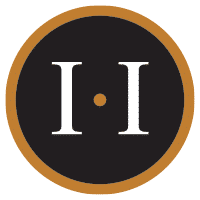 Our logo represents an H for Halleck. More importantly, it expresses "one-to-one", depicted as Roman numerals.  We hope to foster a personal connection with everyone who enjoys our wine. Hence we invite people to our home, travel to meet them, share meals, and invite them on trips around the world.
Viewing the dot as a grape, it has served as a plant of power for over 8,000 years, 1,000 years before Mesopotamia and the birth of civilization. It was most certainly in the realm of the spiritual practitioner, healer, or shaman. Wine is viewed as sacred in almost all the major religions. And for good reason. It has the unique ability to connect us, elevating a conversation and enhancing intimacy, building community.
The circle represents our community. Our mission is "Building Community Through Wine."
Building Community Through Wine
We host people in our home. This is not a tasting room or hospitality center. We invite people to our vineyard home and serve them personally.
We share experiences. Whether it be dinner in New York City or our Wine & Wildlife Safari to South Africa, we create opportunities to enjoy life together with wine.
We give back. We've been devoted to our world since day-one. We support the causes dearest to the hearts of our Inner Circle members by creating experiences for auction. In the past decade, we've raised over $750,000 for charities around the world.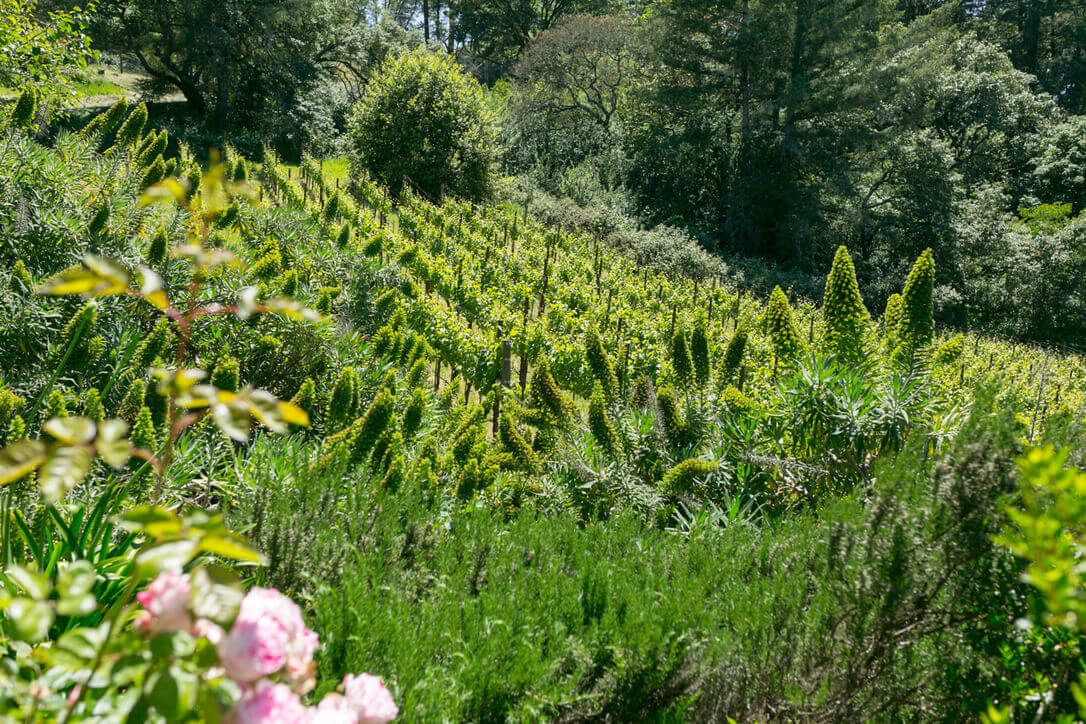 95% of what is in the wine bottle comes from the vineyard; the vineyard is where winemaking truly takes place. A winemaker can get in the way or elicit nuance, ushering the fruit from earth to glass.  But we cannot make a great wine from poor fruit.
Much of this is mystery. From what we do understand, a variety of farming techniques are employed to  achieve great fruit from across all our vineyards. We choose specific clones, site location and flavor profiles. We walk the rows, paying attention to the subtleties of the vines, the architecture of the clusters, the diurnal fluctuation of the leaves, the texture and flavor development of the seeds.
Farming grapes is as much art as science. Our role is to shepherd the fruit to its greatest expression using guidance and inspiration from both.