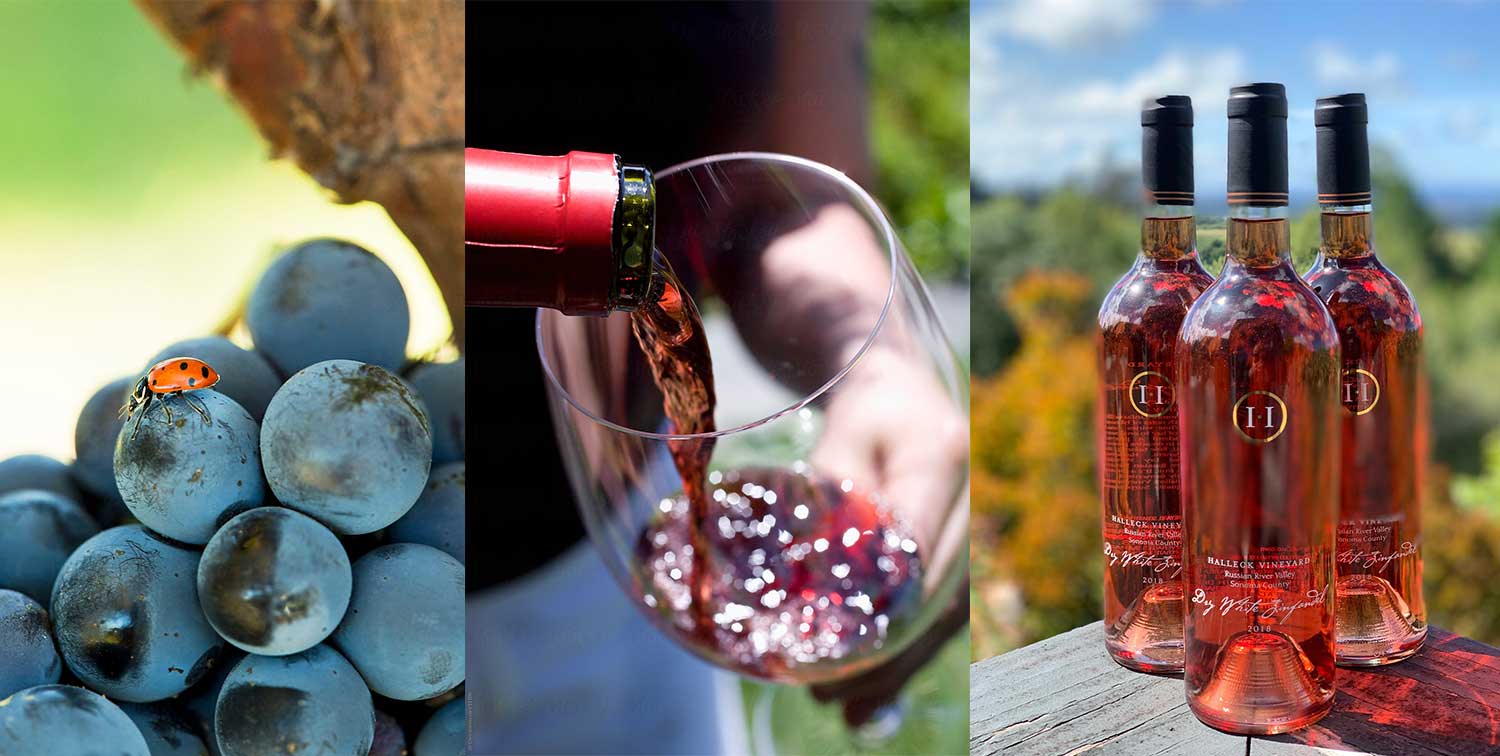 The Farm Vineyards is a gorgeous, three-acre site on the edge of Sebastopol bordering the "Laguna of Santa Rosa", making it one of the lowest vineyards in Sonoma County. Owned by our two good friends, George and Ben, the vineyards are organically grown and meticulously maintained.
Planted in 1999, it is cordon pruned using clone 777. Due to its terroir, it is usually our last vineyard to be picked. Surrounded by llamas, goats, bees and dogs, The Farm has consistently given us fruit that is rich and ripe with great texture and structure.
The Farm Vineyards stands as the second flagship in our fleet. We purchased it's very first crop in 2003 and have been crafting wine from this stunning site since.
While our Estate Grown represents our "Tete de Cuvee" from our Sonoma Coast properties, The Farm Vineyards is it's Russian River Valley counterpart. We are thrilled to be farming this vineyard organically, just as we do our Estate Grown vineyard.