15 Best Wineries in Sonoma for Wine Tasting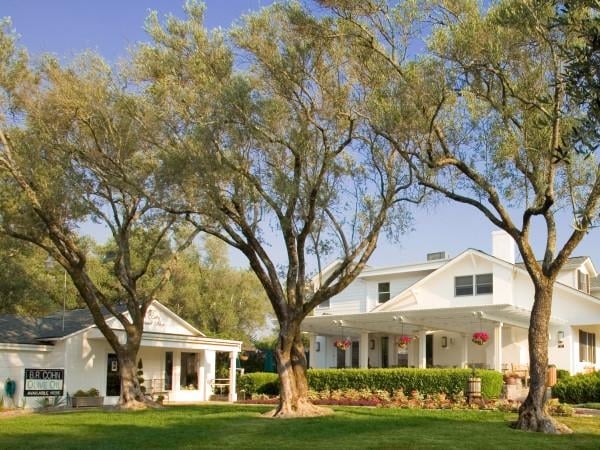 You're planning your trip to premium wine country and looking for the best wineries in Sonoma, you're probably wondering "where is the best vineyard wine tasting near me in Sonoma?" Well, look no further. We've rounded up our favorite intimate wineries for Sonoma wine tasting that won't leave you wanting.

And, if you're far away and dreaming of your Sonoma wine tasting tour, why not book a virtual wine tasting in the meantime? Then you can enjoy all the magic of Sonoma from the comfort of your home.

From breathtaking grounds, to cozy tasting rooms, to unique hands-on activities, there is a Sonoma wine experience for every taste.

And we aren't just talking any old tastings – we're bringing you the hidden gems of the region. The mega winemakers like St Francis Winery, Robert Mondavi Winery, Hamel Family Wines, and Buena Vista Winery are east to find. These are the best under-the-radar, boutique Sonoma wineries with smaller wine tastings rooms that will completely elevate your experience.

Wine tastings that will make your companions ask "Where did you FIND this place!?"

So, without further ado, here are some exceptional wineries to impress your guests with at your next Sonoma wine tasting.
---
---
15 Best Wineries in Sonoma for Wine Tasting
If you're in Sonoma County wondering: "where is the best wine tasting near me?" We have the answer for you.

Here are some of the best wineries for Sonoma wine tasting, from family-owned boutique vineyards to delightfully unique tasting rooms.
1. VJB Cellars in Kenwood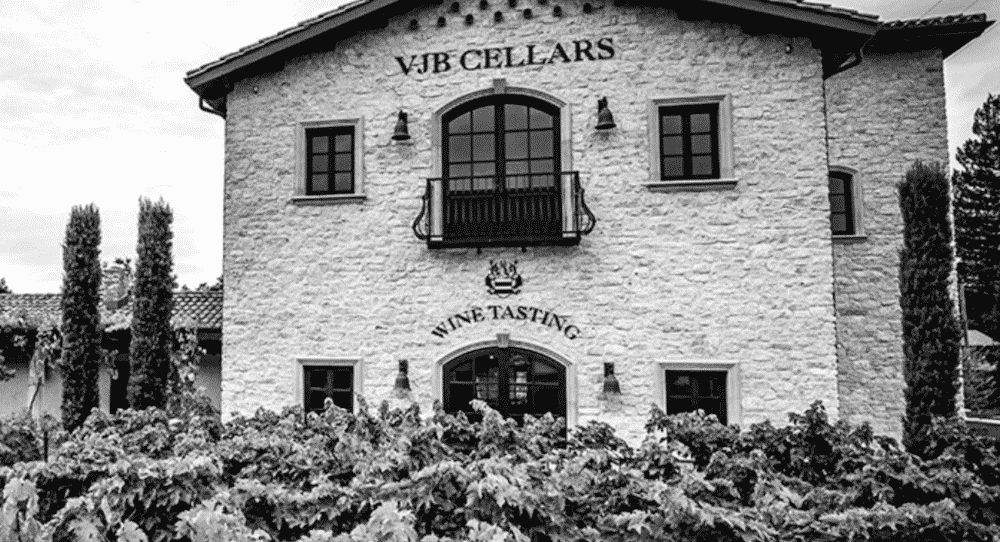 If you want to take a quick trip to Tuscany for your Sonoma Valley wine tasting, let us guide you to VJB Cellars. This family's Italian roots inspire every aspect of the winery, from the food and wine to the warm hospitality.

The stunning Tuscan-style villa, fresh wood oven pizzas, and Italian marketplace will have you swearing you hopped on a plane to Italy.

Here, you'll be able to try unique Italian wine varietals you may not have encountered elsewhere. For example: Nero d'Avola, Tocai Friulano, Aleatico Rose, Sagrantino, Nebbiolo, Colorino, and Primitivo.

You can sign up for a romantic wine tasting on the piazza. Or you can opt for their appointment-only Owner's Tasting, where owners Vittorio and Henry Belmonte will lead guests through a unique and intimate experience.
---
---
2. Deerfield Ranch Winery in Kenwood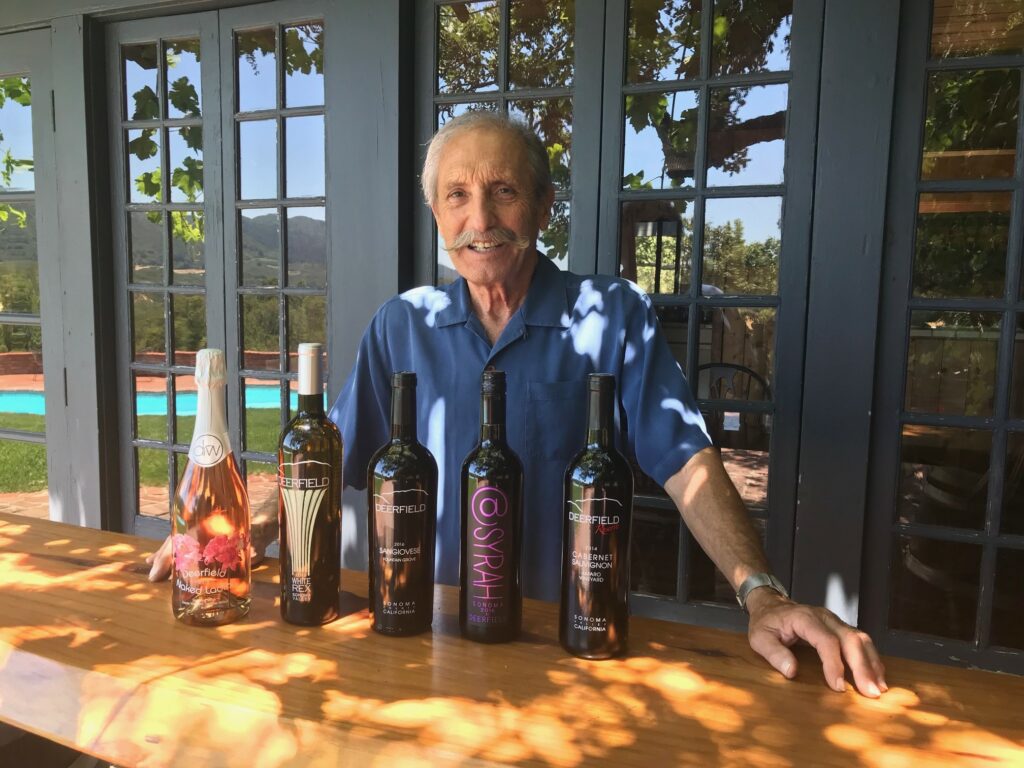 Deerfield Ranch Winery is an award-winning, organic winery on the cutting-edge of California winemaking techniques. They are best known for their red blends, including the renowned "T-Rex" blend, which is:

56% Sangiovese, 14% Malbec, 9% Syrah, 7% Zinfandel, 7% Merlot, 4% Cabernet Sauvignon, and 3% Cabernet Franc.

That's 100% something you haven't tried before!

Adding to the intrigue is the tasting room, which is located at the center of a 23,000 square foot wine-glass-shaped wine cave. On the way to your tasting, you'll stroll past hundreds of barrels full of wine before being led to comfortable couches and leather armchairs.

Take your wine tasting to the next level by booking a blending class with winemaker Robert Rex. Then, learn the secrets of the Rex Family Reduction Sauce during a cooking class with his wife PJ.
---
---
3. Arista Winery in Healdsburg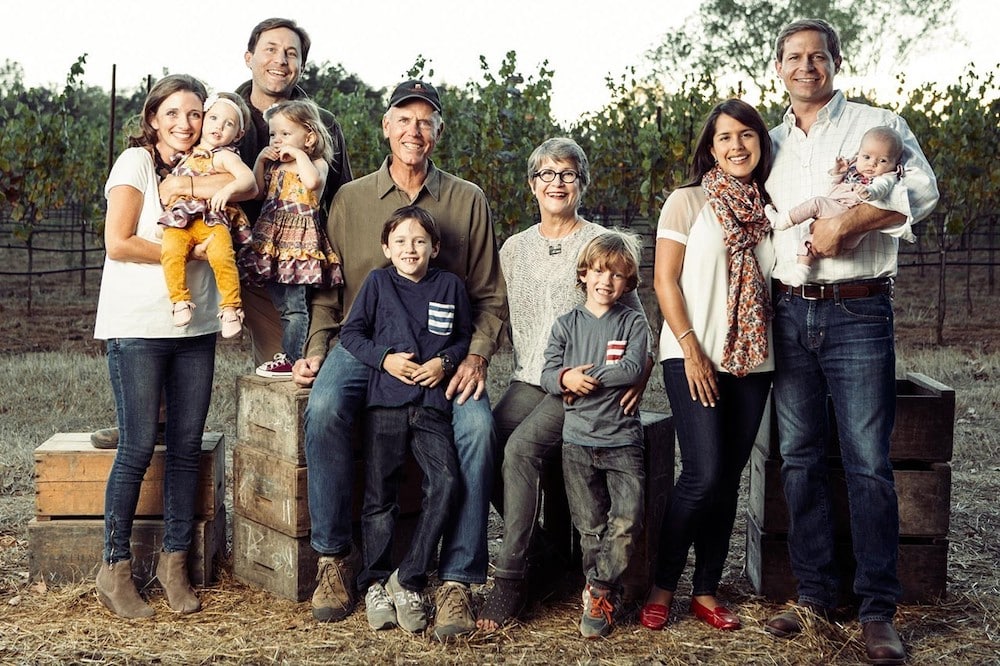 The Pinot and Chardonnay at Arista Winery are meticulously crafted gems. This is one of my favorite boutique wineries for Sonoma wine tasting because they focus on quality over quantity – and it shows.

I recommend trying the "Taste of Terroir Experience" for a true tasting journey. You'll get to the rolling hills of the Russian River Valley to the rugged mountains of the Mendocino Ridge. All the while, a dedicated wine steward will be explaining the nuances of the terroir and winemaking techniques.

This private, outdoor tasting includes a generous array of locally sourced snacks including cheese, charcuterie, olives, and other small bites.

Bonus: They have an absolutely breath-taking Japanese garden on the grounds – the perfect backdrop for sipping your favorite glass of wine.
---
---
4. Jordan Winery in Healdsburg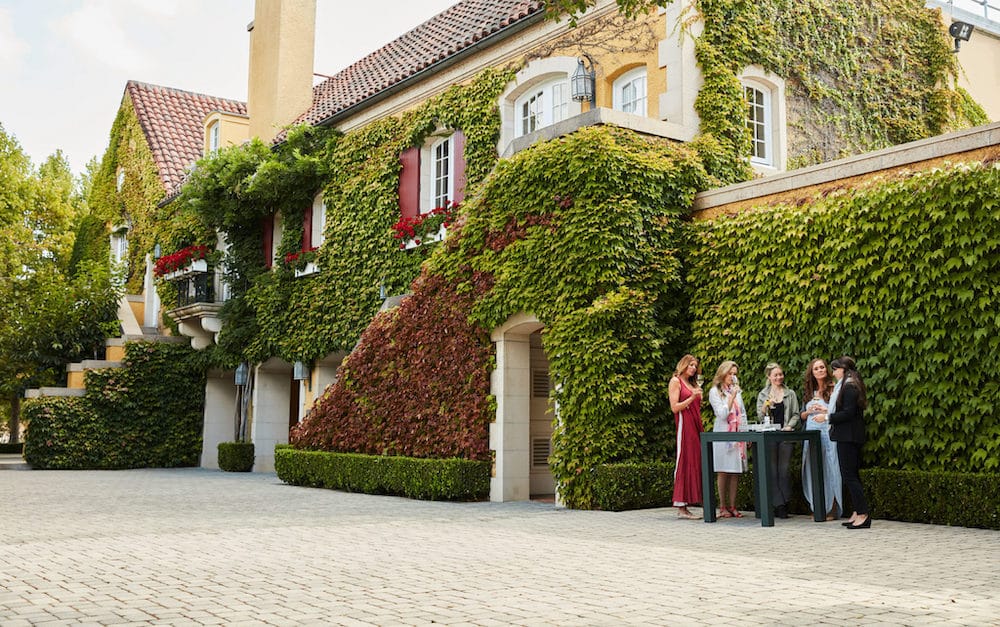 If you're looking for an unforgettable culinary experience with your Sonoma wine tasting, then Jordan Winery needs to be on your list. Jordan Winery has a spectacular chef and culinary program, and their wines are crafted specifically with food pairing in mind.

Book a private tasting and lunch with their "Paris on the Terrace" dining experience under the shade of oak trees. Listen to the sound of French music while you enjoy classic Parisian bistro fare. Meals and snacks feature olive oil, crudités, fresh salads, and more – all made from the Jordan Estate gardens.
---
---
5. B.R. Cohn Winery in Glen Ellen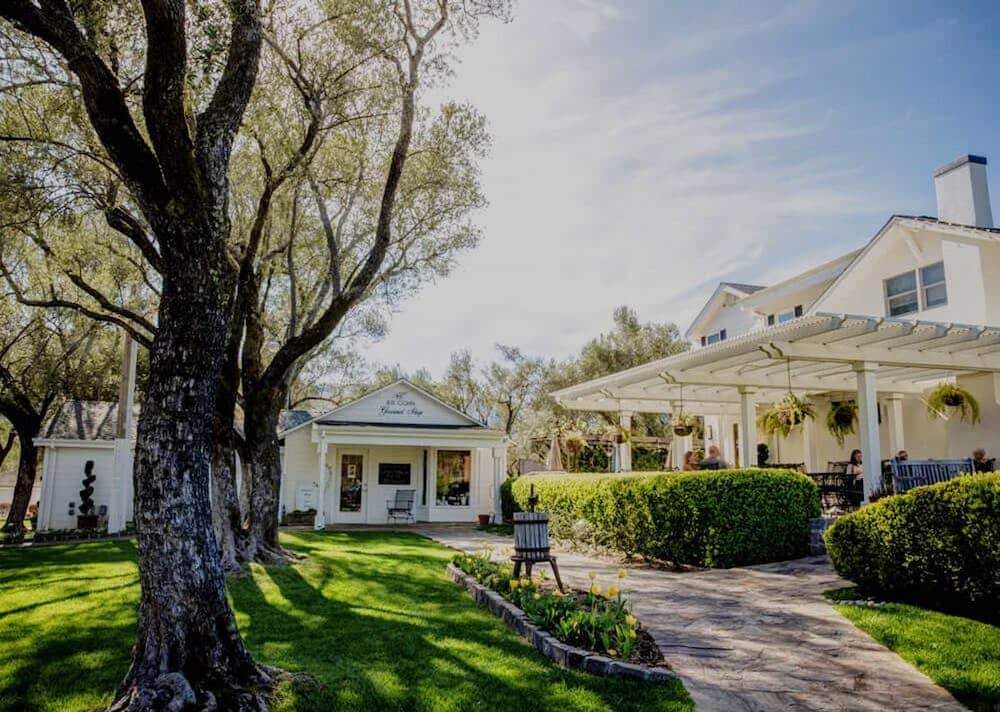 Lounge in a private cabana while looking out over the legendary amphitheater and historic olive groves of B.R. Cohn Winery in Glen Ellen. This exclusive Sonoma wine tasting can accommodate up to six, and you can even add a fun s'mores kit to your wine flight!

Founder Bruce Cohn is a jack of all trades. You can see his legacy by trying browsing the memorabilia room. It highlights his 45 years as the manager of San Jose rock band, The Doobie Brothers.

And, for an even more laid-back experience, you can grab a pre-poured flight of mini carafes to sip at your own leisure. Simply having a relaxing day admiring the sweeping vineyard views from the patio makes this one worth the visit.
6. Square Peg Winery in Sebastopol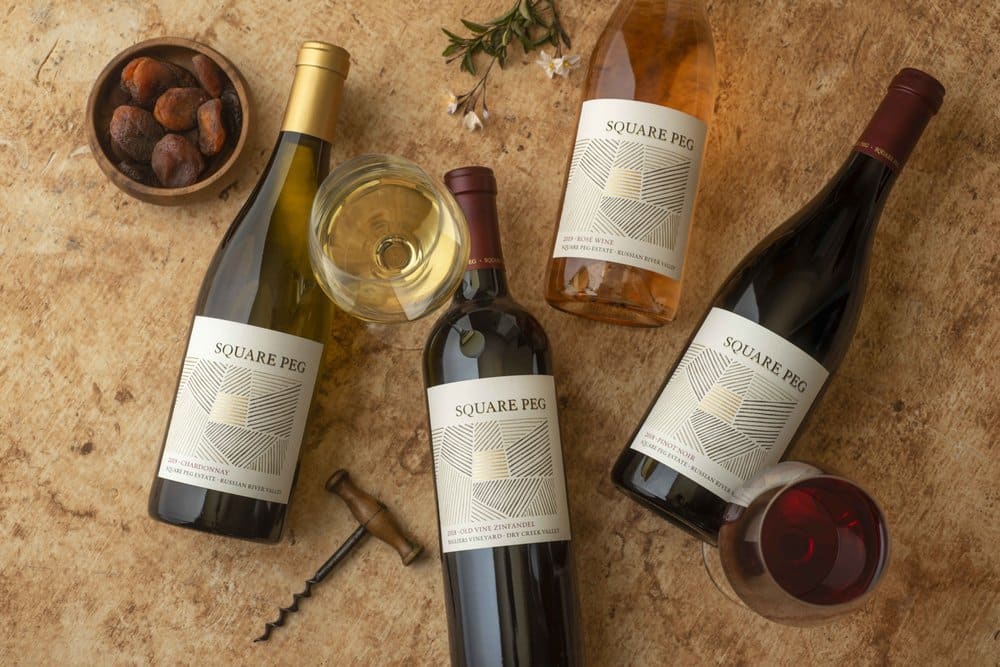 Take one look at the Square Peg Winery's wine tasting room, and you'll know why we've added it to our list. The room showcases some gorgeous artwork, from paintings to statues – and you get a front-seat view of the breathtaking vineyards surrounding you.

This private Sonoma wine tasting is by appointment only. The tasting fee is not only surprisingly accessible, it's refunded with a purchase of two or more bottles.

Enjoy vineyard designate and estate wines grown with dry farming techniques that set them apart.

Dry farming means that the only water the vines receive is rainwater that is stored by the soil. This creates a truly unique and concentrated flavor in Square Peg Winery's wines. Make a reservation to experience it for yourself!
---
---
7. Moshin Vineyards in Healdsburg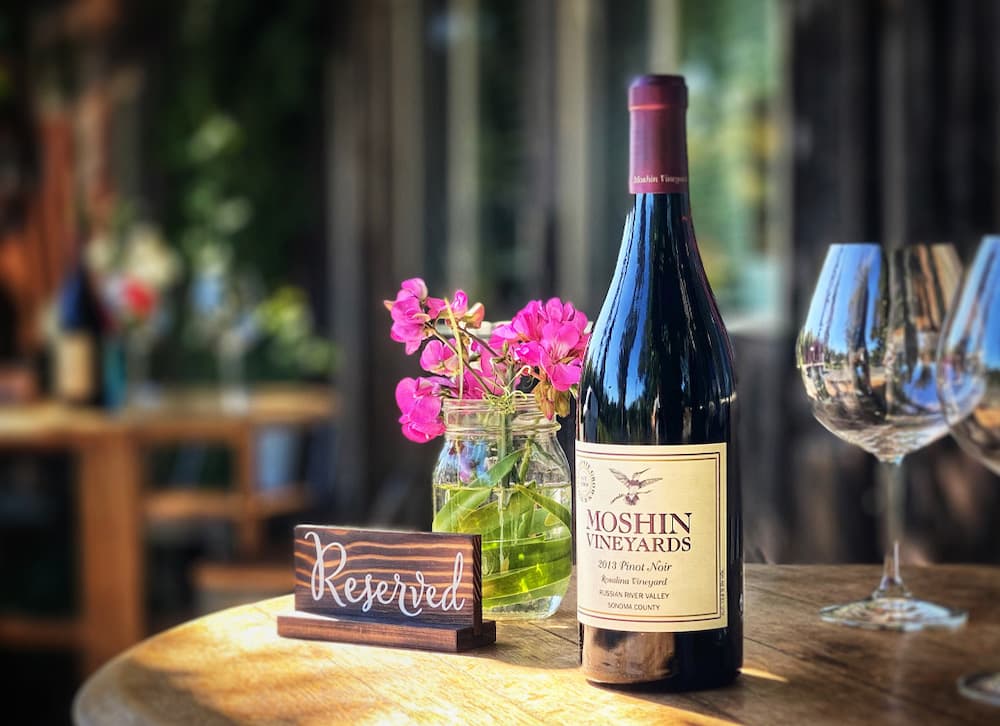 Those that are interested in wineries for Sonoma wine tasting with a conscience, take note. Follow the picturesque drive through the Russian River Valley to Moshin Vineyards in Healdsburg.

Rich Moshin and his family produce premium wines with sustainable farming practices at this gravity-flow solar-powered winery. And their Burgundian varietals truly shine.

To get the most out of your visit, you'll probably want to book a private seated tasting at the Vineyard House. There, you can sample everything from estate-grown Pinot Noir and Sauvignon Blanc to sparkling wine, dessert wine, and exclusive red Bordeaux blends.
---
---
8. Pax Wines in Sebastopol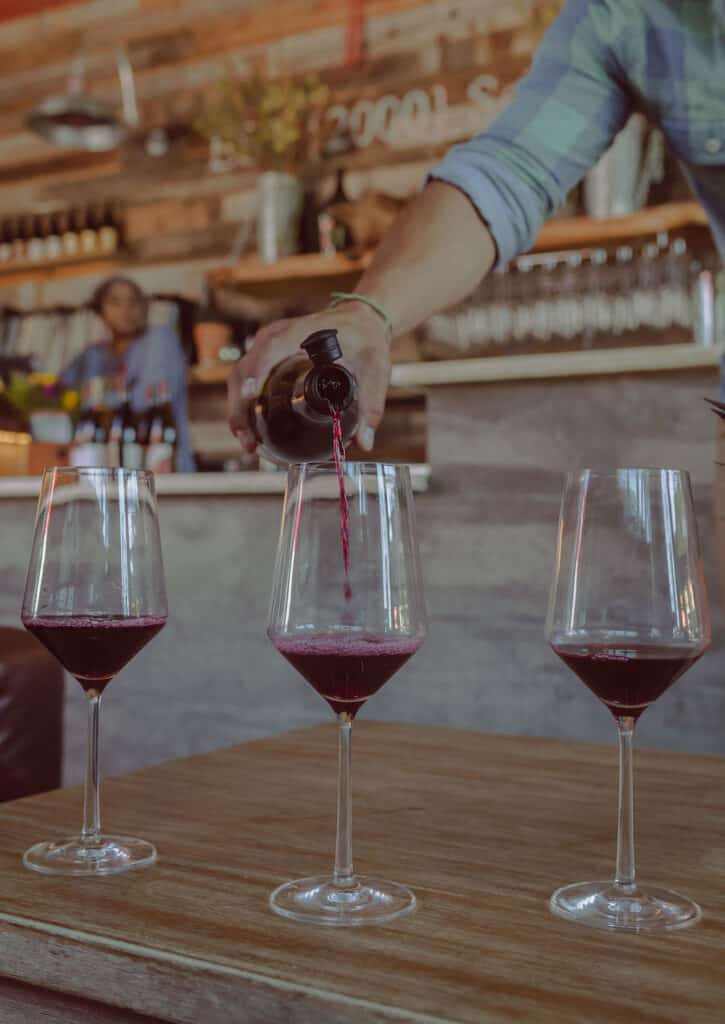 Pax Wines is one of California's premier producers of Syrah – but that's certainly not all they produce. It's always worth stopping by this fun and funky tasting room in The Barlow. You'll be able to sample everything from Trousseau Gris to Chenin Blanc to Gamay Noir!

Set in the heart of the Sebastopol area, Pax Wines is a great place to start or end your Sonoma wine tasting trip. There is always wine flowing and a record on the turntable. Plus, the covered and heated outdoor tables make for a comfortable experience year-round.

Another perk? Pax Wines is 100% dog-friendly.
---
---
9. DeLoach Vineyards in Santa Rosa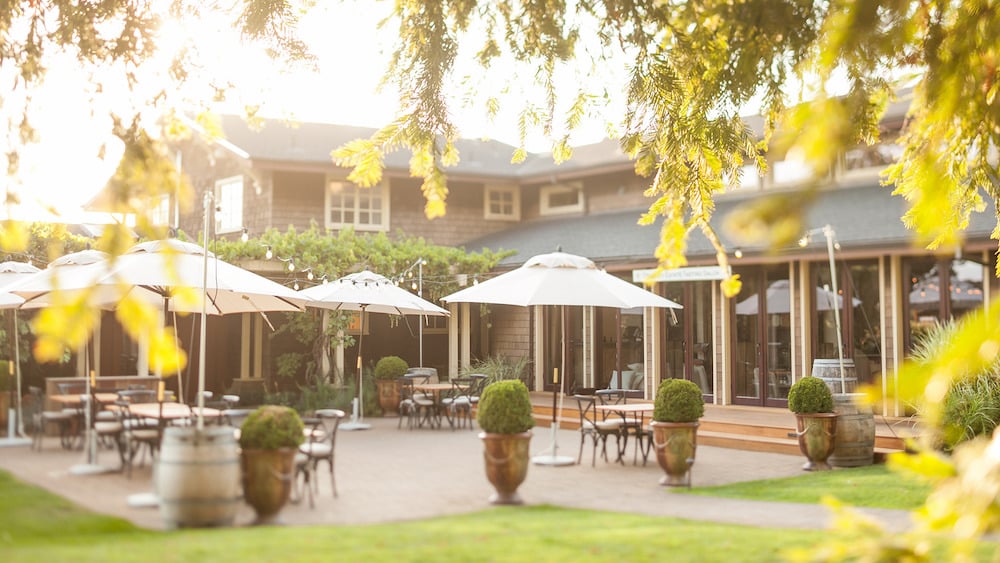 You have a handful of fantastic options for your Sonoma wine tasting when you take a trip to DeLoach Vineyards.

Sip DeLoach Pinot Noir under the shade of sycamore trees in a private outdoor space with a view of the vineyard and culinary garden.

Or book an intimate tasting experience in the estate cellar. It's encircled by walls of wine barrels and lit by chandelier and candlelight. The cellar wine tasting is as romantic and cozy as it is delicious. You even get to try some samples straight from the barrels!

But wine isn't the only thing to enjoy at DeLoach Vineyards. You can sign up for a farm experience to explore their organic and biodynamic farm. You can also enjoy a cooking demonstration, or taste a culinary masterpiece made straight from the garden.
---
---
10. Auteur Wines in Sonoma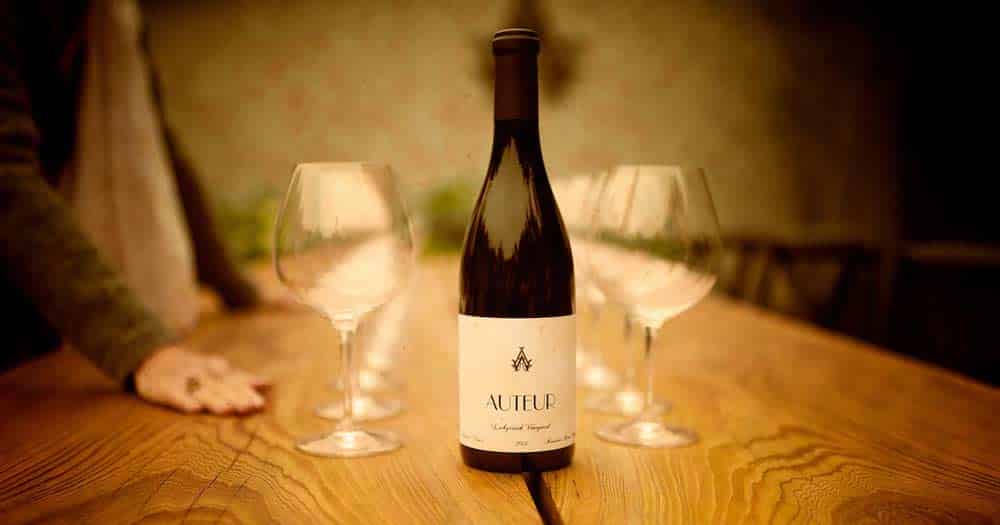 Just off the square in central Sonoma is a couple that's pushing boundaries in the wine world. Join Kenneth and Laura in their gorgeous historic house, and you'll feel more like you're at a friend's home than a wine tasting.

Auteur Wines provides an intimate, memorable Sonoma wine tasting experience. For one, the tasting takes place in an adorable bungalow under heritage olive trees. But it's the wine that is the star of the show here. The Pinot Noir and Chardonnay are simply ethereal.
---
---
11. Donelan Wine in Santa Rosa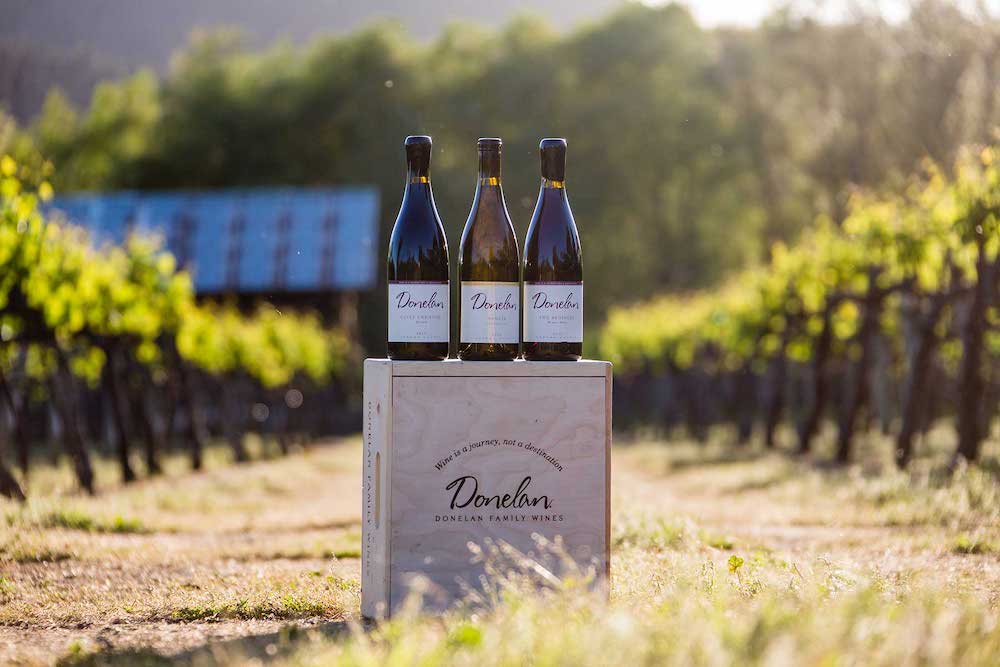 Grown on a bedrock of obsidian and free-draining soil, the wines produced by Donelan are bursting with concentrated flavor. Each bottle of Syrah, Roussanne, Viognier, and Grenache is transcendent.

Donelan Wines will welcome you for a seated tasting of their award-winning wines, completely customized to the tastes of the group. But we recommend that you go off the beaten path here. Book a "Road Less Traveled" Reserve Tasting to experience the most limited production bottles.
---
---
12. Paradise Ridge Winery in Santa Rosa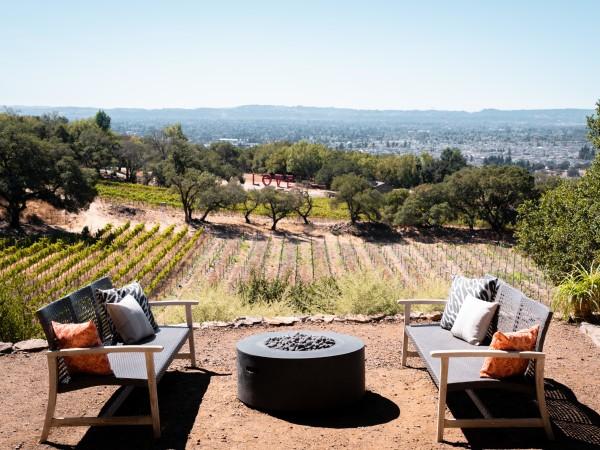 Who doesn't want a gorgeous vista with their Sonoma wine tasting? Fortunately the indoor-outdoor tasting deck at Paradise Ridge Winery delivers. It may just be the perfect place to catch sunset.

This winery boasts a spectacular view of Santa Rosa and the Russian River Valley. So it's no surprise it regularly tops "best of" lists of romantic Sonoma wine tasting locations.

But it's not just the view that amazes here. Explore their world-class art collection – including massive Burning Man Festival pieces – before enjoying your tasting of sparkling wine, Chardonnay, and Zinfandel.
---
---
13. Garden Creek Vineyards in Geyserville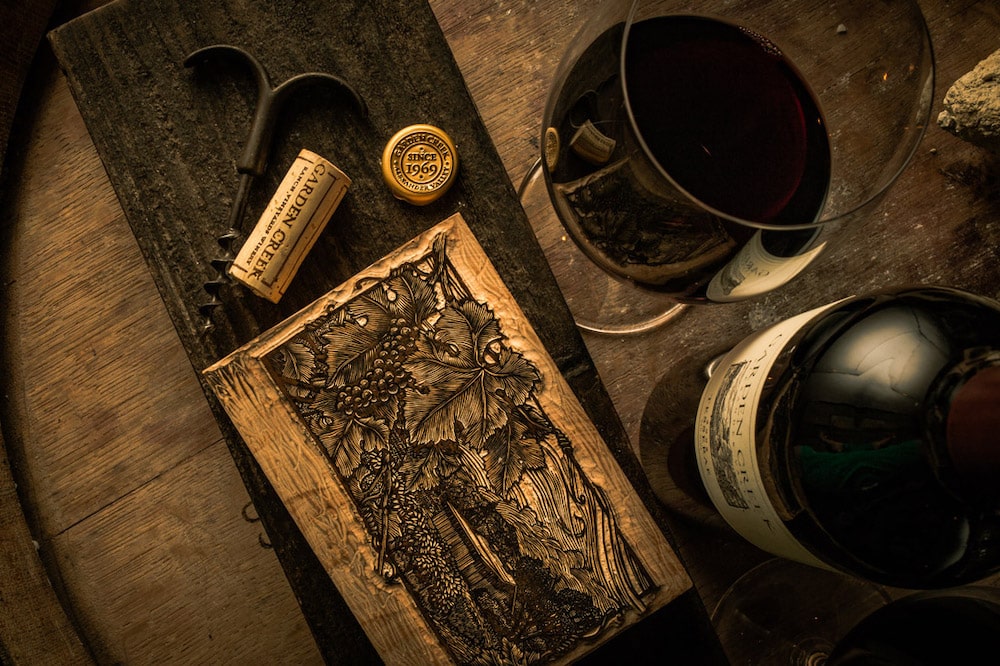 You'll feel like family when you visit Garden Creek Vineyards on your Sonoma wine tasting tour. This family-run winery offers appointment-only tastings limited to parties of six guests or fewer. And that's the only way anyone gets to taste their exclusive wines.

A private tasting at Garden Creek Vineyards starts with a walk through the property. You'll learn all about the organic and sustainable vineyards where the owners grew up in the 1960s. And then you'll get to sip the wine that come from the same land.

Taste aged Tesserae, Scheurebe, and Chardonnay by candlelight in the barrel room and get to know the incredible couple behind these succulent wines.
---
---
14. Reeve Wines in Healdsburg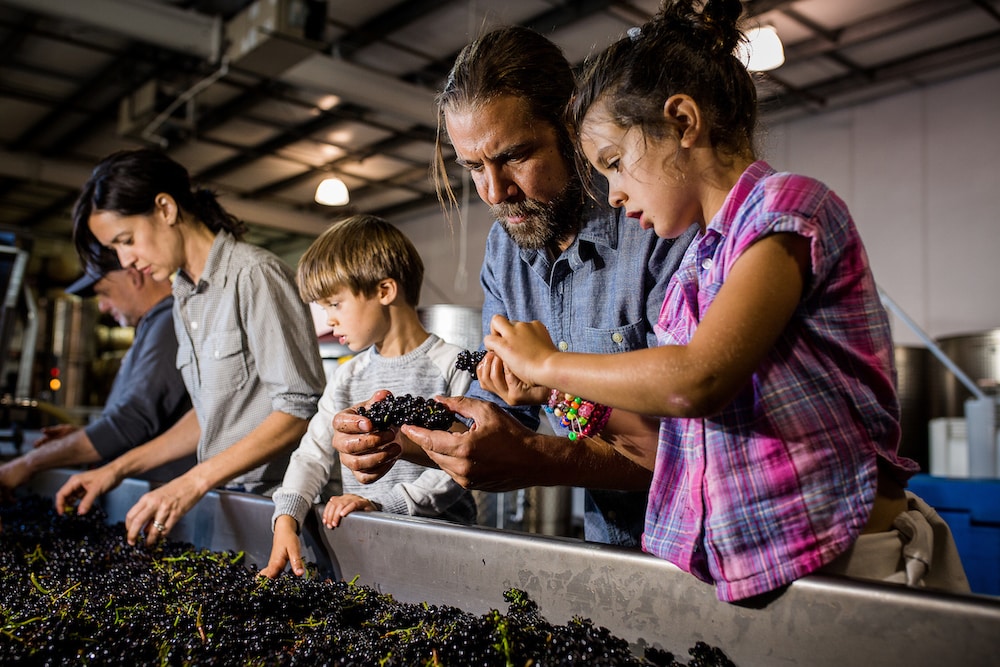 Reeve Wines is the absolute best spot to spend the night on your Sonoma wine tasting journey. The Reeve Villa and Farmstay includes four king bedrooms, a private pool and hot tub, and a covered patio with wood-burning fireplace.

Best yet? If you book a stay, you get your wine tasting for free! Explore Italian grape varietals paired with farm-to-table treats created by hand-selected guest chefs.

And, if you'd like, they'll even let you feed the friendly farm animals.
---
---
15. Halleck Vineyard Winery in Sebastopol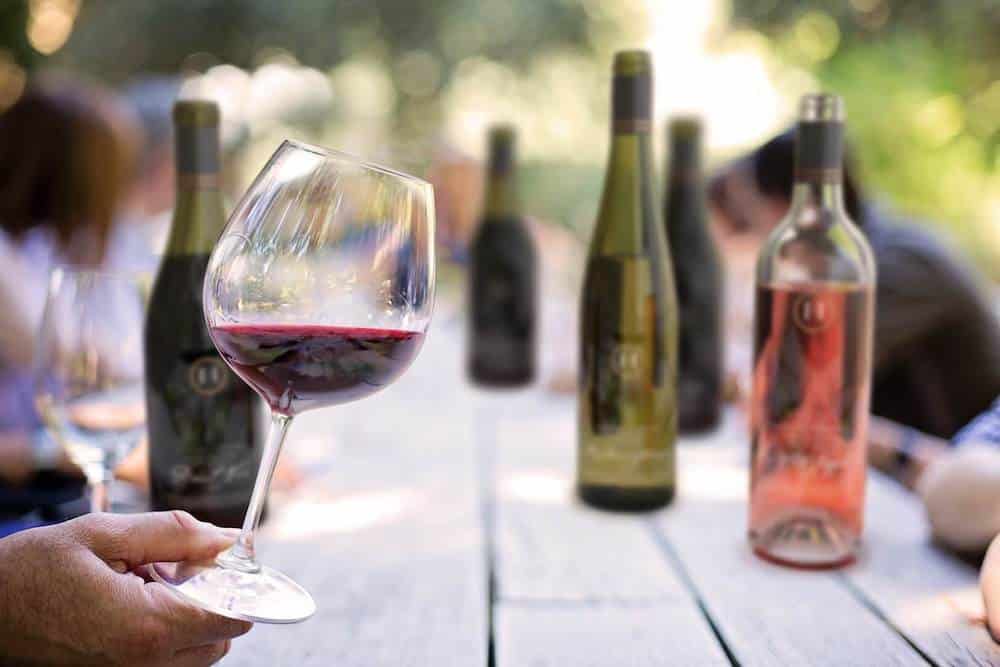 Sonoma winery Halleck Vineyard welcomes guests with open arms. The Sebastopol vineyard opens the doors of their private home for a private wine tasting of up to 16 guests.

An intimate wine tasting in a private residence is simply a different experience. It's a magical and intimate peek into their lives as winemakers. And a chance for you to taste the top Pinot Noir wine in North America.

The Russian River Valley Pinot Noir that Halleck Vineyard produces is absolutely exquisite. There's a reason their estate Pinot Noir won "Best in Class" at the San Francisco Chronicle Wine Competition.

Your wines will also be paired with local artisan cheeses, organic hand-made chocolates containing our luscious Pinot Noir, and other special delicacies from Sebastopol.

And, if you fall in love with the wines at Halleck Vineyard, as we're sure you will, you might consider joining the Inner Circle. It's one of the best California wine clubs. We offer discounts, private events, and even vacation packages to enjoy wines in far-flung corners of the globe.
---
---
Tour the best wineries for Sonoma wine tasting
With our list of unique and intimate wine tasting experiences, you're already halfway to enjoying your first sip of premium-quality California wine. Each of these wineries is sure to delight and amaze both you and your guests. All that's left is to book your wine tasting now!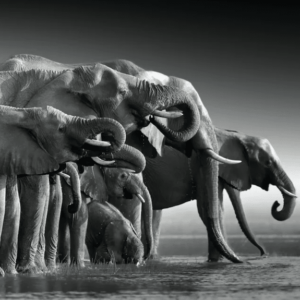 Join Sonoma vintner Jennifer Halleck on an unforgettable journey to Africa, where you will explore the wonders of this vibrant continent and share your passion for wine with fellow enthusiasts.…
Read More
The entry-level price of a Sonoma wine tasting rose 11% from $36 in 2022 to $40 in 2023. Adjusting for those cities with at least 15 wineries in the sample,…
Sonoma Wine Tasting in Sebastopol