15 Delicious Gewürztraminer Food Pairings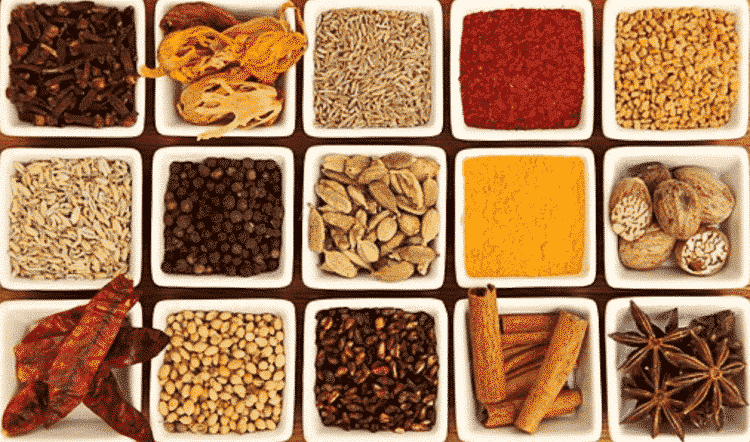 Gewürztraminer pairings are perfect for summer salads to holiday feasts that work year round. This alluringly aromatic white wine can be sweet or dry, and offers something for white and red wine drinkers alike to enjoy. Best yet, from brunch to dinner to dessert, you can always find a great Gewürztraminer pairing.
This is not to say that everything pairs well with Gewürztraminer. Dry Gewürztraminer wine is actually quite complex. With strong exotic aromas of lychee and rose petals, and notes of smoke and spices – this wine is certainly a statement. 
We're here to help you make that statement ring true with the perfect Gewürztraminer pairings from every corner of the globe.
But, before we get to pairing this delectable white wine, understanding the tasting notes of Gewürztraminer is important.
---
---
What does white wine Gewürztraminer taste like?
Gewürztraminer wine is not just about bold aromas – it has bold flavors too. It is a rich, full-bodied white wine, with mild acidity and often high alcohol levels. Depending on the climate of where it was grown, and the time of harvest however, the taste can be quite different.
If harvested early, a white wine Gewürztraminer will be slightly more acidic, with notes of grapefruit. If left until late harvest, it will become much sweeter, with predominant flavors of apricot, honey, or pineapple.
Alsatian Gewürztraminer is usually off-dry to semi-sweet, with intriguing notes of fresh lychee, clove, rose, jasmine, smoke, and nutmeg.
Gewürztraminer grown in cooler areas of the US such as California, Oregon, and Washington have more concentrated flavors of ginger, cinnamon, and allspice. These heightened spice notes mean that they will pair slightly differently with food than their Alsatian counterparts.
Gewürztraminer pairing tips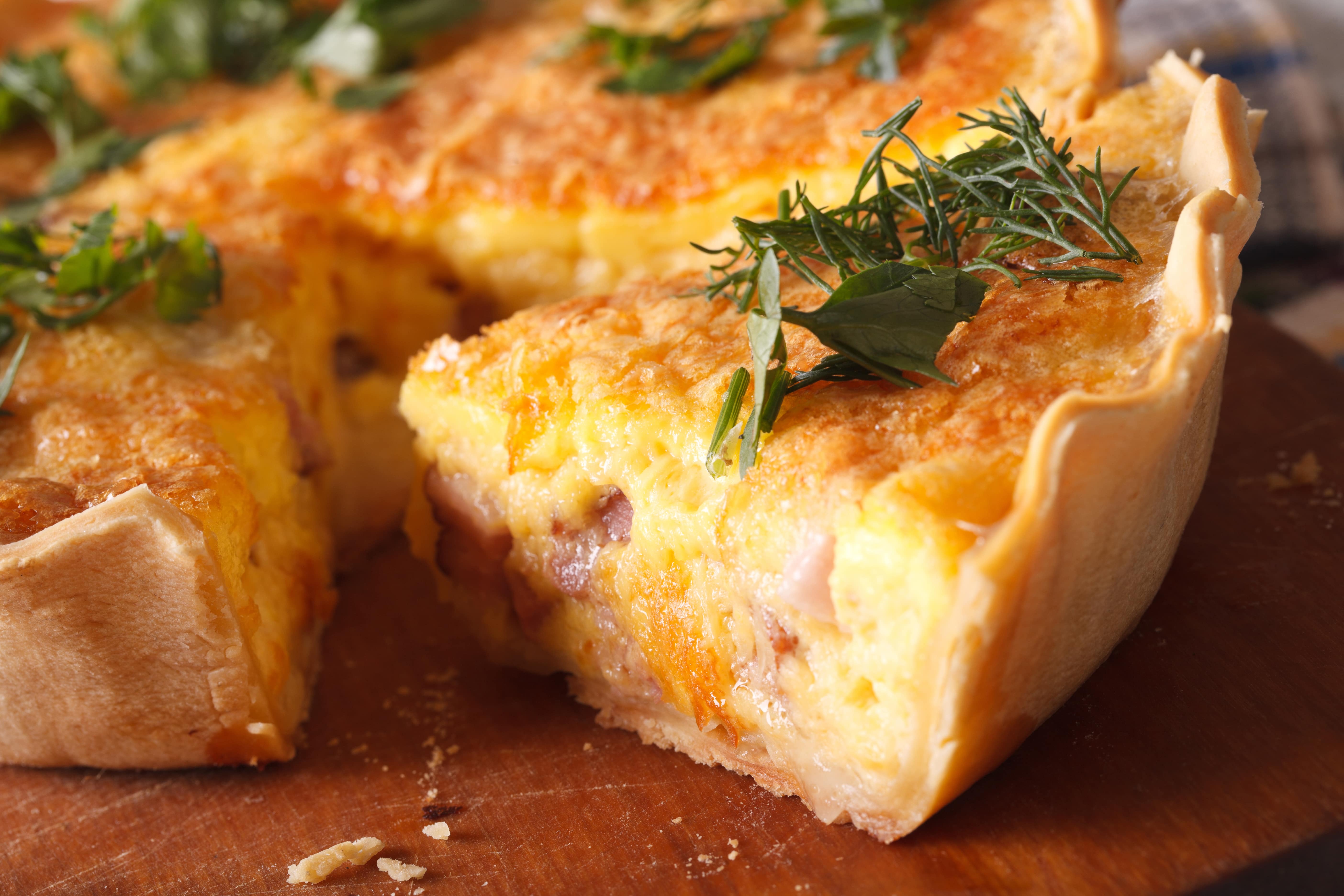 When looking for the perfect Gewürztraminer pairing, try to base your choices on harmony more than contrast. Opt for spiced, fruity, rich, or aromatic dishes.
If the food is more savory, opt for a dry Gewürztraminer wine.
If it's sweeter, get a sweeter Gewürztraminer.
And remember that this wine doesn't always play well with salt. Instead, spicy, fatty, or herbed dishes will make a better Gewürztraminer pairing.
James Beard award winning Sommelier paired our Dry White Gewurztraminer with a butter lettuce salad at a four course food and wine pairing in Los Angeles.
---
---
Read the tasting notes on your bottle of wine. Is there a lot of tropical fruit flavor? Some forward notes of cinnamon and ginger? Or maybe it's full of smoke? Find food with those flavors too. 
Spicy Gewürztraminer is meant for spicy, fatty, dense foods. It's delectable at holiday feasts, or with fiery Asian dishes.
Go for foods that are as daring as your wine.
So, without further ado, let's dive right into our favorite Gewürztraminer food pairings.
15 Gewürztraminer pairings we love
1. Alsatian food
Just as Alsatian terroir is ideal for Gewürztraminer wine, so too is Alsatian cuisine. Try a sweet and nutty Muenster cheese, a slice of French bacon and Gruyère tarte flambée, or a Quiche Lorraine as an Alsace Gewürztraminer food pairing. The spice and floral notes of your white wine Gewürztraminer will brighten up these classic rustic dishes.
2. Cheese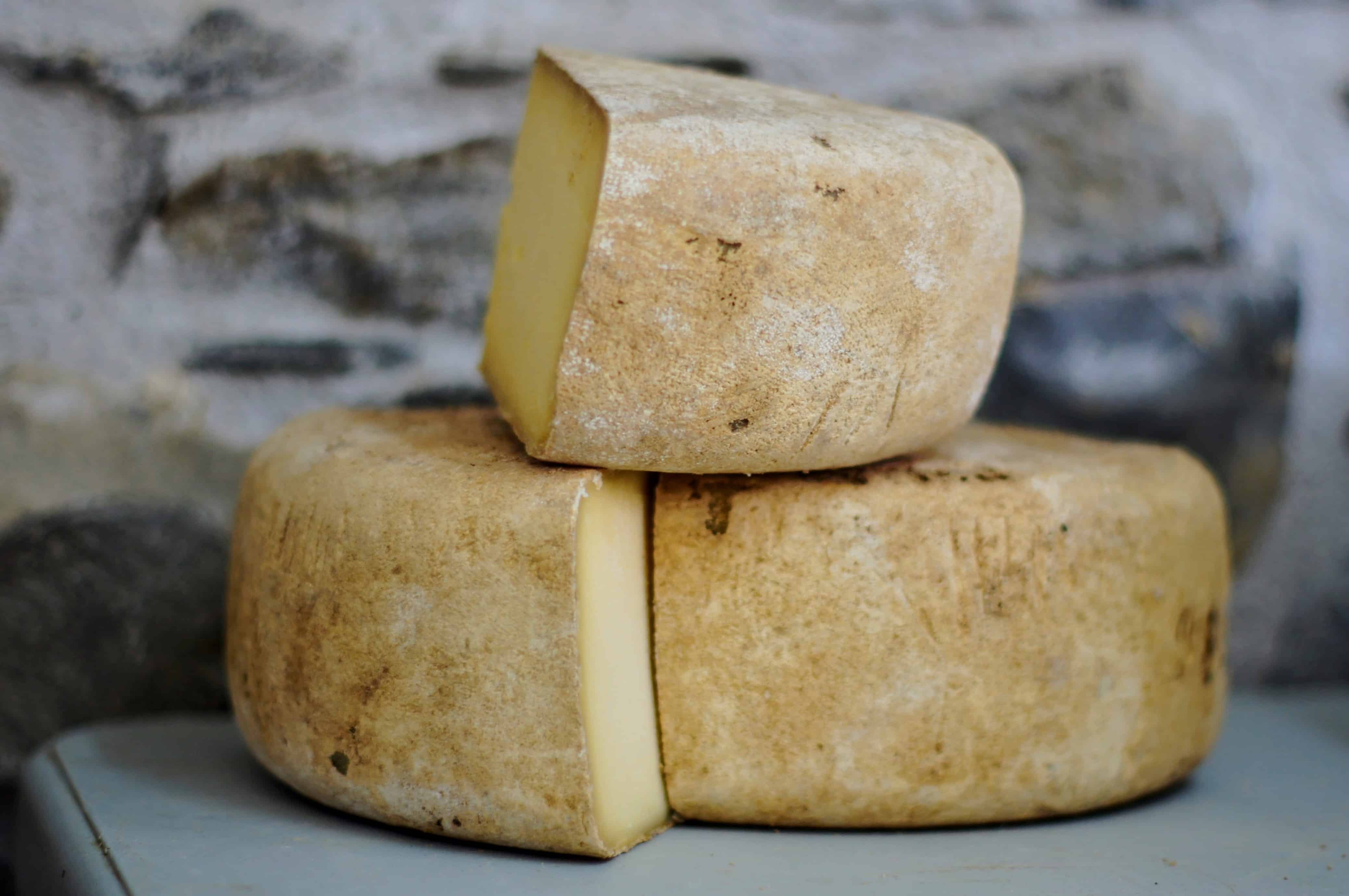 Wine and cheese are one of the most famous food pairings of all time, and of course, there are perfect cheese pairings to be found for Gewürztraminer. Salty cheeses and Gewürztraminer are not the best together, so opt instead for mild cow's milk cheeses. There are also good matches to be found among stinky cheese, but you have to choose them carefully.
Of course, we've already mentioned that Muenster and Gruyère are fabulous Gewürztraminer pairings, but you can also try Roquefort, Capocollo, Stilton, Gorgonzola, Gouda, Boursin, or even Swiss cheese.
3. Duck
Gewürztraminer works wonderfully with many white slices of meat, but our favorite meat pairing is duck. With its floral aroma and crisp acidity, Gewürztraminer contrasts beautifully against this delicious fatty white meat.
Duck works as a Gewürztraminer pairing in many forms. In particular, spiced duck leg, duck curry, foie gras, and Duck Breast à l'Orange are delightful matches. The pepper, star anise, and citrus of Duck à l'Orange add to the sensory experience of your spiced Gewürztraminer wine. 
4. Fish
Raw, grilled, or smoked – fish is a great Gewürztraminer pairing. Oily fish with strong flavors or sauces with a fruity or mustardy touch go beautifully with this aromatic wine. A smoked trout or smoked salmon will be particularly enhanced by the sweet and spicy flavors of Gewürztraminer.
Gewürztraminer goes well with red snapper, halibut, mahi-mahi, tuna, salmon, trout, swordfish, and even sturgeon.
Experiment with the strong lychee aromas of white wine Gewürztraminer with a Lychee Tuna Tartare dish. Not only with lychee and tuna be good Gewürztraminer pairings, but the coriander and red onion will help bring out the gently spiced flavors in the wine. 
5. Truffles
Here is a surprising and delightful Gewürztraminer pairing! If your Gewürztraminer wine has earth undertones like hydrocarbon or kerosene, it will be the perfect match for the equally aromatic truffle.
Try Gewürztraminer with a bucket of popcorn with butter and truffle salt during your next movie night. Or add a truffle sauce to a fish dish – such as this Lingcod with Black Truffle Vinaigrette. 
6. Egg dishes
Gewürztraminer doesn't need to be just a dinner wine. This silky, rich wine is actually the perfect match for any dish that relies heavily on eggs. As such, it makes a delightful brunch beverage as well. Pair your white wine Gewürztraminer with quiches, cheesy omelets, smoked salmon scramble, or simple fried eggs. 
7. Shellfish and crustaceans
If it comes from the sea, Gewürztraminer is a good bet. Whether steamed, grilled, stewed or served in a salad, shellfish and crustaceans make delectable Gewürztraminer pairings. This versatile white wine can even go up against heavier seafood dishes like chowder or rich parmesan oysters. 
8. Thanksgiving dinner
Gewürztraminer is often a great and unexpected Thanksgiving wine pairing. Both light and dark meat turkey, as well as bright cranberry sauce and creamy mashed potatoes, make all wonderful Gewürztraminer pairings.
The sweetly spiced nature of white wine Gewürztraminer also makes it match well with sweet potatoes, brown sugar, and Thanksgiving desserts.
9. Moroccan tagines
With rich bold flavors and earthy, exotic spices, North African dishes are the perfect match for white wine Gewürztraminer. Cumin, nutmeg, ginger, turmeric, allspice, cinnamon, and cardamom all play heavy roles in this delightful cuisine.
In particular, a Moroccan tagine with roasted meat, nuts, and dried fruit is the perfect blend of spicy, fatty, and sweet. Try a lamb and apricot tagine with your next bottle of Gewürztraminer, and the flavors of both dish and drink will sing. 
10. Thai curry
The creaminess of coconut milk, the heat of chilis, and the fragrance of spices in Thai cuisine make it one of our favorite Gewürztraminer pairings when the wine is off-dry. In particular, a sweet-yet-spicy red curry or creamy yellow curry pairs well. Even beef satay and tom Kha soup are good bets.
For the absolute perfect Gewürztraminer pairing, whip up this Red Duck Curry with pineapple and lychee. The tropical fruit, creamy coconut milk, spicy chilis, and fatty duck make this a match made in heaven.  
11. Indian food
Dry to semi-dry Gewürztraminer is a no-brainer for heavily spiced foods. The cumin, cinnamon, coriander, turmeric, and coriander found in Indian food are heaven paired with a glass of this exotic white wine.
Curries with meat, seafood, or eggplant, and biryanis make great Gewürztraminer pairings. Try your wine with tandoori chicken, or even saag paneer. When pairing Gewürztraminer with Indian food, go for a wine from California or Oregon. Since wines are spicier than those from Alsace, they work even better with the complex flavor in Indian spices.
If you just want to add a hint of Indian flare to one of your own recipes, try adding a spiced mango chutney on top of your protein.
12. Sichuan cuisine
Tongue-numbing peppercorn, blistering chili, and a punch of bold flavors – Sichuan cuisine is the fire we'd throw ourselves into again and again. If you want to compliment that heat, then it's all about a spice-heavy, lightly sweet Gewürztraminer. Pair it with Kung Pao shrimp, Mapo Tofu, or a steaming hot pot with any variety of protein.
Look for recipes with ginger, which will meld nicely with the wine's spiced notes, particularly if it's a wine from the Pacific Northwest. One of our favorite choices in Gan Bian Si Ji Dou, the Sichuanese dry stir-fried string bean wonder. With chili-oil, peppercorn, ginger, garlic, and pork — a white wine Gewürztraminer was born to make this dish shine. 
13. Fruit salads and sauces
Gewürztraminer is a very fruity wine, and thus goes well with most things fruit! Think anything from a light Waldorf salad to brunch waffles with coconut and pineapple sauce, to a spiced tropical fruit chutney. White wine Gewürztraminer pairs very well with pear, peach, apple, mango, coconut, pineapple, and quince.
We suggest you try this simple Spinach and Pear Salad from Cooking Chat. Not only is the pear a great Gewürztraminer pairing; this salad also contains garam masala, so it will play perfectly off the wine's spicy notes. 
14. Sweet roasted vegetables
The sweet aromas of Gewürztraminer wine lend well to the natural sweetness in roasted veggies. In particular, bell pepper, eggplant, squash, carrot, red onion – and even artichoke – work well as Gewürztraminer pairings.
Try pairing your Gewürz with butternut squash ravioli or a Roasted Red Pepper and Artichoke Tapenade 
15. Desserts
Sweeter Gewürztraminer wine works surprisingly well as a dessert wine – particularly when your dessert asserts some of the same spiced flavors as your wine. Because white wine Gewürztraminer has notes of cinnamon, ginger, allspice, and nutmeg, desserts like apple strudel and pumpkin pie make perfect Gewürztraminer pairings.
You can also play off the floral aromas of your Gewürztraminer with rosewater scented baklava – a match made in heaven. If you want to tap into the tropical fruit flavors of your wine, then mango-based desserts, especially ones with ginger, make for another great Gewürztraminer pairing. 
Remember, you want your wine to be sweeter than your dessert, or it can make your wine fall flat. When in doubt, choose a simple dessert that allows the flavor of the wine to shine.
Choosing the perfect bottle of Gewürztraminer wine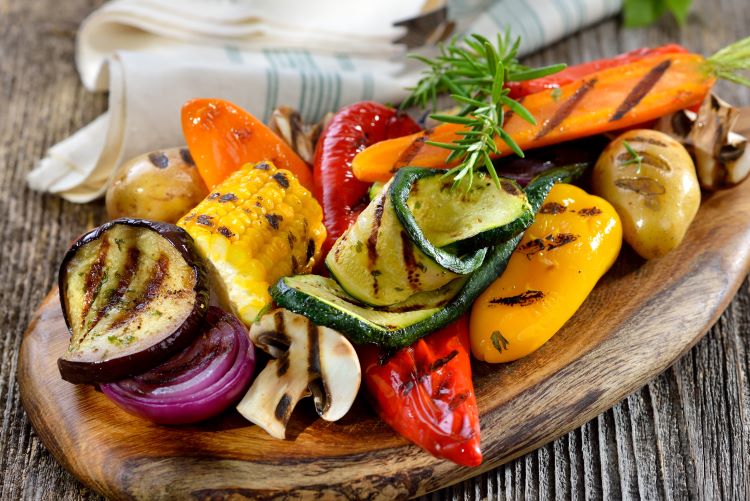 The meal you plan to make will make a great difference in the bottle of wine you should choose. If you're preparing a fine French meal, then help yourself straight to an Alsace Gewürztraminer, Alsace Grand Cru AOC being the finest.
If you're planning a spicy Asian, North African dish, or a holiday feast, opt instead for a spiced dry Gewürztraminer like our 2019 Dry Gewürztraminer Calandrelli Vineyard, a Halleck Vineyard favorite, made right here in Sonoma, California. 
No matter the season or time of day, there will be a perfect bottle of Gewürztraminer to make your meal shine. From a summertime brunch to a winter holiday roast, a Gewürztraminer wine can make all the difference.
If you're already a white wine drinker, why not swap out your go-to for something new? You'll find enough similarities between Gewürztraminer vs Riesling to make it an easy alternative – with enough differences to still make it feel novel and surprising. Just remember to read the tasting notes on your bottle of wine, and match it to food accordingly using our tips.
So break out the recipes. From fish to fowl to mushrooms to Muenster, there are so many divine Gewürztraminer pairings just waiting to be explored.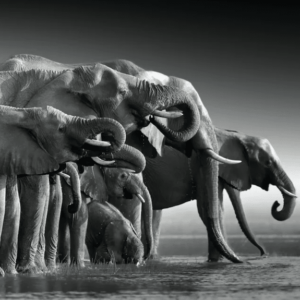 Join Sonoma vintner Jennifer Halleck on an unforgettable journey to Africa, where you will explore the wonders of this vibrant continent and share your passion for wine with fellow enthusiasts.…
Read More
Placido Domingo of hard to pronounce wine.
In this article, you'll learn to say the correct Gewürztraminer pronunciation so you can order it like a native….
Sonoma Wine Tasting in Sebastopol