Food and Wine Pairing: Sonoma Whites & Pinots at AOC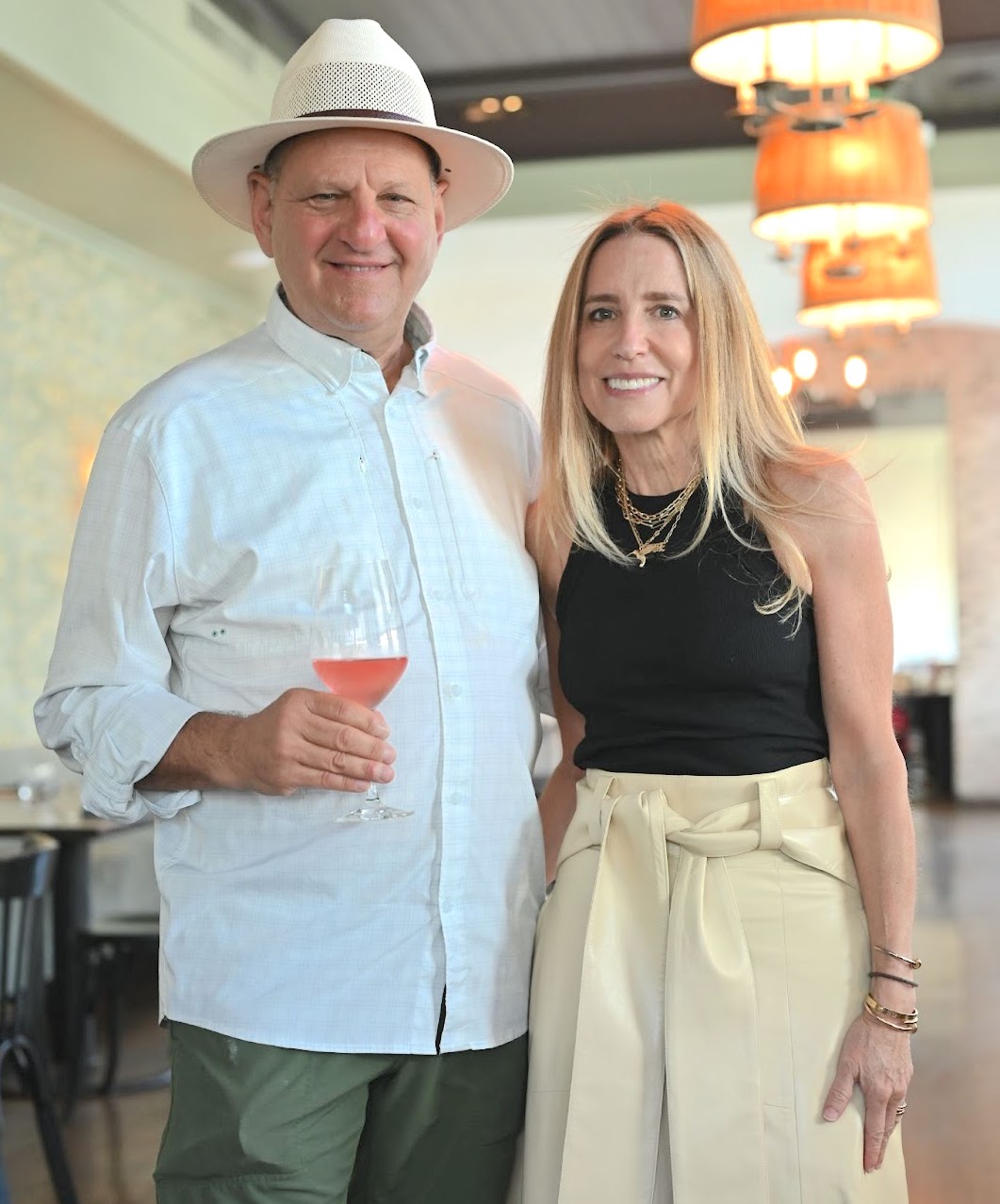 The Los Angeles Wine Writers' Group recently attended a special food and wine pairing at AOC, the restaurant featured in Condé Nast Traveler's "50 hot tables" and on Food & Wine Magazine's "Best New Wine List." It's credited with pioneering the small-plate tapas dining experience on the west coast.

A.O.C. is helmed by Caroline Styne, a lifelong restaurateur and master sommelier. It features her inspired and adventurous by-the-glass selection paired with a casual yet innovative small plates menu. At A.O.C., which she founded with her partner Suzanne Goin, they have curated an acclaimed wine list of sustainable, organic and biodynamic wines.

Caroline is the recipient of multiple Awards of Excellence from Wine Spectator magazine. In 2019, the wine list at A.O.C. was honored by Wine & Spirits. It ranked as number three among the 50 best restaurants to eat and drink in Los Angeles.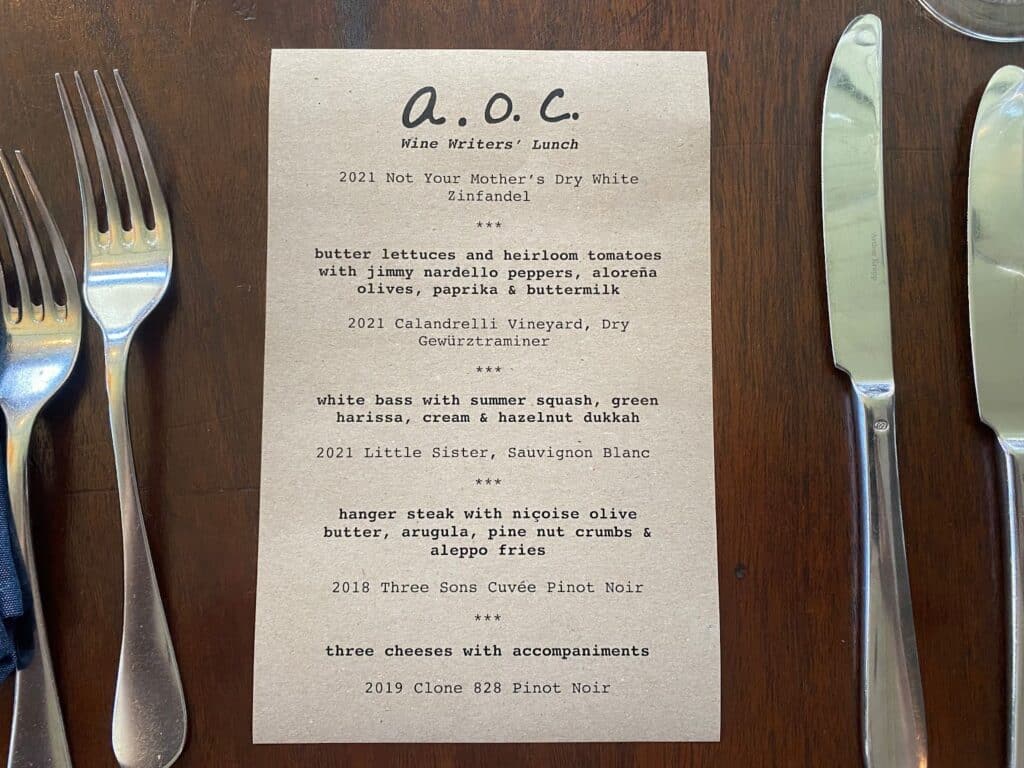 How to Pair Food and Wine in 4 Courses
Caroline recently collaborated with entrepreneur Ross Halleck of Halleck Vineyards on a food and wine pairing menu. They aimed to showcase what has become one of the best small Sebastopol wineries. I was among the wine writer's in attendance and this article is my review of the luncheon.
---
---
Ross did not take your typical path to the winemaking profession. He found success as one of the leading brand agencies in Silicon Valley in the 1980s. He worked with companies like HP and Apple. Soon he moved into the viticulture world by enhancing the recognition of brands like Iron Horse Vineyards and Jordan Winery. Finally, his wine obsession took over, and he acquired a vineyard in the Sonoma Coast region in 1991. Planting exclusively Pinot Noir, the first harvest was in 1999.

Halleck Vineyard embraces the low-intervention, cool-climate style of Cote de Beaune in Burgundy. There's an even and measured oak treatment in the reds: only 30% new French Oak. Grapes are hand-sorted and go through whole berry fermentation. As a result the wines have higher natural acidity and minerality, without losing the typical fruit profile of California Pinot Noirs. Halleck Vineyard falls into the 'boutique winery' category with fewer than 2500 cases produced annually. You can find them at high-quality restaurant wine lists. And they are available to purchase at the Halleck Vineyard Winery in Sonoma and online. They also host intimate, unpretentious Sonoma wine tastings at their Sebastopol estate. The wines aren't sold in stores.
Apéritif: Dry White Zinfandel
Since it was a hot and balmy afternoon in Los Angeles, the 2021 Not Your Mother's Dry White Zinfandel was served as an apéritif. Sheer watermelon pink color. A soft, restrained nose. It doesn't leap from the glass like a weight Provence or have that cotton candy sweetness from more sugary California roses. There's an energetic and buzzy quality to the wine. Predominantly bright citrus notes. Not stone fruit like Provence. High-acid and zesty all the way through from entry to snappy finish. A smooth, solid core with not the least bit of sweetness.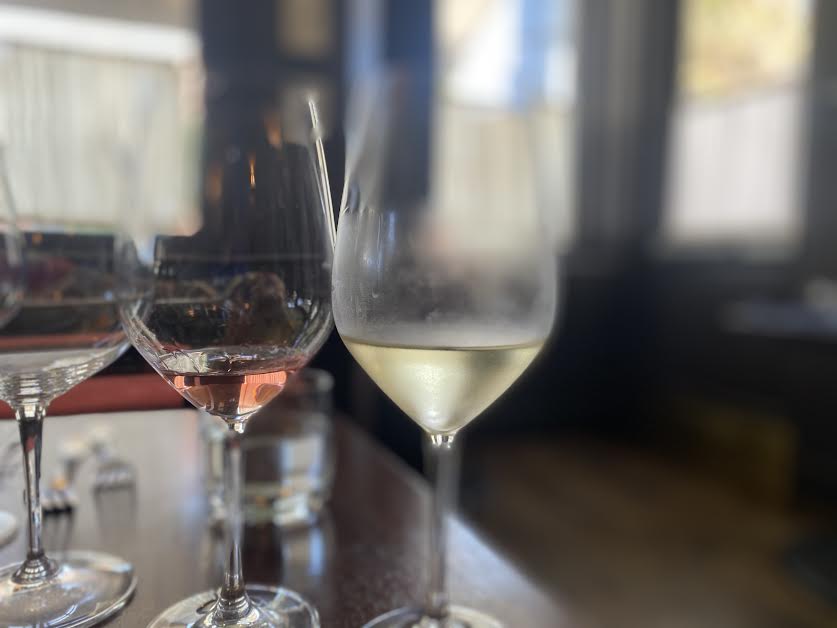 First Course: Pairing Gewürztraminer with Butter Lettuce Salad
Pale lemon color with hints of straw. This defies the category of what most people think of Gewürztraminer. The Halleck Vineyard 2021 Dry Gewürztraminer Calandrelli Vineyard doesn't have the heft of Wachau or the mouth-coating semi-sweetness of Alsace. All the fat has been trimmed off, but there's no loss of flavor or intensity. Retains the quintessential spice and floral notes of the grape, but dialed back a few notches. White and yellow stone fruits rise up in the glass after some air. It's not chewy or dense on the palette. More racy than luscious. Opting for a leaner style and a bit of surprising minerality with noticeable power on the finish. Closer to Alto Adige and the wonderful whites of South Tyrol. Unanimous choice around the table for the best pairing of the lunch. The buttermilk from the salad added texture and weight. While the earthy heirloom tomatoes and not-so-spicy nardello peppers enhanced and sharpened the flavors without blurring any of them. 
Second Course: Pairing Sauvignon Blanc with White Bass and Squash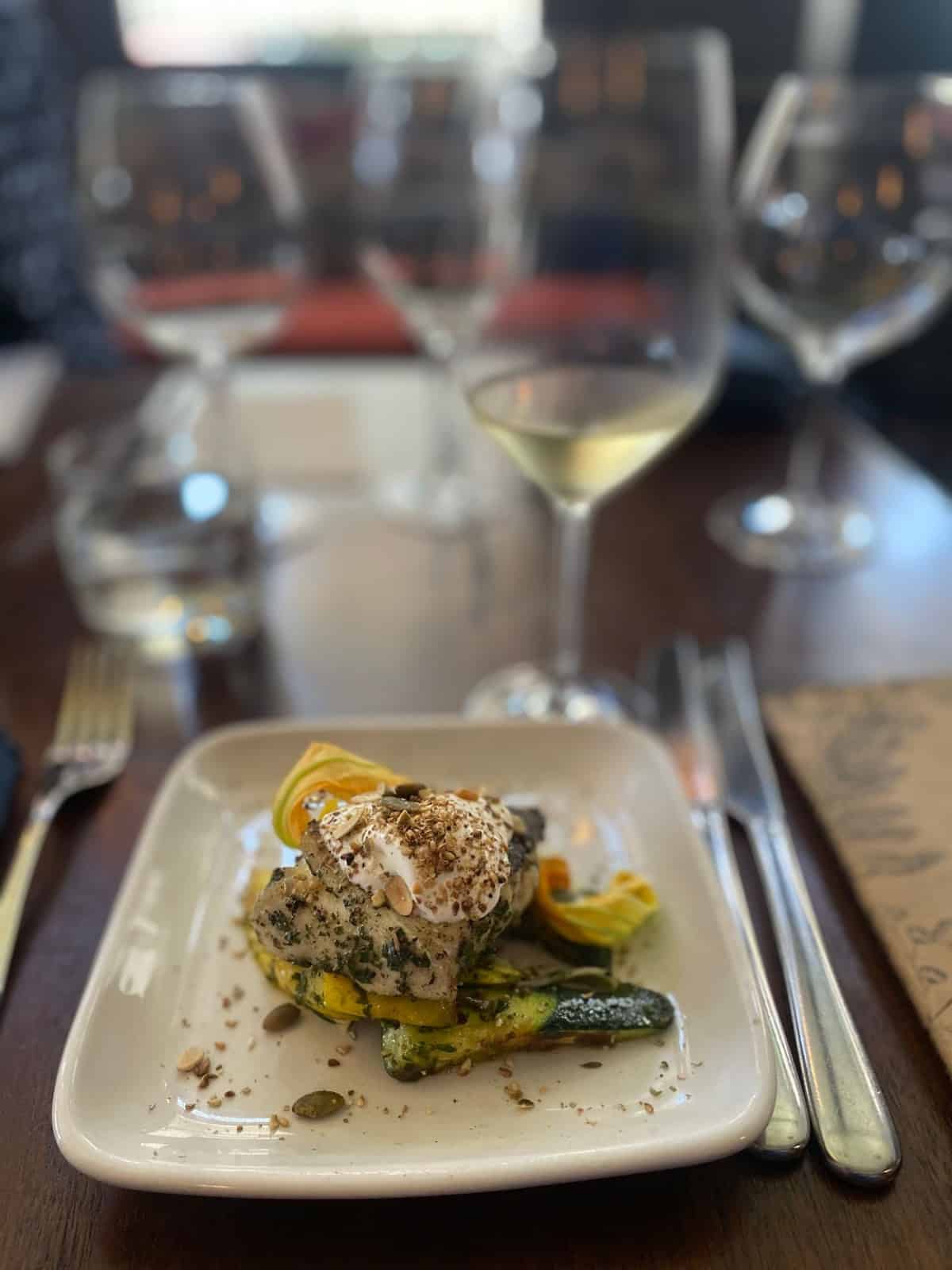 Another wine that slightly defies expectations. This California Sauvignon Blanc tends to be fatter, oakier, and fruitier than its counterparts in Bordeaux or the Loire. Halleck Vineyard does not add any oak to what they call their 2021 Little Sister Sauvignon Blanc. As a consequence, there's a tight lemon-lime citrus nose. Good old-fashioned boxwood shrub, and some hints of asparagus that peek their head around the corner rather than jumping out for a shock. Medium to high acid on entry, the wine smooths out and becomes creamy at the core. Lifted and controlled like Sancerre, but with California weight and lushness. The white bass had a subtle char which melted in the mouth. Good match with the rich core of this wine. The green harissa (a combination of jalapeño, cilantro, parsley and cumin) and creamy dukkah really elevated this pairing to another level. Revealing new dimensions in this chiseled Sauvignon Blanc.
Third Course: Pairing Russian River Pinot Noir with Steak and Fries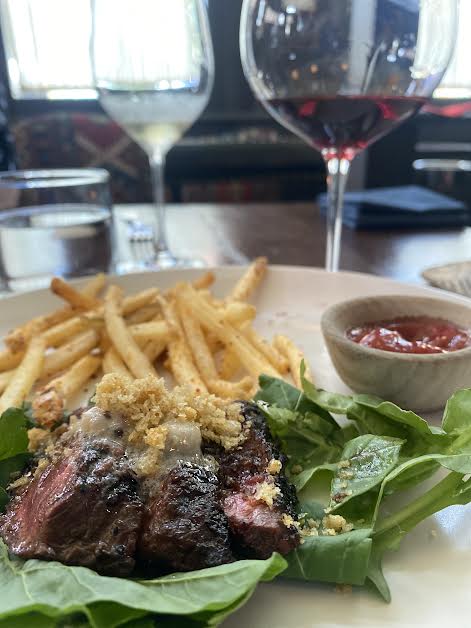 Halleck Vineyard seems to veer towards an idiosyncratic and atypical expression with all their wines. This Pinot Noir is no exception. Garnet, jewel-like color. And though it hails from the Russian River Valley the nose on this wine doesn't exude an intense, baked fruit character. More caramelized cherry, earthy underbrush and nuanced pepper aromas. It doesn't have a super unctuous mouth-feel. A savoriness is apparent, with precise delineation in structure. A clarity to beginning, middle, and finish. Good depth of fruit and spice. There's power here, but restrained. The hanger steak was seared, juicy, with umami-like texture. It amplified the volume of the 2018 Three Sons Russian River Pinot Noir, pairing muscle with muscle. Yet, this wasn't a dense dish. The wine gave the whole thing a refreshing quality which was quite surprising, crystallizing why some consider Halleck Vineyard to be among the top Russian River Valley Wineries.
Last Course: Pairing Sonoma Coast Pinot Noir with Cheeses
Slightly more opaque in color than the Three Sons. However, the nose is much more explosive and intense. High-tone cranberry and pomegranate at first. After some time in the glass the fruit gives way to a much more complex bouquet of pepper and saddle leather. And there's an elusive smoky tobacco note, much like a fine cigar. The palette introduces more earthy qualities, but it's not in any way funky. The flavors don't really stick in the mouth, rather more like dancing across a highly polished floor. A more intricate structure than the Three Sons Russian River Pinot. A bit more grippy tannins that vie with acidity for supremacy. Overall, the balance between all this is refined and impressive. Three cheeses were paired with the Clone 828 Sonoma Coast Pinot Noir. Each brought out different aspects of fruit, earth, and mineral nuances in the wine. 
---
---
Food and Wine Pairing Tips
The food from A.O.C. and the wines of Halleck Vineyard followed the two main rules of pairing: similarity and contrast.

As a general guideline, red wines create more congruent pairings, while white wines create more juxtaposition.

Two questions you should ask yourself when designing a dish. Do I want to mirror the flavors in the wine, or do I want to contrast them?

Overall, it's good to keep in mind that the wine, whatever you choose, should be sweeter and more acidic than the food.

Soon you'll be able to experiment with more confidence. The food and wine pairing collaboration between Caroline and Ross provides a dependable framework for these elemental ideas.
If you want more food and wine pairing inspiration, we have separate posts about pairing Sauvignon Blanc, exclusive recipes for top chefs and more Sonoma wine pairing suggestions.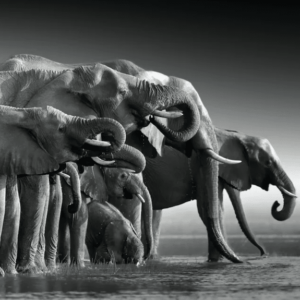 Join Sonoma vintner Jennifer Halleck on an unforgettable journey to Africa, where you will explore the wonders of this vibrant continent and share your passion for wine with fellow enthusiasts.…
Read More
What goes better with French food? French wines or California wines? Winemaker Ross Halleck of Halleck Vineyard in Sonoma County collaborated with Bar Boulud Sommelier Victoria Taylor in Manhattan on a private vintner dinner to find out. …
Sonoma Wine Tasting in Sebastopol