12 Sauvignon Blanc Food Pairing Ideas to Make Tonight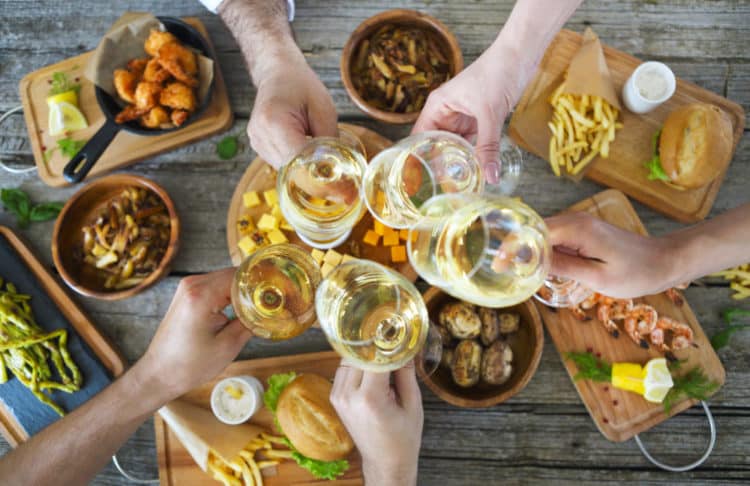 Crisp, bold, and refreshing, Sauvignon Blanc is one of the most versatile white wines available. But one of the very things that makes it a delight to sip – a vast range of flavor profiles along the entire spectrum of white wine sweetness – also means finding the right Sauvignon Blanc food pairings can sometimes feel like a serious feat.
Fear not, for Sauvignon Blanc wine is the perfect pair with a number of dishes, and we're sharing some of our top recommendations here. From salads to seafood and peas to pavlovas, you're in the right place when looking for the best Sauvignon Blanc food pairings for any course, in any season.
Better yet, we're sharing the easy-to-follow recipes for these downright delicious dishes that will bring out the best in your zesty Sauv Blanc.
---
Sommelier's Choice | Award-Winning Sonoma Whites
---
The many tastes of Sauvignon Blanc wine
In order to understand why these Sauvignon Blanc food pairings work so well, it's a good idea to get at least a basic introduction to nuances in the tasting notes of this white wine.
Because they vary more than you might think!
Sauvignon Blanc is a brightly acidic white wine with fruit-forward tastes ranging from tart lime and green apple, to tropical passionfruit and ripe white peach. It has a medium body, is boldly aromatic, and can carry green and herbal qualities thanks to a chemical compound called pyrazines.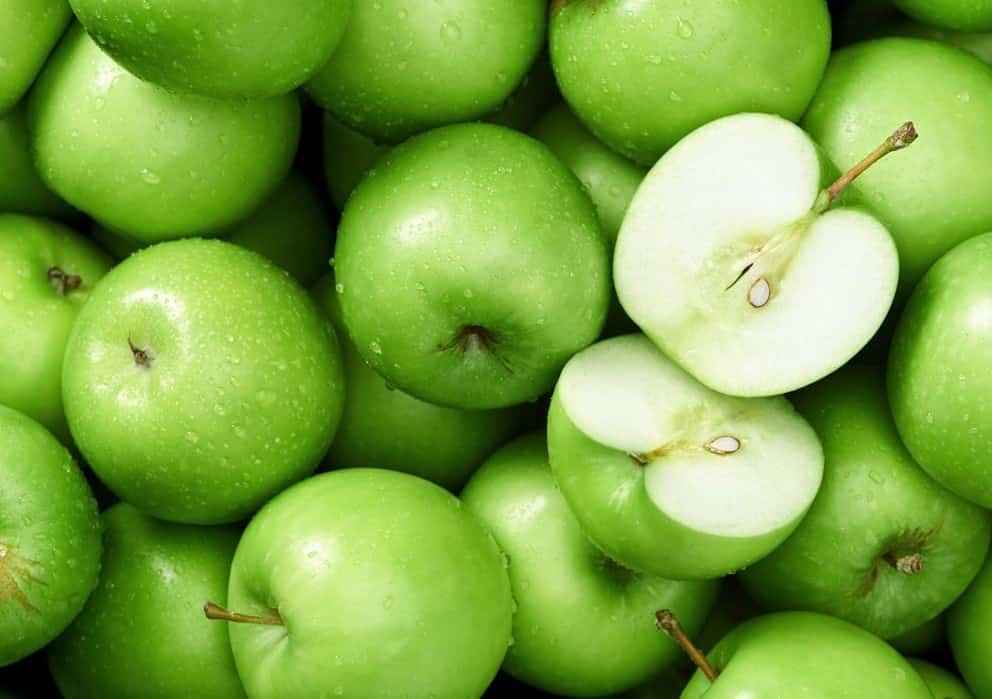 These pyrazines can cause notes of bell pepper, gooseberry, grass, or jalapeño and make Sauvignon Blanc taste distinctly unique from other white wines.
If the idea of sipping of fresh-cut grass topped with jalapeños on top doesn't sound like your cup – er, glass – of wine, just remember these are subtle notes. The mix of fresh fruit and crisp greens truly makes it a refreshing, very drinkable white wine.
If you were comparing, say, a Pinot Grigio vs Sauvignon Blanc, the latter is bolder, grassier, and more acidic, while the former is softer and more subtle.
---
Sommelier's Choice | Award-Winning Sonoma Whites
---
Then there is the matter of addressing whether Sauvignon Blanc is sweet or dry.
Sauvignon Blanc is typically made in a dry style, which means there is little-to-no residual sugar in the wine. The high acidity also lends to its refreshing, dry taste. That being said, Sauv Blanc can sometimes taste sweeter if it is harvested particularly late and/or fermentation was not completed, leaving more residual sugar.
Finally, it's important to know that Sauvignon Blanc wine is especially expressive of its terroir. This is one of the reasons the wine is so diverse. For example, a New Zealand Sauv Blanc can taste completely different from a French Sauvignon Blanc – and yet again altogether different from one made in Chile or California.
In a cooler region, the green vegetal flavors will be stronger, while in a warmer region there will be riper fruit flavors in a Sauvignon Blanc wine.
Some excellent Sauvignon Blanc wines hail from Marlborough, New Zealand, where the sandy soil creates a fruitier, fuller-bodied, and more acidic taste. They also tend to be slightly sweeter, as most NZ winemakers choose to leave a bit of residual sugar to balance out the acidic punch of this region.
In the Loire Valley, France, the best Sauvignon Blanc wine is quite earthy, flinty, smoky, and mineral-forward. In fact, it's often considered some of the best in the world – and an altogether different drinking experience from a Marlborough Sauv Blanc. Meanwhile Sauv Blanc from Bordeaux will have bright grapefruit qualities and grassier undertones.
Whether your wine is more acidic, herbaceous, or mineral will affect your Sauvignon Blanc food pairings. However, there are some foods that are just gene rally great pairing options with Sauvignon Blanc.
A general guide to Sauvignon Blanc food pairing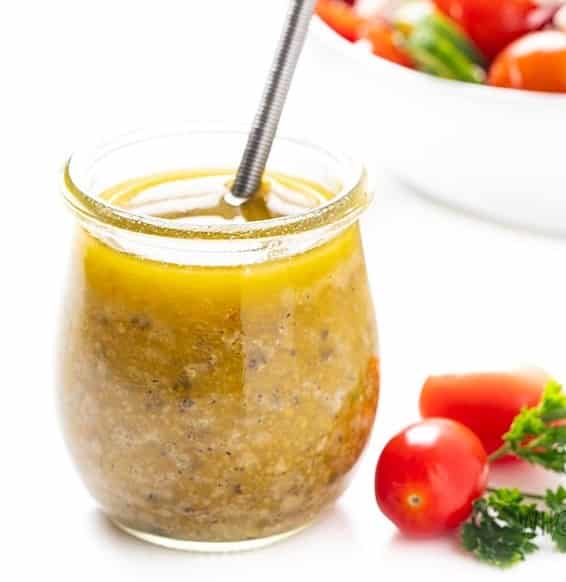 Sauvignon Blanc food pairings are as varied as a Sauv Blanc's tasting notes. But that doesn't mean that pairing this delicious wine needs to be difficult.
When you have bold flavors in a wine it's good to look for food with bold flavors to match.
Some great Sauvignon Blanc food pairings include tart vinaigrettes, briny sauces, spicy dishes, and herbal fare. The tartness of Sauv Blanc will lighten the heavier dishes and enhance subtle flavors, while the pyrazines will play wonderfully with vegetarian cuisine.
Sauv Blanc can pair beautifully with light, delicate flavors as well, which makes it great for white meats, spring vegetables, and fresh tomatoes.
We generally wouldn't recommend this white wine for heavy, meaty dishes with gravy or rich sauces, though. You may also want to steer clear of creamy sauces and cooked tomato – unless your Sauvignon Blanc is oaked; then those might be well-suited Sauvignon Blanc food pairings after all!
As you can see, pairings can be broad, and there are no hard and fast rules for all Sauvignon Blanc wines. That's why we're here to help you figure out the best Sauvignon Blanc food pairings – and the specific types of Sauv Blanc that should accompany them.
---
Award-Winning White Wines from Sonoma County
---
12 of the best Sauvignon Blanc food pairings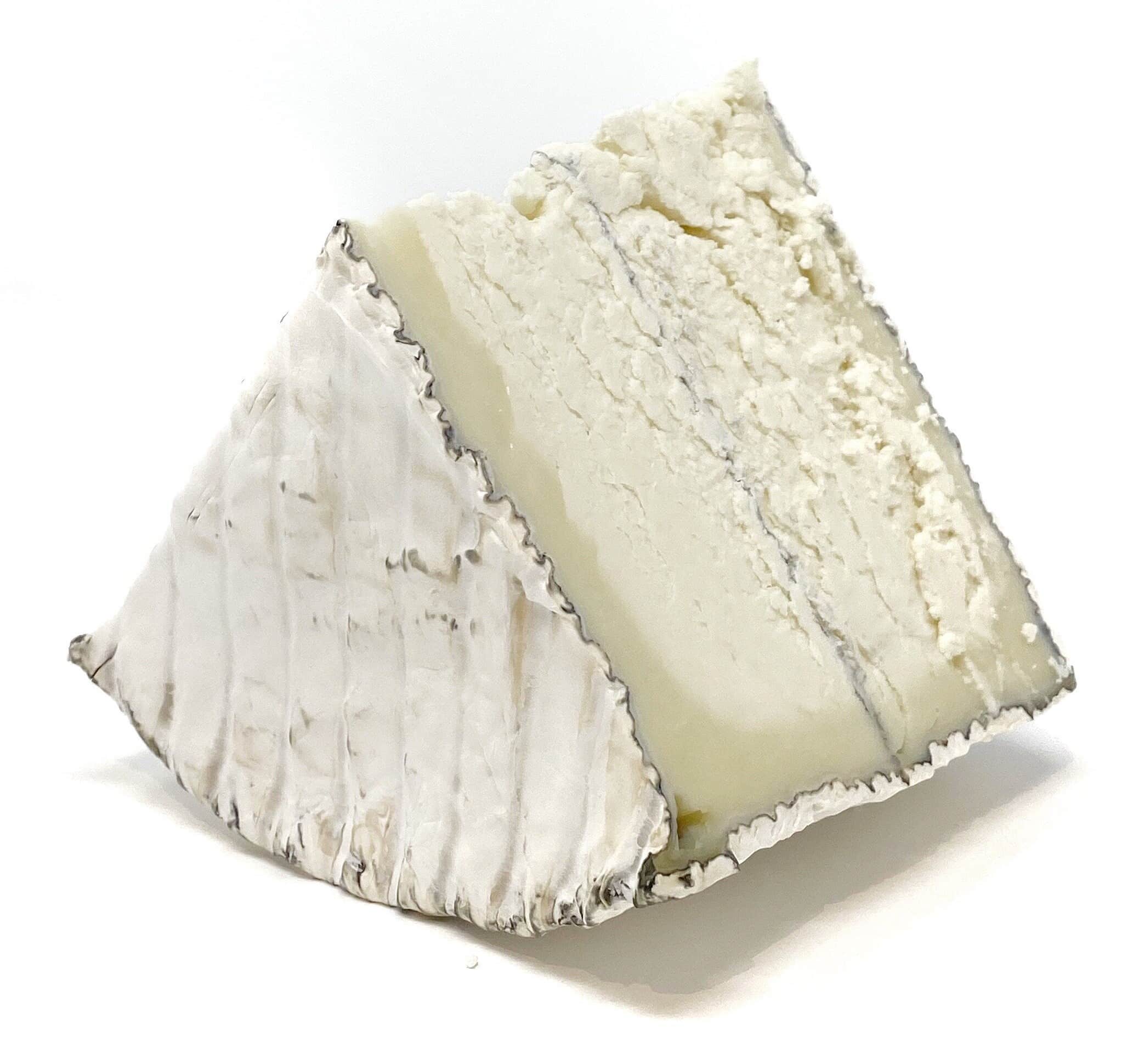 There are so many amazing food pairings for your glass of Sauv Blanc, but here are twelve of our favorites:
Cheese
One of the most classic Sauvignon Blanc food pairings is goat cheese. And Crottin de Chavignol is one particular cheese we recommend. A minerally French Sauv Blanc is a match made in heaven for this lightly tangy, creamy cheese.
There are many other kinds of cheese that you can pair with Sauv Blanc, such as Fontina, Brie, Swiss, Feta, Ggouda, and Gruyère. You just want to remember to pick one with some tang, bite, or brine to balance out the citrus in the wine. For those same properties, yogurt and crème fraîche also make great pairings.
Spring vegetables
Because of the vegetal pyrazines in Sauvignon Blanc wine, it pairs exceptionally well with veggie-heavy dishes, particularly when spring vegetables are involved. If your recipe contains dill, zucchini, fennel, artichoke, asparagus, or peas, it'll be a great pairing option.
In particular, some herbaceous New Zealand Sauv Blancs pair well with these veggies. Try it with a simple spring vegetable side dish, or even a green goddess hummus! You can also add these spring veggies to heavier, heartier dishes to help the acidity of the wine shine through.
Shellfish
If you have a citrusy Sauvignon Blanc on hand, we would heartily recommend a heaping plate of shellfish! Oyster, clams, lobster, crab, prawns, and scallops all make for wonderful Sauvignon Blanc food pairings. Try them with a wine from the United States (California), Australia, Chile, or the Bordeaux region of France. Might we say, our Halleck Vineyard Little Sister Sauvignon Blanc has been tried, tested, and approved as a great pairing wine with raw oysters! Join us for a Sebastopol wine tasting, which is one of the top rated wine tasting Sonoma County has to offer.
But any minerally or earthy Sauv Blanc will go perfectly with fresh crab, raw oysters, and other lightly cooked shellfish.
Finally, we must mention one of our favorite Sauvignon Blanc food pairings: garlic prawns. This simple recipe combines citrus, garlic, and seafood for an absolute dream of a Sauv Blanc match. Best yet, you can add a splash of wine to the dish!
Fish
Fish of all kinds can find their match in a Sauv Blanc. A minerally Sauv Blanc such as one from Loire Valley, France or Tasmania is sublime with a simple, lightly seasoned white fish such as cod, sea bass, snapper, sole, haddock, or halibut. It is also a fantastic match for sushi and in our opinion, the very best wine with salmon.
If you are dealing with more spicy or oily fish dishes, opt for a New Zealand Sauv Blanc or another acidic cool-climate wine. You can try mackerel, sardines, fish and chips, and smoked salmon as Sauvignon Blanc food pairings.
Salad
Fresh salads with tangy vinaigrette are another one of the best Sauvignon Blanc food pairings. Even better, if it has a sprinkling of goat cheese or feta on top!
But Sauvignon Blanc can pair beautifully with a whole range of salads from fruit salads to grain-based ones, like tabbouleh. As long as it's packed with fresh herbs and greens, avocado, mango, papaya, fresh tomato, or grilled red peppers, there's a good chance it will be spectacular with your bottle of Sauvignon Blanc.
We love this warm goat cheese salad, featuring fresh herbs, tomatoes, and a punchy vinaigrette. Absolute *chef's kiss* wine-pairing perfection.
Pasta
Pasta can go very well with multiple styles of Sauvignon Blanc. An oaked Sauvignon Blanc will work very well with creamy pasta dishes or a mushroom risotto. Citrusy or herbaceous Sauv Blancs, on the other hand, are better with pesto pasta, ravioli with herbed tomato sauce, or simple pasta dishes with olive oil, lemon, fresh tomatoes, and greens.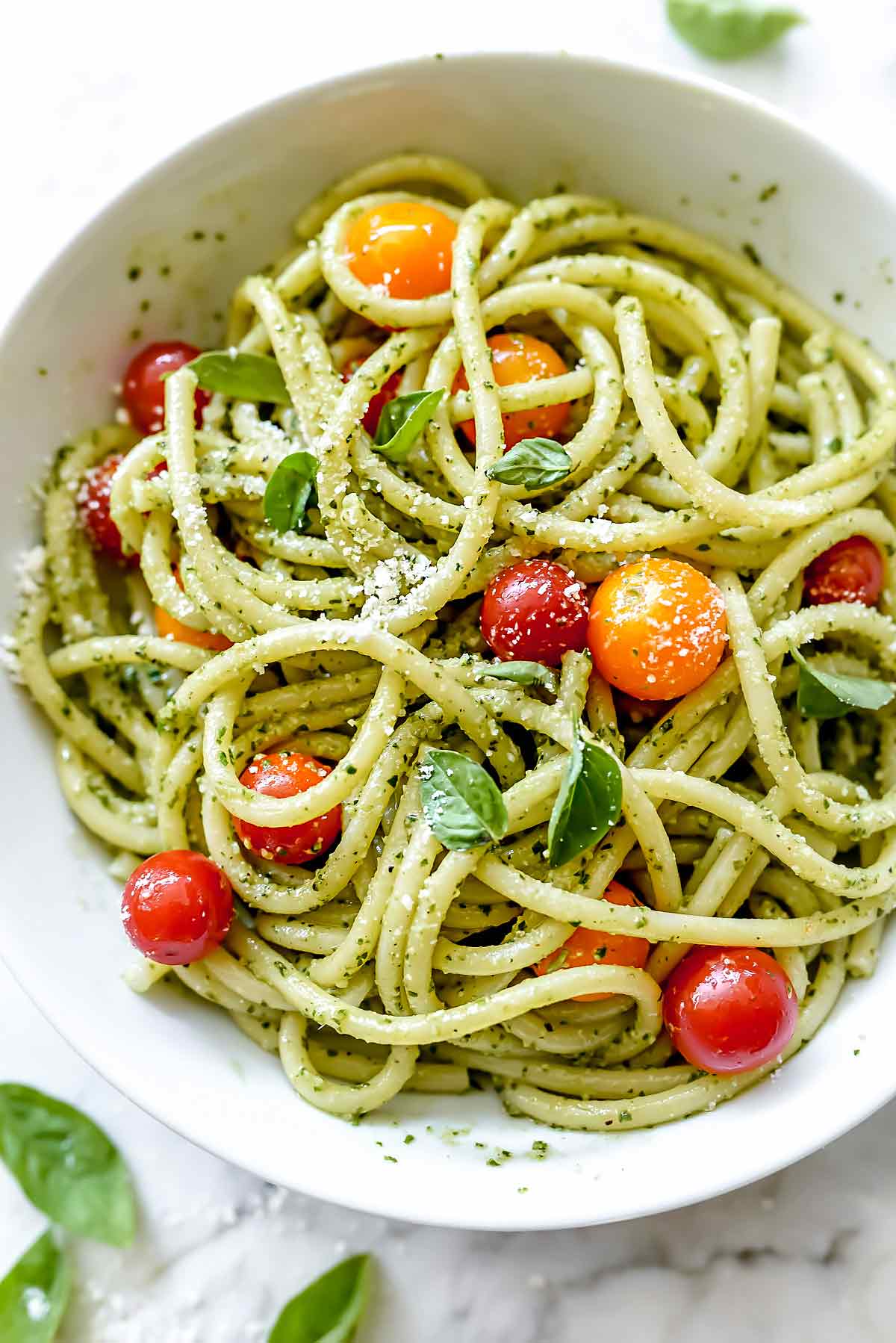 Try this quick and easy pesto pasta dish with chicken and fresh tomatoes for a sure-fire Sauvignon Blanc food pairing.
Thai food
If you want to add a little heat to the kitchen, Thai food is an absolutely fire Sauvignon Blanc food pairing. We prefer an herbaceous Sauv Blanc for spicy south-east Asian dishes with lime and chili.
Some of our favorites include Thai chicken salad and Thai green curry. And, if you're worried about tracking down Thai ingredients, we've got this super simple Thai green curry recipe for you.
Greek food
Thai cuisine isn't the only type of food that's a perfect Sauvignon Blanc food pairing. Traditional Greek dishes, with their feta, citrus, artichoke, and briny olives, bring out the best in a citrus-heavy Sauvignon Blanc.
Pair your Sauvignon Blanc with a classic Greek salad, or a yummy Greek chicken pasta with olives and feta. We also highly recommend this cucumber dill yogurt salad for a warm summer evening.
Mexican food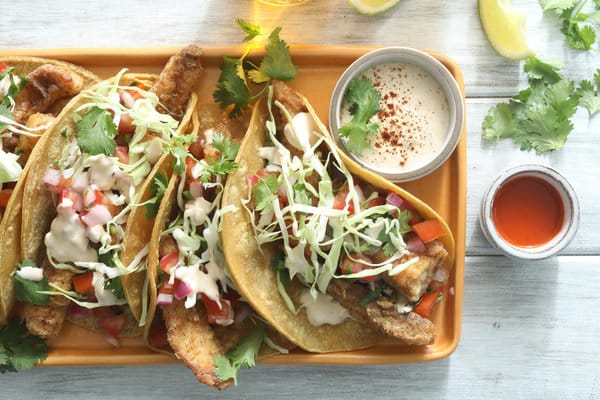 We already mentioned spicy food as a great Sauvignon Blanc food pairing – we can't forget about Mexican food! Though you may not immediately think of wine when you think Mexican food, the avocado, cilantro, cheese, and chilis in guacamoles, salsas, and toppings all go really well with a white wine. We recommend a more fruit-forward Sauv Blanc to mellow the spice in your Mexican fare.
Try your Sauvignon Blanc with homemade guacamole, ceviche, quesadillas, queso fundido, or this delicious fresh fish taco recipe with cilantro, avocado, fresh tomato, cheese, and citrus. Top it with some Tabasco or even some Sriracha, and enjoy. YUM!
White meats
An oaked Sauv Blanc is the best pairing option with white meats like chicken, turkey, or pork chops. The fattiness of the meat will help the wine's acidity shine beautifully.
We recommend this tasty rosemary chicken, or perhaps, grilled or roasted chicken with white wine butter sauce, which will bring out the signature buttery taste of an oaked Sauv Blanc.
Fresh herbs
We've already touched on herbs in some previous sections, but they make for such a harmonious pairing with herbaceous, grassy Sauv Blancs that we needed to dive deeper into the best pairing combos.
Look for recipes with mint, basil, cilantro, rosemary, parsley, thyme, fennel, dill, chives, or tarragon. You can also dress a salad, veggies, or light meal with any of these to turn almost any dish into just the Sauvignon Blanc food pairing you've been looking for!
Desserts
Last but not least, we can't forget about dessert. You might not think a dry wine would pair well with dessert, but as long as your dessert is light, tart, and/or tangy, it can make a surprisingly good Sauvignon Blanc food pairing.
Try pairing your white wine with fruit tarts, macarons, or this delightful match: a passionfruit and mango pavlova. Heaven.
It's time to set the table with your Sauvignon Blanc food pairings!
Now you're all set for dinner with these fabulous Sauvignon Blanc food pairing ideas. Whether you want a refreshing salad, some spicy Thai or Mexican food, a smoky fish dish, or a tart dessert, there is a bottle of Sauvignon Blanc that will perfectly balance it all out.
Try a minerally Sauv Blanc from Loire Valley, or a tart, fruity bottle from Marlborough. And, if you're looking for a versatile hard-hitter, our very own 2019 Little Sister Sauvignon Blanc from Halleck Vineyard has both acidic and mineral qualities. It's even very slightly oaked – making it the best of all worlds!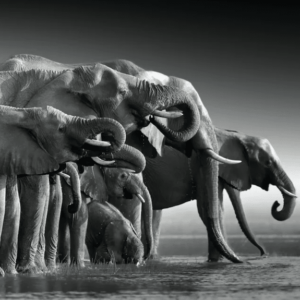 Join Sonoma vintner Jennifer Halleck on an unforgettable journey to Africa, where you will explore the wonders of this vibrant continent and share your passion for wine with fellow enthusiasts.…
Read More
What goes better with French food? French wines or California wines? Winemaker Ross Halleck of Halleck Vineyard in Sonoma County collaborated with Bar Boulud Sommelier Victoria Taylor in Manhattan on a private vintner dinner to find out. …
Sonoma Wine Tasting in Sebastopol