Best Wine with Salmon at Mourad in San Francisco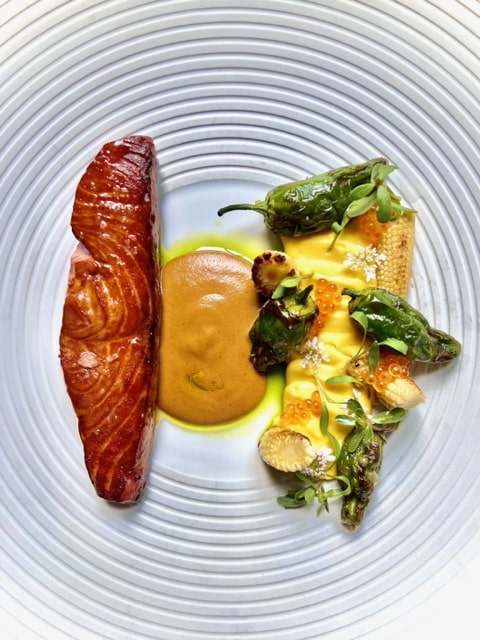 Among the best wine with salmon pairings can be found at Mourad, a San Francisco Michelin-star restaurant that fuses the rich and vibrant style of Moroccan fine dining with the local, artisan ingredients of northern California.
Currently, on the menu is smoked salmon in a tart tomatillo sauce, which pairs perfectly with the 2021 Halleck Vineyard Little Sister Sauvignon Blanc. Inspired and surprising, this is a pairing you won't be able to recreate at home.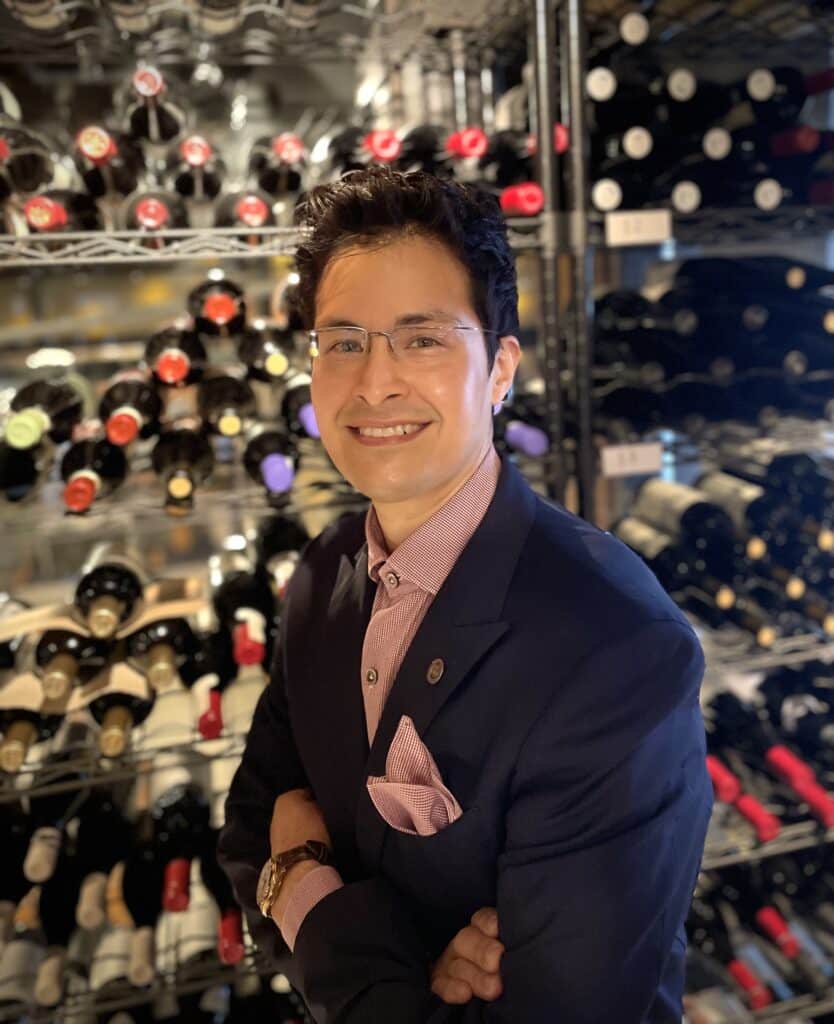 The Little Sister is a medium-bodied wine with a savory, salty texture. There are classic green pear and gooseberry aromas, never too intense, along with lemon and floral tones that compliment the smoky, spicy qualities of the salmon. The wine has that citrus and passion fruit on the palate, typical of California, but with an added layer of mineral zip and saline finish that reminds one of Sancerre. As Sommelier Jose Delgado, the Wine Director at Mourad, describes this California Sauvignon Blanc food and Sonoma wine pairing, "The wine is round and rich enough to cut through the oily salmon and handles the smoke aspect very well."
Smokey dishes can be particularly hard to pair wine with. Halleck Vineyard Sauvignon Blanc handles it like a pro. The winery is family-owned and located in the Russian River Valley. Their estate-grown Pinot Noir has been judged Best Russian River Pinot Noir multiple times over the past two decades.
Chef and founder Mourad Laulou maintains an inventive mix of traditional and modern Moroccan cuisine. Often recognized as one of the most creative chefs working today, Laulou is in the business of creating exceptional food memories for those who enter his restaurant.
---
---
Moroccan food is characterized by long, long cooking times, often using a blend of house spices. There are not necessarily set recipes here, more like guidelines, and everyone has their own particular interpretation of a dish. Some use more Berber spice or different blends of cardamoms. Some are influenced more by grains of paradise or Aleppo pepper. Perhaps there are additions of cumin and coriander, even incorporating dried seafood or chilies. Often dishes with eggplant and pickled vegetables. There's always going to be rosemary and preserve lemon, which is a staple of Moroccan cuisine.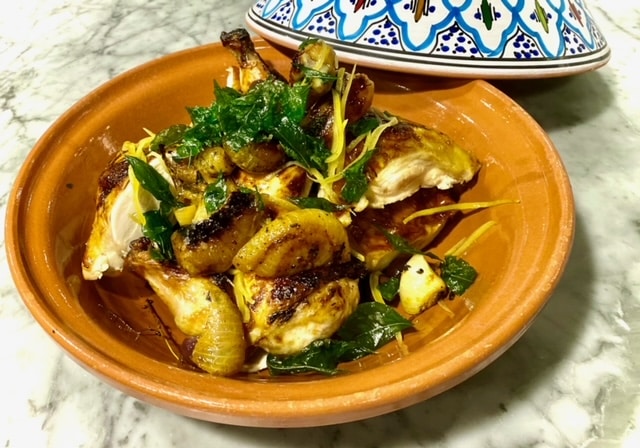 To maintain their rigorous quality standards, Mourad makes preserved lemons on-site. And they utilize small farms for their meat selections and buy seasonally available fish and vegetables from local markets. According to Sommelier Jose Delgado, the Wine Director at Mourad, the menu fluctuates according to what the season brings.
Other dishes that deserve mention for their outstanding pairing with the Little Sister Sauvignon Blanc are the Moroccan spice glazed chicken and the slightly cured scallops with poached pear, beets, and ponzu dressing. Since the wine is more on the savory salty side, it doesn't clash with the spice in the chicken, and the green melon/passion fruit flavor gels with the scallops equally well.
Mourad is open Tuesdays thru Saturdays from 5 pm to 10 pm. Reservations are recommended.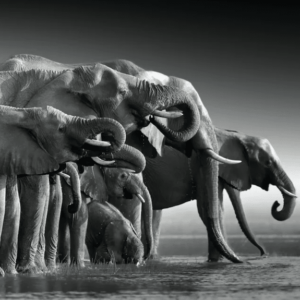 Join Sonoma vintner Jennifer Halleck on an unforgettable journey to Africa, where you will explore the wonders of this vibrant continent and share your passion for wine with fellow enthusiasts.…
Read More
What goes better with French food? French wines or California wines? Winemaker Ross Halleck of Halleck Vineyard in Sonoma County collaborated with Bar Boulud Sommelier Victoria Taylor in Manhattan on a private vintner dinner to find out. …
Sonoma Wine Tasting in Sebastopol