Best Wine for Mediterranean Food from Sommelier Victoria Taylor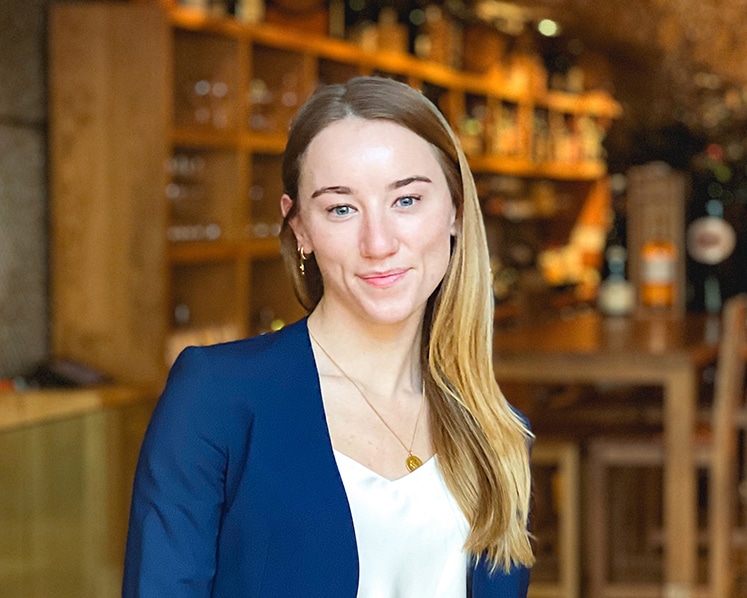 Pairing the best wine with Mediterranean food is notoriously difficult. There's a menagerie of spices and herbs that don't mesh easily with white and red wine varietals.
One of the best wines to pair with Mediterranean dishes is the Halleck Vineyard Hillside Cuvee Sonoma Coast Pinot Noir, according to Boulud Sud Head Sommelier Victoria Taylor, who pours the varietal at her Lincoln Center eatery.
Boulud Sud is owned by two-Michelin star celebrity chef Daniel Boulud, best known for his Upper East Side French restaurant Daniel.
Taylor says this award-winning, cool climate Sonoma Coast Pinot Noir is more about subtlety than power. Halleck Vineyards is a family-owned winery located in the Russian River Valley. And their estate-grown Pinot Noir has been judged Best Pinot Noir in the US multiple times over the past two decades. This small-production Russian River Winery is only available at fine restaurants like Boulud Sud and through the wine tasting room at their Sebastopol winery estate.
There's a ruby purple color in the glass. The fruit aromas are soft and expressive. There's raspberry, cranberry, and a whiff of white pepper. Some chalkiness in the background, but this is more fruit than earth or mineral. It's not super lush, but there is a great layering of red fruits, woodsy notes, and zipping acidity.
---
---
Boulud Sud in New York City is a restaurant that celebrates coastal Mediterranean cuisine. From Spain to Greece to Turkey and beyond, the menu emphasizes the unique attributes of each micro-region. And one of the dishes on the menu that pairs particularly well with the Halleck Vineyard Hillside Pinot is their basil fruit spiced Rohan Duck.
It's prepared with dates, and this adds a good amount of sugar to the dish. The sweetness isn't cloying, but it has a granular texture. It's a complex and highly flavorful dish, and Hillside Cuvee Pinot Noir blends seamlessly with the texture and sweetness of the roasted duck. It's a pairing of like with like.
According to Taylor, "It can be kind of hard to pair bright, rich, brilliant, shiny wines with our cuisine." These can impart a bitterness to the food, and blunt the expressive personality of the dishes. For specifically California wines, cool climate regions also tend to produce the best whites to pair with Mediterranean food. That's because the cold Pacific winds keep these grapes from overripening.
Wineries in these regions generally don't extract too much from the grapes, meaning it won't be super fruity or dense. These wines are light-on-their-feet. For instance, a quaffable, peppery Syrah from the Northern Rhone would generally work better than a heavily-oaked Merlot from Napa. Also, think along the lines of Nebbiolo from Piedmont rather than Cabernet Sauvignon from Napa.
Taylor recently collaborated with winemaker Ross Halleck on a private wine dinner at Bar Boulud, another Daniel Boulud restaurant, on a private, four-course wine dinner for Halleck Vineyard Inner Circle wine club members to compare French vs California wines.
Sometimes Mediterranean food can throw you a curveball. There can be Labneh (a cheese made from strained yogurt) and other salty cheese on the menu. These foods are best paired with wine that has a good amount of lactic acid but that retains buoyancy and lift. Chardonnay from Sonoma Coast or white Burgundy from Cote d'Or are excellent choices. A mineral-tinged Chenin Blanc from Loire is also in the same ballpark.
This helps imbue the food with a definitive texture, more so than classic French, Italian, or new American food styles. And since wine pairings are mostly focused on taste and smell, the challenge of pairing wine with Mediterranean food is to complement or align itself with textural, rather than flavorful, components.
Historically, northern Africa and parts of the middle Middle East were colonized by the French and Spanish. Consequently, there is a lot of culinary influence from both countries on the food from these regions. Even in a really warm, humid climate, there will be various kinds of stews – tomato or squash based – coming from a tradition of stewing vegetables and meat. Fish also may be added. There's a bit of Italian influence from pasta-centric dishes found in Mediterranean cuisine, which pairs well with the chameleon-like quality of Pinot Grigio.
Boulud Sud is located in New York City across the street from Lincoln Center in New York. It's next to the Metropolitan Opera, the ballet, and the New York Philharmonic. It's open Tuesday – Sunday from 5:00 pm to 10:00 pm. Reservations are recommended.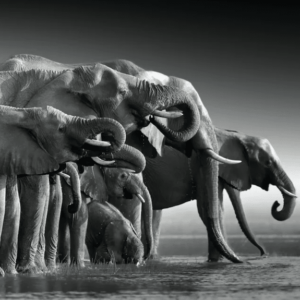 Join Sonoma vintner Jennifer Halleck on an unforgettable journey to Africa, where you will explore the wonders of this vibrant continent and share your passion for wine with fellow enthusiasts.…
Read More
What goes better with French food? French wines or California wines? Winemaker Ross Halleck of Halleck Vineyard in Sonoma County collaborated with Bar Boulud Sommelier Victoria Taylor in Manhattan on a private vintner dinner to find out. …
Sonoma Wine Tasting in Sebastopol