Estate Grown Sonoma Coast Pinot Noir – Wine Story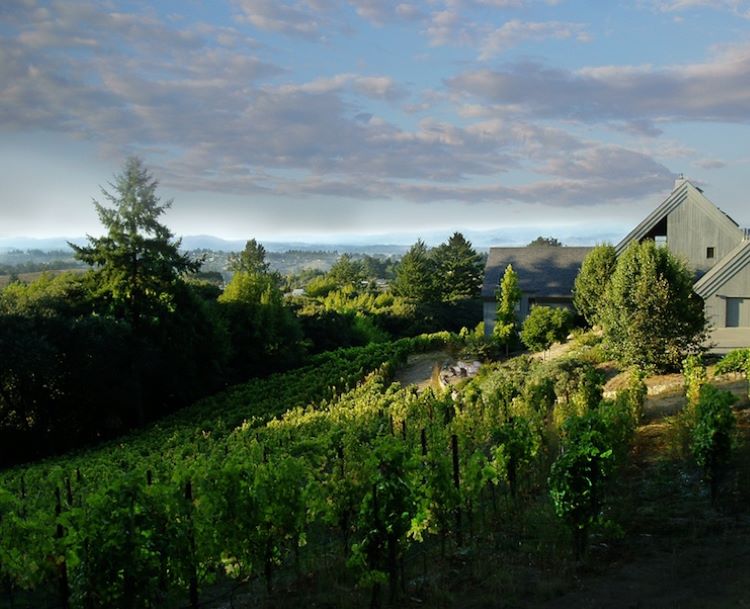 When we planted our Estate Vineyard in 1993, our goals were not lofty.
There had never been a Pinot Noir vineyard planted in western Sebastopol, all the way to the coast. We were the first; we proceeded without a clue what we were doing. We purchased the rootstock from the Yellow Pages.
We thought it would be beautiful, relatively inexpensive landscaping and we could make "backyard garage wine." In the best of all worlds, assuming the fruit good enough, we could sell it, pay for the agriculture, and have some left over as a college fund for our infant son. That was the big vision.
The vineyard produced fruit, but it was meager and took much longer than expected. It was six years before it bore a commercial crop. We had three sons by then. It seemed an unlikely college fund.
We sold it for blending to a small winemaker. He graciously made a couple of cases of the pre-blended wine from our vineyard as a gift. This is a courtesy often extended by winemakers to their growers.
Then we met Greg Lafollette. Greg had become a winemaking rock star with the meteoric rise of Flowers, the first "cult winery" in western Sonoma County. He oversaw the building of the winery and managed the winemaking for the Flowers family.
Greg's kids were in elementary school with our kids. After a parent-teacher one evening, I gave Greg a bottle of our first vintage to get his opinion.
He called at dawn the next morning with an offer to buy our grapes and make a Halleck Vineyard designate the very next year. He was starting a winery called Tandem. We couldn't have been more thrilled.
It's first vintage, the 2001 Tandem, Halleck Vineyard Pinot Noir was judged #1 Pinot Noir in the US in 2002. This launched Halleck Vineyard. We have never since entered it in any competitions. There's simply not enough.
In 2009, Dan Berger, respected and nationally syndicated columnist, declared it worthy of 100 points. In 2018, Somm Journal Magazine put Halleck Vineyard in the top 5 vineyards in all Sonoma County. One bottle of our 2001 vintage, our first, sold last year to a collector for $2500. He had tasted it at our annual Harvest Party.
In 2014, Canadian shaman Ari Nelson, worked with me in burying crystals within the vineyard to "grid" an area for enhanced energy and growth. We performed a ritual ceremony to introduce the crystals to the vines. This dedication to the mystical nature of agriculture has always been a cornerstone to our efforts. Though not biodynamic, our vineyard was the first organic vineyard in western Sonoma County.
Our Halleck Vineyard, Pinot Noir, remains the flagship of our fleet of wines. It is complex, boasting a nose of earth, fruit and spice in equal measure. It's hard-telling whether the lead are earth tones one would expect of a Gran Cru Burgundy, or the deep red fruit notes of a Sonoma Coast Pinot Noir. It's certainly not a competition, as the wine delivers in full measure on both counts. Then it surprises with spice, minerals and white pepper as it unfolds and unfolds in a long languorous and mouth-watering finish. Time for another sip.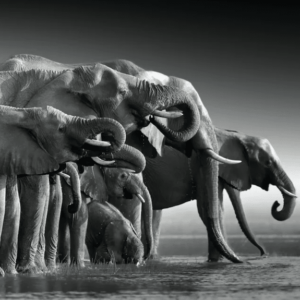 Join Sonoma vintner Jennifer Halleck on an unforgettable journey to Africa, where you will explore the wonders of this vibrant continent and share your passion for wine with fellow enthusiasts.…
Read More
Want to experience the best Pinot Noir wine this world has to offer? Pinot Noirs that are so bold and fruity you might mistake them for Syrahs?…
Sonoma Wine Tasting in Sebastopol