Calandrelli Vineyard Dry Gewurztraminer from the Russian River Valley – Wine Story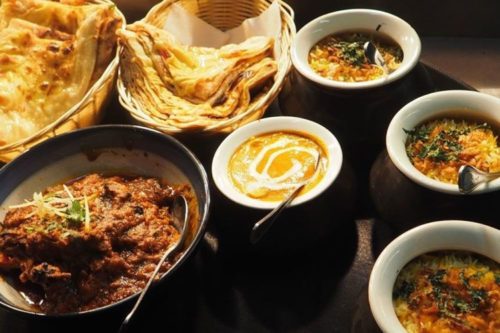 I was introduced Gewurztraminer in, of all places, Kenya in the 1970s. I lived in Kenya as a young man. It had been a British Colony just a decade earlier.
India had also been a British Colony, a relatively short hop across the Indian Ocean. As part of the British Empire, Indian businessmen were the "merchant class" in Kenya. They owned businesses, real estate and restaurants along-side their British and colonial counterparts.
I was first introduced to Indian food in Kenya. Coming from the Midwest, where Italian was considered ethnic food, I couldn't believe such a party could happen in your mouth! I fell in love with the wild and exotic flavors of Indian food. It was there I was introduced to Alsatian AOC, served not as a beverage, but as a chutney, with Indian cuisine. The flavors were explosive together!
---
---
The British have always had a love affair with French wines. This carried across the British Empire. Gewurztraminer is the grape varietal that contributes to Alsatian AOC. Alsace, France, bordering Germany, make their white wines from Gewurztraminer. Like all wines in France, it is named for place rather than grape; there is both Alsatian AOC or Alsatian Grand Cru AOC. These designations also apply to Riesling in Alsace. Gewurztraminer is made "dry" in Alsace, with little or no residual sugar.
Returning to the US in the 1970s, one could not find Indian food for love or money. But I found an Indian woman in San Francisco teaching cooking from her apartment. I took her classes for 6 weeks. I still cook Indian food to this day.
When we began making wine, I wanted to make a wine to go with my Indian food. Gewurztraminer was the obvious choice. But our distributors at that time told me I was crazy. First, they said, nobody eats Indian food. Furthermore, they emphasized, no one even knows how to pronounce Gewurztraminer! Wine is already so intimidating to most, if one is on the list that guests cannot pronounce, they'll never order it.
We made it anyway. Our first release was in 2004. And it's our first wine to sell out every year by November. It happens to be phenomenal with Thanksgiving turkey!
This vintage offers astounding fruit and minerality. Crisp, Refreshing!
The expressive nose is full of ripe lychee, rose petals and a hint of honeysuckle. There are bright crisp acids that blend with minerality on the mid-palate, offering flavors of lychee, rose petals, spice, and a touch of ginger. The finish lingers and cleanses with notes of fine spice.
Not only does it go great with Indian food and turkey, it's phenomenal with roasted chestnuts, Gorgonzola cheese, truffle salted popcorn cuddled up for a movie. We invite you to join us and try our award winning Gerwurztraminer at a Sonoma wine tasting.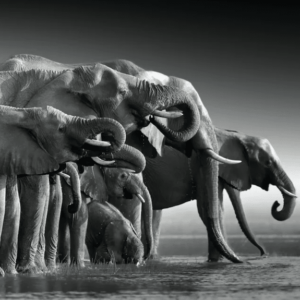 Join Sonoma vintner Jennifer Halleck on an unforgettable journey to Africa, where you will explore the wonders of this vibrant continent and share your passion for wine with fellow enthusiasts.…
Read More
Placido Domingo of hard to pronounce wine.
In this article, you'll learn to say the correct Gewürztraminer pronunciation so you can order it like a native….
Sonoma Wine Tasting in Sebastopol