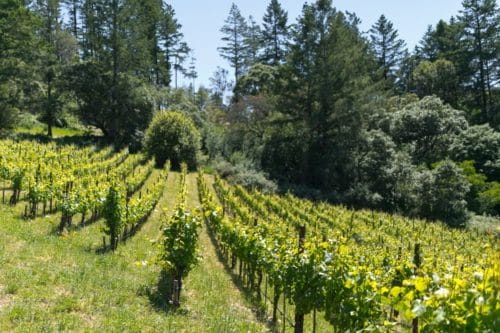 It feels like yesterday when we planted Halleck Vineyard. Jennifer was combing the Yellow Pages looking for rootstock, stumbling across a single-line listing for John Caldwell under "Nurseries." This was amongst ads hawking all manner of services and products. Previous calls came up empty. There was a dearth of Pinot Noir rootstock available in 1991-92.
John answered the phone and spoke to Jennifer about our location and specific site. He was an enthusiast and guided us to some new Pinot Noir clones from Dijon, France: 777, 667 and 115. We'd never heard of them. But we hadn't heard of anything. This was our first foray into agriculture.
There's a book on our coffee table written by Judy Reynolds called "Once Upon a Vine: Stories of California's Artisan Wineries". It describes us as "Pioneers". This suggests foresight. In truth, we embarked on this expedition blind, simply pursuing a passion for Pinot and a relatively inexpensive way to landscape our newly acquired property.
As they say, "the rest is history". We met Greg Lafollette through our son's school. He offered to purchase our fruit. We won the prestigious Pinot Noir Summit in 2002 as Judges Choice, establishing Halleck Vineyard as the #1 Pinot noir in the US. It was the first wine produced from this spot. Our area has filled with viticulture, providing ample selection to complement our small Estate Grown Pinot Noir and build a cult following.
23 years have passed. Our vineyard has continued to mature, flourish, and display a growing complexity. The depth of fruit is nowhere more apparent than in our most recent 2012 vintage. This will be sold out this month. But last year we tasted all vintages since 2001 of our Estate Grown and all were stellar. The 2001 still demonstrates its wondrous heritage. Read the tasting notes of our library wines.
As we move into our 18th vintage, the vineyard is an adult. This suggests shifts in care.
We recently pruned, taking note of the vigor of each plant. We're striving for quadrilateral pruning. As a Cane-Pruned vineyard, we can manage the fruit production of each vine more directly than with a Cordon-Pruned vineyard (see photo to right). We cut the canes back right to the trunk, giving our property a denuded appearance. Each vine "whispers" what it wants (see below):
• A vigorous vine declares, "four canes" (quadrilateral)
• Another states, "three canes" (trilateral)
• And a third requests, "two canes, please" (bilateral)
These are judgement calls and overall vineyard production and quality are impacted.
In response, we're adding a new system to deliver nutrients through irrigation to the vineyard . It will include a tank for introducing the organic supplements and a pump for distribution.
To determine the exact additives, in a few weeks, we'll take soil samples from different depths to provide insight into condition and content. Further, we'll cut early leaves for a petiole analysis, giving us a view to the health and well being of the plants. From these perspectives, laboratory results will inform us what we can feed our family. We strive to meet their craving and maintain the quality and lusciousness of our Halleck Vineyard Estate Grown, Sonoma Coast, Pinot Noir that we all love.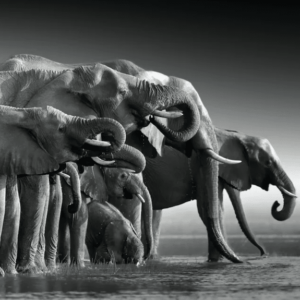 Join Sonoma vintner Jennifer Halleck on an unforgettable journey to Africa, where you will explore the wonders of this vibrant continent and share your passion for wine with fellow enthusiasts.…
Read More
The holiday season is here! We're sure you've got a fabulous Thanksgiving dinner planned and, whether you're gathering in person or over Zoom, we want your holiday meal to be a smashing success. …
In February we turn our focus to Love. Exalted, extolled, and exploited, Love is an integral part of our lives, yet rarely explored. For example, saying,…
Sonoma Wine Tasting in Sebastopol