The Epitome of Coastal Elegance: Introducing Halleck Vineyard Balletto Russian River Valley Chardonnay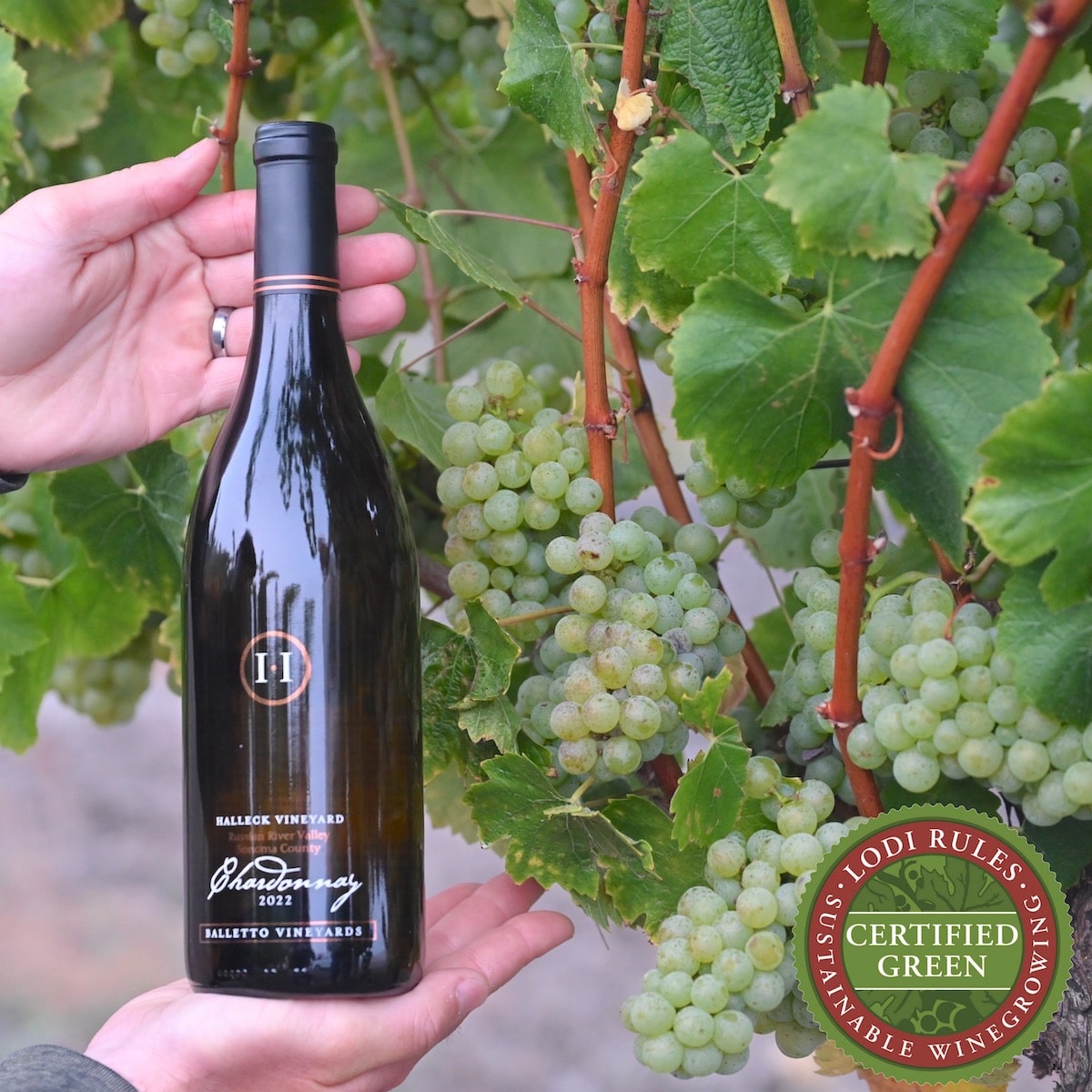 Halleck Vineyard is pleased to unveil a wine that embodies the quintessence of Russian River Valley's terroir, our 2022 Balletto Vineyard Russian River Valley Chardonnay. This exquisite white wine varietal manifests the art of winemaking and the unique coastal charm of the Russian River Valley.
"Each bottle of our 2022 Halleck Vineyard Balletto Russian River Valley Chardonnay is like a whispered secret between the verdant lands of Sonoma County and the relentless waves of the Pacific. As vintners, we're merely the translators of this intimate dialogue, crafting a liquid expression that carries within the tales of the soil, the fog, and the vines' yearning to be told. Tipping its hat to Grand Cru White Burgundy, we offer this pursuit of excellence," says Ross Halleck, Vintner.
This Chardonnay is cultivated from Clone 17 on 114 rootstock grapes, grown exclusively for Halleck Vineyard by the esteemed Balletto Vineyards. The marine fog layers from morning to mid-afternoon have kissed these vines, infusing the grapes with a unique blend of flavors only found in this region.
This vineyard is Certified Green by the Lodi Rules on Sustainable Winegrowing, emphasizing our commitment to environmental responsibility and sustainable practices.
---
Award Winning Sonoma Wines
---
Tasting Notes
This Russian River Valley Chardonnay is a symphony to the senses. The expressive nose is enveloped in floral notes and delicate citrus and green apple aromas. On the palate, bright, crisp acids dance with minerality, leading to a silky mouthfeel. The flavor unfolds with a bouquet of green apple and floral notes, accentuated by hints of spice and a touch of salinity, reminiscent of a grand cru White Burgundy.
Winemaking Process
The 2022 Halleck Vineyard Balletto Chardonnay was meticulously fermented in steel tanks, with 20% of the wine residing for three weeks in neutral Oak, enhancing its texture and complexity. There was no malolactic fermentation, preserving the wine's crispness. Post-fermentation, the wine was tank-aged until bottling to refine its flavors further.
Pair this enchanting Chardonnay with creamy Jasper Hill Farms Willoughby cheese, succulent scallops, or a hearty roast chicken to elevate your culinary experience.
With only 182 cases produced, we invite you to indulge in this limited edition release, a true celebration of the Russian River Valley's allure.
Technical Details
Alcohol: 13.5%
Vintage: 2022
Varietal: Chardonnay
Appellation: Russian River Valley
Vineyard Designation: Balletto Vineyards
Sugar: 0
Acid: 6.37g / L
Bottling Date: August 2023
Residual Sugar: .61g / L
About Halleck Vineyard
Nestled within the esteemed American Viticultural Areas of Sonoma County, Halleck Vineyard stands as a hallmark of viticultural finesse and legacy, specializing in crafting illustrious Pinot Noirs, cool-climate white wines, and ethereal rosés. Our wines are meticulously crafted from revered – Sonoma Coast, Russian River Valley, and Sonoma Mountain AVAs, embodying the quintessence of these unique terroirs.
A family-owned winery, we at Halleck Vineyard are deeply committed to perpetuating a tradition of winemaking that resonates with connoisseurs and casual enthusiasts. Our wines have been judged Best of Class on seven occasions in top-tier wine judicatures, including the prestigious San Francisco Chronicle Wine Competition, Sunset Magazine International Wine Competition, and the California State Fair. Such accolades reflect not merely the finesse of our wines but our ongoing pursuit of excellence.
We make small production vintages available through allocation and served on the tables of Michelin-starred restaurants in San Francisco, Chicago, and New York. This ensures our wines find a place among those with a seasoned appreciation for exceptional experiences.
We warmly invite you to delve into the Halleck Vineyard experience at a wine tasting salon nestled at our serene Sebastopol Estate Winery. We open our doors to guests for an intimate exploration of our wines on Fridays, Saturdays, and Sundays by appointment only. Here, with sweeping Russian River Valley views amidst the whispers of the cool Pacific breeze, you will uncover the narrative of each bottle, intricately woven with the threads of tradition, passion, and our unyielding quest for perfection.
Let your journey of the senses commence at Halleck Vineyard, where every sip is a tribute to the legacy and majesty of Sonoma County.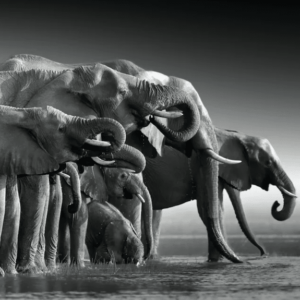 Join Sonoma vintner Jennifer Halleck on an unforgettable journey to Africa, where you will explore the wonders of this vibrant continent and share your passion for wine with fellow enthusiasts.…
Read More
Chardonnay is the most popular white wine varietal in the world – and it's also one of the most diverse. In fact, oaked and unoaked Chardonnay taste couldn't be more different….
Sonoma Wine Tasting in Sebastopol