Clone 828, Sonoma Coast Pinot Noir – Wine Story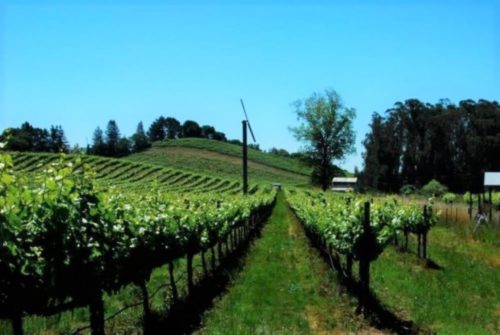 By 2006, Halleck Vineyard had emerged as one of the top wineries amongst a handful of boutiques in our neighborhood. To say we were a big fish in a little pond would be overstating. We were a small fish in a small pond, but showing some bright colors.
One of the big fish in our neighborhood was a gentleman named Brice Cutrer Jones. He founded Sonoma Cutrer, a poster child for success in the region. Sonoma Cutrer was known for Chardonnay. In 1999, he sold Sonoma Cutrer to Brown Forman, an American alcoholic beverage giant represented in 170 countries. He took the money, founded another winery in Sebastopol, Emeritus, and planted Pinot Noir vineyards in aging apple orchards.
Adventurous by nature, in 2000 Brice planted the very first Pinot Noir Dijon Clone 828, originating from Dijon, France. He had a small vineyard on the northern Sonoma Coast. In 2004 the movie Sideways was released and Pinot Noir became a craze. Having been judged the #1 Pinot in the US in 2002 put Halleck Vineyard on the Pinot map.
Brice's first crop of Clone 828 Pinot Noir was ready in 2006, prior to his winery, Emeritus. He selected a half dozen of the best winemakers in our neighborhood and offered the fruit at a bargain price. Of course, none of us knew if it was a bargain or not. No one had made wine from this vineyard before, nor this clone.
We were flattered to be included, though little could we afford this gamble. But we bit.
Our 2006 Clone 828 was one of the most dazzling wines to come from Halleck Vineyard. It sold out quickly and we anticipated getting it again. We were disappointed.
Brice bought cases from all the winemakers to whom he sold fruit and used the results to craft his own wines for Emeritus. Discouraging further, there was no Clone 828 to be had anywhere. It was just too new. Farmers are conservative, as a rule. They're not looking for the latest Dijon Clones to consume valuable real estate. They want grapes with a track record and a predictable market.
However, with the colossal impact of the movie, Sideways, people were planting Pinot Noir everywhere. Normally it would take a generation for a new Clone, sold in nurseries to wineries, to create a footprint in a region. There are about 20 clones of Pinot Noir being used for wine in the US. Demand for new clones is generally low. Due to the movie, however, Clone 828 flew out of the nurseries into the ground with all the other clones, cleaning out the nurseries for years running.
By 2013, a small vineyard right on Burnside Road had Clone 828 available for sale. We purchased that fruit right out-of-the-gate. Unfortunately, the craze for Pinot continued, and that vineyard was sold to a large Napa Valley winery just two years later. Scouring the area, we were able to locate yet another vineyard of Clone 828 nearby. We immediately drew up a contract and have secured that fruit for the future. It continues to make a stunning wine. We're the only American winery to make a single vineyard, single clone wine of this grape.
Our 2015 vintage earned a Double Gold. Then our 2016 vintage was judged #1 Pinot Noir in North America in the 2019 San Francisco Chronicle Wine competition.
The 2017 is equally outstanding!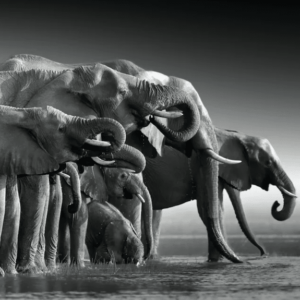 Join Sonoma vintner Jennifer Halleck on an unforgettable journey to Africa, where you will explore the wonders of this vibrant continent and share your passion for wine with fellow enthusiasts.…
Read More
If you're new to the world of red wine, or perhaps a white wine or rosé aficionado looking to branch into new (red) territory, you may have found yourself asking: "Is Pinot Noir sweet or dry wine?" …
Sonoma Wine Tasting in Sebastopol