Gewürztraminer vs Riesling: A Complete Comparison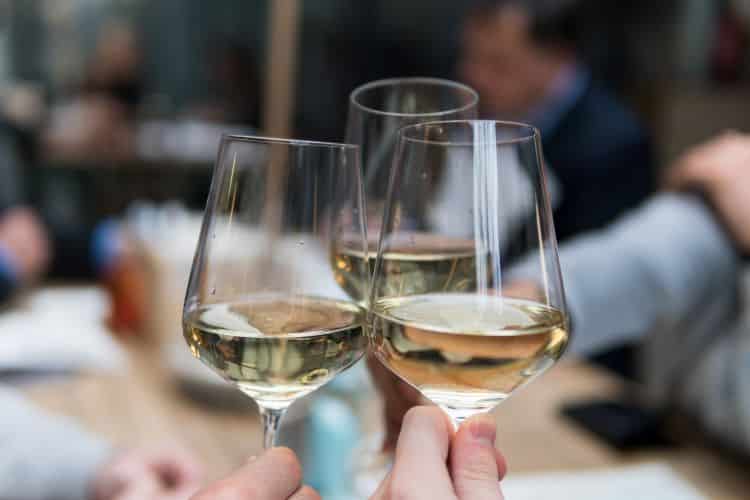 There is so much more to the world of white wine than a dry Chardonnay or a grassy Sauv Blanc. And many delectable white wines can turn even the most dedicated red wine drinkers away from the dark side. Especially those white wines that are complex, delightful, and pull their weight against heavy meat dishes, spicy curries, and sweet desserts.
In this example, we're talking about Gewürztraminer and Riesling.
Or rather, Gewürztraminer vs Riesling.
You've probably experienced Riesling for yourself – or at the very least heard of it – as it is much more wide-spread in both cultivation and marketing. Gewürztraminer wine, on the other hand, is a bit more elusive.
And, side-by-side, many people don't know how to tell the difference between the two.
So what is the difference between Gewürztraminer and Riesling, and how does one tell them apart?
One of the easiest ways to tell the difference in a comparison of Gewürztraminer vs Riesling is with your nose. Both white wines are incredibly aromatic, and each has its own distinctive scent that is immediately recognizable.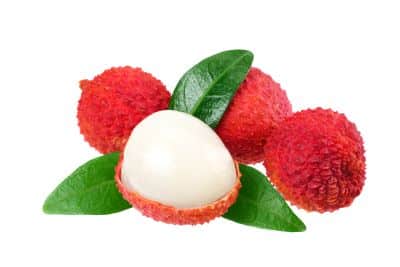 With Gewürztraminer wine, you will be greeted with an alluring aroma of exotic lychee and spices. A Riesling, on the other hand, will have sweet yet strong stone fruit aromas with a hint of jasmine – and sometimes even petrol!
That's not the only thing that sets these two varietals apart, though. In this comparison of Gewürztraminer vs Riesling, we will cover all the different aspects of each one, so you can choose the best glass of wine for your next dinner party or casual night in.
---
---
Gewürztraminer vs Riesling: what's the difference?
Riesling and Gewürztraminer wine are both aromatic white wines that share similar roots. But there are some marked differences between the two that make them altogether separate experiences – both with and without food.
Let's take a look at the distinct characteristics of each one: to learn where they came from, how they taste, and the best way to enjoy them.
Gewürztraminer vs Riesling: origin
As you may have guessed from its mouthful of a name, the first Gewürztraminer wine hails from Germany. But the Gewürztraminer grape is a mutation of the green-skinned Traminer grape from northern Italy.
"Gewurz" means "spiced" in German, and as such, the Gewürztraminer grape creates wine with aromas and flavors of pumpkin pie spices that its predecessor does not. An even more startling transformation, perhaps, is in color. While the Traminer grape is green, the Gewürztraminer grape is decidedly pink.
While Gewürztraminer wine was first made in Germany, that's not the region that gave it its rise to fame. Indeed, the Gewürztraminer grape did not fare well at all in Germany, as it is a fickle grape known for throwing tantrums at the slightest change in weather.
Instead, the Gewürztraminer grape found its home in Alsace, France, a region that had the perfect terroir for this picky pink wine grape. Interestingly, even though the region has not changed, it has spent time belonging to both Germany or France at one point in time.
---
---
Riesling wine also comes from Germany. The difference between Gewürztraminer vs Riesling is that Riesling thrived in Germany. Some of the best Riesling wine comes from the Rhine River region where it originated. It also has much older origins, dating back to at least 1435.
Riesling is a very distant relative of Gewürztraminer in that one of its parents is the Traminer. Riesling grapes are also a mix of Gouais Blanc, a French grape that is an ancestor of many popular white wines, including Chardonnay, Chenin Blanc, and Petit Verdot.
Gewürztraminer vs Riesling: vineyard regions
The growing regions of Gewürztraminer vs Riesling are very different in size and scope.
Riesling wine is grown all over the world, from France and Germany to Canada, South Africa, Chile, the United States, and Kazakhstan. It thrives in cold climates, which produce much sweeter varieties of white wine, but also does well in hot climates as well. It is Germany's most popular wine, and it is grown in one-fifth of Alsace vineyards. This makes it a much more well-known and wide-spread wine than Gewürztraminer.
Gewürztraminer, being the picky little wine variety it is, craves very specific circumstances. You will only find Gewürztraminer wineries in cool regions like Alsace France, Northern Italy, the Australian Alps, the Pacific Northwest, and Sonoma County, California.
Gewürztraminer vs Riesling: color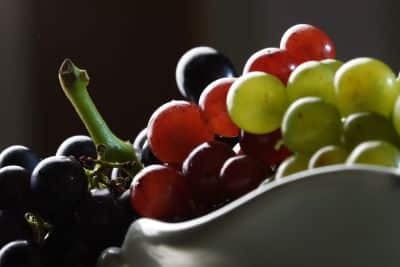 Another notable difference in Gewürztraminer vs Riesling is their appearance.
Riesling wine grapes have retained their parents' bright green color, and thus sometimes produce a wine with a greenish tint. In your glass, it can appear to be anything from off-white to deep yellow, with green undertones.
The pink Gewürztraminer grapes, on the other hand, produce a wine that is golden yellow or deep amber-gold in hue.
Gewürztraminer vs Riesling: mouthfeel
You'll be able to detect one major difference in Gewürztraminer vs Riesling just by swirling your glass.
Gewürztraminer wine has a much thicker viscosity. It has a round, luxurious mouthfeel – similar to drinking tea with honey. This silky texture makes it a very different experience altogether from a glass of Riesling, which is light and crisp.
There is a hint of effervescence to it as well and, sometimes, Riesling may even be perceived as bubbly. It has a more angular mouthfeel as opposed to a round one, a more drawn out finish, and is decidedly more acidic.
Gewürztraminer vs Riesling: aroma
Being highly aromatic wines, both Gewürztraminer and Riesling are both instantly recognizable by their smell.
Gewürztraminer wine has a luscious, tropical aroma. Think of sweet fruits like lychee and pineapple, as well as wafting waves of rose petals. You will also get whiffs of everything from ginger and allspice to smoke and incense.
Riesling wines are also floral, though instead of rose petals you will smell jasmine. The wine contains aromas of fruit such as Meyer lemon and lime, as well as ripe stone fruits like apricot, peach, or nectarine.
You may also detect hints of petrol or diesel in an aged Riesling wine. This is due to a chemical compound known as trimethyl dihydronaphthalene (or more simply, TDN). The existence of TDN is a noticeable difference in the contest of Gewürztraminer vs Riesling wine.
TDN forms as Riesling grapes ripen and age and is actually considered a good thing by many winemakers. As evidenced in Riesling, it can be quite enjoyable in small doses.
High sun exposure, high acid content, and lack of water can all increase the content of TDN in the final Riesling wine. Rest assured that this is quite safe to drink, and like other aromas in popular wines such as "tar," "cigar box," or "graphite," one might not think them appetizing at first whiff. But they certainly add to the experience and character of the wine, while pairing beautifully with smoky meals.
Gewürztraminer vs Riesling: tasting notes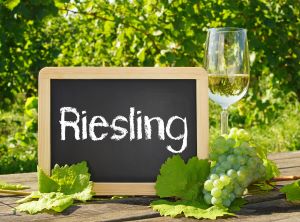 Both Riesling and Gewürztraminer wines have flavors that transform depending on the ripeness of the grape from which they were made.
If you get a bottle of wine from a less ripe Riesling or Gewürztraminer grape, you will get more bright, acidic notes. If one allows the grape to mature, you will get sweeter, fuller, tropical fruit flavors. While this is true of both wine varieties, the tasting notes are still quite different in Gewürztraminer vs Riesling wine.
Riesling is known for being more acidic – almost like lemonade. It has bright, fruit-forward flavors of lime zest, peach, and pear. A less ripe Riesling will taste more of lime or Meyer lemon and will transition through flavors of pineapple and then stone fruit as it ripens. Traditionally, Riesling is intended to be sweet – to balance out its acidity – although some modern varieties are drier.
Gewürztraminer can be either dry, but is often made sweeter. Dryness depends on the winemaker. Despite its sweet, tropical aroma, tasting heavily of lychee when ripe. A late harvest Gewürztraminer will taste more of pineapple and a less ripe one of tangy grapefruit.
Even very citrusy Gewürztraminer wine will not have the same acidity of a Riesling.
Gewürztraminer also has a taste of pepper and sweet spices, which makes it especially intriguing for pairing with food.
The intense aromas of both white wines and the intriguing layers of flavor in both are best enjoyed chilled.
Gewürztraminer vs Riesling: pairing ideas
Gewürztraminer and Riesling are similar enough to pair with many of the same foods – but there are certain dishes that each truly shines with. Both fragrant wines pair exceedingly well with a range of meals and are even stunning as apéritifs.
Spicy Asian and North African Cuisine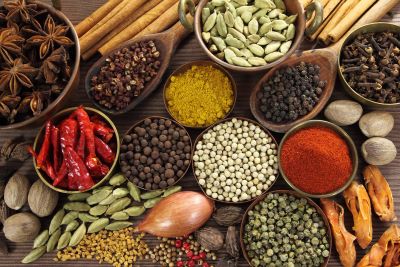 Strong Indian and Asian flavors are a perfect match for both Rieslings and Gewürztraminer wines. You can pair them with Thai crab curry, a spiced duck leg, any meals heavy in ginger, clove, cinnamon, turmeric, marjoram, or allspice.
The heavily spiced nature of Gewürztraminer makes it a better bet for curries and Moroccan tagines, as well as dishes where roasted meats are mixed with dried fruits. Cumin, rose water, coriander, and bay leaf are also perfect for Gewürztraminer pairings.
The sweet and brightly acidic Riesling can tame the spiciest dish, and help you appreciate all the layers of flavor behind the heat. Riesling also pairs better with soy sauce, teriyaki sauce, and rice vinegar, so it's a fantastic refreshing choice for Japanese cuisine.
Meat
Both Gewürztraminer and Riesling work wonderfully with a number of proteins from chicken and pork, to duck, shrimp, and crab.
If you're planning a turkey or lamb dish, grab the Gewürztraminer, particularly an off-dry or dry Gewürztraminer wine.
If the star of your meal is fish or oysters, then reach for the Riesling.
Cheese
Delicately flavored soft cow's milk cheese pairs best with both Riesling and Gewürztraminer wine. Try to steer clear of stinky cheeses for both of these wine pairings.
Vegetarian
Sweet, roasted vegetable dishes work exceedingly well with both white wines. Eggplant, bell pepper, carrot, squash, and red onion are solid bets. You can also pair your white Gewürztraminer wine or Riesling with coconut and coconut milk dishes.
Gewürztraminer is unique as a great wine pairing for artichokes. It is also best for fresh salads, especially those containing fruit.
Desserts
Finally, you'll be delighted to know that Rieslings and sweeter, late harvest Gewürztraminers go great with dessert.
Rieslings are better for simple, refreshing desserts with berries or cream, while Gewürztraminer wines go great with those desserts but are truly the perfect companion for nutty and spiced desserts like apple strudel, baklava, or pumpkin pie.
Choosing the right white wine for you
When it really comes down to it, choosing between Gewürztraminer and Riesling is really about preference.
You will find that you even love both!
If you like your wines sweeter or more acidic, you might opt for a Riesling. If you are looking for a richer, silkier, less acidic wine, try our Dry Gewürztraminer wine instead for a unique taste you may have never had before.
While there are many differences in the contest of Gewürztraminer vs Riesling, they are both versatile and accessible. Both white wines are a fabulous year-round option and can be enjoyed with anything from an outdoor summer barbeque to a holiday feast.
Armed with your new knowledge, you'll now be able to plan meals for both the varietals here – and maybe even introduce a few of your friends to a wine they've never tried!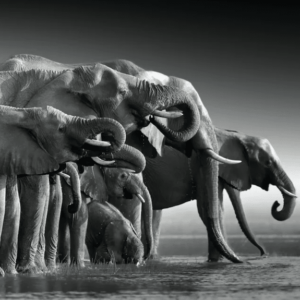 Join Sonoma vintner Jennifer Halleck on an unforgettable journey to Africa, where you will explore the wonders of this vibrant continent and share your passion for wine with fellow enthusiasts.…
Read More
Placido Domingo of hard to pronounce wine.
In this article, you'll learn to say the correct Gewürztraminer pronunciation so you can order it like a native….
Sonoma Wine Tasting in Sebastopol