Kendall Jackson Pinot Noir vs MacMurray vs Halleck Vineyard (Wine Review)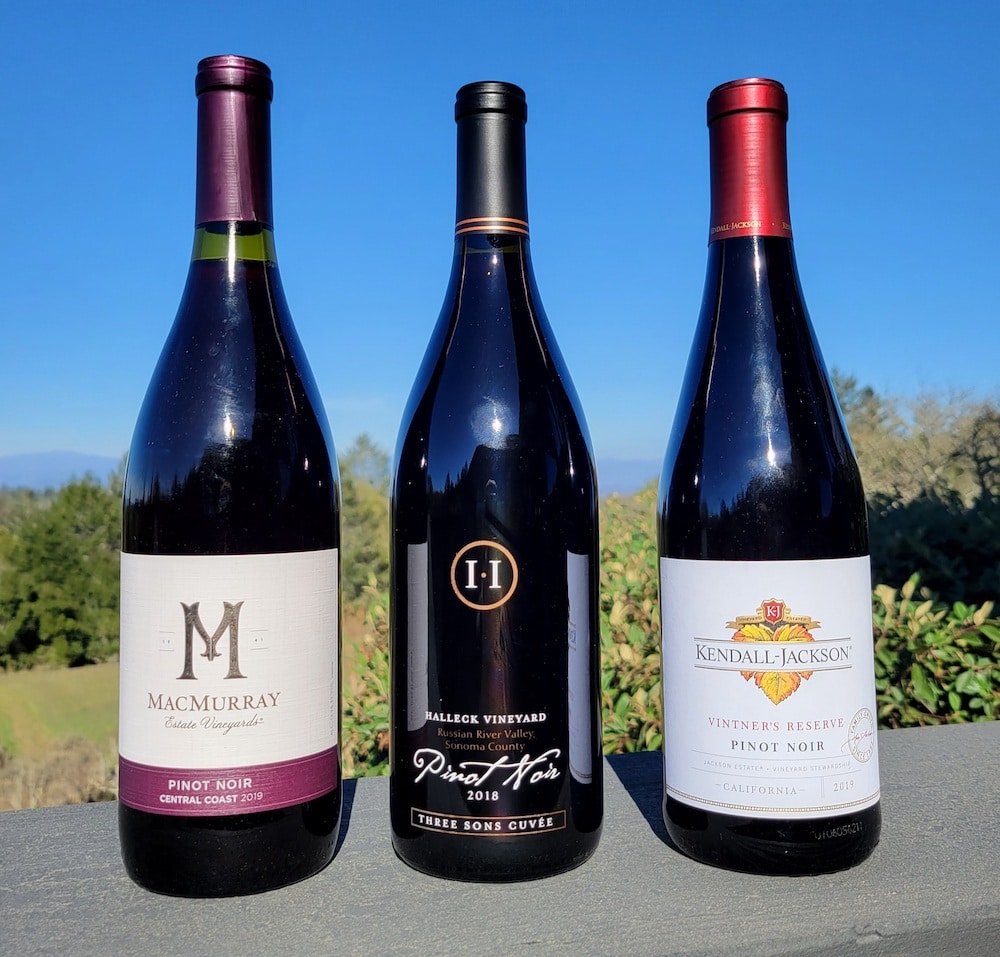 We're in Sonoma wine tasting and talking about Kendall Jackson Pinot Noir, MacMurray Estate, and Halleck Vineyard Russian River Valley Pinot Noir.

Read on to find out which of these New World Pinots are best for picnics, parties, porches, and anything by candlelight. 
Kendall Jackson Pinot Noir Wine Tasting Notes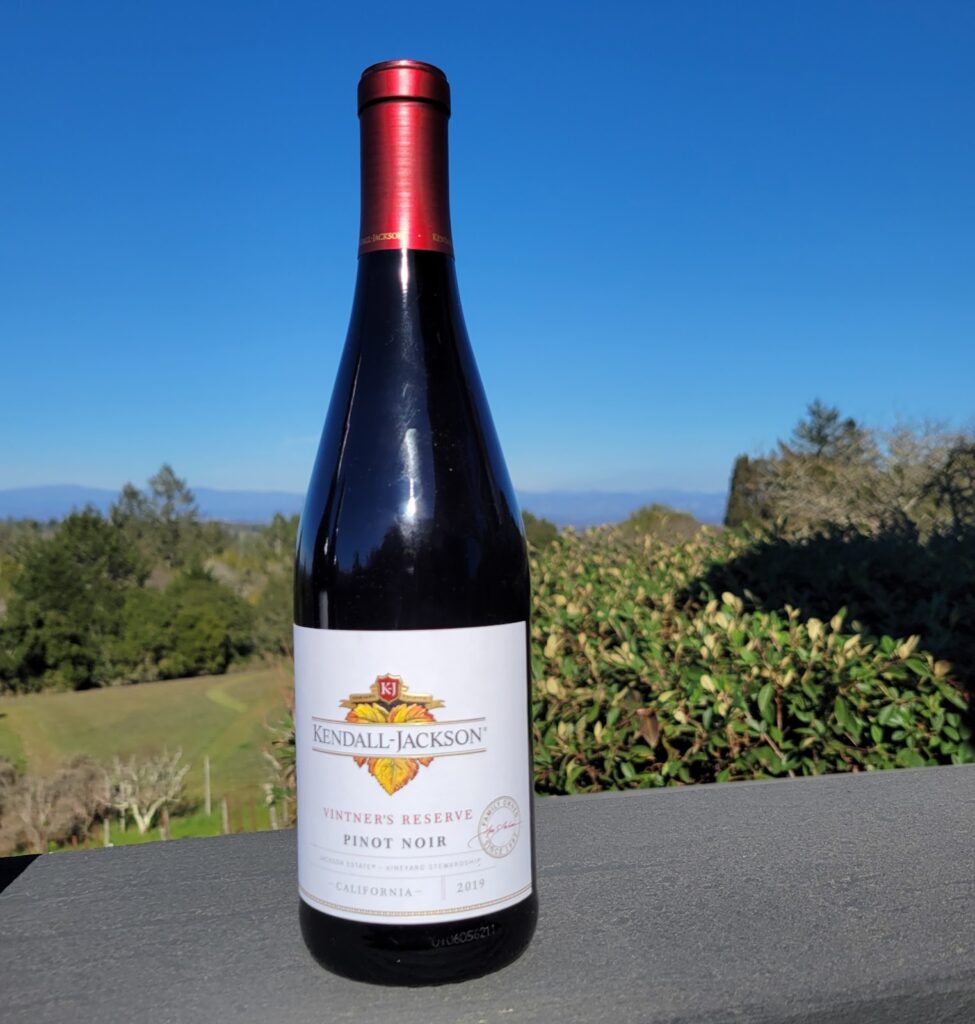 Because Kendall-Jackson is a major player on the world stage and a defining fixture of the California AVA with vineyards spread over more than 5000 yards along the Sonoma Coast, we actually didn't want to like this red wine. We typically cheer for the underdog instead. Nonetheless, the deep-but-clear garnet coloring is the hallmark of a brilliantly crafted Kendall Jackson Pinot Noir, which is the most famous of all their variants.

After the first glance, we were prepared to be captivated. Kendall Jackson didn't disappoint. Midsummer red raspberry and bright cherry fruit notes dance with sultry earthy notes infused with cola and mild spice accents in true Pinot fashion. We loved how this red wine's taste was true to the promise delivered in its nose. We felt transported to the middle of a field filled with ripe raspberries on a warm summer day. The whispers of vanilla in its subtly soft finish brought an elegantly grand finale to this vintner's reserve varietal.
Vintage: 2019
AVA: California, California
Alcohol: 14.5%
Retail Price: $14
Restaurant Price: Approximately $35
Pairings: Perfect with a quality burger or lamb dish
---
---
MacMurray Estate Wine Tasting Notes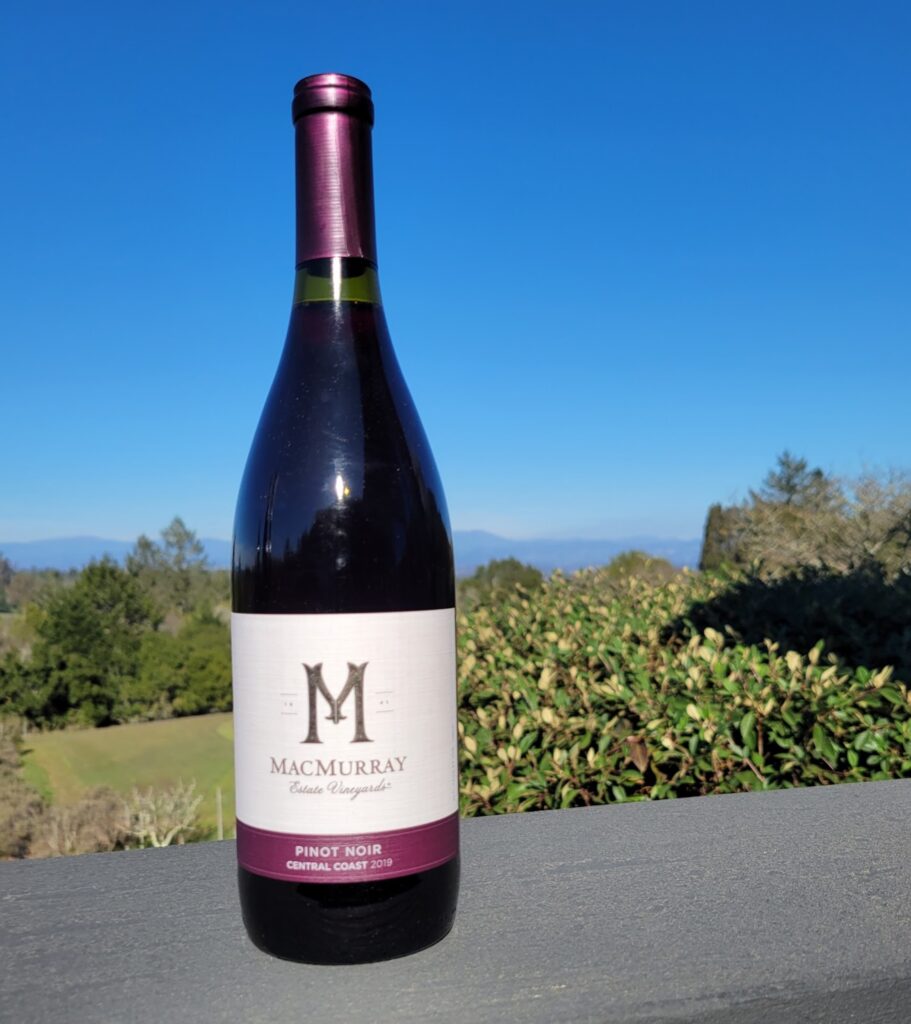 This opulent Pinot from Central Coast AVA offers a nearly translucent, dark jewel tone with just a hint of haze. Its fruity bouquet is laced with lavender fields, dark cherries, blackberries, and pomegranate, ending with the trademark hints of vanilla, signifying a traditionally crafted Pinot Noir that deviates sharply from the Kendall Jackson Pinot Noir's berry pie notes.

MacMurray is an excellent choice for those who like their red a little on the sweet side. We even detected notes of hard candy swimming under its surface along with a contrasting small dash of freshly cracked black pepper.

Overall, this fruity wine is an average, perfectly pleasant option that is well-suited as a picnic or cocktail wine. We also think it's great on its own as a pre-dinner wine. Or sip it on the porch on a hot afternoon with a bowl of fresh fruit.
Vintage: 2019
AVA: Central Coast, CA
Alcohol: 13.9%
Retail price: $26
Restaurant Price: $65
Pairing: Pair it with pork or casual al fresco fare
Halleck Vineyard Three Sons Wine Tasting Notes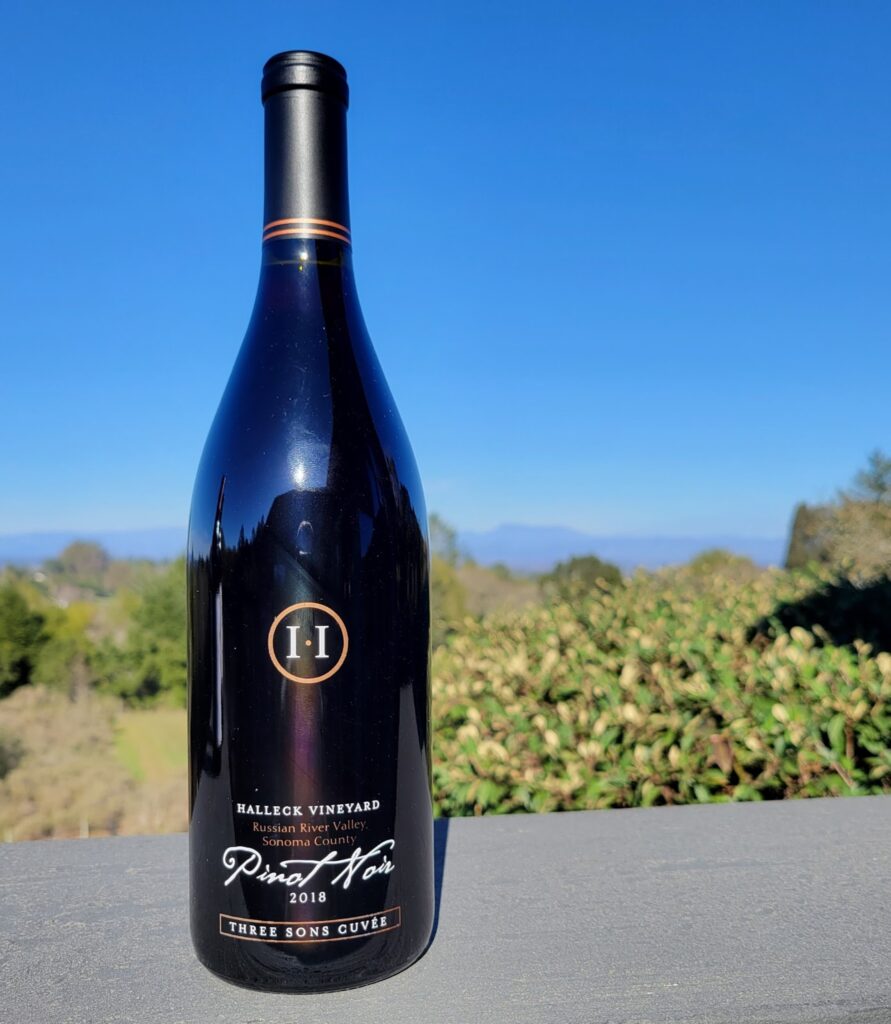 The most expensive of our three options, we consequently expected more from this varietal — and it delivered. The crystal clear clarity was the first clue that we were in for a classic Russian River Valley Pinot Noir experience. This wine also delivered that elusive spark of artistry rarely captured by large commercial wineries. 

The nose was bright with light red cherries mingling seamlessly with notes of earth and forest floor. There's also a gentle touch of warm cloves and cinnamon. We were particularly impressed with how this extremely well-balanced red delivered that extra pop of acidity that's essential for superb pairings.
Vintage: 2018
AVA: Russian River Valley, California
Retail Price: $55
Restaurant Price: Approximately $137
Pairing: Pair it with Filet Mignon prepared with Porcini mushrooms and served with tarragon butter
Wine Tasting Video
Pinot Wrap Up
Each of these wines has a place on the dinner table, in the picnic basket, or at a cocktail party. We recommend:
MacMurray Estate Pinot Noir 2019 under the sun
Halleck Vineyard Three Sons Pinot Noir 2018 by candlelight
Kendall-Jackson Vintner's Reserve Pinot Noir 2019 for dressing up a burger or a casual pasta night.
In closing, we feel like the Halleck Vineyard's Pinot Noir option brings boutique winery artistry to the table in a tangible way. There are a large number of lovely New World Pinot Noirs on today's market. But this is the one to uncork when the occasion calls for something out of the ordinary.

If you'd like to try it, we invite you to join us for an intimate Sonoma wine tasting in Sebastopol at our estate. Our shop our selection of some of the Best California Pinot Noir.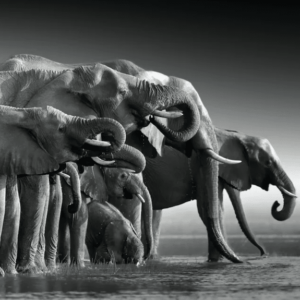 Join Sonoma vintner Jennifer Halleck on an unforgettable journey to Africa, where you will explore the wonders of this vibrant continent and share your passion for wine with fellow enthusiasts.…
Read More
Although they are based in west Santa Rosa, DeLoach has every right to call themselves a Russian River Valley winery. Sure, they also source fruit from the Sonoma Coast,…
Sonoma Wine Tasting in Sebastopol