Love is an enormous word, despite only four letters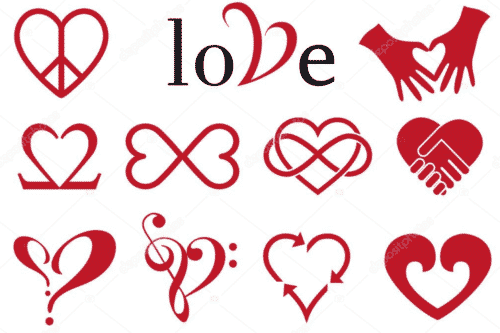 In February we turn our focus to Love. Exalted, extolled, and exploited, Love is an integral part of our lives, yet rarely explored. For example, saying, "I love you" for the first time is a huge threshold in any relationship; but we easily bandy the word about for preferences (I love popcorn), activities (I love to ski), bodily functions (I love a good sleep) in closing letters, or of Country.

Valentine's Day hails back to the Roman Empire and prior, relating to fertility, the mating season for birds, and ultimately St. Valentine. He was a martyr, killed for conducting the marriages of soldiers despite Claudius' decree that they remain single, better suited for battle.


Love deserves its due, so February 14 is of special significance around the world. It happens to be Jennifer's birthday. We remain in partnership because there were things we loved more than we didn't love each other: love of our children, of course, and this little winery, Halleck Vineyard. And through our work together these 18 years since we separated in marriage, we were able to redefine family, discovering a love that transcends our differences and any illusion of love we had as young adults.

Love represents connection rather than division, so timely in this period of polarization. In exploring our hearts, it's what we experience in compassion. We employ vineyard workers residing legally that we trust and rely upon who are being terrorized by fear. We love them. Not because they serve us, but because we serve each other. It breaks our hearts that their families and way of life are being threatened by the fear that fuels public sentiment. There is a mutuality about love that transcends "otherness", because, in truth, we all need each other. This has never been more true. Love is the opposite of fear.

Simpatico is a wonderful word borrowed from the Spanish and Italians. Of course we turn to these heartfelt cultures in exploring Love. Meaning to have shared qualities, or like-mindedness, simpatico conveys so much more. We are simpatico with all who contribute to bringing wine into your lives; beyond our vineyard workers, there's the cooper toasting his barrel in France, our silk-screen printer applying our logos to the bottles, the "cellar-rat" punching down grape skins, and Rick Davis, who oversees our winemaking, from start to finish. We've a shared mission that erupts in Love: love of team, of activity, of product, of each other. It's a passion that exudes from every glass.

So during this Valentine's Day season, when celebrating Love, please embrace the connection represented beyond our primary relationships: to our extended families, friends, colleagues, neighborhoods, cities, counties, states, Country and the world. Our Community.

Enjoy a bottle of wine in celebration. Wine has been called "the elixir of the Gods" for good reason. Sharing wine elevates a conversation, enhancing intimacy, which builds Community.

Wine and Love both have four letters.

Have a wonderful Valentine's Day!

Love,
Ross, Jennifer, and Stephanie