"Not Your Mother's" Dry White Zinfandel from the Russian River Valley – Wine Story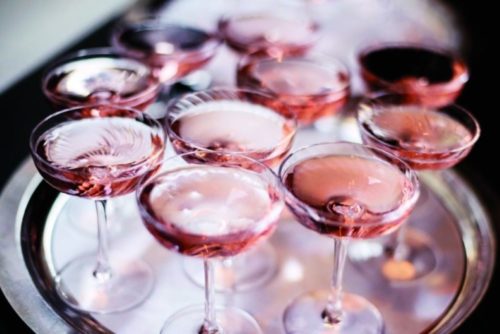 European semi-sweet wines were the rage in the 1970s. Blue Nun, a German Liebfroumilch, was a fave. Mateus Rosé from Portugal was the most popular wine in the world.
At the same time, a new entrant, White Zinfandel wine, joined the ranks of American wines made by Sutter Home.
---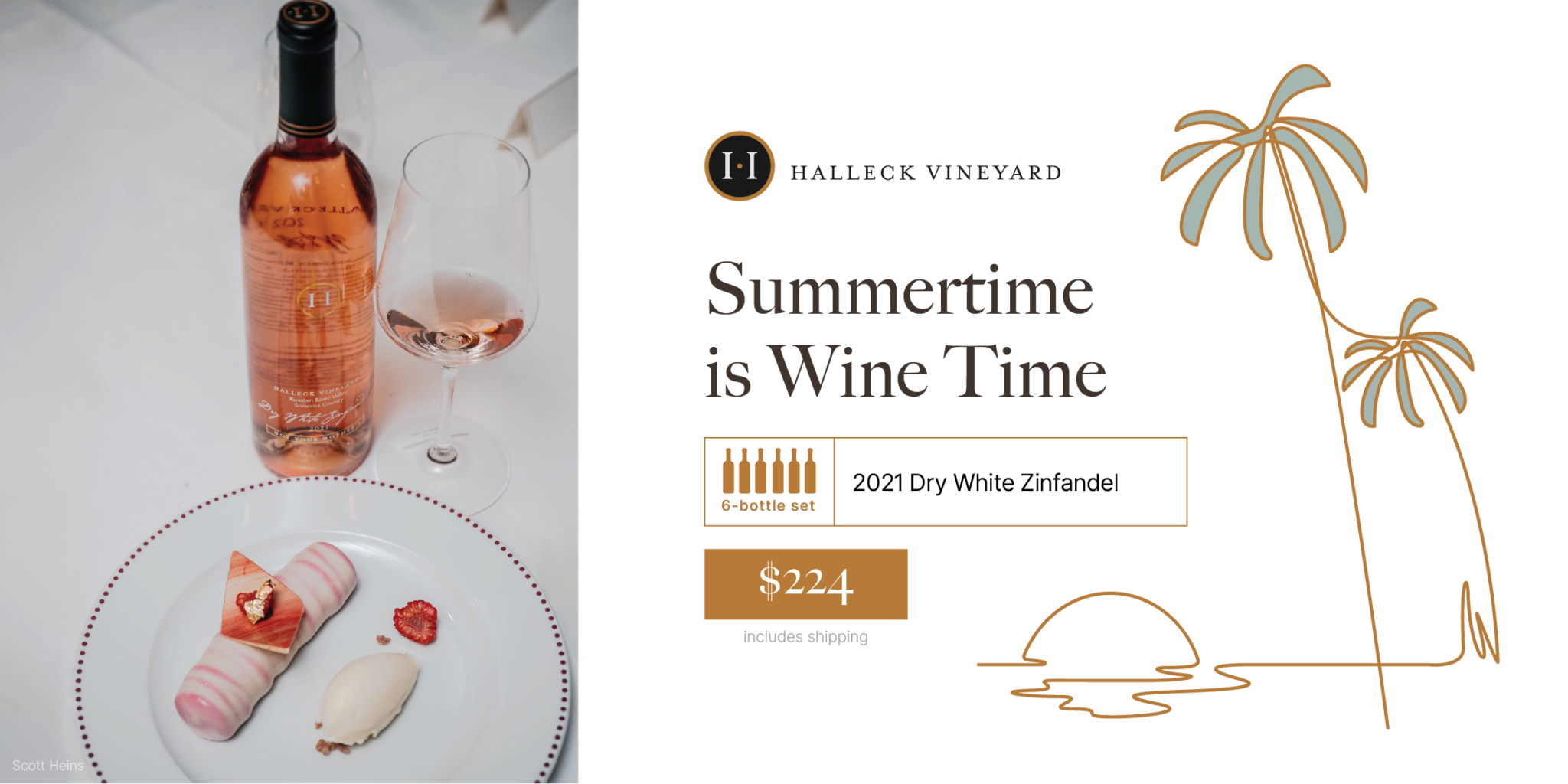 ---
Sutter Home employed a winemaking technique called "saignée," draining some of the free-run juice from Zinfandel to create a concentrated, robust Zinfandel. "Saignee" literally means "to bleed" in French. The run-off is considered the bleed and is a traditional method for making Rosé. The runoff Zinfandel juice was then fermented, but got stuck, creating a semi sweet rather than dry White Zin. It was a mistake. But the Sutter Home White Zinfandel swept the American palate like a tidal wave. Pink, semi-sweet, and inexpensive, it became THE "libation of choice."
Following Sutter Home, almost every winery launched its version of White Zin, establishing tiers by price and status. Never considered a fine wine, it however set the stage for America to become a wine drinking culture.
America discovered Chardonnay in the 80s and sales of White Zin plummeted. As did any status it had garnered. White Zin fell from grace.
With the recent rise in popularity of rosé, many asked for a Halleck Vineyard Rosé.
We purchased a selection of Rosés from our "neighborhood" to see what all the fuss was about. We didn't like a single one. In exploring further, we discovered all were made in the "Saignee" fashion.
---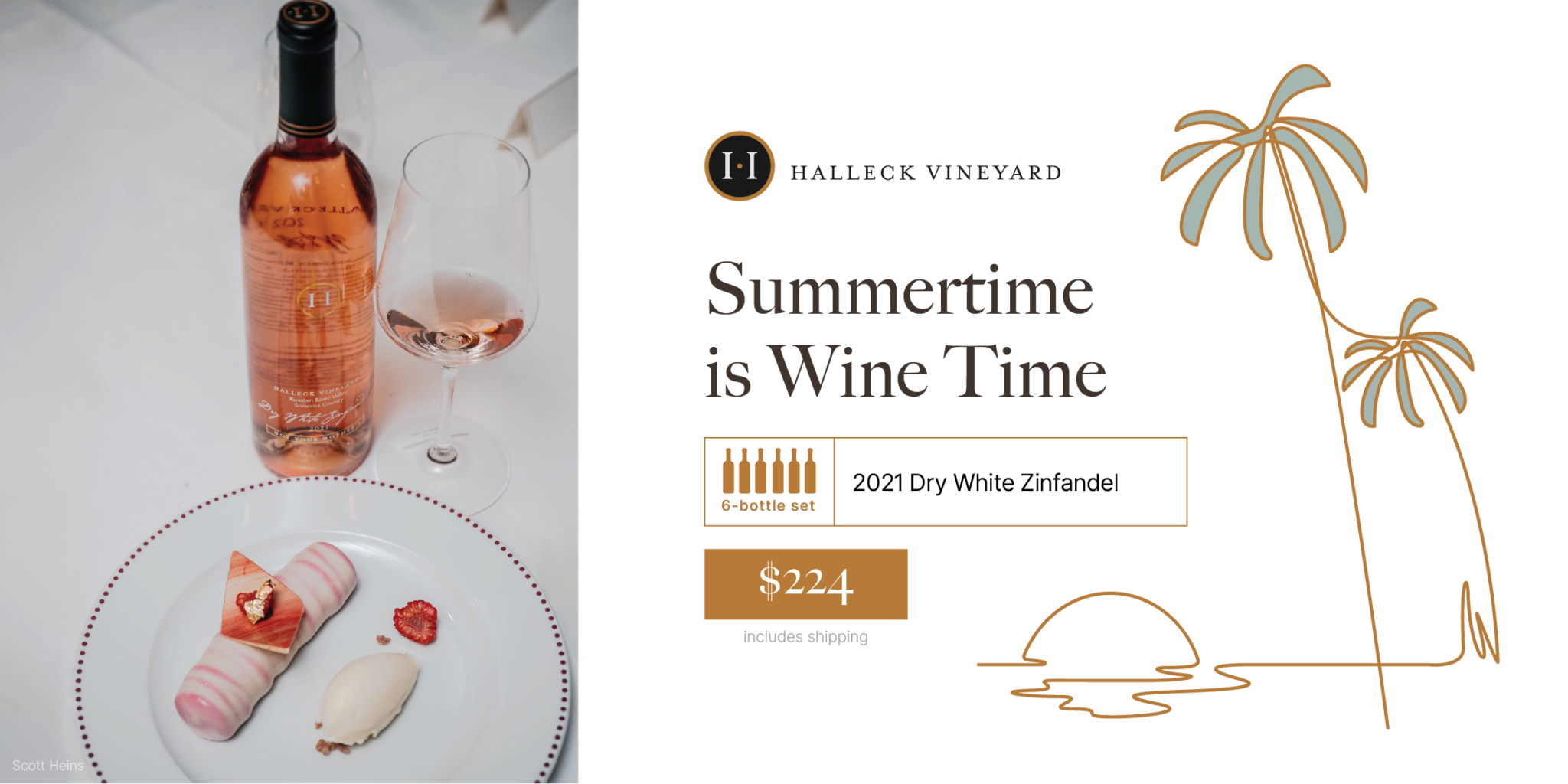 ---
There is the intention to make Rosé at the outset. There is no "bleeding." The grapes are pressed, the skin given a short time with the juice to impart it's distinctively pink hue, and then removed. They are also bone dry; the juice if fully fermented with no residual sugar.
Our fans are our friends, so we thought, "Why not reinvent a classic?" We have a small audience who trusts us. Let's redefine White Zin. It seemed adventurous, a hallmark for Halleck Vineyard.
So now the rest is history.
"Not Your Mother's" Dry White Zinfandel is both elegant and casual. There's no cloying sweetness one expects from White Zin. It's fully fermented from Zinfandel, not bled or altered. The skins are left for just a short time, resulting in a gorgeous pink hue. The expressive nose is full of floral notes and delicate fruit. Bright crisp acids blend with minerality on the mid-palate offering notes of subtle cherry, hints of apricot, rose petals, and other floral tones.
The refreshing finish lingers and cleanses. This is a wine you can enjoy with a meal, but and is also spectacular on its own sipping poolside or by anyone's side.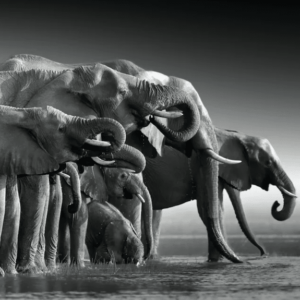 Join Sonoma vintner Jennifer Halleck on an unforgettable journey to Africa, where you will explore the wonders of this vibrant continent and share your passion for wine with fellow enthusiasts.…
Read More
Is Rose wine sweet? The truth is, that depends. Rosé wine can be sweet or dry depending on the production method used. With the wide variation of styles and methods,…
Sonoma Wine Tasting in Sebastopol