Pinot Noir vs Cabernet Sauvignon vs Merlot: Finding the Right Red Wine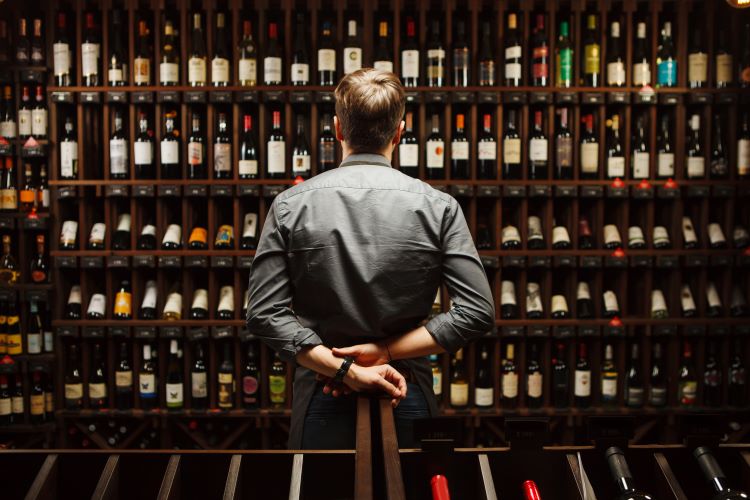 If you've found yourself standing in front of a row of red wines, wondering what the difference is between Pinot Noir vs Cabernet Sauvignon vs Merlot, you aren't alone. They are three of the most popular red wines on the market, and they do have distinct differences.
And we're here to tell you how to identify them as you begin dipping your toes into the depths of these ruby beauties.
To demonstrate the difference between Merlot vs Pinot Noir vs Cabernet Sauvignon, we will start our journey on the hilly vineyards of their birth – and linger to examine the taste, aroma, color, and character that make each of these red wine varietals so special.
By the end of this comparison of Pinot Noir vs Cabernet vs Merlot, you'll be able to find the best bottles of red wine to delight and dazzle your dinner guests – with some key wine facts as well.
What is the difference between Pinot Noir vs Cabernet Sauvignon vs Merlot?
To understand the variations between Pinot Noir vs Cabernet Sauvignon vs Merlot it is helpful to begin with a brief introduction to each.
And we'll start with the grapes.
Pinot Noir and Cabernet Sauvignon are two of the world's most popular grapes – but they couldn't be more different.
So, What is Pinot Noir? This light to medium-bodied red wine is known for its silky tannins, bright fruit flavors, and elegant finesse.
---
Award-Winning Sonoma Pinot Noirs
---
If you compare Pinot Noir vs Cabernet Sauvignon, you'll discover a Cabernet is usually a much bolder and more tannic red. It is characterized by aromas of black currant, robust flavor, and a complex structure.
A Merlot, on the other hand, is the subtle sister of the two – a softer, smoother red, equally loved by beginner wine drinkers and vino-veterans.
But where do these popular wines come from? Let's trace the unique lineage of Merlot vs Pinot Noir vs Cabernet Sauvignon.
Origin
At first glance, the origins of Pinot Noir vs Cabernet Sauvignon vs Merlot might seem similar, all coming from France.
But sophisticated Pinot Noir hails from a different region than bold Cabernet Sauvignon and demure Merlot. And, the history of Pinot Noir vs Cabernet Sauvignon couldn't be more disparate.
Pinot Noir grapes are one of the oldest wine grapes on record. They were first cultivated by monks in France's Burgundy region in 1000 A.D. These monks meticulously documented their winemaking methods, and graced us with detailed accounts on terroir, harvests, and honestly, the entire history of the Pinot Noir grapes.
Conversely, despite its popularity, the origin of Cabernet Sauvignon was a complete mystery to vintners until 1996, making it the youngest of the bunch!
---
Cool Climate Sonoma Pinot Noirs
---
That's when a group of wine researchers from the University of California, Davis discovered the birth of Cabernet Sauvignon had been a beautiful Bordeaux accident – an unplanned crossing of Cabernet Franc and Sauvignon Blanc grapes varieties.
Middle sister Merlot was also born in Bordeaux; but in 1784 a local official labeled wine made from Merlot grapes as "Merlau," for the blackbird (a merlau) that liked to sit on the vines and eat the tasty grapes.
So, while the three red wine grapes may look similar at first glance, they have distinct birth dates, origins, and growing preferences. Let's dive in further to see how Merlot vs Pinot Noir vs Cabernet Sauvignon grapes differ in their preferred terroir.
Grapes
The name "Pinot Noir" is derived from the French words for "pine" and "black". "Pinot" refers to the tight, pinecone-shaped clusters of the Pinot Noir grapes and "Noir" refers to their color.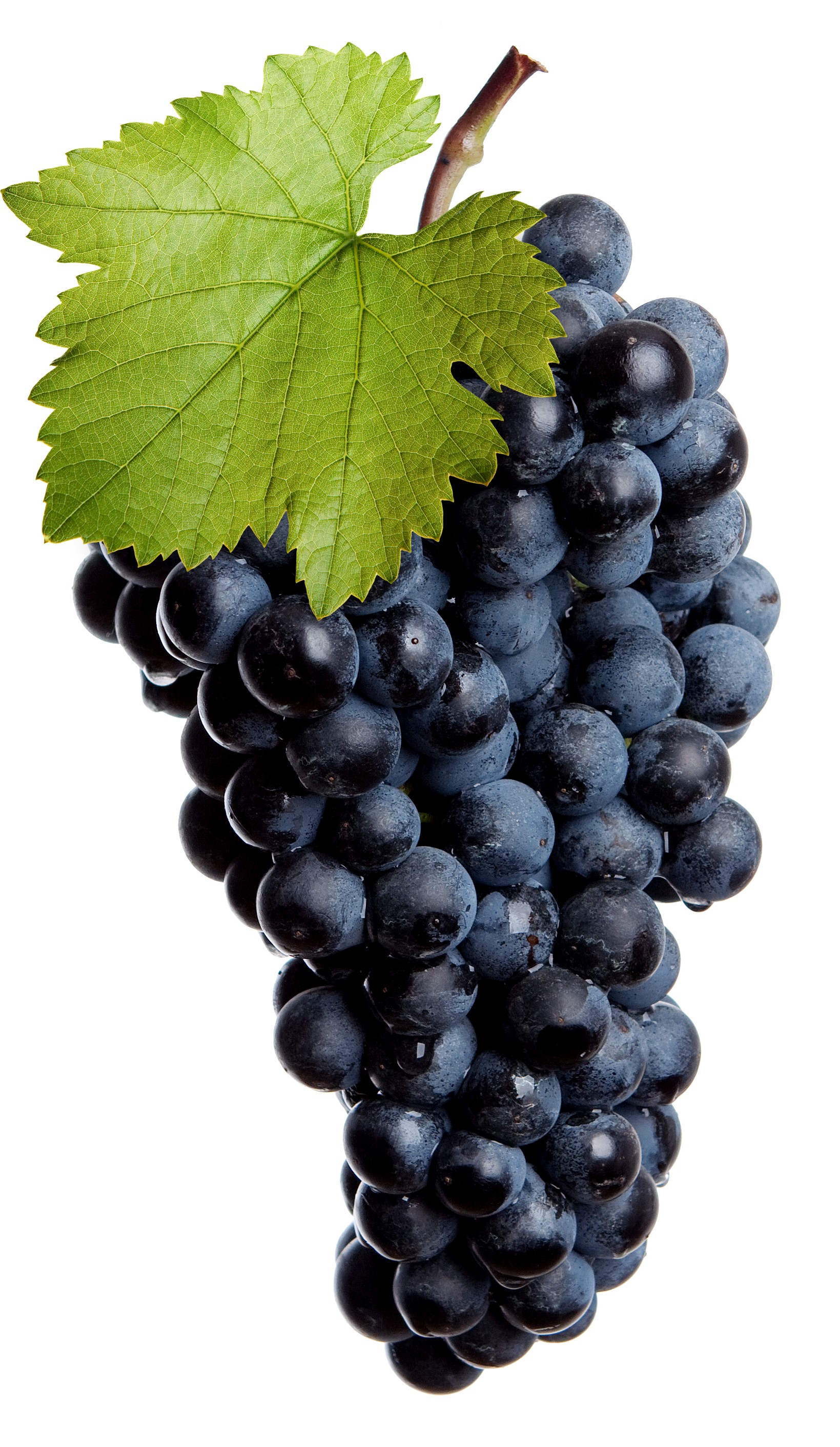 Pinot Noir is notoriously difficult to grow. The dark, delicate grapes are the most particular grapes of the wine world. They need a climate that is not too hot, not too cold, but just right.
Areas that are absolute perfection for Pinot Noir grapes include our very own Russian River Valley in California, the Willamette Valley in Oregon, Burgundy, France, and some regions of Chile, Australia, and New Zealand.
Cabernet Sauvignon grapes, on the other hand, are robust.
These thick-skinned, adaptable grapes can thrive in a variety of regions and conditions – which is one of the many reasons Cabernet Sauvignon grapes are so popular to grow.
Mellow Merlot finds herself settled between Pinot Noir and Cabernet Sauvignon once again.
Loosely clustered, dark blue Merlot grapes are quite easy to grow, especially in clay and limestone-heavy soils. But, Merlot grapes have a thinner skin than Cab Sauv grapes. If the climate is too cold they can develop diseases, similar to Pinot Noir grapes.
But what characteristics do these distinct grapes impart in their wines? Let's explore the appearance, aroma, and taste of Merlot vs Pinot Noir vs Cabernet Sauvignon.
Appearance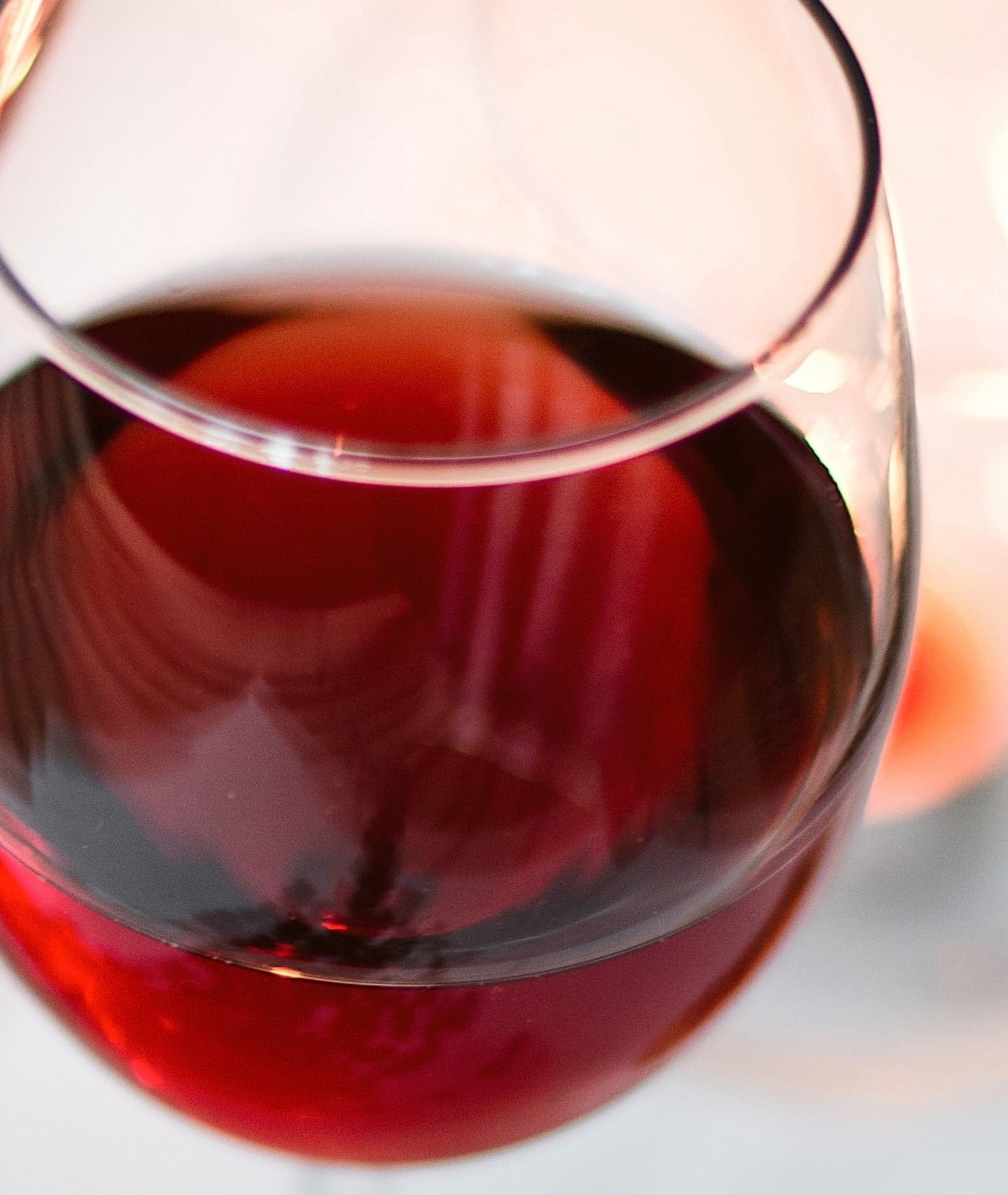 Pinot Noir is the lightest in color – like a transparent, glistening garnet. Cabernet is the darkest, with colors ranging from bright ruby to deep purple. Merlot plays the middle sister here too, with a color slightly lighter than a Cab.
Tilt your glass and note the color and consistency.
If you look at the rim of a Pinot Noir vs Cabernet Sauvignon, the rim of a Pinot will be soft and watery. The rim of Cabernet will be purple or brick red in color. In a young Merlot, the rim will have a unique orange hue.
Aroma
The beautiful perfume of red wine may also reveal what is in your glass – even before taking a sip.
The aromas of a Pinot Noir vs Cabernet Sauvignon are that distinct.
In a Pinot, you'll likely note hints of strawberries, red cherries, and lush raspberries, with possible undertones of earth and spice.
For the Cabernet Sauvignon, think black fruits instead of red: black currants and cherries and deep, dark plums. Chocolate, pepper, or even eucalyptus might also be detected in your glass.
Merlot is the fruitiest of the three red wines, but the aromas are a blend of both the red and black fruits found in Pinot Noir and Cabernet. You may catch a whiff of pomegranate, plum, raspberry, or black cherry, and even some herbaceous notes of bell pepper or green olive.
Tasting notes
The biggest distinction between Merlot vs Pinot Noir vs Cabernet Sauvignon is the taste.
Merlot is a great introductory wine because of its mellow and fruity flavor. With more subtle tannins and lower acidity Merlot is easy to enjoy. You may taste blueberry, raspberry, black cherry, and mocha.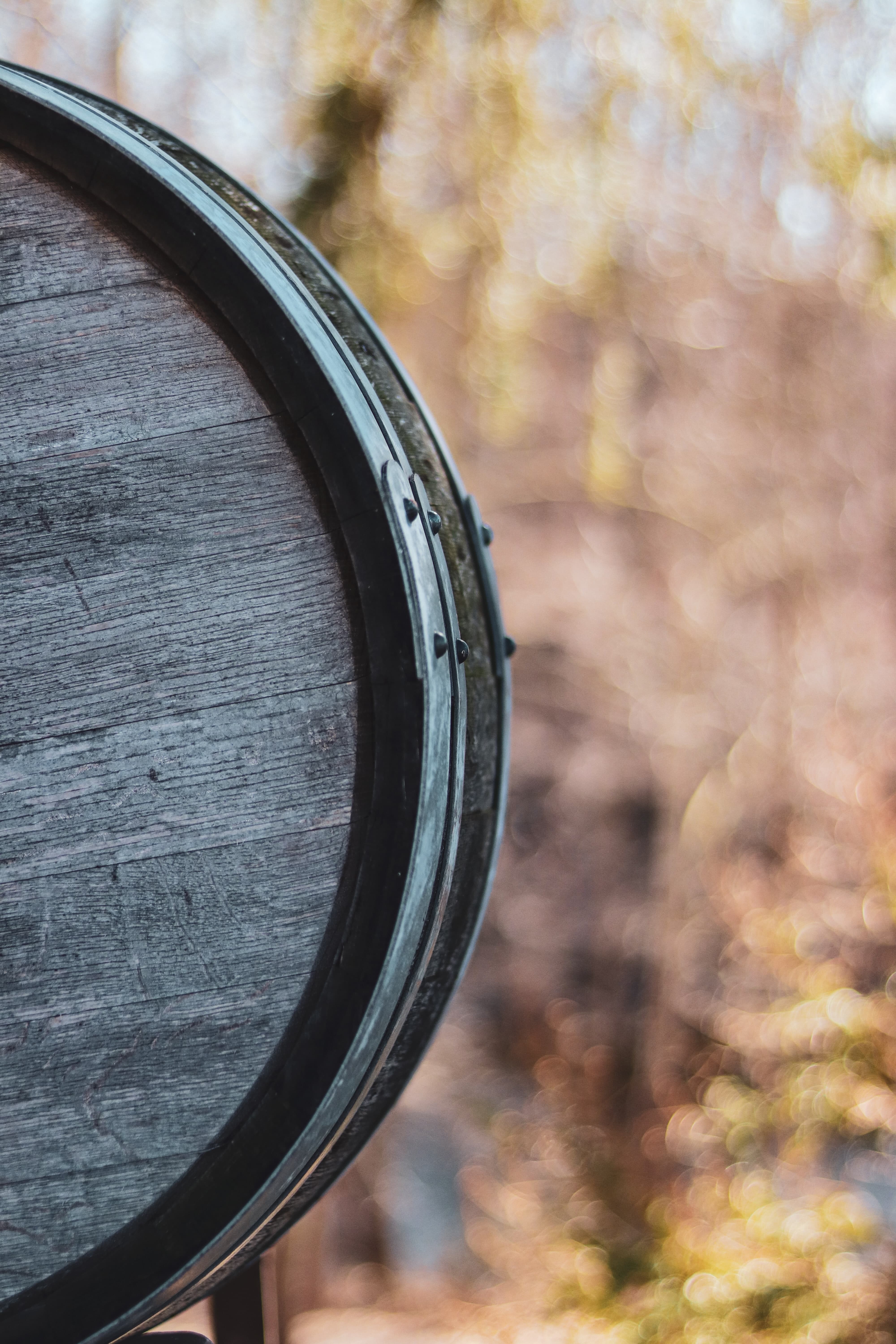 The flavor of Pinot Noir is stronger than Merlot but less powerful than a Cabernet.
Pinot Noir is like liquid silk. It has a lush, velvety texture and alluring berry notes with a hint of mushrooms and tea leaves. You'll notice a medium to high acidity, smooth tannins, and a long, lingering finish.
Cabernet Sauvignon is anything but subtle. It is particularly tannic and has unique flavors of cassis and tobacco. Cabernet also has an affinity for oak. Oak barreling brings out other tasting notes in the wine from vanilla and licorice to leather.
Sweetness
Because Pinot Noir has lush berry flavors and silky tannins, many people ask us: "Is Pinot Noir sweet or dry?" Although there may be discrepancies in the sweetness levels of Pinot Noir vs Cabernet Sauvignon vs Merlot, rest assured, all three wines are generally considered dry wines.
At first glance, when comparing Pinot Noir vs Cabernet Sauvignon, the latter might seem drier – but that's because Cab Sauv grapes are particularly tannic.
Merlot might seem the sweetest of the three since it lacks the strong tannins of Cab Sauv and the earthiness of Pinot, but it still has very little residual sugar.
Cost
The best Pinot Noir wine conjures images of prestige and refinement. Because of its scarcity, you pay a little extra for a taste of its opulence. The cost of Merlot and Cabernet Sauvignon are slightly more approachable.
Now that you know all about these wines on their own, let's take a look at the best foods to pair with Pinot Noir vs Cabernet Sauvignon vs Merlot.
The best red wine food pairings
No wine comparison post would be complete without food pairings! We've got you covered with our top tips on how to match your meals to each of the tasty red wines we've discussed here.
If you are feeling fancy – reach for the Pinot Noir. Sophisticated Pinot is perfect with lamb, poultry, pork loin, grilled salmon, and mushrooms. You can pair your Pinot with most cuisines, as the wine plays incredibly well with a majority of flavors.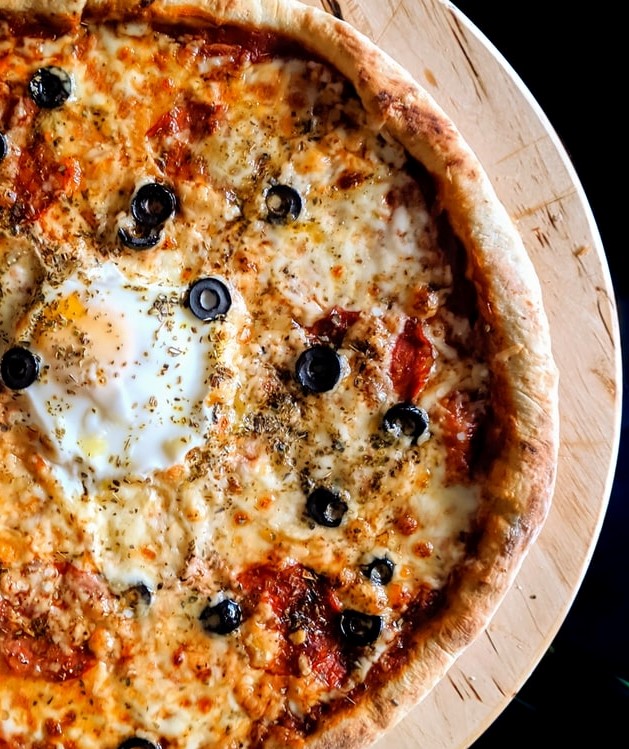 Sushi night? Grab the Pinot Noir.
Pizza party? You guessed it – Pinot!
Likewise, Merlot can be enjoyed with almost any kind of food but is best with beef and lamb. It is better to avoid extra-strong flavors such as spicy foods or funky blue cheese when drinking Merlot, as they could overwhelm its flavors.
As Cabernet Sauvignon is bold in body and flavor, it's the perfect partner for fat and protein. Grab a bottle of Cabernet for hamburgers, hearty rib-eye, juicy steak, and other red meat dishes.
Finding the right red wine for you
Everyone's palate is different, so you might prefer different wine than your mother or best friend. But it's important to know why you prefer certain types of bottles of wine.
That way, you can make expert wine purchasing decisions in the future!
When you find a flavor, texture, or varietal you love, you can explore different regions of the world that specialize in that varietal to expand your knowledge and deepen your appreciation.
Do you want a bold, Bordeaux red?
Grab a bottle of Cabernet Sauvignon. Perhaps try a Cab from Australia to taste some unique eucalyptus notes.
Prefer something with more complexity and nuance?
Try a Russian River Valley Pinot Noir – where the best Pinot Noir wine in the US is made.
Want something approachable?
Buy a bottle of Merlot, or even a Pinot Noir – Merlot blend!
If you're shopping in the store, scan the labels for fruit flavors and other tasting notes you might enjoy. Or, if it's one of the many wine labels that don't include a detailed description, try searching the Cabernet or Pinot Noir tasting notes for that specific bottle online.
When it comes to red wine, your options are endless, but we've offered you some parameters to narrow down favorites and understand the differences between Pinot Noir vs Cabernet Sauvignon vs Merlot.
With this comparison and our red wine food pairing tips, you can track down some delicious red wines, introduce your friends to your new-found expertise during an upcoming dinner, or be an expert gifter, knowing exactly why you selected the bottle you did.
And, if you're looking for a particularly sophisticated and seductive wine to sip with dinner, try The Farm Pinot Noir from Halleck Vineyard. It features rich earthy tones, deep cherry flavors, and a gorgeous aroma of rose petals, black tea, and thyme. Not to mention the fact that it was judged #1 Pinot Noir in North America.
It's a multiple-award winning Halleck Vineyard favorite, and a glass of red wine that's sure to please any crowd.
Pinot Noir from Sonoma County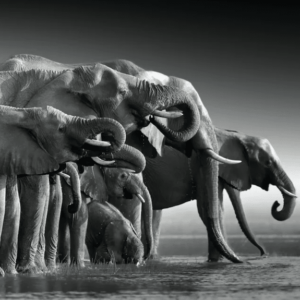 Join Sonoma vintner Jennifer Halleck on an unforgettable journey to Africa, where you will explore the wonders of this vibrant continent and share your passion for wine with fellow enthusiasts.…
Read More
If you're new to the world of red wine, or perhaps a white wine or rosé aficionado looking to branch into new (red) territory, you may have found yourself asking: "Is Pinot Noir sweet or dry wine?" …
Sonoma Wine Tasting in Sebastopol