Not Your Mother's Wine: 3 Reasons You'll Love Dry Rosé Wine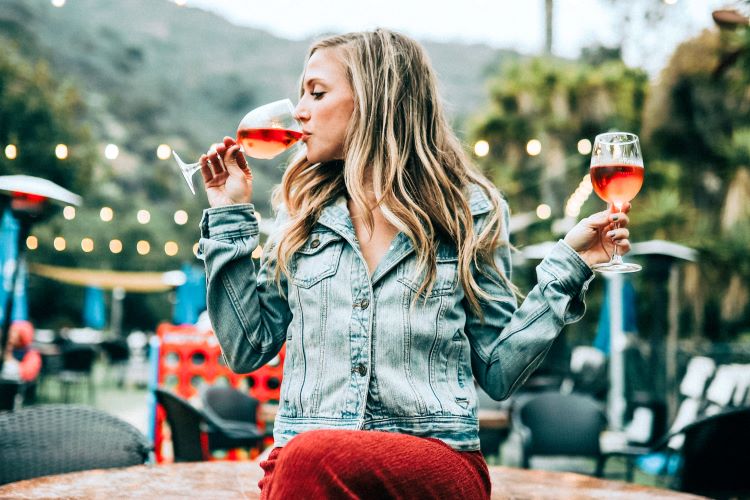 Wine shops used to be divided neatly into a red wine section and a white wine section. It used to be that rosé wine was a niche, mostly sweet category reserved for ladies who might have grown tired of domestic Chardonnay. 
Oh, how the tables have turned!
Now, it seems like every celebrity and pop culture icon is releasing a trendy rosé, and every liquor store, wine shop, and even grocery store features a shelf full of pink wine.
---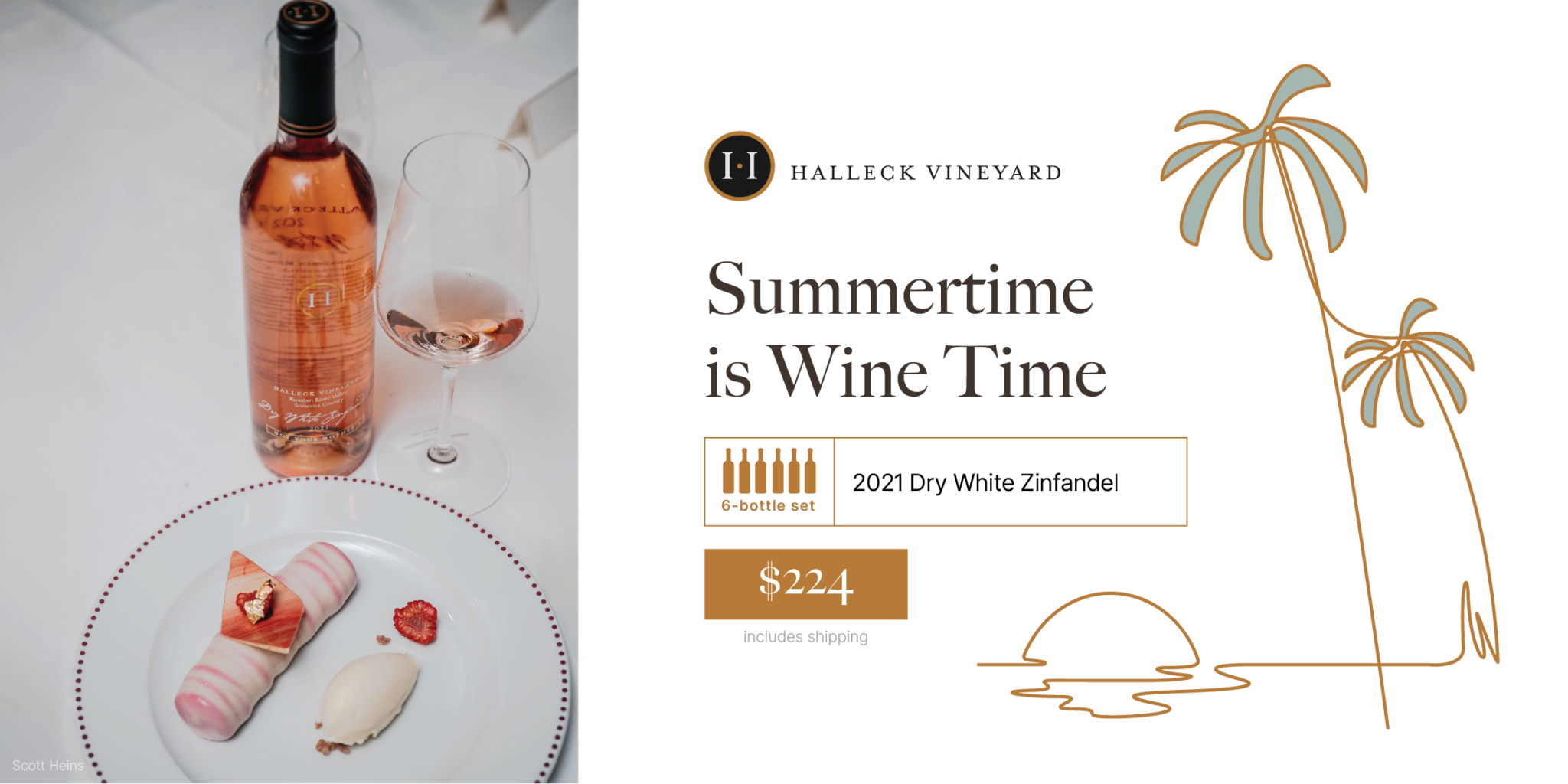 ---
What's the difference between White Zinfandel and Rosé anyway?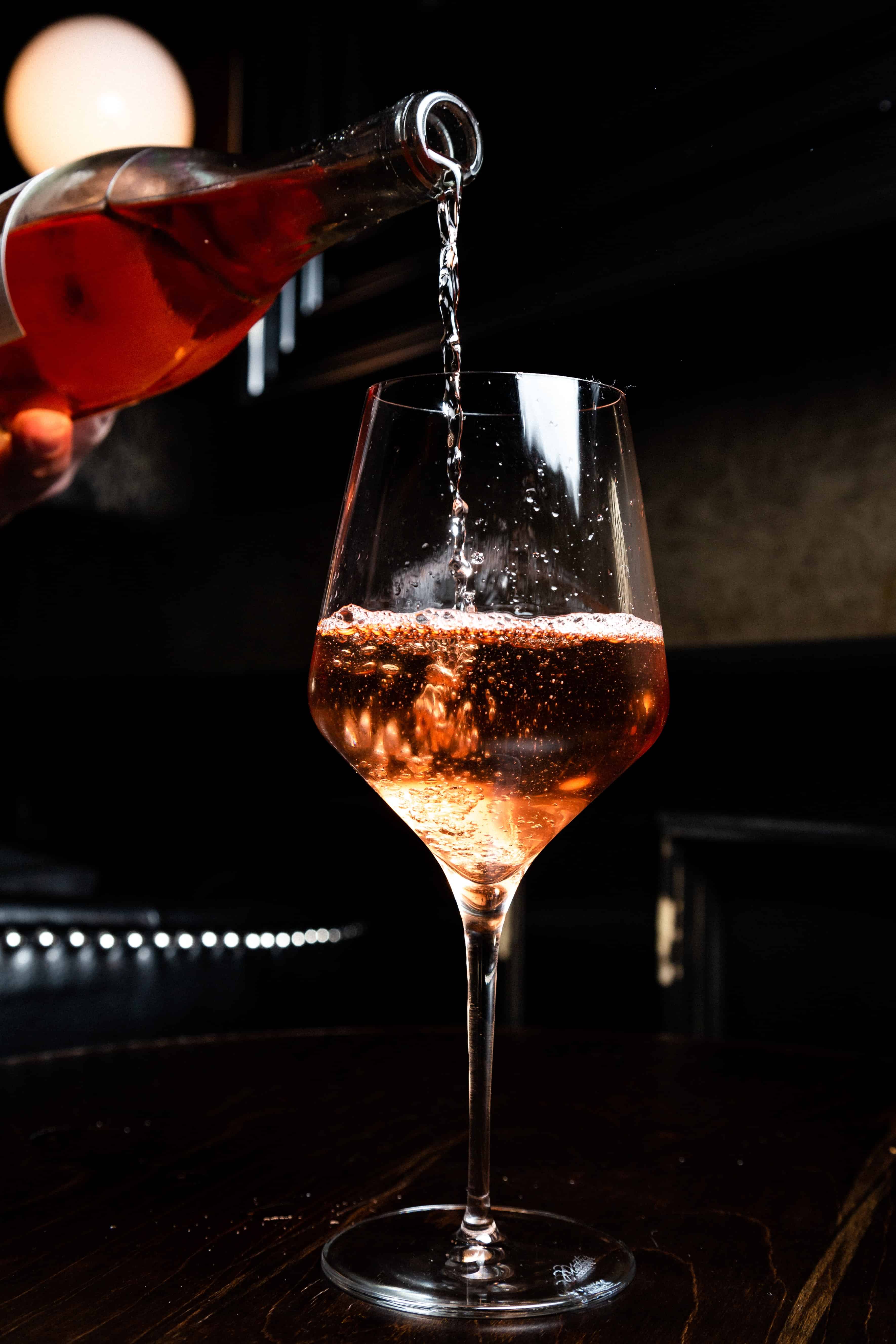 People who are already in the know on dry rosé wine can sometimes be heard saying that they love rosé, but not White Zinfandel rosé. 
For the rest of us, the dichotomy between White Zinfandel vs rosé can be confusing.
After all, White Zinfandel is a rosé.
Rosé is the overarching term for all pink wine. It covers all styles of rosé, from still to bubbly and from sweet to dry. There are even niche styles of wines fortified with spirits that are considered to be rosés, such as rosé ports and rosé vermouths.
These wines can be anywhere from lusciously sweet to bone dry — depending on the winemaker's desired style — and can be made from any grape.
Perhaps the most common misconception (after the myth that all rosés are sweet) is in the production process of rosé wine.
The most common and standard method of rosé wine production isn't actually mixing red wine and white wine together.
The red pigment in this pink wine primarily comes from the skin of the pressed red grapes.
Right at the initial press, wine grape juice runs clear, which means it's actually possible to make white wine from red grapes. So, while red wines are allowed to sit and soak in the color (and flavor) from the skins, rosé wines are removed from skin contact after a short period of time, resulting in a lighter color.
The longer the skins of the crushed grapes are allowed to stay in the juice, the darker the resulting wine is.
It actually wasn't that long ago that White Zinfandel was the most popular sub-category of rosé wine. It was created when Bob Trinchero of (at the time) Sutter Home was trying to make a Red Zinfandel, normally a bold, spicy red wine made in a dry style.
He had what's technically called a Stuck Fermentation when the yeast in the fermenting tank simply stops working.
This resulted in a sweet, fruity wine. And instead of throwing out the juice or selling it off in bulk, he decided to bottle it, sell it, and call it "White Zinfandel."
White Zinfandel became one of the most popular wines in the United States, and a runaway commercial success for Sutter Home. In a time when dry Provence-style rosé wine hadn't become popular in the United States yet, White Zinfandel became synonymous with rosé wine to Americans.
1. Endless variety: There's a whole world of dry rosé wine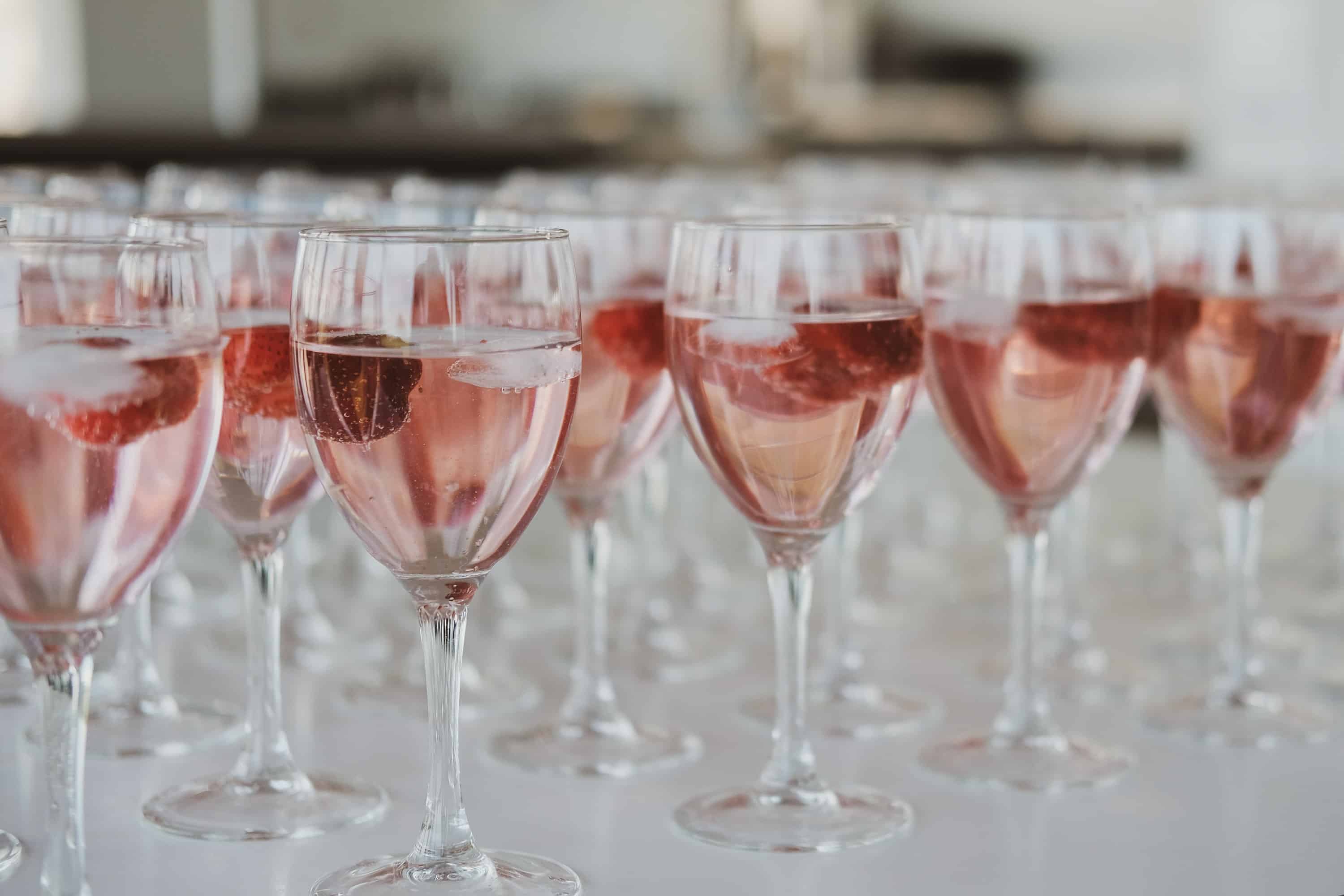 The term "White Zinfandel" or White Zin might suggest to some a specific style of wine, the one created by Sutter Home in 1948 by Bob Trinchero.
But that isn't so.
It's not 1948 anymore, and an ocean of pink juice ranging from sugary sweet to surprisingly-dry now greets shoppers at most stores that sell wine.
Dry rosé wine has finally claimed its rightful place in the wine world, as an easy, go-to sipping wine that pairs with almost any food and any social occasion.
And while White Zinfandel rosé and, by extension, all rosé wine has a reputation for being a sugary blasé wine, there is an entire world of dry rosé wine out there waiting to be explored.
In fact, there is a rosé version of just about every version of red wine you can think of, and some are exciting blends of various grapes. They come in all kinds of different flavor profiles, sweetness levels (although most of them are quite dry), carbonation levels, and regions of origin.
A good rule of thumb is that the rosé versions of wines mimic its fully pigmented red versions.
For example, Pinot Noirs have a softer, gentler profile with brambly berry flavors and floral notes as a red wine. Pinot Noir grapes produce a beautifully delicate, lacy dry rosé wine with a light, airy flavor profile. Cabernet Sauvignons and Malbecs, however, make red wines that have great depth of flavor, firm structure, and earthy dark notes. The dry rosé wines made from these kinds of grapes have a more assertive flavor profile, with firmer structure than a rosé of Pinot Noir.
Rosés also express terroir, or the character of the place where the grapes were grown and the wines were made.
French rosés are perfectly polished with beautiful fresh fruit notes; some South American rosés can even have a hint of earth and smoke, making them perfect for that hot summer backyard barbecue (perhaps inspired by an Argentinean Asado?) when it's just too hot for a red wine. Spanish rosés are just barely spicy and savory, and American West Coast rosés are lush and luxurious on the palate.
There's really a rosé to match your every mood and occasion.
---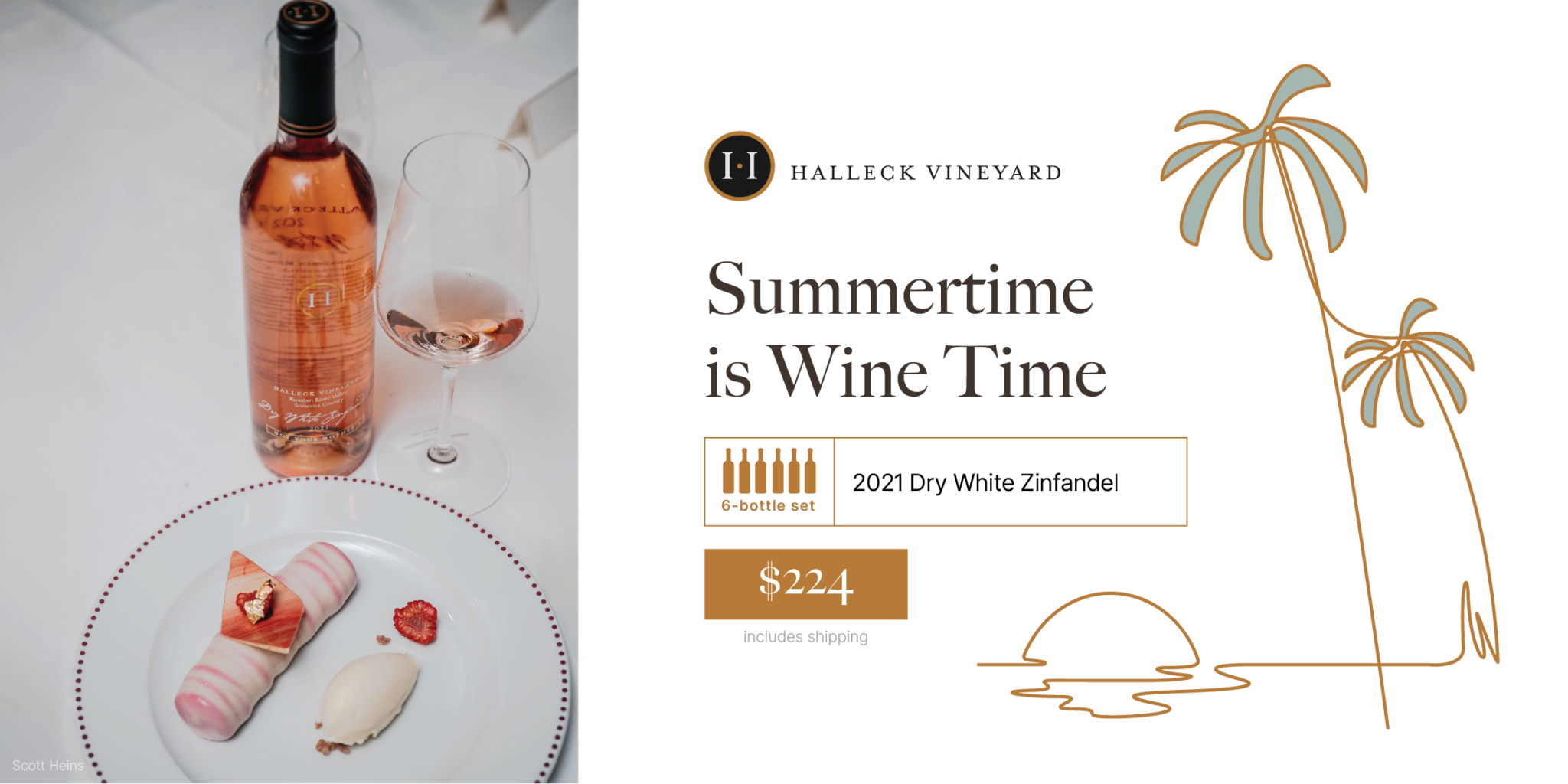 ---
2. Versatility: It's the drink of the hostess with the mostest
The amazing variety of dry rosé wines available in the market today means there's not only a rosé out there for every wine drinker, but also a rosé out there for every possible scenario and food pairing (or lack thereof!).
Need something to serve while your guests are waiting for the meal to be served?
Dry rosé is a perfect before-dinner drink, with a clean, refreshing aftertaste. Its status as a happy compromise between red and white wine means that it's the perfect transition between the appetizer and the main course.
We also find that our favorite rosé is with fish or a healthy chicken bowl, but still structured enough to pair well with red meat.
For the brunch fans among us: when you decide to switch up the mimosa and bloody mary routine, try adding dry rosé into the mix!
Breakfast food and rosé is one of the most delightful pairings in the world. Rosé has the substance to stand up to the heartier parts of your meal, like bacon, sausage, and lox, but has the crisp acidity to play well with eggs, cheese, and toasted bread.
Dry rosé wine's crowd-pleasing flavor profile and beautiful color means it's becoming more and more popular as a celebration wine — like for weddings or as a festive holiday meal pairing.
Need a unique gift idea?
A specialty dry rosé is one of the best value for quality wine categories in the market today, and nothing says "cheers" like a rosé Champagne!
With so many styles and grapes available, dry rosé is slowly but surely becoming a year-round drink.
That wall of rosé that used to disappear in October as suddenly as it accosted shoppers in April? It's rightfully become a permanent section in your wine shop and grocery store, with its very own engraved "rosé" section sign to boot.
There are darker, heartier rosé wines for the colder months, and the ethereal, airily-delicate rosé wines that seem to disappear on your tongue for the summer months, actually work for all 12 months of the year.
The versatile flavor profile even lends itself well to frozen slushies/frosés and wine cocktails, or frozen slushies of wine cocktails! Don't be afraid to play around with rosé wine, cordials, syrups, bitters, tonic waters, and other fun ingredients.
3. Outstanding value: You get more bang for your buck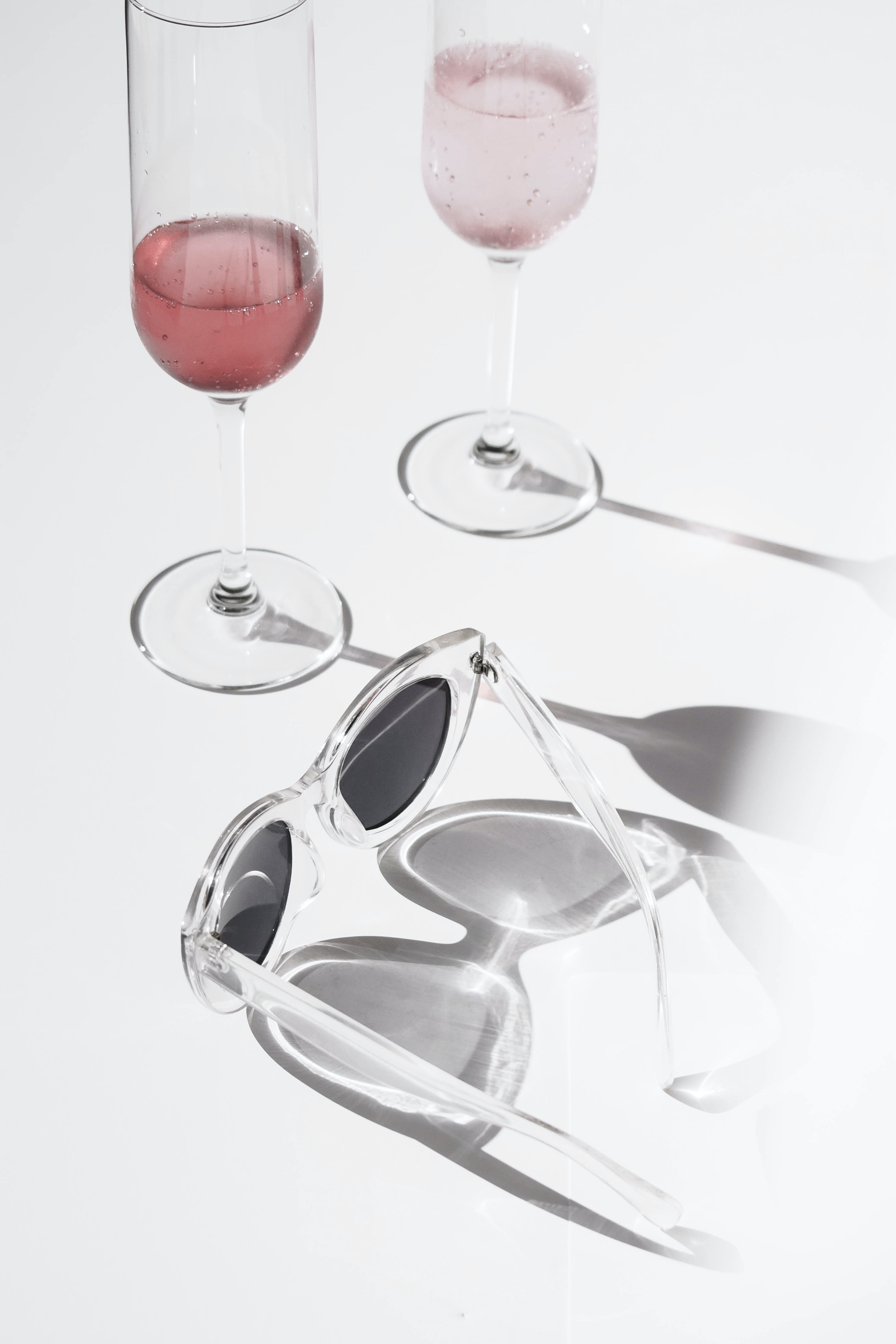 For an aspiring wine aficionado trying to get acquainted with the world of fine wine, cost can get extremely prohibitive, very quickly.
One way to get around this is to try the "entry-level" or the most cost-effective wines from the best wine producers in the world. This is a great way to get familiar with the production style of each producer, without paying top dollar for their flagship, jewel-in-the-crown wine.
For many vineyards, that comes in the form of their rosé.
It doesn't require any time aging at the winery, as it's bottled just after fermentation and released immediately. It doesn't require any barrels, or have any other costs associated with lengthier, slower winemaking. Generally, it's produced from fruits that come from younger vines in a winery estate's holdings; younger vines produce fruits that are a little less concentrated in flavor, producing a lighter style of wine.
This is not to say that rosé wine is made cutting any corners!
Quite the opposite.
Winemakers know that rosé and white wine is one of the first introductions to their wine lineup for most people. And we want to make a great first impression, welcoming you into our community of wine lovers!
From the vineyard to the bottle, winemakers take just as much care with their rosé wines as they do with their red wines which can be twice, three times, or even more of the cost of the rosé wines from the same line.
All of this just means that one of the best value categories in all of wine is the dry rosés from some of the best vineyards — such as those in the famous Sonoma County. With all the skill and care that goes into a top-dollar wine, produced in the same place, cared for by the same hands, rosé wines are much less cost prohibitive, and accessible on a daily basis for more people.
White Zinfandel, remixed
This brings us back around to the topic of White Zinfandel.
Rosé wines made from Zinfandel grapes can in fact be dry, just like rosé wines made from any other red grape. A bottle of pink wine that reads "White Zinfandel" might recall mass-produced $9.99 1.5 liter special sales at your local grocery store, but there are passionate producers like the team at Halleck Vineyard making absolutely gorgeous, elevated dry rosé wines from this grape. 
And sure, we could call our wine the "rosé of Zinfandel" or something fancy like that.
But winemakers can be a funny, ragtag bunch, and the reference to the sweet style innovated by Bob Trichero is intentional and tongue-in-cheek.
We won't lie, we had fun naming our Not Your Mother's Dry White Zinfandel, too.
Like the name suggests, this wine isn't the stuff your mother might have drunk out of measuring cups back in the day. It's elevated, complex, and refreshing on the palate, making it perfect for a poolside glass of wine, or with hors d'oeuvres at your dinner party. It can even stand up to a hearty dinner as a great Thanksgiving wine.
It's the perfect wine to surprise your guests (and yourself!) with something unexpected. It recalls the spicy, complexity, and the perfect red berry and plum flavors of Red Zinfandel, but in a more delicate version of itself.
Not to mention, it's the wine of trendsetters. Dry rosés have been around for a little while, and rosés as a category even longer than that. But dry White Zinfandel is a relatively new movement in wine that plays on its past and its misconception in the world. 
You could be one of the first to set this trend and champion a truly unique, delicious category of wine!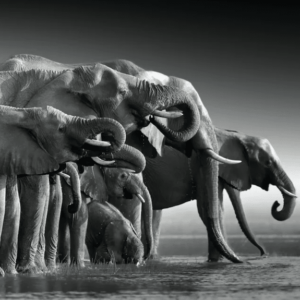 Join Sonoma vintner Jennifer Halleck on an unforgettable journey to Africa, where you will explore the wonders of this vibrant continent and share your passion for wine with fellow enthusiasts.…
Read More
Is Rose wine sweet? The truth is, that depends. Rosé wine can be sweet or dry depending on the production method used. With the wide variation of styles and methods,…
Sonoma Wine Tasting in Sebastopol