Sebastopol Wine Tasting Experience at Halleck Vineyard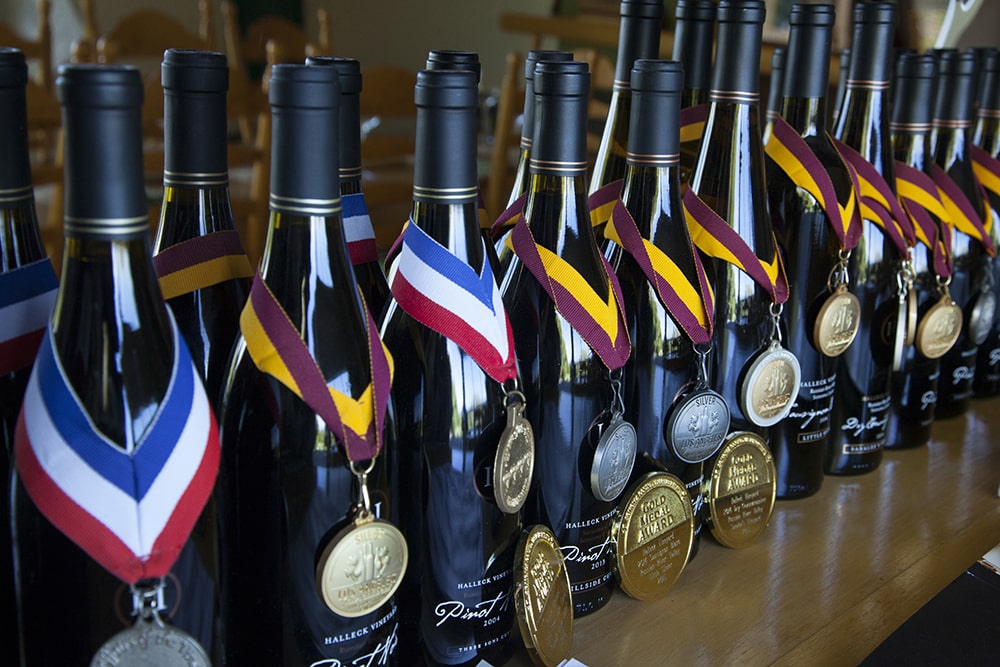 For more than 20 years, we've been hosting Sebastopol wine tasting experiences at our estate. We're just inland from the majestic Sonoma Coast about 20 minutes from Bodega Bay or 15 minutes from the Barlow.

Our Sebastopol wine tastings aren't held in a traditional visitors center or hospitality tasting room. Rather, we welcome you and your dog if you have one, into our home. We have indoor and outdoor seating and a sweeping view of our vineyard, which is the first Sebastopol vineyard planted that is publicly accessible. This is what makes our Sonoma wine tasting experience unique.
---
---
At our wine tastings, we offer a selection of 8 wines that are not available in stores. The wines continue to draw accolades for their expression of quality and originality. These are all small production wines that are handcrafted by us.

You'll also explore the benefit of the perfect food and wine pairings to lift and enhance the wine tasting experience. Each of our wines are paired with local artisan delectables, from organic cheeses to Pinot-infused chocolates.
Our Sonoma Wine Tasting Menu
White Wine Tasting Flight
We begin with our mouth-watering 2020 Chardonnay Sobre Vista Vineyard. Complex notes of apple, pear and citrus with a hint of salinity on the back of the palate. It's paired with dried Turkish style apricots that Halleck sources from a local purveyor only a few miles from the vineyard. The most austere of our white wines, this isn't your typical buttery, oaky style California Chardonnay. Medium-bodied, bright, crisp, and low alcohol. This last point distinguishes Halleck from its neighbors, as higher alcohol white wines are often the norm all across Sonoma. 

The second wine you'll taste is our 2021 Sauvignon Blanc Patient Terrier Vineyard. There's a classic Sauvignon Blanc nose of lemon, mountain flowers, and a touch of sea breeze. Paired with a Fontina style cheese from Valley Ford Cheese & Creamery in Sonoma County. The soft, mild bitterness of the cheese smooths out the bright acids of the Sauvignon Blanc. Melt-in-your-mouth fantastic. It's quite distinct from the bigger and broader California Sauvignon Blancs of Napa and Sonoma County. The feral nose gives way to classic neutral citrus notes on the palate. Its high and bright acidity electrifies the cheeks, and one can taste why this comes after the intricate and mellow Chardonnay. There's a mid-palate of flinty minerality, a hint of tart pineapple, passion fruit, and salinity on the finish. Rich and snappy. 

The third white you'll try at our Sebastopol wine tastings is our 2021 Dry Gewurztraminer Calandrelli Vineyard. Voted Best of Show (White Wine) at the North Coast Wine Challenge. When I lived in Kenya as a young man, I'd frequent the local Indian restaurants. Some would pair their dishes with Gewurztraminer served in a martini glass. And I couldn't believe that party that could happen in your mouth. For our wine, there's an expressive nose of lychee, wet stone, rose petals, and a hint of vanilla. Gentle, succulent, and with a racy minerality on the mid-palate. The nose carries on tongue with more flavors of lychee, rose petals, and a touch of floral and ginger. A lingering finish of fine spice, with an illusion of sweetness from the fruit tones. A beguiling mix of bone-dry and lucious. Stunning match for our signature dish, an organic curry quinoa with cilantro, jalapeno, onions, and baked tofu. But keep in mind, these are single-bite tastes, not a full meal. 

The fourth wine you'll taste before moving on to our red wines is our palette cleansing 2019 Dry White Zinfandel. This pink wine has an expressive nose not usually found in rosés. We pair our White Zin with a strong Gorgonzola cheese and the flavors blend and burst deliciously on the palette, neither dominating the other. It is full of floral notes and delicate fruit. Playful acidity blends with minerality on the mid-palate. Subtle flavors of cherry, rose petals, with hints of apricot. The refreshing finish lingers and cleanses with floral fruit.
Red Wines Tasting Flight
The fifth wine we serve is our 2018 Three Sons Cuvee Pinot Noir. Garnet color, jewel-like in its transparency, color and brilliance. Leads with aromas of cherries, including a hint of spice, cinnamon, pepper. This is paired with a hard cheese in the style of Manchego and Cheddar. This Russian River Valley Pinot delivers with a full-frontal assault, however delicate and refined. The red fruit combines with the spice, then delivers an earthiness, even minerality, on the mid-palate that fills the mouth. There's a long lingering finish of both black and white pepper, trailing with fruit notes. This is 

The six wine poured is our 2018 Haas Vineyard Pinot Noir. There's a rich, ripe texture and structure of the fruit. It is more luxurious than the Hillside Cuvee, displaying the finest qualities of Sonoma Mountain, which is a warmer terrior (sp?). . Leads with full rich flavors of cherry, a mid-palate of minerals and spice with a long rich finish. Bouncy and silky texture. It never sits still and hits all the pleasure points on the palette. Paired with chocolate infused with our very own Pinot Noir. The sweetness of the dish is matched perfectly by the fruit in the wine. 

The seventh wine you'll try is our Sonoma Coast 2017 Hillside Cuvee Vineyard Pinot Noir. We pair this wine with a local triple cream truffle brie. The savory and earthy quality of the cheese dampens the bright fruit and acidity of the wine. A symphony on the palette. It's bright and lifted rather than round and smooth like the Haas. Enlivens the palette a bit more. Leads with aromas of red fruit and earthiness and hints of fresh cranberry. The wine carries through the mouth smoothly and fully. It delivers equal parts red fruit, minerality and white pepper, with a touch of that earthiness hinted in the nose. It finishes with spiciness and fruit for a long lingering finish. 

The last red you'll taste is our flagship wine, the 2016 Estate Grown Pinot Noir. It earned #1 Pinot in the US (in 2001) and recently received 95 points from Anthony Dias Blue of The Tasting Panel. A tour de force of bright cranberry, tart pomegranate, orange zest, sage brush, and alpine liqueur leap out of the glass. All balanced by the grounding scents of earth and minerals. The palate is similarly complex, with a menagerie of red fruits, savory herbs, baking spices, and rich peat. Exquisitely structured with unctuous tannins and balanced acidity. The finish is long and lasting, with spice and sweet herbs reminiscent of the holidays. Great enough savor on its own.
The Finish
There's no esoteric viticulture babble at our Sebastopol wine tasting experience. Join us for a comfortable, casual, and familial environment to celebrate and enjoy the love of great wine. Although wine tasting is always a very personal journey, we have a lot of fun guiding the experience. Be prepared to learn and explore, so you can determine for yourself which wines breathe magic into your glass and soul.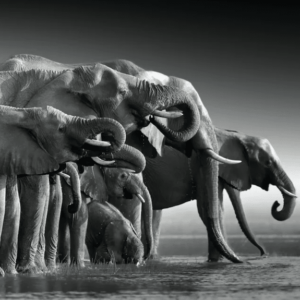 Join Sonoma vintner Jennifer Halleck on an unforgettable journey to Africa, where you will explore the wonders of this vibrant continent and share your passion for wine with fellow enthusiasts.…
Read More
The entry-level price of a Sonoma wine tasting rose 11% from $36 in 2022 to $40 in 2023. Adjusting for those cities with at least 15 wineries in the sample,…
Sonoma Wine Tasting in Sebastopol