Sonoma Wine Tasting Prices Up 11% Countywide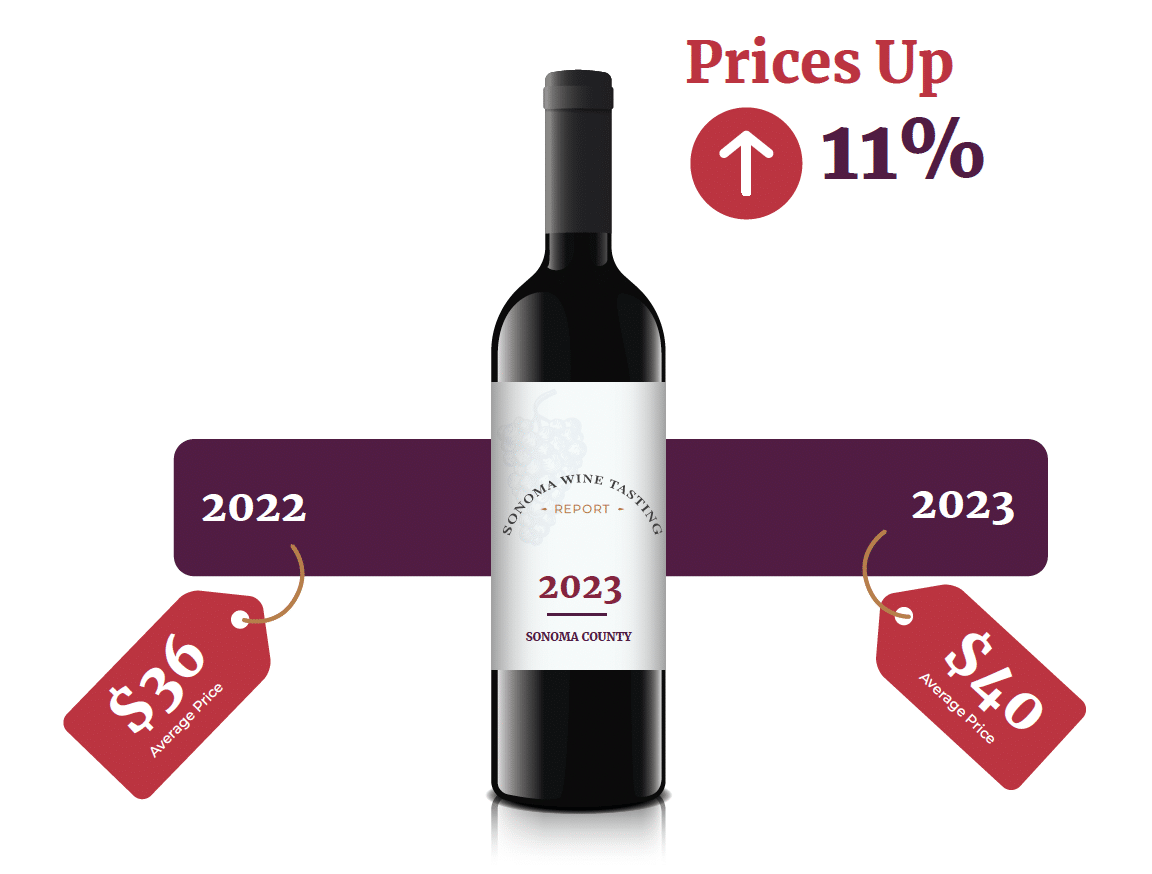 The entry-level price of a Sonoma wine tasting rose 11% from $36 in 2022 to $40 in 2023. Adjusting for those cities with at least 15 wineries in the sample, we found that prices in Sebastopol increased the most at 27%, from an average of $37.36 in 2022, to $47.50 in 2023.
While the 27% jump in Sebastopol is massive, the actual price increase of $10 is less than the price of one movie theater ticket or a quick-service restaurant meal. The overall impact on consumers is moderate, but the study shows that wine tasting room prices still appear to be rising, despite the Federal Reserve's attempts to tame inflation with interest rate hikes.
In 2023, sixty percent of Sonoma wine tasting rooms kept their prices the same, 30% increased, and 10% decreased prices. The second sharpest gains in the county were prices up 11% in the City of Sonoma and 9% in Healdsburg. Prices decreased by 3% in Santa Rosa, and Geyserville winery tasting room prices held steady.
In our 2022 wine tasting report tracking pricing before and after the pandemic lockdown in California, we observed a 14% increase in wine tasting room prices in Sebastopol. While this figure falls on the lower end compared to other Sonoma cities included in our analysis, it is important to note that Sebastopol is home to numerous micro wineries. The 27% price increase witnessed in this city may be attributed to a lag effect, with small business owners gradually adjusting their rates to align with the prevailing rates across the county.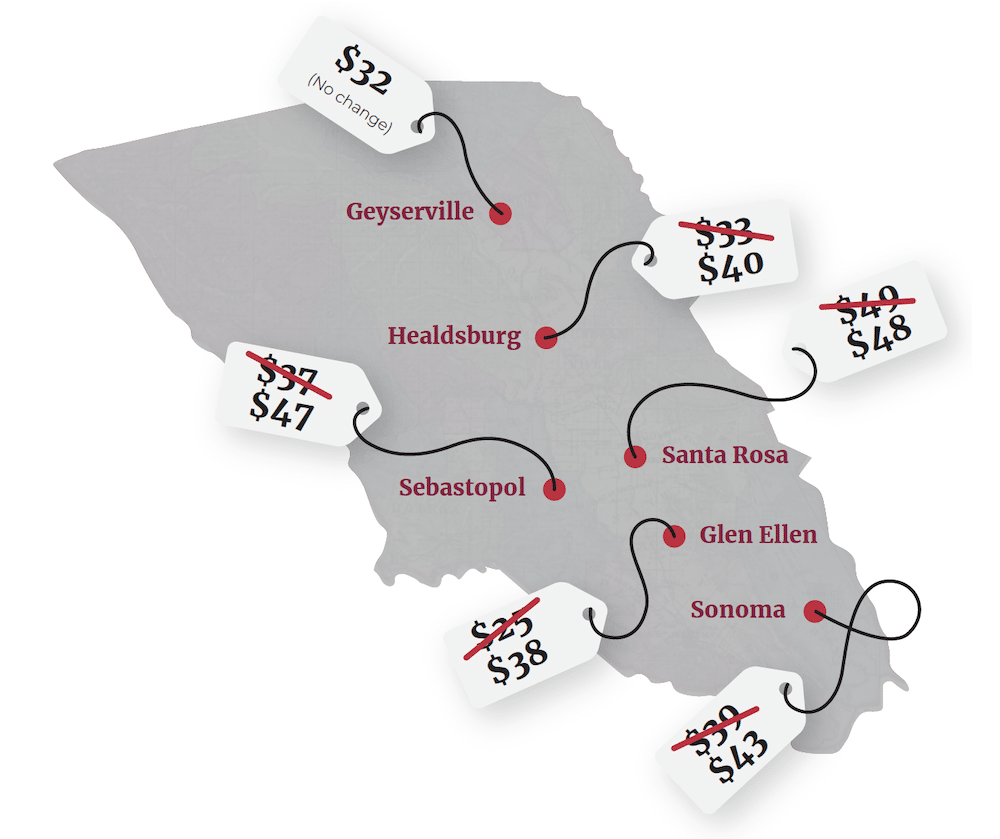 Winery Reservations, Not as Required
Sonoma wineries are easing their reservation policies. In 2022, only 15% of Sonoma wine tasting rooms accommodated walk-ins. But in 2023, that number rose to 26% as more Sonoma wineries sought to accommodate spontaneous arrivals.
Santa Rosa has the highest number of wineries that accept walk-ins at 36%, followed by the City of Sonoma at 31%, Geyserville at 30%, Sebastopol at 22%, and Healdsburg at 17%.
Wine Tastings with Food Pairings
Although wine tastings that include food pairings tend to be considered higher-value, just 12% of entry-level wine tastings in Sonoma County include food pairings of any kind. Sebastopol has the most wineries with entry-level tastings that include food pairings, which may also explain the price increases, given the rising food costs.
Wine tastings in Sonoma County that include food pairings are priced 58% higher than wine tasting experiences that do not include food. While food pairings menus differ from winery to winery, they generally include single-bite delicacies such as cured porks, cheeses, olives, nuts, crackers, and/or dried fruits selected to enhance the flavor of the varietal poured.
The average price of a wine tasting experience in Sonoma County, which includes food pairings, is $59. By city, the average price of wine tastings that include food pairings is $87 in the City of Sonoma, $70 in Santa Rosa, $57 in Sebastopol, $52 in Healdsburg, $45 in Glen Ellen, and $25 in Geyserville.
Reservations vs. Walk-Ins
Sonoma County saw a huge increase in wineries accepting walk-in customers, from 15% in 2022 to 26% in 2023, showing increased demand for spontaneous arrivals.
To download a copy of the 2023 Sonoma Wine Tasting Report, click here.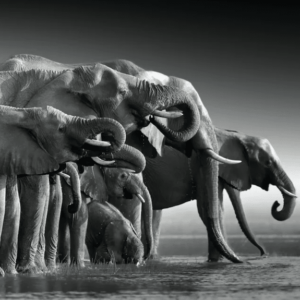 Join Sonoma vintner Jennifer Halleck on an unforgettable journey to Africa, where you will explore the wonders of this vibrant continent and share your passion for wine with fellow enthusiasts.…
Read More
The Russian River Valley has a viticulture history unlike any other in California. Grapevines were first planted by immigrants from the Mediterranean region in the 19th century….
Sonoma Wine Tasting in Sebastopol