Sustainable Wineries: The Future of Wine Production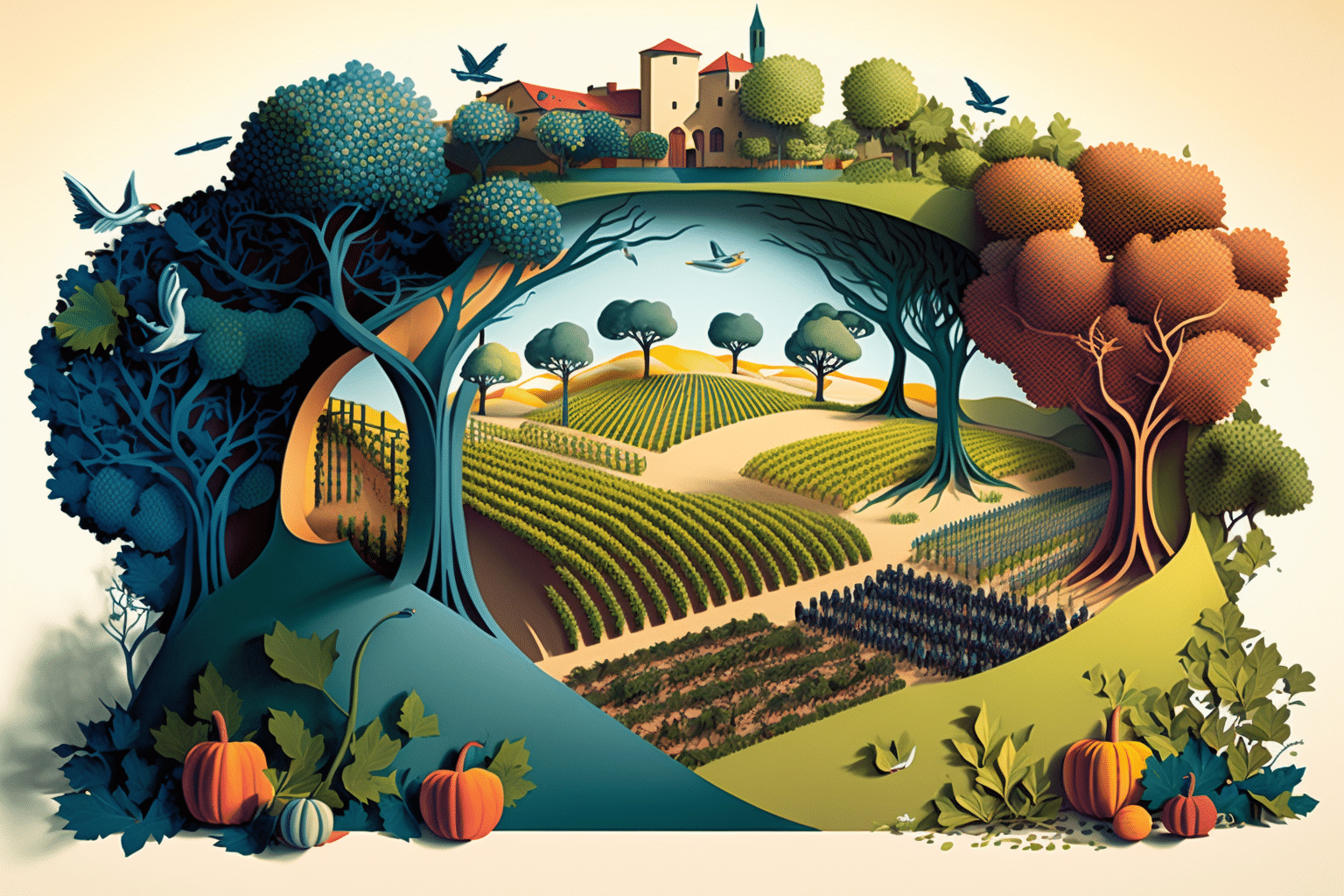 The wine industry has long been at the forefront of sustainable farming. Long before organic became a buzzword, eco-friendly California winemakers in highly respected regions like Sonoma County became ambassadors for climate protection through stakeholder engagement. The rise of the sustainable winery, carbon accounting, and climate-neutral viticulture are their responses to the decades of depletion and contamination that pesticides and commercial fertilizers have caused.
---
---
Sustainable Wineries
Sustainable wineries are an increasingly popular choice for consumers who value environmental conservation. Unlike conventional winegrowing, sustainable wineries minimize the use of chemical pesticides and fertilizers, which can be harmful to both the environment and the health of workers and consumers.
Conventional viticulture leads to higher yields because the pests and diseases – which affect grapevines are killed off – but these neurotoxin-infused substances find their way into the grapes, the wine, and our bodies. Winegrowers who farm biodynamic and certified organic wines, on the other hand, work to minimize harmful impacts on the environment through sustainable viticulture farming and the reproduction of organic and natural wine.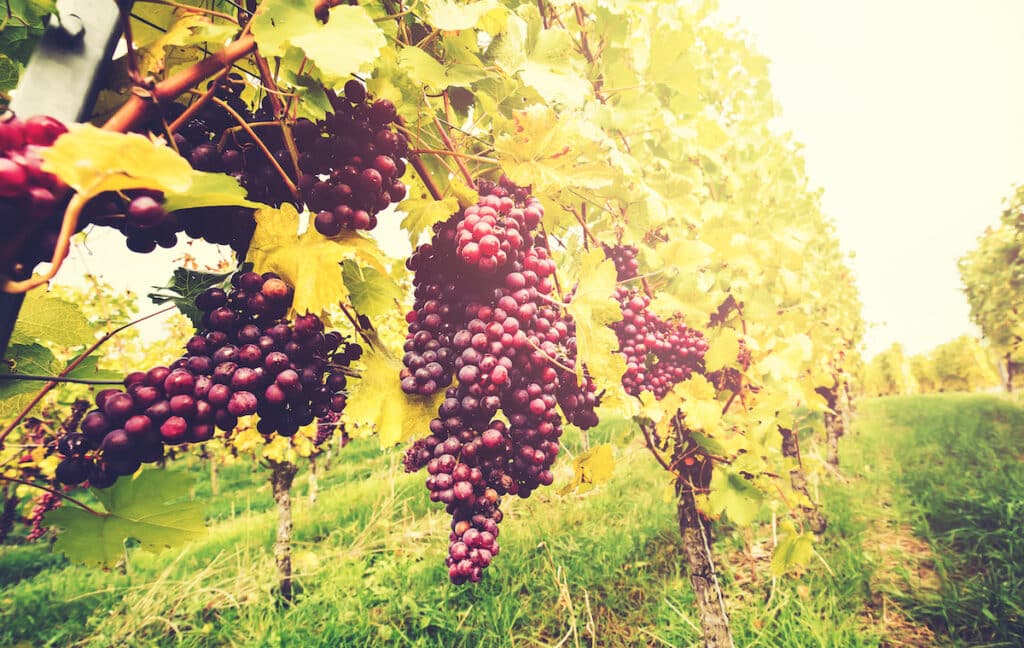 Sustainable Viticulture
For some winemakers, sustainable viticultural practices have become so important, they've become advocates in the culture of environmentalism. The quality of the wine we drink —its basic structure, aromas, and flavors—is inexorably linked to the chemical composition of the soil (among other factors like climate, slope, etc). Growers had evidence, vintage report after vintage report, of the negative effects conventional agricultural processes had on the grapes and the vineyard. It's not just the dip in quality, but the gradual degradation of soil (less fertility and more erosion) through conventional techniques that is an overall threat to human health. We need to reduce the poisons in our lives however we can, not add to them.
Even packaging is considered, with more and more sustainable wineries opting for BPA-free materials and oak from sustainable sources. With the USDA recognizing organic wine growing as a sustainable practice, it's no wonder that more consumers are choosing organic wines as a way to support sustainability and promote a healthier planet.
---
---
What is Sustainable Wine?
In the last few decades, the strong ecological consciousness within global governance has promoted a basic philosophy of environmental stewardship. At the core, this is an individual, communal, corporate, and governmental sense of social responsibility for the overall quality of the environment.
This is reflected in the wine industry by the whole-scale conversion of many vineyards and cellars to fully certified sustainable, USDA organic, or biodynamic practices. Vintage after vintage the percentage of vineyards that farm by these means only increases. It is being done at every level.
From small independent producers who make less than 2,500 cases to looming Rioja giants like La Rioja Alta, wineries from California to Australia want to work to become more self-contained and create healthy, self-sustaining ecosystems on their own, capable of maintaining control over all aspects of grape cultivation and wine production, and doing so with minimal (and even regenerative) effect on the environment.
Is Wine Environmentally Friendly?
The wine growing industry was not always environmentally conscious. Irrigation and water use have long been an issue in wine-growing regions around the world, where vineyard sites are often in rugged and dry climates. More recently, wineries have dumped more than their fair share of chemicals on the land. Although often accounting for a very small percentage of total agricultural land, wineries spray a disproportionate amount of chemical pesticides and fertilizers.
Directly opposing this trend, in the United States, a very large array of regulations and certifications were (and are still) being created with the aim of producing wine that is environmentally friendly. These practices are laying down the groundwork for a healthy worldwide viticulture ethos that will extend into future generations.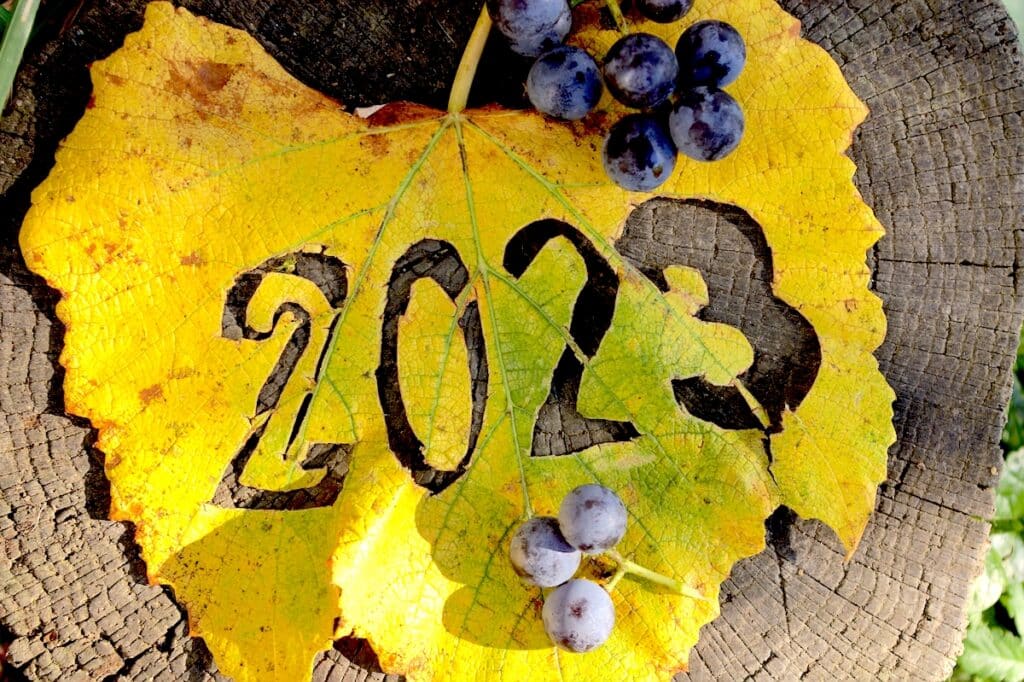 SIP Certification (Sustainability-In-Practice)
Revolving around the three P's of sustainability – People, Planet, Prosperity – SIP Certification seeks to implement stringent winemaking and wine-growing standards. They require "a measurable, holistic set of practices addressing habitat, water, energy, soil, recycling, air quality, packaging, pest management, social equity, and business management." To ensure compliance all wineries are independently audited by third parties to eliminate any conflicts of interest. They look at sustainability in practices on every level from farm labor to agriculture – from energy conservation to water quality.
CSWA (California Sustainable Winegrowing Alliance)
Similar to SIP, an annual third-party audit is required to earn and maintain CSWA certification status. Here, wineries must adopt sustainable winegrowing standards based on the Industry's Code of 200+ best practices for the environment, community, and wine. Vineyards must also "meet an overall score threshold, and measure and track metrics for water, energy, greenhouse gasses, and nitrogen." Restrictions on crop-protection materials like pesticides are highly controlled as well.
LIVE Certified
Originating from a cooperative of winegrowers in the Pacific Northwest, LIVE Certified sustainable wineries partner with numerous other certification programs and NGOs to audit the sustainable practices of participating wineries. They use the latest in university research and internationally accredited sustainability standards. All LIVE members are required to maintain ecologically rich areas on farms. These include "swaths of wildflower meadows, dense rich hedgerows, forested stands of trees, and protected riversides." Although not required, many LIVE Certified wineries dry farm grapes without irrigation, using gravity flow systems to clarify wines. They rely on solar energy and biodiesel to power winery operations. Wineries are required to provide healthcare, safe and healthy working conditions, and fair wages for their teams in the field.
---
---
Napa Green
Napa Green is a third-party certification program for sustainable wineries. From the cellar to the offices, from the tasting room to the outdoor landscaping, all operations are measured against the six pillars of sustainability: water, waste, energy, regenerative farming, synthetic chemical reduction and social equity. The goal is to both improve soil health and help sustainable wineries become carbon neutral to negative within six to nine years. Irrigation assessments, prohibited pesticides, and conservation burning are just a few of the practices they seek to improve. Unique among the programs, Napa Green has social equity, justice, and inclusion standards that incorporate direct input and feedback from farm workers.
USDA Organic
There are two distinct categories of USDA Organic Wines. "Organic Wine" is made without using any prohibited substances or genetic engineering at any step of the process, from the vineyard to the bottle. Organic yeast must be used, and sulfites may not be added to the finished wine. However, "wine made from Organic Grapes" can involve the addition of sulfites and non-organic yeast to the winemaking process. Both designations undergo a very strict and expensive certification overview every year.
---
---
Demeter Biodynamic
Similar to USDA organic, but Demeter Biometric sets "higher standards on materials as well as on processes." Demeter refers to a certification organization that promotes biodynamic farming practices. Biodynamic farming is a holistic approach to agriculture that considers the vineyard as a self-sustaining ecosystem. Biodynamic certification requires certain organic soil preparations to be used in lieu of toxic chemicals. It also revolves around a "whole-farm" approach to growing wines in tandem with livestock, mixed agriculture, and natural systems like rivers, forests, high deserts, and ocean hillsides. Demeter certification requires that the vineyard follows strict guidelines for soil management, pest control, and the use of natural preparations, such as compost and herbal teas, to enhance the health and vitality of the soil and the vines. Wines made from grapes grown in Demeter-certified biodynamic vineyards can bear the Demeter logo on their labels. Its chief concern is regenerative agriculture.
ISO 14001
ISO 14001 is an environmental management system (EMS) standard that provides guidelines for organizations to manage their environmental responsibilities. In viticulture, ISO 14001 certification indicates that the winegrower or winery has implemented an effective environmental management system to minimize their environmental impact, improve sustainability, and comply with environmental regulations. This includes reducing greenhouse gas emissions, managing waste and water use, preserving biodiversity, and promoting the responsible use of natural resources. ISO 14001 certification is becoming increasingly important in the wine industry as consumers become more aware of environmental issues and demand more sustainable and eco-friendly products.
What is Sustainable Farming Wine?
Cono Sur Winery in Chile is a long way from Sonoma County, California. A commitment to biodynamic wines also involves reducing oversupply, which has earned Cono Sur, a Chilean winery producing certified organic red wines, international recognition. This sustainable winery is a prime example of sustainability in practice. In a true gesture of transparency, available on their website is a mammoth 100+ page sustainability report that details everything from supply chain logistics to employee working conditions to legal code compliance to vineyard practices. How well do they conserve water and use energy efficiently? Is there a water recycling system? Solar panels? Do they adopt electric vehicles? Purchase green electricity? Use recyclable wine shipping materials? Reduce air shipments? See for yourself here [pdf]
---
---
Cono Sur Winery is one of the wine brands that is leading the way in local education and promotion of sustainable wine production. This is an all-important second step that many wineries simply don't have the bandwidth to take on. By providing an arena where other winemakers can visit and learn sustainable farming practices, Cono Sur is improving the chances of sustainability spreading throughout the other vineyards in the region. Austrian wines and those from the Gironde region of France are also known for their organic and biodynamic practices.
Spottswoode Winery in Napa Valley is a California example of how all these regulations can coalesce to make wineries a constructive part of the environment. To conserve water, they use sensors to indicate when to irrigate vines. They do their own composting, using winery pomace and estate livestock manure to add nutrients to the soil. They plant fruit and olive trees to promote biodiversity. They have bird boxes and raptor roosts to encourage the presence of birds that eat harmful bugs and rodents. They plant cover crops in the vineyards which pull carbon from the air, and goats and sheep graze on it during the dormant season.
The winery's carbon footprint is measured annually by a third-party company. And solar energy powers all winery and vineyard operations. In their commitment to preserving local ecosystems and wildlife, they offer financial support to a host of organizations like the Land Trust of Napa County, the Center for Biological Diversity, the National Forest Foundation, and many others.
The cost of entry to these sustainable, organic, and biodynamic programs offer accountability and transparency. However, the cost for entry is in the thousands, annually. For many smaller-sized wineries, it is a prohibitive cost, usually unaffordable. But this doesn't stop conscientious wineries from putting these ideas into practice.
Halleck Vineyard in Sebastopol typifies the sustainable boutique Sonoma winery. Their flagship estate vineyard, exclusively Pinot Noir, is organically grown. No pesticides are sprayed. No synthetic additives are used. Case production for the Estate Grown Pinot Noir is under 200, which has won best Pinot Noir in America, a testament to the results of following organic principles.
Does Sustainable Wine Taste Better?
Despite broad disagreements, it is widely accepted that wine matures over time, meaning that its flavors and aromas become more interwoven and balanced. A healthy product (grapes with no pesticide residue) can contain and reflect qualities of the grape (Merlot) and terroir (Pomerol) with more purity than conventional viticulture. Think of the difference between an apple bought at 7-11 in winter and an apple bought at the local farmer's market in fall.
The key difference in taste between conventional and sustainable wines lies in this difference between uniformity and uniqueness. Conventional viticulture is often mass viticulture, producing millions of bottles per year. The final goal of these products is a total uniformity of taste from one bottle to the next. Naturally, sustainably made wines avoid synthetic intervention and manipulation, so there is much more variation from vintage to vintage (and even bottle to bottle). This is a battle of taste: the comfort of uniform expectation vs the adventure of a unique experience.
Why Sustainable Wine Matters
Sustainable wine is a worldwide culture to create thriving and self-maintaining ecosystems in wine growing regions around the planet. Backed by a growing and diligent network of organizations that ensure accountability and transparency, many wineries around the world and in the United States are implementing these changes from grape to glass. It is a seismic and permanent shift in the principles of vineyard and cellar management. This has resulted in wines of increasing distinction and regional character, which, for many in the wine-loving world, becomes a source of continuous pleasure and discovery.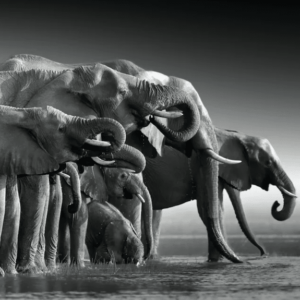 Join Sonoma vintner Jennifer Halleck on an unforgettable journey to Africa, where you will explore the wonders of this vibrant continent and share your passion for wine with fellow enthusiasts.…
Read More
Natural wine and organic wines are rising in popularity.
Despite the wide-ranging and heated discussions around natural and organic wine, ultimately, the difference, here in the US,…
Sonoma Wine Tasting in Sebastopol