The 10 Best California Wine Clubs (2023)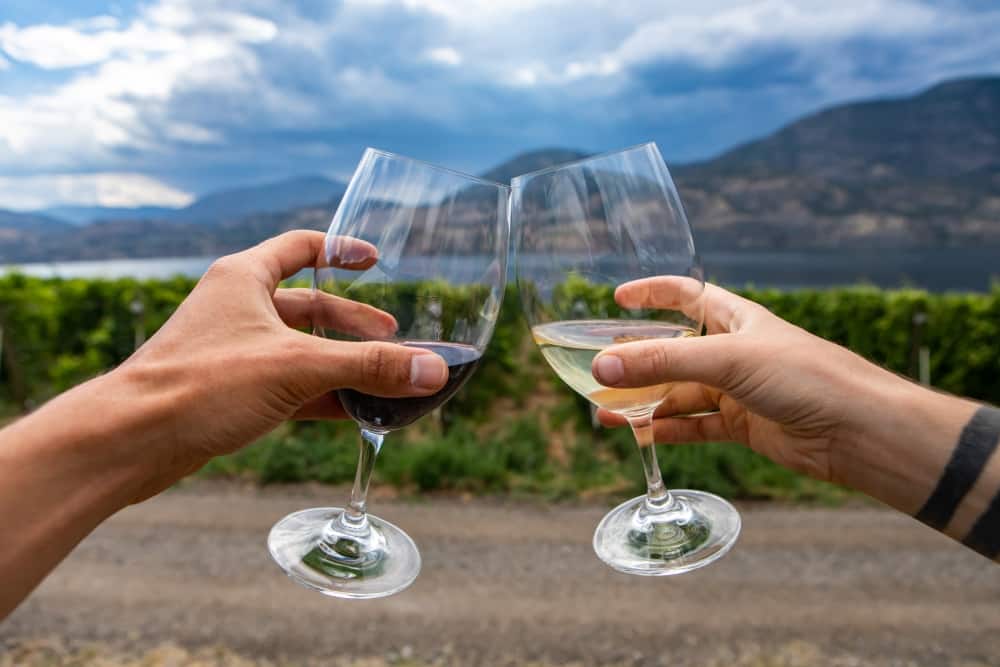 We're biased, but we believe the best wine clubs in the US are right here in Sonoma County. This region is home to over 400 wineries, 18 AVAs, and some of the most astoundingly spectacular wines in the world. So it's no surprise that this region has a sublime selection of wine clubs as well.

But which of these wineries have the BEST California wine clubs?

With hundreds of noteworthy wine clubs across Sonoma County, you can't possibly try them all – although you can certainly put forth a good effort! To make your selection easier for you, we've put together a list of the best Sonoma California wine clubs for 2021.

This was a difficult list to decide on. If it were up to us, we would give recognition to so many more of our hardworking and passionate vintner neighbors.

A list of 200 wineries would defeat the purpose of narrowing things down for you, though. We want this to be a helpful resource in your search to find your perfect wine club match. So we've capped our list of the top California wine clubs at ten.
---
---
Our picks: the 10 best wine clubs in Sonoma right now
We named these the best wine clubs for a variety of reasons, not just the esteem of the wines themselves.

A wine club is about so much more than just the wine. It's about the culture, the environment, and the community that the club creates. (And, sometimes it's about the amazing benefits too.)

Even if we wanted to, we couldn't possibly list all the fantastic vineyards in the area. You should come to Northern California and enjoy wine tasting in Sonoma County so you can explore them for yourself.

So, ready to get started?

If you live in Sonoma, or are heading there for vacation soon, and are wondering "Where are the best wine clubs near me?" This is the list for you.

The amazing range of microclimates and soil composition is just one thing that sets Sonoma County apart from any other wine region. And that means these California wine clubs are one of a kind too. So without further ado, here are some of the best wine clubs to join in 2021.
1. Jordan Vineyard & Winery: Jordan Estate Rewards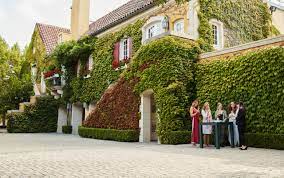 Why we chose it: The culinary experiences at Jordan are unparalleled, and with the loyalty programs, they can even be free!
Who it's for: Foodies and fans of sustainable practices alike.
Get ready for the culinary experience of a lifetime when you set foot on the grounds of Jordan Vineyard & Winery. The sustainable culinary program is at the core of everything they do. They have an on-site garden promising only the freshest ingredients. And their elegant Chardonnays and Cabernet Sauvignons are crafted specifically with delicious food pairings in mind.

Sustainability is another foundational part of every practice at Jordan Winery. It runs almost entirely on solar energy, and more than ¾ of the 1,200 acre estate is dedicated to wildlife conservation.

As if that weren't enough, a large portion of profits go to the John Jordan Foundation. This nonprofit organization helps to fight poverty in local communities through education and health services.

But Jordan Winery is all about giving back to you too. They offer four Jordan Estate Rewards options where you can accrue points to be redeemed for exclusive experiences. Rewards include private events, formal dinners, shipping offers, and overnight stays at the estate.
2. Matanzas Creek Winery: Wine Club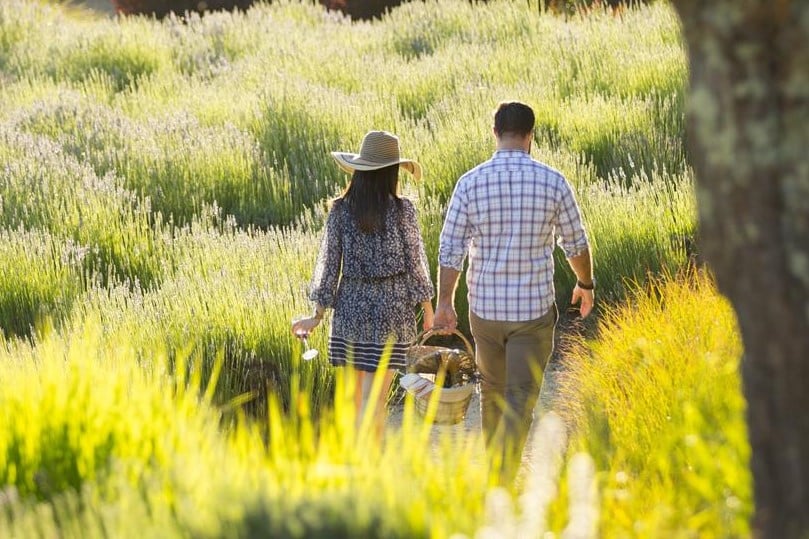 Why we chose it: Sustainably-farmed vineyards, breathtakingly beautiful gardens and lavender fields.
Who it's for: This is one of the best wine clubs for conscious consumers. It's also great for lavender lovers and anyone looking for an idyllic and relaxing get-away.
Tucked in the middle of Bennett Valley, is the most gorgeous little vineyard you ever did see. Matanzas Creek Winery boasts grounds bursting with lavender fields, oak and olive trees, native grasses, and of course – grapes.

It is for this stunning scenery that we have put the Matanzas Creek Winery on our list of the best Sonoma California wine clubs. This is the perfect place to have a picnic and enjoy a glass of refreshing Sauvignon Blanc or Merlot.

When you sign up for the Matanzas wine club you'll get to see more of this beautiful winery. This includes tickets to special events, private estate tastings, and up to 25% off all wine and merchandise.
3. Schermeister Winery: Magnus Vinum Society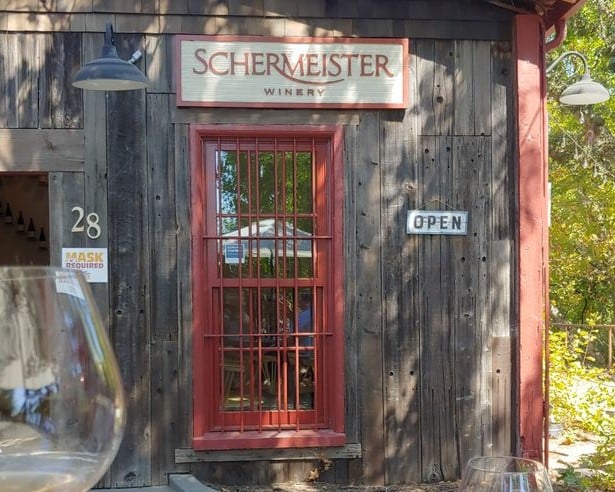 Why we chose it: Schermeister Winery has a little something for everyone, and personality in SPADES.
Who it's for: Anyone who loves chocolate, dogs, art, and laid-back boho vibes.
When you visit the creekside tasting room at Schermeister Winery, you will be lulled into a state of utter relaxation. First, by the floating lounge music and sounds of flowing water. Second, by the wine selection.

Not only do the beautiful sights and sounds delight the senses, there is even a room dedicated to smell.

You can explore wine in a fun and interactive way with the Aroma Bar. Get ready to test your wine savvy by identifying the aromatic components of different varietals. This is an immersive experience we simply haven't seen anywhere else.

And can we talk about the art?

The Schermeisters are artists in more than just winemaking. They designed the entire property themselves, from the walls to the wine labels. They also feature work from local artists for purchase. We've seen some incredible wooden boards and bowls that would be perfect for your next wine and cheese night.

When you join the Magnus Vinum Society by Schermeister Winery, you'll get complimentary tastings, which can be paired with local artisanal chocolates. You'll also get special prices on private events, free or discounted shipping, and guaranteed access to limited releases.

An added bonus: When you go for a visit, you'll be given an extra warm welcome from the adorable vineyard dog, Eli.
---
---
4. Truett Hurst: Family Wine Club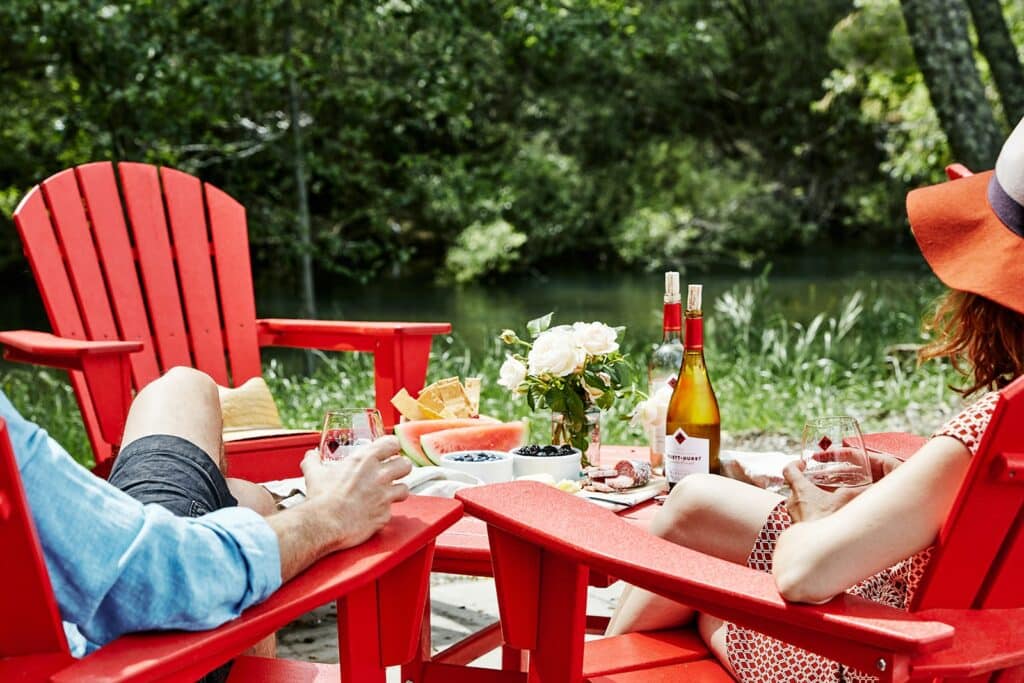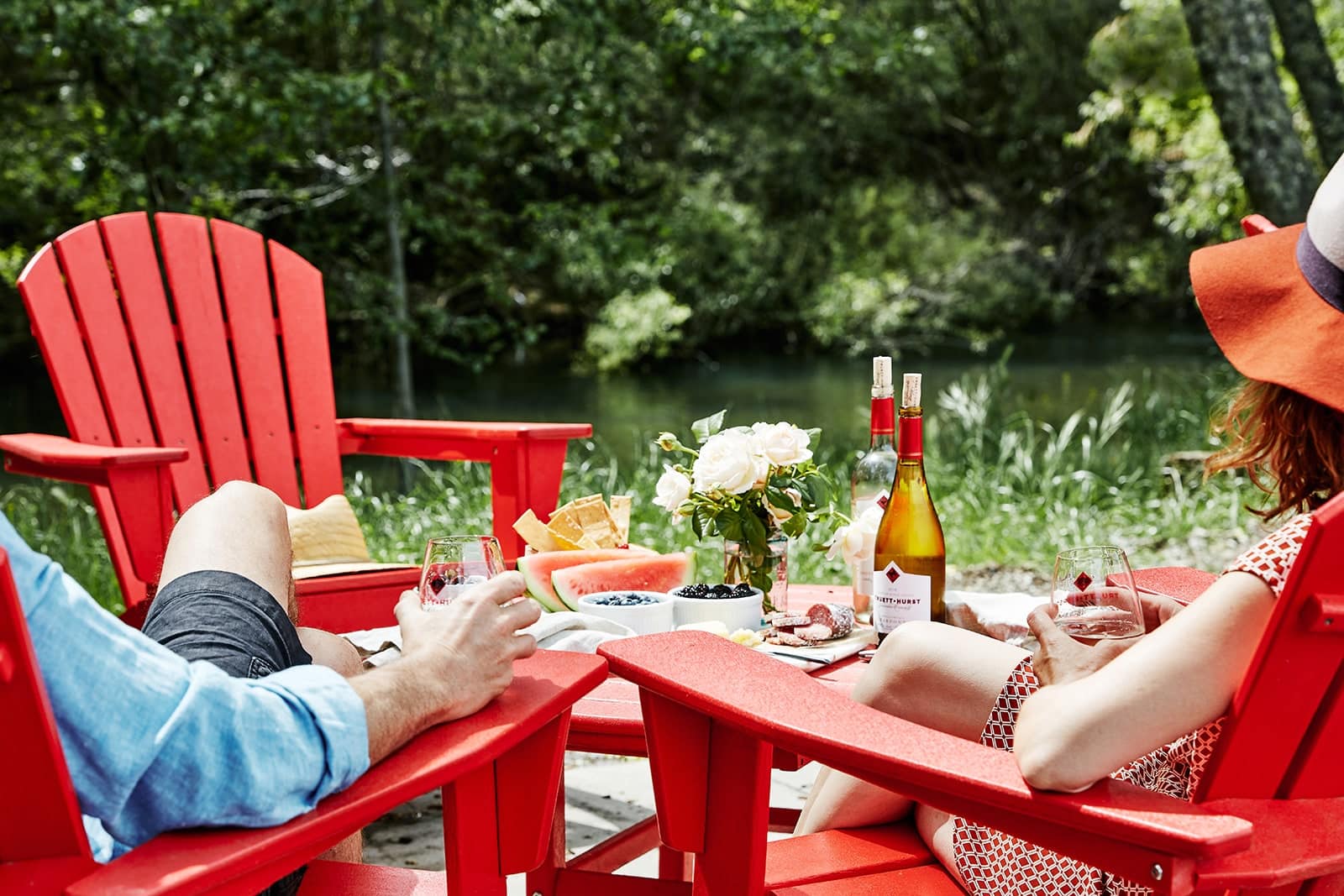 Why we chose it: Fun pick-up party mixers and events at a club that feels like family.
Who it's for: Those who love friendly farm animals – or are party animals themselves!
Truett Hurst feels like home away from home, with a tranquil creek-side setting, picturesque gardens, and cute farm animals from ducks to sheep. Members of this biodynamic vineyard's Sonoma California wine club enjoy exclusive club seating on the serene shores of Dry Creek.

But that's certainly not all they enjoy. Wine club members get shipments of special selections and limited production wines, free wine tastings, and discounted tickets to events. They also enjoy free access to Club receptions, pick-up parties, and the annual Club Appreciation Holiday Bash

On top of all that, members can reserve the Tasting Room and grounds for private events. You'll also have access to complementary events and tastings at sister winery VML. And finally, you'll receive special accommodation pricing and upgrades at internationally acclaimed partner hotels.
5. Cellar Angels: Wine Club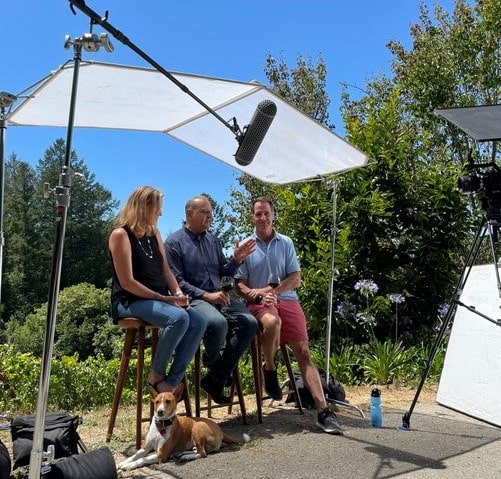 Why we chose it: A convenient service for discovering the hidden gems of Sonoma County.
Who it's for: Anyone planning a trip to Sonoma or hoping to dip their toes into the world of Sonoma wines.
Not everyone is blessed enough to live in Sonoma County, but that doesn't mean they have to miss out on the best wine clubs! Luckily, with the Cellar Angels Wine Club, you can get the best of Sonoma County delivered straight to your door.

The Cellar Angels team finds the finest limited production bottles of wine from Sonoma and Napa, sending them to club members in quarterly shipments. Membership also includes behind-the-scenes video interviews with winemakers, and there is absolutely no contract commitment.

Best yet, if you're taking a trip to Sonoma, Cellar Angels will help you plan everything! They offer a luxury car service for their California wine club members and will zip you from tasting to tasting in style. They'll even suggest wineries to visit and set up VIP private wine tastings.
6. Woman-Owned Wineries: Wine Club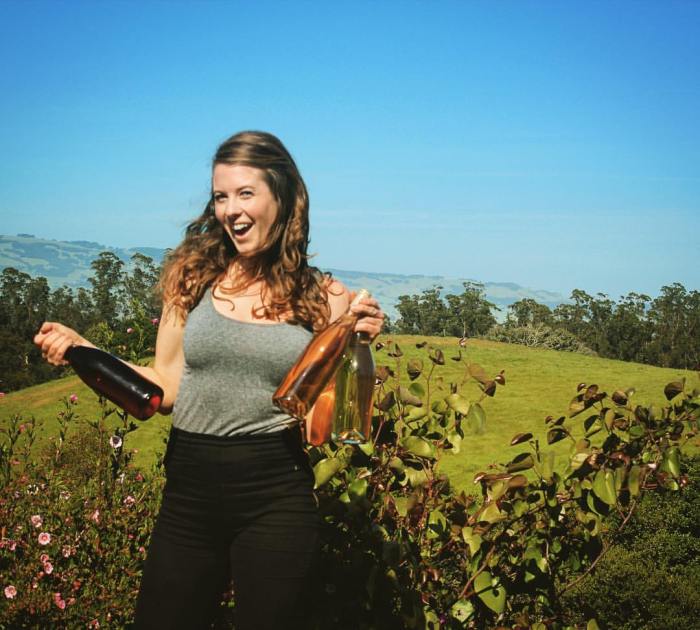 Why we chose it: We love empowering women-led wineries.
Who it's for: Anyone who wants to support some talented women and enjoy delicious wine in the process.
Woman-Owned Wineries (WOW) was launched in 2017. Its goal was to help create greater equality in the wine industry. WOW has a directory of over 600 women-led wineries, and offers curated monthly delivered from female vintners.

WOW also prioritizes wines that reflect ethical farming practices in Sonoma County and beyond. When you sign up for a wine club membership, you get options. You can choose from a monthly shipment of three wines or opt for à la carte orders.
7. Ownroot Collective: Wine Club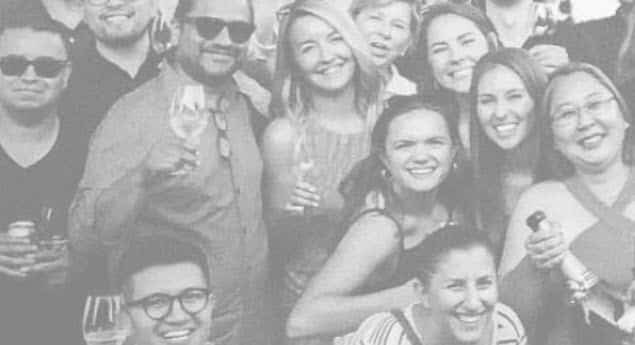 Why we chose it: We want to support our talented new neighborhood winemakers.
Who it's for: People who want to celebrate the entrepreneurial spirit of budding winemakers – and be the first to discover new Sonoma talent!
If you're looking for a unique concept in our list of Sonoma California wine clubs, this is it!

The Ownroot Collective offers members the opportunity to purchase high-quality, exclusive wines. These exclusive bottles come from entrepreneurial winemakers hustling to produce their own wine brands while working for larger brands in their day jobs.

Members are invited to join these the winemakers for virtual tastings. They also enjoy discounted shipping, great content and education, and access to wine they literally cannot find anywhere else.
8. Gloria Ferrer: Wine Club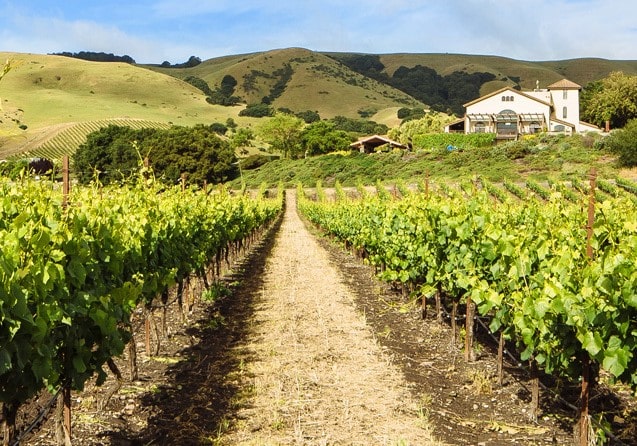 Why we chose it: This is the holy grail for Sonoma County sparkling wine.
Who it's for: Sparkling wine enthusiasts near and far!
If you like a little bubbly, look no further than Gloria Ferrer – the first winery to produce world-class sparkling wine in Carneros. Gloria Ferrer is an icon of Sonoma Valley, and has three collectives to choose from for your wine club experience.

This is the best Sonoma California wine club for sparkling wine connoisseurs. It offers access to award-winning wines at preferred pricing. Additional benefits include access to exclusive events, wine and cheese experiences, and weekend brunch pairings. Plus, there's even a credit for referring new wine club members!
9. Foley Sonoma: Wine Club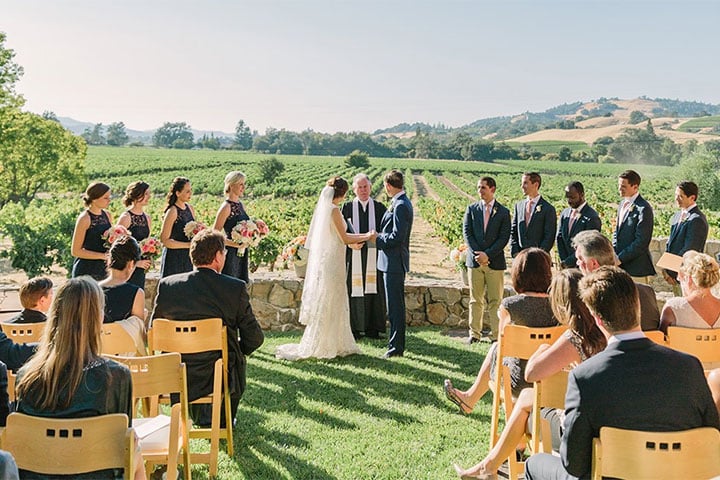 Why we chose it: This Sonoma California wine club gives you great bang for your buck.
Who it's for: Those looking to maximize on their wine tasting opportunities across Sonoma.
If you want a California wine club with some versatility, the Foley Sonoma Wine Club is a solid choice. Members enjoy complimentary tastings at any of the sister properties with up to four guests. Plus, you'll enjoy a 10% discount (or more) on wine at every location.

The reason that's so great? There are SO many sister properties, including Acrobat, Banshee, Chalk Hill Estate, Chalone Vineyard, Firestone Vineyard, Foley Estates, Foley Johnson, Headturner Wine Co. Kuleto Estate, Lancaster Estate, Lincourt Vineyards, Merus Wines, Roth Estate, Sebastiani, The Four Graces, and Three Rivers Winery.

That wine tasting alone could keep you busy for weeks!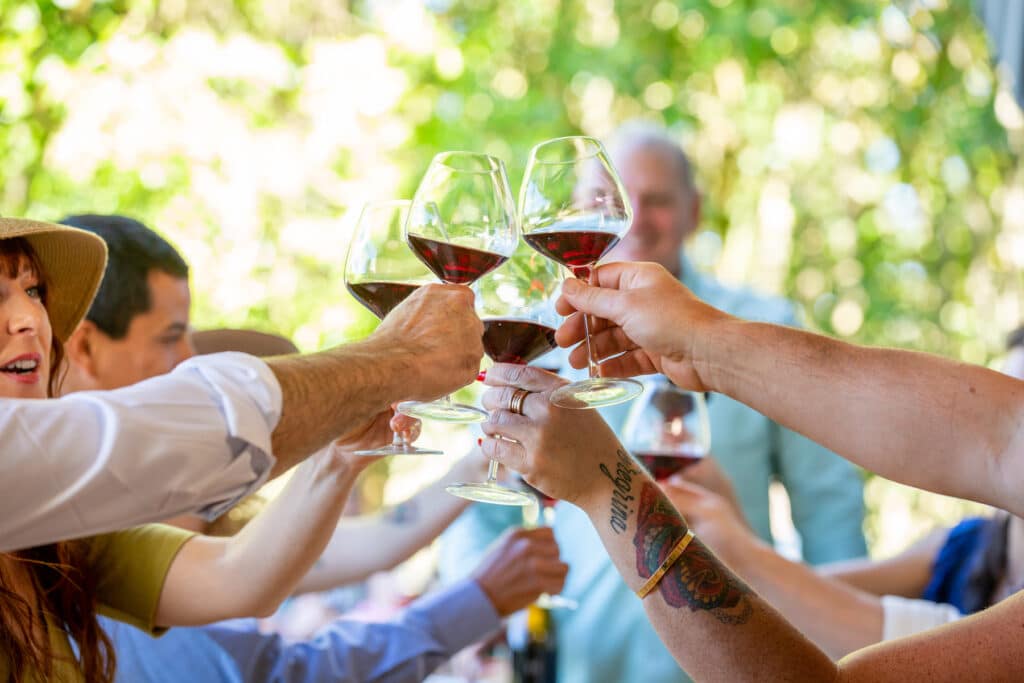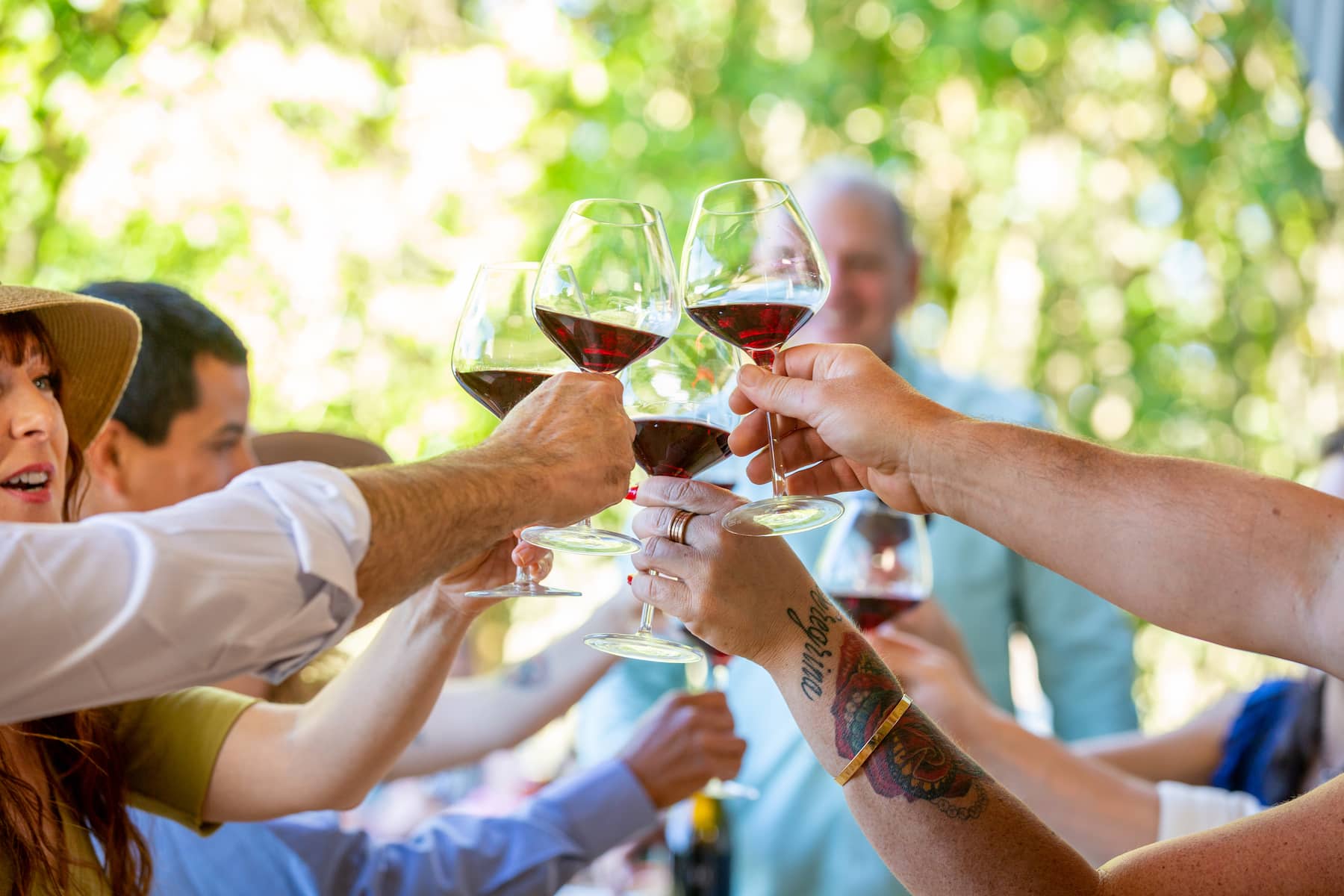 Why we chose it: We don't want to brag, but we think the Inner Circle has the best wine club benefits in Sonoma County.
Who it's for: Pinot Noir enthusiasts, social butterflies, and anyone with the travel bug.
Of course, we couldn't conclude our list of the best Sonoma California wine clubs without mentioning our own. If you're looking for one of the best wine clubs around, then you need to be a part of the Inner Circle.

This wine club is so much more than a wine club subscription. When you join the Inner Circle, you'll immediately get our limited Estate Grown Pinot Noir. We also offer our members complimentary shipping and access to exclusive dinners and parties all around the country. Let's not forget to mention that our private tastings in our vineyard home are free for our members. This is not a tasting room or hospitality venue: it's our home and you are welcome.

And, for those who like to travel a little further afield, we even have a travel club for our Inner Circle members. Our members get fun a slate of annual Sonoma wine club events to travel with us and sip the best bottles of wine in idyllic locations like Italy, Kenya, Cuba, South Africa and New York City. But not only that. You can also enjoy local activities like kayaking, hiking, and sailing.

We'll even work with you to create an auction lot in support of whatever charity is nearest and dearest to your heart. The Inner Circle has it all!

And, if you can't come to us, let us come to you! Halleck Vineyard offers virtual wine tastings for you to enjoy with friends and family from the comfort of home.
Get out and enjoy these California wine clubs
As you can see, the best wine clubs in California deliver more than just amazing wine selections.

Want beautiful views while sipping chardonnay? Desire a budget friendly price point without sacrificing taste? Or do you want an award-winning culinary experience to go with that glass of sauv?

There is sure to be a place on our list of the best Sonoma California wine clubs that calls out to you. So check out the list above and let us know if we helped you find a new favorite!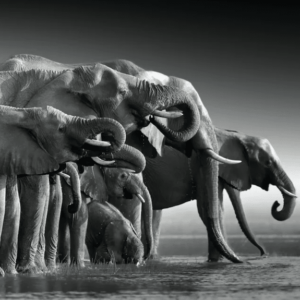 Join Sonoma vintner Jennifer Halleck on an unforgettable journey to Africa, where you will explore the wonders of this vibrant continent and share your passion for wine with fellow enthusiasts.…
Read More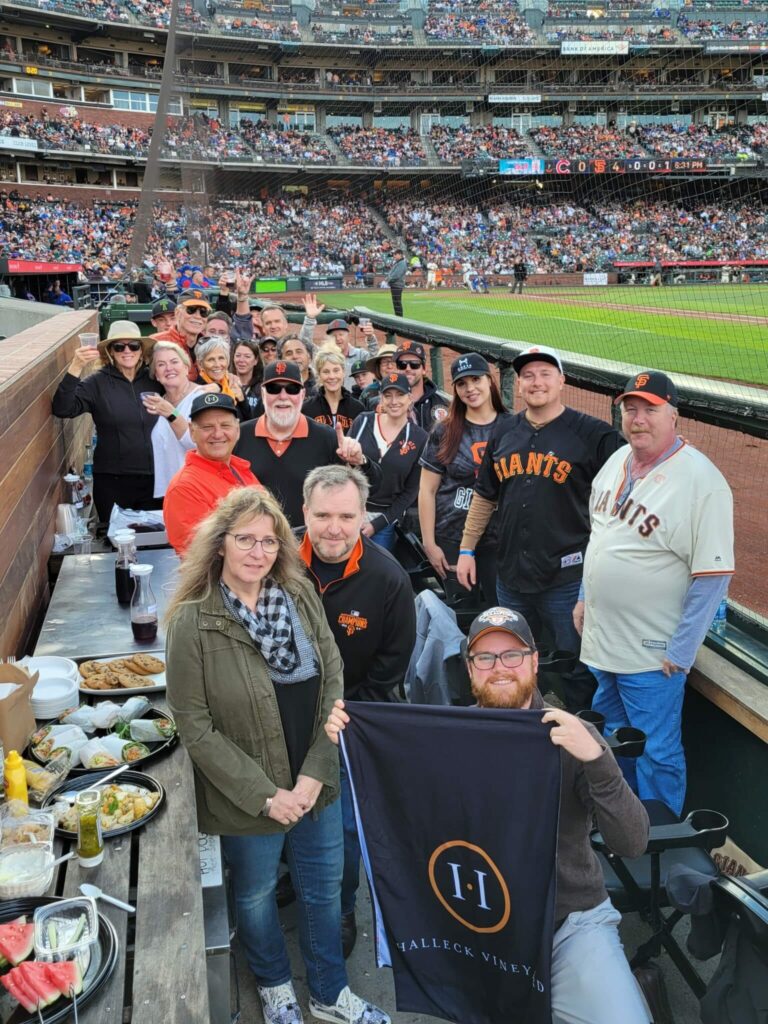 In keeping with our mission of building community through wine, on Sunday, July 31st we organized a trip to the ball game for our Inner Circle Wine Club to see the San Francisco Giants vs….
What are the best gifts for wine lovers? Wine of the month club gifts, of course! Anyone who's a wine drinker would receive a wine subscription with open arms….
Sonoma Wine Tasting in Sebastopol