Farm Vineyards Russian River Valley Pinot Noir – Wine Story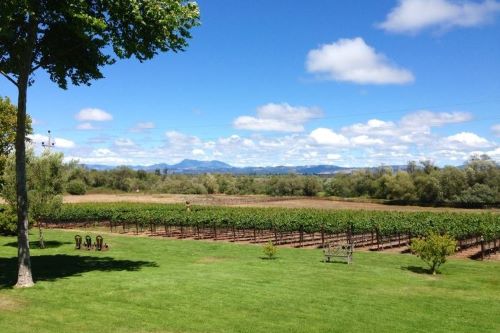 The Farm Vineyards was the first vineyard in our neighborhood from which we purchased fruit to make Pinot Noir.
In 2003, after being judged #1 Pinot in the United States, we needed to make more wine than our Estate Grown Pinot Noir could support. Greg Lafollette, our winemaker, started combing the countryside and met Ben and George, just down the road from the winery in western Sebastopol.
Ben and George were successful, retired San Francisco business attorneys who planted a two-acre backyard vineyard with modest aspirations for its future. They simply hoped to sell the fruit to support the agriculture. They dreamed of living on a vineyard, moving from the hustle bustle of city life. The Farm was their weekend getaway. They hoped to enjoy the Farm before having "bought the Farm."
We purchased their very first crop in 2003 and blended it with a bit of our Estate Grown to make our first Three Sons Cuvee Pinot Noir.
It wasn't until 2005, after contracting more and more vineyards, that we realized the Farm Vineyard was quite special. The winery was enjoying exponential growth as our wines were distributed across the country, so we kept adding vineyards. The Farm stood out.
So we took a portion of the fruit from our 2005 crop and made our first vineyard-designated wine from The Farm Vineyard. It followed in the footsteps of our Estate Grown Pinot Noir and started winning award after award. We lobbied Ben and George to shift the vineyard to organic farming.
In 2019, our 2014 The Farm Vineyard, Russian River Valley Pinot Noir took the Grand Prize. It was judged Best of Class in the San Francisco Chronicle Wine Competition. It was the largest competition in the history of the country. 7200 wines were entered.
Then in 2020, our 2015 pinot noir vintage was awarded a Double Gold.
This is a very special vineyard producing a wine of international repute.
The 2016 boasts a highly aromatic nose, showing rose petals, bing cherry, black tea and thyme. Rich earthy tones blend with fruit for great texture and structure. Notes of dark cherry, black tea and dried herbs for an elegant old-world style. The finish is long of tea and gentle tobacco, hinting of dried fruit. Truly sophisticated and stunning!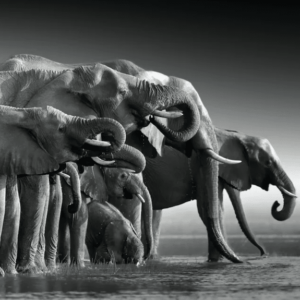 Join Sonoma vintner Jennifer Halleck on an unforgettable journey to Africa, where you will explore the wonders of this vibrant continent and share your passion for wine with fellow enthusiasts.…
Read More
Want to experience the best Pinot Noir wine this world has to offer? Pinot Noirs that are so bold and fruity you might mistake them for Syrahs?…
Sonoma Wine Tasting in Sebastopol