What is Pinot Noir? Your Introduction to a Beloved Red Wine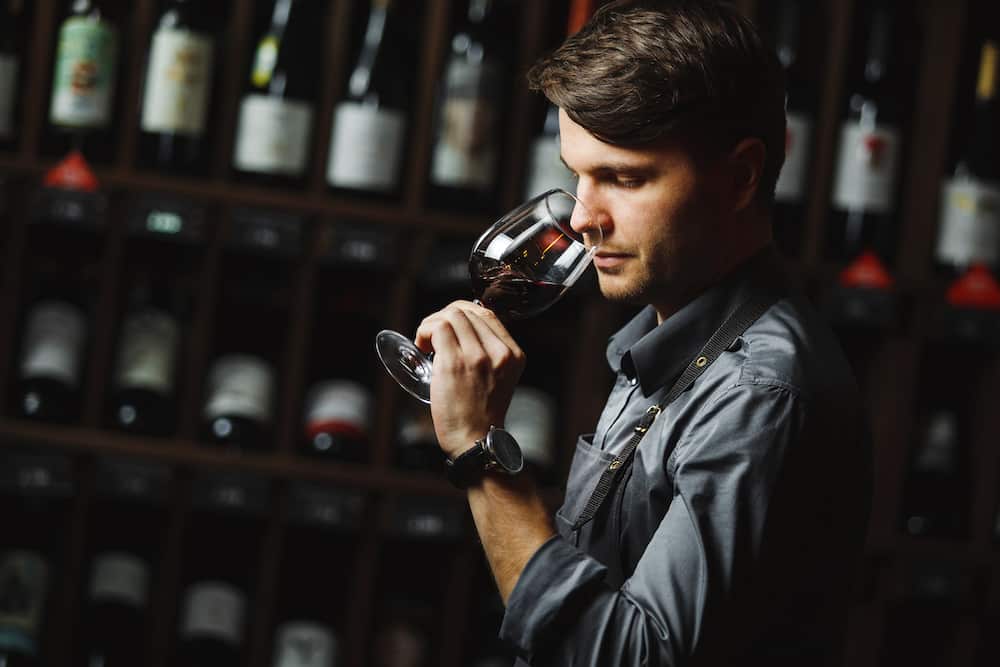 Ah, Pinot Noir. With a subtle fruit taste and an array of other delightful flavors rolled into a lovely ruby-colored glass of wine, it is truly a varietal fit for almost any occasion. In fact, it's known as the world's most popular light-bodied red wine and it happens to be the most popular wine we make here at Halleck Vineyard.
So, we wouldn't be surprised if you've already heard of or tasted it.
But what is Pinot Noir exactly? What makes Pinot Noir different from a Cabernet Sauvignon? What is the best food to pair it with? And is it even always a red wine? 
We're here to answer these questions and more, such as how to pronounce Pinot Noir and the Pinot Noir meaning, the history of Pinot Noir grapes, tasting notes, and other Pinot Noir facts that will make you a very savvy sipper indeed.
What is Pinot Noir?
As we mentioned, Pinot Noir is a light-bodied wine that is loved for its red fruit flavors, spicy aromas, and long, smooth finish.
The name itself is French, and may make you feel a bit more fancy just saying it. Pinot Noir is pronounced "pee-no nwär," and the name comes from the words "pinot," for "pine," and "noir" for "black." That already hints at some of the flavors and colors you can expect from the wine.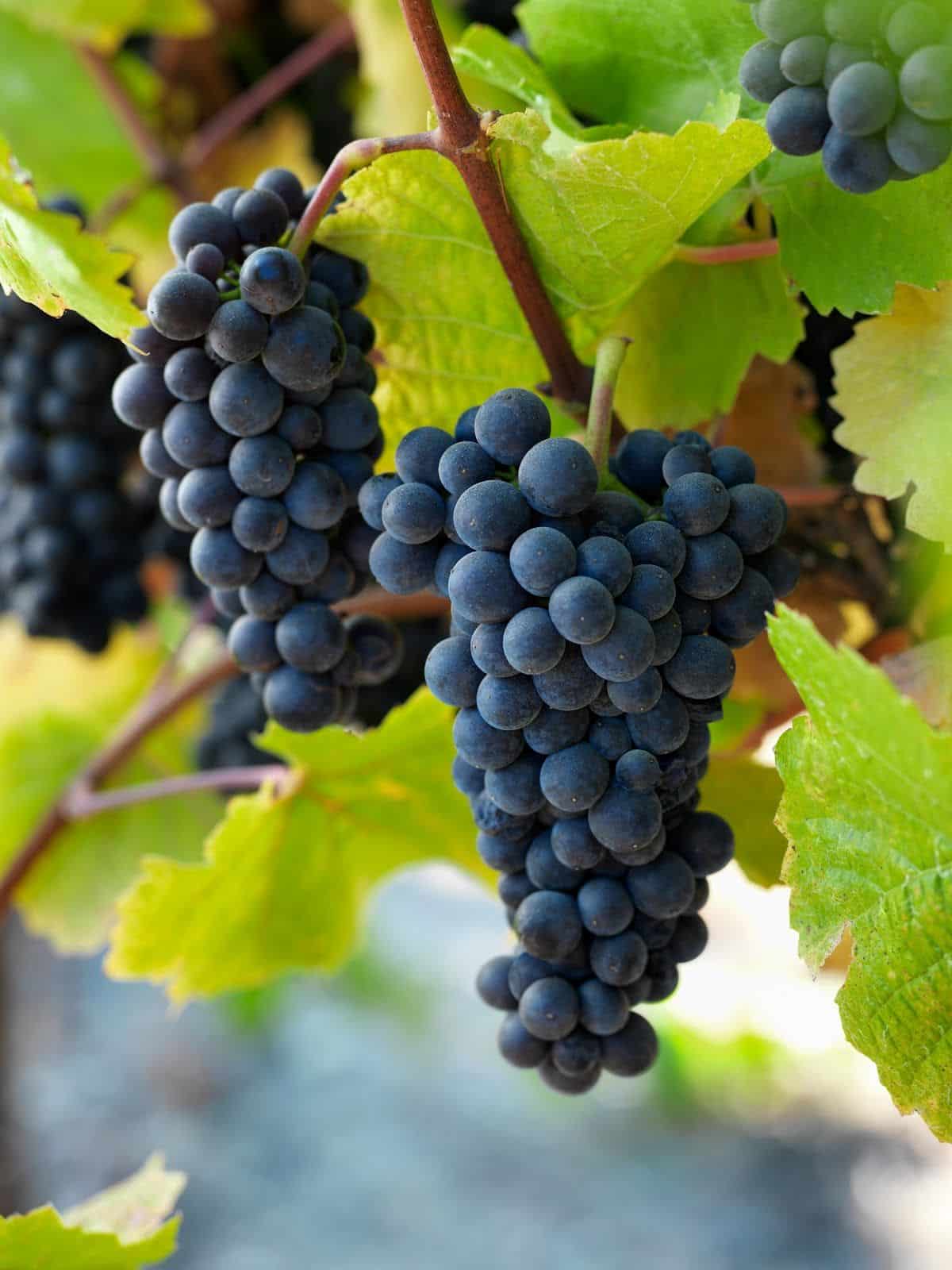 But Pinot Noir's meaning also makes sense if you look at the shape and color of its grapes.
Pinot Noir grapes have very dark black skins and grow in pine-cone shaped clusters. The interior and juice, however, are quite light. Genetically, Pinot Noir grapes are nearly identical to Pinot Grigio and Pinot Blanc grapes – they are simply different color mutations.
These grapes are notoriously moody (aka: can be difficult to grow) but tend to thrive best in cooler climates, as they will wither if exposed to too much heat. The challenge is that they also require lots of sunshine. And, finally, the cone-shaped bunches of grapes are also prone to disease if they are either watered too much or too little.
For this red wine, it's all about creating an environment that's juuuuust right – and the end result is always worth the effort!
The exterior of Pinot Noir grapes are undeniably dark, but did you know that Pinot Noir can be red or white? Though usually used to produce a light-bodied and elegant red wine, Pinot Noir grapes are used for red, white, rosé, and even sparkling wines.
When used, the black skins of Pinot Noir grapes impart a deep burgundy color to the wine, as well as some tannin and structure. Meanwhile, white Pinot Noir wine is produced by removing the skins and using only the light-colored center of the grapes.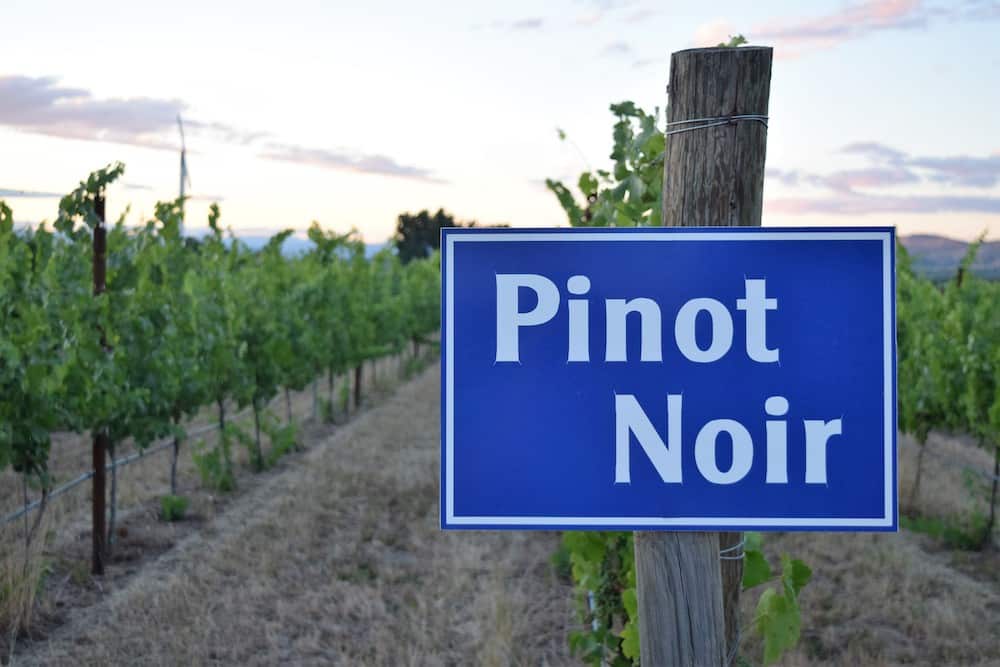 Despite the challenge in growing them, Pinot Noir grapes are the 10th most-planted grape variety in the world. But that's not all there is to know about this finicky grape and the delicious wines it makes. Let's take a look at this grape's origin and how Pinot Noir wine became an international sensation.
What is Pinot Noir's history?
Pinot Noir is one of the oldest grapes in the world – more than 1000 years older than Cabernet Sauvignon! No one is entirely sure who is responsible for planting the first Pinot Noir grape vines, or when they did so, but we do know Pinot Noir grapes have been around since Roman times.
And, in 1000 A.D., after the Romans abandoned their vineyards in Burgundy, France, some Cistercian monks decided to take it upon themselves to cultivate the grapes.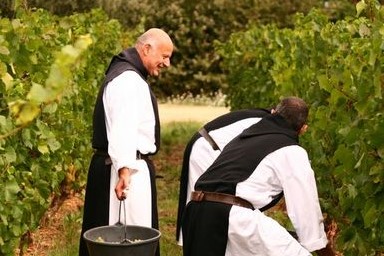 It is thanks to these monks that we can enjoy Pinot Noir wine today. For they took absolutely meticulous notes on how and where the grapes grew best, as well as how the taste of the wine was affected by different techniques and climates.
The monks discovered that Pinot Noir vines preferred climates with long, cool growing seasons and grew best by large bodies of water, in protected valleys. The monks were religiously devoted – quite literally – to make the best wine possible and, because of this, Pinot Noir wine became known for its scarcity and superb quality.
This wasn't just about Pinot Noir, though, this was the beginning of modern winemaking as we know it, and when winemakers really began to note the influence of "terroir" in the final taste.
The most coveted Pinot Noir vines in the world grow just south of Dijon in Burgundy, where it all began. But because of its intrigue, this popular grape has spread throughout the world in cool regions of France, Switzerland, Austria, Germany, New Zealand, Australia, Chile, and the USA – particularly in California, Oregon, and New York.
Today, some of the most amazing Pinot Noirs come from American soil – particularly the sandy, pebbly soils of the Russian River Valley in California, where Pinot Noir grapes find the perfect balance of sunshine and a mild climate. The proximity to the Pacific Ocean provides cooling breezes and foggy mornings, which give way to warm and sunny afternoons.
The climate and soil in this part of Sonoma County is a Pinot Noir vintner's dream. It is absolutely wonderful for growing dominant fruity flavors – and a Russian River Valley Pinot Noir is truly something to behold.
Additionally, much to winemakers' and drinkers' delight, there are a variety of soils and elevations in the region, creating incredible nuances specific to each Pinot Noir wine produced there.
So, you can taste several Russian River Valley Pinot Noirs and find something a little different in each. But you've been warned: it may be hard to pick a favorite. Red wines in this region have received numerous awards, and Russian River Valley Pinot Noir is known as the best Pinot Noir in North America, if not the New World. 
How is Pinot Noir made?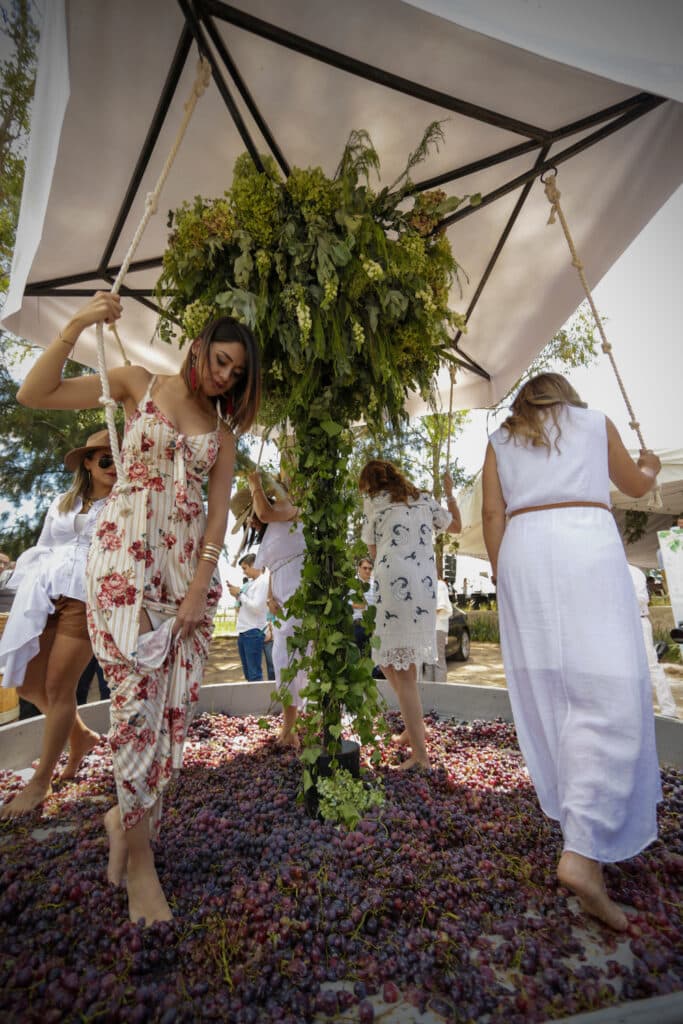 Pinot Noir grapes are usually harvested at night or in the early morning to keep the finicky grapes fresh. Harvesting at night provides for cooler temperatures, delaying inevitable fermentation and allowing for more control in the winemaking process.
After they are harvested and de-stemmed, they are placed in stainless-steel tanks.
Sometimes, the grapes are given a "cool soak" before fermentation to help achieve a wine with a deeper color and smoother tannins. Then, a crusher is used to release the juice from the grapes, and the juice and skins are left to ferment. Pinot Noir grapes are often fermented at lower temperatures to help retain their aromas, and sometimes they are stirred, "punched down" or "pumped over" during fermentation to once again develop richer color and smoother tannins.
After fermentation, the juice of the wine is separated from the skins and seeds and is placed into barrels, usually made from French Oak, for nine to twelve months before bottling. During that time, the oak barrels give Pinot Noir some of its unique flavors.
Pinot Noir tasting notes
We've talked an awful lot about what Pinot Noir is and where it comes from, but now let's focus on the really fun stuff – how it tastes.
So, what is Pinot Noir's flavor profile?
That will vary depending on where it was made. In France, you'll find Pinot Noir tasting notes of cherry, rose petal, hibiscus, mushroom, and even potting soil! It will tend to be more earthy and floral. In California, on the other hand, you might experience raspberry, cherry, allspice, Darjeeling tea, or vanilla – a fruitier, spicier delight on the palate.
In general, what Pinot Noir is best known for is its red fruit flavors and silky tannins.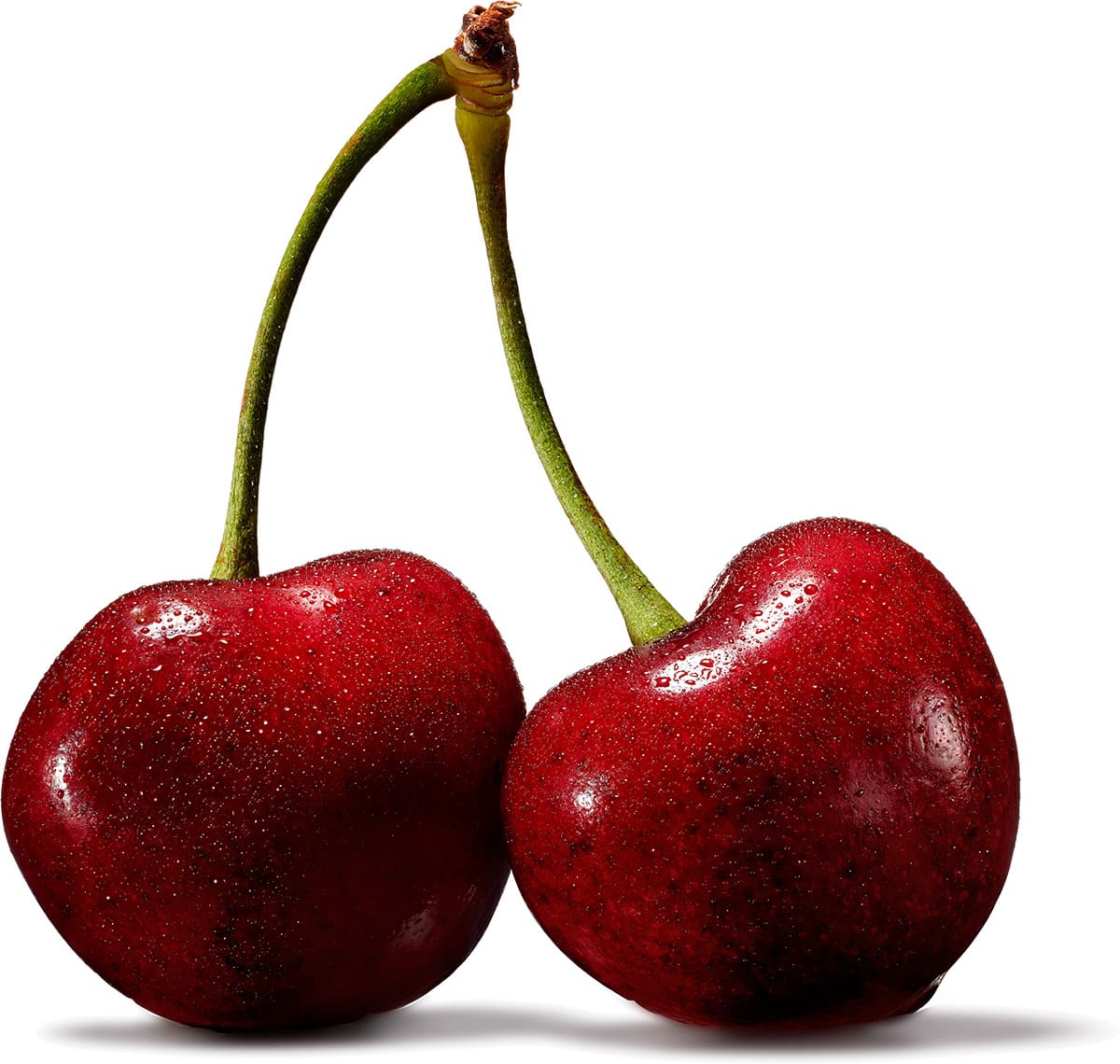 When comparing Pinot Noir vs Cabernet Sauvignon, a Pinot Noir is more delicate and light-bodied, whereas a Cab is a more punchy, robust red wine. A Cab has much "grippier" tannins than a Pinot Noir, and the Pinot may be described as the more elegant of the two.
But what Pinot Noir is known for does not always come to pass in the actual bottle. Pinot Noir can vary wildly from vineyard to vineyard, and some winemakers even use whole cluster fermentation (adding the entire grape bunch, stems and all, into the crusher and fermenter) to create a wine with incredibly high tannins.
Cooler climates can produce a lighter, more delicate Pinot Noir, while warmer climate wines can be riper and more full-bodied. If the wines are made 100% in new French Oak, it becomes incredibly robust and "oaky". There are an infinite number of variables when making this wine, and the Pinot Noir flavor profile can change dramatically based on the terroir and winemaking methods of each bottle.
What is Pinot Noir's sweetness level?
In addition to learning about the tasting notes of Pinot Noir, we are often asked: "Is Pinot Noir sweet?"
The most simple answer is no.
But, as with all wines, it's a bit subjective depending on your own palate and preferences. Generally, though, Pinot Noir is made in a dry style. When we say "dry" we refer to the fact that the wine has less than 5% of residual sugar.
Residual sugar (sugar that was not converted to alcohol during fermentation) in Pinot Noir overwhelms the delicate berry flavors and smooth textures. And a good Pinot Noir wine is all about balance. So, because the red fruit flavors already impart some perception of sweetness, they generally taste best when produced in a dry style.
How to enjoy your Pinot Noir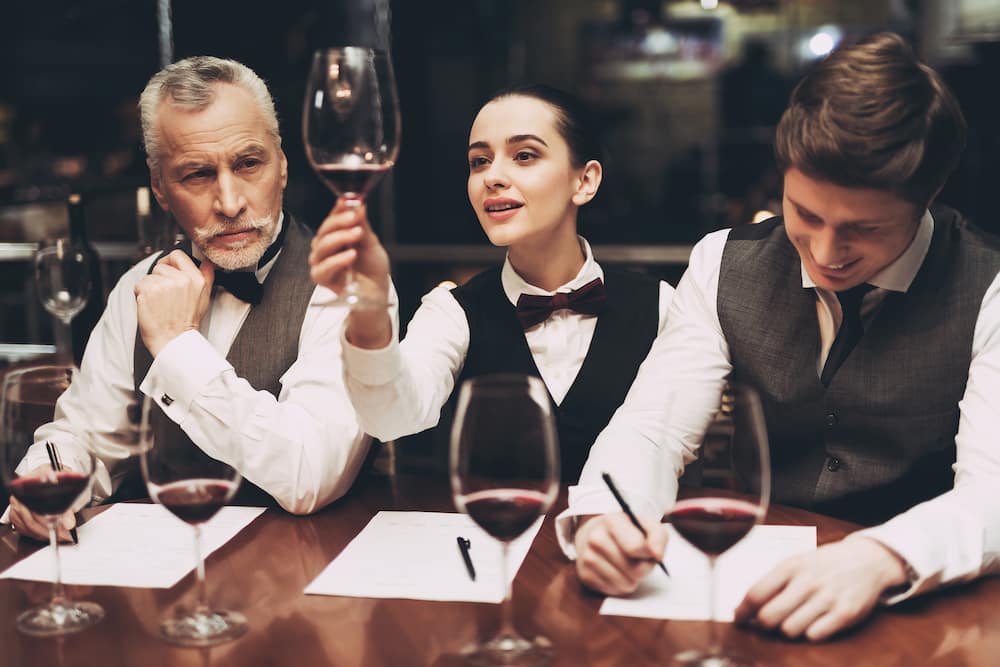 There are no cut and dry rules for the best Pinot Noir glass to sip out of, but we do have a couple of suggestions. When looking for a Pinot Noir glass, look for a large, round, bell-shaped one.
This will help contain the delicate aromas of your wine. You can also use a fishbowl or whiskey snifter in a pinch.
Pinot Noir is best enjoyed at a temperature between 55–62F. If you don't finish your bottle, you can place it in the refrigerator and the wine will stay fresh for an additional one to three days. Blowing into the bottle and corking it in the fridge can double this life, sealing the wine in your carbon dioxide.
Now that you know Pinot Noir's taste and a few serving tips, it's always nice to know how to pair your wine with food.
What are the best Pinot Noir food pairings?
When exploring the best pairings for Pinot Noir, you have a lot of options to choose from. Here are just some of our favorite Pinot Noir food pairings:
White meats
Because of its lower tannins and higher acidity, Pinot Noir pairs perfectly with white meats. We believe it is best enjoyed with chicken, turkey, duck, and pork. And, if you have a heavier Pinot, it will play very nicely off the gamey flavors of partridge, pheasant, or grouse.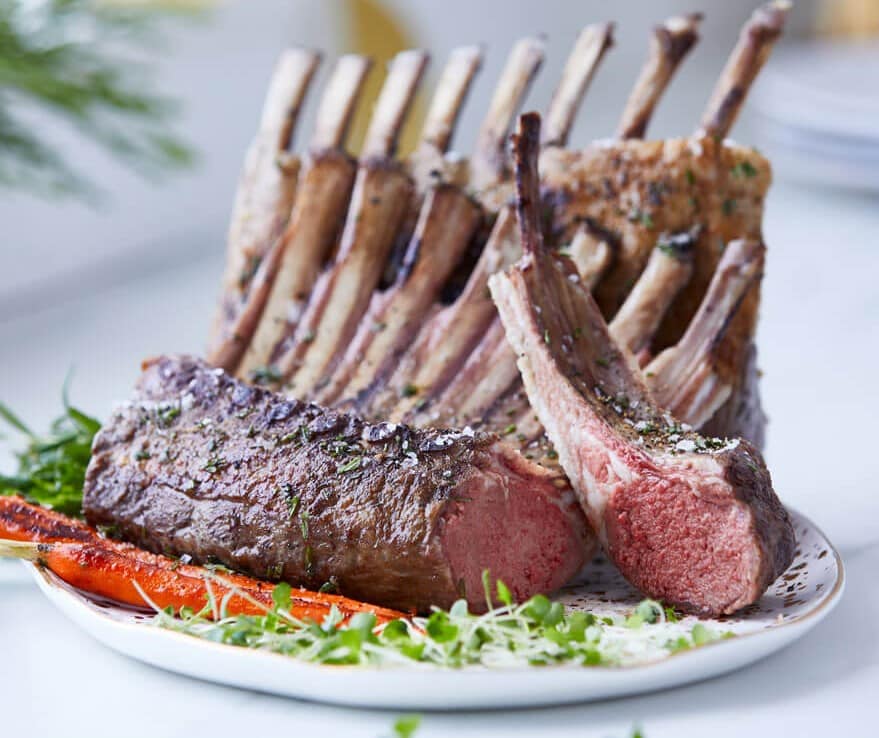 Grilled Meats
The deep berry and spicy, gamey qualities of a glass of Pinot Noir are wonderful when matched with the sweet and smoky barbecue flavors of a great cut of grilled meat. Rack of lamb, venison, and beef tenderloin are all great choices to go along with your Pinot Noir wine.
Fish
You may think of fish as a purely white wine dish, but this lighter red wine pairs delightfully with a heartier trout or salmon dish. We suggest you steer clear of halibut or cod in order to enjoy the full experience of the light red wine. White fish like these make for great Sauvignon Blanc food pairings, though.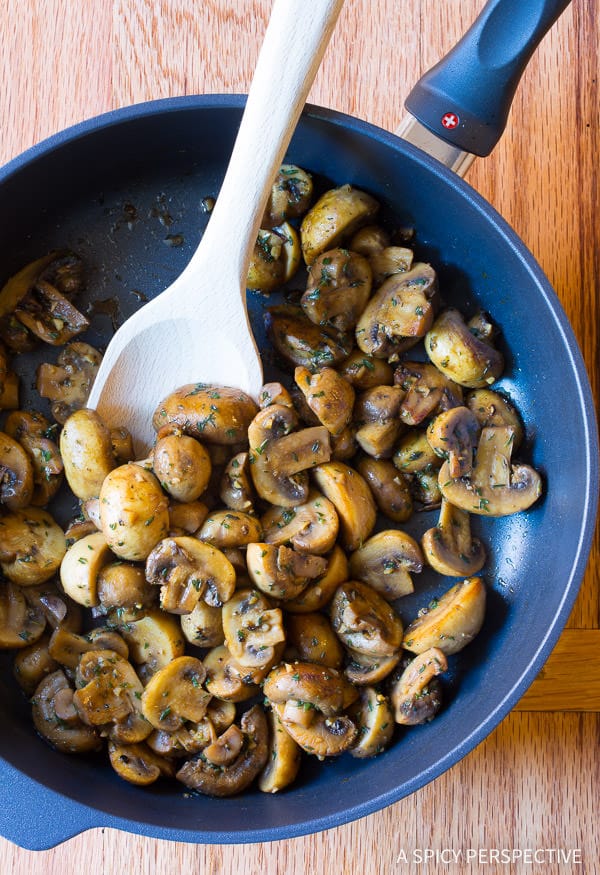 Mushrooms
Because many Pinot Noirs have an earthy, mushroomy taste themselves, they are the perfect match for mushroom dishes. Surprisingly, mushrooms will also bring out the fruitiness in your wine. So, why not try it with a mushroom risotto or another dish with earthy vegetables?
Cheese
A classic wine pairing if there ever was one, cheese is no exception when it comes to Pinot Noir. Some good options include Brie, Camembert, aged Gouda, Gruyère, and aged goat cheddar. You can even try a white pizza, where the cheese, bread, and fresh herbs will be a perfect match for your wine.
Finding what Pinot Noir is best for you
Because the tasting notes of Pinot Noir are so varied, there is a good bottle for everyone. Many white wine drinkers who shy away from tannins will still be seduced by the smooth, silky textures of a Pinot Noir.
Cab and Syrah drinkers can also find something to appreciate, particularly in Pinot Noir from California, where the best Pinot Noir wine can rival even the best of the other reds. 
Hailing from the award-winning Russian River Valley region, the numerous varieties of Halleck Vineyard Pinot Noir provide something for every taste.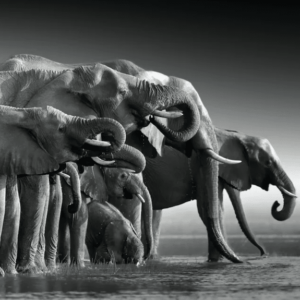 Join Sonoma vintner Jennifer Halleck on an unforgettable journey to Africa, where you will explore the wonders of this vibrant continent and share your passion for wine with fellow enthusiasts.…
Read More
If you're new to the world of red wine, or perhaps a white wine or rosé aficionado looking to branch into new (red) territory, you may have found yourself asking: "Is Pinot Noir sweet or dry wine?" …
Sonoma Wine Tasting in Sebastopol