The Wine Lover's Guide to Sauvignon Blanc Wine: Tasting Notes, Calories, Pairings and More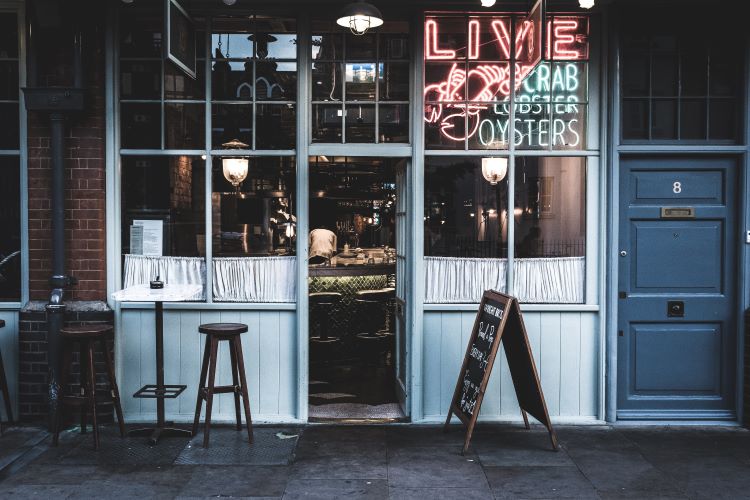 When it comes to a refreshing glass of white wine, Sauvignon Blanc simply can't be beat. Sauvignon Blanc wine is one of the most popular white wines in the USA for a reason. One can compare Pinot Grigio vs. Sauvignon Blanc. But, Sauvignon Blanc is crisp, fruity, complex, affordable, easy to drink, and extremely versatile in food pairing.
Where did Sauvignon Blanc come from, and what makes it so distinct? Does Sauvignon Blancs taste different depending on where they are made? And what are the best Sauvignon Blanc food pairings?
We're here to answer these questions and more in this definitive guide to well-loved Sauvignon Blanc wine.
---
---
What is Sauvignon Blanc wine, and where did it come from?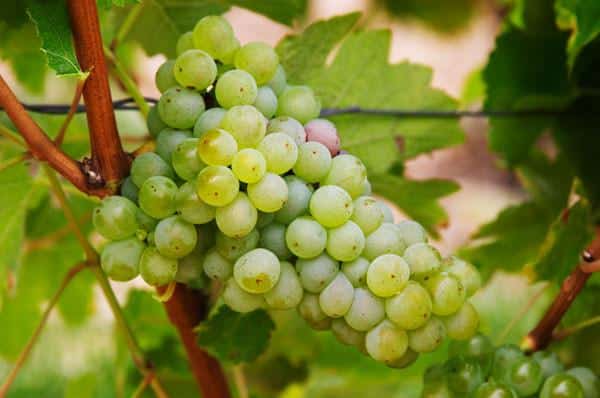 Sauvignon Blanc wine is a very distinct beverage. It's known for its high levels of acidity, low levels of sugar, and notes of tropical fruit and herbaceous notes.
The name Sauvignon Blanc comes from the French words "savauge" (wild) and "blanc" (white). This wine is indeed quite wild, both in taste and origin. The green-skinned grapes from which it's made grew like weeds throughout France where it was discovered in the 18th century.
And, in case you were wondering, Cabernet Sauvignon is indeed related to Sauvignon Blanc. In fact, Cab Sauv is a cross of Sauvignon Blanc and Cabernet Franc grapes.
Sauvignon Blanc grapes are round in shape and hang in small, dense clusters. They can grow in a range of climates, but fare particularly well in dry, sunny regions. These grapes are also affected greatly by the terroir (soil content, weather, etc) of their region.
Sauvignon Blanc wine grapes first originated in the Bordeaux region of France, but have since become popular in New Zealand, California, and Chile. In fact, it was New Zealand that really put Sauvignon Blanc wine on the map in the 1980s.
Before the 1980s, Sauvignon Blanc was primarily popular in France – but under a completely different name. The grapes traveled from Bordeaux to the Loire Valley, where they were marketed under the name "Sancerre" (san-SER) after the region they were made in. All wines in France are described by their place of origin, not the grapes from which they are made.
---
---
Sancerre made quite the buzz in Parisian nightlife, where it was regarded as a delightfully drinkable white wine both with and without food. It was unique because of its green and seasoned flavors and became a very hip varietal in bars and bistros.
Sauvignon Blanc wine didn't really hit the international market until it debuted in Marlborough, New Zealand. New Zealand, like California and much of the wine world, use the actual grape name, Sauvignon Blanc, and the wines they sold were crisp, refreshing, and incredibly affordable. The world took notice.
Soon after, winemakers in Sonoma and Napa, California, Casablanca, Chila, and even Stellenbosch, South Africa were scrambling to make their own Sauvignon Blanc wines. The popularity took off, and the variety of tastes and types of Sauvignon Blanc increased tenfold.
How is Sauvignon Blanc wine made?
Sauvignon Blanc is relatively simple to make. In order to embrace the bright, fruity flavors of the wine, Sauvignon Blanc is seldomly aged in oak barrels, but instead in stainless steel tanks. The wine is fermented at low temperatures (between 42° to 50° F) to retain as much of the grape's fruitiness as possible.
After a few rackings, the wine is fined, filtered, and then bottled within just a few months after fermentation. Sauvignon Blanc is a wine best enjoyed young to appreciate its true acidity, so it's not uncommon for a Sauvignon Blanc wine that was fermented just five months ago to show up at your dinner table. That said, a finely made Sauvignon Blanc can be aged and delicious for as long as a decade.
When Sauvignon Blanc is fermented, the winemakers usually wait for all the sugars to convert to alcohol. This gives the wine a moderate-to-high alcohol content (usually between 12.5–14% alcohol by volume) and a dry finish.
Is Sauvignon Blanc wine dry or sweet?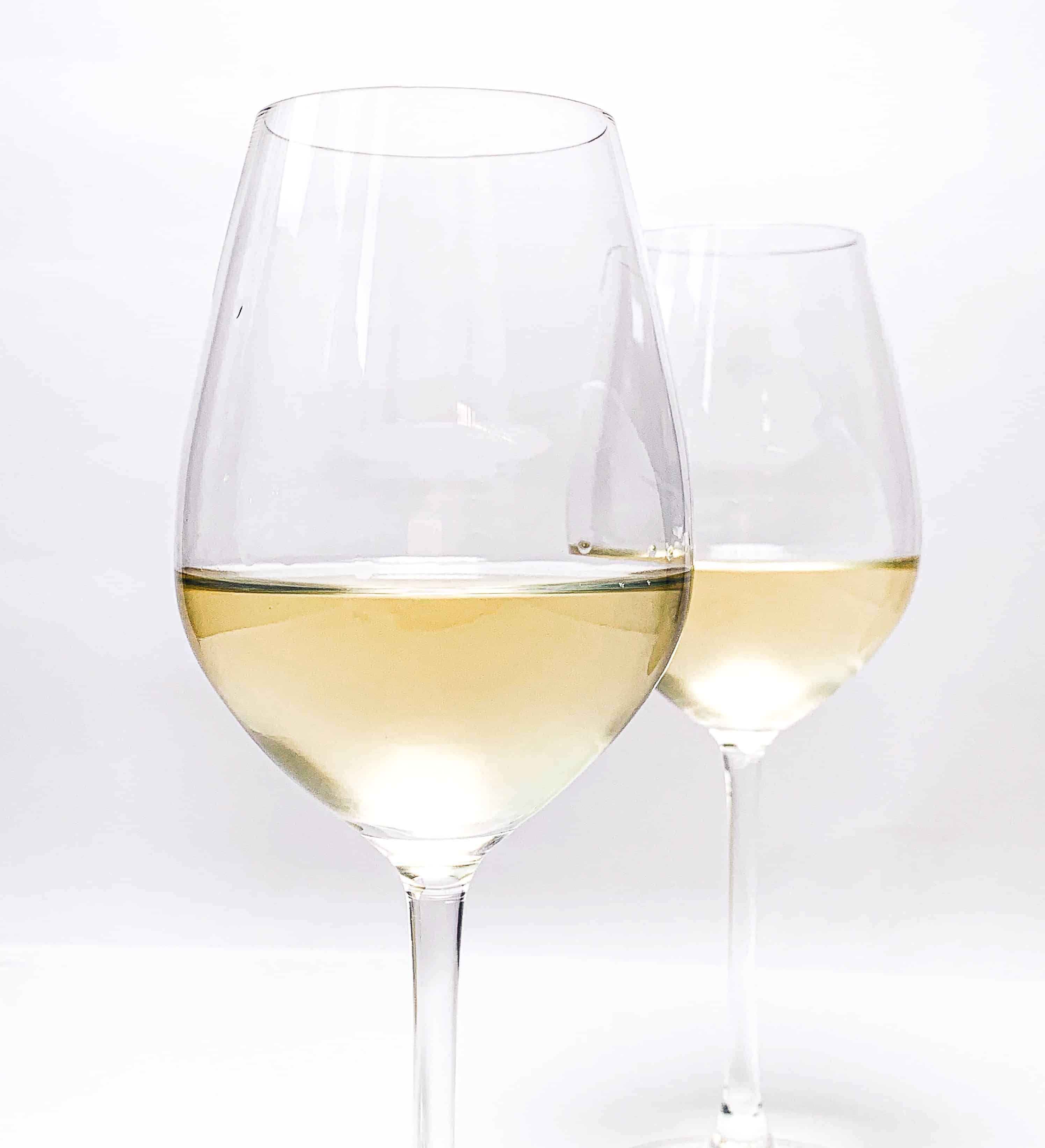 Since Sauvignon Blanc is usually made in a dry style, which means there is little residual sugar once the grape juice has been converted to alcohol by yeast. Still, one needs to ask — is Sauvignon Blanc sweet?
Some winemakers, however, (particularly those in the Marlborough region of New Zealand) choose to make sparkling wine out of their Sauvignon Blanc grapes and leave in a hint of sugar for added richness.
A few grams per liter of residual sugar is still considered a dry wine, so the majority of Sauvignon Blanc wine ranges from completely dry to off-dry. The tropical fruity qualities of some Sauvignon Blanc wines might make them seem a little sweeter than they really are. But the hint of sweetness is balanced out by the bright acidity in this bold varietal.
Just as Gewurztraminer wine is often made sweet with residual suger, we enjoy our Halleck Vineyard Sauvignon Blanc on the dry side. Sauvignon Blanc wine can also be made "sweet."
When Sauvignon Blanc wine is fermented in oak, it takes on vanilla and custard notes as well as riper tropical fruit qualities. This can dull the acidity a bit, adding to the experience of sweetness in the wine, even though the sugar-levels may be on the dry side.
Sauvignon Blanc grapes can even be used to make dessert wines, such as the Sauternes and Barsac wines from Bordeaux. These wines are made from grapes affected by noble rot, or botrytis, which makes them delightfully sweet indeed.
In general, if you are picking up a bottle of Sauvignon Blanc wine at the store, you can expect it to be on the crisp, dry side of things.
---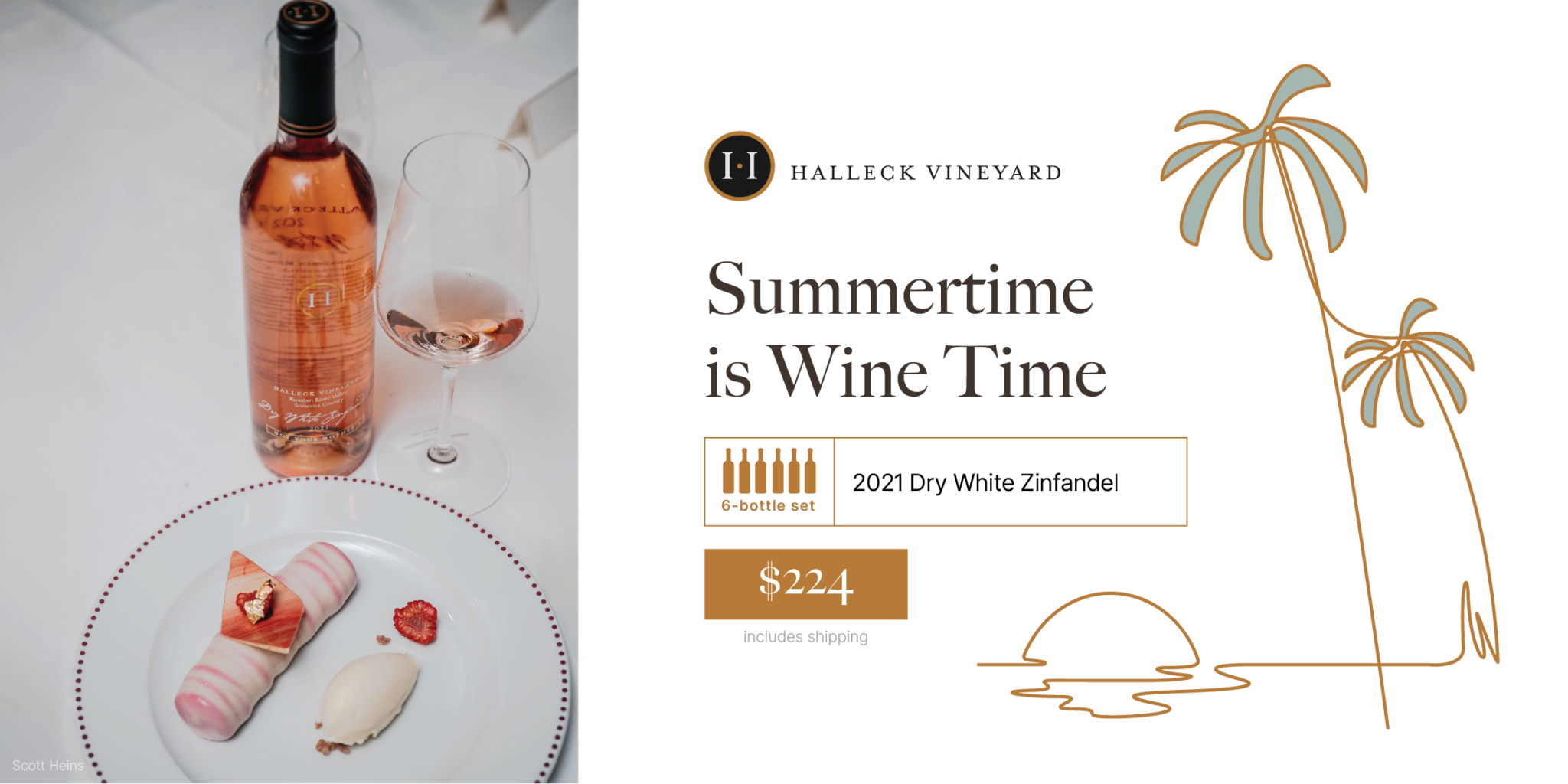 ---
How many calories does Sauvignon Blanc have?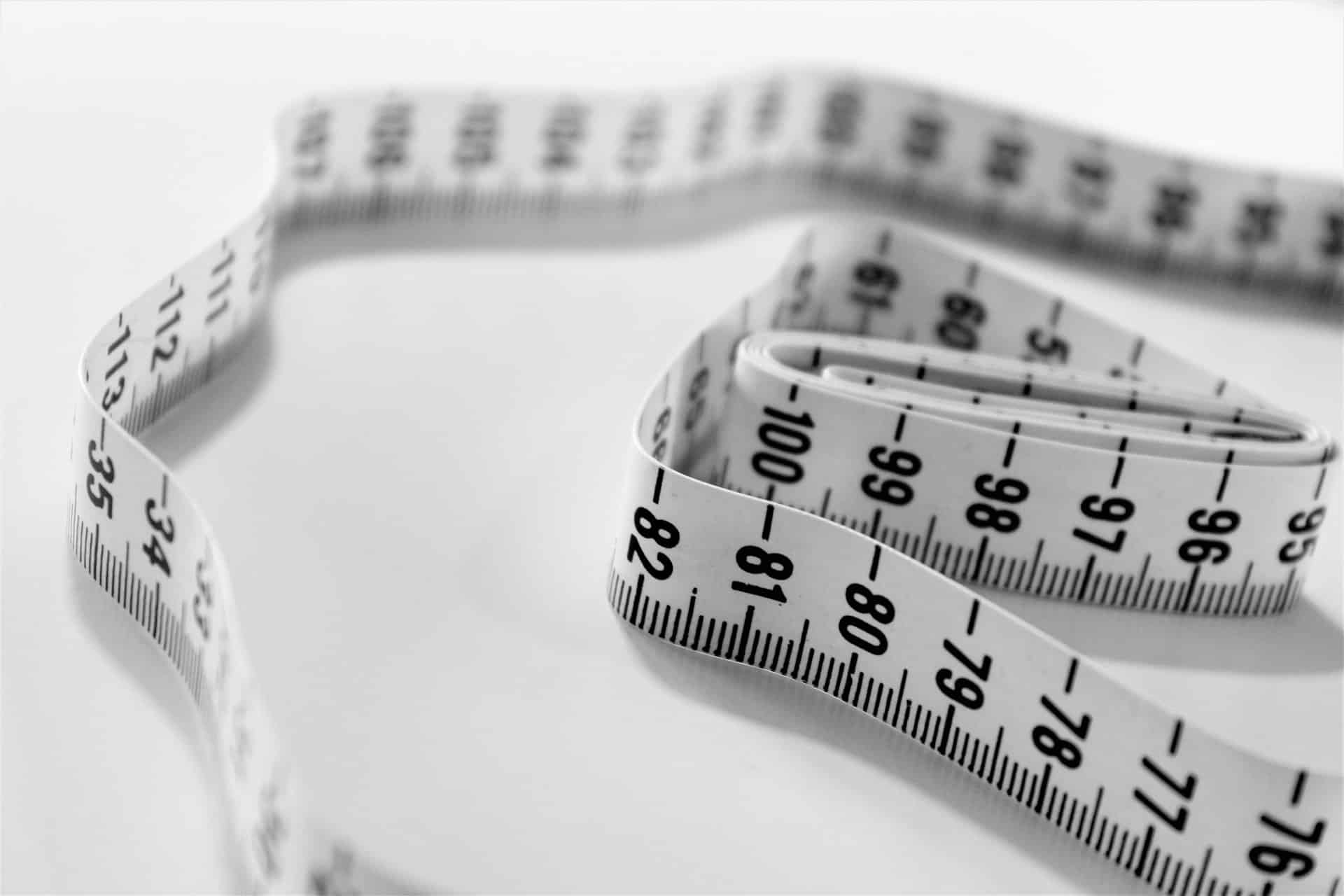 Sauvignon Blanc wine has a bad name when it comes to calories. Sure, Sauvignon Blanc calories are higher than some other white wines, but that's because it has a higher alcohol content. In fact, when compared to a high-alcohol red wine, Sauvignon Blanc calories can appear quite low.
On average, you're looking at about 120 Sauvignon Blanc calories per a 5-ounce glass, and 620 Sauvignon Blanc calories per bottle.
Then there are Sauvignon Blanc carbs to consider. Sauvignon Blanc carbs aren't something to worry about, especially if your Sauvignon Blanc wine is on the dry side (as they usually are). When the wine is dry, Sauvignon Blanc carbs usually range between zero to four grams.
To have a healthy, balanced diet, you should eat between 225 to 325 grams of carbohydrates per day. That means Sauvignon Blanc carbs barely make a dent in your daily allowance, and you don't need to feel guilty about having a few refreshing glasses of our wonderful Halleck Vineyard Sauvignon Blanc wine.
How should I serve Sauvignon Blanc wine?
Like all white wines, Sauvignon Blanc is best served chilled. We recommend placing your bottle in the fridge for a few hours. Then, remove it a half hour before serving. It's best enjoyed at about 55-58 degrees. If the wine is too cold, you will miss out on some of the flavors and acidity.
Sauvignon Blanc wine is both aromatic and acidic. You want to channel those qualities properly with the right wine glass. Look for a white wine glass with a narrow aperture. That holds the aromas in the glass and keeps the wine from hitting the sides of your tongue, where your taste buds pick up on acidity.
If you don't finish your bottle of Sauvignon Blanc, it can keep in the fridge for 2-4 days. After that, the wine will start to lose its flavors and oxidize.
How does Sauvignon Blanc taste?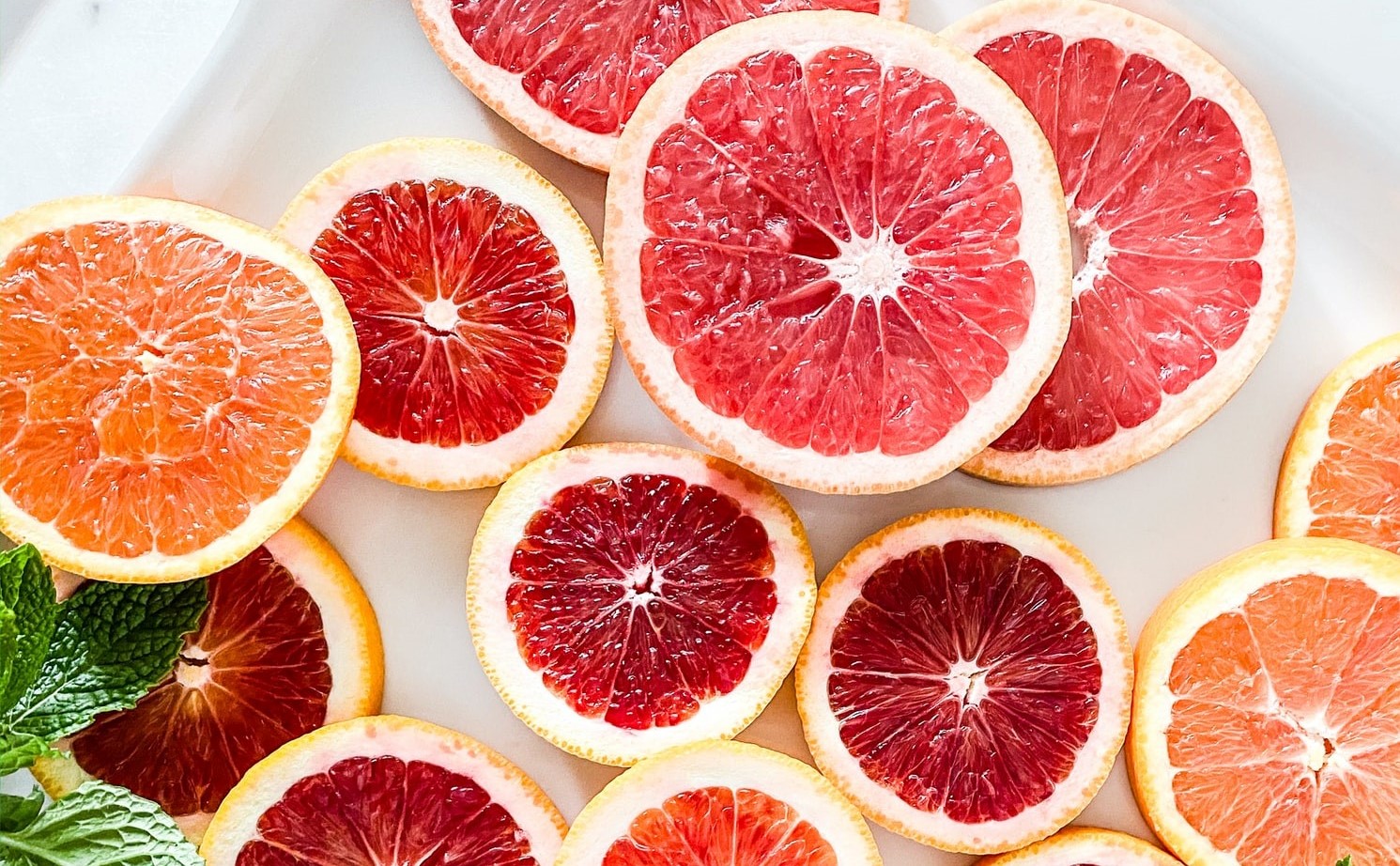 As mentioned, Sauvignon Blanc is known for its high acidity and the many different types of fruit flavors. Grapefruit, passionfruit, gooseberry, and lime, and notes of fresh herbs, green peppers, grass, and even jalapeño are common descriptors.
The herbal and vegetal aromas come from organic flavor compounds known as "pyrazines." Pyrazines are found in some red grape varieties as well, such as Cabernet Sauvignon and Merlot, and are responsible for "green notes" in the wine. Too much is not desirable and can be considered a flaw in the wine.
As mentioned before, Sauvignon Blanc wine can taste quite different depending on the winemaking region. If grown in a cooler region, the earthy green characteristics from the pyrazines will be more prominent. In a warmer region, you will instead experience riper fruit and tropical flavors.
Sauvignon Blanc wines from Loire Valley, France take on the characteristics of the soil there, which lends a smoky, flinty, minerally taste to the wine. Wines from Bordeaux will be more grassy and grapefruity.
In New Zealand, the sandy soils provide good drainage and lower fertility. This causes the grapes to grow in lower, more concentrated yields and produces fuller-bodied, fruit-forward wine with flavors of grapefruit, jalapeño, herbs, and bold tropical fruit.
The flavor of the wine can also be affected by the time of harvest. If harvested early, Sauvignon Blanc wines will be even more acidic with punchy lime flavor. If harvested later, the fruit flavors will be primarily of white peach or nectarine.
The best Sauvignon Blanc food pairings
Sauvignon Blanc is incredibly food-friendly. Because Sauvignon Blanc varies so from place to place, if you are curious about specific food pairings, please join one of our Halleck Vineyard virtual wine tastings. We can recommend the best Sauvignon Blanc food pairings based on tasting notes and regions.
Minerally Sauvignon Blanc wine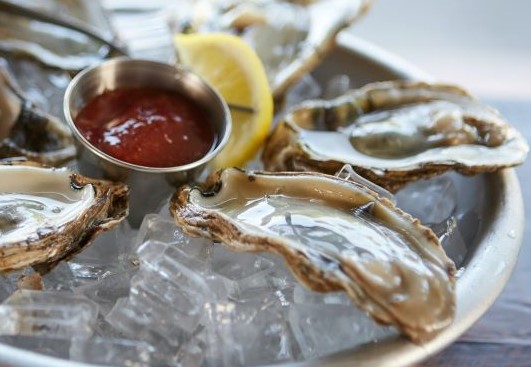 Regions: Sancerre, Tasmania
If your Sauvignon Blanc tastes of strong mineral and earthy undertones, then it's best to pair your wine with simple, lightly seasoned ingredients. We recommend fresh crab, white fish like cod, sea bass, or halibut, and raw or lightly cooked shellfish.
A minerally Sauvignon Blanc wine will also go well with dill, tomato, and goat cheese (on its own or in salads). It's also the best Sauvignon Blanc to match with sushi and sashimi.
Citrusy Sauvignon Blanc wine
Regions: Bordeaux (unoaked), Australia, Chile
If your Sauvignon Blanc tastes more heavily of citrus, you can balance it with an oily fish like mackerel or sardine. It will also pair perfectly with fish-and-chips, garlic prawns, and grilled chicken or lamb.
A citrus-heavy Sauv Blanc is also the best Sauvignon Blanc wine for pairing with artichoke, avocado, olives, and sharp cheeses like feta. Because of this, it tends to play well with Greek and Mexican cuisine.
Herbaceous Sauvignon Blanc wine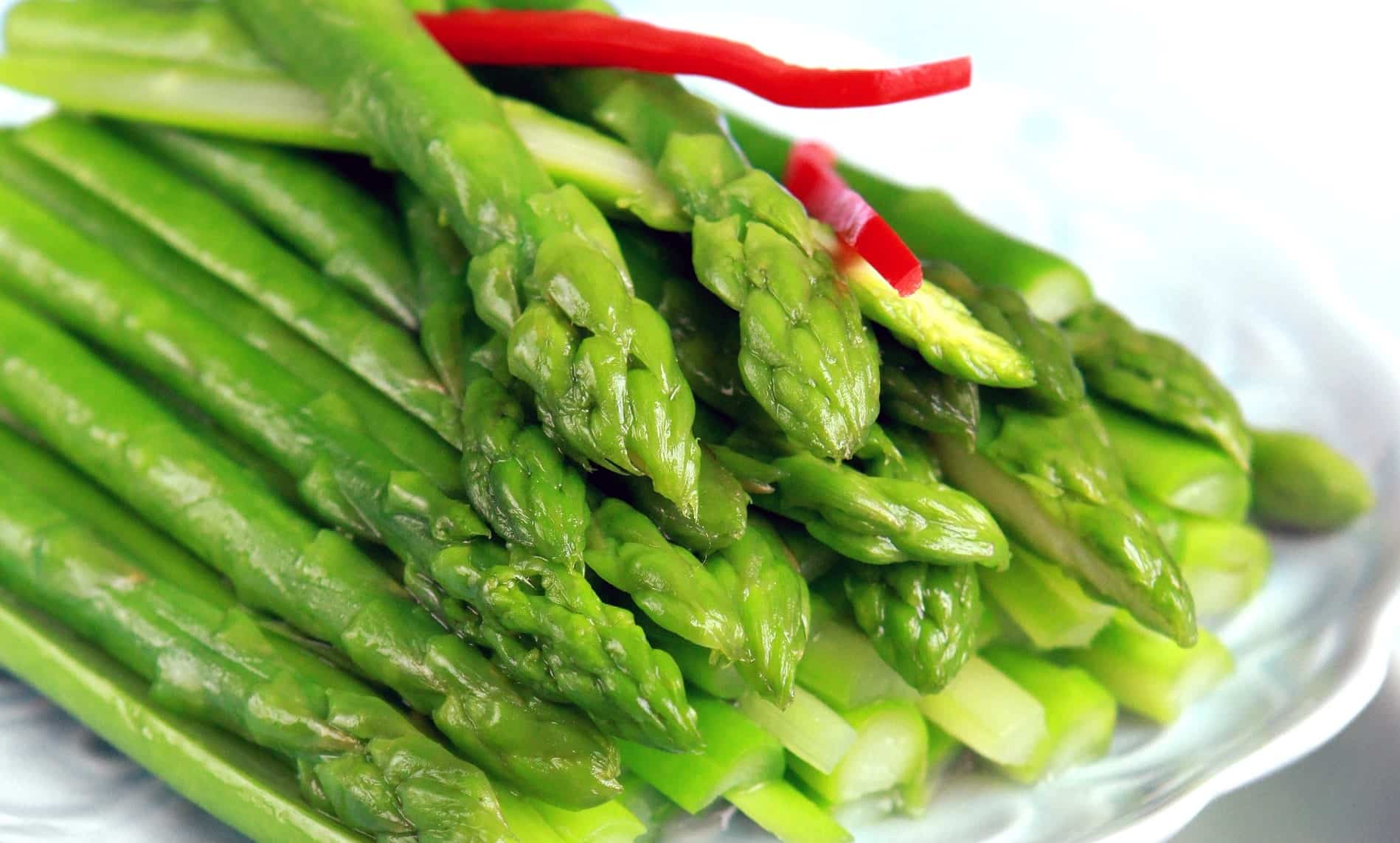 Regions: New Zealand, South Africa, cooler regions
If your Sauvignon Blanc tastes grassy and herbaceous, then you should pair it with other green herbal flavors. Think mint, basil, cilantro, rosemary, or parsley.
An herbaceous Sauv Blanc is the best Sauvignon Blanc for spicy south-east Asian dishes with lime and chili. It's also the best choice for seafood salads with pea-shoots, green peppers, or asparagus.
Oaked Sauvignon
Blanc Wine
If your Sauvignon Blanc has been oaked, you can use it as you might a Chardonnay. It will pair particularly well with white meats like chicken or veal – especially if accompanied by asparagus, peas, or a creamy sauce.
Creamy pasta dishes with spring vegetables work well too, or a simple grilled or smoked salmon.
Choosing the best Sauvignon Blanc for you
Sauvignon Blanc wine has something for everyone. It's refreshing and light, with a variety of different flavor profiles. Whether you are looking for a tropical passion fruit-forward wine, or a very dry minerally white, there is a bottle of Sauvignon Blanc wine that fits the bill.
If you want a bold, fruity wine that shouts of grapefruit, grab a bottle from New Zealand. If you're looking for good minerality and a crisp French style, try a Sauvignon Blanc wine from California or Sancerre. 
Whatever your taste, Sauvignon Blanc makes a wonderful companion in any season.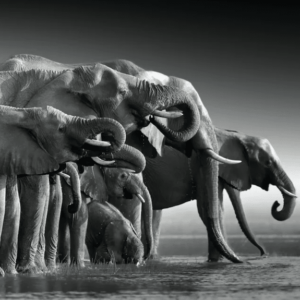 Join Sonoma vintner Jennifer Halleck on an unforgettable journey to Africa, where you will explore the wonders of this vibrant continent and share your passion for wine with fellow enthusiasts.…
Read More
Do you know the difference between Chardonnay, Pinot Grigio and Sauvignon Blanc?
How about what makes oaked wine taste different from unoaked wine?
Do either of these questions feel like reading a foreign language? …
Sonoma Wine Tasting in Sebastopol