Gewürztraminer Wine: An Unexpected White Wine You Need to Try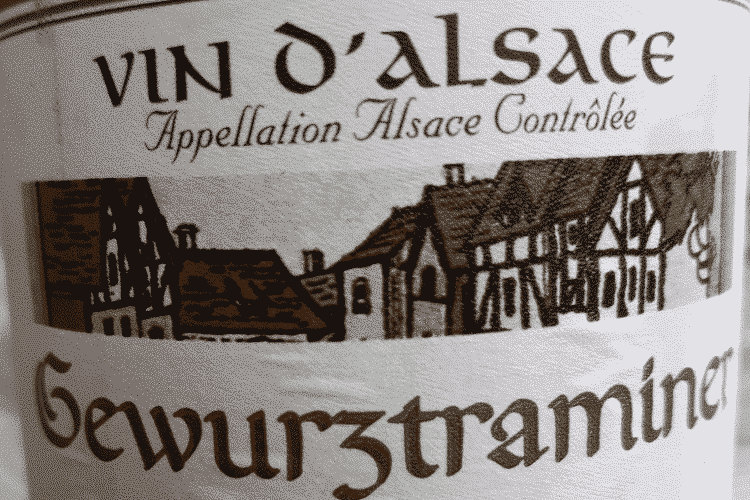 The white wine, Gewürztraminer, may be difficult to pronounce, but it's incredibly easy to drink. 
Gewürztraminer, pronounced "ga-VERTZ-trah-mee-ner," could most assuredly be identified in a blind taste test before anyone even took a sip. A truly sensual experience, Gewürztraminer is a white wine that makes itself known with unignorable, bold, tropical aromas.
While Gewürztraminer might be identifiable on first sniff, many people have never heard of it. This is a shame, for it deserves just as much recognition as a Chardonnay, Sauv Blanc or Riesling – and can be a delightful alternative for drinkers of each.
So what is this white wine, Gewürztraminer, and where does it come from? Is Gewürztraminer a dry wine or a sweet one? If it's perfume is so bold, does that mean it's difficult to pair?
In short: It comes from France by way of Germany, it can be both a dry or a sweet wine, and it's actually quite easy to pair with many delicious dishes.
Curious to learn more? Let's pick apart this alluring enigma of a white wine.
---
---
What is Gewürztraminer wine?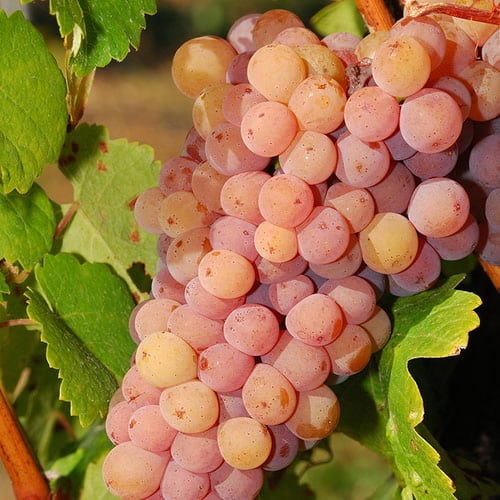 The white wine, Gewürztraminer, is a medium-to-full bodied wine that is usually off-dry or semi-sweet. It is explosively aromatic, with distinctive lychee aromas. For those who have not tasted the delectable lychee, you can imagine a fruit that embodies the character of rose petals.
Gewürztraminer isn't just about the fruit though.
"Gewurz" means "spice" in German, and this wine was named so for good reason. When you sip a Gewürztraminer, your tongue might sift through waves of ginger, cinnamon, or allspice among the exotic fruity notes.
Now that we've touched upon "gewurz," let's focus on "traminer."
Gewürztraminer grapes are a mutation of "Traminer grapes." Traminer grapes, also known as Savagnin grapes, are one of the world's oldest grapes, and the parent of Sauvignon Blanc. These grapes are known for mutation and, over time, became the highly aromatic, pink-skinned "spicy Traminer."
Gewürztraminer wine grapes are typically pink in color, which lends to the wine's rose-gold tint. The grapes are very particular about soil quality, and lend well to cooler climates – which help to keep the alcohol levels down, the acidity up, and the fruity aromas at the forefront.
But where is the best place to grow the white wine Gewürztraminer, and where is it from?
Where does Gewürztraminer come from?
As you may have guessed from its German name, the first Gewürztraminer hailed from Germany. The first Gewürztraminer vineyard on record was in Pfalz, Germany over 400 years ago.
Unfortunately, the grape was incredibly difficult to grow there, and while German scientists tried to make many crosses with other grapes to produce a less fickle fruit – the fruits of their labor were unsuccessful.
And so, while Gewürztraminer wine is inherently German, that's not the region in which it's most famous.
The majority of Gewürztraminer is made in Alsace, a cool, dry region of France that borders Germany.
In Alsace, the unique terroir (climate and soil) made the region perfect for this particular pink grape. Alsatian vineyards can even make dessert wines from Gewürztraminer, because the grapes can survive into late harvest there. These wines are more expensive, as they require harvesting individual bunches of botrytised grapes by hand.
Botrytised wines have been affected by botrytis cinerea, also known as "noble rot." This is a form of grey fungus that is actually beneficial to the flavor of the wine. When affected with noble rot, wine grapes become partially raisined, which greatly increases their sugar content.
Gewürztraminer wines harvested late will take on notes of sweet pineapple as opposed to lychee, while those harvested early will lose out on the strong aromas altogether and take on acidic grapefruit qualities.
As you can see, the time of harvest can greatly affect the flavor and sweetness of this versatile white wine, so Gewürztraminer wine's characteristics can be altered easily by winemakers who dare to dabble in this difficult yet delicious varietal.
What style of white wine is Gewürztraminer?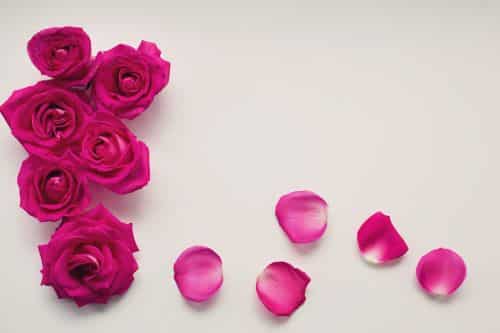 Gewürztraminer wine can be made in just about any style from dry to sweet. As you have already read, it can even be a dessert wine!
Although many people assume Gewürztraminer is a sweet wine, it is often made in a dry or off-dry style, with just a touch of residual sugar. It's the aroma that is the culprit for its perceived sweetness.
Even dry white wine Gewürztraminer can appear sweeter than it is because of its beautiful nose of garden rose, lychee, and honeysuckle. These bold aromatics, along with the low acidity and high alcohol content, can make the wine seem a bit less dry.
But a whole depth and range of varieties can be achieved with Gewürztraminer wine since it is so transparent to its terroir. Gewürztraminer grapes respond strongly to well-drained soils with high mineral content, and the taste can vary greatly from region to region.
The weather also plays a great role in the sweetness of white wine Gewürztraminer. Warmer climates will produce sweeter styles, while cooler climates create drier, crisper varieties.
Being a Gewürztraminer winemaker requires a lot of skill and knowledge. Harvesting too early could create bitterness and snuff out the dazzling aromas for which the wine is best known. But harvesting too late can create an unpalatable syrup.
The white wine Gewürztraminer is all about balance.
But how does one balance this bold wine at home – specifically with food?
How best to enjoy your white wine Gewürztraminer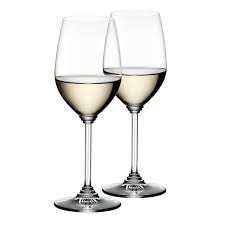 You'll remember that Gewürztraminer grapes like the cold – and that's exactly what you should give them.
Some Gewürztraminer wines are even categorized as "ice wines," which refer to grapes that were picked while frozen. But that doesn't mean you should serve the wine itself when it's that cold. To properly balance the inherent sweetness in even a dry white wine Gewürztraminer, it's best to serve chilled.
Gewürztraminer is best enjoyed in a white aromatics glass, the kind also used for Rieslings and Zinfandels. The slight tapering of this glass will help the wine hit your taste buds in the perfect way to relish its depth of fruity, spicy flavors. However, if you don't have this specific glass, any white wine glass will do.
As with many white wines, Gewürztraminer is best enjoyed young, though some varieties from specific wineries can age for up to seven years. The aroma and flavor of Gewürztraminer wine will be absolutely perfect from the day of purchase, and so, we suggest you dig right in!
Without further ado, let's look at the best Gewürztraminer pairings, so you can get the most out of this showstopper of a wine.
On the table: the 7 best Gewürztraminer pairings
The Gewürztraminer wine is not to be underestimated in its pairing potential.
This white wine can even battle it out with many a red when it comes to meat pairings.
As it is undeniably fragrant itself, white wine Gewürztraminer works extremely well with fragrant and spicy foods especially if it is a dry, off-dry, or medium dry wine. But, a sweet Gewürztraminer can be just as agreeable with dessert.
From Thanksgiving dinner, to summer brunch, let's take a look at some of the best pairings for this surprisingly versatile little wine.
Spicy Foods
Gewürztraminer provides a perfect marriage with the flavors of Indian, Asian, North African, and Latin American cuisine. Try pairing this punchy white up against spicy Schezwan dishes, Thai curries with coriander and lemongrass, Korean fried chicken, or Moroccan chicken.
A dry or off-dry Gewürztraminer will work particularly well with these spicy, powerful dishes, but even a sweeter Gewurztraminer's delicately spiced fruit can work well with curries and tagines.
Meats
You can almost treat a dry white wine Gewürztraminer like you would a red wine. This chameleon of a beverage can pair beautifully with a multitude of proteins, including chicken, pork, bacon, duck, crab, shrimp, turkey, and lamb.
It lends itself especially well in dishes that combine meat with dried fruits, such as a lamb and dried apricot tagine.
Cheeses
Cheese pairs well with every style of Gewürztraminer from dry to sweet. Of course, Alsatian Munster pairs perfectly with Alsatian Gewürztraminer, but this exotic white wine also plays well with Gouda, Stilton, Roquefort, and other soft cow's milk cheeses.
Steer away from stinky cheeses. Opt instead for ones with light, delicate flavors to let the Gewürztraminer shine. If it's a cheese you might pair with a Port, it will pair well with a Gewürztraminer.
Spices and herbs
Because Gewürztraminer has spiced notes of cinnamon, ginger, and allspice, it pairs exceedingly well with foods of the same ilk. Try your white wine Gewürztraminer with dishes flavored by aromatic herbs and spices such as cumin, clove, cinnamon, turmeric, shallot, sesame, almond, allspice, rose water, bay leaf, kaffir lime, coriander or cayenne pepper.
Vegetarian dishes
Gewürztraminer isn't just for meat eaters.
This versatile white is great for playing off the natural sweetness in roasted veggies, especially eggplant, bell pepper, red onion, squash, and carrot. Gewürztraminer even pairs well with artichoke, a notoriously difficult food to pair with wines.
It's even awesome while watching a movie with popcorn dusted in truffle salt and butter — or on a cold winter evening with fresh roasted chestnuts. Trust us, they are divine pairings!
Brunch
While Gewürztraminer shines during a hearty dinner, it is equally ideal as a brunch wine. Its lychee notes and fruity sweetness make it a wonderful companion to waffles, pancakes, quiches, and fruit salads.
Desserts
If you get yourself a sweet, late harvest Gewürztraminer, it will be the perfect dessert wine. We cannot think of a better pairing than pumpkin pie, as the wine itself has pumpkin pie spice flavors. However, it goes great with many fruity, nutty, or cinnamon-y desserts too, from apple strudel to baklava to fruit tarts.
Gewürztraminer can even be a delightful dessert on its own – and is a refreshing sipping beverage on a hot summer day.
Finding the perfect white wine Gewürztraminer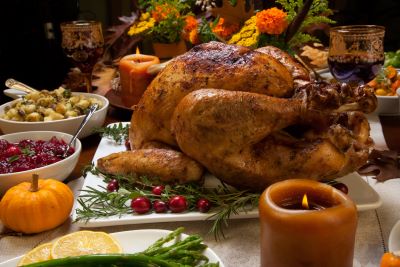 Even though Gewürztraminer works for a whole variety of foods – and pleases a whole variety of wine drinkers from red to white and dry to sweet – it does NOT grow in a variety of regions. In fact, there are 30 vines of Cabernet Sauvignon for every vine of Gewürztraminer, making it rare indeed.
There are only about 20,000 acres of Gewürztraminer vineyard in the entire world. This can make a good Gewürztraminer wine a bit difficult to track down, especially when most white wine Gewürztraminer found in stores is lower in quality and quite sweet.
If you are looking for a high-quality Gewürztraminer, or the best Dry Gewürztraminer wine, it's best to stick to smaller producers in specialty wine stores, or look up specific vineyards online, such as our own Halleck Vineyard.
Look for vineyards in the Alsace region of France, Sonoma and Monterey Counties of California, or the Clare Valley area of Australia to help narrow your search.
For those who have not yet tried this alluring and sought-after wine, there will be a thrill to the chase and a delight to the first enveloping waft of its mesmerizing scent.
Indeed, there are some true gems of Gewürztraminer wine out there just waiting to be discovered. And we hope you take absolute joy in discovering them for yourself.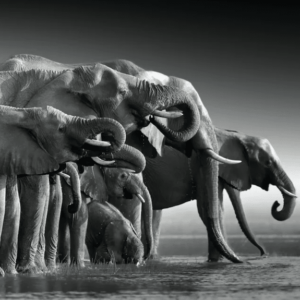 Join Sonoma vintner Jennifer Halleck on an unforgettable journey to Africa, where you will explore the wonders of this vibrant continent and share your passion for wine with fellow enthusiasts.…
Read More
Placido Domingo of hard to pronounce wine.
In this article, you'll learn to say the correct Gewürztraminer pronunciation so you can order it like a native….
Sonoma Wine Tasting in Sebastopol