10 Steps for Building a Home Wine Cellar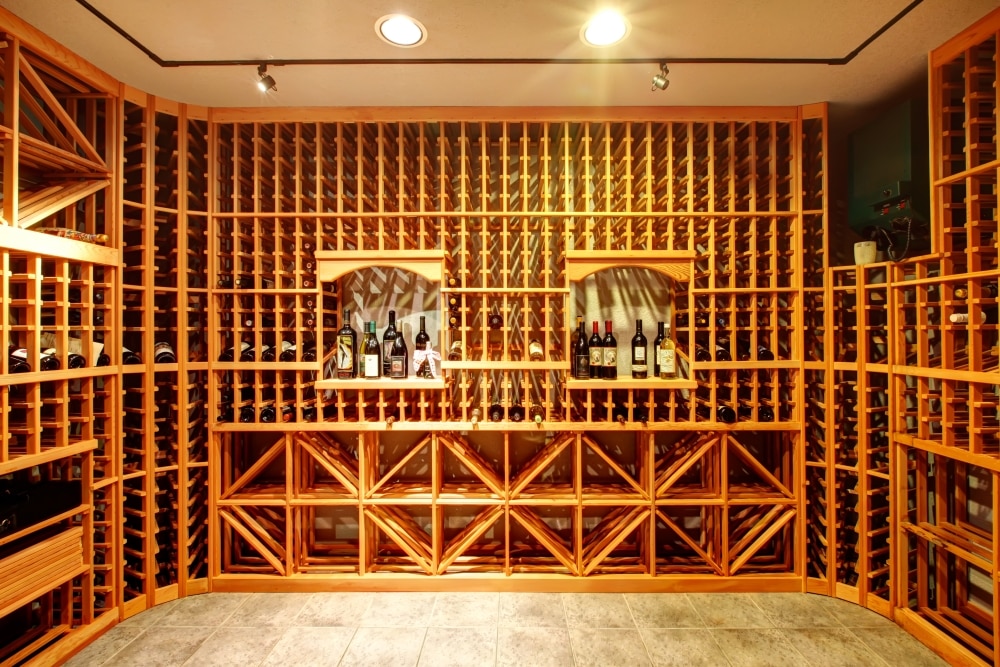 Some wines are better with age. But if you want to get the most out of your bottle, it's important to have a proper way to store it. Simply putting your expensive wine bottle up on a shelf is a surefire way to ruin it before your first sip. What you need is a home wine cellar.

And you can stop by our vineyard home in Sonoma County, where our wine was named the #1 Pinot Noir in North America. We're sure that any of our finely crafted bottles would be a perfect fit for your new home wine cellar.

A home wine cellar gives you access to your full wine collection. You no longer need to take a trip to the nearest store or wait for a shipment. You can simply store the best Pinot Noir wine and Chardonnay at home. There it will be, awaiting the perfect moment – whether that's a wedding celebration or just a satisfying dinner.

Anyone can build a wine cellar in their home, but if not done correctly, all your hard work will still result in spoiled wine. That's why we're here to help with our top tips on constructing a high-quality, lasting wine cellar on your property.

We'll give you everything you need to know on where and how to build a home wine cellar for your most prized bottles.
Where can I build my home wine cellar?
So long as you build it properly, you can put your wine cellar almost anywhere in your home. Where you put your home wine cellar will have an impact on the cost it takes to build and maintain it though.

A wine cellar should ideally be in the coolest and most humid location in your home. Your wine will need to be stored in a dark place between 45°-65° F and 50-70% humidity. The closer you can get to those conditions naturally, the less money you will need to put into your cooling unit.

For this reason, many people choose to make wine cellars out of their basements.

But temperature and humidity levels are just one thing to keep in mind. It's also important to find an area that is vibration-free, as vibration can disturb the maturation process of your wine collection. Seriously! Something like loud music or even a nearby wash machine can change the taste of your wine. Therefore, if your laundry room is in the basement, it might not be the best room in the house for your wine cellar.
How much space do you need for a wine cellar?
Think you've found the right space for your custom wine cellar? Before you build or make any changes, it's important to double-check how much room you need.

Take stock of your current collection, and assess what you hope to achieve from your wine collection in the future.

Are you just keeping a small collection of extremely special bottles?

It's possible that your cellar could be as small as 25 square feet (or less). This would be suitable if you just have a handful of rare bottles to store. You can properly store 10-15 bottles of wine per square foot in your DIY wine cellar.

Do you dream of owning thousands of bottles from every wine region from Marlborough Sauvignon Blanc to Russian River Valley Pinot Noir?

If you need more ample space for your collection, we recommend keeping your home wine cellar between 100-500 square feet in size. This space can sufficiently store 1,500 to 5,500 bottles of wine at once. Any cellar larger than this might become difficult to maintain.

You've determined where you want to build your home wine cellar and the amount of space you need. Now, it's time to get building!
10 steps to building a quality home wine cellar
DIY construction may seem like complicated work, but we've broken it down into 10 simple steps for you.
1. Make sure the room is properly sealed
Nothing will ruin your wine collection faster than the elements. If you're a serious collector, you want to keep your wine in a controlled environment. This includes control over the light, heat, and humidity levels of your home wine cellar.

Check the area for any light, air, or water leaks. This includes making sure the ceiling has a minimum of R-19 insulation. It also means ensuring the proper flooring.

We recommend sealed concrete floors for your home wine cellar. Carpet, wood, and unsealed concrete are too porous and permeable, which will allow moisture to pass into your wine cellar.
2. Finish your floors
To ensure your concrete floors are up-to-standard for your wine collection, concrete floors need sealant like silane, siloxane, epoxy, or urethane. These high-performance sealants should only be applied after the concrete has fully cured – which takes around 28 days.

Alternatively, you can opt for a tiled floor. Just make sure that the sealant you use on the grout is compatible with your tile's adhesive.
3. Install a vapor barrier
There is always a risk of condensation building up within walls and ceilings, and this is especially true with a wine cellar. The warmer air on the outer side of the wall causes water to form along the cool, air-controlled interior wall of your wine cellar.

Trust us when we tell you – you don't want that! The moisture can reduce the effectiveness of your wall insulation and cause mold, rot, and structural issues in the long run.
Now, if you live in an especially cold climate, the opposite may be true. It's possible that your temperature-controlled wine cellar will actually be warmer than the surrounding areas. If that's the case, you will want to install your vapor barrier to the interior wall of your home wine cellar instead.
4. Prevent dampness with furring strips
An additional line of protection against moisture in your wine cellar is the use of furring strips. These are thin strips of wood or foam used to raise surfaces and make space for wall insulation.
5. Install the proper lighting
UV light can spell disaster for your home wine cellar. That's because UV light causes "light strike" in wine, where the vitamin B2 in the wine is photoactivated and creates hydrogen sulphide and Mercaptans. This results in sulfuric smelling wine.

This is the reason why your home wine cellar needs to be void of sunlight – but the sun isn't the only source of UV. Many light bulbs, including fluorescent lights, emit a significant amount of UV rays.

When trying to find low-UV lighting for your cellar, steer towards incandescent, LED and sodium vapor bulbs. You might also opt to put in a motion sensor or timer to ensure your wine doesn't soak up any more UV than necessary.
6. Choose a door for your home wine cellar
Hollow core interior doors simply will not do for your wine cellar. You need to use an exterior-grade door that is at least 1 ¾ inches thick or a double or triple-paned tempered glass door.

To make sure your door is properly sealed, apply weathestripping around the frame and a threshold at the bottom to prevent air leaks. If your door seals correctly, you should feel air resistance when closing it.
7. Pretty up the walls with paint
Most people don't want to leave plain drywall in their home wine cellars, but at this point it's simply a matter of taste. Paint or finish the walls as you wish, but make sure to only use water-based, zero VOC paints.

You should also thoroughly air out the room before even thinking of moving your wine into its new home.
8. Create a cooling system
No matter size your home wine cellar is, it will need a cooling system. This ensure that the space is temperature controlled at all times and you don't end up with any unwanted surprises in your treasured collection.

It's usually easiest to install a mini-split AC unit on the exterior wall. Some of these systems come with a dehumidifier built-in, but if not, you might also wish to add a dehumidifier to the space.

If you don't want a visible cooling unit in your wine cellar, you might opt for a ducted cooling system instead. These systems produced the least amount of vibration, making them not only sleek but also safe for your wine.

It's also best to use a thermometer and hygrometer to keep an eye on the temperature and humidity levels on a regular basis.
9. Get wine racks for your collection
There is a reason we store wine on its side. That's because if the cork dries out, it can shrink and expose your wine to air. Storing wine on its side helps to prevent oxidation by keeping the cork moist.

That means you need to construct or purchase wine racks for your collection that will store them all horizontally. In this situation, you want to choose substance over style. A complicated wine rack can make your wine less accessible and more prone to accidents. Keep it simple!
10. Mindfully select your furniture
Some people like to have a wine tasting area set up within their wine cellar itself. If you choose to add a sitting area in your wine cellar, make sure to only use odorless wood furniture like pine or redwood.
Enjoy your wine for years to come!
With these tips, you'll be well on your way to finishing the wine cellar of your dreams. Now all you need are a few more bottles to add to your collection!

Perhaps you'd like to join the Inner Circle Wine Club at Halleck Vineyard to learn all about our favorite, exclusive bottles. We take regular trips to renowned wine regions around the world. There, you can enjoy the best bottles of wine – and pick a few up for your own home collection.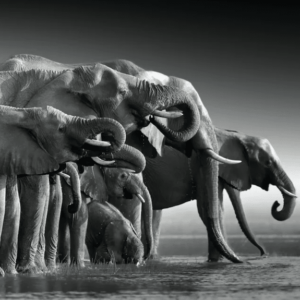 Join Sonoma vintner Jennifer Halleck on an unforgettable journey to Africa, where you will explore the wonders of this vibrant continent and share your passion for wine with fellow enthusiasts.…
Read More
The entry-level price of a Sonoma wine tasting rose 11% from $36 in 2022 to $40 in 2023. Adjusting for those cities with at least 15 wineries in the sample,…
Sonoma Wine Tasting in Sebastopol