15 Best Wine Influencers on Instagram and Twitter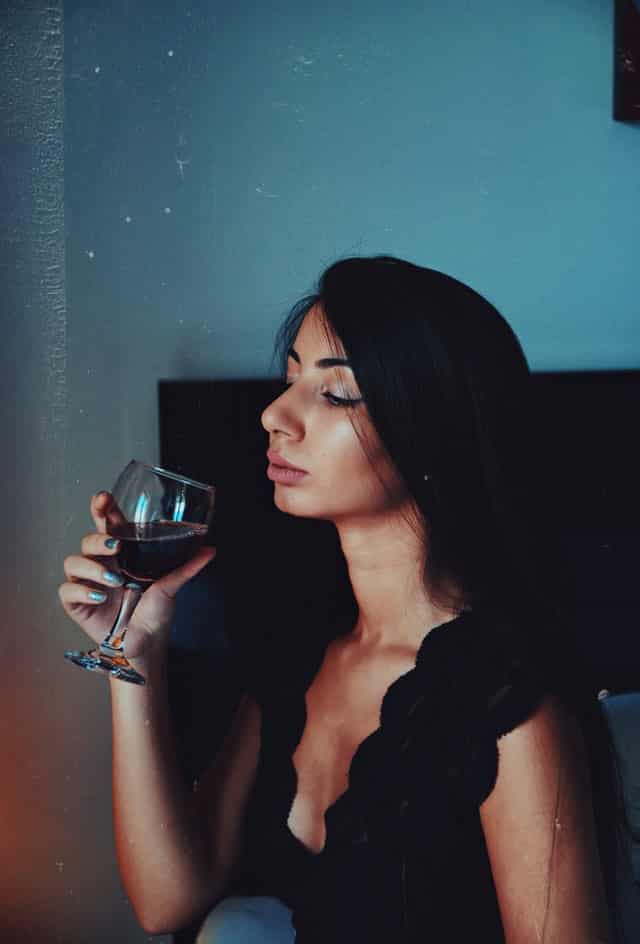 Calling all wine enthusiasts! We're here to help you pursue your passion for wine with our list of the 15 best wine influencers on Instagram and Twitter. 

This list is a celebration of our love (and your love) for all things wine and wine culture. Because what better way to immerse yourself in the world of wine than by keeping up with the people who've made a career out of it? 

From authors to wine critics to industry experts, these wine influencers on Instagram and Twitter have all the information you need to know about your favorite dinner drink. And before you worry about them being pretentious – these influencers are anything but! Witty, down-to-earth, personable, and down-right hilarious, this is a list of incredible people you wish you could invite over for weekend brunch with bubbly. 

So, without further ado, here are the best Instagram wine accounts and Twitter handles you should be following! 
The Wine Wankers
No list of the best wine influencers on Instagram and Twitter would be complete without The Wine Wankers. They've called themselves "the loudest winos on social media," and we'd agree with them! (But they are also some of the funniest and most informative winos to boot.)

The Wine Wankers are a dynamic duo from Australia named Conrad and Drew. These good ol' boys are major wine lovers who travel the world exploring the best wine on offer – and sharing it with you!

The Wine Wankers' aim is to make wine more accessible and less pretentious – because everyone deserves to enjoy a good glass of vino. And they've done a great job of it.

At the time of this article, the WW's are still one of the highest rated wine blogs world-wide. They've amassed over 500,000 followers across their various social media platforms.
Jancis Robinson
Jancis Robinson has been voted the world's most influential wine critic in multiple polls. So it should be no wonder that she is on our list of the best wine influencers on Instagram and Twitter. Although, if you asked Jancis herself, she would prefer to be called a wine writer and not a critic.

Indeed, Jancis is QUITE the prolific wine writer, and you can enjoy her content on both her social media pages and her own website.

But those aren't the only places you can soak up her wine knowledge. She's also the co-author of The World Atlas of Wine and the Founder-Editor of The World Atlas of WineThe Oxford Companion to Wine.

In addition to writing, Jancis Robinson advises Her Majesty the Queen on her wine cellar. Seriously! And she has won no less than six James Beard Awards (placing her in the James Beard Cookbook Hall of Fame).

Jancis knows what she is talking about. And, if you want to know what YOU are talking about when it comes to wine, then you should probably give her a follow!
Amy Lieberfarb
Amy Lieberfarb is a hoot and a half. We were delighted when she visited us at Halleck Vineyard. If you are looking to laugh your way through learning about wine, then she is one of the best wine influencers on Instagram or Twitter you can follow!

Amy Lieberfarb is the host of SonomaChat, an online wine education forum that hosts wine personalities live on Twitter weekly – and reaches over 1.5 million people.

Amy is also the owner of Sip On This Juice and the Executive Director of Readers Are Leaders, a non-profit Sonoma County organization. It focuses on re-valuing public school libraries and pairing them with sponsor wineries.

Get ready to laugh out loud at Amy's bold manner and witty comments, all while learning a thing or two about your favorite bottles of wine.
Kelly Mitchell
Just a little hello. No pitches, no holidays not even a glass of wine. #TheWineSiren #KellyMitchell #simplethings #sunsets #goodvibes #sunset #napavalley #justchillin https://t.co/peAEpYqFAr pic.twitter.com/KuAWYb8KNZ

— Kelly Mitchell #TheWineSiren (@KellyMitchell) February 11, 2021
Ready to hit the road? Kelly Mitchell, aka The Wine Siren, is an award-winning Napa Valley writer, video producer, and journalist who specializes in wine and travel. She uses her wit and talent to bring you stories of winemakers and artisans all over the globe.

Kelly is not so concerned with the type of grape, but the quality of the wine – though she does have a distinct love of champagne and rosé wine. She loves learning about new varietals and techniques and frequently traipses from California to Italy and France and beyond!

Kelly Mitchell has been named to Social Vigneron's Top 20 Wine Influencers. If you are a lover of wine and travel, then she is simply one of the best wine influencers on Instagram or Twitter to follow and she's on TikTok too!
Tim Atkin
Master of Wine Tim Atkin has won over 30 awards for his wine-based journalism and photography. He's got knowledge and passion in spades – and it shows. Tim has an international following and is one of the top wine influencers on Instagram and Twitter.

He has 35 years of experience writing about wine. During that time, he has written for a number of publications including Harpers, Decanter, The World of Fine Wine, Gourmet Traveller Wine, and The Drinks Business.

Tim is also one of the Three Wine Men, and is the co-chairman of the International Wine Challenge, the world's most rigorously judged blind wine tasting competition. Talk about an impressive resume!

If you are looking for one of the best wine influencers on Instagram or Twitter to follow, follow Tim!
Eric Asimov
Eric Asimov is the wine critic for the NY Times and author of "How to Love Wine: A Memoir and Manifesto" and "How to Love Wine: A Memoir and ManifestoWine With Food."

Eric is absolutely fascinated with wine and food pairing, and is completely candid with his wine reviews. Of himself he says: "If you want to know whether a wine smells more like guava or jackfruit, I'm afraid I'm not your guy. Frankly, wine is greater and more interesting than that."

Just how interesting? Let Eric tell you on his social media channels!
Ken Alawine
Ken Alawine is a wine consultant who actively shares his views on wine tasting and the winemaking process. He is a constant trove of information on his favorite wines and wine regions, as well as the latest wine news.

Ken will tell you what wine to drink, what to pair it with, and throw in a little history and politics on the side. HIs Instagram photos are some of the most gorgeous ones in the wine community. I particularly like the different shades of these sparkling wines.
Jamie Goode
If you've ever been interested in the science behind wine and the process of winemaking, then Jamie Goode has one of the best wine accounts to follow. Jamie started his career via a PhD in plant biology, so he has a wonderfully fresh perspective on the subject.

Jamie is the author of the award-winning books I Taste Red: The Science of Tasting Wine and The Science of Wine: From Vine to Glass. He has also written extensively about wine in magazines and newspapers. And of course, across his own social media platforms.

While wine is always the centerpiece, Jamie's travels provide a delightful backdrop to the wine exploring experience. In this post, he talks about Reisling from Alsace which where Gewurztraminer comes from as well.
James Suckling
One of the wine influencers on Instagram with serious clout, James Suckling is one of today's leading wine critics – and well respected by serious wine collectors world-wide.

James has been a wine critic for over 40 years now, and is the CEO of his own wine media platform and events brand. In his career, James has tasted well over 200,000 wines, and he uses his vast repertoire to enlighten and educate the wine-loving masses.

If you've even taken a cruise with the Holland America Line, then you have experienced James's talent firsthand. James is the sole curator for their wine program, which hosts close to 1 million passengers per year.

If you want an inside look at the top wine events around the world, then James is one of the best wine influencers on Instagram to follow. Here he is drinking Barolo, a red Denominazione di Origine Controllata e Garantita wine produced in the northern Italian region of Piedmont.
Winery Lovers
Winery Lovers is your wine community.

It was founded on 28th of January 2016 by Simone Roveda. Nowadays it's followed by thousands of wine(ry) lovers.

The world of wine is an amazing world where you never stop learning!

Have you ever asked how many wines there are in the world? Or how can you combine a specific wine with food?

The aim of Winery Lovers is to put all the people who love wine in communication. Then they can share their knowledge. This happens in the private wine club. If you are not part of the club, request your free entry now!

Winery Lovers is not just a website or an account on social media. It's a real wine platform and brand in its own right.

Here you will daily find information that you probably don't know yet. The main feature of wine is that you can dare and experiment.

Every communication channel of Winery Lovers has a specific purpose. Starting from Instagram, it's perfect to share the most emotional pictures from people who tag #winerylovers. On the website, you can find articles about knowledge of wine or reviews of wine events.

Snapchat is dedicated to the backstage. Twitter is the more journalistic social medium with news from all around the world. YouTube for the wine experiences. Facebook is the perfect mix of all the mentioned channels.

And if you don't want to miss any important news, you're invited to subscribe to the newsletter! You'll immediately receive a free bonus: the Wine Dictionary 2017. It has more than 200 wine terms, which will induce you into the world of wine. Here's a post of 2018 Duckhorn Merlot from Three Palms Vineyard in Napa. Merlot, a dark blue–colored wine grape variety that is used as both a blending grape and for varietal wines comes mostly from Napa Valley, whereas Pinot Noir comes mostly from Sonoma County.
Maximilian Riedel
Does that name already ring a bell?

If you have an extensive stemware collection, it's quite possible you own something by Maximilian Riedel. Maximilian is an 11th generation glassmaker from the family owned company Riedel Crystal.

Riedel Crystal has been around for 300 years. It was the first company in history to realize that the taste and aroma of wine is affected by the shape of its vessel. Today, Riedel Crystal is recognized for its revolutionary designs – and you can see them in action on Maxi's Insta!

In fact, if you want to see some fantastical decanters in far flung locations then he is one of the best wine influencers on Instagram to follow. His videos are a bunch of fun, and you can learn all about the perfect glass for your favorite wine varietals. In this post he's using a Riedel Dragon Decanter to separate the wine from any sediment that may have formed and to aerate a wine in the hope that its aromas and flavors will be more vibrant upon serving.
Wine Gini
If you happen to be in the wine business, then one of the far-flung influencers on Instagram to follow is Georgia Panagopoulou, also known as "Wine Gini."

Georgia is a Digital Wine Marketer from Greece who helps boost the social media presence of wineries and put new winemakers on the map. If you're in the industry too, you can get all your social media marketing tips from her.

But even if you are simply on the sipping side of the wine experience, Georgia is still a bunch of fun to follow. You can watch her explore new wineries around the world with live tastings. Be the first to know when she finds the next big thing in the wine world by giving her a follow now!
Who knows? She could be drinking Dry White Zinfandel.
You Had Me At Bordeaux
You Had Me At Bordeaux is an Instagram account that beautifully showcases Sonoma County. Cecily and Natalia have mastered the art of the flawless wine feed. It's a joy to wander the grapevines with them on their mission to make wine more fun and less intimidating.

These girls have merged their love of travel, photography, and wine together to bring you some stunning content to sip on. They are great wine influencers on Instagram to follow if you want to see some eye-catching photography while learning about Sonoma wines.
This post was taken in Sonoma County!!!!! Why weren't we invited?
The Sparkling Winos
The Sparkling Winos are the best wine influencers on Instagram to follow if you are a little obsessed with the bubbly.

Mike and Jeff share a fondness of fizz and are constantly on a sparkling wine adventure. It's an adventure you are going to want to take with them! The Sparkling Winos will teach you how to get the most bubble for your buck, and spill the tea on their favorite travel tips too.
Join our wine community at Halleck Vineyard
Sign up for our newsletter and be the first to hear about upcoming limited releases, exclusive events, and special wine baskets. https://t.co/AArfbVZ5tY 🍷🍇 pic.twitter.com/ng8KxpLESJ

— Halleck Vineyard (@HalleckVineyard) April 1, 2021
So you've followed all the best wine influencers on Instagram and Twitter…but now what? 

If you're looking for yet another way to stay connected to the world of wine, Halleck Vineyard offers a whole handful of fun options! You could try a virtual wine tasting with friends and family, join a virtual wine tasting, wine subscription, or even join the Inner Circle wine club at our family estate. 

We are always hosting delightful and educational events. We have world-class wines you can buy online. And the Inner Circle even includes a travel club for those who enjoy a little wanderlust with their wine! 

Whatever you choose, we are certain you will enjoy our award-winning wines on offer in Sonoma County, California.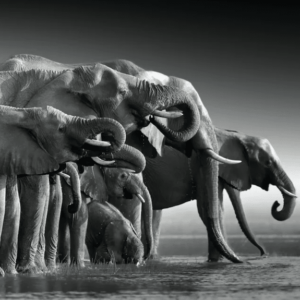 Join Sonoma vintner Jennifer Halleck on an unforgettable journey to Africa, where you will explore the wonders of this vibrant continent and share your passion for wine with fellow enthusiasts.…
Read More
The entry-level price of a Sonoma wine tasting rose 11% from $36 in 2022 to $40 in 2023. Adjusting for those cities with at least 15 wineries in the sample,…
Sonoma Wine Tasting in Sebastopol