Four Graces vs Goldeneye vs Cloudline Pinot Noir (Wine Reviews)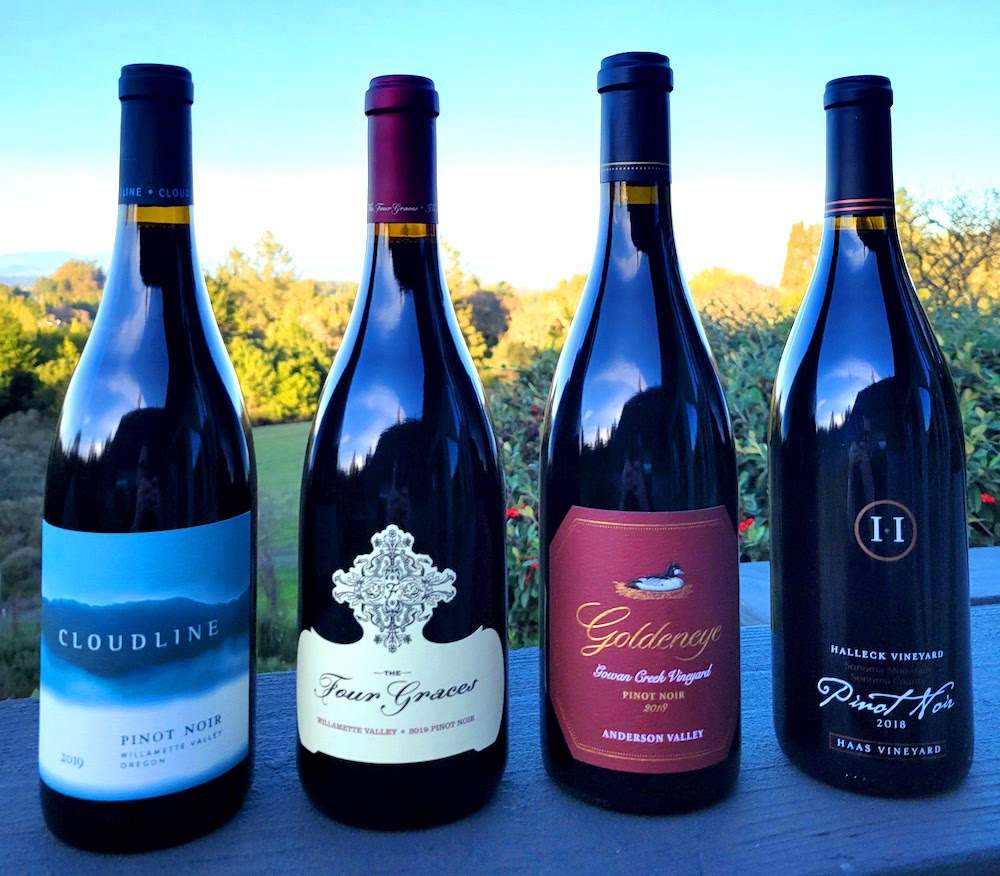 In this article, we're in Sonoma wine tasting and discussing four North American wines which are Goldeneye Four Graces, Halleck and Cloudline Pinot Noir reviews.

As in our previous reviews, we used Google to find these wines. And this time, we compare them with the Sonoma Mountain Pinot we make from Haas Vineyard grapes.
When you search "Pinot Noir," out of all the search results, Google ranks these brands at:
Cloudline (#22)
Four (#25)
Goldeneye (#26)
Wine Reviews [Video]
If you want to learn about other popular Pinots, we've been reviewing top ranking brands online and so far we've tasted:
First up is Cloudline. This is one that I had high hopes for. I've seen the bottle at Costco before, but it wasn't until I turned it over and read the back label that I realized this wine is produced by the Drouhin family, known for superior Oregon and French Pinot.

Cloudline and Four Graces are both from Oregon's Willamette Valley. The Goldeneye is from California's Anderson Valley in Sonoma. And as I mentioned previously, our Haas Vineyard Pinot is from Sonoma Mountain.

It should be noted that Willamette Valley has been getting a reputation for playing fast and loose with their grape sourcing. "With Willamette Valley becoming a globally recognized region for Pinot Noir, [producers] are putting their reputation at risk if they can technically 'play by the rules,' but still use vines of any age, additions of sugar or acid, and other grape varieties to blend a wine that becomes unrecognizable as what is generally accepted as Willamette Valley Pinot Noir," says Barney Treadway, the founder of Denver's Wine Education Institute.

This has become a big-enough concern that there are currently bills in the Oregon state legislature to assure better transparency for consumers. But it's uncertain when these would take effect; some industry observers say 2030 might be the earliest date.
Cloudline Pinot Noir Tasting Notes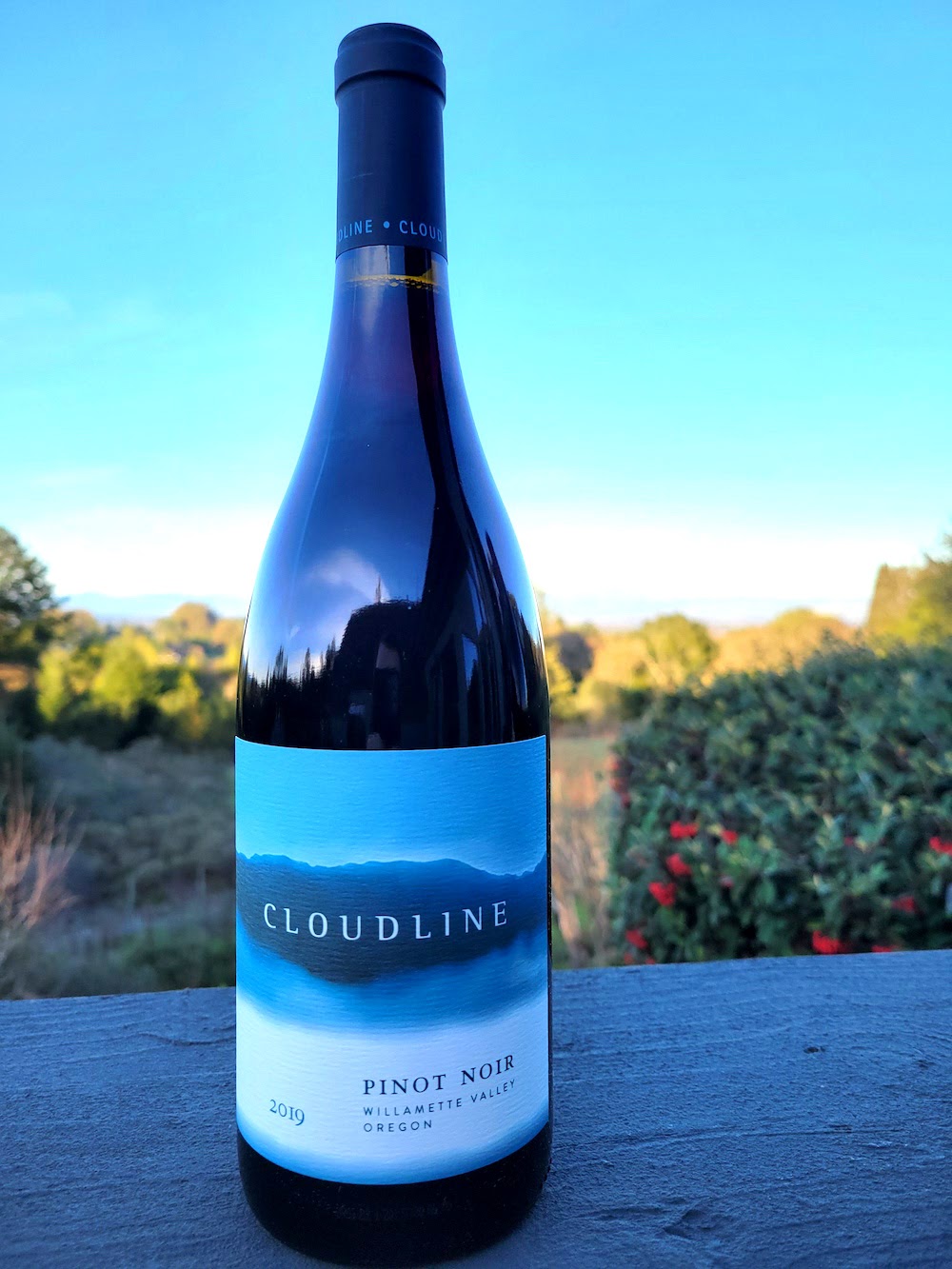 Darker than the average Oregonian Pinot, the color of the Cloudline is a pretty, deep, translucent ruby-purple. The nose exhibits notes of old-school, Luxardo maraschino cherries, licorice (that reminds one of Sambuca liquor) and earthiness, while the mouthfeel is medium-to-full.
In terms of taste, the Cloudline's flavors bring forth the rich, damp, mineral-y earth character detected in the nose. There's also a hint of fruit at the front of the palate.

There are old-world, Burgundy-like traces to the flavor. The acidity is a bit sharp and could be better integrated. But if this wine is consumed with food – and this is definitely a wine intended to be served with a meal – it likely won't be noticeable.

A good value for its price, the Cloudline Pinot Noir reviews well and can also be purchased online at the link below.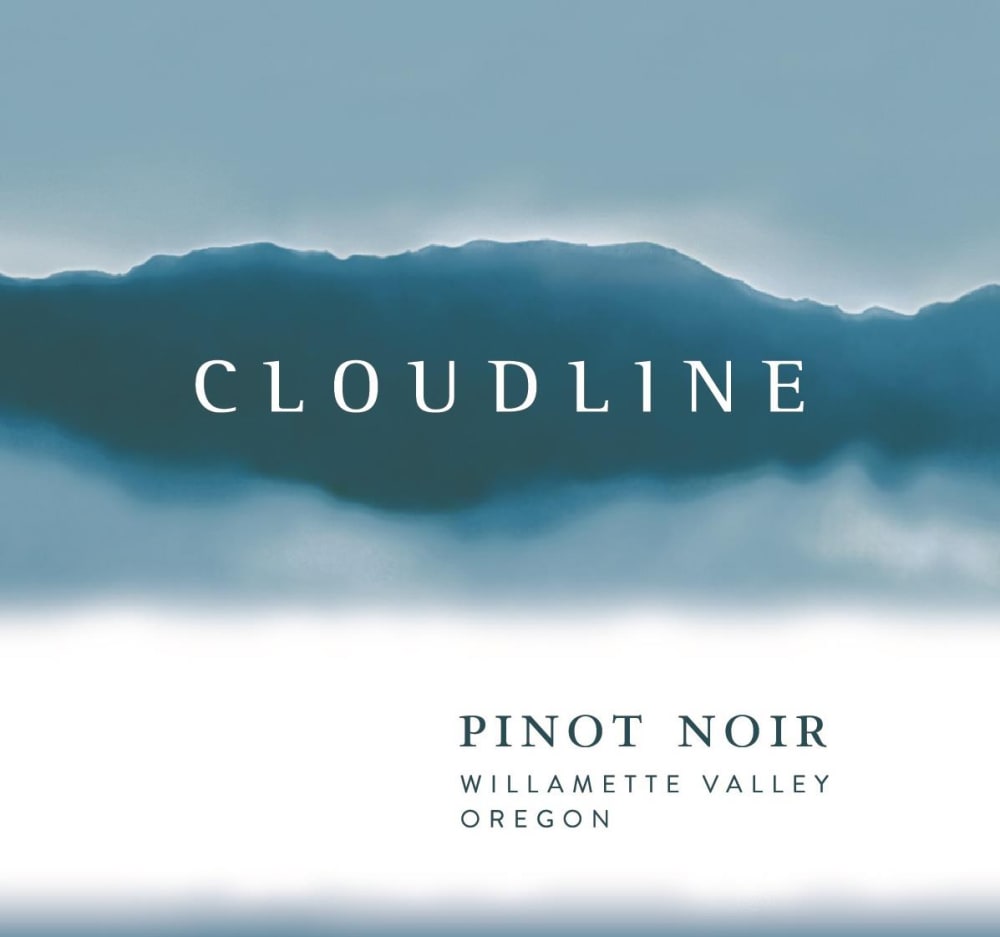 Vintage: 2019
AVA: Willamette Valley, Oregon
Cloudline Pinot Noir Alcohol Content: 13.5%
Retail Price: $18.99
Restaurant Price: approximately $40.00
Food Pairings: This wine would pair well with any foods containing mushrooms. Try it with mushroom burgers (perhaps with chimichurri) or mushroom risotto. Uncommonly for a red wine, it might also work well with a halibut steak.
Four Graces Pinot Tasting Notes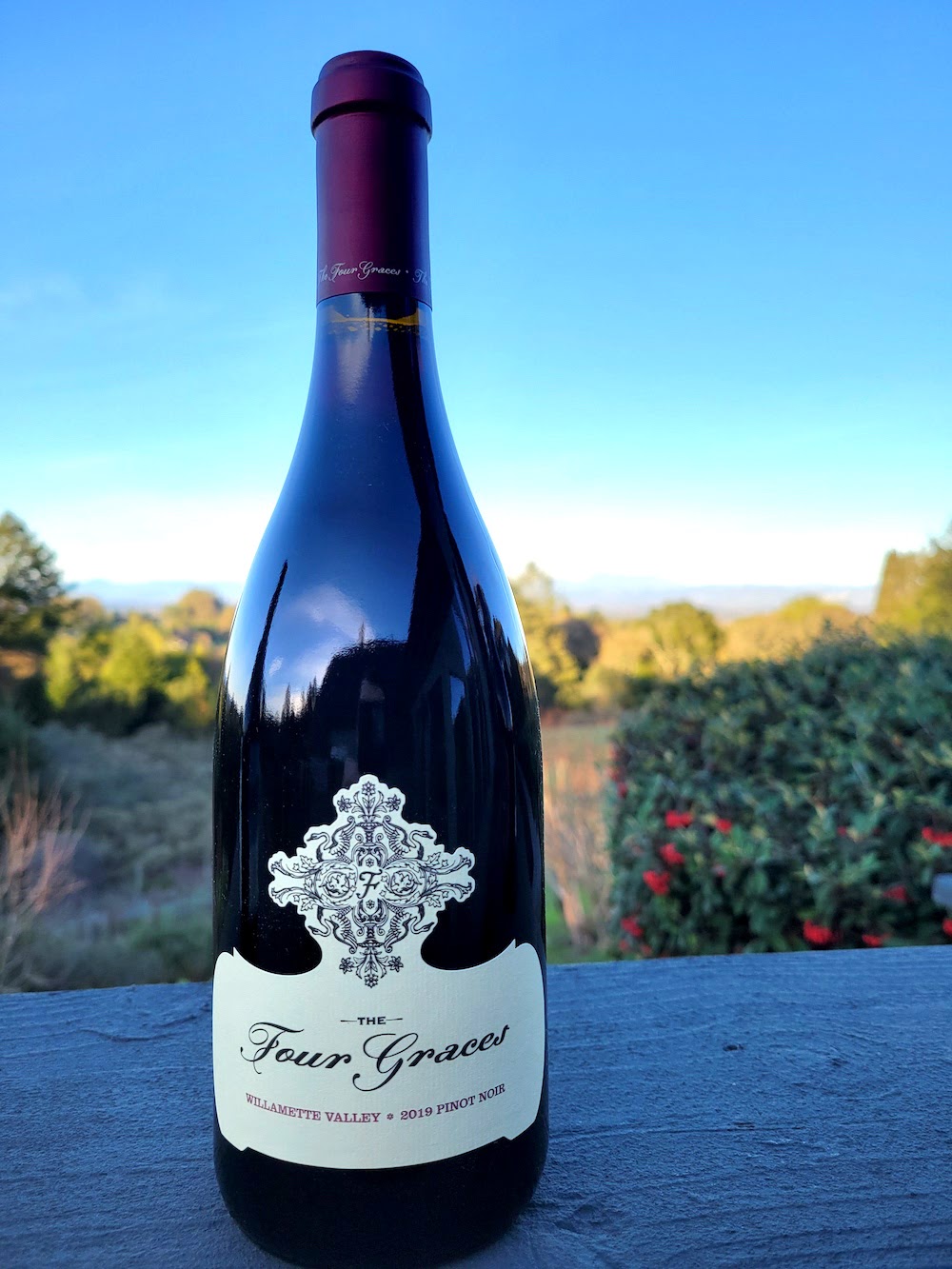 The Four Graces is darker in color than the Cloudline. It's a deep ruby, with a touch of even deeper purple. It's certainly not transparent; there's definitely some opaqueness to it.

The nose contains elements of blackberry candy. There's a sweeter, bramble-ish character, with a hint of cinnamon — a classic Pinot element. Overall, it's much more "fruit-forward" than the Cloudline, despite hailing from the same AVA. The mouthfeel is characterized by a hole in the mid-palate.
The taste of the Four Graces is earthy. It has a good structure, with better-integrated and more pronounced tannins than those in the Cloudline. So this one is even more appropriate for consumption with food. The finish has nuances of cloves and pepper.

Those who are favorable to the 2019 Four Graces may also appreciate this winery's Dundee Hills Reserve. This is yet another, albeit more pricey, Willamette Valley AVA.
Vintage: 2019
AVA: Willamette Valley, Oregon
Four Graces Pinot Noir Alcohol Content: 13.5%
Retail Price: $24.99
Restaurant Price: approximately $50.00
Food Pairings: The Four Graces Pinot Noir would pair well with German sausage and/or German red cabbage. German food in general would likely be a good match for this Pinot.
---
---
Goldeneye Pinot Noir Tasting Notes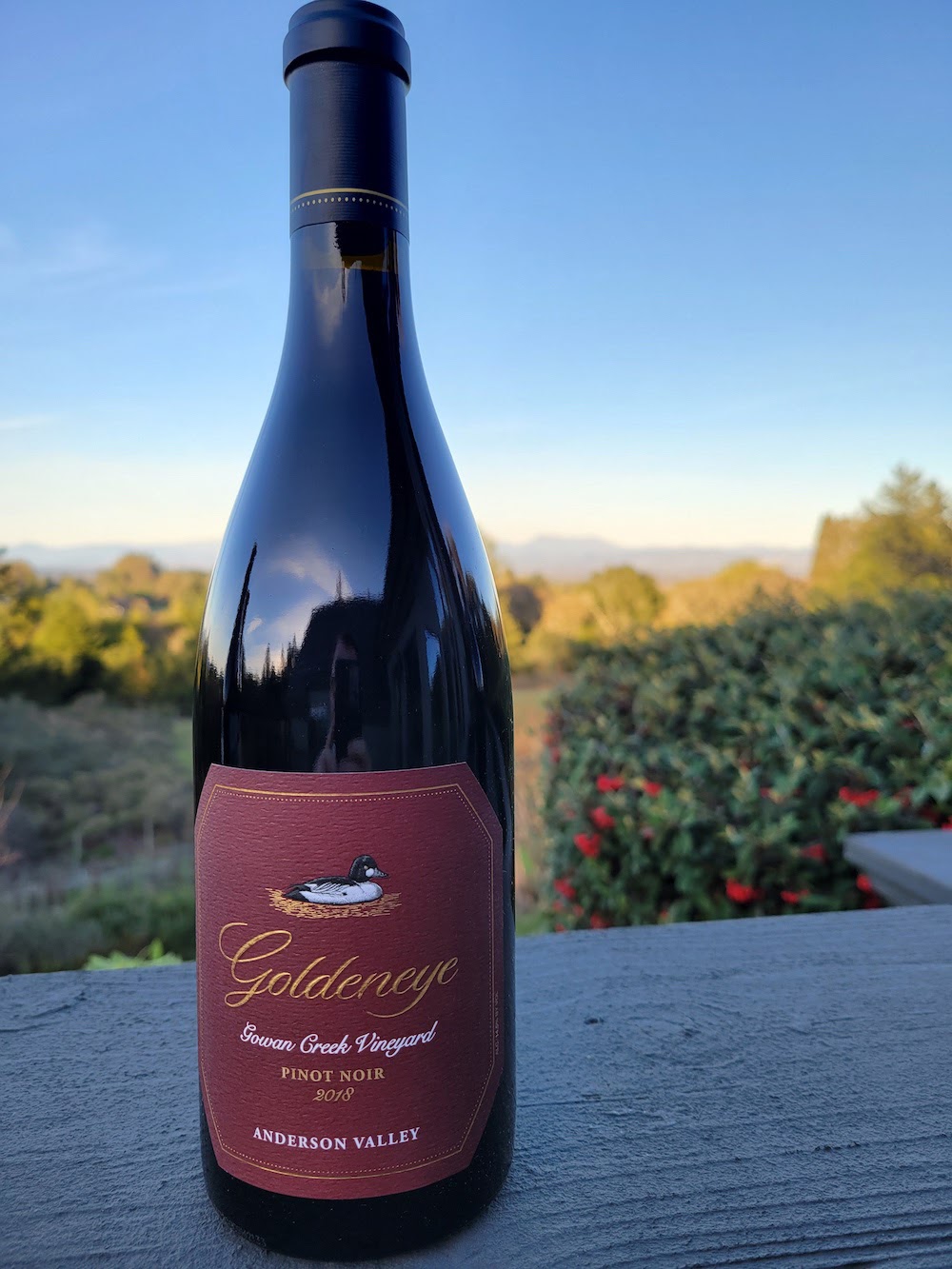 Goldeneye from Gowan Creek Vineyard is a dark wine that's close to fully opaque. The color is purple, leaning toward the shade of a red Zinfandel.

The nose nearly explodes with spices that remind us of Christmas and holiday foods. It makes us think of pumpkin pie, honey-baked ham and glazed carrots. But perhaps another way to describe the aroma is "Christmas dinner in a glass."

The mouthfeel is silky.
The Goldeneye has a markedly delicious taste; the Christmas spices from the nose are fully present.

Hinting at a mulled wine, the flavor is fruit-forward and not earthy. But the fruits remind us of plums or dried fruits. Overall, the Goldeneye is a light and delicate Anderson Valley Pinot Noir.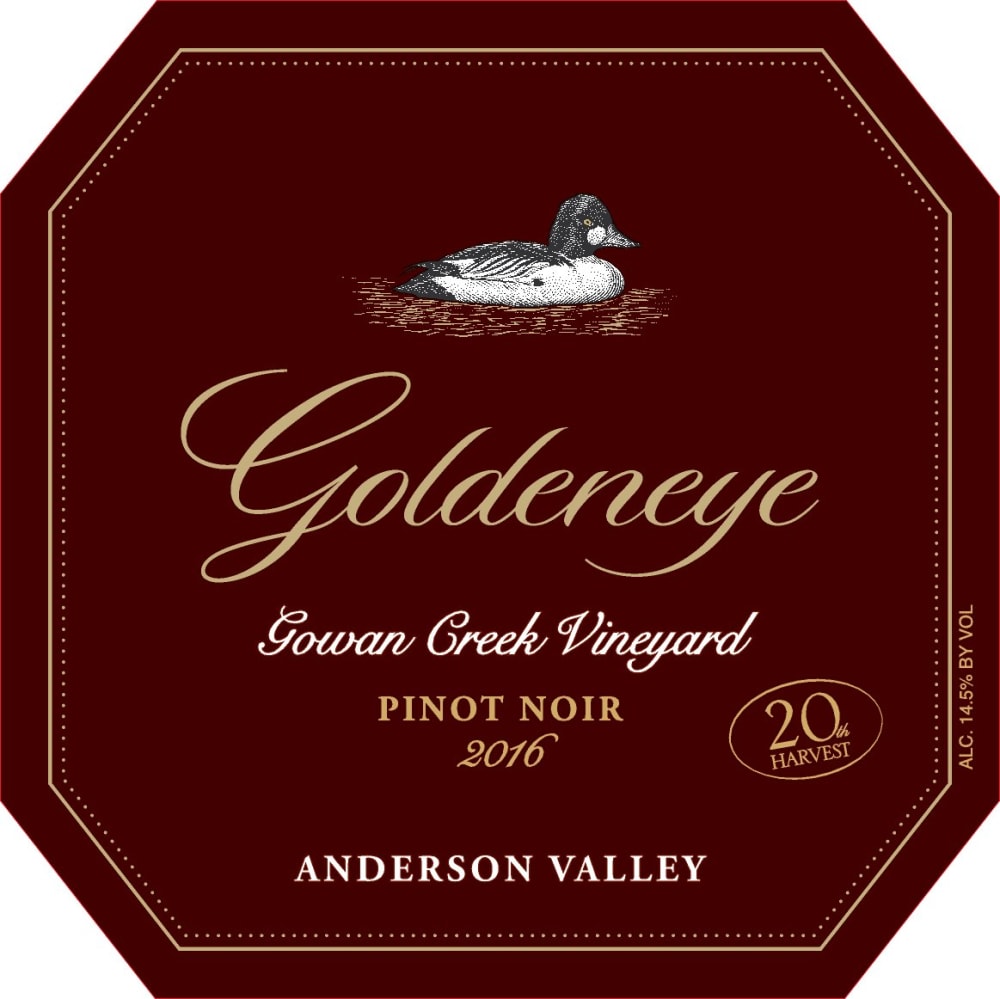 Vintage: 2018
AVA: Anderson Valley, California
Goldeneye Pinot Noir Alcohol Content: 14.5%
Retail Price: $79.99
Restaurant Price: approximately $150.00
Food Pairings: The Goldeneye would pair wonderfully with baked ham.
Haas Vineyard Pinot Tasting Notes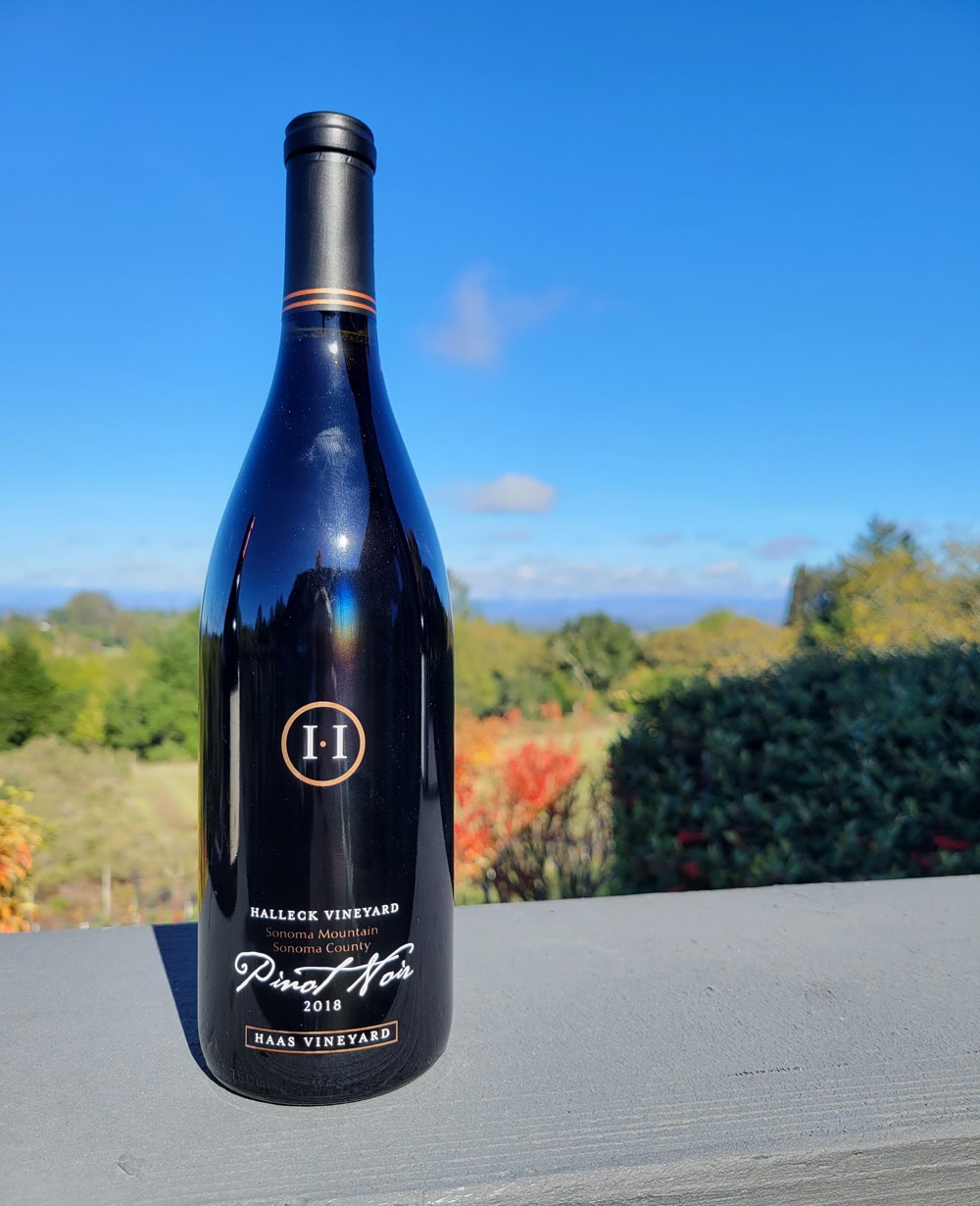 The familiar (to us, at least) Haas Vineyard is translucent, shiny and jewel-like, with a tinge of purple. Its nose contains intriguing herbal notes, including a bit of eucalyptus. And the aroma reminds us of sloes (as in sloe gin) or Sarsaparilla, the root beer-like soft drink. The mouthfeel is rich and silky.
The Haas Vineyard Pinot fills your mouth with velvety, smooth flavors of blackcurrant, fruit and violets; there's some acidity, along with a floral character.

Its Sonoma Mountain source is unusual for a Pinot. Its taste is markedly different from other Sonoma County AVAs, like Russian River Valley Pinot Noir or Sonoma Coast Pinot Noir.
Vintage: 2018
AVA: Sonoma Mountain, California
Halleck Haas Vineyard Alcohol Content: 13.1%
Retail Price: $67.00
Restaurant Price: approximately $130.00
Food Pairings: The Haas Vineyard would pair splendidly with classic lamb chops or a rack of lamb.
The Final Word
It's priced higher than the Oregonians. But the Haas Vineyard was a more satisfying wine than the Willamette or Anderson Valley Pinots, despite its lower alcohol content.

Whether the Willamette Valley wines are "pure" Pinots, as discussed in the beginning of the review, remains unknown. But in the future, this may become a more contentious topic of discussion.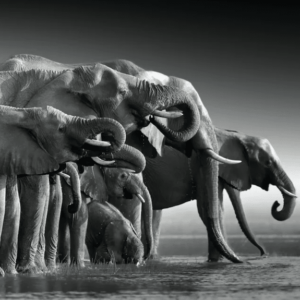 Join Sonoma vintner Jennifer Halleck on an unforgettable journey to Africa, where you will explore the wonders of this vibrant continent and share your passion for wine with fellow enthusiasts.…
Read More
Although they are based in west Santa Rosa, DeLoach has every right to call themselves a Russian River Valley winery. Sure, they also source fruit from the Sonoma Coast,…
Sonoma Wine Tasting in Sebastopol