DeLoach Pinot Noir vs Three Sons Cuvee (Wine Review)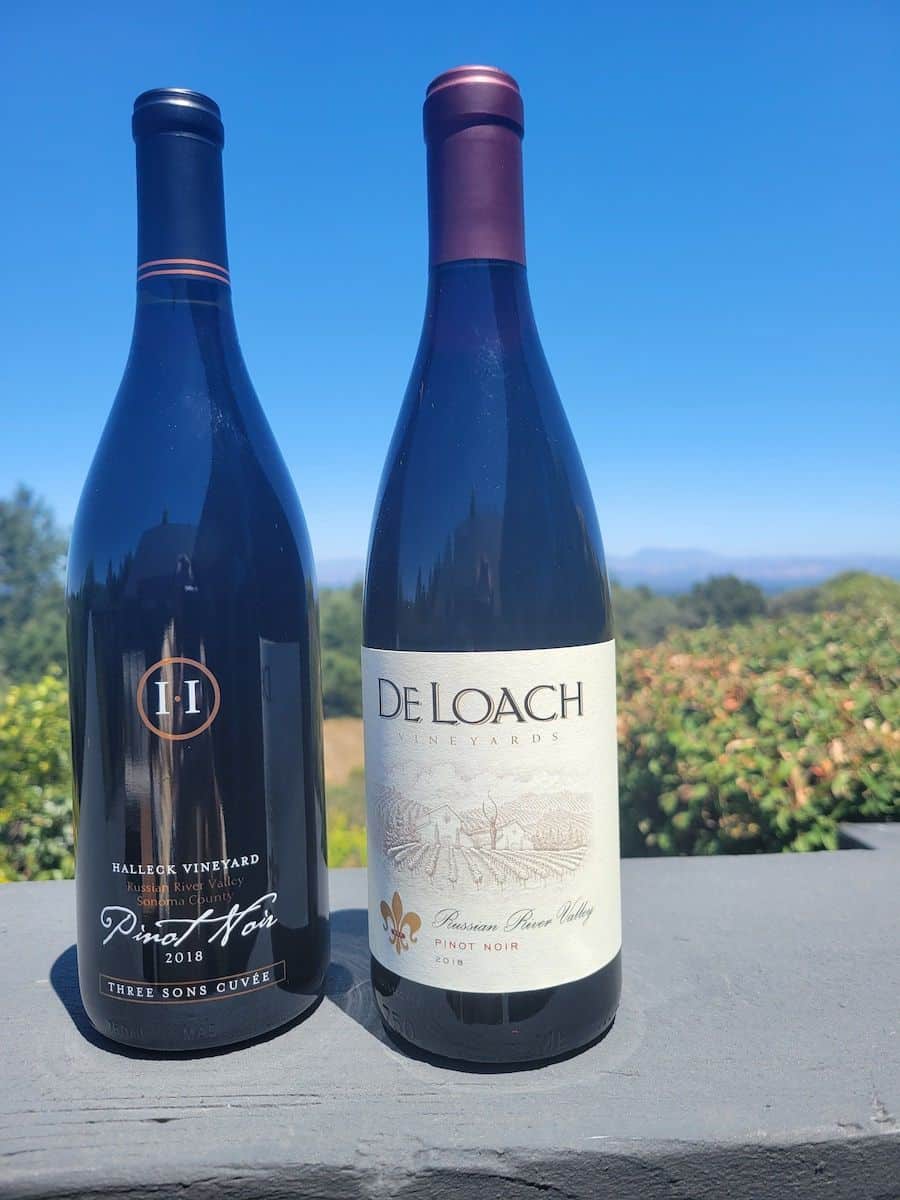 Although they are based in west Santa Rosa, DeLoach has every right to call themselves a Russian River Valley winery. Sure, they also source fruit from the Sonoma Coast, North Coast and Northern Sonoma AVAs. But it is the Russian River Valley AVA they chose to use on their label. 

The part of Santa Rosa they're in is incredibly diverse in terms of soil types. In fact, there's more variation here than in all of France. Because of these nuances it can be hard to generalize the area as a whole. The AVA contains more complexity than it's often given credit for.

The Three Sons Cuvee Russian River Pinot Noir from Halleck Vineyard has won many accolades. Among them are the Double Gold at the North Coast Wine competition for the 2013 vintage. A gold at the Los Angeles International Wine and Spirits Competition for the 2014 vintage. And Gold at the 2016 San Francisco Chronicle Wine Competition, the latter of which had over 7000 wines competing.

The first vintage of Three Sons was in 2003 and this varietal has a touching backstory. Ross and Jennifer Halleck, the owners of Halleck vineyards, call this varietal their college fund wine. It was named for their three sons, Conor, Adam, and Quinn. And it's a cuvee, which is a French term with the general meaning of "blend." For the Three Sons Cuvee, the grapes hail from different vineyards in the Russian River Valley AVA. These grapes are picked and sorted right away. The resulting blend is aged in 30% new French oak, and 40% one-year old French Oak for ten months. It is then bottled and released. 

The source material for this article is the wine review video included below. Ross Halleck and Harris Miner tasted the DeLoach Pinot Noir from the Russian River Valley and their own Three Sons Cuvee side by side. 
Russian River Pinot Noirs Reviewed
Russian River Valley DeLoach Pinot Noir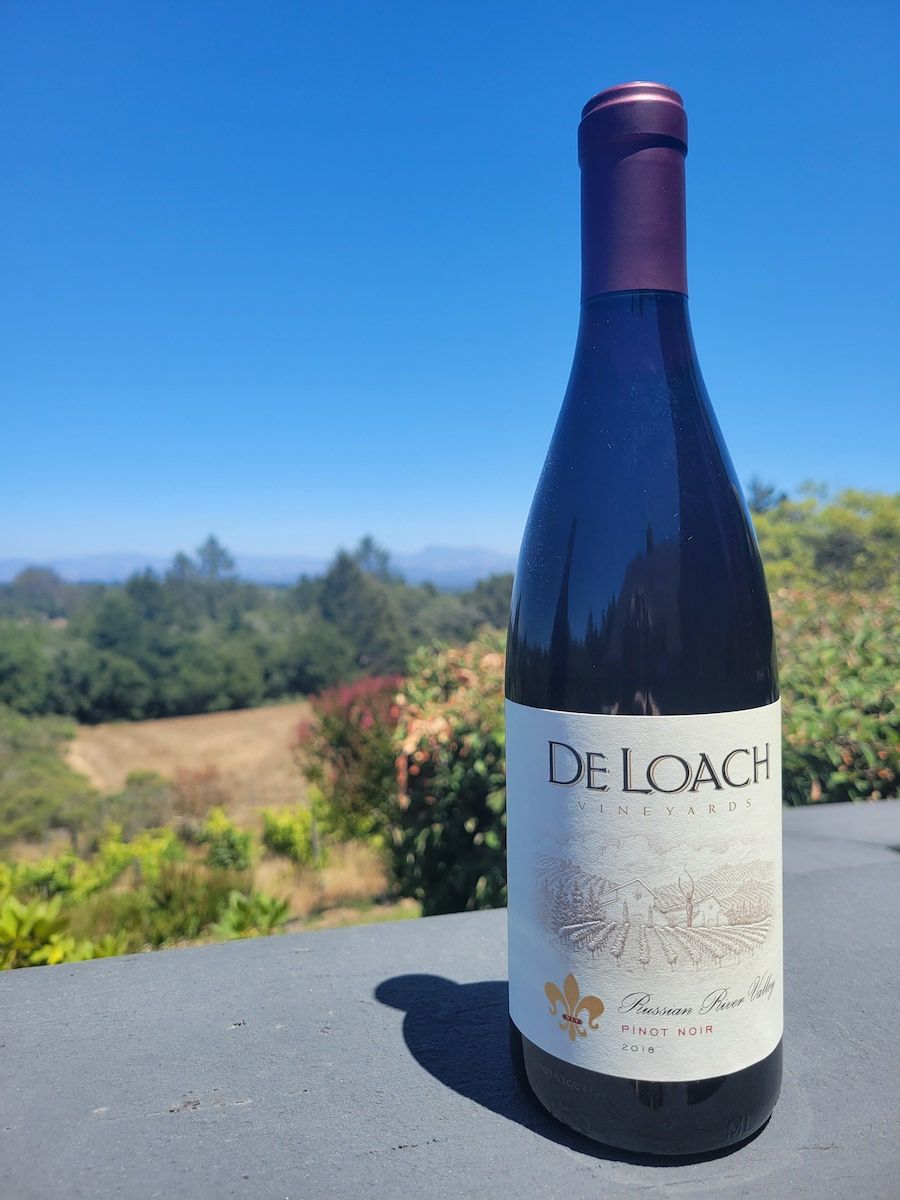 The color of DeLoach Pinot Noir is light red, bordering on shiny and transparent. There's a touch of sharpness on the nose, but it is not off-putting. The alcohol is a bit higher than average. That sharpness blows off after some swirls of the glass. Aromas of cranberry, bright red fruit, baking spice, and hints of cinnamon. The body is light and lithe with higher acidity showing. Palate carries through with the aromas, adding some juicy strawberry and maraschino cherry. More savory in the mouth than on the nose. It's not a super fruit forward Pinot that you sometimes see from the Russian River Valley. But it's lively and the tannins give it a pleasing mouth-watering finish. Great pairing with garlic roasted chicken.

| | |
| --- | --- |
| Label | DeLoach |
| State | California |
| Varietal | Pinot Noir |
| Vintage | 2018 |
| AVA | Russian River Valley |
| ABV | 14.5% |
| Body | Light |
| Style | Bright, red fruits |
| Retail Price | $23.99 |
| Food Pairing | Garlic Roasted Chicken |
Three Sons Pinot Noir from Halleck Vineyard
Three Sons Cuvee Tasting Notes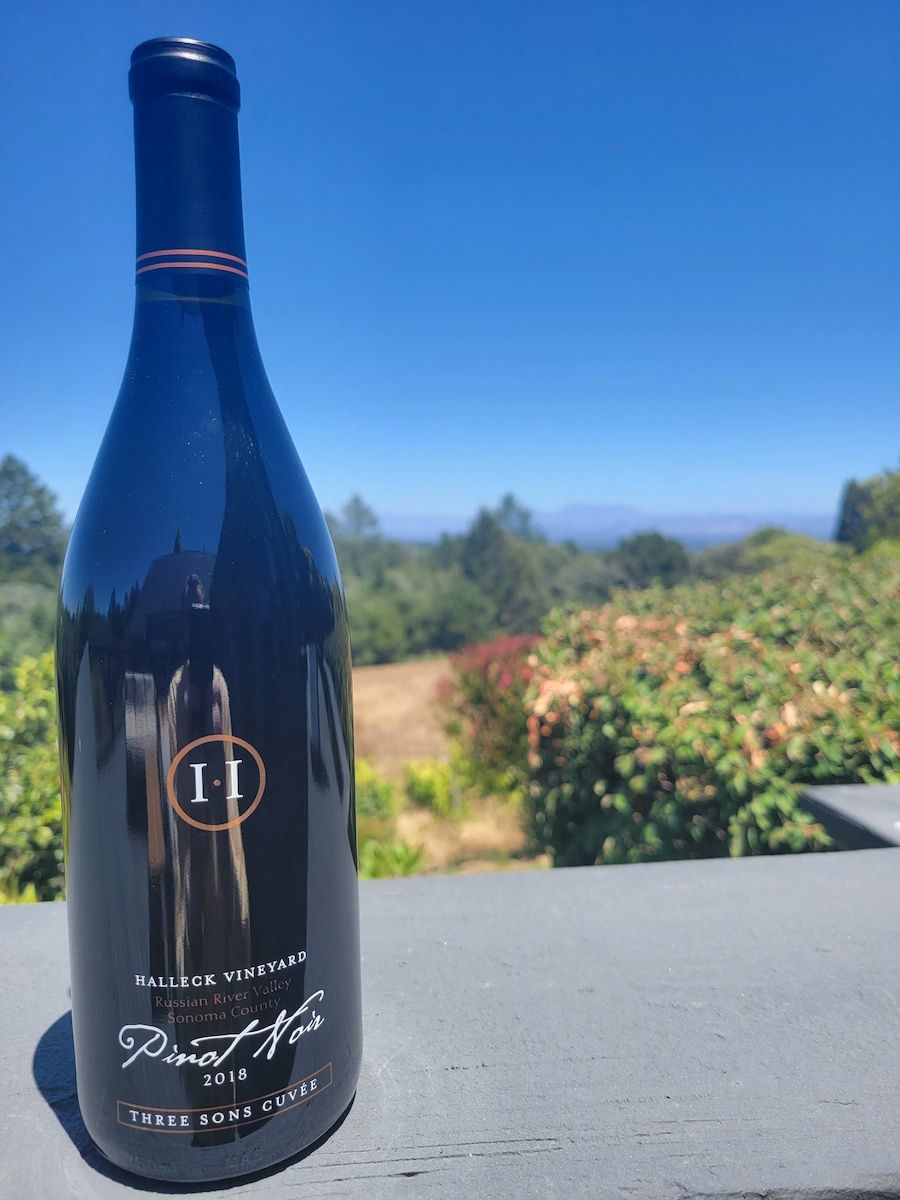 The Halleck Vineyard Three Sons Cuvee Pinot Noir is a shade darker than DeLoach. Garnet core with a sparkling jewel-like rim. Deep aromas. Big note of clove and cinnamon. There's dark cherry, a touch of pepper, and some earthy forest floor in the background. Broader and fuller mouthfeel compared to DeLoach. Bright fruit and acidity combines with a streak of minerality that's typical of the Halleck Vineyard style. Finishes with a burst of complexity. Strong enough structure to pair with hanger steak and truffle fries. 
| | |
| --- | --- |
| Label | Halleck Vineyards |
| State | California |
| Varietal | Pinot Noir |
| Vintage | 2018 |
| AVA | Russian River Valley |
| ABV | 14.1% |
| Body | Medium-full |
| Style | Complex, Structured |
| Retail Price | $56.99 |
| Food Pairing | Hanger Steak and Truffle Fries |
Russian River Pinot Reviews [Video]
Ross Halleck and Harris Miner compare the 2018 DeLoach Pinot Noir to their own 2018 Three Sons Pinot Noir.
Russian River Pinot Noir Wrap Up
If you're looking for a light, gentle wine with a higher alcohol content, try the DeLoach Russian River Valley Pinot Noir. Soft and generous with gentle tannins. This can even be slightly chilled to drink on a warm summer evening. And there's a versatility to this wine that lends itself to a variety of occasions.

The Halleck Vineyard Three Sons Pinot Noir is vivacious and structured with the capacity to improve with age. It has a strong presence on the table and can stand up to hearty and complex dishes.

There are common stylistic affinities between the two wines. Yet both show subtle nuances that encapsulate how different Russian River Valley Pinot Noirs can be.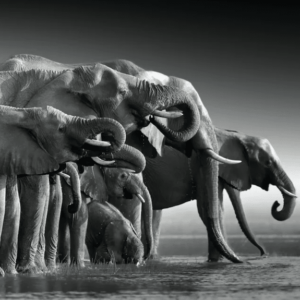 Join Sonoma vintner Jennifer Halleck on an unforgettable journey to Africa, where you will explore the wonders of this vibrant continent and share your passion for wine with fellow enthusiasts.…
Read More
If Pinot Noir were an animal, it'd be a chameleon. There seems to be no other grape that takes on its environmental surroundings quite like this highly-adaptable varietal….
Sonoma Wine Tasting in Sebastopol