4 Tips for Discovering the Best Pinot Noir Wine for You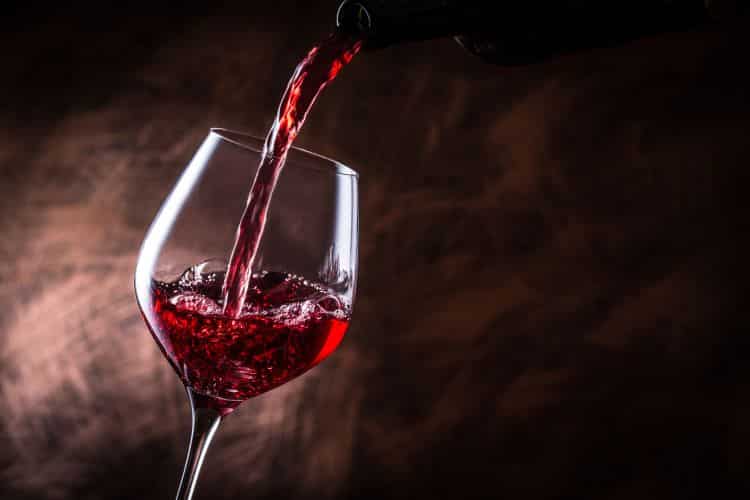 There is no shortage of options when it comes to the world of wine. And depending on your tastes, the vast array of wine flavors can be intimidating. This is especially true when it comes to finding the best Pinot Noir wine. 
Pinot Noir wine comes in an immense variety of tastes and textures, and it's sometimes difficult to figure out what makes a bottle a good Pinot Noir.
But there are several factors to help you narrow down the best Pinot Noir wine for you. And, if you are searching for a truly premium Pinot Noir, then you've come to the right place.
---
---
In this guide, we'll look at the best Pinot Noir wine regions, a detailed account of Pinot Noir tasting notes, and teach you how to find the perfect Pinot flavors to please your palate and pair with your meals.
And, if you're a budding wine enthusiast, and are currently asking yourself "What is Pinot Noir?" have no fear!
We'll make sure you leave here knowing just how to answer that.
Before diving into our top tips for discovering your very best Pinot Noir wine, here's a brief overview on Pinot Noir as a wine varietal, so you understand what sets a good Pinot Noir wine apart from the rest.
What is Pinot Noir?
Pinot Noir is one of the most popular red wine varieties in the world, and is a favorite of wine connoisseurs and casual wine lovers alike.
This light to medium-bodied red wine is rich and velvety in texture with aromas of berry, cherry, earth, and spice. And, if you compare Pinot Noir vs Cabernet Sauvignon, a Pinot will be lighter and less tannic, but with surprising depth of flavor and a smooth finish that lingers on your tongue.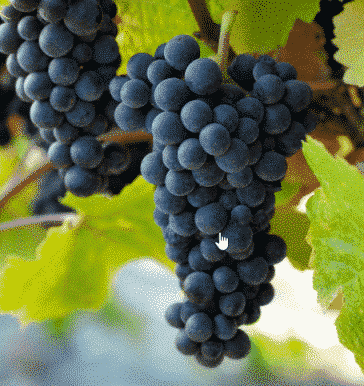 Pinot Noir is wonderfully sophisticated, one of the most highly sought-after wines. That's partly due to its diverse and delightful flavors, and partly because it's so difficult to grow. Or rather, Pinot Noir grapes are very particular.
There are only a handful of regions worldwide that can produce truly phenomenal Pinot Noir wine. Wine growers take a lot of risk with this wine, as vintages can go incredibly wrong due to even the slightest change in the weather.
Because of this risk and scarcity, the best Pinot Noir wine comes with an understandably higher price tag. This price can be a bit intimidating to those testing the waters of Pinot Noir. Hey, we get it. If you're paying a higher price, you want to make sure you're receiving a great wine.
We're here to help ensure that the next time you shop for a bottle of Pinot Noir (or a Pinot Noir wine subscription!) that you are able to find the absolute best Pinot Noir wine.
---
---
4 Tips for discovering the best Pinot Noir wine
You already know that not all red wines are created equal. And that's why we put together these tips for ensuring your next bottle of Pinot is the best Pinot Noir wine for you.
1. Learn the variety of flavors in a good Pinot Noir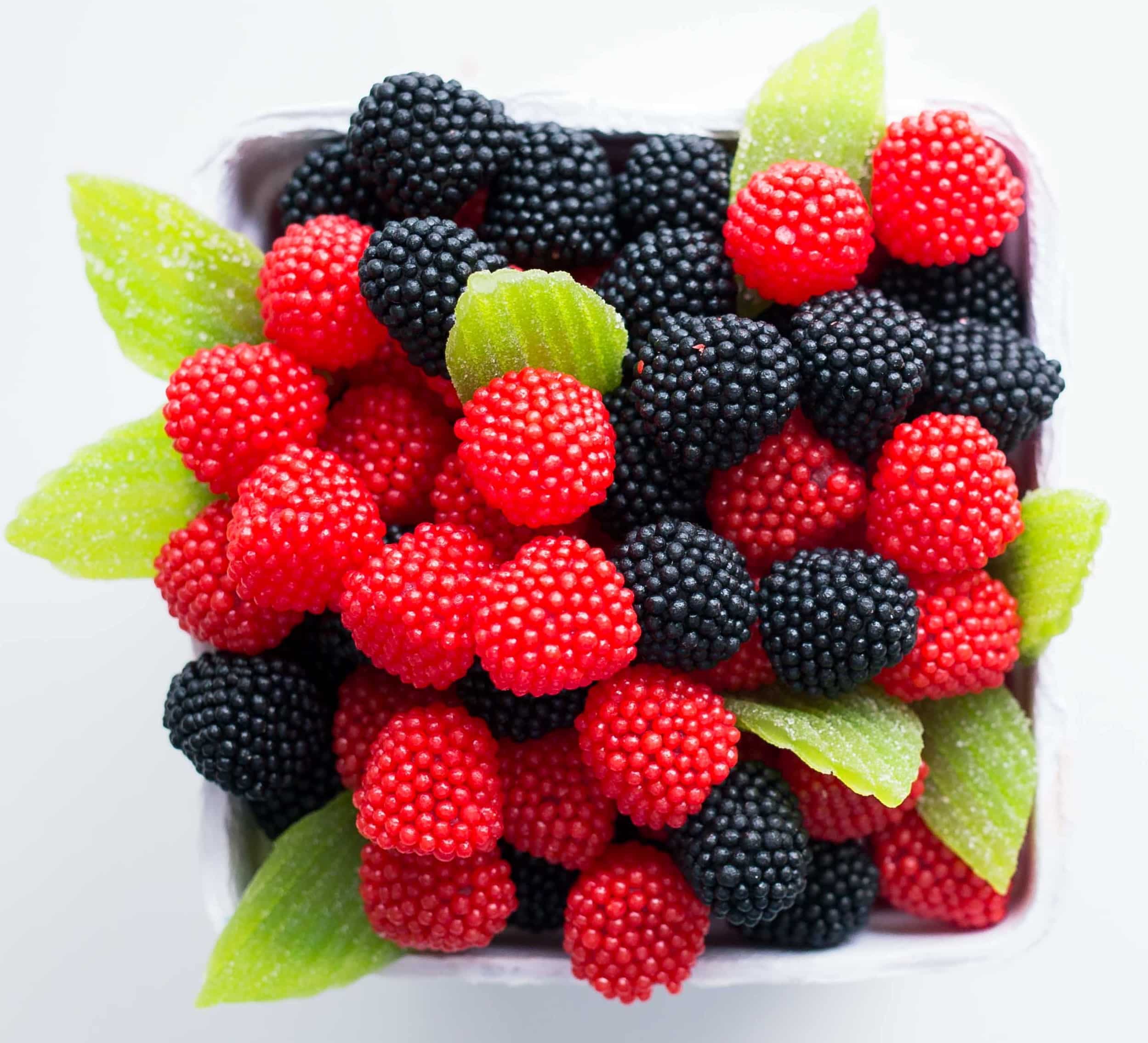 When a Pinot Noir is good, it's hauntingly aromatic and like velvet on the tongue. It has smooth, silky tannins, a bright acidity, and seductive berry flavors.
You may detect fruits ranging from black cherry, blackberry, and plum to cranberry, strawberry, and raspberry. But fruit is not the only thing Pinot Noir is bountiful in. A good Pinot Noir may have hints of vanilla, caramel, licorice, cola, or cloves as well.
And then comes the incredible earthiness of some varieties.
Think truffle and tobacco, flint and forest floor.
After you know what to expect when sipping a glass of good Pinot Noir, it's time to learn about the variations that occur in the best Pinot Noir wine growing regions around the world. Each region infuses the wine with a particular taste due to the differences in climate, soil content, and the loving touches of the wine growers.
2. Know the best Pinot Noir wine regions
If you want to find bottles of the best Pinot Noir wine, it's important to know where those bottles were born! There are only a handful of phenomenal Pinot Noir grape growing regions in the world – and they are right here in our list.
When you choose a bottle from one of these regions, you can be assured you're getting some of the absolute best Pinot Noir wine available.
PINOT NOIR REGIONS OF THE WORLD
Russian River Valley and Sonoma Coast
The most highly renowned Pinot Noir growing region in the US is the Russian River Valley and Sonoma Coast in California. Russian River Valley Pinot Noir is incredibly bold. It has a fuller body and stronger tannins than other Pinot Noirs. It's packed full of delicious, dark cherry flavors, and notes from caramel and clove to cola and smoke. Right next door, the Sonoma Coast Pinot Noir wines have a brighter and more minerally flavor profile. They often lead with red berry flavors, including raspberry, strawberry and even cranberry and pomegranate. The balance comes from mineral tones like flint or riverstones.
Willamette Valley
Although many of the Pinot Noir wines in the US tend to come out of Sonoma County, the Willamette Valley in Oregon is not to be overlooked either. Wines from Oregon tend to be quite peppery with firm tannins, loamy minerality, and bursts of bright cherry.
Burgundy
Burgundy, France was the original birthplace of Pinot Noir. So, it should come as no surprise that some of the best Pinot Noir wines still come from this region.
These wines age particularly well. They have more earthy tones than Pinots from other regions. Think mushrooms, dried herbs, and flinty minerals. They also have a pleasant floral aroma and vivid red fruit flavors.
Oceania
If you are looking for an affordable and fruit forward Pinot variety, you might try a Pinot Noir from New Zealand or Australia. You can even find some sparkling Pinot Noir wines to your taste!
Wines from these regions tend to be more zesty and acidic, with notes of sensuous red fruits and toasted sugar.
Chile
The cool climate in Chile's Pinot Noir wine growing region produces red wine that is lighter in body and higher in acidity than many other Pinot Noir varieties. While you will get the usual berry flavors from a Chilean Pinot, you may even detect notes of leather, dark chocolate, and beetroot as well as a hint of bitterness in your wine.
3. Become an expert on the best Pinot Noir wine food pairings
As you can see, the region can greatly affect the end result in your glass.
With such diversity in taste, you may think it difficult to pair with food. But this couldn't be further from the truth.
In truth, the diverse Pinot Noir tasting notes make his wine is one of the most versatile and food-friendly. To bring out the very best Pinot Noir wine flavors, these are the pairings we recommend:
For fruitier Pinots:
A good Pinot Noir from Chile, New Zealand or the US (in California) will have bright berry or cherry flavors. While you may have heard that fish is best paired with white wine, a fruit-forward Pinot Noir is actually a perfect match for salmon or tuna. These fruity Pinots also pair particularly well with roasted chicken or pasta dishes.
If there is a hint of spice or sweetness to your fruity Pinot Noir wine, try drinking it with grilled quail, roasted beets, Chinese duck pancakes, or any dishes with cherries and figs – which will beautifully highlight the fruit notes in your red wine. 
For fuller-bodied, tannic Pinots:
Bold Pinot Noir from the Russian River Valley can stand up to stronger, meatier flavors than other varieties. These are the best Pinot Noir wines for butterflied lamb, steak, venison, rabbit, roast turkey, goose, duck, and other gamey meat dishes. 
A more tannic Pinot Noir wine is also a great match for Brie, Camembert, Gruyère, and mild blue cheeses like Gorgonzola.
For light, fresh Pinots:
Softer Pinot Noir wine, such as those from the Alsace region of France, are a wonderful choice for charcuterie boards! Pair a light-bodied Pinot with cold cuts, patés, goat cheese, and spring veggies.
You might also try your hand at some classic French dishes with light creamy sauces such as French mustard chicken.
For truffley, earthy Pinots:
If you have a particularly earthy Pinot, such as an older vintage Burgundy, then it's time to make use of those mushroomy notes. Pair with a mushroom sauce, pizza with truffle oil, or a mushroom risotto to make your wine truly shine.
A truffley red wine is also the best Pinot Noir wine for herbed dishes, like roast pork loin with thyme, rosemary, and garlic. They also work wonderfully with onion-heavy dishes.
4. Understand your wine preferences
At the end of the day, the best Pinot Noir wine for you comes down to your preferences.
The best wine for you is one you'll actually enjoy drinking. So, it's important to know what you like!
If you usually opt for refreshing white wines, you may be wondering: "Is Pinot Noir sweet or dry?" Well, while Pinot's bright berry flavors and floral or spiced aroma might make it seem sweeter than some red wines, Pinot Noir is almost always made in a dry style.
The thing is, whether you are a fan of sweet wines or bone dry wines, there is such a variety of flavors in Pinot Noir from bottle to bottle that you can absolutely find one that suits your taste.
Want a fruitier red?
Grab a Pinot from Australia!
Want a drier quaff?
Opt for an earth Burgundy varietal.
If you tend to like more subtle reds like Merlot, maybe try a lighter Pinot from the Alsace region.
Or, if you prefer tannic reds like Cabernet Sauvignon or Syrah, then a Russian River Valley Pinot Noir could be your best friend.
Choosing the best Pinot Noir wine for you
With all the helpful information in this guide, we hope you can look at a wall of Pinot Noir wine and expertly choose the best bottle for your tastes.
Understanding which flavors should shine through in a good Pinot Noir, the best Pinot Noir wine growing regions, and how to pair your Pinot perfectly will guide you toward which are more robust, more acidic, and more fruity.
So now you can use this knowledge to select the Pinot Noir that is best suited to your taste buds.
With a little research and experimentation, you'll find the best Pinot Noir wine for you. A silky, luscious, opulent wine you'll want to return to again and again.
To fast track your knowledge of Pinot Noir, join us at our estate for one of the best wine tasting Sebatopol has to offer. This region truly brings something special to the Pinot it produces, which is why we are proud to call this wine growing region home.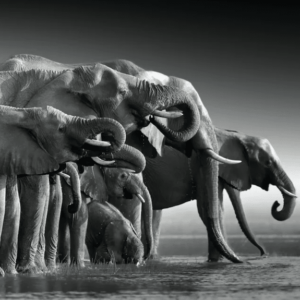 Join Sonoma vintner Jennifer Halleck on an unforgettable journey to Africa, where you will explore the wonders of this vibrant continent and share your passion for wine with fellow enthusiasts.…
Read More
Want to experience the best Pinot Noir wine this world has to offer? Pinot Noirs that are so bold and fruity you might mistake them for Syrahs?…
Sonoma Wine Tasting in Sebastopol