A Guide to Sonoma Wine Country's Best: Sonoma Coast Pinot Noir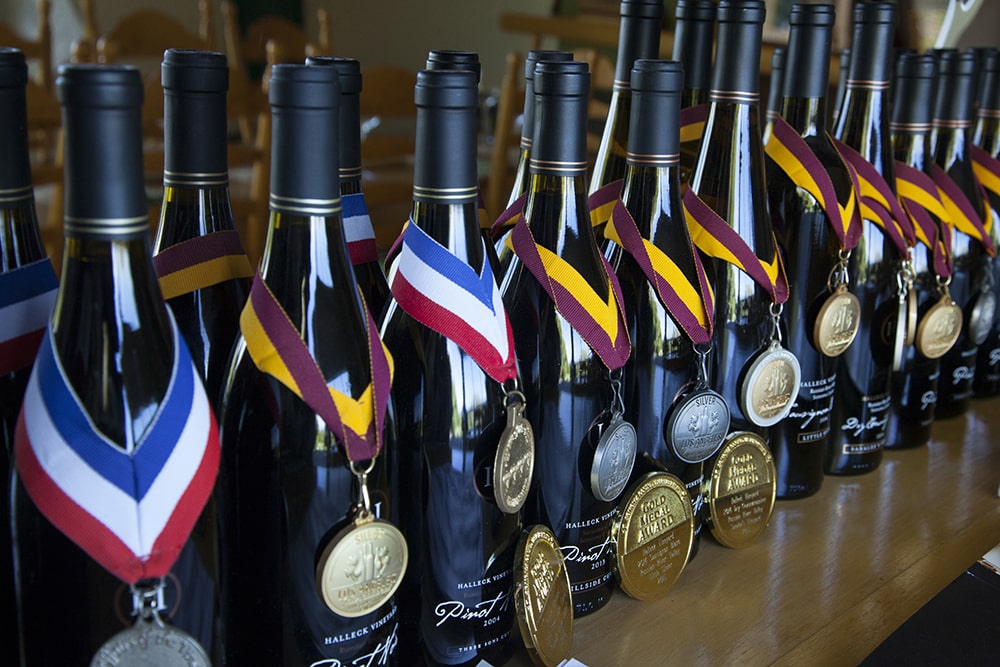 Reaching into the cellars of California's wine country history, there are lines that trace back to Sonoma County as the true birthplace of the California wine industry. Today, Sonoma showcases globally-renowned Sonoma Coast Pinot Noir. But how exactly did the Sonoma wine country take the stage amongst one of the world's best known wine regions?
California wine country is one of the most revered viticultural areas on Earth. This incredibly diverse region boasts prized Chardonnay, Merlot, Cabernet Sauvignon and Pinot Noir. Offering a vast variety of wines to explore, California has something for each unique preference.
When trying to narrow down the best wine region and wineries to tour in California, the search can quickly become quite daunting. Whether you're looking for fancy urban tasting rooms, rolling estates, barns-turned-wineries, or veritable castles, you'll find exactly what you're searching for here. Each region has its own distinct personality – and there is no shortage of exceptional wine.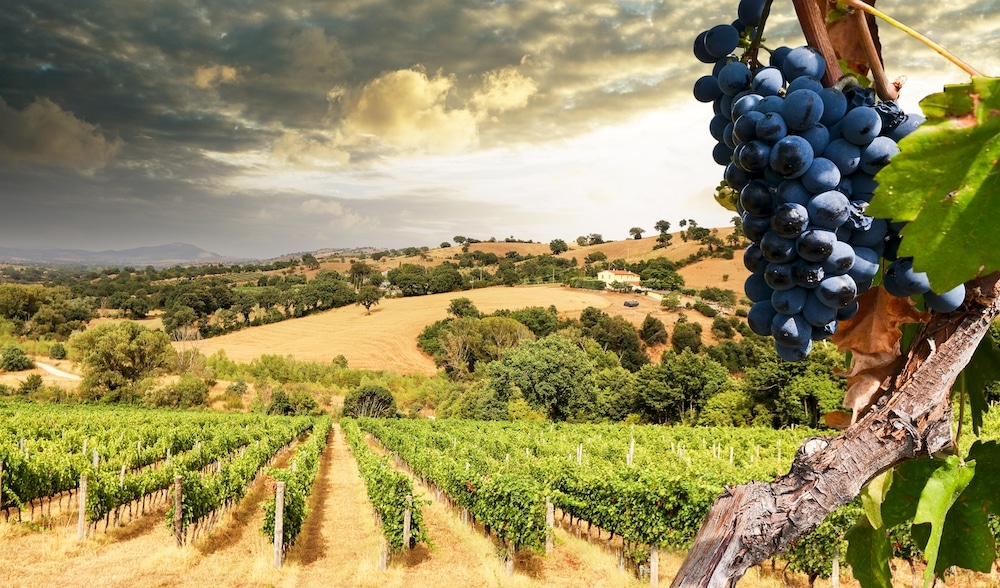 Today, California produces nearly 90% of the wine in the USA, but it wasn't always a viticultural power house. In fact, the world only started to pay attention to the wines of California and in particular, Sonoma wine country, in the late 1970s.
So where did California wine country come from exactly, what makes its regions so unique, and how was it able to produce some of the absolute best Pinot Noir on Earth, the Sonoma Coast Pinot Noir?
---
---
What is California wine country, and how did it begin?
California wine country dots its way up and down the length of the Golden State, spanning from the northern reaches of Humboldt County all the way south to the border of Mexico. It consists of 139 unique AVAs.
What is an AVA? The acronym stands for "American Viticultural Area," and these wine-growing regions are established and recognized by the US Alcohol and Tobacco Tax and Trade Bureau (TTB).
To be classified as an AVA, selected areas are placed under careful evaluation of soil composition, elevation, climate conditions, and unique qualities in the grapes grown there. And, if a wine is designated to come from an AVA, federal regulations require at least 85% of the wine to be derived from grapes grown within those established boundaries.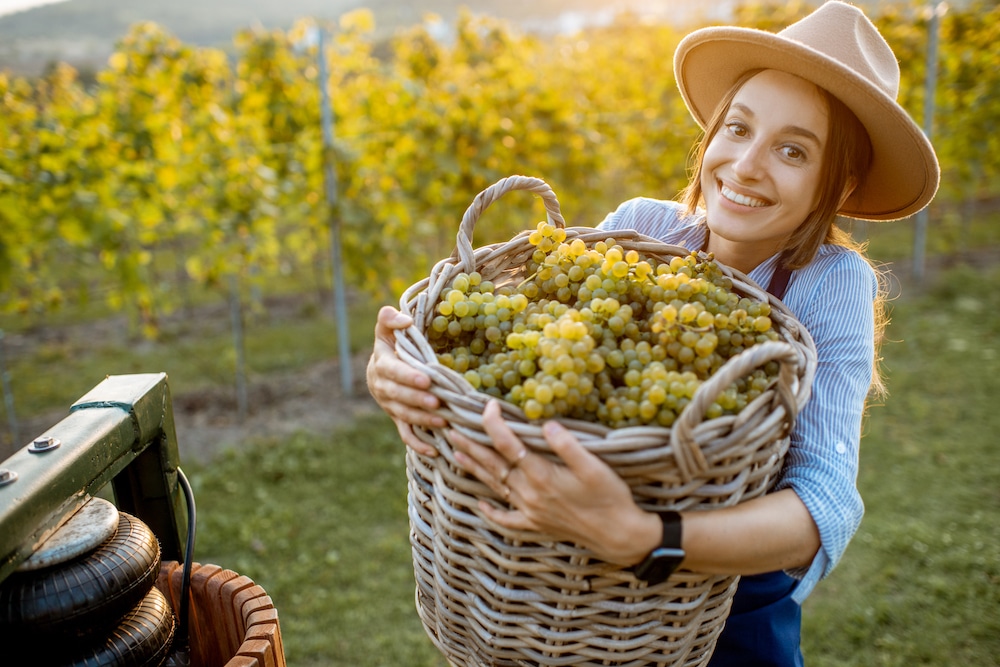 Now, when you get a bottle of wine labeled "California AVA," this isn't an AVA in the truest sense of the word. These generic labels are often used by large, multi-vineyard brands who mix together different batches of grapes from all over the Central Coast. These wines are often untraceable to a single origin and lack the unique characteristics that can be enjoyed in a small batch, artisan crafted bottle of wine produced from a specific AVA wine region.
When talking about California "Wine Country," this doesn't necessarily refer to California's wine-producing regions on the whole. It typically refers to a specific region of California: most often, the North Coast AVA.
Covering 3,000,000 acres, the North Coast AVA stretches from Fort Bragg to San Pablo Bay and includes big names like Sonoma County and Napa County, regions so sought after that they together became synonymous with the phrase "Wine Country."
So what led this particular terrain to be so distinguished amongst other wine regions? Let's take a trip through the history of wine country in California.
How wine country came to be
Wine was introduced to California through Spanish Franciscan Missionaries in the late 18th century. The first documented planting of wine grapes was at the Mission San Diego de Alcalá in 1769. The variety, planted by Father Junípero Serra, became known as the Mission grape.
Father Serra, often called the "Father of California Wine," planted Mission grapes in eight more missions around San Diego, Los Angeles, and San Francisco. In no time at all, Mission grapes were being used for red wines, white wines, fortified wines, and brandy.
The California wine industry strikes gold
On January 24th, 1848, an unassuming carpenter was constructing a sawmill along the American River when he noticed a glint in the streambed. It was gold.
Once word got out, everyone was scrambling to get to Northern California. Within the year, the population of San Francisco swelled from a mere 1,000 to 25,000 people – people who were thirsty for more than just gold.
The demand for wine in the North absolutely exploded. And so, while the wine industry in Southern California was just starting to take off with force, pioneering winemakers began to plant vines all over El Dorado County, Sutter County, Napa County, and Sonoma County.
One such man was Agoston Haraszthy.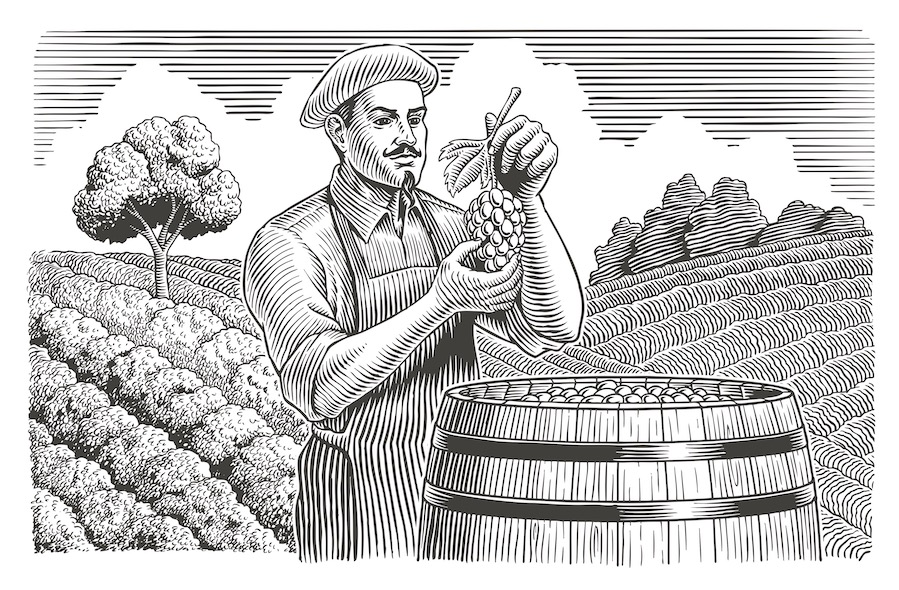 All hail the King in the North
Agoston Haraszthy was a Hungarian merchant promoter who arrived in Sonoma County in 1855. Recognizing that the terroir was ideal for growing wine grapes, he immediately purchased a vineyard, which he named Buena Vista – the second commercial winery in the entire state.
Commissioned by the California legislature to study European viticulture, Haraszthy made several trips to Europe to visit the best wineries across the country. Thanks to his trips, he imported more than 100,000 cuttings from the best European vineyards.
But his work didn't stop there. Back in Sonoma wine country, Haraszthy dug out numerous wine caves, and promoted hillside planting, and non-irrigated vineyards, spreading knowledge of winemaking practices everywhere he went.
Diligent winemakers of Napa and Sonoma wine country started producing extremely high quality wines, but fell short due to a lack of audience. Indeed, these incredible wines were almost impossible to market.
May 24th, 1976 was the day all that changed.
To celebrate the United States Bicentennial, Steven Spurrier and Patricia Gallagher, the founder and director of France's first private wine school respectively, organized the Paris Wine Tasting of 1976. 
Renowned French oenophiles, with their refined palates, gathered to participate in a blind tasting that pitted wines from California's North Coast AVA against world-preferred French classics from Burgundy and Bordeaux. Much to the surprise of all, Californian wines swept the board.
This "Judgement of Paris" put all eyes on the North Coast.
Why Sonoma wine country is the place to beat
Between Buena Vista, and Gundlach Bundschu (the first family-owned winery), Sonoma County is considered by many to be the true birthplace of the California wine industry. Sonoma county is twice the size of Napa, and produces triple the amount of wine grapes. While Napa is popularly known for its Cabernet Sauvignon varietal, Sonoma wine country's geographical diversity supports a vast range of stellar varietals.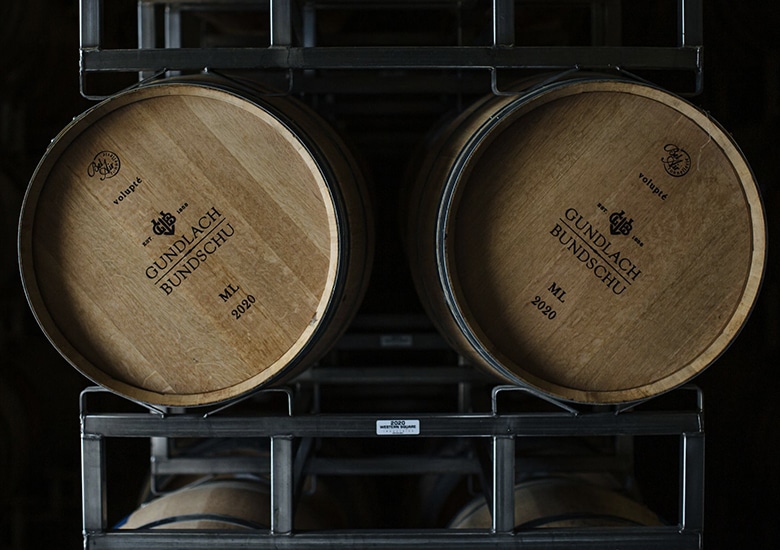 Sonoma wine country boasts an unbelievable geographic range from sweeping valleys and craggy mountains to inclined benchlands and foggy hills. Vineyards start right at sea level, and range up to 2,600 feet in elevation.
And then there's the soil. Formed through dramatic volcanic eruptions, just the Russian River Valley of Sonoma wine country alone has more variety of soil composition than all of France.
With such varied topography and microclimates across its 18 AVAs, Sonoma wine country has become famously known for a variety of outstanding wines produced within the North Coast AVA.
Cool mornings, sunny afternoons, and almost no rainfall from May to September have blessed Sonoma wine country with an especially long growing season – allowing even the most particular of wine grapes to ripen to perfection while preserving their balance and acidity. In fact, over 65 different wine grape varietals happily call Sonoma wine country home.
Alexander Valley and Sonoma Valley produce distinctive and approachable Cabernet Sauvignon, while Dry Creek Valley creates the most intensely flavorful Zinfandel on the market. And then, of course, there is the sublime Chardonnay and Sonoma Pinot Noir from the Russian River Valley and Sonoma Coast.
The cooling maritime influence of the Pacific Ocean produces some of the most elegant examples of Pinot Noir that one can experience. Which is why, if you're looking for the very best Pinot Noir wine, you simply can't skip Sonoma Coast Pinot Noir.
When it comes to wine, quantity is not the best indicator of quality. We did our own taste test of Mark West vs Elouan and Meiomi vs Belle Glos, pitting the most popularly searched bottles of Pinot against small-batch bottles of Sonoma Coast Pinot Noir. In our hearts, and certainly on our palates, Sonoma Coast Pinot Noir wins time after time.
Sonoma Coast Pinot Noir – the gem of Sonoma County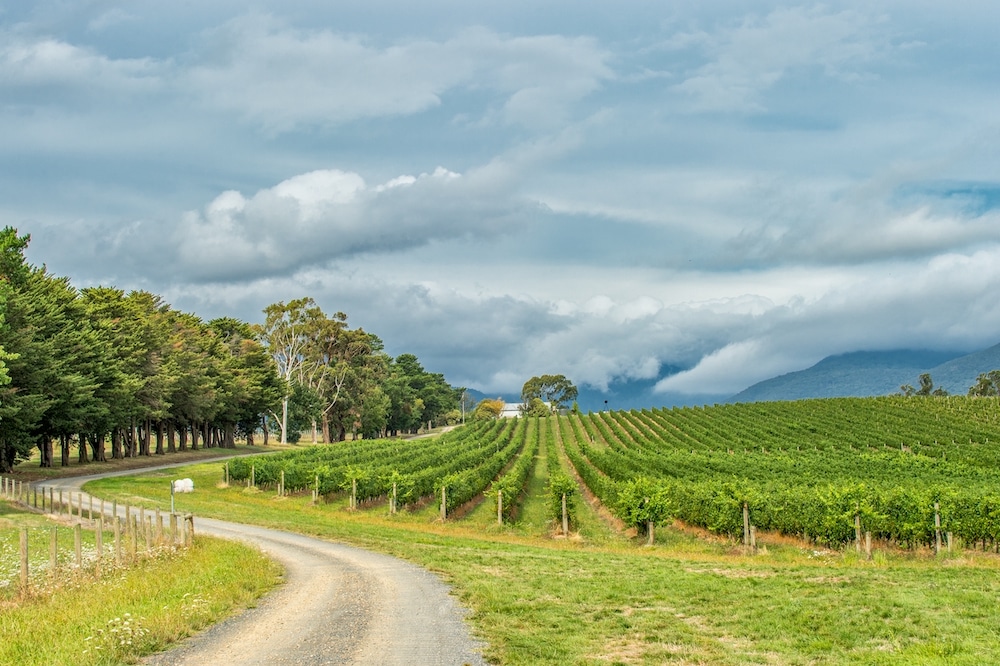 The very best wineries in Sonoma wine country for Pinot Noir are nestled in the Sonoma Coast AVA. Known for a cool climate and twice the annual rainfall of its inland neighbors, this region produces Pinot Noir distinct from the rest of the world. Sonoma Coast Pinot Noir is full to bursting with bold flavor, expressive layers, and well-integrated tannins.
The coastal climate here allows Sonoma Coast Pinot Noir to truly shine. Most vineyards here are planted above the fog line, where the warm afternoon sun allows Pinot Noir wine grapes to enjoy a longer growing season without succumbing to rot, resulting in higher levels of acidity, stronger tannins, and bolder fruit flavors.
If you encounter a bottle of Sonoma Coast Pinot Noir, no matter which micro climate it hails from, you can expect your sip to be consistently expressive. Indeed, all three of the best Pinot Noir wine regions in Sonoma wine country (Russian River Valley, Los Carneros, and Sonoma Coast) rest within the Sonoma Coast AVA.
The top Sonoma Coast Pinot Noir regions
Each bottle of Sonoma Coast Pinot Noir is remarkably distinct and expressive, even when compared with other Sonoma Coast Pinot Noir wines. That's because the Sonoma Coast AVA encompasses multiple renowned wine appellations within its borders. In fact, the Sonoma Coast is the largest licensed AVA in the country, stretching from Mendocino County in the north to San Pablo Bay in the south to Healdsburg, Santa Rosa, and Sonoma in the east.
The true Sonoma Coast, often referred to as "West Sonoma Coast" to avoid confusion, is a small strip of land between Fort Ross and Cazadero. If vines are planted more than a few miles inland of the Pacific Ocean, they are usually referenced under a different regional AVA name within the larger Sonoma Coast AVA.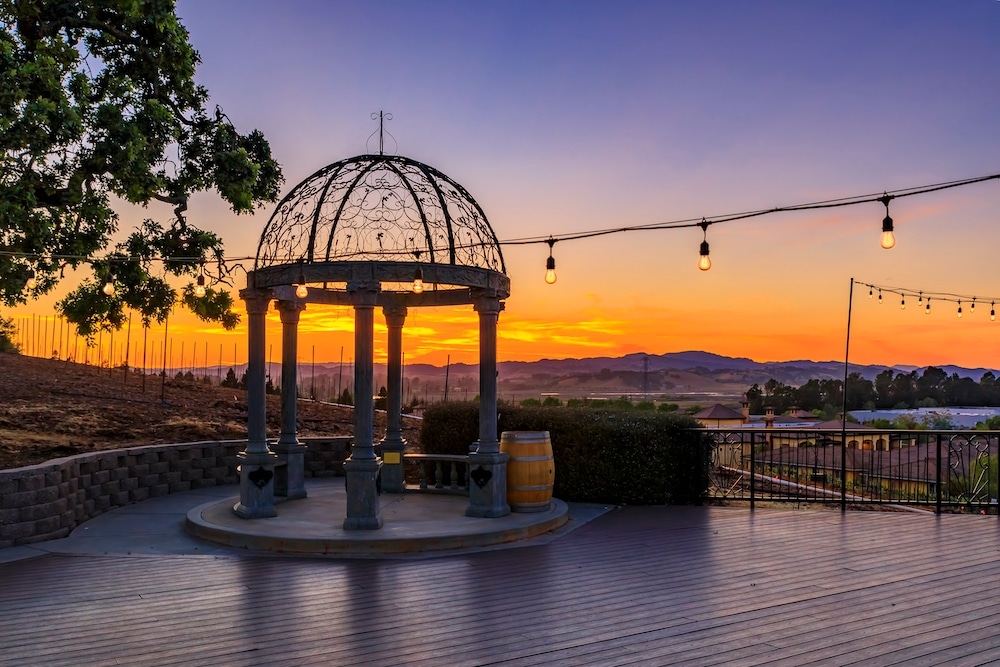 West Sonoma Coast Pinot Noir is strongly affected by coastal breezes and morning fog. These coastal wines are characterized by bright acidity, silky tannins, and distinct notes of sassafras. These robust Pinot Noir wines have fabulous aging potential.
Los Carneros Pinot Noir, on the other hand, is influenced by its close proximity to San Pablo Bay. Straddling the borders of the Sonoma and Napa Valleys, these coastal mountains experience maritime air in all directions. This exceptionally cool region with clay-heavy soils produces Sonoma Coast Pinot Noir with spicy berry fruit flavors, crisp acidity, tight structure, and hints of earthiness. Clay soils produce more bold color and tannins as the vines work harder for their fruit.
Between the hills of West Sonoma Coast and Los Carneros lies the Russian River Valley, perhaps the most famous Pinot Noir region in all of North America. Because it rests below the fog line, the Russian River Valley experiences much cooler night time temperatures than West Sonoma Coast or Los Carneros. This natural air conditioning creates an extra long growing season.
The resulting Sonoma Coast Pinot Noir is incredibly aromatic and expressive; with carnation and rose notes on the nose, and hints of cola, sarsaparilla, and black cherry on the palate. Russian River Valley Pinot Noir is riper, richer, and deeper than Pinot Noir from surrounding regions, while retaining the same great acidity. It is also set apart by a sense of minerality, subdued spice, and lush velvety texture.
Because there is more variety of soil in the Russian River Valley than in all of France combined, it's understandable that two vineyards, side by side, could still produce wildly different Pinot Noirs. Within the Russian River Valley are many distinct microclimates, each with their own character.
Wines from the warmer Middle Reach at the north of the valley are known for bursting red cherry flavors, while Halleck Vineyard's own Sebastopol Hills in the south produces wines set apart by complex earthiness and minerality.
Because terroir is so deeply expressed in a glass of Pinot Noir wine, artisanal wineries try to make your bottle of Sonoma Coast Pinot Noir wine as traceable as possible, narrowing down the origin of your wine to the smallest AVAs, regions, or exact vineyard from whence it came.
Sample Sonoma wine country's best Pinot Noir wine
If you want to try the best Sonoma Coast Pinot Noir wine in Sonoma wine country, be sure to visit the Halleck family estate for a wine tasting in Sebastopol. The Pinot Noir wine at Halleck Vineyard was voted #1 in North America at the San Francisco Chronicle Wine Competition, and now you can experience it for yourself in the heart of the Russian River Valley.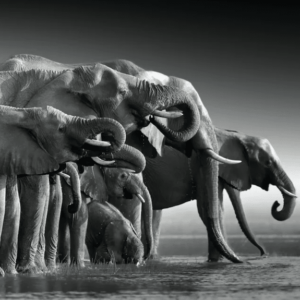 Join Sonoma vintner Jennifer Halleck on an unforgettable journey to Africa, where you will explore the wonders of this vibrant continent and share your passion for wine with fellow enthusiasts.…
Read More
If you're new to the world of red wine, or perhaps a white wine or rosé aficionado looking to branch into new (red) territory, you may have found yourself asking: "Is Pinot Noir sweet or dry wine?" …
Sonoma Wine Tasting in Sebastopol