Sonoma Wineries to Visit in 2023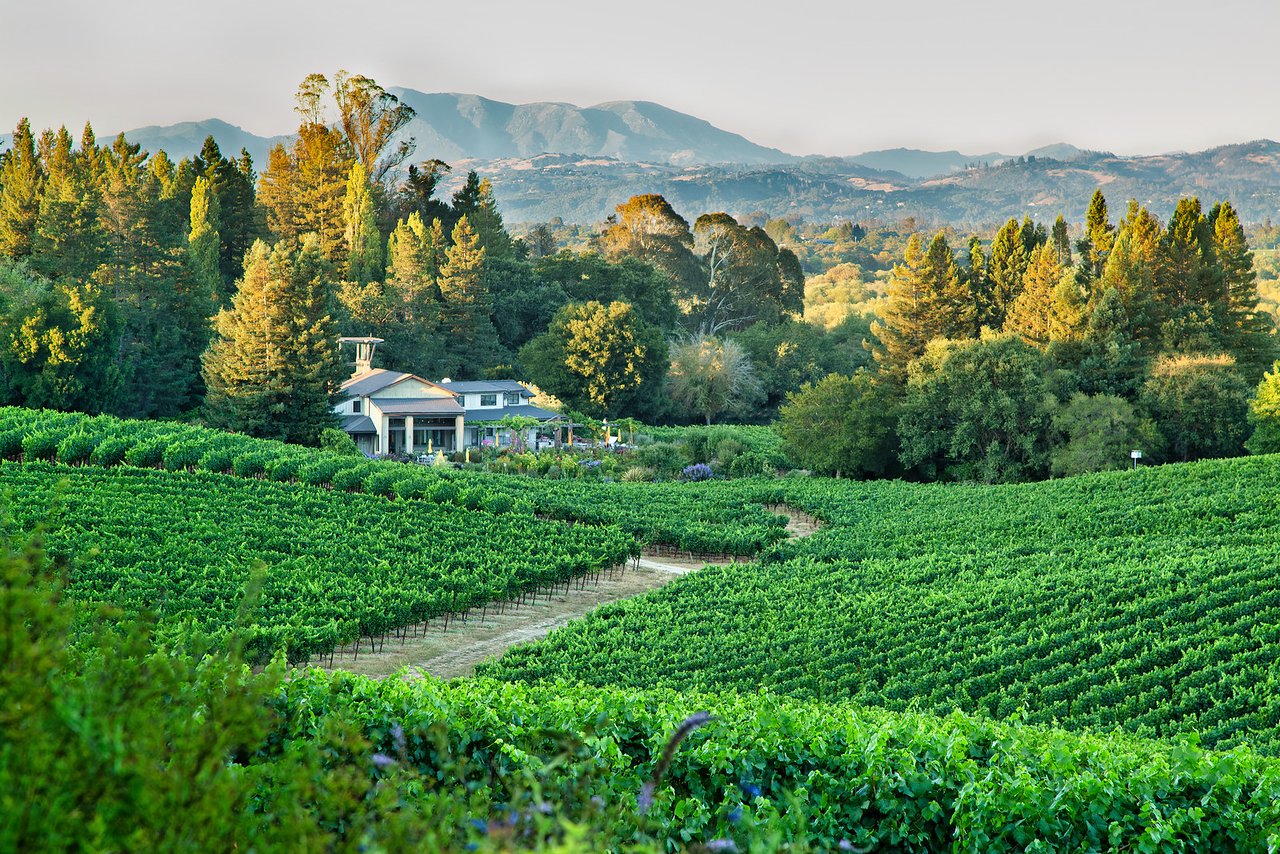 If you're searching for the best wineries to book a Sonoma County wine tasting at, here's our list of top Sonoma wineries, from the Russian River Valley to the Sonoma Coast, Healdsburg to Alexander Valley, and Sebastopol to Dry Creek.
---
---
Sonoma County, California – a 60-minute drive from San Francisco – is home to many of the top boutique wineries in the US.
All in all, there are 632 licensed Sonoma wineries, according to the most recent Sonoma Wine Tasting Report. But fewer than that are operational, and still, fewer have wine tasting rooms. We estimate there are around 400 tasting rooms in Sonoma county, which is a lot to choose from.
So whether you're lucky enough to be living the dream in Sonoma County, or just visiting on vacation. You probably want to know which are the best Sonoma wineries in this collection of Northern California coastal communities from Bodega Bay Wineries to Healdsburg, Santa Rosa Wineries, and the Barlow in Sebastopol, built amidst the site of former apple orchards and apple processing facilities.

Lucky for you, we have some insight as a Sonoma County vineyard ourselves. And while we can't recognize all the top Sonoma wineries and hardworking winemakers we love in one list or guide, we can narrow it down to some extremely unique Sonoma wineries to try on your next visit.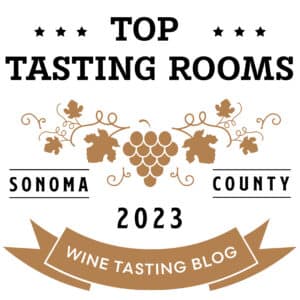 We've made sure that these vineyards are all within driving distance of each other. So it would be easy to plan a Sonoma wine tasting tour that lets you visit a few of them.

We have chosen to focus on small, family-owned wineries in particular for our list of the best wineries in Sonoma County. Because big-name brands are easy enough to find, and we want to help you sniff out the hidden gems of the region.

With so many incredible Sonoma California wineries to see, it was hard to narrow down the list. For the sake of brevity, here is our list of the 21 best wineries in Sonoma County.
Map of the Best Sonoma Wineries
---
---
21 Best Sonoma Wineries in Sonoma County
Do you want to discover the finest wines that Sonoma County has to offer by embarking on a wine-tasting tour through the picturesque vineyards and wine estates?
Be sure to visit our top picks of family-owned boutique wineries and Sonoma wineries, where you can indulge in some of the region's most delectable wines. Whether you explore a charming vineyard or a renowned wine estate, you're guaranteed to savor a truly exceptional tasting experience.
---
---
1. Halleck Vineyard Sebastopol Winery
3785 Burnside Road, 95472 Sebastopol US
Why we chose it: For a truly unique wine-tasting experience, head to Halleck Vineyard, where award-winning small-production wines are handcrafted. This small-scale winery offers limited-production wines that showcase the cool climate of Sonoma Coast and Russian River Valley. Furthermore, tastings are limited to just 16 guests; each wine is expertly paired with local delicacies. Advance reservations as required and 11 am and 3 pm seatings are hosted Thursday through Sunday.
Who it's for: Pinotphiles looking to enjoy the best Pinot Noir in the United States should definitely try this highly personalized Sonoma wine-tasting experience.
Unforgettable Wine-tasting Experience at Halleck Vineyard in Sonoma County
Don't miss Halleck Vineyard, where the first Pinot Noir Vineyard in Sebastopol was planted, making Halleck the original winery where Pinot grapes were grown. Halleck Vineyard is also known as one of the best wineries in Sonoma County wineries & vineyards.
It's 15 minutes from Bodega Bay or the Barlow in downtown Sebastopol and nestled in the hills on the edge of the new West Sonoma Coast AVA. This small, family-owned estate winery produces award-winning, hand-crafted Sonoma county wines that are not sold in stores.
Halleck Vineyard's mission is building community through wine. These intimate Sonoma County wine-tasting experiences are hosted at the Sebastopol estate, where winemaker Ross Halleck lives. Surrounded by the first Pinot Noir vineyard ever planted in Sebastopol, guests are wrapped in the fabulous hospitality of Ross Halleck and Harris Miner, where they are introduced to their mesmerizing selection of Russian River Valley wines.

Halleck Vineyard has won Best in Class for their Russian River Valley Sauvignon Blanc and their star Sonoma Coast Pinot Noir. Their accolades are as exceptional and diverse as their wines. Their Dry Gewürztraminer – reserved for Inner Circle Wine Club members only – has been judged the number one white wine in California! Check out their seemingly endless list of 5-star reviews.
2. Bricoleur Vineyards Sonoma Winery
Why we chose it: Bricoleur Vineyards has a little bit of everything. Despite being new to the scene, they've already earned their spot on our list of the best wineries in the Sonoma County area.
Who it's for: Anyone ready for a wine DESTINATION – and those looking for dietary-friendly wine tastings.
Bricoleur Vineyards: Perfect Addition to the Sonoma Wines County
Bricoleur Vineyards is a sustainable winery poised to become one of Sonoma County's most iconic wineries. Despite opening during the lockdown, owners Mark and Elizabeth Hanson have enjoyed considerable success.
Situated in the Russian River Valley, the vineyard is a picturesque weekend getaway with grape vines, olive groves, a honey farm, a rose garden, fruit orchards, bocce courts, and a private pond for rowing and fishing. Don't miss the opportunity to experience their renowned wine private tasting.
We also need to mention their culinary team. Their modern tasting experience is as versatile as it is artisanal – with vegetarian, gluten-free, and vegan options in their pairings. They even do picnics.

You can also sip some unoaked Chardonnay or Alexander Valley Zinfandel while supporting a good cause. This fabulous family winery gives back to numerous charities, from the Make-A-Wish Foundation to the Sonoma County Fire Relief Fund.
---
---
3. Pax Wine Sonoma Winery
Why we chose it: This is one of the best wineries in Sonoma County to try something you haven't experienced before.
Who it's for: Lovers of Syrah – and anyone looking to explore cool climate Sebastopol wine varietals.
Why we chose it: This is one of the best wineries in Sonoma County to try something you haven't experienced before.
Who it's for: Lovers of Syrah – and anyone looking to explore cool climate Sebastopol wine varietals.
Artisinal Winemaking at Pax Vineyards Sonoma
When you visit Pax Wine, expect a unique Sebastopol wine-tasting experience because they offer "esoteric varieties" of wine. These varieties include Trousseau Gris, Charbono, Mission, and Gamay Noir. If you haven't heard of one or more of those grapes, you're in for a treat!
Pax Wine offers more than just great California wine. Their hospitality and exclusive tours allow visitors to enjoy stunning coast views from the gardens overlooking the glass-walled winery.
Using sustainable and biodynamic methods, Pax is a premier producer of Syrah wine. Conveniently located near local shopping, restaurants, breweries, and distilleries, a tour of Pax offers a unique and eco-friendly experience.
---
---
4. Dutton-Goldfield Sonoma Wine Estate
Why we chose it: With ratings like these, we'd be remiss to leave them off our list!
Who it's for: Anyone looking for a great wine-tasting experience – or a fur-baby friendly day trip.
Dutton-Goldfield Winery: Partnership of Vineyards and Winemaking in Sonoma
Don't miss the rustic luxury of Dutton-Goldfield Winery, one of the best Sonoma wineries. Dutton-Goldfield is a partnership between grape grower Stever Dutton and winemaker Dan Goldfield.
Reserve your tasting and enjoy their sustainable Pinot Noir and Chardonnay, as well as a variety of red and white wines. So you're bound to find something you enjoy.
Their Sonoma wine tasting room has both indoor and outdoor seating, with a beautiful patio for summer wine tastings and a cozy fireplace for winter wine tastings. They have a bunch of fun Sonoma wine pairing options – including sushi pairings – and are a dog-friendly winery, so your pooch can enjoy the fun too.
---
---
5. Red Car Wine Sonoma Vineyard
Why we chose it: We love their sustainable approach to winemaking. We also think you'd be hard-pressed to find a better Rosé from a Pinot Noir.
Taste the Best of Sonoma Winery Red Car Wine Co.
Red Car Wine Co. is a top winery in Sonoma County known for its sustainable, organic vineyard and family wines. Their Rosé of Pinot Noir is a must-try with notes of orange blossom, orange sorbet, and red grapefruit. The wines have bright acidity and lively aromatics, perfect for food pairings.
Enjoy a tasting with delicious cheese and charcuterie boards featuring their olive oil, local cheeses, and more. The beautiful spreads include salami, cornichons, local cheeses, sun-dried fruits, house-made pickled veggies, sliced baguettes, and more.
Don't forget to make a reservation to experience the great atmosphere and beautiful vines.
---
---
6. Bowman Cellars Sonoma Winery
Why we chose it: Bowman Cellars has delicious wine and a delightful ambiance to match.
Who it's for: People looking to party at a beautiful, character-filled venue. (And anyone looking for a 420-friendly experience.)
Sip, Savor, and Relax at Bowman Cellars Winery and Sonoma Vineyards
Ready for a fun and funky outdoor experience in the countryside? Head on over to Bowman Cellars, one of the best wineries in Sonoma County for a good time.

Bowman Cellars specializes in hosting private events and intimate dining experiences. Their cozy patio has comfy chairs and excellent food – and is a cannabis-friendly space.

The husband and wife team at Bowman Cellars produces mouthwateringly good wines from Zinfandel to Cabernet Sauvignon to Pinot Noir to Chardonnay. And, if you are there on the weekend, you can experience their famous biscuit sandwiches from their restored vintage Airstream trailer.
---
---
7. Bump Wine Cellars Sonoma Winery Vineyard
Why we chose it: Bump Wine Cellars is all about the people. Mieko and Geordie are fantastic hosts who truly make the experience (but we have to say, their wines are a real treat too).
Who it's for: This is one of the best wineries in Sonoma County for art-lovers and those looking for an intimate wine-tasting experience.
Exploring Sonoma's Vineyards: Bump Wine Cellars' Terroir-Driven Wines
Geordie and Meiko Carr are making waves with their small-lot, single vineyard wines at Bump Wine Cellars. They not only focus on showcasing the local terrior, but also local artists. Come see the rotating gallery of local art on their walls!

Apart from the stylish decor, the tasting room at Bump Wine Cellars is home to some magnificent wines – and the Zinfandel is the star.
Husband and Wife Sonoma Winemakers

But the best thing in the room are the husband-and-wife team themselves. Geordie and Meiko personally pour your glasses while sharing stories about their history and their wines.
---
---
8. Russian River Vineyards Sonoma Winery
Why we chose it: We love the devotional approach to farming at Russian River Vineyards. The live music is a nice addition to their premium-quality wines.
Who it's for: Those looking for fabulous ambiance for their wine. From mood-setting music to sanctuary wellness experiences, they have it all here.
Sustainable Sonoma Winery with Delicious Pairings
Gio Balistreri, the winemaker at Russian River Vineyards, comes from four generations of farmers, and it shows! The wine Gio makes is a tribute to the Russian River Valley and the incredible fruit this terroir – and his expertise – creates.

The sustainable wines at Russian River Vineyards are full to bursting with flavor, and you can pair them with gourmet food boards, sandwiches, and salads.

But something that sets this vineyard apart is the ambiance. You can book Sunday "Yoga & Wine" experiences, and the wine tastings are accompanied by live music from the best local musicians. It's one of the best wineries in Sonoma County if you're looking for a relaxing getaway.
---
---
9. Garden Creek Vineyards Sonoma Winery
Why we chose it: Karin and Justin provide an intimate and enjoyable experience, and the hilltop scenery is spectacular.
Who it's for: People looking for a drop of something special in their wine-tasting tour.
The World-Class Wines of Garden Creek Vineyards in Sonoma
Garden Creek Vineyards is a bit off the beaten path – but it's worth the journey to explore. Nestled on the eastern hillsides of Alexander Valley, Garden Creek Vineyards is wine-making paradise overlooking a stunning mountain view.

Karin Warnelius-Miller and her husband Justin grew up in the world of winemaking and have a true passion for the craft. When you visit their vineyard, they make the experience both personal and informative. This is one of the best wineries in Sonoma County to learn about winemaking!

After a walk through the vineyards, you can enjoy a candle-lit tasting of their diverse range of wines. On the tasting menu? Everything from Petit Verdot and Scheurebe to Cabernet Sauvignon, Chardonnay, and Merlot.
---
---
10. Lynmar Estate Winery Sonoma Winery
Why we chose it: This Sonoma luxury at its finest and one of the best wineries in Sonoma County for an overnight stay.
Who it's for: People looking for an elevated wine-tasting experience or those looking for on-site accommodations – The Bliss House sleeps up to six adults.
Experience the Ultimate Wine-Tasting at Sonoma's Lynmar Estate Winery and Vineyard
Ready for some ritz and glam? Lynmar Estate Winery provides a luxury wine tasting experience for its visitors – and you can spend the night on the estate!

Lynmar Estate Winery creates ultra-premium wine in its state-of-the-art gravity-flow winery and caves. And on the property, they have bountiful gardens of fruits, vegetables, and herbs which their chef uses to create gourmet meals for wine tastings.

You can enjoy a private lunch in the gardens surrounded by beautiful plants and buzzing hummingbirds. All while paired with the perfect glass (or bottle!) of wine.
---
---
11. Schermeister Sonoma Winery
Why we chose it: Schermeister Winery is a lovely creekside destination with a unique concept – and we really love this winemaking duo!
Who it's for: People with children and fur-babies in tow – and those looking for an immersive experience for the senses.
Schermeister Winery: Where Wine and Art Meet in Sonoma
Looking for something outside the norm? Schermeister Winery is one of the best wineries in Sonoma County for unique wine tasting! Case in point: they have an aroma bar. A unique place where you can experience the 18 most common aromas found in wine.

Schermeister winery is fun for all ages. The stunning creekside tasting room is child and pet-friendly (as long as your dog is on a leash). And as long they will play nice with the sweet vineyard pup, Eli!

Winemaker Robert Schermeister and his wife Laura are passionate about wild fermentation wines that are unfiltered, sustainably farmed, and vegan friendly wines.
Schermeister Winery, a premium winery with acres of vineyards, also offers artwork for sale by local artists and the winery owner's family, who are artists themselves. Available pieces include artisan cutting boards and bowls.

Schermeister Winery happens to be a fabulous spot for art collectors too. You can buy work from local artists or from the family themselves! Both Laura and her father are artists, and you can buy their beautiful pieces, which include a range of artisan cutting boards and bowls.
12. Mira Sonoma Winery
Why we chose it: Mira Winery is perfecting the art of winemaking in Napa Valley.
Who it's for: Anyone looking to dip their toes into Napa wines during their stay in the Sonoma wine country.
We have to be upfront about this: Mira Winery, located in Napa Valley, offers high-quality handcrafted all-natural wines. While not one of the top wineries in Sonoma County, it's one of the best boutique wineries in Napa Valley, just a short drive away.
Check out Mira Winery's wide variety of single-vineyard, single-varietal wines on their beautiful land. Visit their Winery & Hospitality House, south of Yountville, to learn firsthand how their pure winemaking approach transforms the flavor of their wines.
Each bottle is a work of art. And you'll have a chance to enjoy Cabernet Franc, Petite Verdot, Merlot, Cabernet Sauvignon, Sauvignon Blanc, and more.
13. Hartford Family Sonoma Winery
Why we chose it: The unique winemaking procedures at Hartford produce some extraordinary depth in their wines.
Who it's for: Lovers of Old Vine Zinfandel, as this is where Hartford truly shines.
Explore The Library Wines in the Hartford Family Sonoma Winery Cellar
Hartford Family Winery produces wines with serious personalities in Forestville. Hartford's small and low-yielding vineyards specialize in single-vineyard varieties and deliver extremely expressive and well-balanced wines.

Winemaking is an art form here. Wines at Hartford are not fined or filtered, preserving every ounce of flavor and texture from the vine in every sip. The grapes are not crushed during their winemaking process. Instead, they are cold-soaked and stirred in open-top fermentors to extract optimum color and mouth feel.

The resulting wine is spectacular. Try the exceptional Chardonnay, Pinot Noir, and Old Vine Zinfandel from their wine cellars (with a stupendous library of vintages) while enjoying the outdoor BBQ.
14. Emeritus Vineyards Russian River Valley Sonoma Winery
Why we chose it: Dry farming practices at Emeritus Vineyards create distinctly dry and refreshing glasses of wine.
Who it's for: People looking for a relaxing getaway – and a place to top up their electric vehicle!
Taste the Best of Sonoma Wines at Emeritus Vineyards
Experience the breathtaking views at Emeritus Vineyards, a dry-farmed and sustainable vineyard in North Sebastopol. The atmosphere here is equal parts elegant and rustic. You'll see wall-to-wall glass doors on the former-apple-barn tasting room that open up onto an expansive terrace.

Dry farming means no supplemental irrigation is used. The vines are only watered through natural rainfall. Since rains are scarce in California summers, the roots have to dig deep for water. The helps to prevent excess sugars in the grapes while preserving delightful acidity.

Emeritus takes sustainability seriously. They even offer visitors both universal and Tesla charging stations for electric cars. So you can refresh your palette and your battery at the same time. But don't confuse dry farming with the Sonoma County Wine from the Dry Creek AVA. Only a few of the Dry Creek wineries are actually dry-farmed.
15. Iron Horse Vineyards California Sonoma Winery
Why we chose it: If it's good enough for the president, then you need to try it. Plus, the view is pretty spectacular.
Who it's for: Anyone with a penchant for sparkling wine, and those looking for a good cause to contribute to during their wine tour.
Celebrating Tradition and Excellence: Iron Horse Winery in Sonoma
Green Valley is home to a vineyard producing California's most celebrated sparkling wines. Iron Horse has been handcrafting estate-exclusive and exquisite bottles of bubbly for decades. And they've named the place after the railroad stop that crossed the property in the 1890s.

Iron Horse has truly perfected their craft, and it shows. Their sparkling wines have been served at the White House for six consecutive presidential administrations.

They also produce a limited-production Blanc de Blancs with National Geographic, contributing a portion of the proceeds to protect the world's oceans. Now that's something we can "cheers" to.
16. Lambert Bridge Boutique Sonoma Winery
Why we chose it: Lambert Bridge provides an absolutely idyllic location to taste wine. They also have a particularly exceptional Sauvignon Blanc.
Who it's for: Anyone who wants to enjoy some small-lot wines in a beautiful and intimate setting.
Indulge in a Unique Wine Experience at Lambert Bridge Winery in Sonoma
Lambert Bridge Winery lies nestled among forested redwood hills just west of its namesake trestle bridge. The grounds are a joy to visit, boasting lavish gardens and rolling hills.

The wines are cultivated carefully here. They use berry-by-berry sorters, small-lot fermentors, and pedigree French oak barrels to extract the perfect balance, complexity, and concentration of flavor.

Sit on the shaded patio and watch butterflies dance across the garden. Or enjoy your wine from the intimate picnic vistas or stunning redwood tasting room.
17. Marimar Estate Vineyards Sonoma Winery
Why we chose it: Marimar provides a different wine experience than any other Californian winery. You'll swear you've been transported to Catalonia!
Who it's for: Lovers of Spanish-style wine – this is the real deal.
Solar-Powered Sonoma Winery: Marimar Estate Vineyards
Marimar Estate Vineyards is unique in California because it is totally European in style. The planting density is 2000 vines per acre, four times that of Californian tradition. This high density promotes root competition and reduces yield, but the fruit that does come forth is more flavorful, refined, and balanced.

The entire property at Marimar is 100% solar-powered. And they incorporate thoughtful, sustainable practices when possible. For example, they have beehives to aid plant growth and cover crops to keep harmful pests at bay.

When you walk through the doors, you step straight into Catalonia, as winemaking equipment, furniture, and crockery were all brought over from Spain. Fifth-generation Torres family member Christina Torres was recently appointed General Manager of the family estate winery. She previously worked with Jackson Family Wines.
Stop by and relax by the fireplace while sipping some of the best Chardonnay and Pinot Noir on offer.
18. VJB Cellars Sonoma Winery
Why we chose it: VJB is as close as you can get to a trip to Italy – and that Italian hospitality is hard to beat.
Who it's for: People who want to try some unique Italian wine varietals while partaking in pizza on the piazza.
Taste Rare Italian Varietals at VJB Cellars in Sonoma's Vineyards
Now it's time for a quick trip to Tuscany (that is, as close as you can get to it without leaving Sonoma). VJB Cellars is quintessentially Italian, from the warm hospitality to the wood-oven-fired pizza to the stunning Tuscan-style villa.

At VJB Cellars, you'll be able to taste some hard-to-find Italian varietals. This is your place if you've ever wanted to try Sagrantino, Nebbiolo, Nero d'Avolo, or Tocai Friulano. In fact, the family produces over 20 types of wine for you to sip and savor.

You can even enjoy some delicacies from their Italian marketplace while you sip your wine on the piazza.
19. Three Sticks Wines Sonoma Winery
Why we chose it: Three Sticks has some of the best Chardonnay around. You simply can't miss the Adobe if you're passing through Sonoma.
Who it's for: History buffs, Chardonnay-lovers, or those looking to add a little Mexican flare to their wine tasting trip.
Discovering History and Wine at Three Sticks, a Sonoma Winery
Visiting Three Sticks is like being transported back in time. The tasting room rests in the historic Vallejo-Casteñada Adobe, one of the few remaining structures from California's Mexican Period.

Built-in 1842, the Adobe has been lovingly restored by the team at Three Sticks. It is now an iconic landmark right in the heart of Sonoma.

But Three Sticks isn't only about the ambiance – it regularly produces award-winning Chardonnay wines. Drop by for a taste of these Sonoma delicacies, and enjoy a meal from their renowned partner restaurant, El Dorado Kitchen.
20. Peterson Sonoma Winery
Why we chose it: The "Zero Manipulation" winemaking methods result in some unique and flavorful wines.
Who it's for: Fans of Zinfandel wine – this here is some of the best.
Sonoma's Family-Operated Peterson Winery: A Vineyard with Character
Dry Creek is home to some of Sonoma's best Zinfandel wine – and Peterson Winery is a cut above. That might have something to do with their unique wine-making approach, which they call "Zero Manipulation." This low-tech yet high-touch approach produces soulful wines with amazing characteristics.

Peterson Winery is completely family owned and operated. The Peterson family has been making wine here for over 30 years, and has learned how to truly maximize the flavors each bottle of wine. Even more amazing? They do it all sustainably.
---
---
21. Hanzell Vineyards Sonoma Winery
Why we chose it: Hanzell Vineyards has one of the best vineyard tours in the region, and the passion of the staff is contagious.
Who it's for: Those looking to learn a little extra about winemaking while being greeted by some truly adorable animals.
Hanzell Vineyard: Where Wine, Nature, and Animals Come Together in Sonoma
Hanzell Vineyard was founded by James D. Zellerbach 1953 with the hopes of creating wines that could compete on the world stage. We would say he's done it; the vineyard produces truly exceptional wines. But it's not just the wine that makes Hanzell stand out. It's the people.

Every staff member is passionate about winemaking, and super informative about the process. Your personalized and intimate tour will teach you all about the biodynamic farming, geography of the landscape, and history of the caves.

At Hanzell, they practice "Holistic Integrated Farming" which makes use of natural nutrient cycles and helps reduce their carbon footprint. They hope to one day be 100% self-sustained, but in the meantime, any material brought in must be ethical and Certified Organic. Check nutritional on wines here.

And, while you tour the fascinating property, you may just meet sheep, chickens, deer, baby piglets, Edsel the cat, or Scout and Radley – the Maremma Livestock Guardian Dogs. The animals are all SO sweet and friendly, and can only add joy to your visit.
Get the most out of your Sonoma County wine tour
That's our short list of the best wineries in Napa Valley and Sonoma County. Pick the ones that caught your eye and plan your dream trip.

Lucky for you, these wineries are all close to each other. So you can pick and choose your favorites to create an unforgettable road trip throughout wine country.

What are you waiting for? From creekside getaways with a view and luxury locales to pet-friendly estates and award-winning, family-run operations, the best wineries in Sonoma County await!
Table of Contents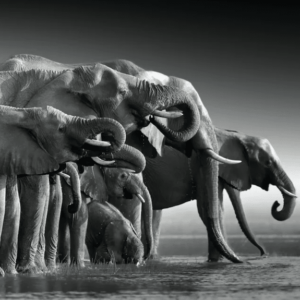 Join Sonoma vintner Jennifer Halleck on an unforgettable journey to Africa, where you will explore the wonders of this vibrant continent and share your passion for wine with fellow enthusiasts.…
Read More
The entry-level price of a Sonoma wine tasting rose 11% from $36 in 2022 to $40 in 2023. Adjusting for those cities with at least 15 wineries in the sample,…
Sonoma Wine Tasting in Sebastopol