How to Taste Wine: 11 Tips for Your First Visit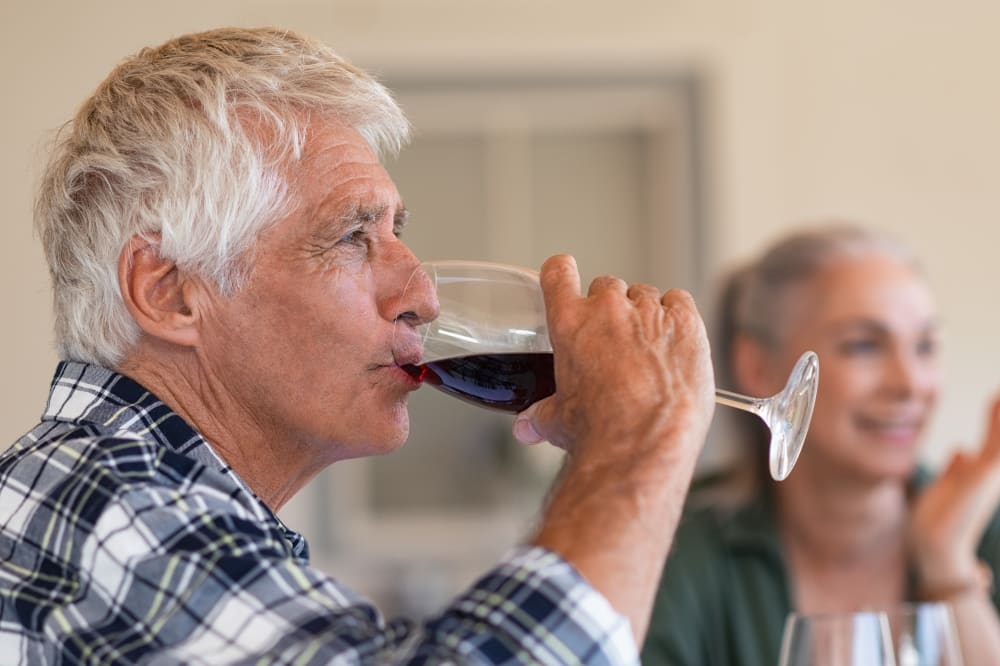 If you're planning your first wine tasting, or your first trip to Sonoma, you're sure to have questions about how to taste wine. Questions like:

"How many wines are included?"

"Will I get drunk during a wine tasting?"

"In what order should you taste wine?"

"How do you choose what to wear when wine tasting!?"

But not to worry; we'll cover all these questions and more in this go-to guide on how to taste wine.

Have you already attended a few wine tastings? Our top wine tasting tips will help you get even more out of every sip.

And, if you've never gone before, we'll first explain what a wine tasting is and how it works. Then, you'll fully appreciate the details of how to have the perfect wine tasting, with plenty of great memories.
How does a wine tasting work?
Wine tasting is about more than just drinking wine. It's about judging and examining a wine in a more critical manner.

It's about exploring new types of wine and sampling the variety a vineyard has to offer. It can help you expand your horizons without committing to a whole bottle of wine. (Although you will surely find new bottles to purchase.)

Wine tastings are often accompanied by a tour of the vineyard, an explanation of the wines, or delectable food pairings.

Your experience will be a bit different at every winery. In fact, there are even virtual events that let you enjoy a wine tasting at home!

But, you can generally expect to have a guided service in a tasting room with a curated selection of wines. You'll be given a tasting selection of anywhere from two to eight wines in a specified order.
11 wine tasting tips for a successful wine tasting
The first trick on how to taste wine is this: go from light to heavy.

This usually means you will move from white wines to reds – finishing with the fuller bodied wines last.

If you start with a heavy glass of wine first, your palate will be too overwhelmed for the lighter wines. You should start with the more subtle wines and move to the more bold ones. It's best to give your tongue a warm-up before hitting the heavy weights, so to speak.

As you taste the wines, you will be asked a few things. Take note of how they look. Notices the different aromas you can smell. And, of course, be ready to talk about the taste.

Now, it's okay if you don't taste blackberry, grass, and flint – and if you have no idea what "tannins" or "forest floor" means.

Learning how to taste wine can be incredibly enjoyable no matter your experience level. We all begin somewhere – and this blog is the perfect place to start.

Ready to learn how to taste wine like a pro? Start with these wine tasting tips.
1. Plan your route
If you're visiting multiple vineyards, make sure they are close enough together that they make sense. You'll also need to factor in the amount of time you will be at each vineyard.

Wine tastings can last anywhere from 30 minutes to multiple hours! The expected time of your tasting will usually be listed on a winery's website. When in doubt, you can ask what the duration is from start to finish.
2. Make reservations in advance
While some wineries accept walk-in visitors, it's a good idea to make a reservation for each tasting.

Many small, boutique wineries offer intimate tastings for 2-6 people, so it's important to make sure they have room to accommodate you. This is especially true due to COVID-19. And reservation is absolutely the way to go if you have a larger group. Plus, having a reservation for a seated service often means you'll have more personalized service as you learn how to taste wine.

Some wineries allow children and dogs (Halleck Vineyard even has a Dog Club), but this isn't the standard. If any are accompanying you, it's important to know the rules of each tasting room to avoid any misunderstandings.
3. Have a designated driver
Wine tasting can get you drunk. As such, it's vital to have a designated driver so you and your wine tasting companions can make it safely through your experience. 

That doesn't mean one of you has to sit it out though. 

Did you know you can taste multiple delicious wines without drinking a single drop?

Every winery should be able to provide a metal bucket (or a personal cup) for your wine tasting. 

This bucket is for spitting in. 

That's right, it's completely acceptable – and sometimes even encouraged – to spit your wine out at a wine tasting. This lets you appreciate all the wines you want without falling flat on your face by the end of the evening. 

It might also be worth hiring a limo to shuttle you around for the day.
4. Practice your spit
If you're nervous about using a spit bucket, or spittoon, practice at home before you go on your Napa or Sonoma wine tasting.

Remember, though it might be frowned upon in public, spitting is perfectly good etiquette during a wine tasting. There's no need to feel self-conscious!

At a certain point, spitting can even enhance your experience. Your taste buds become relaxed and may not pick up all the wonderful nuances of a new wine when you're tipsy.

To master the art of wine spitting, purse your lips and try to make as narrow of a stream as possible. Use confidence. The looser your lips and the weaker your spit, the more likely you are to experience the dreaded wine dribble.

Which leads us to our next point…
5. Consider your clothing
Wine tasting is what you make of it. We see people show up in more formal apparel for a fancy day out, while others are relaxed in a t-shirt and jeans. Here at Halleck Vineyard, we care about your comfort and enjoyment above all else.

If you are worried about spills or drips, you can dress in dark colors when learning how to taste wine.

It's also a good idea to avoid dangling sleeves that could knock over glasses or drape into the charcuterie platter.

If you have long hair, tie it up. We don't want your luscious locks to get in the way when you spit.

Another very important thing to consider is your footwear.

Many wineries have hills, gravel, and uneven footing like cobblestone. You may want to walk around the different estates as well, which can add up to long distances. Avoid anything shoes or heels that may cause you to lose your balance. Low wedges, flats, and closed-toed shoes are usually a safer bet.
6. Skip the perfume or cologne
Smell is one of the main components of wine tasting. That's because taste and smell are intimately connected.

If you wear perfume or cologne, or smoke right before a tasting, it can affect the tasting experience for you and everyone around you.

When your nose is full of perfume, it can't pick up on all the aromatics and flavors in your wine. Therefore, it's proper tasting-room etiquette to show up scent-free when learning how to taste wine.
7. Use the 3 wine evaluation steps
Learning how to taste wine is about training yourself to look at, smell, and taste the aspects in your glass. Here is how best to evaluate your glass of wine.
Step 1: Look
First, look straight down into your glass to get a sense of the color and density of your wine.

Next, hold your glass up into the light to see how clear it is. A clear wine with some sparkle to it is a good sign of quality wine. But, if there is some murk, it could just be a wine that is unfiltered. It's okay to ask!

Then, tip your glass slightly, so the wine thins out at the edge. This can help you understand the age and weight of your wine. For example, with a red wine, the more purple you see at the rim, the younger it is. The more orange and gold hues, the older it is.

Experienced aficionados and sommeliers can tell the grape variety, climate, and alcohol content just by looking at their wine!

A deep purple-black color could indicate a Syrah or Zinfandel, while a brick or pale red could be a Pinot Noir or Burgundy.

Finally, it's time to swirl your glass. This action will oxygenate your wine and help it become more fragrant and flavorful. If you are unaccustomed to swirling, keep the bottom of your wine glass flush on the table while you do it to keep balance.

Take note of the trails of wine sliding down your glass. These trails are called "legs." The more legs your wine has, the higher the alcohol content is – and the bigger and bolder the mouthfeel will likely be.
Step 2: Sniff
Lower your nose to the rim of your glass and inhale deeply. This will prime your palate for tasting the wine, even if you can't identify all the notes.

First check for any strong and unpleasant odors like mildew, vinegar or burnt matches. These could be signs of flawed or spoiled wine.

As long as your wine seems fresh, turn your focus to fruit aromas. A white wine might have grapefruit, passion fruit, or pineapple at the front – while a red wine might have red fruit, plums, or cassis.

Next, notice any underlying scents. These could be spices, herbs, or floral characteristics in the wine. They can also be earthy tones like minerals, grass, mushroom, or leather.

Finally, find signs of oak barrel aging. An oaked wine will often display notes of vanilla, butter, smoke, roasted nuts, or caramel.

It's okay if you don't detect any of these! Your tasting host will be around to answer any questions and guide you through the different wine tasting sensations.

As you continue to learn how to taste wine, your nose will start to become more discerning – just like your palate.
Step 3: Taste
At long last, it's time to taste your wine! But this doesn't involve taking a big gulp of it. In fact, you just want a small sip at a time.

Here is how to taste wine most efficiently:
Place between a ½ teaspoon – 1 teaspoon of wine behind your lower front teeth. Push it in front of your tongue.
Purse your lips, draw in air, and SLURP. This will aerate the wine for you.
Mimic a chewing motion. This will activate your olfactory receptors and make you salivate, which will make the flavor for your wine more intense and long-lasting.
Roll the wine around in your mouth a bit. Think mouthwash with less tooth contact. This will help you appreciate all aspects of the flavor.
Okay NOW you can swallow (if you'd like).
What did you taste?

Was it sweet or dry? How was the acidity?

Was the acid and sweetness well-balanced?

Did it have some bite? Those were the tannins.

Was there some heat? Then the wine has higher alcohol content.

Now check to see if the flavors match up with the notes you smelled before your sip.

Finally, examine the lingering taste. Does it change flavor over time? Does it remain in your mouth after you swallow it? This means the wine is complex – and it's the sign of a good wine!

As you learn how to taste wine, keep a journal. It can be helpful to keep notes of your experiences (and favorite bottles!) to understand your personal preferences.
8. Cleanse your palate
In between each glass, take some sips of water and swirl it around in your mouth. This helps you stay hydrated, and will "reset" your palate, so you can taste your next wine better.

You can also snack on some neutral foods, like bread or crackers.
9. Pace yourself
You don't have to down your glass right away. In fact, doing so can make a sharp nose dive out of your day.

A standard tasting pour is between one and three ounces. If your Sonoma wine tasting tour includes multiple venues, the amount of alcohol can add up fast.

Tasting wine on an empty stomach can also be a recipe for disaster. Make sure to eat beforehand. During your tasting, take breaks to eat, hydrate, and allow your body to process everything.

If it's getting to be too much, you can always use the spit bucket!
10. Ask questions
If you are confused by something your wine steward says, ask them about it!

You can ask anything from "What are tannins?" to "What makes Russian River Valley Pinot Noir so special?"

Winemakers are passionate about wine, and will be happy to share insight on the varietals, winemaking techniques, and growing regions.
11. Take home your favorites
Extend your wine tasting experience by bringing a piece of it home with you. Some wineries will even wave the cost of your tasting if you buy a couple bottles.

Just be careful if you're going to be flying. Some airlines have restrictions about the weight and quantity of alcohol in checked baggage. And, if you're flying carry-on only, the liquid restrictions unfortunately won't permit a wine bottle.

You might also consider tipping your wine steward for their time and expertise!
Learn how to taste wine with us!
Ready to put our tips on how to taste wine to the test? Come visit us for our wine tasting in Sonoma County. 

Halleck Vineyard is not only our winery, it's the place we call home – and we'd love to invite you into it for the day. We can show you what makes wine tasting in Sebastopol so special, and introduce you to some award-winning Sonoma Coast Pinot Noir. 

We'd love the chance to teach you how to taste wine in person! But if you can't visit us at this time, try our wine subscription or a virtual tasting. You'll be able to put our wine evaluation tips to the test from the comfort of your own home. 

Whatever way you start your journey, we hope this has been an informative lesson that sparks a lifetime love of wine.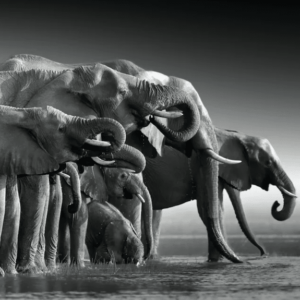 Join Sonoma vintner Jennifer Halleck on an unforgettable journey to Africa, where you will explore the wonders of this vibrant continent and share your passion for wine with fellow enthusiasts.…
Read More
The entry-level price of a Sonoma wine tasting rose 11% from $36 in 2022 to $40 in 2023. Adjusting for those cities with at least 15 wineries in the sample,…
Sonoma Wine Tasting in Sebastopol