A Guide to White Zinfandel Wine: History, Tasting Notes, and Pairing Tips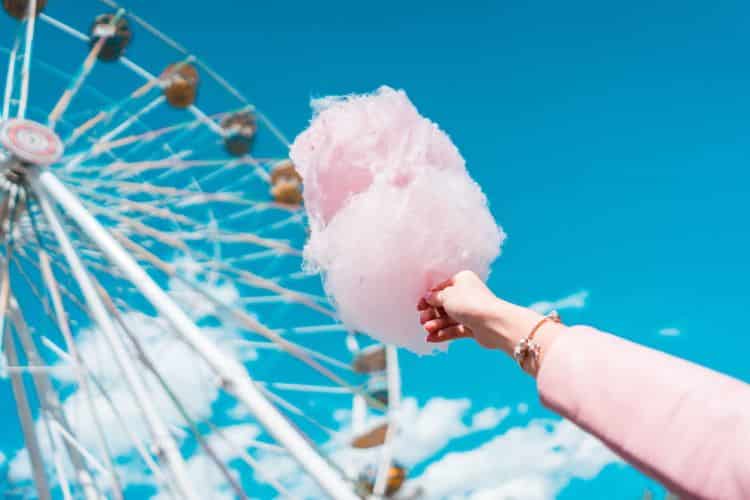 Is White Zinfandel dry or sweet? That's the first question people ask. But the truth is, White Zinfandel wine is a very versatile varietal that often gets overlooked by both casual and more experienced wine drinkers due to its former reputation as a cheap, sickly sweet drink.

But the White Zinfandels of today are very different than the ones most people think of when they hear someone order White Zin. But these newer varietals are NOT your mother's White Zinfandels.
Many are sophisticated, dry, and downright delectable. They are an excellent choice for a weekend brunch but work equally as well with a salad or light meat. And the festive color makes them an unexpected choice as a celebration wine for your next anniversary dinner or girls' night toast. So, in this White Zinfandel wine guide, we're going to set the record straight once and for all. We want you to understand – and enjoy – this marvelous beverage.
---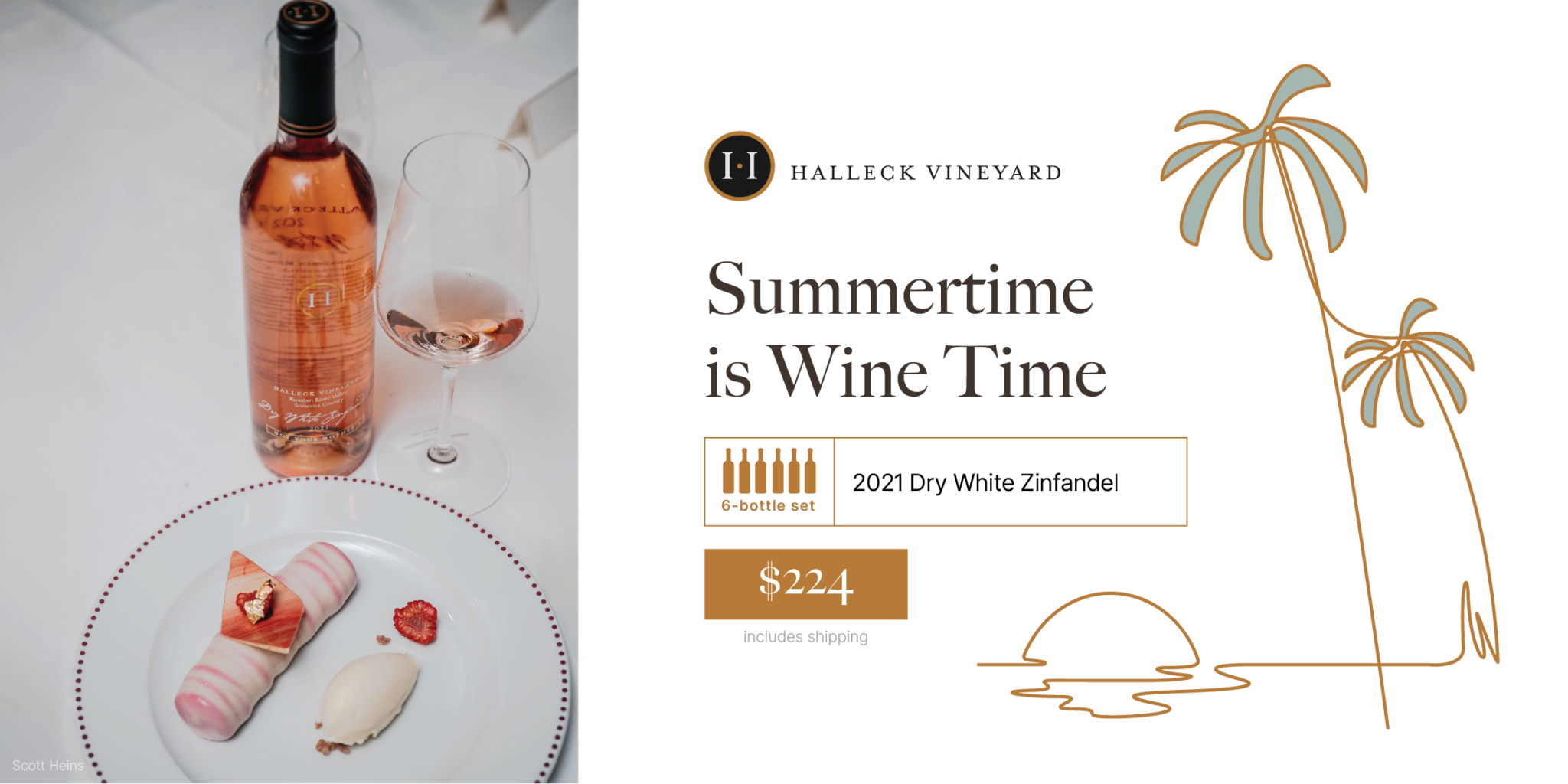 ---
What is White Zinfandel?
As we mentioned, White Zinfandel is a somewhat misunderstood wine born from a mistake gone right by winemakers in the 70s. Unfortunately, due in no small part to some terrible marketing in the 80s, its reputation was tarnished as a cheap, cloyingly sweet box wine. And, though it was not all box wine, it certainly was cheap and lovely.
Well, stop right there!
We'll give you a new definition from now on because the White Zinfandel wine options you can enjoy today couldn't be more different. They are drinkable, flavorful, and fun, and range from sweet to surprisingly dry.
See, we told you.
When defining what White Zinfandel is, it's hard to pick just one descriptor. Despite its name, White Zinfandel is actually not a white wine at all. Instead, you can think of it as the sweet little sister in the rosé family. It's made in the same fashion as a rosé but uses a process known as Stuck Fermentation (which we will explain later), to retain its sweetness.
White Zinfandel wine is made from black and blue-hued wine grapes of the same name. Despite their darker skins, Zinfandel grapes have a light center and the pale pink color of White Zin comes from the color of the skins bleeding while soaking.
Zinfandel grapes are genetically similar to the Primitivo grape and other old-world varieties in Croatia and Italy. They found their way to the USA in the mid-19th century and began to thrive in Napa Valley and Sonoma County, California, because of the ideal growing conditions here.
Seventy percent of the world's Zinfandel grapes are grown in the US and 10% of California vineyards grow them.
The climate, soil, and terrain of a region are known as the terroir, and they work together to affect the taste of a wine. That's why the exact White Zinfandel wine may taste different yearly. Depending on the terroir, fermentation process, and other factors, Zinfandel grapes may lend raspberry, raisin, cranberry, plum, and other big flavors to your glass.
---
White Wines from Sonoma
---
White Zinfandel vs. Rosé – what's the difference?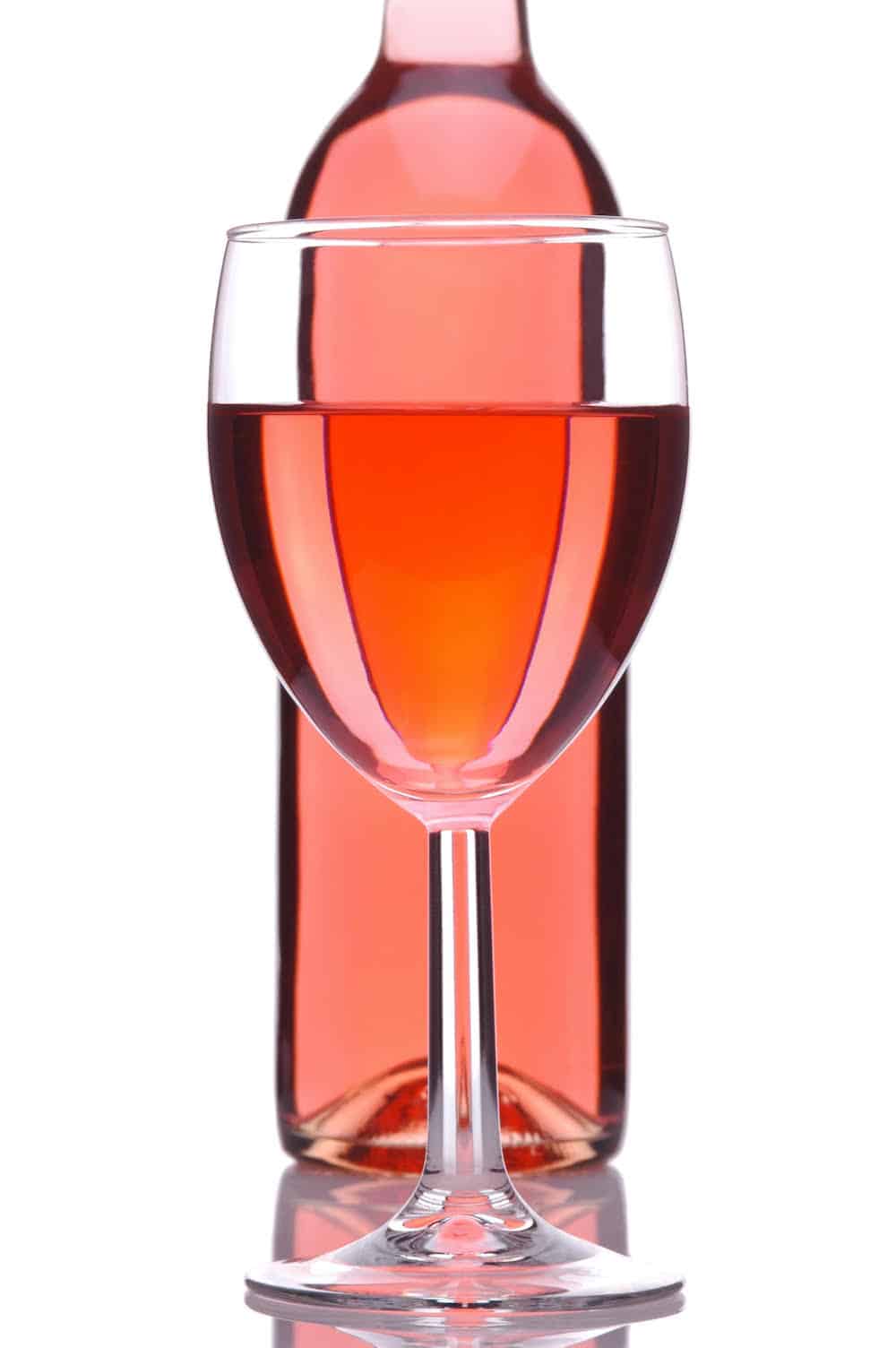 Rosé has come on the scene in a big way in recent years. Yet, somehow, White Zin still gets left out of many brunch events and best rosé lists.
But White Zinfandel wine is rosé wine.
Rosé wines are created when the skin of red grapes is allowed to sit with the pressed grape juice for a short while. It's a long enough time to impart a pretty pink color, but not long enough for the juice to turn a deep red you'll see in wines like a Merlot or Malbec.
One of the great things about White Zinfandel wines is that they come in various colors, from a barely-there blush pink to a vibrant raspberry. No two are exactly alike. But they look really lovely at your table, no doubt adding to your dining or drinking experience.
And, like rosés, not all White Zinfandel wines are even sweet. With the rise in rosé popularity and the abundance of Zinfandel grapes in California, White Zin is seeing a well-deserved revolution. It's now quite easy to find a savory, full-bodied White Zinfandel wine that can be enjoyed with a light meal.
Before we get ahead of ourselves, though, let's go back to the beginning to see how far White Zinfandel wine has come in a relatively short time.
White Zinfandel wine: a brief history
White Zinfandel is just about the happiest accident we know of. That's right – just like blue cheese and potato chips, this delicious wine was a result of some bad luck. Well, good luck, really.
In 1948, the winemakers at Sutter Home in California were attempting to make a deeper, bolder, more intense red Zinfandel wine. To do so, they decided to decrease the juice-to-skin ratio, and bled out over 500 gallons of the liquid.
Bob Trinchero and his team at Sutter Home then came up with a revolutionary idea. The liquid had only been sitting with the grape skins for a couple of days, and had picked up a subtle pink color. Instead of letting the excess liquid go to waste, they would sell it as a rosé.
They bottled it up, and marketed it under the new name – White Zinfandel, because they thought that would be more palatable and novel to consumers than using the name rosé.
Now this wine wasn't an art form. And they certainly weren't making it for taste. The first White Zinfandel wine was purely about mitigating waste and turning a profit. It wasn't until another accident that the popularity of this sweet wine reached its height.
---
---
A rise to fame and a fall from grace
One day in 1975, when Sutter Home was making a batch of White Zinfandel, the batch experienced Stuck Fermentation. Stuck Fermentation is when the yeast in the liquid completely dies off before it has a chance to convert all the fruit sugars into alcohol.
Because there was still quite a bit of sugar left behind, the wine became unexpectedly sweet – which is exactly what you'd expect of a White Zinfandel wine. This happy accident resulted in an easy-to-sip wine and sales skyrocketed.
Soon, other wineries were catching on to this cost-effective wine-making method. They, too, began bottling their excess juice from Red Zinfandel wine and selling "White Zinfandel." And because it cost them little to make, it became one of the cheapest wines available.
Over the years, White Zinfandel wine has become known as THE box wine. The box cut down costs even further, and by the 80s, it had become the go-to mixer for cheap spritzers and sangrias.
Unfortunately, its sweet rosé taste and cheap price also became its undoing.
Many wine enthusiasts turned up their noses at White Zinfandel wine – shuddering to think of drinking from a box.
The new and improved "White Zin"
Some people think White Zinfandel was the catalyst that sparked the popularity of rosé wine. In fact, Mateus Rose, predating Sutter Home, was the most popular wine in the world in the 70s, accounting for over 3.5 million cases, and almost 40% of Portugal's exports
As White Zinfandel was being marketed everywhere, awareness of sweet rosé wines in general was increasing. And, looking for a drier, more refined alternative, many wine connoisseurs and winemakers started to experiment with rosés.
Then, with the emergence of "millennial pink," rosé wine became THE drink of a generation and the quintessential Sunday brunch choice in the United States.
But it wasn't until quite recently that White Zinfandel has had a chance to clear its name. We owe some thanks to a few innovative young winemakers in California who took one look at the masses wanting to "Rosé All Day" and created a bolder, dryer White Zinfandel to appease them – the White Zin.
Many modern White Zinfandel wines taste almost nothing like their sweet predecessors. Although they do have the same underlying notes of the Zinfandel grape, winemakers have invested more time in creating a White Zin that provides a much more refreshing option for dry wine enthusiasts.
So, what is this new, refined taste we're talking about? Let's take a look at some White Zinfandel tasting notes.
White Zinfandel tasting notes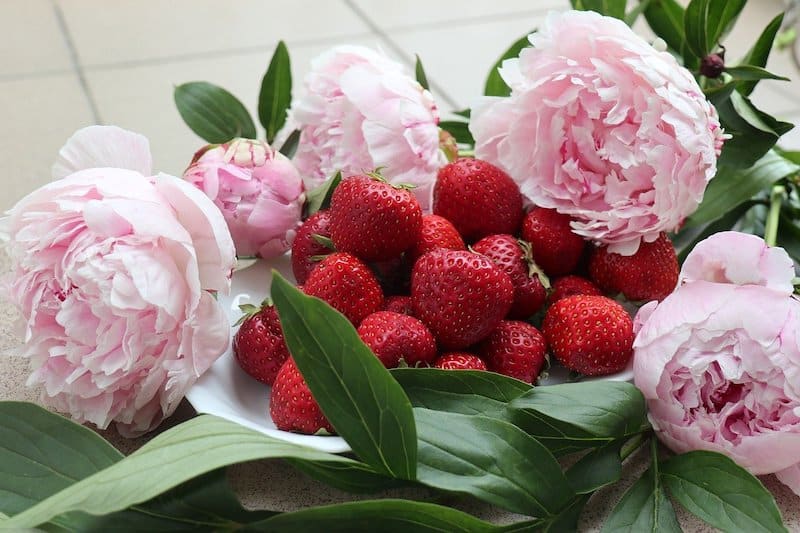 You'll find White Zinfandel wines at each stage of the sweet to dry wine chart, but they generally taste of red fruit flavors and light citrus. Remember, that the specific notes in each glass will vary based on the terroir, vintage, winemaker, and even the time of day (seriously!).
If the grapes were grown in cooler regions, notes of raspberry and strawberry could be more prevalent.
If the wine was produced in a warmer area, there might be more predominant hints of blackberry, cherry, pepper, or anise.
In general, White Zinfandel wine is often a mesmerizing blend of floral and fruit with gentle but crisp acidity, and is a great wine to drink both on its own, or with a meal.
Because of its infamous sweetness, you might think that White Zinfandel wine is high in calories. In reality, White Zinfandel calories per glass are lower than many popular wines (such as chardonnay, sauvignon blanc, and riesling) at anywhere between 108-135 calories per five-ounce serving.
How to perfectly pair your White Zinfandel wine
To know how to pair your wine, you first need to answer this question: Is your White Zinfandel dry or sweet?
You now know it could be either. But each one comes with its own perfect pairing options.
A sweeter White Zinfandel wine will pair well with:
Smoked meats

Soft cheeses

Pasta dishes (especially with cream sauces)

Finger foods
A dry White Zinfandel will still taste delicious with all of those things, but it's especially delectable when paired with:
Fresh or roasted vegetables

Fish

Salads

Crab cakes

Acidic foods like tomatoes and citrus fruits

Blue cheeses
On the whole, White Zinfandel wines are perfect matches for Indian food, BBQ pork, lamb, egg dishes, and desserts. White Zinfandel is even the perfect wine for Thanksgiving dinner, as it pairs marvelously with both the turkey and the veggie side dishes – and makes for a beautiful drink to toast with!
Knowing what to pair with a White Zin is one step to becoming a wine connoisseur in your own right. But we have a few more tips to get the most flavor and enjoyment out of your next glass.
How to really enjoy your White Zin
Just like terroir impacts the wine grapes, a wine glass can make all the difference in the final flavor and your drinking experience as a whole.
As White Zinfandel wine is a rosé, it's best to use a rosé wine glass while drinking it. The best rosé wine glass depends on whether you are drinking a young or mature White Zinfandel.
If you are drinking a young wine, try a flared lip rosé glass. The flared lip directs the wine to the tip of your tongue first, where your taste buds are more sensitive to sweetness. It will enhance the sweetness of a crisp, young White Zin while minimizing bite.
If your White Zinfandel wine is more mature, then opt for a rosé glass with a slight taper. The rounded bottom with slight taper will help you appreciate the fuller body of a mature wine.
And, if you don't happen to have a rosé wine glass, have no fret – a white wine glass will be just fine.
Cheers, you're a veritable White Zinfandel expert!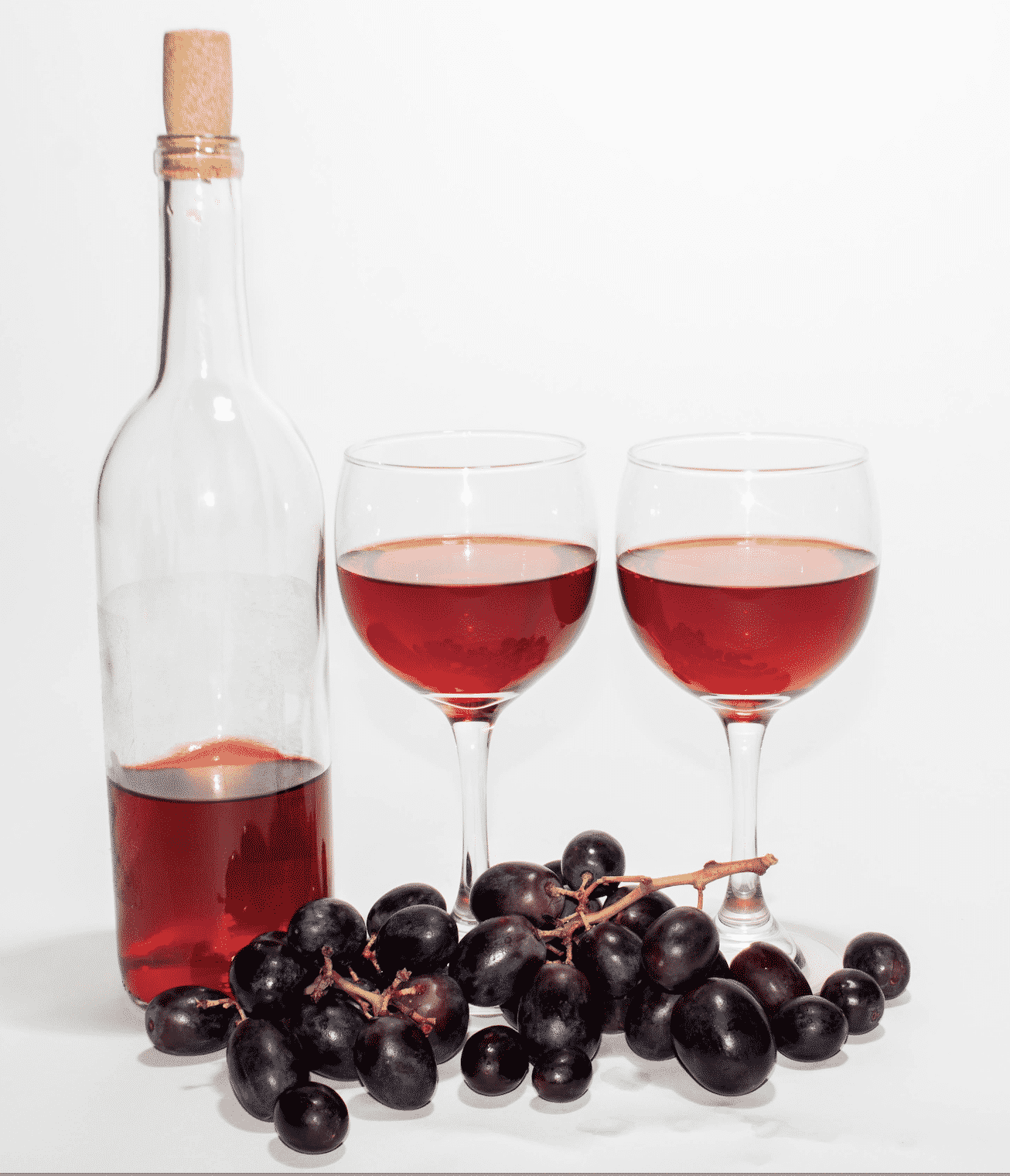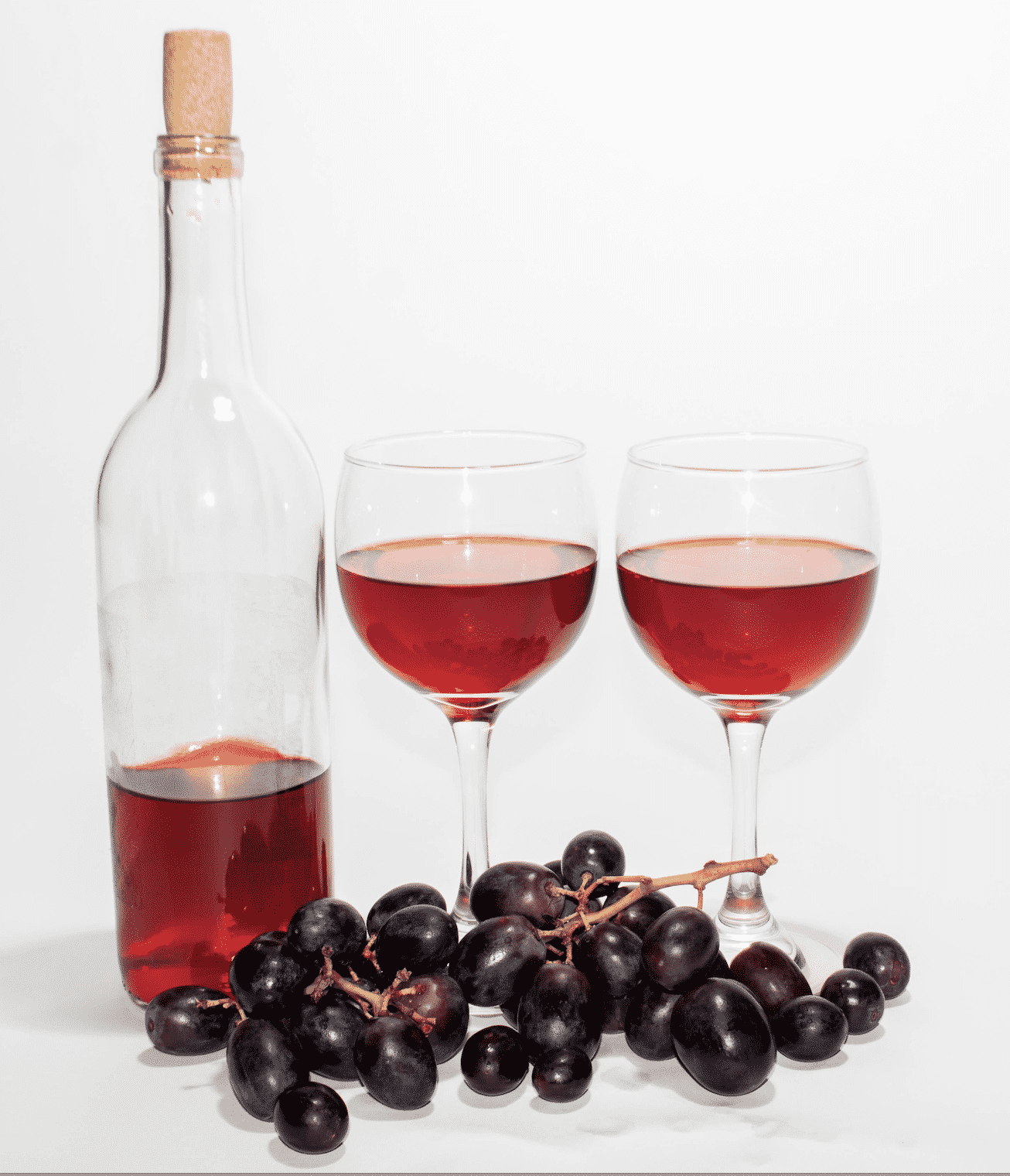 While you may have started off unsure of what a White Zinfandel wine even was, you're now ready to find and enjoy the perfect bottle.
Here at Halleck Vineyard, we love sharing our "Not Your Mother's" Dry White Zinfandel with guests who are looking for an elevated rosé or a new wine to try that's very drinkable. This refreshing and modern White Zinfandel wine is also a perfect way for dry white wine drinkers to mix up their selection.
Now that you know what White Zinfandel is, you can find a delightful pairing for your White Zin, and even impress your guests with the fun history of this pretty-in-pink drink.
So, grab a glass and gather up. It's time to toss out White Zin's misunderstood past, and say "yes way" to this stunning rosé and it's 21st century glow-up.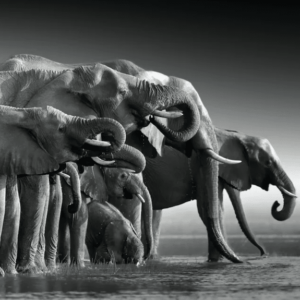 Join Sonoma vintner Jennifer Halleck on an unforgettable journey to Africa, where you will explore the wonders of this vibrant continent and share your passion for wine with fellow enthusiasts.…
Read More
Is Rose wine sweet? The truth is, that depends. Rosé wine can be sweet or dry depending on the production method used. With the wide variation of styles and methods,…
Sonoma Wine Tasting in Sebastopol