Impact of Climate Change on the Petaluma Gap AVA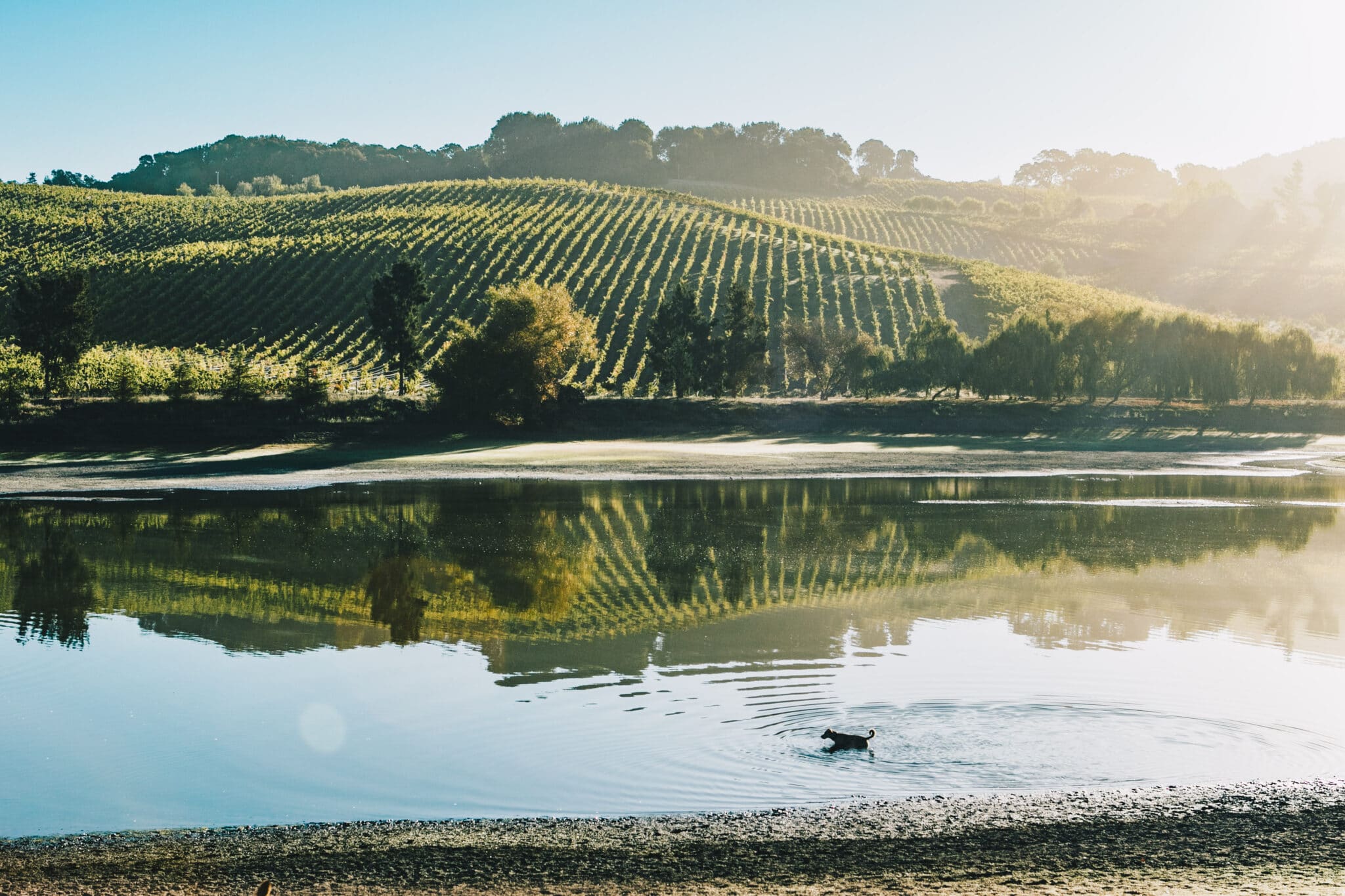 Petaluma Gap AVA wines are said to have a bit more balance and refinement because the wind hardens and thickens the grape skins producing more tannins, which render the feeling of texture in your mouth. The microclimate produces wine with a combination of freshness, refinement and elegance with more intensity from the tannins.
But like the rest of the Bay Area, the Petaluma Gap climate is changing. At the Golden Gate Bridge, sea level rose 9 inches between 1854 and 2016 as a result of melting land ice and the thermal expansion of ocean water. Over the last 100 years, Bodega Bay sea level rose 8.5 inches. And since 1961, average ocean temperature at Point Reyes has risen about 2 degrees Fahrenheit.
Climate science is very complex. Stewart Johnson earned his bachelor's degree from UC Berkeley, his master's degree from Yale and his J.D. from Hastings. But none of it prepared him for the challenges of growing grapes on the Marin side of the Petaluma Gap, where the soil is particularly thick and tough for roots to penetrate. The drought put Chileno Valley Vineyards out of business and prevented Griffin's Lair from delivering a crop last year.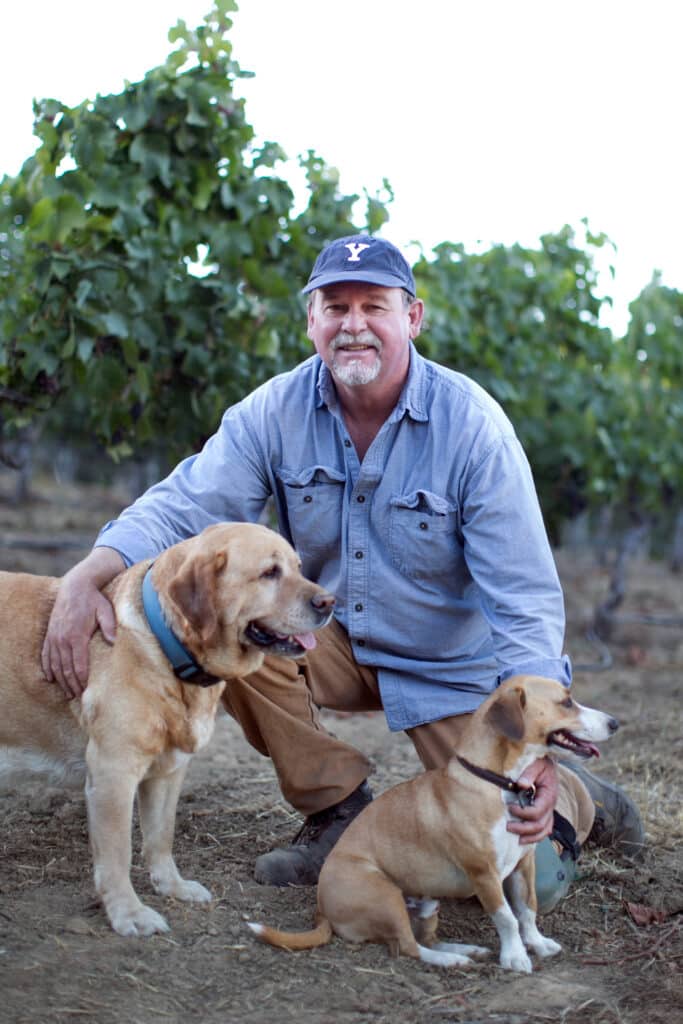 "I irrigate with a pond that catches runoff every winter. Even through the previous years of drought, I always had a full pond. In 2021, I didn't get a drop. I had to haul in recycled water," says Johnson, who gave his Kendric Vineyards about half the water he usually does just to keep the Pinot Noir and Syrah vines alive.
All in, it cost him $27,000 to bring in enough water to eke out what he considered to be a sacrificial crop. "I picked my grapes much earlier than I would have liked because the vines were so stressed from the drought. The Syrah grapes hang longer and fared worse than his Pinot Noir. He used to get eight to 10 barrels of Syrah. Last year, he only got one. Climate change exacted a hefty toll.
The Petaluma Gap – which comprises roughly 200,000 acres and 4,000 vineyard acres that get wind swept with fog from the Pacific Ocean – was first recognized in 2017 as an American Viticulture Area for its unique Sonoma County microclimate. The AVA is defined by its wind pattern, and is home to roughly 90 vineyards, nine wineries and seven wine tasting rooms.
Warmer temperatures inland draw coastal fog from the Pacific Ocean through a gap in the mountains at Bodega Bay. The wind current travels east until it hits the Sonoma Mountains where it gets deflected south to San Pablo Bay. So the Petaluma Gap is essentially a wind tunnel, and some of the AVA's most famous vineyards – like Gap's Crown, Robert's Road and Sun Chase – are along the western side of the Sonoma Mountains, which serves as a sort of wind tunnel inflection point.
As a result, experts recognize the Petaluma Gap AVA to be quite distinctive. "They're definitely cool climate wines. That's the whole beauty of that area. You get a little bit less alcohol and more acidity. The wines tend to be a bit more fresh, which I think people really enjoy, especially with Pinot Noir and Chardonnay. People like that cool climate intensity without a huge amount of alcohol," says Virginie Boone, contributing editor at Wine Enthusiast.
---
---
In April 2021, Gov. Gavin Newsom declared a drought emergency in Sonoma and Mendocino
counties due to dry conditions in the Russian River watershed, which is the area that deflects and channels rainwater into the Russian River, like the surrounding hills and mountains that straddle the Russian River, as well as the mountains alongside the Eel River, which feeds into the Russian River at the Lake Mendocino Reservoir in Ukiah by means of a man made diversion tunnel built in 1908.
In an attempt to defer water curtailments, local stakeholders launched a voluntary water sharing program for Upper Russian River rights holders earlier this month. Warmer temperatures make surface water evaporate faster. Add to that low precipitation, and you can start to see why wine growers have been hit so hard by climate change. For the last 26 consecutive months, Marin, Sonoma and Napa have been experiencing severe drought conditions.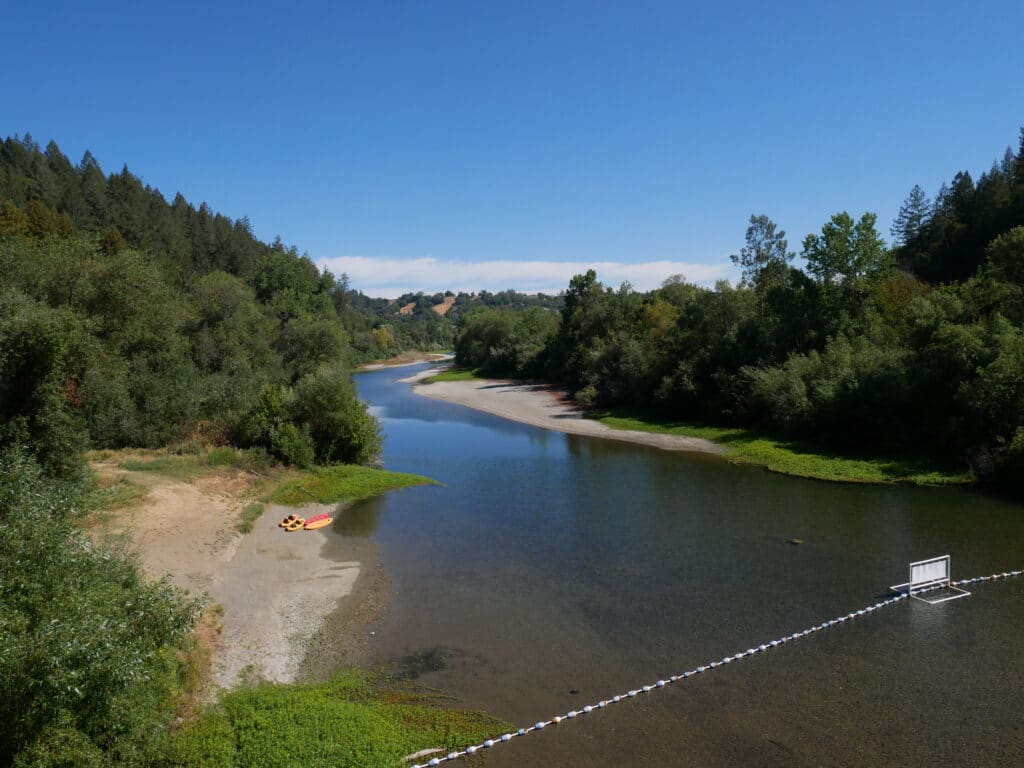 Annual average temperatures in the US increased by 1.2°F from the period of 1901-1960 to the period from 1986–2016, due to more atmospheric carbon dioxide from human activities, according to the Fourth National Climate Assessment, a report prepared every four years for the US president and congress by a veritable army of American scientists, academics and government agencies.
Changing Petaluma Gap AVA Climate
"More than being hot, it's unpredictable. And we've not had water for the past two or three years. We've been irrigating in March, which is something we have never done," says Ana Keller, director at Keller Estates which has vineyards, a winery and a tasting room in the Petaluma Gap AVA. "Normally it would be raining. So we are now trying to fake rain so that the plant can pull the nutrients it needs right when it's starting to grow its canopy," she says. They also recently introduced a lighter weight glass bottle to lighten the amount of fuel required to ship their wines. Every ounce matters.
"We lost grapes in 2010 and 2011 because they were the two coldest years on record in this part of Sonoma," says Mitch Black who grows grapes with his daughter Lexine at Black Knight Vineyards on Taylor Mountain overlooking the Petaluma Gap. "We're having such strong swings from cold to warm." Black Knight grows clone 828 Pinot Noir grapes originating from Dijon, France for Halleck Vineyard.
Combined land and ocean temperature has increased at an average rate of 0.13 degrees Fahrenheit per decade since 1880. But the average rate of increase since 1981 has jumped to twice that rate, according to the National Oceanic and Atmospheric Agency's 2020 Annual Climate Report. Rising temperatures also means snowpack melts earlier, leading to dryer and more flammable vegetation, longer fire seasons and higher burn intensities.
Fires west of the Sonoma Mountains pose a much greater risk to Petaluma Gap wines. If the smoke from neighboring fires reaches a vineyard within 12 hours, it can ruin the crop. Unlike white wines, where the skins are discarded, Pinot Noir hangs on the vine longer and is extremely susceptible to smoke taint," says Tom Gendall, director of winemaking and viticulture at Cline Cellars.

Three of the 10 most costly fires in the history of the US were in 2020, according to a report from the Insurance Information Institute. And two out of those three were in wine country. The other was in Santa Cruz.
The Glass Fire, which broke out at North Fork Crystal Springs Road and Crystal Springs Road on Sept. 27, 2020 burned 67,484 acres and destroyed 1,555 structures was responsible for $2.9 billion in damages. But since it was east of the Sonoma Mountains, so it posed less of a threat to Petaluma Gap vineyards.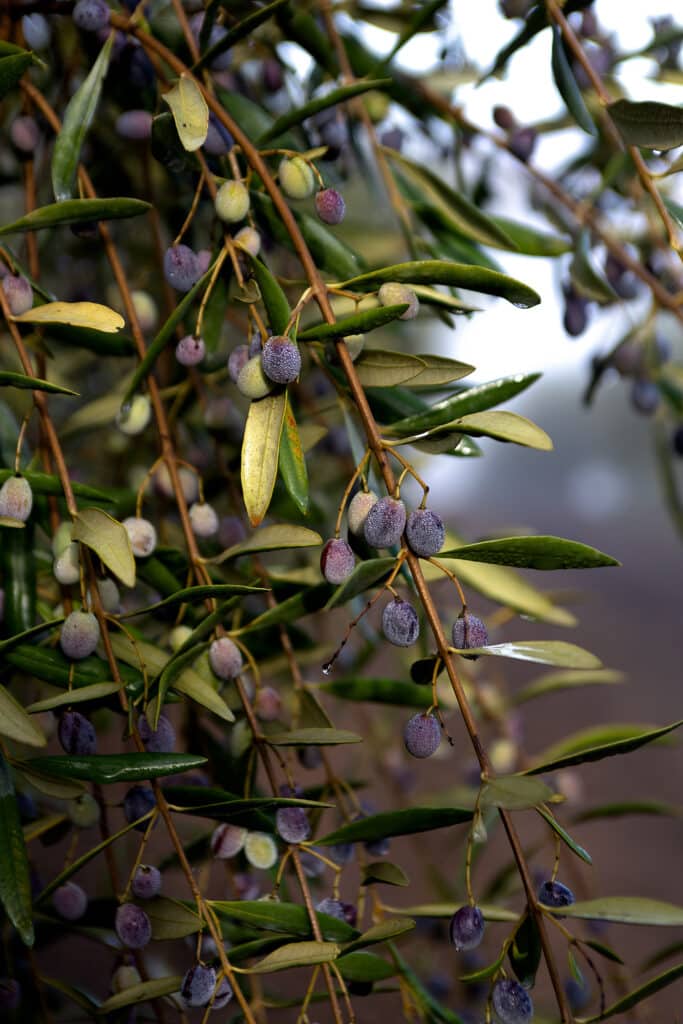 The LNU Lightning Complex fire on the other hand, which started just south of the Quail Ridge Ecological Reserve on August 17, 2020 and burned 363,220 acres, was responsible for $2.43 billion in damages and posed a much greater agricultural threat to the Petaluma Gap, because it was west of the Sonoma Mountains, so the winds had the potential envelope Gap vineyards with thick, black smoke.
"Wildfires are becoming a bigger source of loss for insurance companies in the last five years. And since 2017, Northern Californians are suffering more losses," says Janet Ruiz, director of strategic communications at the Insurance Information Institute, a nonprofit, industry-backed association.
It is because of climate change that McEvoy Ranch President Samantha Dorsey – who has been farming on the Marin side of the Petaluma Gap AVA for 20 years – believes that olives are the future. Unlike grapes, olives are drought tolerant and resistant to smoke taint. And since it's nonperishable, olive oil is a plant-based fat that is much more carbon-friendly for cooking than animal products. McEvoy Ranch has 50 acres of certified organic olive trees and produces 5,000 gallons of olive oil a year.
Why the Climate is Changing
To understand the greenhouse effect, think about a parked car with the windows rolled. There's no way for the heat to escape, so it gets hotter inside the car than it is outside. Roll down the windows, the heat escapes and it cools down.
We've sort of rolled up the windows around our planet. Emissions from spent fossil fuel get caught in our atmosphere forming a barrier that traps heat from escaping into outer space. The more emissions, the stronger the barrier. Because of that, our atmosphere is warming at an alarming rate, threatening to send our ecosystem into chaos.
The Sonoma County Regional Climate Protection Authority set a target for reducing greenhouse gas "emissions to 25 percent of 1990 levels by 2020." But however well-intentioned, it is too little, too late to address the scope of the crisis Michael E Mann PhD, Director of Earth Sciences at Penn State outlines in his new book The New Climate Wars, about fossil fuel's PR war against science.
Since the 1950s, businesses have opposed policies that jeopardize their profits by using paid experts, faux foundations and outright lies to seed doubt around peer reviewed scientific findings, reveals Harvard professor Naomi Oreskes in her book Merchants of Doubt, which draws a parallel between fossil fuel's ginned up climate change controversy and big tobacco's smear campaign on the scientific consensus that smoking causes cancer.
A shorter version of this feature appeared in the Marin Pacific Sun.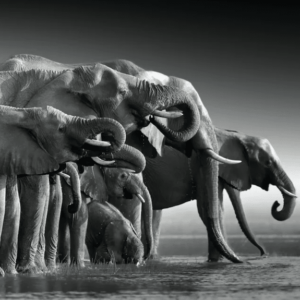 Join Sonoma vintner Jennifer Halleck on an unforgettable journey to Africa, where you will explore the wonders of this vibrant continent and share your passion for wine with fellow enthusiasts.…
Read More
The wine industry has long been at the forefront of sustainable farming. Long before organic became a buzzword, eco-friendly California winemakers in highly respected regions like Sonoma County became ambassadors for climate protection through stakeholder engagement….
Sonoma Wine Tasting in Sebastopol