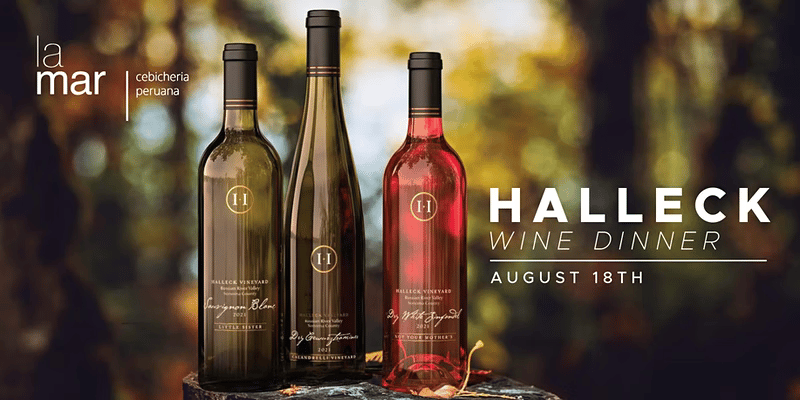 This Thursday, August 18, 2022 at 6pm La Mar on The Embarcadero in San Francisco will be hosting a special wine dinner with Halleck Vineyard.
Executive Chef Victoriano Lopez, Sous Chef Ricardo Younis and Vintner Ross Halleck will pair cool climate Sonoma wines paired with La Mar's award-winning Peruvian cuisine for an intimate sit-down dinner in a private dining room, which was once the ticket office to the Piers with oversized windows overlooking the Financial District.
Priced at $135 per person, the six-course food and wine pairing menu includes:
Tickets are available HERE.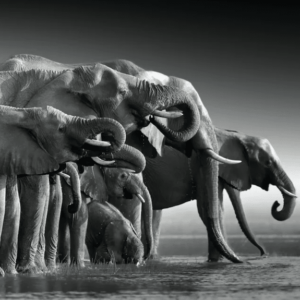 Join Sonoma vintner Jennifer Halleck on an unforgettable journey to Africa, where you will explore the wonders of this vibrant continent and share your passion for wine with fellow enthusiasts.…
Read More
What goes better with French food? French wines or California wines? Winemaker Ross Halleck of Halleck Vineyard in Sonoma County collaborated with Bar Boulud Sommelier Victoria Taylor in Manhattan on a private vintner dinner to find out. …
Sonoma Wine Tasting in Sebastopol