2023 Wine Festival Calendar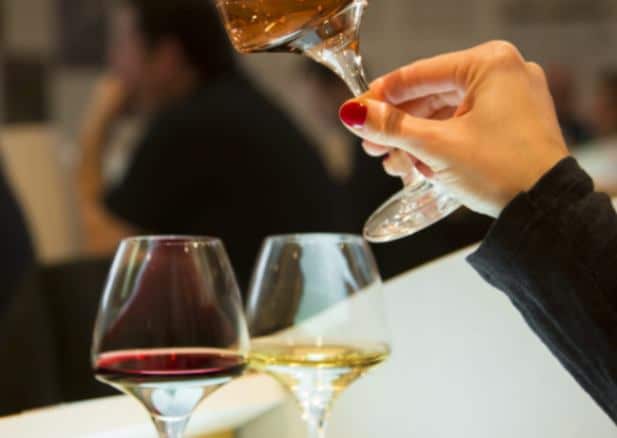 We scoured the web to put together this 2023 Wine Festival Calendar. It features 16 California Wine Festivals (including the big event in Santa Barbara), Nantucket, Oregon, and Colorado wine festivals, plus a wine festival reopening in France.

All the festivals serve food, but these are true wine festivals, organized to appeal to aspiring wine enthusiasts and serious wine collectors.
---
---
Now a lot has changed, but one thing remains the same. We still enjoy gathering together to share our passion about wine with others.
This is your fact-checked, 100% up-to-date wine festival calendar for 2023.
---
---
2023 Uncorked Wine Festival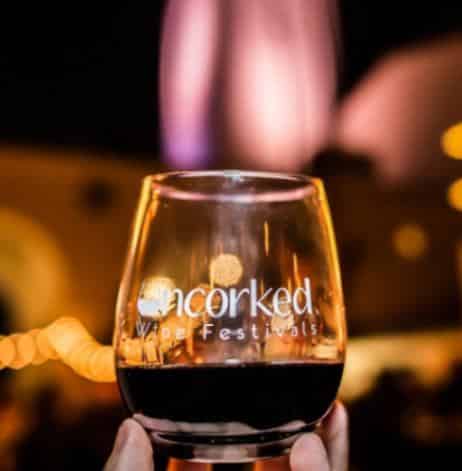 For 2023, Uncorked Wine Fest returns to Union Station. More than 150 wines plus food trucks, music and a beautiful setting rounds out a perfect Saturday for us. General admission will be able to sip from 6 to 9 pm. The VIP ticket provides early admission at 5 pm and includes an extra hour of tasting with a smaller crowd for the first hour, and bonus pours from select wineries during that hour. Tickets include all beverage tastings, with food sold separately. There will be a DJ, live band, and photo booth. This event benefits the nonprofit organization A Kid Again
---
---
9th Annual Garagiste Festival Southern Exposure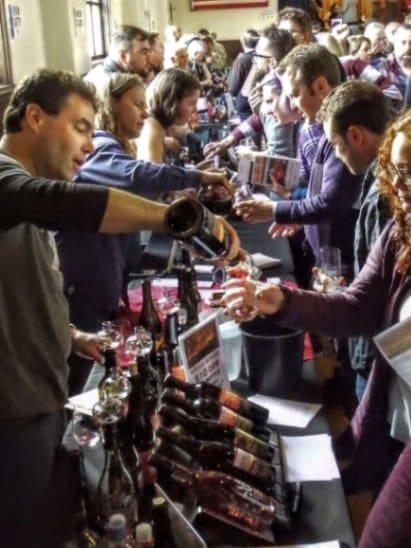 The Garagiste Festival is "one of the premier wine events of the year", according to the LA Times, and was named the 'Best Wine Festival in the US in 2018.' Every winery featured during the tasting makes under 1500 cases per year. This is the first and only wine festival dedicated to the undiscovered and under-recognized American artisan 'garagiste' producers who are making some of the best, most exciting, innovative, handcrafted small-lot wines in the world. During the Grand Tasting, complimentary cheese & charcuterie (and water) will be provided along with tasty treats from local artisan vendors. A signature Stolzle glass is included in the ticket purchase. And don't forget the silent wine auction. All proceeds from this fundraiser go to the Garagiste Scholarship Fund at Cal Poly SLO to help fund the future of California winemaking.
---
---
Les Fondamentales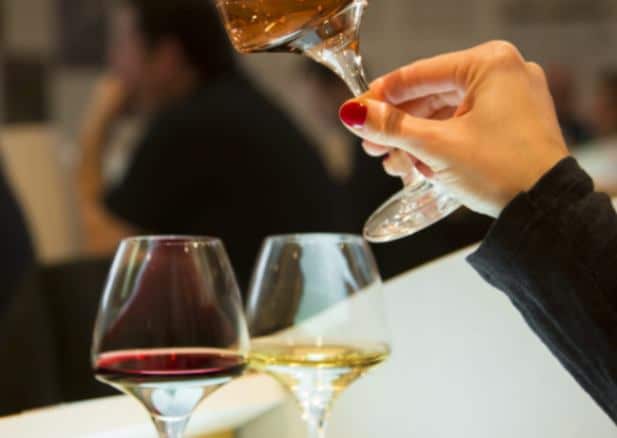 If you're feeling adventurous, there's no better place to taste Pinot Noir than Burgundy. This is the holy grail of Pinot Noir, the most famous and high-quality region for this particular grape. Few places express the notion of "wine civilization" as well as they do. The Fundamentals are a half-day initiation into the exciting world of Burgundy wines. Whether you are a confirmed wine-buff or simple enthusiast keen to stimulate the tastebuds, this event will initiate you into the secrets of the land, and the magic of vinification. Learn to look, smell, taste, and properly identify and evaluate the startling white wines of Chablis and Meursault, and the legendary reds of Cote de Nuits. Agricultural conservation, the correct serving of wines, and the association of food and wine pairings are also discussed. At the end, you will be more comfortable with a glass of Burgundy in your hand, and begin to find the right words to share your impressions.
---
---
21st Annual World of Pinot Noir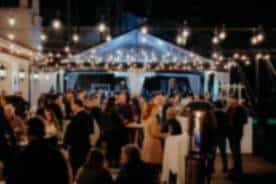 The annual World of Pinot Noir event gathers the world's foremost Pinot Noir wineries, winemakers, renowned chefs, sommeliers, and leading wind scholars in a weekend-long seaside celebration of all things Pinot. Luncheons hosted by Santa Barbara winemakers, a Grand Cru Burgundy dinner, educational seminars, blind tastings, VIP sommelier tours, and the ultimate Grand Tasting at the Ritz-Carlton's Grand Ballroom. Just a few of the perks of the festival. This event sells out fast, so advance tickets are a must.
16th Annual Pigs and Pinot Festival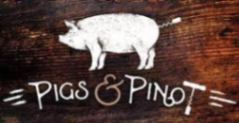 This event has become a tradition among pork and wine enthusiasts. Every year, Chef Charlie Palmer brings in culinary and wine elites from around the country to showcase their talents. Friday evening the festival kicks off lively Taste of Pigs & Pinot where guests sample 60 highly-acclaimed Pinot Noir wines competing in the Pinot Cup competition, both from Sonoma County and around the world. Tastings are served alongside a variety of pork dishes, including homemade sausages, charcuterie, grilled pork, patés and other special creations from Chef Palmer, Dry Creek Kitchen, guest celebrity chefs, and local Healdsburg restaurants including Barndiva, Spoonbar, and Valette. Guests can purchase tickets to two different chef seminars for a more lively gourmet experience. All net proceeds from Pigs & Pinot benefit Farm to Pantryas well as local scholarships and charities
---
---
Passport to Dry Creek Valley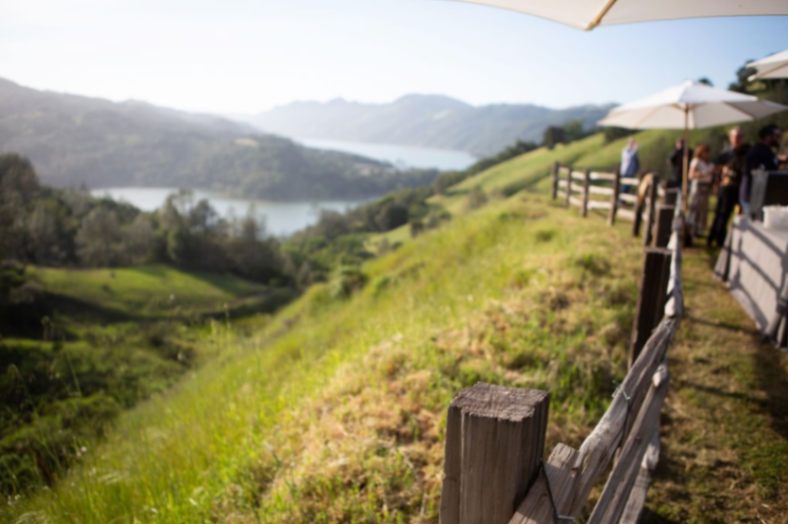 Sponsored by the winegrowers association of Dry Creek Valley, this is an immersive experience that goes beyond wine and food tasting. Festive themes at more than 45 wineries transport guests to another time and place. Ticket-holders will enjoy intimate vineyard tour lunches and exclusive winemaker dinners featuring unique themes and premium wine and food pairings. Guests will have access to countless wines that aren't available in stores, and a chance to snag a coverted spot in wine clubs. Choose your starting winery and go at your own pace with no reservations necessary.
---
---
2023 Sun, Wind, and Wine Festival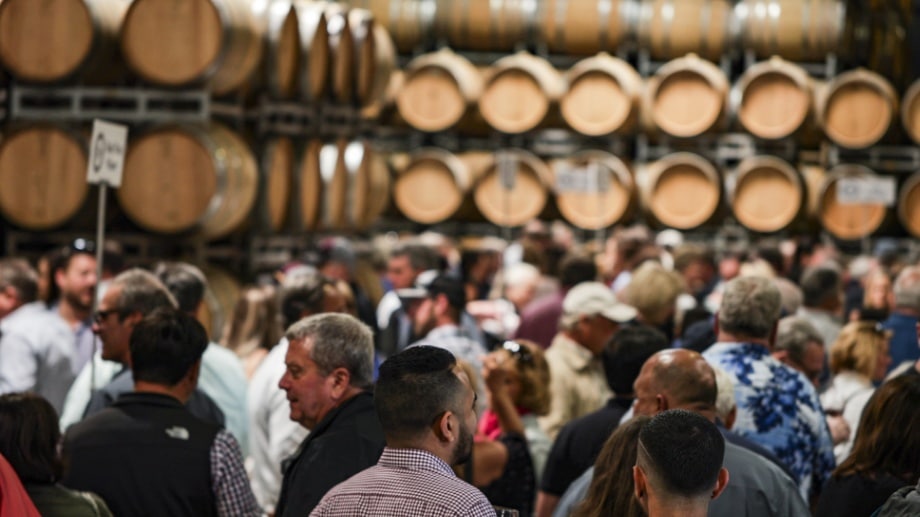 Every year, the Mer Soleil Winery generously opens its doors for the day to allow wine lovers to visit a beautiful property that's not open to the public. Join the preeminent producers of the Santa Lucia Highlands for an unforgettable vino-afternoon. Chat with the winemakers like Charles Hendricks of Hope and Grace or Scott Shapley of ROAR as they personally pour their most sought-after Santa Lucia Highlands bottlings. The wines can be paired with gourmet delicacies prepared by chefs from exceptional Monterey Peninsula restaurants and food purveyors. There's also live music and a silent auction that benefits a local charity.
---
---
2023 Nantucket Food & Wine Festival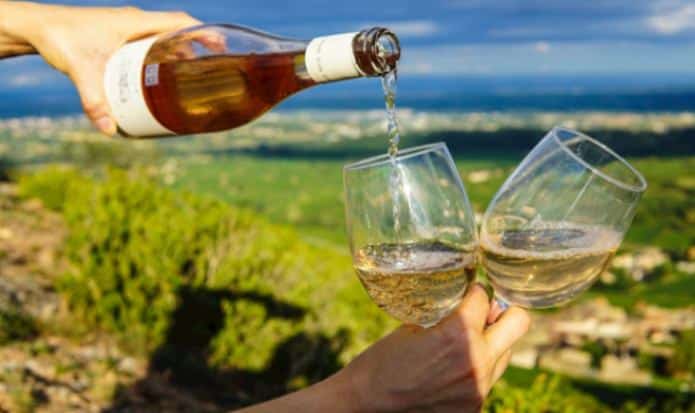 May 17th – 21st, 2023

White Elephant, 50 Easton St, Nantucket, MA 02554

Tickets: $150 – $650 (events vary)

www.nantucketwinefestival.com

Selected Wineries: Marchesi di Barolo, Pride Mountain Vineyards, Chateau Musar

The Nantucket Wine Festival is easily one of the most prestigious events of its kind. This year the event celebrates its 25th Anniversay. It draws over 3,000 attendees to the island, and boasts a massive star-studded lineup of vintners, wineries, chefs, and restaurants, like Paul Hobbs, Eric Asmov, Kevin Zraly, and Joseph Keller. Despite its illustrious pedigree, the NWF remains boutique in style and intimate in its setting. Sit down with an educational seminar on Chablis Grand Cru, enjoy a five-course dinner with Opus One. Don't miss the grand tasting. Besides the good vino, this festival marks the awakening of the island itself, as restaurants, galleries, activities, and tours open for the season. Try over 100+ wineries from Italy, France, Spain, Germany, New Zealand, South Africa, Chile, Argentina, California, and Oregon.
40th Annual Temecula Balloon & Wine Festival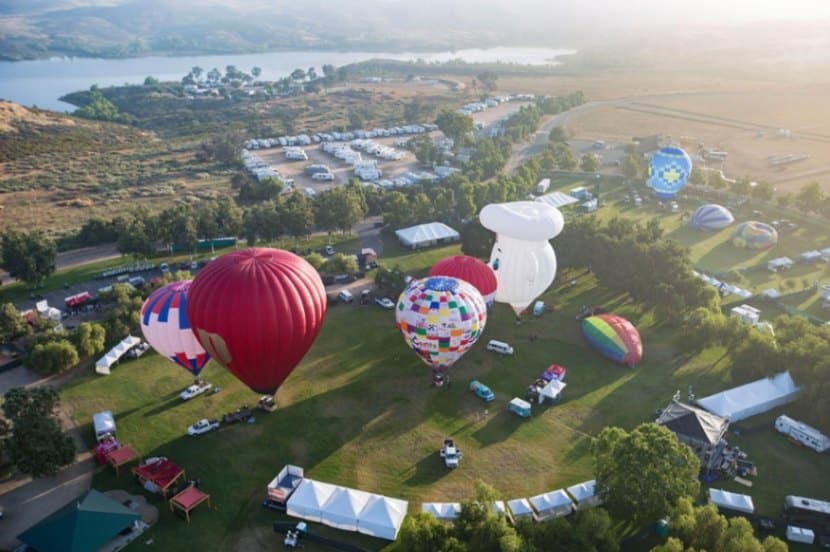 May 19th – 21st, 2023

Lake Skinner Recreation Area, 37701 Warren Rd, Winchester, CA 92596

Tickets: $35 – $300 (for Balloon Rides)

www.tvbwf.com

Selected Wineries: Altisima Winery, Palumbo Family, Vindemia

Popular Varietals: Zinfandel, Cabernet Sauvignon, Chardonnay

Prominent AVAs: Temecula Valley

The Temecula Valley Balloon & Wine Festival continues to give vino lovers a truly unique experience. Where else can you view grape vines from a hot-air balloon? This three-day offering of exquisite local wine and top-name entertainment continues to go strong in its 40th year. The Main Stage brings concert goers to their feet every afternoon and night. The Wine Stage is bustling each day with local favorites and up-and-coming indie producers of wine and beer from near and far. Walk along the Commercial Court, which is home to over 100 vendors that deliver all of your favorite fair foods. Arrive early to experience balloon lift off or rides! Balloons fly 3,000 feet above Lake Skinner (depending on the weather) in the cool, early morning only. If you're not an early riser, enjoy the evening Balloon Glow. Held Friday night under the stars, this special event features tethered balloons dancing to live music.
24th Annual Anderson Valley Pinot Noir Festival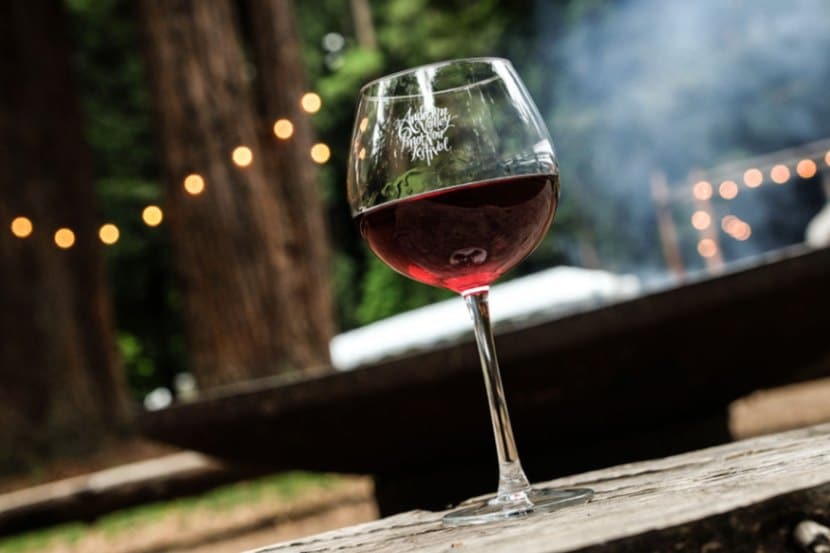 May 19th – 21st, 2023

Scharffenberger Cellars + Other Locations within Anderson Valley, Philo, CA

Tickets: $75 – $350 (VIP)

avwines.com/pinot-noir-festival/

Selected Wineries: Cobb Wines, Copain, Kosta Browne, Littorai

Popular Varietal: Pinot Noir

Prominent AVA: Anderson Valley

For an unmatched combination of the ruggedly beautiful and exquisitely refined, there's no better place than Anderson Valley. Nobody does California Pinot Noir quite like they do. The cool climate and clay-loam soil breath elegance and grace into the grapes. You can taste from more than 50 wineries at the festival, including more than a dozen prestige labels from Napa and Sonoma that covet their fabulous fruit. Their best local chefs will serve up delicious food pairings all weekend, and wine enthusiasts can also acquire exclusive wine at our ever-popular silent auction. This year, a VIP Bubble Lounge will pour the best sparkling wines from family-owned wineries from the Anderson Valley and the Champagne region of France. Learn alongside winemakers at Friday's educational seminars, sample amazing Pinot, rosé and sparkling wines at the Grand Tasting on Saturday, and then explore the valley during Sunday's winery open houses. This is outdoor, so bring comfy footwear and layers in case it gets chilly.


2023 Bottle Rock Napa Valley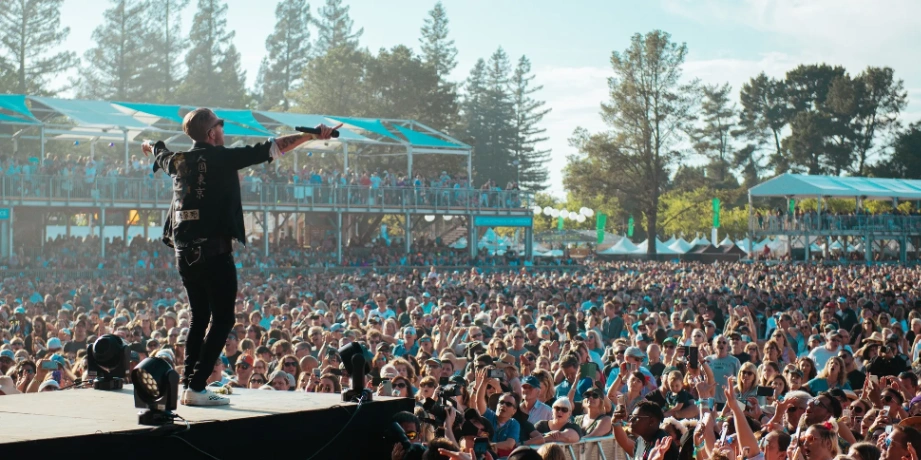 May 26th – 28th, 2023

Napa Valley Expo, 575 3rd St, Napa, CA 94559

Tickets: $189 (1-day tickets on sale / 3-day tickets sold out)

www.bottlerocknapavalley.com

Selected Wineries: Amuse Bouche, Stag's Leap Winery, Schramsberg Vineyards

Popular Varietals: Cabernet Sauvignon, Chardonnay, Syrah, Sauvignon Blanc

Prominent AVA: Napa Valley

The 2023 festival features three days of music headlined by The Smashing Pumpkins, Duran Duran, and Red Hot Chili Peppers. There's also a culinary stage featuring live seminars and a VIP oasis with premium bars and comfortable seating. There is even a day spa with services on offer, like massages, facials, and hair-stylings. As a bonus, Bottle Rock strives to become one of the most sustainable festivals by increasing compost, decreasing landfill waste and eliminating single use plastic.
40th Annual Food & Wine Classic in Aspen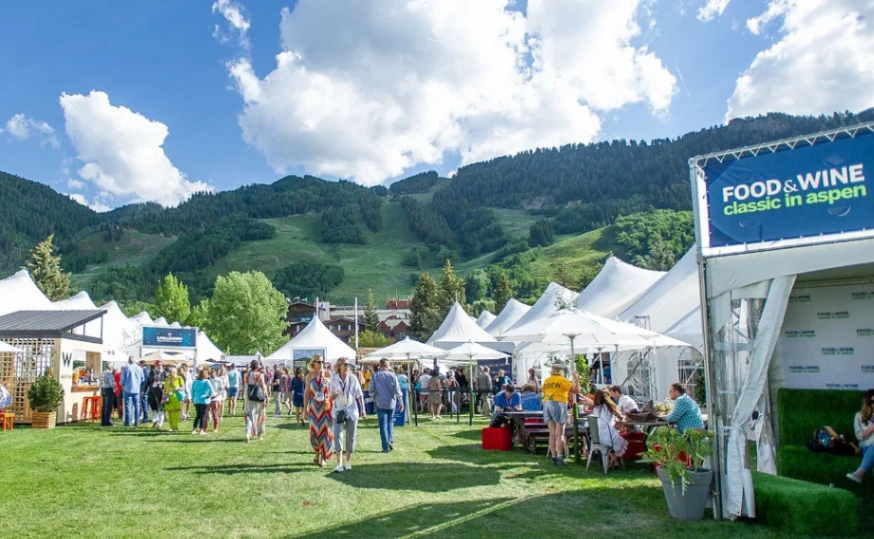 June 16th – 18th, 2023

Wagner Park, 350 E Durant Ave, Aspen, CO 81611

Tickets: $250 (on sale January 18th, 2023)

Classic.foodandwine.com

Set against the spectacular Rocky Mountains backdrop, guests enjoy three incredible days filled with cooking demonstrations, wine & spirits tastings, and panel discussions led by world-class chefs and beverage experts. Attendees have the opportunity to choose from over 40 cooking demonstrations and wine seminars led by celebrity chefs and wine & spirits experts, such as Andrew Zimmern, Carla Hall, Kwame Onwuachi, Leslie Sbrocco and Carlton McCoy, as well as a chance to sample outstanding wines, food, spirits, and beers in the Grand Tasting Pavilion from around the world.
35th Annual Ojai Wine Festival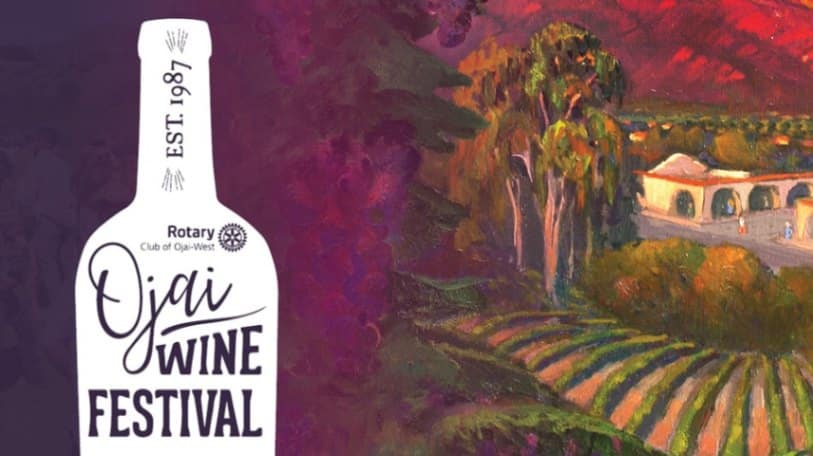 June 17th, 2023

Lake Casitas Recreation Area, 11311 Santa Ana Rd, Ventura, CA 93001

Tickets: $75 – $95 (on sale soon)

Ojaiwinefestival.com

Selected Wineries: Bonny Doon Vineyards, Dusty Nabor Wines, Cavaletti Vineyards

Popular Varietals: Pinot Noir, Sauvignon Blanc, Chardonnay, Syrah

Prominent AVAs: Santa Barbara, Ventura County

Overlooking scenic Lake Casitas, the 35th Annual Ojai Wine Festival is the longest running wine festival in Ventura County. Lake Casitas is an idyllic venue to taste Santa Barbara and Ventura County's award-winning wines, craft beers, ciders, seltzers, and fine spirits. You can purchase a meal from a tempting selection of gourmet food trucks, or shop to your heart's delight among the fine arts and crafts booths. There will be a live band & lakeside dance floor, Silent Auction, and a wine, beer & spirits, wine judging competition. The Ojai Wine Festival is a fundraiser for the Rotary Club of Ojai-West Foundation, a 501(c)(3) non-profit organization whose charitable projects focus on improving education, aiding low-income families, and supporting activities that enrich the lives of area youth. Admission includes a keepsake crystal wine glass.
2023 North Coast Wine Festival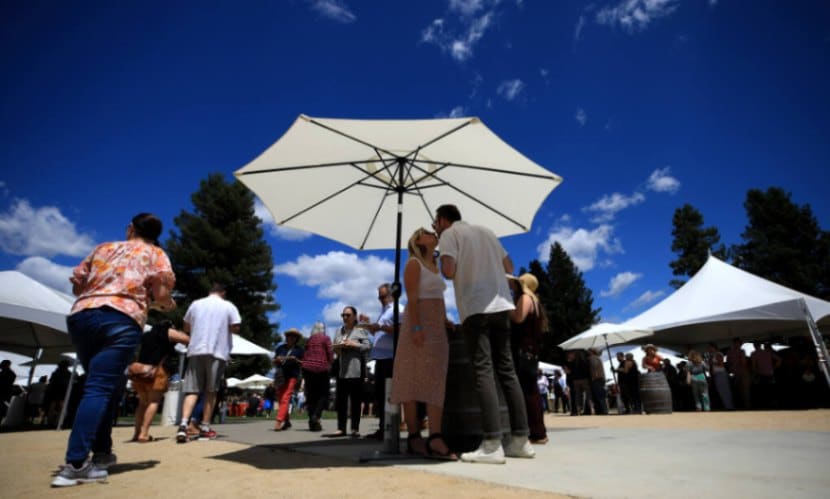 June 17th, 2023

Luther Burbank Center for the Arts Pavilion, 50 Mark West Springs Rd, Santa Rosa, CA 95403

Tickets: $95 – $135 (VIP)

www.northcoastwineandfood.com

Selected Wineries: Amphora Winery, Merriam Vineyards, Peterson Winery

Popular Varietals: Pinot Noir, Zinfandel, Cabernet Sauvignon, Chardonnay, Sauvignon Blanc

Prominent AVAs: Napa County, Sonoma County, Russian River Valley

The North Coast Wine & Food Festival is a celebration of the best wine and food of this preeminent region of California. On the gorgeous front lawn pavilion of the Luther Burbank Center for the Arts, you'll enjoy a long afternoon of excellent wine and delicious food, including caviar, donuts, and grilled cheese tasting stations. Plus live music and ongoing interactive programs. Convenient on-site parking and non-alcoholic beverages will be available.
2023 California Wine Festival – Santa Barbara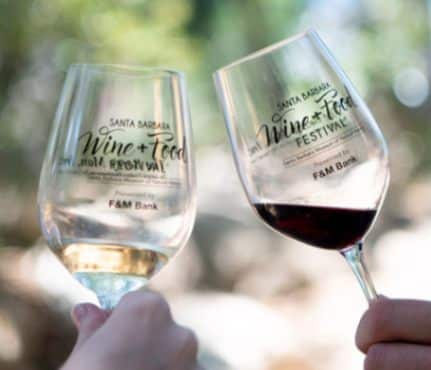 June 24th, 2023

Santa Barbara Natural History Museum, 2559 Puesta Del Sol, Santa Barbara, CA 93105

Tickets: $120 – $170 (includes commemorative wine glass)

https://www.mysbnature.org/event-list/wine-fest

Selected Wineries: Au Bon Climat, Melville Winery, Tercero Wines

Popular Varietals: Pinot Noir, Grenache, Sauvignon Blanc

Selected AVAs: Santa Barbara, Central Coast, Paso Robles

At the ever-popular and renowned California Wine Festival at Santa Barbara, guests will sip and savor 100+ of the Central Coast's best wineries and culinary delights. This year the event takes place at the Santa Barbara Natural History Museum. Enjoy a splendid summer afternoon tasting wine and wandering along in the Museum's oak woodland near Mission Creek. Snacks like artisanal cheese, chocolate, and seafood delicacies are abundant. Festival guests have the chance to purchase $40 raffle tickets and are guaranteed to win a prize worth $40 or more. The tasting will also sell 100 tickets ($100 each) for a chance to win an incredible 7-night cruise with AmaWaterways for two people through the French Bordeaux region. All net proceeds from the tasting and raffle support the Museum's nature and science education programs.
35th Annual International Pinot Noir Celebration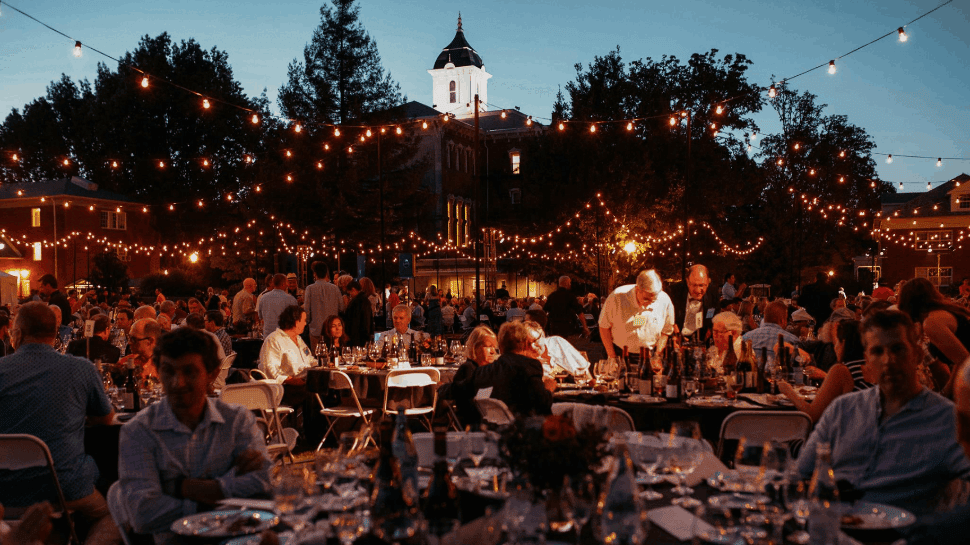 July 28th – 30th, 2023

Oak Grove at Lindfield University, 900 SE Baker St, McMinnville, OR 97128

Tickets: $150 – $250 (on sale soon)

ipnc.org

Selected Wineries: Abacela Winery, Domaine Dujac, Craggy Range

Popular Varietals: Pinot Noir

Prominent AVAs: France, California, New Zealand

The second largest single-varietal event of its kind, drawing in thousands all over the world, the International Pinot Noir Celebration is the Cannes Film Festival of Pinot Noir. Sample an unparalleled array of over 70 featured wineries from five different countries and three continents. All Pinot, all day. The event takes place in the shaded oak groves of Linfield College in McMinnville, Oregon. Guests might find themselves chatting with a Tasmanian winery owner, eating lunch with a writer from a favorite wine publication, or walking through vine rows with the Willamette Valley vintner who planted them. To maximize personal interaction with each winemaker, the event is split into two sessions. 35 Featured Winemakers will pour for each session and break in the middle for winemaker introductions and surprises. And at the end of the day, everyone celebrates together at tables topped with a collection of Pinot Noir and the finest Northwest cuisine.
2023 Wine Festivals Wrap-Up
The world of wine festivals is opening back up. Now is the time to pick the ones you want to attend and start making plans. If you're Los Angeles or Orange County based and interested in attending any of the Napa or Sonoma wine festivals, a new airline called Avelo recently added competitively priced roundtrips from Burbank to Santa Rosa, so you can avoid the major metropolitan airports like LAX and SFO and get in and out quicker.

We can all enjoy a bottle in the privacy and comfort of our own homes. But for beginners and aficionados alike, there simply is no better place to taste and learn about wine than a festival. Whether it's sampling 20 different southern Rhone blends from just the Central Coast, or five different Pinot Noirs from five different continents, or discussing oak treatments with a vigneron from Chablis and one from Napa, wine festivals bring so much originality and exclusivity to the table, that they're impossible to pass up.

So regardless of where you're based, if you love luxury wine, indie wine, or small-production wine, we're pleased to provide this accurate, up to date and fact checked Wine Festival Calendar for 2023 to help you plan your trip.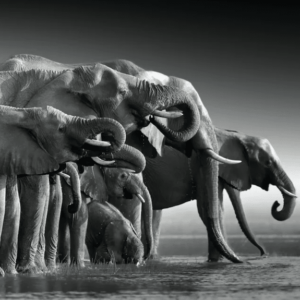 Join Sonoma vintner Jennifer Halleck on an unforgettable journey to Africa, where you will explore the wonders of this vibrant continent and share your passion for wine with fellow enthusiasts.…
Read More
The entry-level price of a Sonoma wine tasting rose 11% from $36 in 2022 to $40 in 2023. Adjusting for those cities with at least 15 wineries in the sample,…
Sonoma Wine Tasting in Sebastopol