Hahn vs Prophecy vs Castle Rock Pinot Noir (Wine Review)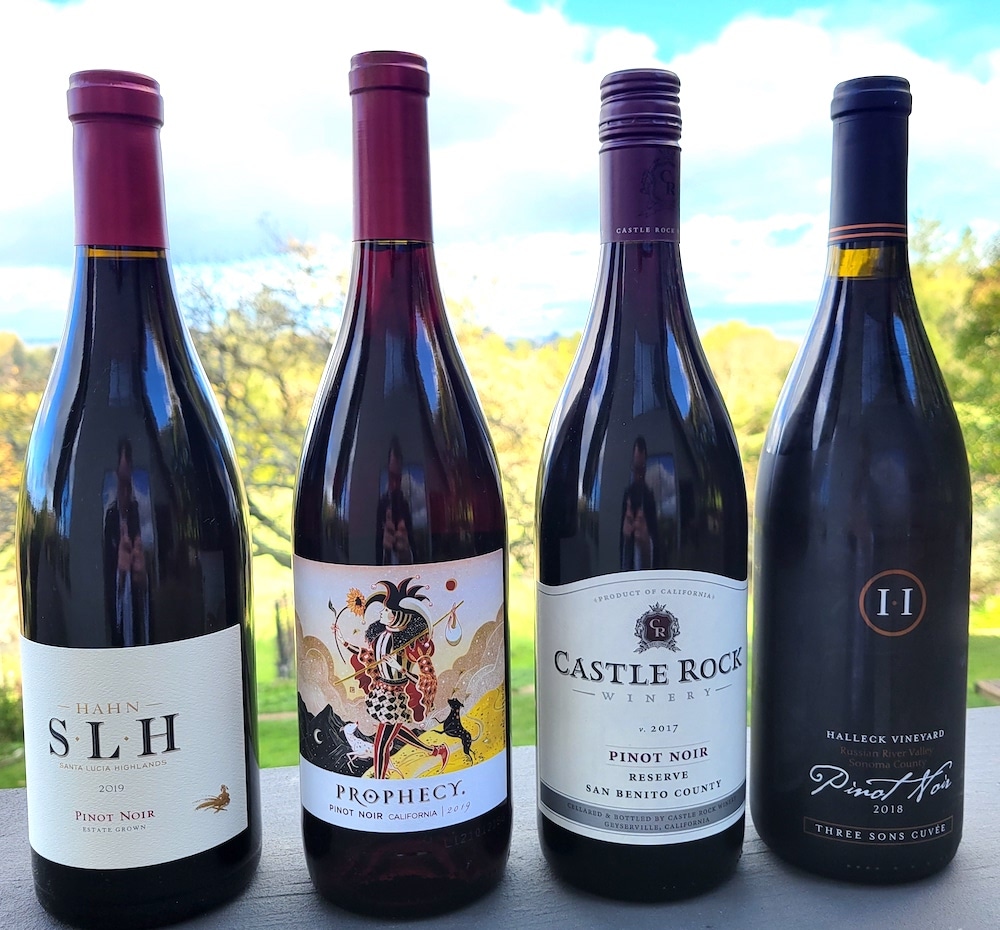 Once again, we're in Sonoma wine tasting and reviewing four Pinot Noir wines here that are of interest to wine connoisseurs,including the Castle Rock Pinot Noir. As in previous reviews, we used Google to seek out popular Pinot Noirs to compare with a Pinot from Halleck Vineyard.
Along with other results, Google returned these Pinots from the first three vineyards. And we added our own Three Sons Cuvee to the list and reviewed them all.
Wine Reviews [Video]
Hahn SLH Pinot Noir Wine Tasting Notes
The "SLH" after the Hahn name stands for "Santa Lucia Highlands," which is the mountainous AVA of this Pinot. The wine is made from grapes grown on the sprawling Hahn Estate in Soledad, which is also known for its fine Syrah. The Hahn Estate isn't far from notable Carmel and Salinas wineries to the north and west.
The color of the Hahn SLH Pinot Noir is a deep, beautiful shade of translucent ruby red. Its nose is large, disclosing notes of red cherries, cinnamon, spices and woodsy hints of cedar. The Hahn's mouthfeel is full and rich; this wine exhibits fine tannins, contributing to a satisfying structure.
The Hahn SLH's taste boasts bright red cherry notes that are extant in the nose; a pleasant woodiness is evident in the center of the palate. The finish echoes the cinnamon/spice essences of its aroma. Overall, the Hahn SLH represents a good value for a Pinot Noir.
---
---
Prophecy Pinot Noir Wine Tasting Notes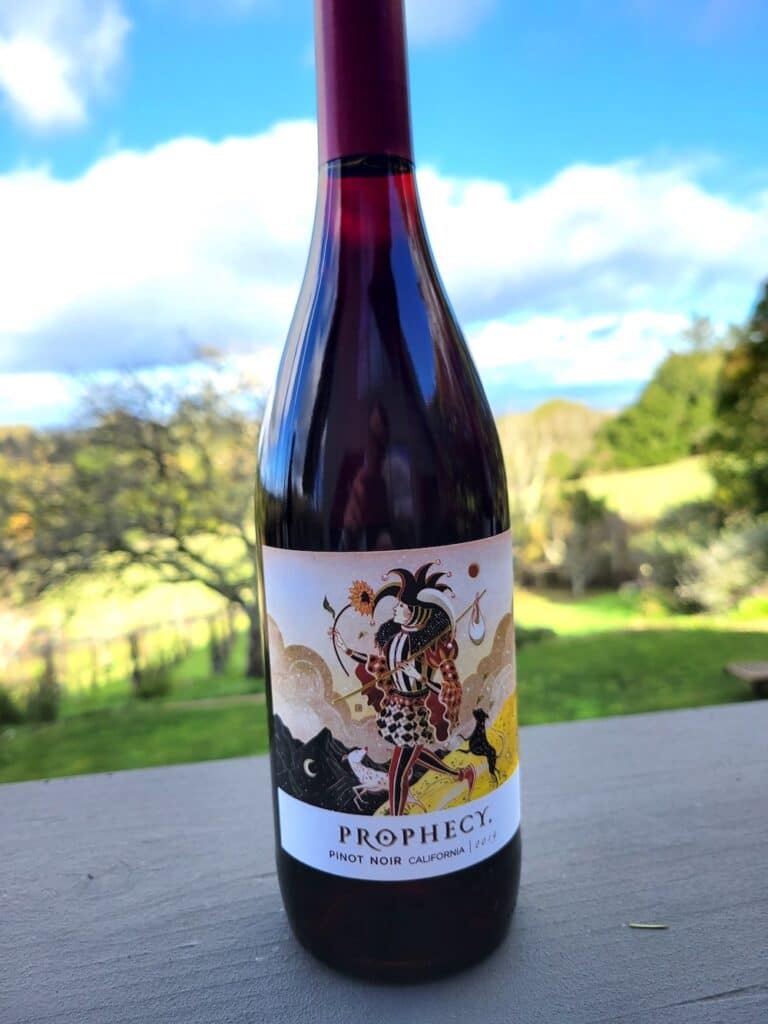 The color of the Prophecy Pinot Noir is a strikingly deep translucent purple, while its nose is overwhelmingly fruity and reminiscent of sweet cherry or other fruit candies (perhaps Jolly Ranchers), or even Hawaiian fruit punch. The mouthfeel is medium and alludes strongly to fruit juice.
The taste of the Prophecy Pinot Noir is extremely fruity, like a fruit punch or a cherry cola, carrying through the notes found in the nose, with a long-lasting finish. There's also an herbal element present. While the Prophecy's flavor may be immoderate, its alcohol content is almost perfect for a Pinot Noir at 13.8%.
Castle Rock Pinot Noir Wine Tasting Notes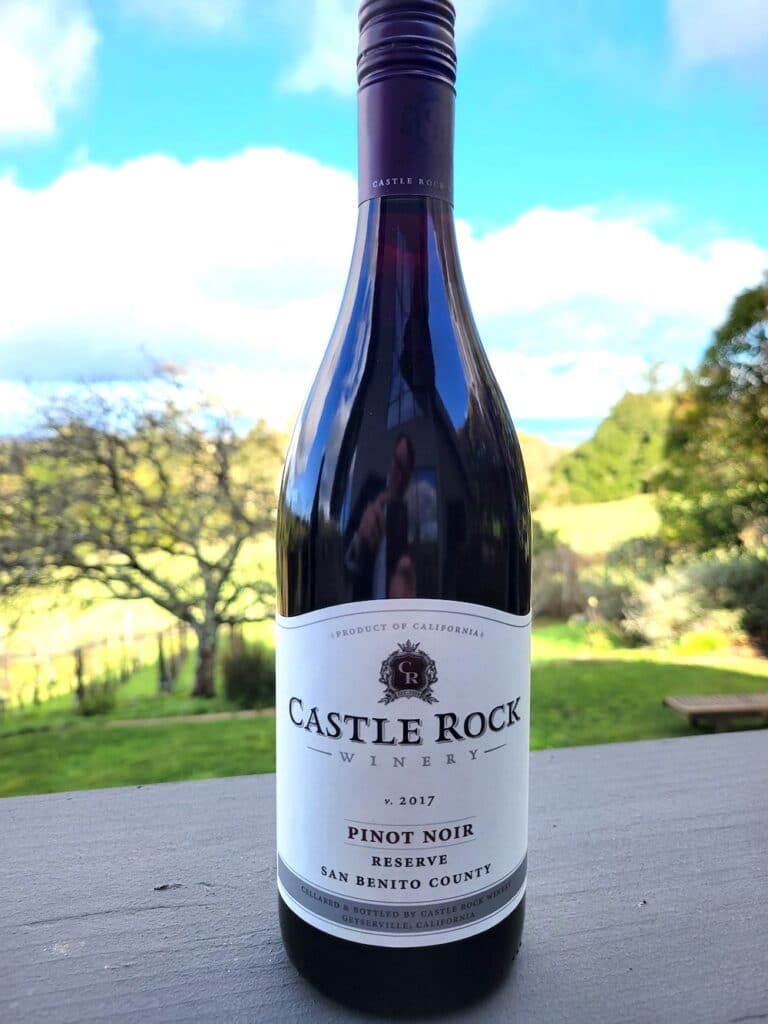 The Castle Rock Pinot Noir is a deep, dark, rich purple-red color. Its nose is meaty — specifically suggesting a cured meat, such as pepperoni, mixed with a dried cherry or other red fruit constituent. Its mouthfeel is medium.
The taste of the Castle Rock Pinot is savory and earthy, with huge umami. Mostly meaty, it doesn't apportion much fruit to the palate. There's a tinge of bitterness, but it's not a bad bitterness; it's more akin to the combination of meat and fruit that's intimated by the nose. Other than the Halleck Vineyard Three Sons Cuvee below, the Castle Rock Pinot is the priciest Pinot on this list at $23.95. It can be found at leading online retailers, such as Vivino and TotalWine.
Three Sons Cuvee Pinot Noir Tasting Notes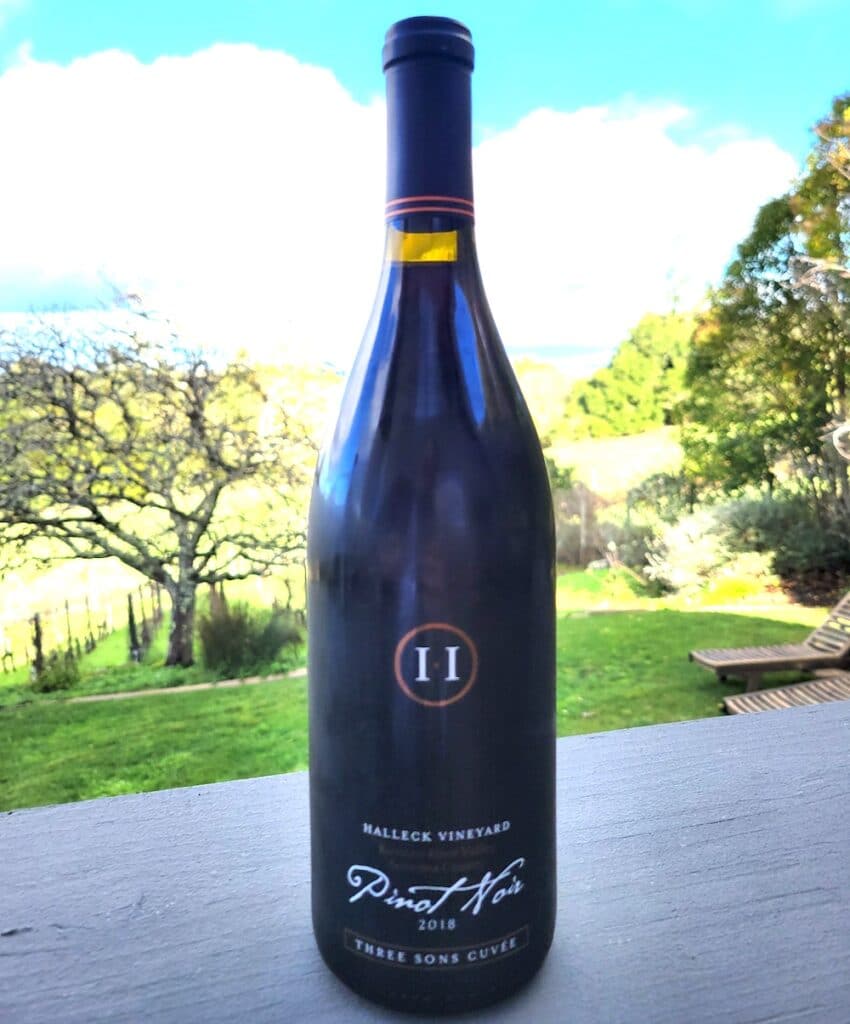 The Halleck Vineyard Three Sons Cuvee Pinot Noir is lighter in tone and more translucent than the other Pinots described above; the color can be described as more garnet and less ruby red. Its nose offers up fresh floral fragrances, including lilac. There's a nuance of deep, dark, Pinot-esque cherry, as well as a classic Burgundian forest-floor component that can be found in the scent. Christmas spices, such as cinnamon, clove and pepper, are also detectable.
The Cuvee's complex flavor starts with cherry, transitions to the previously referenced forest-floor/cinnamon/clove element in the mid-palate and finishes with black pepper.
The Russian River Valley where the Three Sons Cuvee is cultivated takes its name from the Russian River that winds its way through this densely forested region. Coastal influences, including thick fog and a cool climate, produce a distinct flavor profile in the Pinot Noirs produced here. Russian River Valley Pinots tend to be naturally radiant, with well-integrated tannins, revealing colorful layers of red fruit.
Pinot Hero Wrap Up
Although the Halleck Pinot is a bit more expensive than the other Pinots sampled here, the old adage of "you get what you pay for" very much applies in this case. The complexity of the Three Sons Cuvee Pinot Noir is commensurate with its price and is on a level that's well above and beyond the three other Pinots we sampled. If you'd like to give it a try, join us for a Sonoma wine tasting at our Sebastopol estate. And if you'd like to try something even more special, check out our Kosta Browne Pinot Noir vs Halleck Estate Pinot Noir review.
Caveat emptor!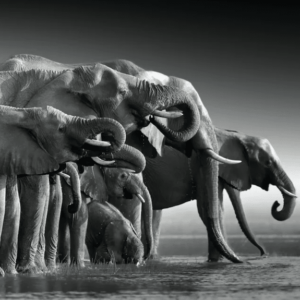 Join Sonoma vintner Jennifer Halleck on an unforgettable journey to Africa, where you will explore the wonders of this vibrant continent and share your passion for wine with fellow enthusiasts.…
Read More
Although they are based in west Santa Rosa, DeLoach has every right to call themselves a Russian River Valley winery. Sure, they also source fruit from the Sonoma Coast,…
Sonoma Wine Tasting in Sebastopol