Kosta Browne Pinot Noir vs Halleck Vineyard (Wine Review)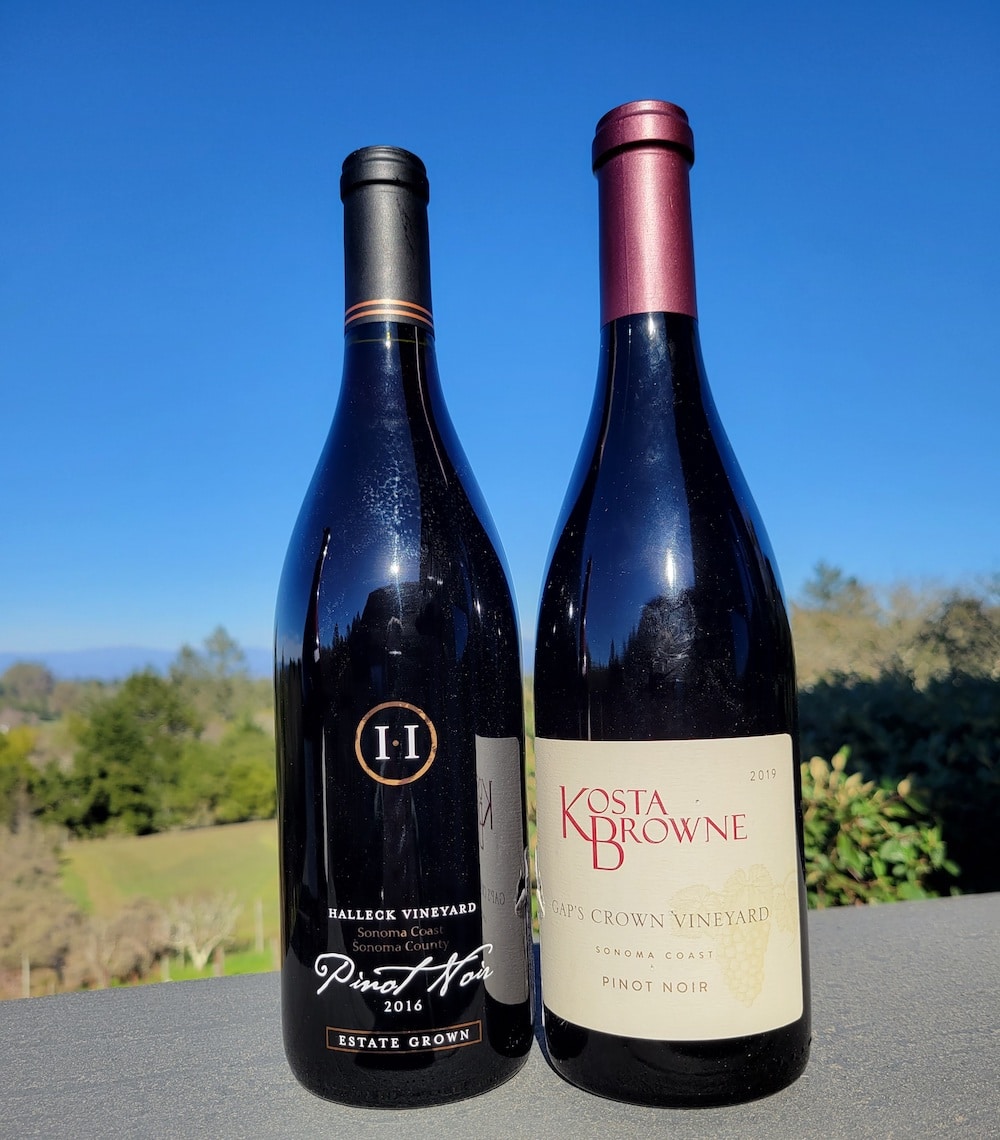 In this post, Ross Halleck and Harris Miner are wine tasting in Sonoma and reviewing two of the best California Pinot Noir wines from the Russian River Valley and the Sonoma Coast.
Kosta Browne Pinot Noir (2016)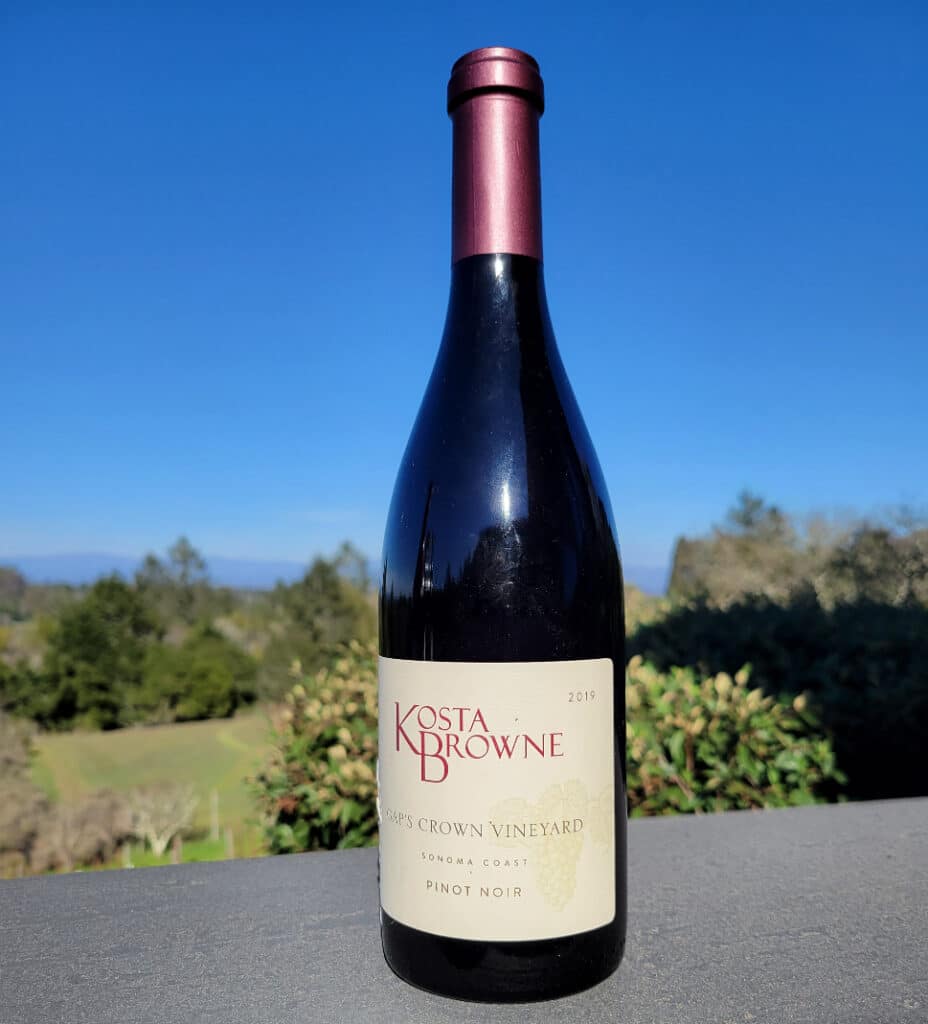 Kosta Browne Pinot Noir belongs to a very special place. Situated on the western edge of the Sonoma Mountains, Gap's Crown Vineyards is one of the most iconic sites in all of California. There are dozens of highly-rated wineries that have purchased fruit from these vineyards over the years. But Kosta Browne remains the godfather of the area, with their experience here dating back to 2006.
There's a natural "cold-air" pocket created by the canyons and mountains of the area which funnels the coastal fog into the vineyards. The resulting effect protects the grapes from the intense summer heat. They ripen a bit slower in order to develop a harmony between the sugar and acidity. In addition, the rocky volcanic soils and excellent hillside drainage contribute to Gap's Crown unique terroir. All this informs a wine of nuance and grace.

The color is bright ruby with a jewel-like translucence. It's not as dark as other Kosta Browne wines, but accurately reflects the cooler climate of Gap's Crown, located on a western hillside of Sonoma Mountain in the town of Penngrove, east of Rohnert Park. A predominant note of candied cherry is immediately apparent, giving way to fresh leather and woodsy-cedar aromas, a pleasant counterbalance of fruit and earth.
This wine is surprisingly light on its feet. It does not have the density associated with others Pinots farther inland, like Russian River Valley or Sonoma Coast proper. The cherry fruit notes shine through, complemented by some woodsy flavors and white pepper in the mid-palate. A tingling texture of acidity and soft tannin creates a nervy tension in the wine. Overall, this isn't a bombastic wine. You could describe it as a bit thin, but not without a lingering freshness that gently tapers off at the finish.
Kosta Browne hosts wine tastings at its winery for $125 per person. They have one of the best tasting rooms in Sonoma and sell out weeks in advance so if you're headed to Sebastopol in search of the best California Pinot Noir, check them out.
Brand: Kosta Browne
Country/State: California
Vintage: 2019
AVA: Petaluma Gap
Wine Type: Red Wine
Varietal: Pinot Noir
Style: Elegant
Body: Medium-bodied
Alcohol: 14.1%
Retail Price: $130
Restaurant Price: $250
Pairings: Roast Cornish hens, halibut or cedar plank salmon
Halleck Vineyard Estate Pinot Noir (2016)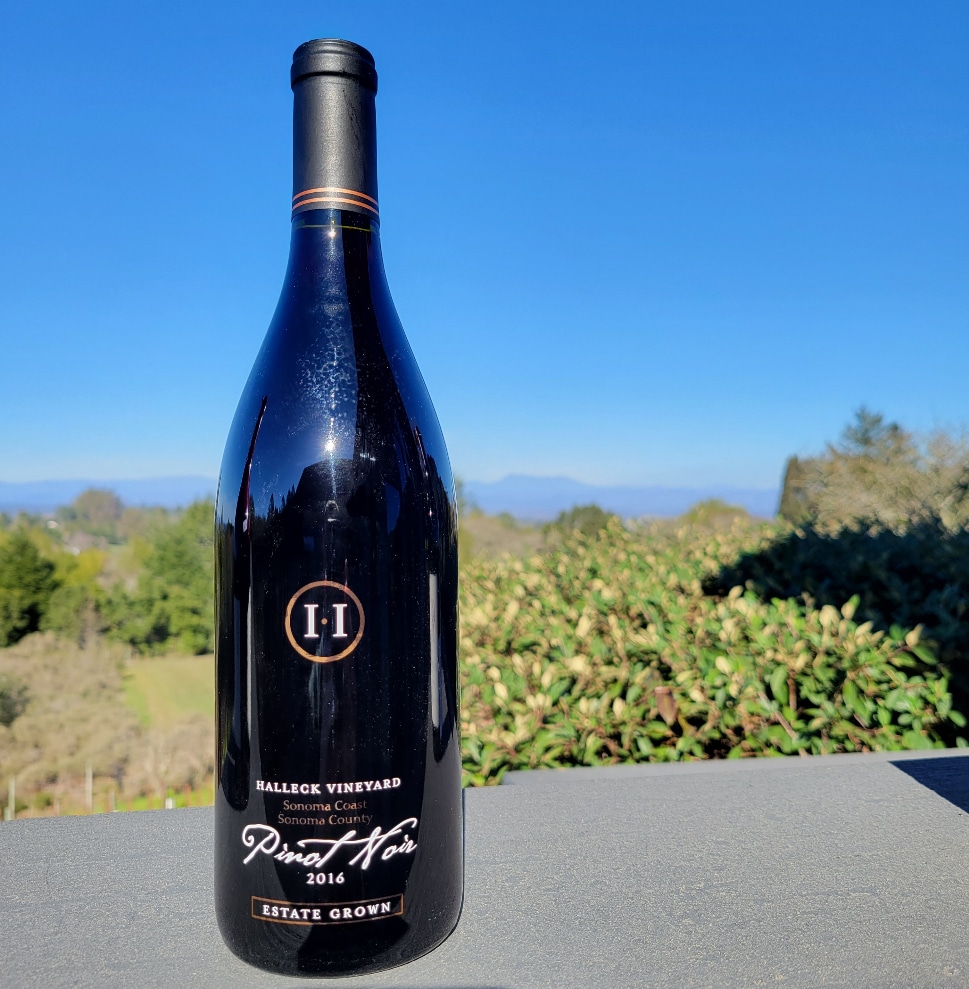 Like Kosta Browne, this Pinot is also comes from the Sonoma Coast, a popular American Viticultural Area for growing Pinot Noir.
Halleck Vineyard sits in an enviable position, just a few miles north of the Petaluma Gap AVA. Here we find the magical conditions that allow Pinot Noir to flourish. Lots of sunshine, adequate fog cover, dramatic diurnal temperature shifts, and well-draining soil. In this respect, it shares many characteristics with Gap's Crown.

The Halleck Vineyard Estate Grown Pinot Noir wine has a deeper ruby tone, translucent at the edges. Because of its time in the bottle, there's a beautiful tawny streak mixed in. It leaps out of the glass with a complex array of plum, spice, alpine forest, some menthol, sage, and bay leaf. It leans towards an earthy spectrum, rather than overwhelmed by fruit. This is simply Burgundian in style and aroma. There's a mysteriousness to the nose, a sense that all the elements are impeccably balanced. It can be difficult to pick out a dominant note, which, for this wine writer, is a mark of true quality. 
This carries into the mouthfeel, which is richer, fuller than the Kosta Browne. It hits you with a punch of fruit up front, the aforementioned plum along with some tarter and juicer cranberry and pomegranate flavors. Then morphing on the mid-palate into those earthier tones of sage and pine. Delicate but open-knit and friendly. A more persistent and flavorful finish. Strong, but not overly bold. It's this layered complexity and elegant structure which creates an exciting and delicious wine.
Halleck Vineyard hosts wine tastings outdoors and indoors. We pour our Estate Pinot, as well as our Sonoma Coast, Russian River Valley and Sonoma Mountain Pinots, as well our Chardonnay, Sauvignon Blanc, Dry Gewurztraminer and Dry White Zinfandel. Join us Fridays, Saturdays and Sundays for wine tasting in Sebastopol by appointment only.
Brand: Halleck Vineyard
Country/State: California
Vintage: 2016
AVA: Sonoma Coast
Wine Type: Red Wine
Varietal: Pinot Noir
Style: Concentrated
Body: Full-bodied
Alcohol Content: 13.4%
Retail Price: $120
Restaurant Price: $240
Pairings: a sumptuous Thanksgiving meal with all the trimming, or a herb-crusted rack of lamb.
---
---
Wine Review [Video]
The Last Word
This is a fascinating comparison of two vineyards that share similar characteristics, but have completely different styles of winemaking. Rewarding in their own ways. The Kosta Browne is a lighter, fruit driven wine in comparison to the deeper, earthier Burgundian qualities present in Halleck Vineyards. These wines have clearly distinct personalities, even though they come from the same grape, so it's all about what you're in the mood for. Both located just minutes from the Barlowe, with its eclectic mix of local, artisanal boutiques, art galleries and delicious restaurants, if you coming up to Sebastopol, Kosta Browne and Halleck Vineyard offer some of the best wine tasting Sonoma has to offer.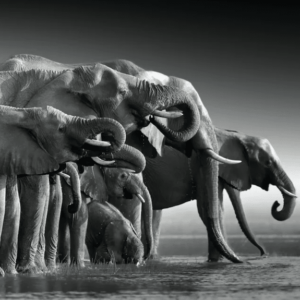 Join Sonoma vintner Jennifer Halleck on an unforgettable journey to Africa, where you will explore the wonders of this vibrant continent and share your passion for wine with fellow enthusiasts.…
Read More
Although they are based in west Santa Rosa, DeLoach has every right to call themselves a Russian River Valley winery. Sure, they also source fruit from the Sonoma Coast,…
Sonoma Wine Tasting in Sebastopol