Is Rose Wine Sweet? (Rosé Wine Sweetness Chart)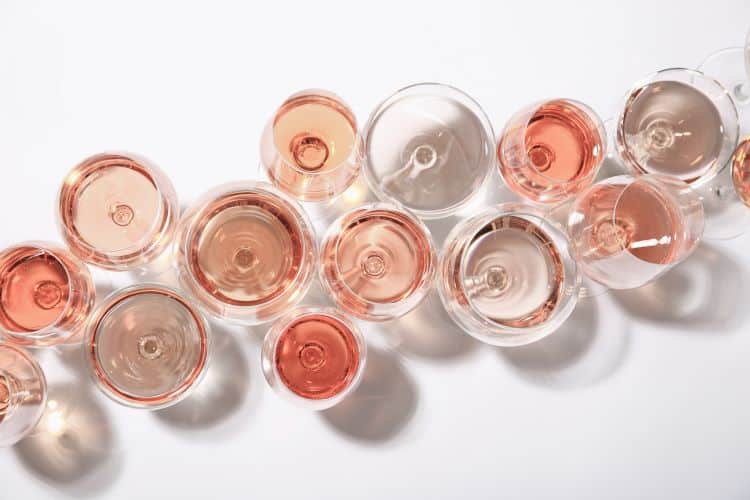 Is Rose wine sweet? The truth is, that depends. Rosé wine can be sweet or dry depending on the production method used. With the wide variation of styles and methods, finding the perfect dry or sweet pink wine for your fancy meal is a piece of cake. Learn about the range of options for making Rosé wine with our grape selection chart.
Rosé wine is as equally misunderstood as it is popular. We've seen plenty of charts breaking down the nuances in notes, pairings, and sweetness for pink, red and white wines. But we didn't see a single Rosé wine sweetness chart that helped people find their favorite glass to delight their taste buds.
---
---
We decided it was well pastime to do the right thing, answer the question "Is Rose winer sweet" once and for all by publishing our own official Rosé wine sweetness chart.
Rosé wine has seen quite the resurgence in recent years. It's become the go-to beverage to drink at brunch. And it's the official summer wine touted by social media influencers and brunch aficionados the world over.
Is Rose Wine Sweet?
But Rosé wine isn't just for the summer, for brunch, for millennials, or for sweet wine enthusiasts. In fact, Rosé wine is the most diverse and versatile wine there is, and we're sure you'll find one you'll love.
While it may seem like just a new craze, Rosé wine is actually one of the oldest wine varietals. And there are many, many types of Rosé, each with their own unique aromas and delightful flavor profiles.
Whether you love sweet Frosé slushies, or a blush wine as dry as the desert, these pretty-in-pink wine drinks have something to offer you.
---
Premium White Wines from Sonoma
---
But how do you know if a bottle of Rosé wine is sweet or dry? What are the best sweet Rosé wines – and the best dry ones? And what is a Rosé wine to begin with? With sales of Rosé growing at more than 40% annually, it's time to make sure it's understood. Let's break it all down for you with a little history on this beautiful beverage. And we'll add a handy Rosé wine sweetness chart to help you plan your next drinking day get-together.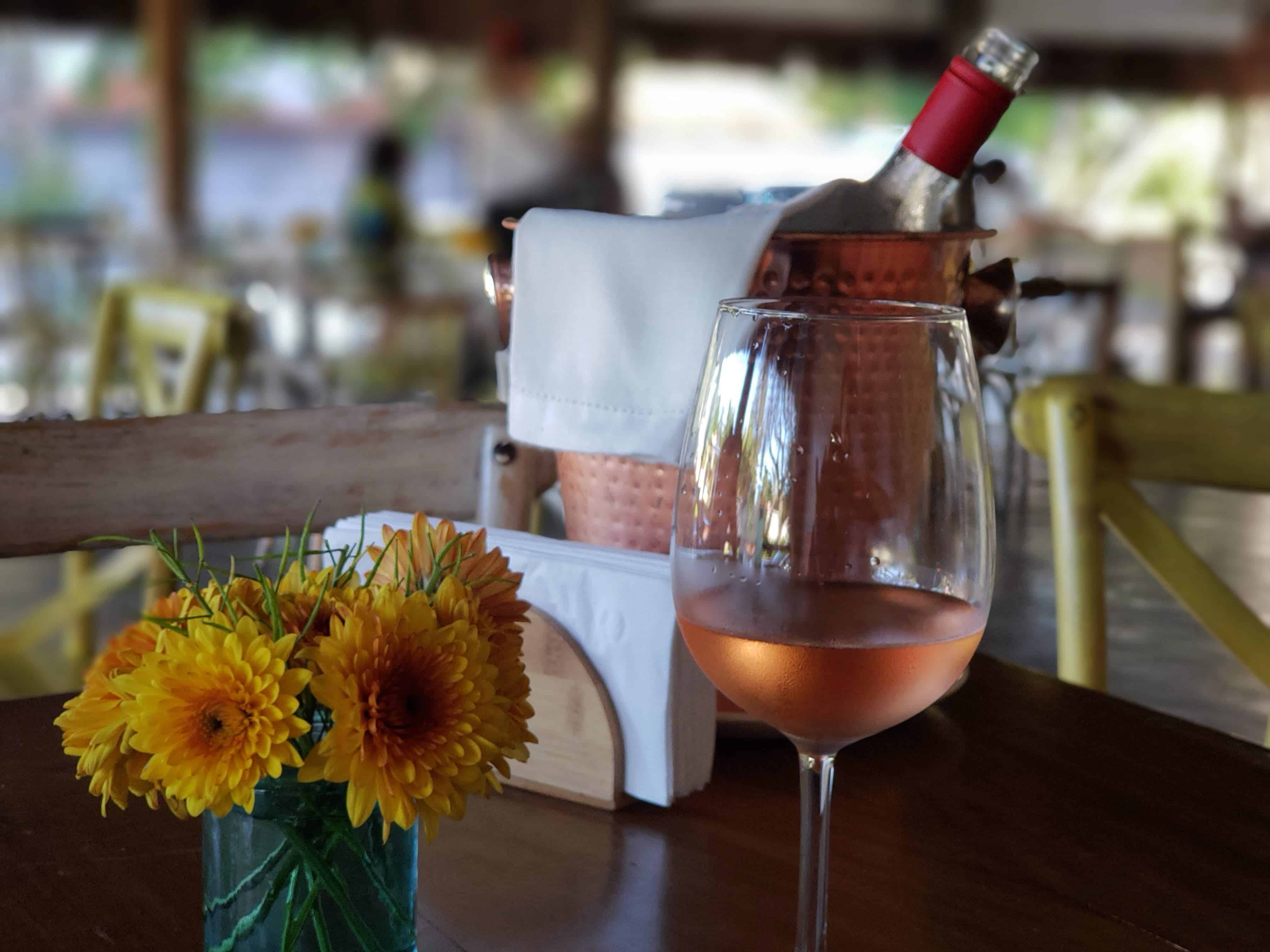 What is Rosé wine?
Rosé wines date all the way back to the 6th century BC in Southern France. They can be made using a number of methods. But generally include red wine grapes whose skins have only been allowed to sit with the fruit juice for a short period of time, imparting a hint of color.
Nearly every type of red wine grape can be used to create a rosé.
The subtle differences in grape variety and winemaking methods can make a huge difference in the sweetness and flavor of the Rosé wine. And it can also impact how they pair with meals.
Rose wine can be made through the:
Maceration Method (also known as Direct Press). Red wine grapes are pressed and sit in their own skins. Instead of letting the skins sit through the whole winemaking process, the skins are removed after anywhere from 2-24 hours.
Vin Gris Method. Vin Gris literally translates to "Gray Wine." This is when red grapes are used to make a nearly white wine through extremely short maceration time. This style is popular for lighter red wine varieties like Pinot Noir.
Saignée Method. The Saignée "sohn-yay" Method is a process that involves "bleeding off" a portion of red wine juice. The color is dependent upon time "on the skins." It can be very light pink if it only has contact with the skin for a short time. Often, Saignee wines are mixed with other white wines – either blended or co-fermented – to extend and lighten the color more.
Rosé wines are best enjoyed when chilled and served at between 50-60 degrees Fahrenheit. They can be served in a white wine glass, but are best enjoyed in specific Rosé wine glasses. These are either stemware with a short bowl and slight taper, or with a slightly flared lip.
Because Rosé wines are made with so many methods and types of grapes their sweetness level and flavor profiles are all across the board.
The only Rosé wine sweetness chart you need
To make Rosés easier to understand and pick out, we've created an official Rosé wine sweetness chart for you.
Very Dry
Grapefruit,
Watermelon
& Herbs
Tavel
Grenache
Semi Dry
Plum,
Cherry
& Smoke
Syrah
Cabernet Sauvignon
Dry
Strawberry,
Melon
& Peppercorn
Pinot Noir
Tempranillo
Off Dry
Red Fruits,
Clove
& Allspice
Sangiovese
Semi Sweet
Spices,
Dried Fruit
& Roses
Sparkling Rose
Montepulciano
Sweet
Raspberry,
Strawberry
& Melon
White Merlot
White Zinfandel
Very Sweet
Stone Fruit
& Berry
Pink Moscato
Rosé Wine Sweetness Chart
---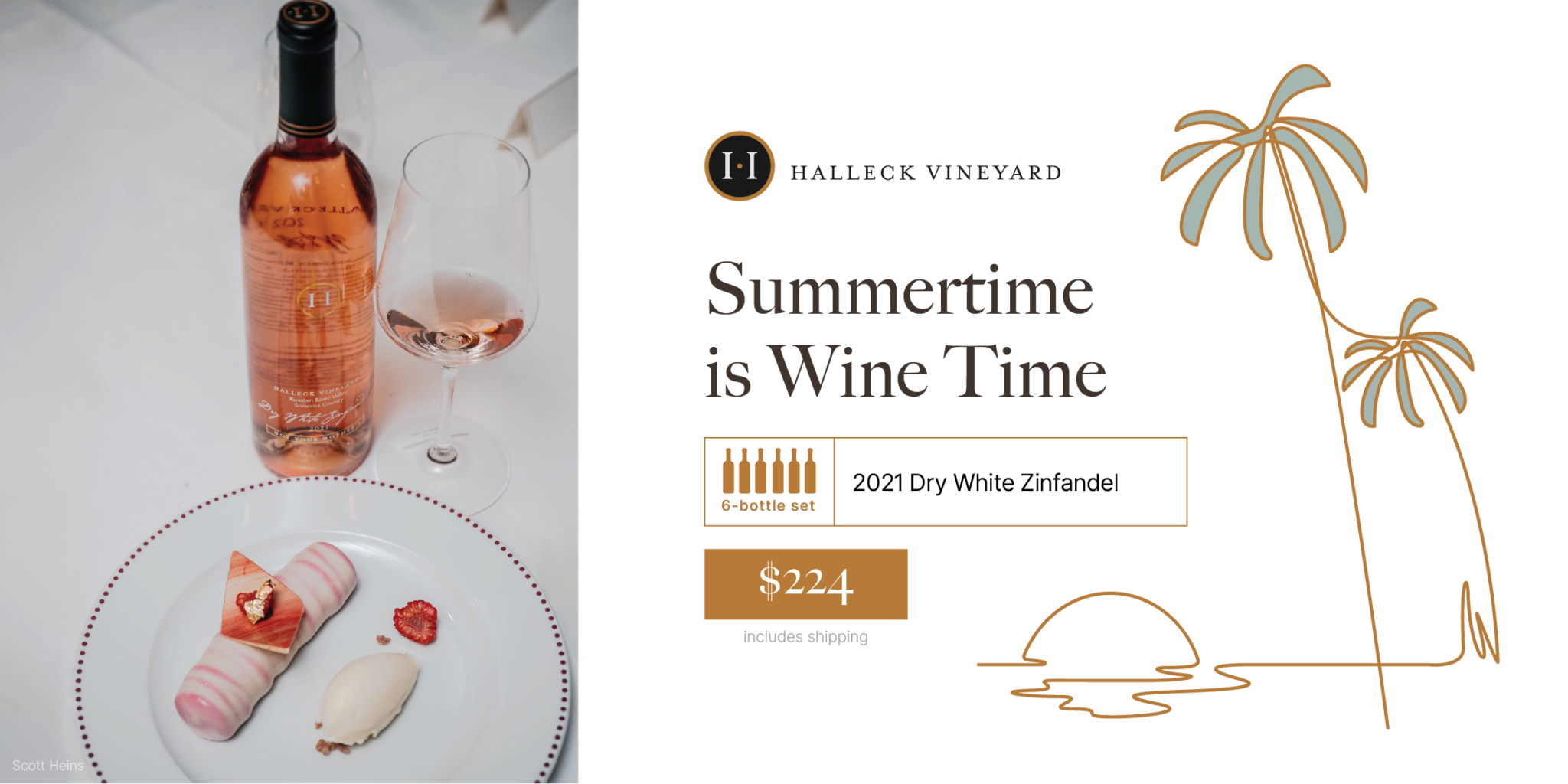 ---
Rosé wines can be anywhere from syrupy sweet to bone dry. Older Rosé varieties produced in France and Spain will generally be quite dry, while newer Rosé wines will often have more sweetness. Of course, there are many exceptions. These include the terroir of a region (the soil, weather, climate, etc) and the personal choices of the winemakers.
Let's take a closer look at the varieties on our Rosé wine sweetness chart. It ranks these wines from sweet to dry, to help you understand each of their distinct personalities.
Sweet Rosé wines
Some sweet wine types are inherently sweet, while others are made that way through winemaking techniques. Really, any Rosé wine can be produced in a sweet style by not fermenting the fruit sugars into alcohol. This process is known as Stuck Fermentation.
If you are looking for the best sweet Rosé wine, then these three varieties are a sure bet:
White Zinfandel
Many people are confused about what White Zinfandel is. White Zinfandel wine is not a white wine, but in fact, a Rosé that was first created by accident. In the 1970s through a Stuck Fermentation episode at Sutter Home Winery in California.
The team at Sutter Home decided to market the accidental product. And it became famous for its Sutter Home White Zinfandel, loved by a generation of wine drinkers for its sugary taste and affordable price.
That's not to say this drink hasn't seen its own glow-up, though. White Zinfandel can actually fall along many places on the Rosé wine sweetness chart. From the sweetest to the driest of the dry Rose wine varieties. An example is our Russian River Valley Dry White Zinfandel. This is a bone Dry White Zinfandel we pour at our Sebastopol wine tasting room at our winery in Sonoma County.
It is full of fruity, melon notes, and pairs well with spicy foods. You can try pairing it with Thai or Indian cuisine, or even pork, mild cheeses, and creamy pastas.
White Merlot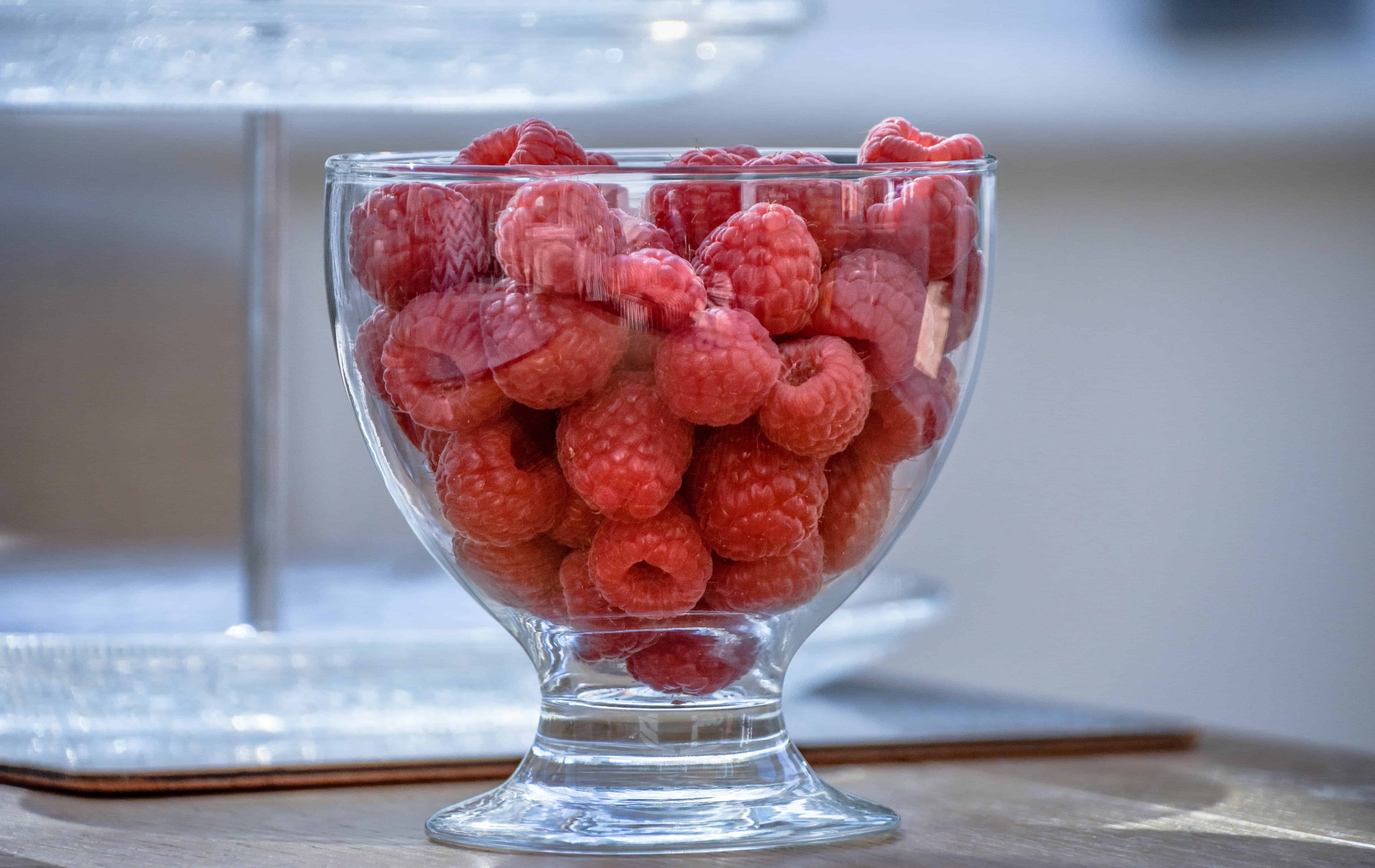 White Merlot is quite similar to White Zinfandel in production and taste. It was first marketed in the 1990s to compete with White Zinfandel.
The Merlot wine grape is a black-skinned grape with pale flesh that produces a very pale colored osé wine. White Merlot is very berry-forward in taste – almost like a raspberry tart – with notes of cherry and honey as well.
This sweet Rosé is super food friendly. It pairs well with rich creamy foods, sour foods that contrast its sweetness, and even heavy meats and tomato sauces.
Pink Moscato
While Pink Moscato is often thrown in with Rosé wines because of its color, it is technically not a Rosé wine. Pink Moscato is a sweet dessert wine made from adding a tiny bit of Merlot or other red grape varietals to White Moscato wine. It is sometimes fortified, adding extra alcohol.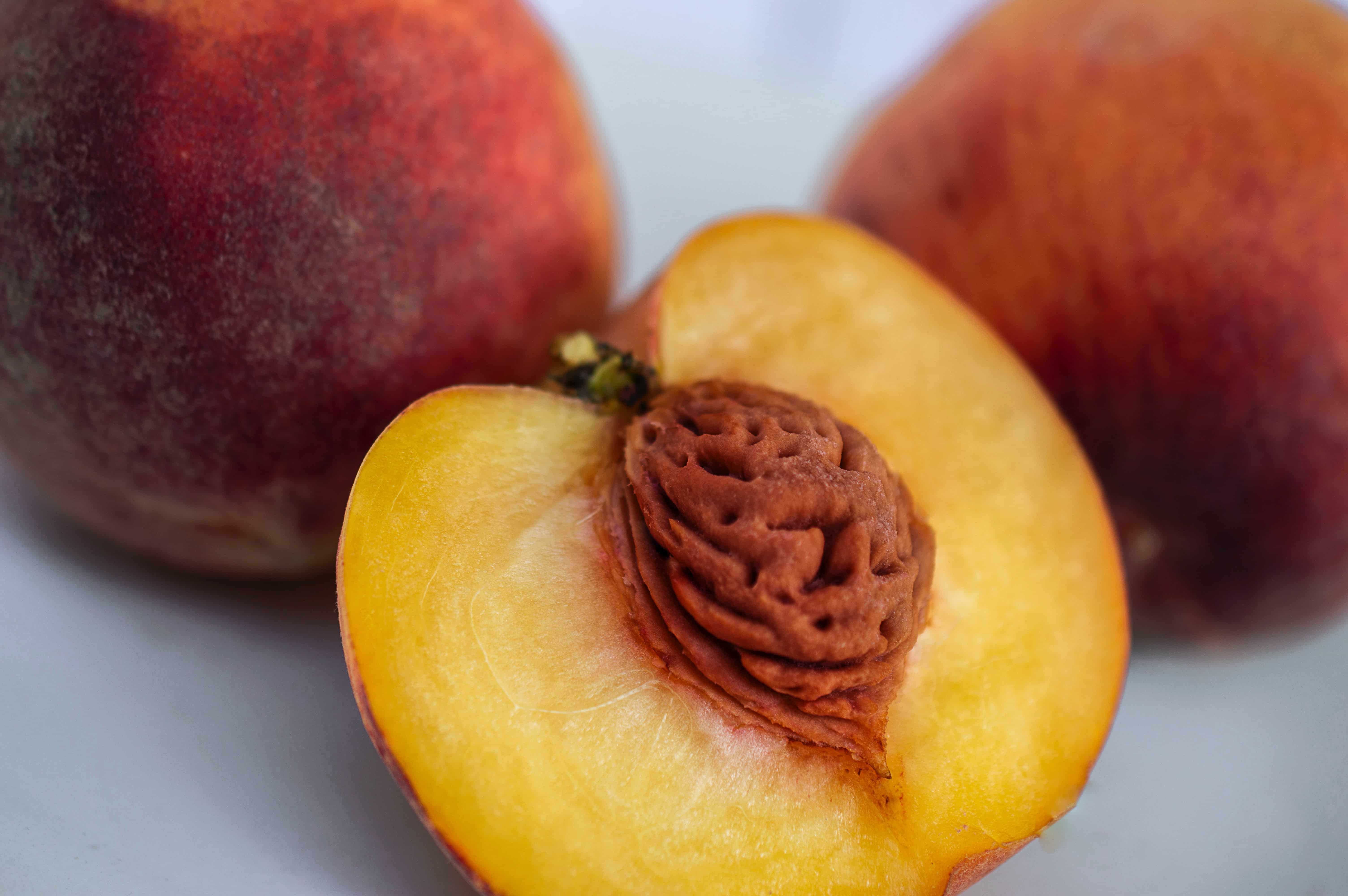 Moscato wines are so sweet because the fermentation is stopped very early on in the process. It also helps that Moscato grapes have a naturally high sugar content.
Pink Moscato wines have notes of peach and apricot, as well as hints of cherry and berry. They play well with fruit, light desserts such as white cake with strawberries, and a whole variety of seafood options (so long as they aren't covered in heavy cream sauces).
Semi-sweet to off-dry Rosé wines
Some Rosés don't fit squarely into the sweet or dry camp on the Rosé wine sweetness chart. That could be because of inherent qualities in the grape, or because of the large variation in sweetness within the variety.
With these wines, it's always best not to assume the sweetness level. So take a good look at the wine label to understand the notes and sugar content in the wine.
Sparkling Rosé and Rosé Champagne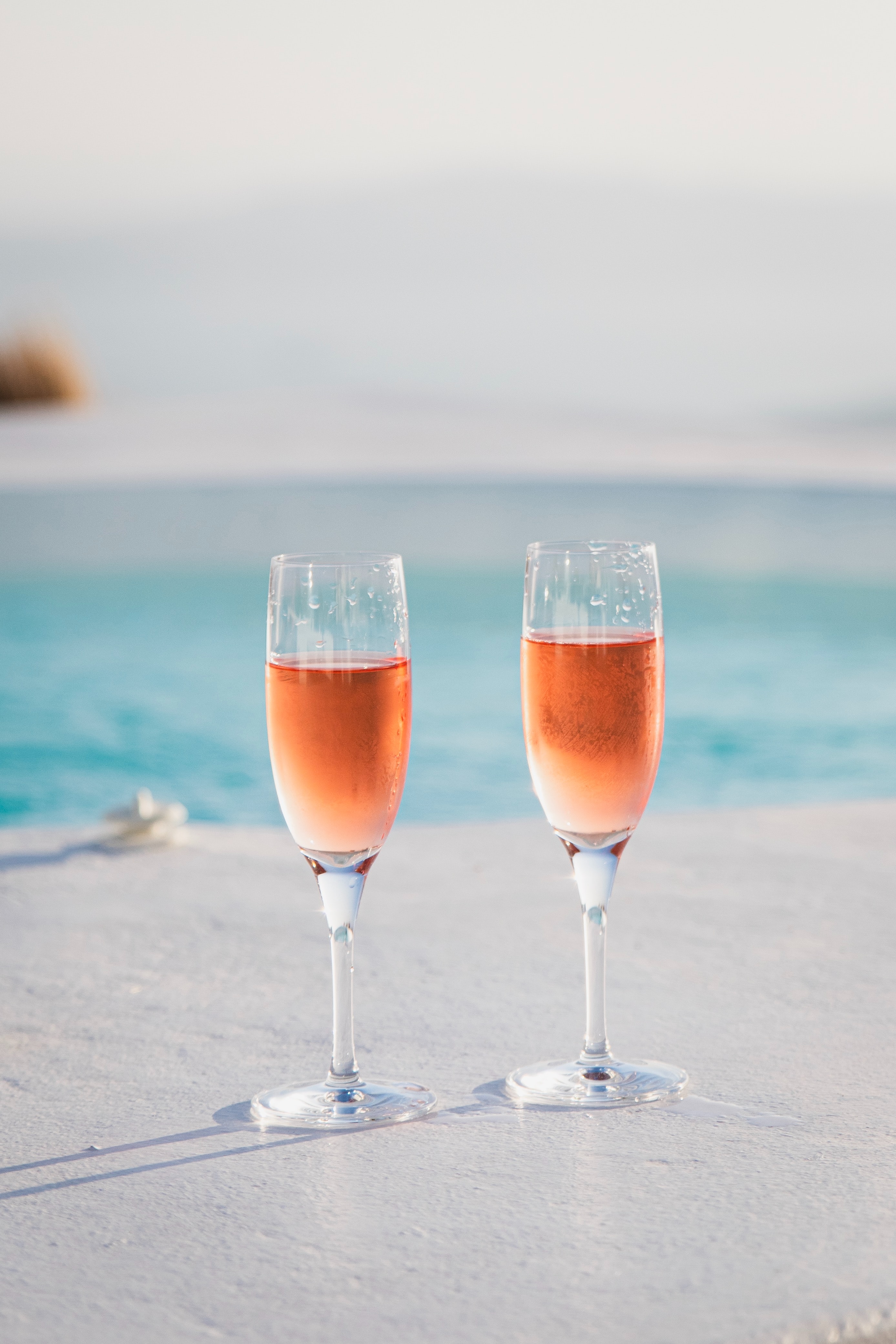 Sparkling Rosés are the perfect party drink. They are lightly sweet – almost creamy, with refreshing flavors of raspberry and rose. Sparkling Rosés are wonderful for celebratory toasts at any time of year, and pair well with anything from chicken to BBQ to chocolate!
Rosé Champagne is the exception to the rule of Rosé wine creation. Champagne is the only region in France where it is legal to blend white and red wines together to create Rosé. That's how this sparkling Rose is made.
Rosé Champagne is bolder and more powerful than traditional Champagne. There are a wide range of grapes that can be used to make it. So the taste can be anywhere from dry to medium-sweetness.
Montepulciano
Montepulciano Rosé is a medium-bodied, cherry red wine from the Abruzzo region of Italy. The pigment-rich skins of the Montepulciano grape color the juice in an incredibly short amount of time, which creates its deep ruby color.
Montepulciano Rosé has similar spices and fruit flavors to a European mulled wine. With notes of cinnamon, clove, dried fruit, and orange peel, this wine is clearly not just a summer beverage. It works well with salty cheeses and tomato-based sauces.
Sangiovese
Sangiovese grapes are Italy's top grape variety, and yet, they are rarely used in Rosés. We think this is a shame, because they make a delightful Rose. You will usually find Sangiovese Rosés labeled as "Rosato" (the Italian word for pink).
Sangiovese Rosés have red fruit flavors of cherry, strawberry, and raspberry, but also warm spices like clove, cumin, and allspice. They are bold enough to handle spicy curries, Moroccan couscous, and caprese salad.
Some Sangiovese Rosés are a lovely balance between fruity and dry, while others fall squarely into the "dry" category. It's always best to read the label on a Sangiovese Rosé to know where it will fall on the Rosé wine sweetness chart.
Dry Rosé wines
You may have noticed that many of the wines on our Rosé wine sweetest chart were on the drier side. In fact, dry Rosé is the most common style of Rosé produced around the world.
Here is a list of some of the traditionally dry Rosé wines we recommend:
Grenache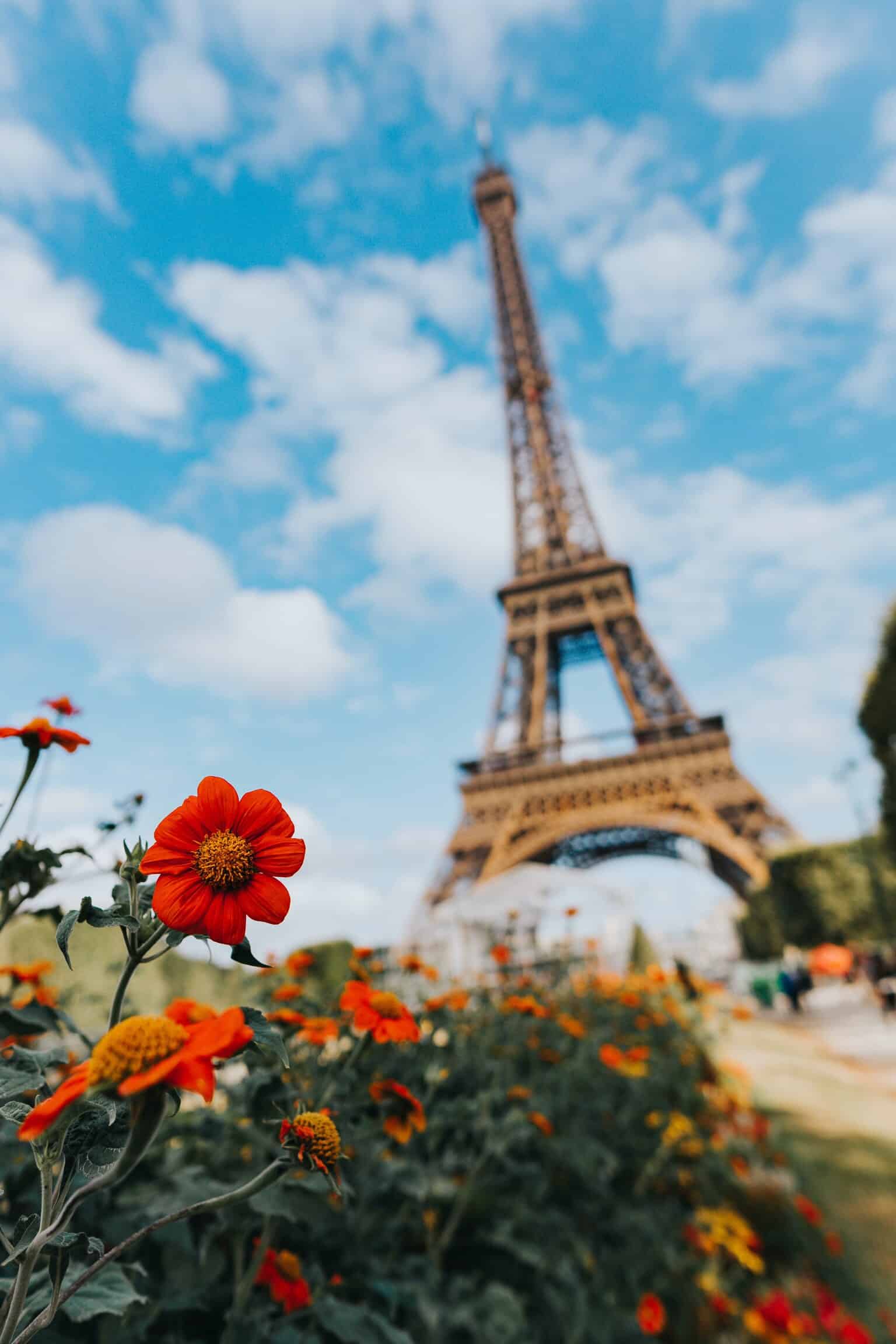 Grenache grapes are the predominant variety used in Provence, and thus, you will sometimes hear the phrases Grenache Rosé and Provence Rosé used interchangeably. Provence Rosés often blend the Grenache grapes with those of Syrah and Cabernet Sauvignon.
Grenache Rosés (especially those produced in Provence) are among the driest in the world. They typically have bright flavors of grapefruit, berries, watermelon, cucumber, and herbs, as well as distinctly floral qualities. They start with red fruit flavors at the forefront, but have a zesty, acidic finish.
To increase the zestiness of the wine, it's best to serve Grenache Rosé chilled.
These dry Rosés are best paired with spiced and aromatic foods, like Moroccan and Indian cuisine. They also pair very well with Greek food, as well as dishes heavy in tomato, eggplant, and red pepper.
Tavel
While Tavel is a region and not a grape – and Tavel Rosé is mostly comprised of Grenache grapes – we felt it deserved its own category. Made in the Rhône Valley in France, just north of Provence, Tavel Rosés are known for their spicy, assertive, tannin-heavy flavor.
This dark and intense Rosé is the perfect Rosé for red wine lovers. And it is one of the driest Rosés on the Rosé wine sweetness chart. Tavel Rosés tastes like fruity summer. There are rich, nutty notes, and can stand up well to strong flavors and hearty meats – making them perfect for a BBQ.
Mourvèdre
Mourvèdre Rosé is a pale coral Rosé made in southern France, Spain, California, Washington, South Africa, and Southern Australia. It is fuller-bodied than many other Rosé wines.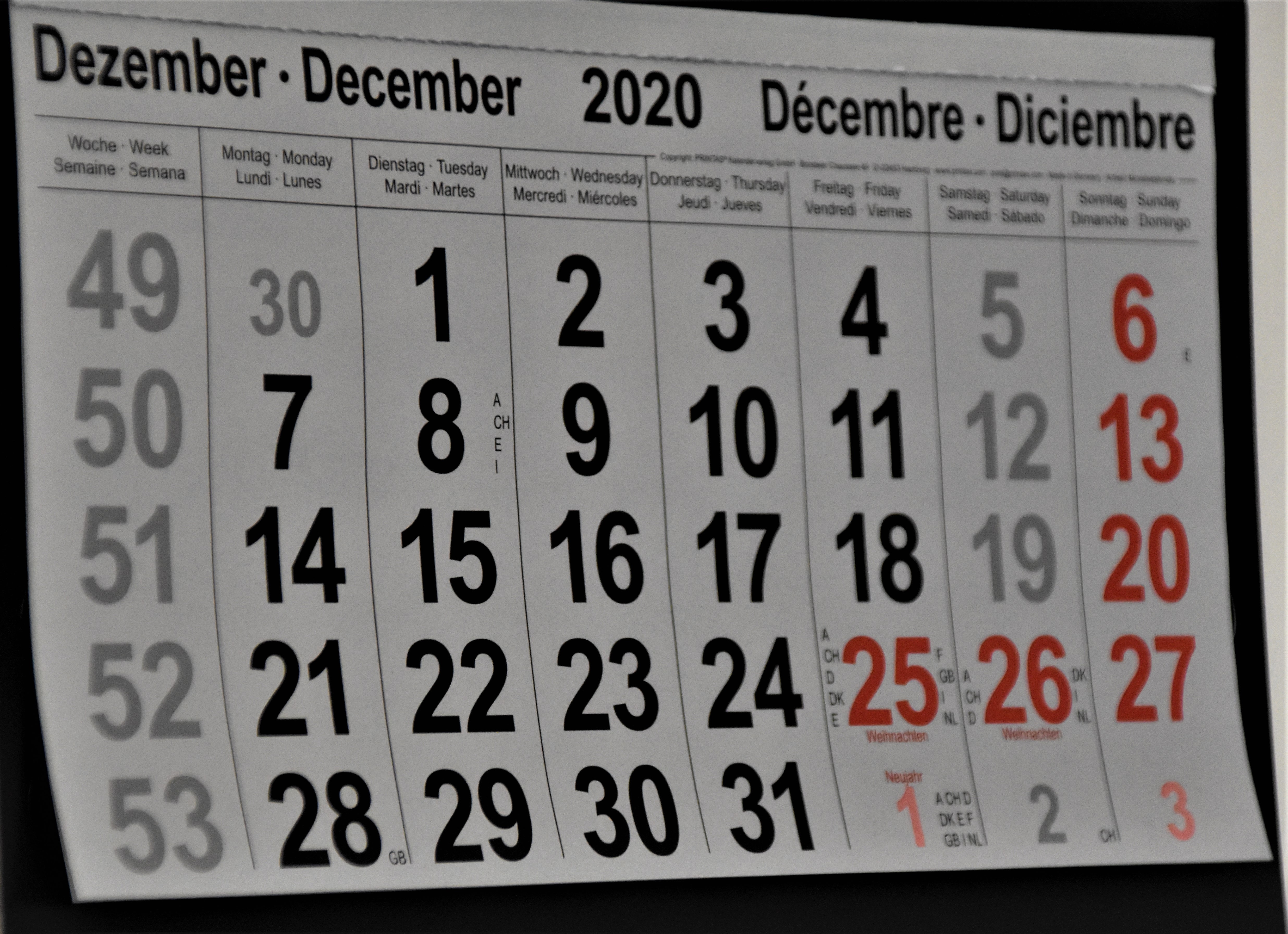 While it's usually not necessary to age Rosé wine (it's produced specifically for its fresh and fruity taste), the Mourvèdre grape is the exception. Mourvèdre Rosés are known for their ageability, and a good Mourvèdre Rosé can age for up to 10 years.
Mourvèdre has initial floral notes of violets and rose petals that transform into flavors of cherry, red plum, smoke, and meat. These Rosés are an excellent pairing with Mediterranean food such as grilled lamb or olive tapenade.
Pinot Noir
Pinot Noir Rosé is earthier than Provence Rosés, but it shares the same bright, acidic, and fruity qualities. They are more delicate on the palate, but have bursting notes of strawberry, melon, white cherry, and zesty citrus.
Pinot grapes are notoriously intolerant of any extreme weather, and are best grown in cool climates. They fare particularly well in the Napa and Sonoma Counties in California, which produce delicious Pinot Noir reds and Rosés alike. Of course, Burgundy is the Old-World home of Pinot Noir.
Pinot Noir Rosés are a truly versatile wine. They work quite well with French spices, as well as goat cheese, seafood, and even hearty corn chowder.
Tempranillo
Tempranillo Rosés are on the spicier side of things, with a predominant green peppercorn flavor imparted by the Tempranillo grapes. They also share the same floral qualities as many Provence Rosés, and crisp fruity flavors of watermelon and strawberry.
This peppery Rose pairs well with beef, tacos, and grilled seafood.
Cabernet Sauvignon
Cabernet Sauvignon grapes are used to make Rosé wines worldwide. These grapes typically make a Rosé that is a deep ruby red color – a bit darker than those from Sangiovese and Tempranillo grapes.
Cab Sauvignon Rosé typically is not aged in oak, and therefore has heightened acidity and tangy citrus notes. This crisp Rosé also often has notes of pepper, leather, black currant, cherry, or tobacco, and pairs well with seafood and veggies.
Syrah
Syrah grapes are very tannic, and very deep in color. The Rosé produced from them is equally dark and bold. Indeed, Syrah Rosé is one of the heartier and meatier Rosé wines. It sits squarely on the drier end of the Rosé wine sweetness chart.
Syrah Rosé has notes of plum, blueberry, and dried cherry with hints of spice, red pepper, and smoke. It pairs particularly well with stews, paella, chilli, and cured meats. It is best served slightly chilled, and in a red wine glass.
How sweet is Rose? It's all in the bottle!
So now you know all about the different types of Rosé wines. You know them from sweet to dry. But a word of caution. Although we can give you a general guide to Rosés, there will always be exceptions. No two bottles of Rose are alike.
Many say that as a rule, lighter Rosés are sweeter, and darker Rosés are drier. But this is not the case for Provence and some other Rosés.
Use the rosé wine sweetness chart to inform your wine decisions, but always make sure to read the label before buying a Rosé wine. Subtle differences in region, color, and production methods can greatly affect the taste and sweetness of a Rosé wine.
For example, one of the best dry Rosé wines is a Dry White Zinfandel. You might not guess that from looking only at our Rosé wine sweetness chart.
There is a whole fascinating world of Rosé wine to explore. It will take a little reading and a little experimenting to find the perfect wine for you. However, armed with all the new knowledge in our Rosé wine sweetness chart, we'd say you're well ahead of the curve. Now, you're ready to select the Rosé that suits you – and your special event – best.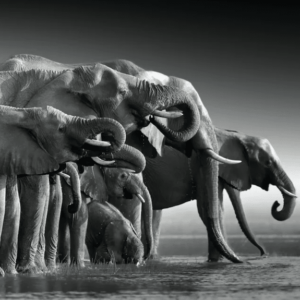 Join Sonoma vintner Jennifer Halleck on an unforgettable journey to Africa, where you will explore the wonders of this vibrant continent and share your passion for wine with fellow enthusiasts.…
Read More
You may be surprised to learn that White Zinfandel is an incredibly diverse varietal. This charming pink wine can be anywhere from remarkably sweet to refreshingly dry….
Sonoma Wine Tasting in Sebastopol