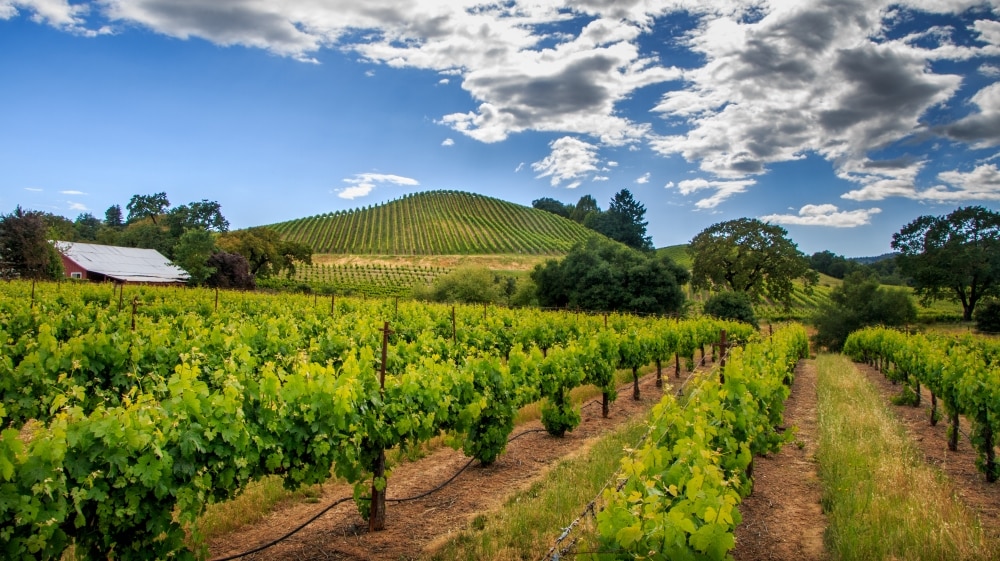 When a self-defined "wine lover" decides to visit "Wine Country," the usual first thought of others is, "Oh, you're going to Napa Valley."
And it certainly is true that most of the country thinks of that small valley northeast of San Francisco as the No. 1 Wine Country region in the United States, but there are dozens of Wine Country areas and almost none of them are synonymous with that phrase.
To those who live in southeastern Washington, the entire Columbia Valley is their Wine Country. Similarly, New Yorkers (especially Manhattanites) would tell you that their Wine Country is located on one of the two forks of Long Island.
But to those who live in Rochester, Syracuse, Cornell, or Ithaca, their Wine Country region of choice would be far closer — the Finger Lakes district. Some fabulous, world-class Rieslings are produced, alongside a handful of other superb wines, including some from hybrid grape varieties that do extremely well in such a cool region.
To residents of East Lansing, Ann Arbor, and Detroit, their Wine Country regions are the twin peninsulas in the northern part of the state, Old Mission and Leelanau.
As you can obviously tell, the definition of a "Wine Country" is difficult to pin down. Any definition starts with the fact that grapes grow there; but just because a vineyard is located in an area is no real justification for using the term "Wine Country".
Nor is the existence of a single winery a rationale for the term, especially if the grapes are being trucked in from a distant region. Wine Country entails the growing of grapes.
Moreover, just because grapes are growing in a particular location is no reason to call an area "Wine Country," notably if the wines happen to be pretty terrible.
One specific reason why Napa Valley gained its reputation as America's most notable wine country is that it produces some of the most highly acclaimed wines in America (not only Cabernet Sauvignon). It makes wines that command international attention, high scores, and high prices. And Napa also gets acclaim from knowledgeable people in other countries.
So to best define the phrase Wine Country, let's start with significant facts.
It should have a number of different kinds of vines (not just a few acres) that make fine wine year to year and generally does well with at least two different grape varieties. (An area that does great with Pinot Noir and only Pinot Noir and no other grape variety isn't much of a wine country. Maybe it's Pinot Country.)
Let us further define this term as a region in which the number of grapes that do well is significant. Since Cabernet Sauvignon and Pinot Noir call for different seasonal temperatures and usually different soils, they rarely produce excellence in the same general region, which is one reason why the Yarra Valley of Australia is more a Chardonnay and Pinot Noir place, and why the warmer Coonawarra is ideally more suited to Cabernet.
Coonawarra, to use a classic example, certainly is a great Wine Country. It has at least two dozen wineries, all of which make Cabernet, and most make Syrah (Shiraz) as well. Less well-known, however, is that Coonawarra also makes some nice Chardonnays, many superb Rieslings, and several other wines.
Washington has several Wine Countries, not only in the southern part of the state, but the emerging Puget Sound as well.
And Oregon's famed Willamette Valley surely qualifies, but so do Oregon southern subregions like Umpqua, Applegate and Rogue valleys.
Most of the wineries located in Colorado are in the eastern sector of the state, the so-called Front Range. This might seem to be Wine Country, where you see lots of wine tasting rooms.
But very few vineyards exist there. The majority of the grapes that grow for wine in Colorado are on the other side of the state, far to the west, and it is there that might best be described as Wine Country, even though the number of wineries is far smaller.
Boise, Idaho is a lovely college town that has several tasting rooms that display the "local" wines, but to visit Idaho's real Wine Country, it's best to drive into the heart of the Snake River Valley, where most of Idaho's wine actually is produced.
Most of Mendocino County could be called Wine Country. But to be more precise, there are several smaller, better identified regions that are more intriguing than simply identifying the entire county, some of which don't grow grapes at all (such as the coastal strips along the Pacific Ocean).
Among Mendocino County's better known Wine Country areas are Redwood Valley near Ukiah, the cooler and more elevated Potter Valley just to the east, and the inland Anderson Valley, which is cooled from the north by Pacific coastal breezes. There is also Yorkville Highlands, just north of Sonoma County's border, and a small area around Hopland that has several superb wineries, including where Fetzer was founded in 1962.
And obviously France, Italy, and Germany have many Wine Country regions that fit our definition. As does Canada with three areas, British Columbia, Ontario, and Nova Scotia. And in the southern hemisphere, both Chile and Argentine each have four or five different and divergent Wine Countries.
The one area of the world, however, that truly defines wine country almost perfectly and most broadly is Sonoma County, which almost always gets second billing when the phrase "Wine Country" is bandied about. Napa qualifies as a Wine Country, to be sure, but no delimited region of the world offers more to wine lovers than Sonoma County, and in a multitude of spectacular ways.
The subregions of Sonoma are so fascinating that to write a book about this county and its wines would take months of dedicated touring as well as scores of interviews with viticultural, enological, and real estate experts. And even then the subject wouldn't be completely covered.
Start with the Sonoma Carneros region in the south part of the county. It's close enough to San Pablo Bay to benefit from the cooling breezes that are so essential, especially with global climate change seemingly inevitable. It's the area once defined as the American version of Burgundy, with its Pinot Noir and Chardonnay success stories.
How it responds to global climate change is yet to be played out, but all indications are that growers will solve the mysteries of increasing temperatures and retain the region's famous ability to produce great Pinot Noir and Chardonnay
Russian River Valley, with its three or four distinct sub-regions, may well make the county's greatest claim for distinctive characteristics in wine. One special character trait that emanates from the persistent fog in most of the American Viticultural Area (AVA) is the superb acidity levels that benefit almost every single grape variety grown there.
One of its greatest sub-districts is in the southern third of the AVA, where Pinot Noir seems to have asserted itself in world class ways. Even lovers of real French Burgundy concede that Russian River Valley has wines of special character that now compete directly with the Old World. Many of the top Sebastopol wineries are located in the Russian River Valley.
Alexander Valley, to the north, produces Cabernets with the County's most reliable Bordeaux-centric style. Additionally, areas of the remarkable and divergent Sonoma Coast provide more evidence that Sonoma County can produce astounding Chardonnays and Pinot Noirs in even unremarkable locales.
Just north of Russian River Valley is an area that is known to be slightly warmer. Dry Creek Valley is a superb home for Cabernet and Zinfandel, but it's cooling nighttime temperatures in the summer allow it to produce some of the finest Sauvignon Blancs, Chardonnay, and even dramatic Syrahs, and many other varieties like Cabernet Franc, Merlot, Grenache and Carignan.
Sonoma Valley, one of the oldest growing regions in the United States, has a proud history of growing many different grape varieties, including Cabernet Sauvignon (which dates back to the 1880s!). Just south of the town of Kenwood, Chardonnay and Sauvignon Blanc contend for top white wine honors, and Zinfandel and Merlot grow equally exciting raw material for red wines.
What's particularly interesting about Sonoma County is that some areas are so far under the radar that only locals know about them.
One district that has yet to gain recognition is the Fountaingrove district. It meanders from one hillside plot to another and has shown early indications it can produce terrific red wine. (Fountaingrove is a formal AVA, but has yet to appear on many labels.)
The even more obscure Bennett Valley is just being discovered. One of its entrances is in its northern reaches, just outside western Santa Rosa, just to the southeast of the Sonoma County Fairgrounds. It then saunters southerly through low-lying hills behind what would otherwise be called the Sonoma Valley, to which it is connected just before you get to the town of Kenwood.
Unknown to most wine lovers, Bennett Valley is home to several fantastic vineyards that are planted to Pinot Noir and Syrah. Only 20 years ago Syrah was discovered to grow successfully in cooler regions.
As any dedicated wine lover will tell you, Pinot Noir demands a cooler climate, and what is becoming quite clear is that Bennett Valley has that perfect cooler climate influence that may be related to an adjoining area, but also has sufficient warmth to ripen other varieties as well, including Merlot.
That other adjoining area just referenced is called the Petaluma Gap, just outside Rohnert Park/Cotati. It is similar to Russian River Valley in that it has a single climatological feature that helps give it a cooler climate, much the way fog does for Russian River Valley.
Its persistent Pacific Ocean breezes (occasionally gales!) help retard ripening. This leads to a longer growing season during which the vines must struggle to retain moisture, thus producing a substantial Burgundian characteristic in the Pinot Noirs and even in some Chardonnays.
One of the greatest geographical features of Sonoma County, similar to Napa Valley, is the existence of hills and mountains on which grapes can thrive. This is partly because, once established, they need no help with water. Vines are content to send their roots deep into the earth to seek moisture.
For more than a century, Napa established vineyards that were planted on rocky outcroppings where the exposure was optimum and Cabernet could thrive. These include mountains named Spring, Diamond, Howell, and Veeder.
By contrast, Sonoma County has a virtually limitless amount of such land that can be turned into some of the most spectacular vineyard sites in the world, many of which have yet to be planted. One is very new. It is an almost completely unknown area called Pine Mountain/Cloverdale Peak.
Located well north of Dry Creek Valley, around the latitude of Geyserville, this remote land elevates to more than 2000 feet and is already home to some cool-climate Cabernet, almost a contradiction in terms. However, once you taste these wines, you will know that special things are in development.
So would you call Pine Mountain an actual "Wine Country"? Very few wineries are there; so it would be quite a stretch to call it a Wine Country. Yet it is the backbone of several potentially fabulous wines, and in years to come it will certainly be recognized as part of what I consider this country's greatest, though underplayed, Wine Country, Sonoma County.
Despite the difficulty of definitively identifying the term "Wine Country", I'm pretty sure a strong case could be made that more such regions exist within Sonoma County than just about any place in the world. And if more evidence were needed, just look at the overall quality of Sonoma County's wines! You can essentially end the argument with a final QED. (link)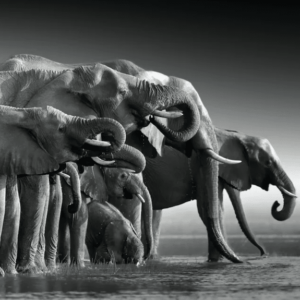 Join Sonoma vintner Jennifer Halleck on an unforgettable journey to Africa, where you will explore the wonders of this vibrant continent and share your passion for wine with fellow enthusiasts.…
Read More
The entry-level price of a Sonoma wine tasting rose 11% from $36 in 2022 to $40 in 2023. Adjusting for those cities with at least 15 wineries in the sample,…
Sonoma Wine Tasting in Sebastopol