10 Best Wine of the Month Club Gift List for 2021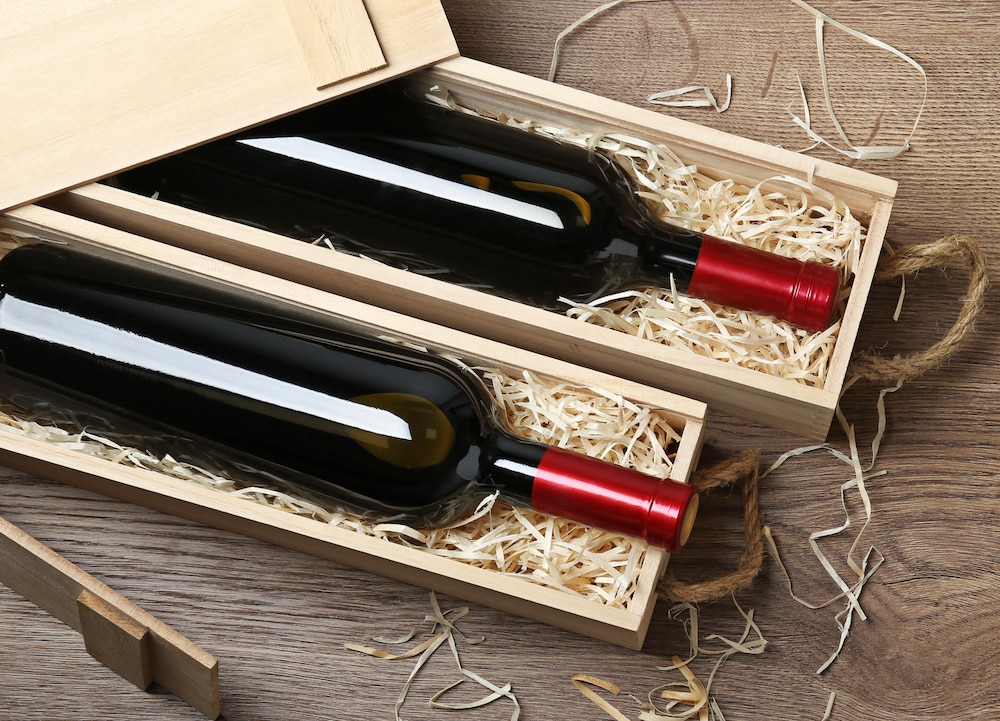 What are the best gifts for wine lovers? Wine of the month club gifts, of course!

Anyone who's a wine drinker would receive a wine subscription with open arms. It's the perfect gift to impress the mother-in-law, your corporate partner, or your friends and family. 

But not all wine club memberships are created equal.

Many wine connoisseurs have a distinctive palette. And not every bottle is bound to strike a home run – unless you do your homework.

Luckily, we've done the leg work for you. We've scoured the web to find wine club membership gifts to satisfy every taste. Now all you have to do is take a few minutes and decide which membership level is right for you.

This list will help transform the average wine club gift into a spectacular one. But one thing before we get to our top picks from the best wine clubs.

Let's discuss the best way to present your gift so it's a resounding success.
How wine of the month club gifts work
There are three main ways wine of the month club gift subscriptions work: prepaid, pay-as-you-go, and with electronic gift cards.

Prepaid wine memberships let you choose the number of months/shipments you want to pay for. Sometimes, they offer discounts on longer subscriptions or shipping.

With these gifts, you pay a fixed price up front for everything, including shipping. And you won't have to worry about any surprise charges.

Pay-as-you-go clubs bill you before every shipment. And the price may vary, depending of the bottles they send that month. If you want to cancel your subscription, you often have to log-in to an account to do so.

Personalized wine subscriptions let you decide if you want to receive the bottles they recommend, or change your order to some of varietal. This allows you to specify shipment exactly how you want it.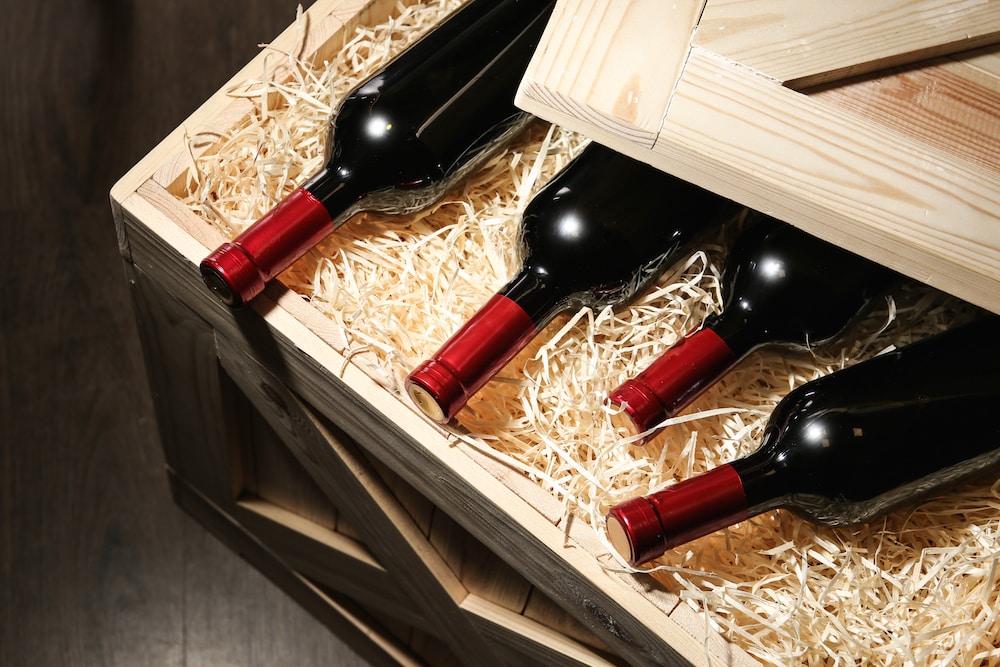 If you're gifting a wine club membership, be careful to note when the email will be sent to the giftee. If it's immediate, you might want to wait for the special day to place your order.

The best wine of the month club gift subscriptions will allow you to choose a date in the future when you would like the email to be sent.

No matter which of these avenues you go down, you won't have much to present to your giftee when giving your wine of the month club gift. The wine won't be there yet!

We have you covered there too.
The best way to present your wine of the month club gift
You want to give your wine of the month club gift with a little flourish. So why not include a few things any wine connoisseur would love?

We recommend a nice set of wine glasses, a bottle stopper, or corkscrew. Even a cute framed quote about wine will go over well.

You can also print out some information about their wine club subscription to place in the gift box. But the best wine clubs send out a welcome package to their new members with tasting and paring notes.
The top 10 wine of the month club gifts for 2021
We've looked through them all, and we think these 10 wine of the month club gifts are sure to be hits.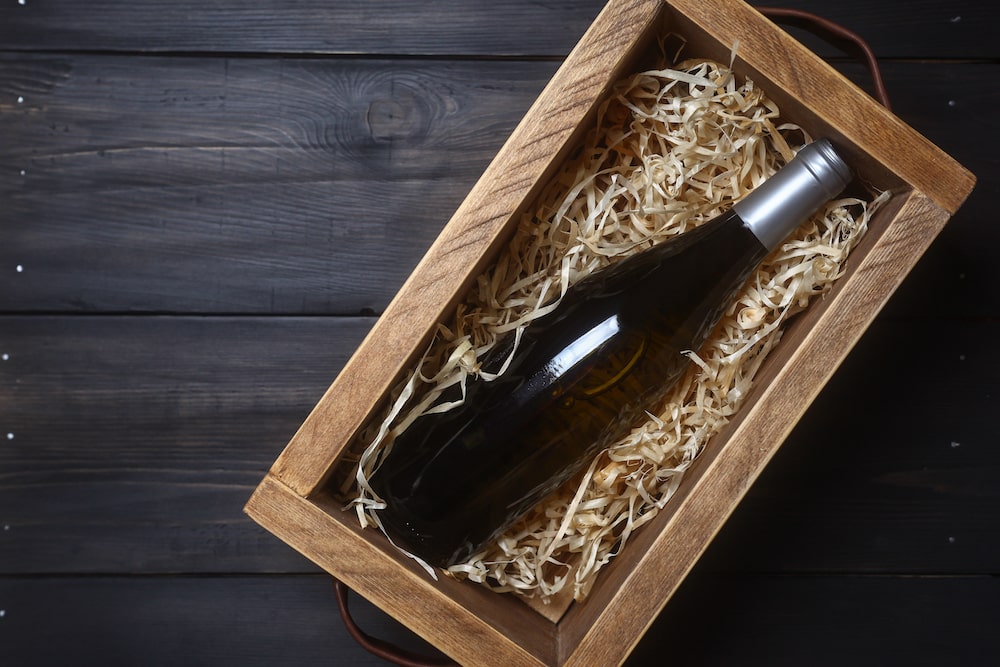 1. Winc
Want to give your gift recipient the reins?

Winc Wine Club lets them pick their own wine. When they go to redeem their gift, they'll be prompted to take a quiz on their wine preferences. This covers everything from favorite regions to most loved cuisines and flavor profiles.

Since your gift recipient will get to fill out all the information themself, you won't need to worry about picking the best bottles for their tastes. Winc will handle all of that for you. Best yet, the 4 bottle monthly shipment only costs $29.95, so it's incredibly budget-friendly.

Best for: Less discerning, value oriented customers who are new to fine wine culture.

Ships to: Every state in the US except AK, AL, AR, DE, HI, KY, MI, MS, NJ, RI, SD & UT.

Wines included: The wines are different every month, and are tailored to the giftee's exact tastes. However, all come from premium wineries around the world.

Quantity: 4 bottles

Price: $29.95

Other details: WINC is the value champion of minimal-intervention winemaking, and is committed to increasing their organic, vegan, low sugar, low sulfite, and sustainable options.
2. Vinebox
If you aren't sure exactly how much your giftee likes wine, or don't want to commit to full bottles, this could be your option. Vinebox is a truly unique wine of the month club gift to try.

They don't send wine bottles, but rather wine vials. Each one contains just enough liquid for a full glass of wine.

This wine-by-the-glass club allows the giftee to sample the six to nine of the season's best wines. It also gives them credit to buy a full size bottle if/when they fall in love with one of them. We recommend the Peaks & Valleys or Single Varietals boxes if you're going for variety.

Best for: Moderate wine drinkers or those looking for an at-home wine tasting experience.

Ships to: Anywhere in the United States except AL, AK, AR, DE, HI, KY, MS, NH, RI, SD, UT, and VT.

Wines included: There are multiple gift options available. Choose from an all rosé box and all red wine box, and two boxes with a mix of reds, rosés, and white wines.

Quantity: No bottles here! 6 or 9 vials are included in each box.

Price: $65 – $95

Other details: Vinebox is a lot of fun. They offer amazing promotions, including a wine advent calendar for the holidays! Now that's a gift to put a smile on anyone's face.
3. Cellars Wine Club
The Cellars Wine Club is like eight clubs in one. So you're sure to find a wine of the month club gift to impress your colleague or loved one. Best yet, the subscription starts from just $29. There's an option for every budget too!

This easily customizable wine club comes with a unique 100% "no bad bottle" guarantee. They also promise 30% off retail prices, no matter which plan you choose.

Best for: Everyone! The variety of options and the surety of a good bottle make sure of that.

Ships to: Anywhere in the United States with the exception of AK, AL, DE, ND, SD, HI, MS, RI, KY, NH, and UT.

Wines included: Anything you can imagine. Reds, whites, sweet wines, sparkling wines, and even boxes that include premium wines of 90 points and higher.

Quantity: Anywhere from 1 to 12 bottles per shipment.

Price: From $29 to $369

Other details: 90+ Point, Sparkling, and Sweet Wine club options make this a unique gift. If you don't know what kind of wine your giftee likes, sparkling wine is always well-received.
---
---
4. Wine Awesomeness
Wine Awesomeness tracks down the best wines from around the world. They even include the stories behind the bottles in their monthly magazine, thebacklabel. This magazine includes wine vocabulary lessons, tasting notes, and full recipes to pair with the wine subscription!

Best for: Anyone who wants to learn more about wine – or loves to cook.

Ships to: Anywhere in the United States besides: AK, AL, AR, HI, MS, SD & UT.

Wines included: Reds, whites, rosés, and sparkling wines from every corner of the globe.

Quantity: 3 or 6 bottles (depending on the choice of subscription)

Price: $49 – $79

Other details: Wine Awesomeness brings a whole wine adventure straight to your door. They also include interesting insights on wine regions around the world. It will inspire the giftee to get off the couch and into the kitchen (or maybe even onto a plane).
5. Women-Owned Wineries Wine Club
Woman-Owned Wineries (WOW) is fighting to create more equality in the wine industry. They offer curated monthly wine boxes from a pool of over 600 women-led wineries around the country. Choose just a single shipment, a seasonal subscription, or an Explorer's Club package!

Best for: Anyone who wants to support talented women with delectable wine.

Ships to: All states except AL, DE, HI, KY, MS, OK, SD & UT.

Wines included: Small-batch wines of all varieties from the United States.

Quantity: 1 or 3 bottles.

Price: $102 – $199 per shipment (plus a flat shipping fee).

Other details: WOW prioritizes wines with ethical farming practices so you can feel good about supporting more than just the incredible women in the wine industry.
6. 90+ Cellars Wine Club
90+ Cellars isn't a wine of the month club gift, per se. It's seasonal!

They offer quarterly shipments of wine. Each one includes detailed tasting notes of the highly prized bottles. Every single bottle, whether red, white, rosé, or sparkling is guaranteed to have 90+ points.

Best for: Those who enjoy limited-edition, premium wines – and won't need new bottles every month.

Ships to: All states in the Continental US except for AL, AR, KY, MI, MS, SD & UT.

Wines included: Mixed bottle (red, white, rosé, and sparkling) and red-wine-only options available.

Quantity: Choose from 3, 6, or 12 bottle shipments.

Price: $50 – $180 per season

Other details: Wines ship every March, June, September, and December with free shipping on 12 bottle shipments. They offer both prepaid and gift card payment options.
7. WSJwine Premier Club
Want a luxury wine club gift backed by a 100% money-back guarantee? Then take a look at The Wall Street Journal's WSJ wine Premier Club.

Each shipment of limited-release wines is painstakingly selected from exceptional estates in Bordeaux, Napa, Tuscany, and beyond.

Give your giftee special access to the world's most sought-after wine styles, personalized to their preferences.

Best for: Elite wine connoisseurs and those who appreciate a bit of luxury.

Ships to: All states in the Continental US except for AL, AR, DE, IA, RI, and UT.

Wines included: Premium red, whites, or a mix of both.

Quantity: 12 bottles every 3 months.

Price: $259.99 per shipment

Other details: Your gift recipient will receive a preview of each shipment. They can change the mix, skip cases, or alter delivery times whenever they want.
8. Ownroot Collective
The Ownroot Collective offers members the opportunity to purchase exclusive wines from entrepreneurial winemakers. Twice a month, the recipient will receive an email introducing an exciting winemaker and their brand. They'll then have the unique opportunity to purchase their wine.

If they decide to purchase, they will then be invited to join the winemakers for virtual tastings. It's also a chance to pick their brains on the winemaking process. This provides an amazing educational opportunity.

You pay for the access, and can also include a gift card for wine purchases.

Best for: Those who want to be the first to discover new talent from California – and get access to wine and information they literally cannot find anywhere else.

Ships to: Most places in the US that allow reception of wine from out of state.

Wines included: All varieties (and often rare ones) from California vineyards.

Quantity: Dealer's choice! Up to 12 bottles twice a month.

Price: Membership is just $8.95 monthly or $89.95 annually. Wines are full-priced and range from $25-$45 per bottle.

Other details: This is an automatically renewing subscription, so keep in mind that you must cancel it if you don't want the gift to keep giving!
9. Wine Down Box
Wine Down Box isn't just about high-quality wines. It's about expertly curated wine pairings. Each gift box includes a bottle of small-batch California wine as well as artisanal cheese, handcrafted charcuterie, and crackers made from scratch. Perfect for any party or picnic.

At $70 or less per box, it's a fabulous deal.

Best for: The distinguished foodie in your life.

Ships to: All states in the Continental US except for AL, AR, DE, FL, IA, KY, MS, RI, SD, and UT.

Wines included: Limited-edition California wines in any variety. These include Pinot Grigio, Chardonnay, and Sauvignon Blanc to Pinot Noir, Merlot, and Cabernet Sauvignon.

Quantity: 1 bottle per month

Price: $63 – $70 per month

Other details: Wine Down Box offers premium pairings at affordable prices. From Chardonnay with sage and herb cheese to Sonoma Zinfandel with aged cheddar and Sopressa, there is something to savor for every taste.
The best wine clubs are more than just a subscription. Halleck Vineyard is one of the best wineries in Sonoma County, and our Pinot Noir wine has been ranked the top in North America.

When you gift a membership to the Inner Circle, you're gifting far more than wine.

The Inner Circle is incredibly exclusive. We offer limited and rare selections meticulously chosen for our members. These are then twice yearly in the Spring and Fall. Membership also includes private tastings, either at the Halleck family estate – or in the giftee's own home! 

In addition to the intimate tasting experiences, the Inner Circle offers incredible travel opportunities to its members. Your giftee can enjoy a culinary tour of Cuba or a wine adventure on safari in South Africa. You never know where Halleck Vineyard will take you next!

Best for: Pinot Noir lovers (especially Russian River Valley Pinot Noir) and anyone who loves finding hidden gems.

Ships to:

Wines included: All Pinot Noir or a mix of red and white wines from the family estate in Sonoma.

Quantity: 2, 6, or 12 bottles

Price: There is absolutely no fee for membership. You only pay the price of the wine – which runs $29 to $110 per bottle.

Other details: As if all the perks above weren't enough, Halleck Vineyard will work with your gift recipient to offer an auction lot that supports their favorite charity. Halleck has raised over $750,000 for the organizations their members love.

Now the gift ideas are flowing. And you officially have the best way to purchase and present your wine of the month club gifts.

Now there's just one important detail left – which wine club gift to choose!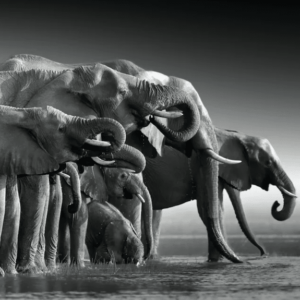 Join Sonoma vintner Jennifer Halleck on an unforgettable journey to Africa, where you will explore the wonders of this vibrant continent and share your passion for wine with fellow enthusiasts.…
Read More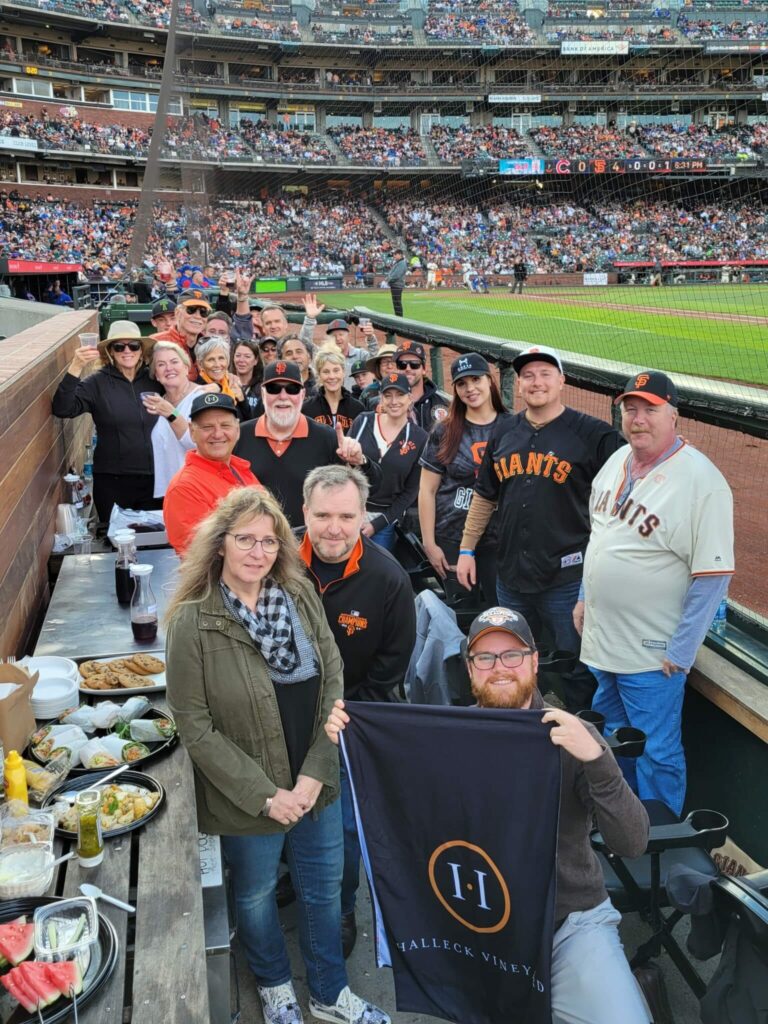 In keeping with our mission of building community through wine, on Sunday, July 31st we organized a trip to the ball game for our Inner Circle Wine Club to see the San Francisco Giants vs….
We're biased, but we believe the best wine clubs in the US are right here in Sonoma County. This region is home to over 400 wineries,…
Sonoma Wine Tasting in Sebastopol