Popular Pinot Noir: Bread and Butter vs. Flowers vs. Josh Cellars (Wine Review)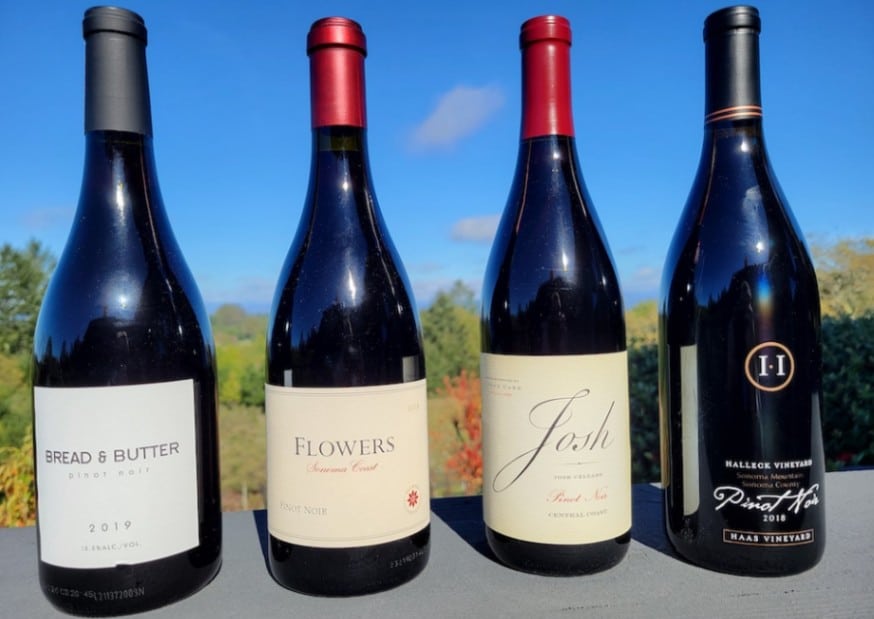 Bread and Butter is the seventh most popular Pinot Noir brand on Google. Search Pinot Noir and see for yourself.

That means Google thinks Bread and Butter is the seventh most popular Pinot Noir in the US. Flowers ranks eighth, and Josh Cellars ranks ninth.
---
---
In this post, we're in Sebastopol wine tasting and comparing these popular Pinot Noir wines to our Sonoma Mountain Pinot Noir.

In our last wine review, we compared Mark West vs Elouan vs Erath Pinot Noirs. These are the fourth, fifth, and sixth ranking pinot brands on Google. And before that, we reviewed Meoimi vs Belle Glos vs La Crema, which are the first, second and third ranking Pinots.
Wine Reviews [Video]
Popular Pinot Noir and AVA Wine Definition
In tasting wines (and these Pinot Noir wines, specifically), a question that often recurs is what difference the AVA (or American Viticultural Area, which refers to where the grapes for the wine were grown) makes.

The simple answer is that the larger the AVA is in terms of area, the more difficult it will be to characterize the wine. Thus, a very large, whole-state AVA, such as California, won't give you much of a clue about a wine (even a Pinot).

Some non-state AVAs (such as California's Central Coast) are still nonetheless the sizes of small states. So, again, there isn't much that can be ascertained from this information simply because of the diversity of those regions' viticultural output. By contrast, the smaller an AVA is, the easier it will be to typify its grapes and predict the characteristics of its wines.

In this review, the highest-ranking of these Pinot Noirs on Google is also from the largest AVA (California). We'll work our way down to the smallest AVA (Sonoma Mountain) to compare Pinots. And we'll see if this trait has any discernible bearing on color, nose, taste, etc.
Bread and Butter Pinot Noir Tasting Notes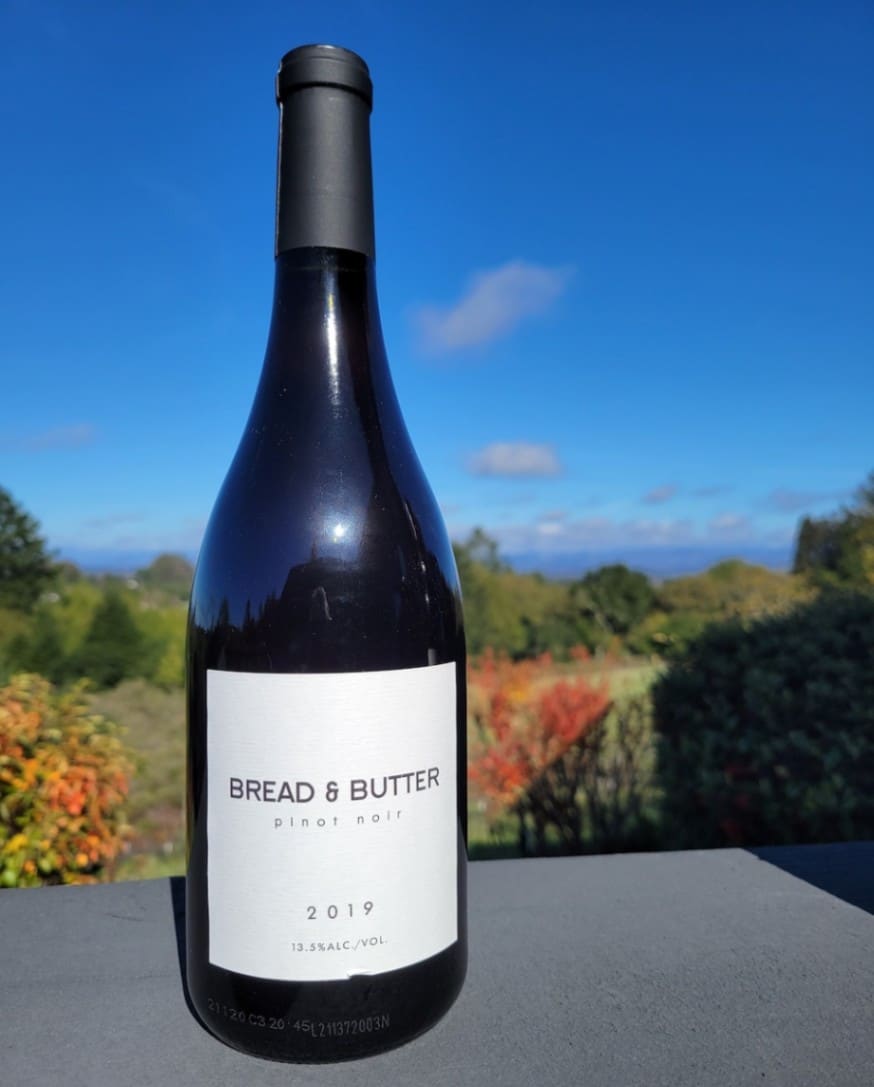 The color of the Bread and Butter Pinot Noir is very light — lighter than the other popular Pinot Noirs sampled here. It's extremely translucent, with almost the hue of a dark rosé. Note, however, that in general, color doesn't necessarily indicate the depth or complexity of a wine. It merely serves as a clue that must be confirmed via consumption. The nose of the Bread and Butter was unconventional. It exhibited a musky character, with a scent of raspberry-ish caramel or butterscotch (although without the abundance of sweetness associated with either of these). The body of this Pinot could be readily described as medium.
The taste of the Bread and Butter delivered on the promise of its nose. It contains creamy, unignorable butterscotch-like notes, while being much more dry than sweet. That said, it still maintains a decent balance and acidity.
AVA: California
Bread and Butter Pinot Noir Alcohol Content: 13.5%
Retail Price: $19.99
Pairings: This Pinot would pair well with pasta Alfredo or other creamy pasta sauces, or with sausage.
Flowers Pinot Noir Wine Tasting Notes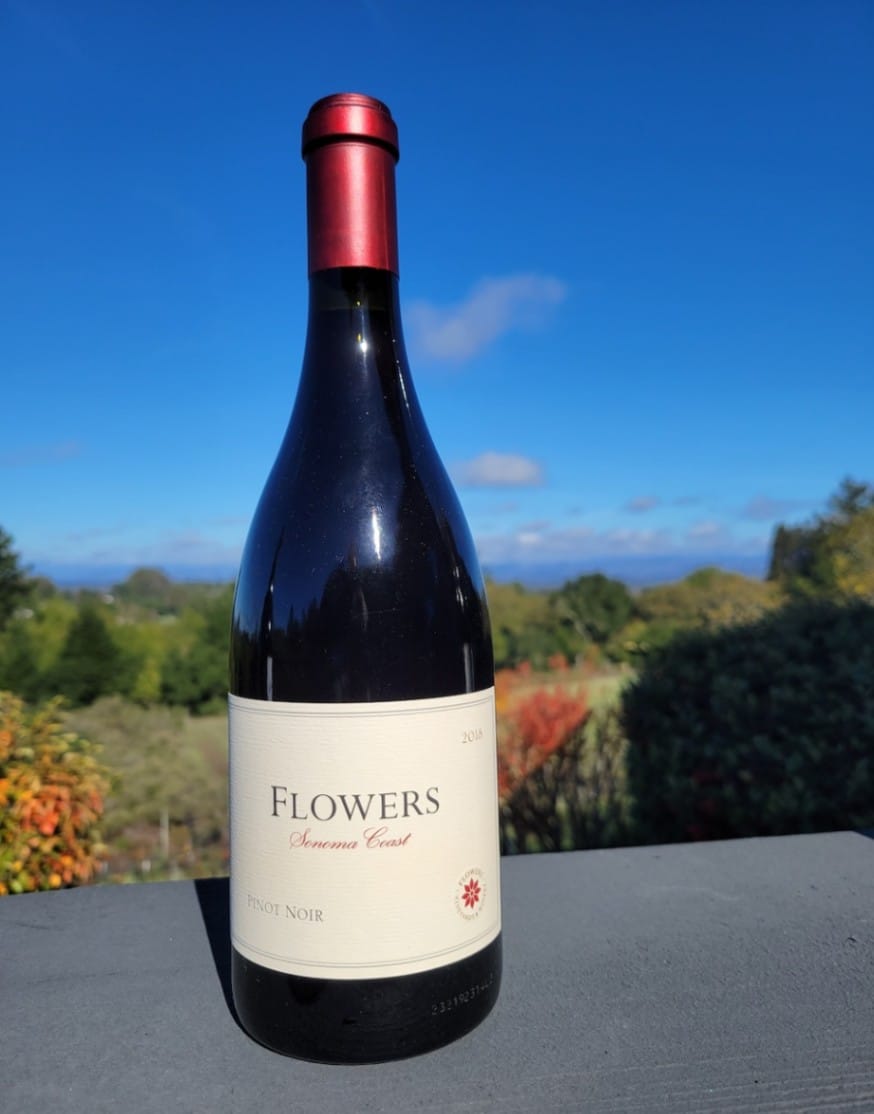 [Editor's Note: Greg La Follette, the founding winemaker of pioneering cult wine brand Flowers, tutored and mentored the Hallecks of Halleck Vineyard. Flowers was recently purchased by a larger concern.]

The Flowers Pinot Noir is from the Sonoma Coast (California) AVA. This is an area of about half a million acres, of which about 60,000 acres are planted vineyards. Besides this Pinot, which specifically comes from their Camp Meeting Ridge Vineyard, they also produce a Pinot Noir from their Sea View Ridge Vineyard. This vineyard is on Smith Ridge, roughly 1,600 feet above sea level.

The ocean fog cools this latter acreage, which is planted almost entirely with Pinot Noir, with the exception of two acres of Chardonnay and 1.7 acres of Pinot Meunier. Unfortunately, their popular Sea View Ridge Vineyard Pinot Noir could not be acquired for this review.

The Flowers Pinot Noir wine is beautiful and gem-like in color; it's deep ruby red, with just a touch of purple. The nose is quite profound. Feral/animale aspects leap out, followed by a sagebrush scent not commonly associated with Sonoma Coast wines, which can be very Burgundian in style. Also, there were notes of licorice and/or fennel, as well as a hint of fresh cranberries. The cranberry hint is characteristic of the Sonoma Coast.

The mouthfeel of the Flowers Pinot Noir was rich and leathery. It coated the mouth, but revealed a prominent hole in the middle of the palate.
We found that, following through on the nose, the Flowers Pinot tasted of fresh cranberry and bits of clove and spices. This is backed by a white peppery finish with pomegranate-like acidity.
AVA: Sonoma Coast
Flowers Pinot Noir Alcohol Content: 14.1%
Retail Price: $69.99
Pairings: The Flowers Pinot Noir would pair well with grilled meats, such as lamb sirloin, duck sausage or pork tenderloin.
---
---
Josh Cellars Pinot Noir Tasting Notes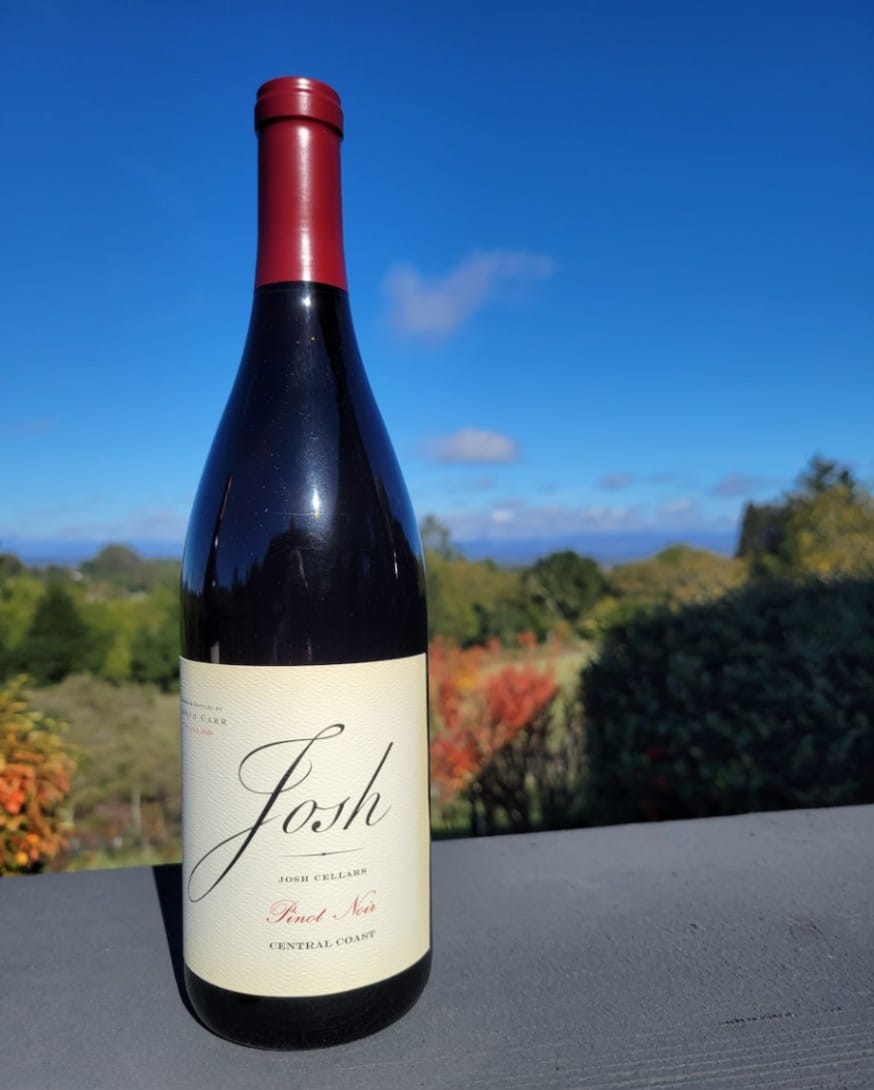 California's Central Coast is an extremely large AVA, encompassing 6.8 million acres. As such, it's much harder to determine overall characteristics for it. Due to wildfires in 2020, many vineyards were tainted by smoke, ruining crops. However, we've assumed that the grapes in this Josh Cellars 2020 vintage escaped this fate.

Darker than the Flowers Pinot above, the Josh Cellars Pinot is almost a shade of amethyst, while still being quite translucent. The nose is fruity, suggesting pluot — a cross between a plum and an apricot. It was light, but indistinct; it didn't "leap out of the glass." This isn't to suggest that it was varietally incorrect or unpleasant — just that it wasn't clear or well-defined.

[Note that Halleck Vineyard partnered with singer Josh Groban to produce special, limited edition Pinot Noir to benefit his Find Your Light Foundation. But this philanthropic effort shouldn't be confused with the Josh Cellars Pinot Noir.]
The Josh Cellars Pinot Noir tasted varietally correct, but indistinct, or "gray," in the words of tasting cognoscenti. The popular Pinot Noir was fruity, to be sure, with a pleasant acidity. It wasn't a flat wine, but it didn't have a significant finish; for our purposes, it could be termed "serviceable."
AVA: Central Coast
Josh Cellars Pinot Noir Alcohol Content: 14.1%
Retail Price: $24.99
Pairings: The Josh Cellars Pinot Noir is a wine that could possibly pair with pork tenderloin, or perhaps a fruit compote.
Haas Vineyard Pinot Noir Wine Tasting Notes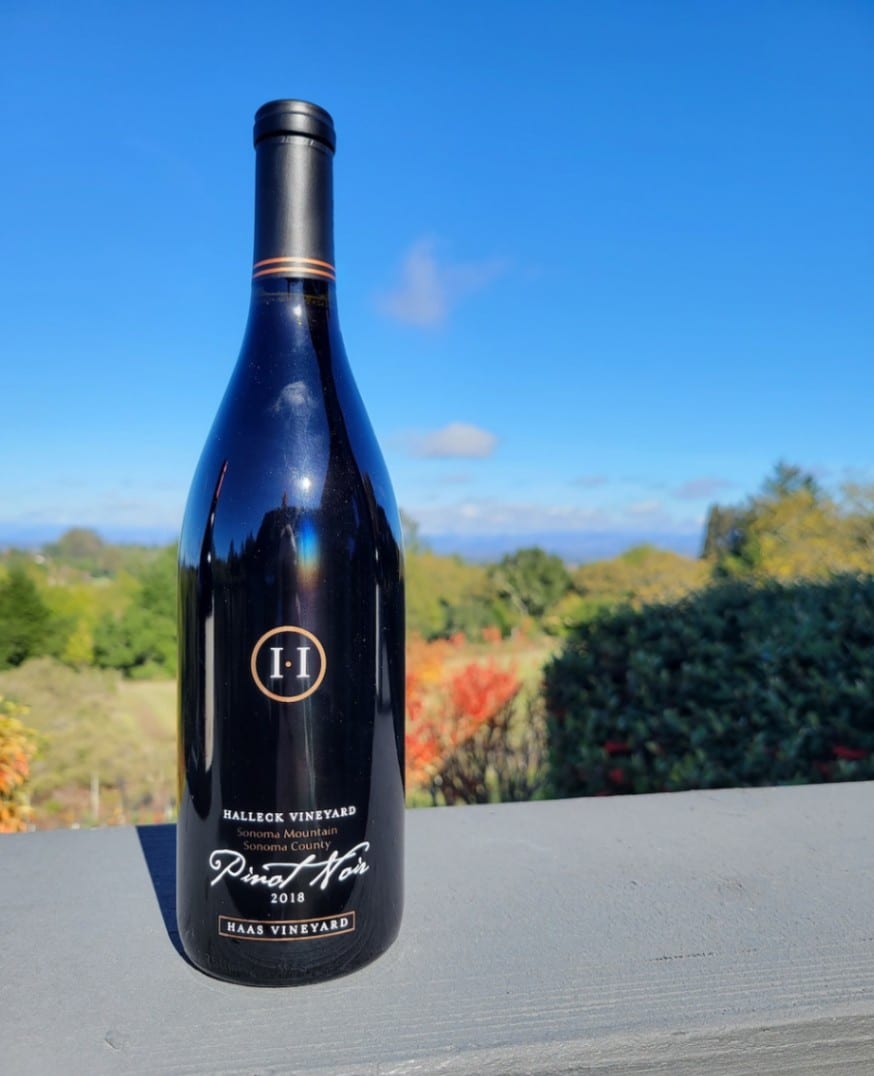 As opposed to the other AVAs outlined above, the Sonoma Mountain AVA where this Pinot originates from is just 5,000 acres. Specifically, this Pinot is from a single vineyard, the Haas Vineyard, that's just two acres in size. So this particular varietal could never be a popular Pinot Noir. There's not enough of it to satisfy a large population of win drinkers.

While many growers like to grow Pinot Noir grapes in cold climates, Sonoma Mountain can stay warm, even well into evenings. That makes this a somewhat unique wine.

The color of the Halleck Vineyard Pinot Noir from Haas Vineyard grapes is dark ruby, with a touch of amethyst. The nose is quite prominent, containing pleasing essences of deep, dark, fresh fruit, such as black cherries or black currant. There are also flowery intimations, including hints of violet. The mouthfeel is remarkably rich and lush.
The fresh black currant flavor comes through on the palate, along with mineral notes. It's smooth, but still retains acidity. Rather than being flat, it "pops" in the mouth. There's a floral character and a suggestion of fresh elderberries [note that some parts of elderberry bushes are poisonous. Research them before consuming their fruit]. The finish is long, with an inkling of fruit and violets.
AVA: Sonoma Mountain, California
Halleck Haas Vineyard Alcohol Content: 13.1%
Retail Price: $67.00
Pairings: The Halleck Haas Vineyard Pinot Noir would pair well with beef, veal or venison.
---
---
Pinot Heros Wrap Up
As you can see from the above, the AVA of a wine (and specifically, a popular Pinot Noir) can play a large part in determining a wine's character. The larger the AVA is in size, the more diverse its yield will be. Thus, you may have to resort to firsthand experience to judge the qualities of a wine from a sizable AVA.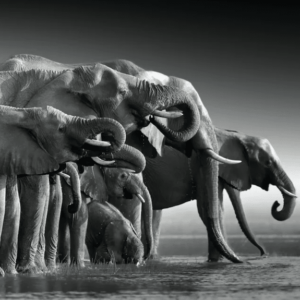 Join Sonoma vintner Jennifer Halleck on an unforgettable journey to Africa, where you will explore the wonders of this vibrant continent and share your passion for wine with fellow enthusiasts.…
Read More
Although they are based in west Santa Rosa, DeLoach has every right to call themselves a Russian River Valley winery. Sure, they also source fruit from the Sonoma Coast,…
Sonoma Wine Tasting in Sebastopol