Sonoma Wineries Help Sebastopol Charity Nourish Community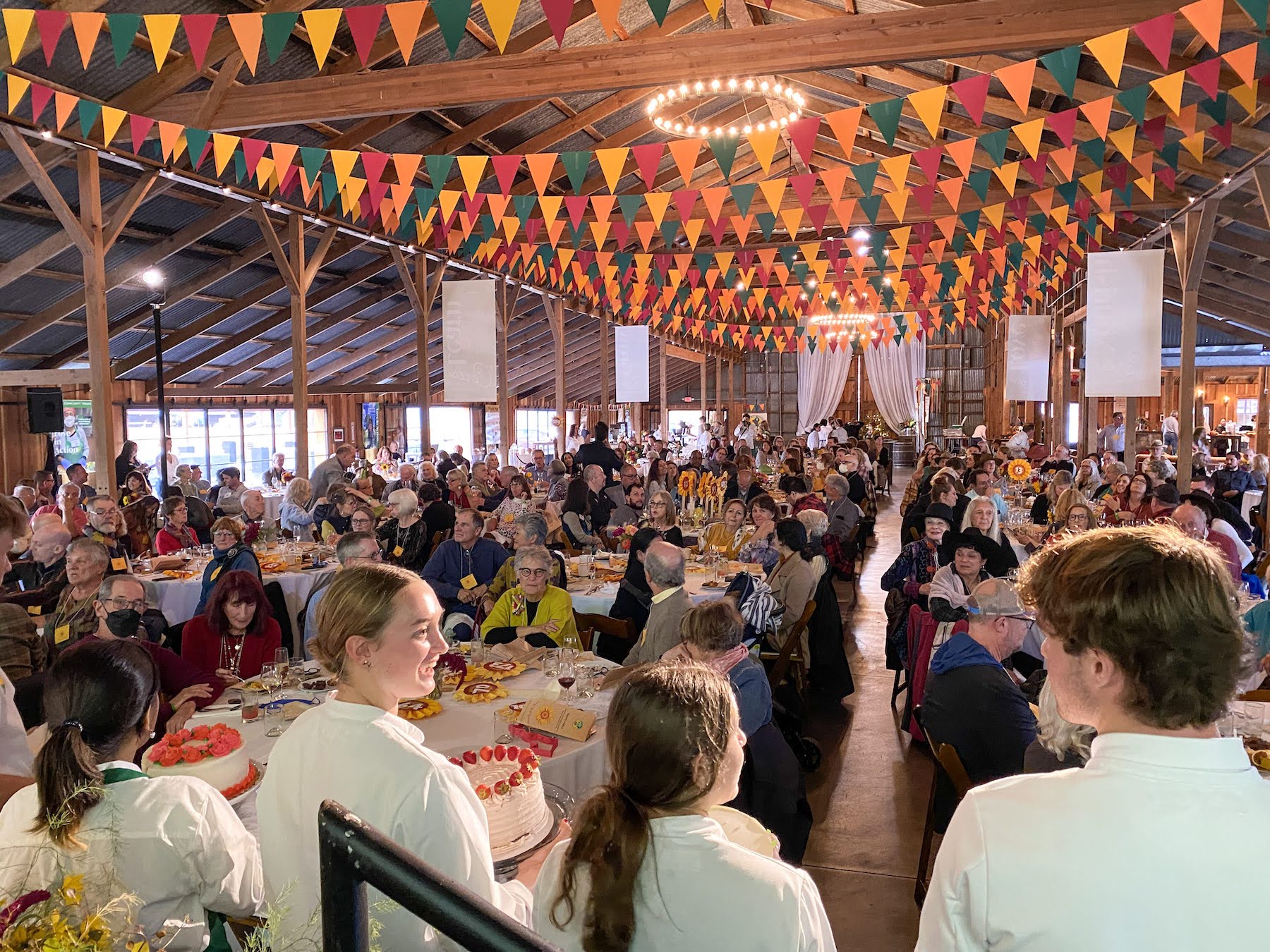 Donors, Sonoma wineries, local businesses, and community members rallied to help Sebastopol charity Ceres Community Project raise over $300,000 at this year's Harvest of the Heart fundraiser on Sept. 18, 2022, at Gambonini Family Ranch in Petaluma. The money will be used to nourish community members and empower its youth.
Nearly 300 people attended what is the Ceres Community Project's biggest fundraising event of the year. Partnering with celebrated chefs and local wineries, the event featured eight different food and Sonoma wine pairing stations. Here, teen volunteers, gardeners, and chefs came together to create the tasting menu and nourish the community.
Over 175 different items were donated to the ever-popular silent auction by Napa and Sonoma County Wineries, local businesses, hotels, and restaurants. "We couldn't have raised our goal without everybody in the community coming together. So that was really big for us," said Ceres Development Associate Melissa Hosking.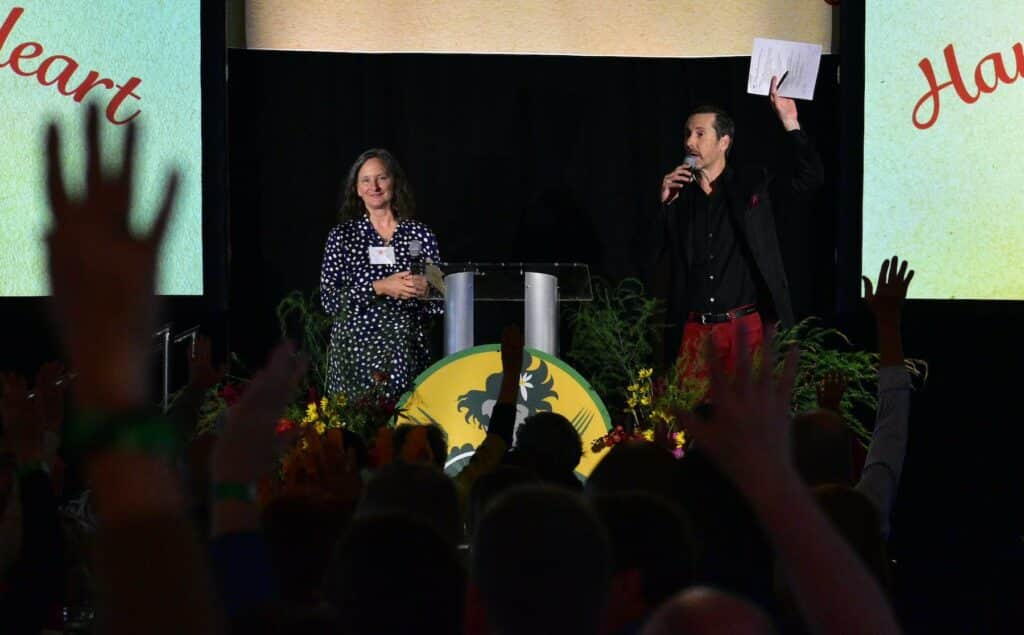 Here are the top four auction items that were offered at the fundraiser.
Private Farm Dinner Experience for 10 at Live Oak Farm ($3,250)
A private dining experience for 10, featuring organic farm-grown produce, wine pairings, and a farm tour. Live Oak Farm in Petaluma is a CCOF Organic farm where a collaboration of land, creativity, community, and continued evolution in farming has been created by your hosts William and Tom. Farmers William and Tom have backgrounds in food and wine prior to starting the farm and love sharing their farm story with Community. Live Oak Farm is located on the former Bundesen Ranch, where four generations of farmers previously tended the land.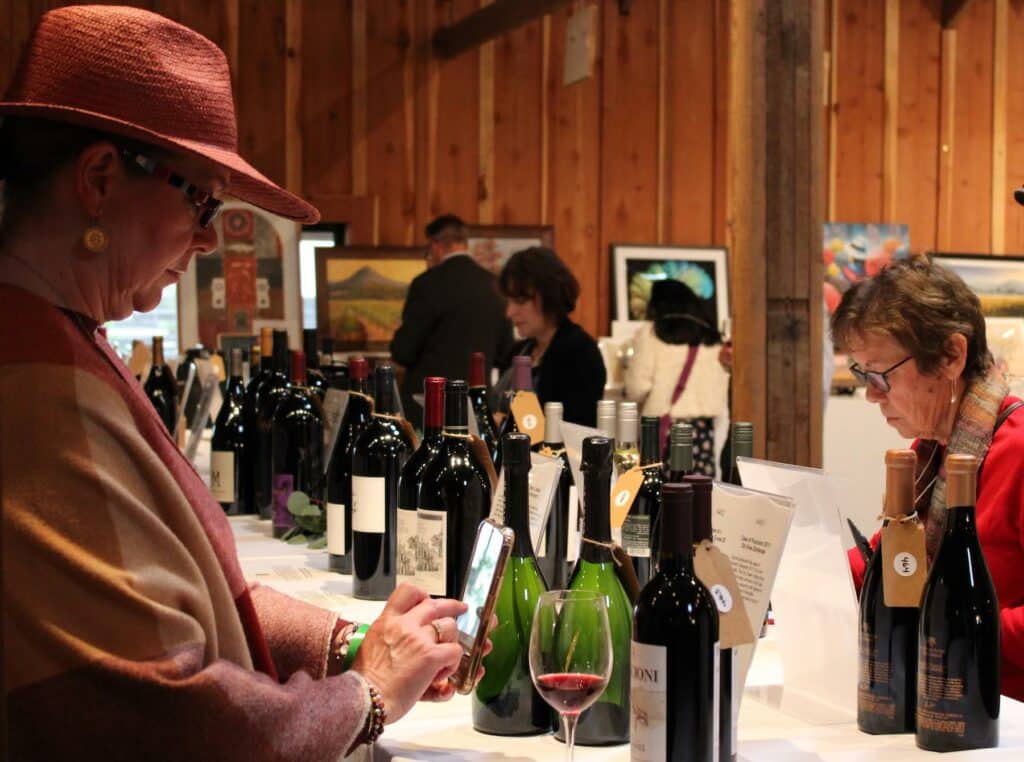 5 Night Stay in Alpine Meadows, Tahoe w/John and Diana Schaefer ($3,200)
An adorable modern cabin in the heart of Alpine Meadows, next to Squaw Valley and Tahoe City. Fully refurbished by a bay area interior designer sleeps up to 7 guests and is host to 3 bedrooms, 2 bathrooms, a jacuzzi tub in the master bedroom, a fireplace, flat-screen TVs, and a new stainless-steel kitchen and bar area. One mile from Alpine Meadows Ski Resort, 10 minutes from Tahoe City, and just one mile from the Truckee River. Activities include rafting, mountain biking, fishing, hiking, horseback riding, and swimming right out your front door. The local HOA also includes a private freshwater pond with a beach, barbecue area, and tennis courts.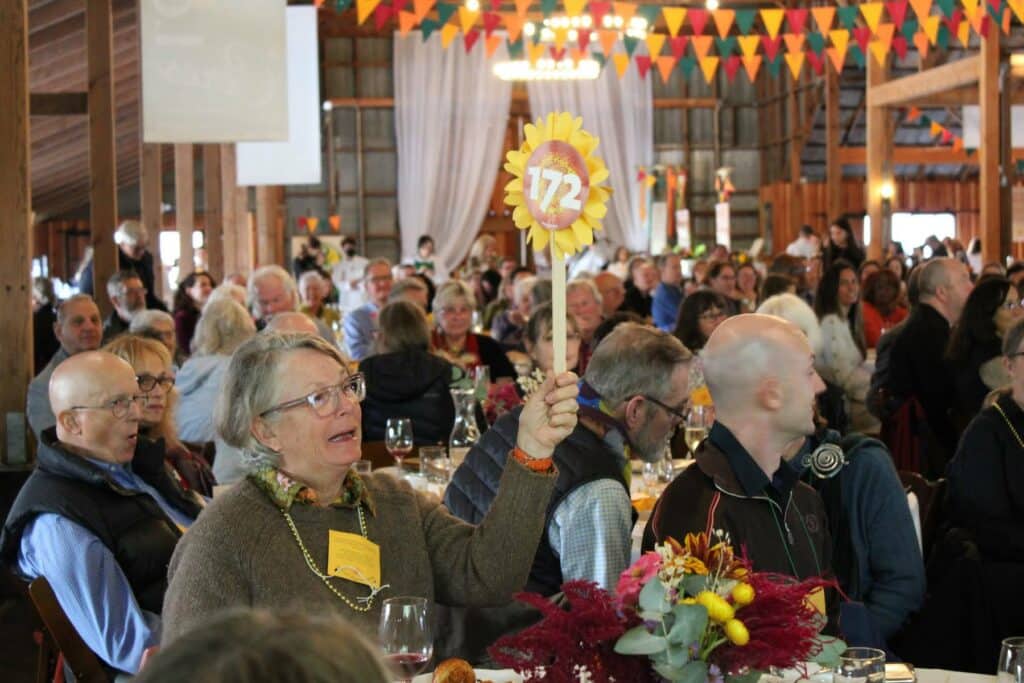 Halleck Vineyards and Mazza Catering Winemaker Dinner for Eight ($3,100)
Join Ross Halleck and Chef Kristina of Mazza Catering at the Halleck Vineyard Sebastopol Winery for an unforgettable food and wine pairing event. Halleck Vineyard wines have been judged #1 Pinot Noir in North America three times, #1 White Wine in California, and #1 White Wine in Napa, Sonoma, Lake, and Mendocino counties. Chef Kristina Daya, a Sonoma County native, cultivated her craft while journeying throughout the Mediterranean and has since earned The Confrérie de le Chaine des Rôtisseurs, an esteemed chefs' accolade. Eight guests will be hosted in Ross's Sebastopol home, overlooking all of Sonoma County from its perch. This stunning location is also home to his Estate Grown Pinot Noir, offered only to wine club members. You will enjoy a six-course chefs' menu from Mazza Catering paired with current and library wines from Halleck Vineyard's extensive collection. Tour the vineyard and its beautiful gardens, pick fruit from the trees that line the property, and soak in the mystery and majesty of West County.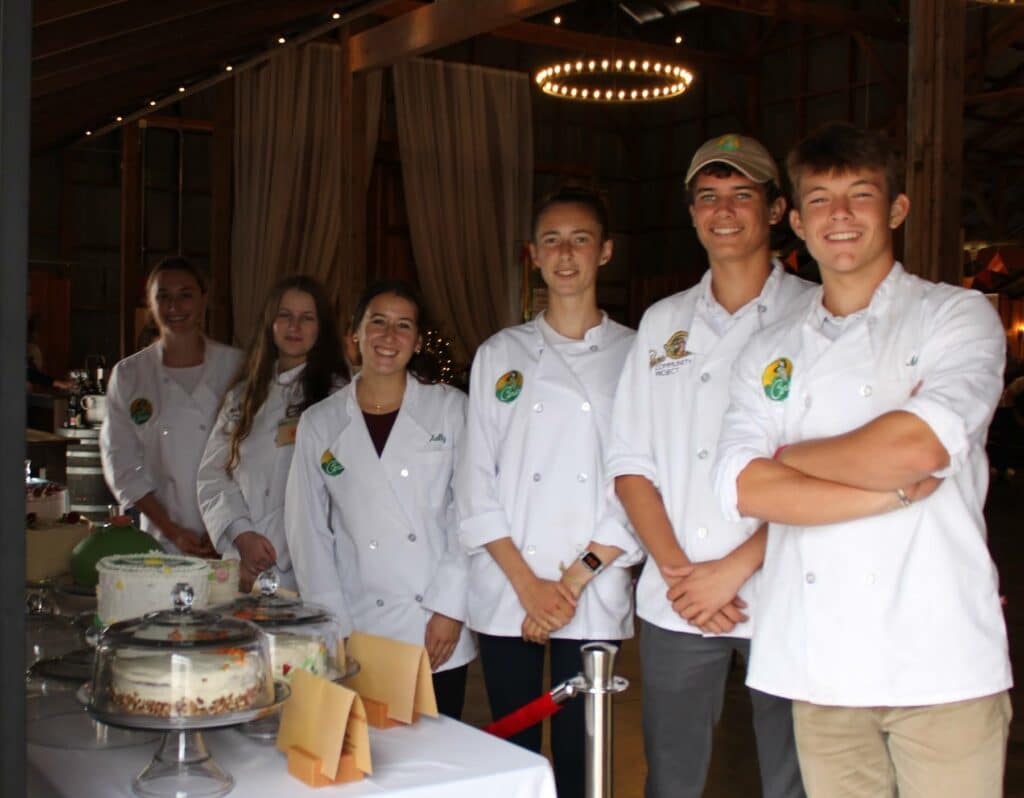 Dinner for Four Guests at Single Thread Restaurant ($2,750)
This 3-Michelin-starred restaurant is one of the top 50 "World's Best Restaurants. Savor an impeccably-prepared 10-course tasting menu crafted by one of the country's most accomplished chefs, Kyle & Katina Connaughton.
The menu showcases the farm's seasonal bounty, grown with healthy, nutrient-dense soil in the heart of the Dry Creek Valley. It changes with each micro-season. SingleThread in Healdsburg is a sensory experience – from the comfortable, Japanese-inspired dining room to the remarkable meal presentation.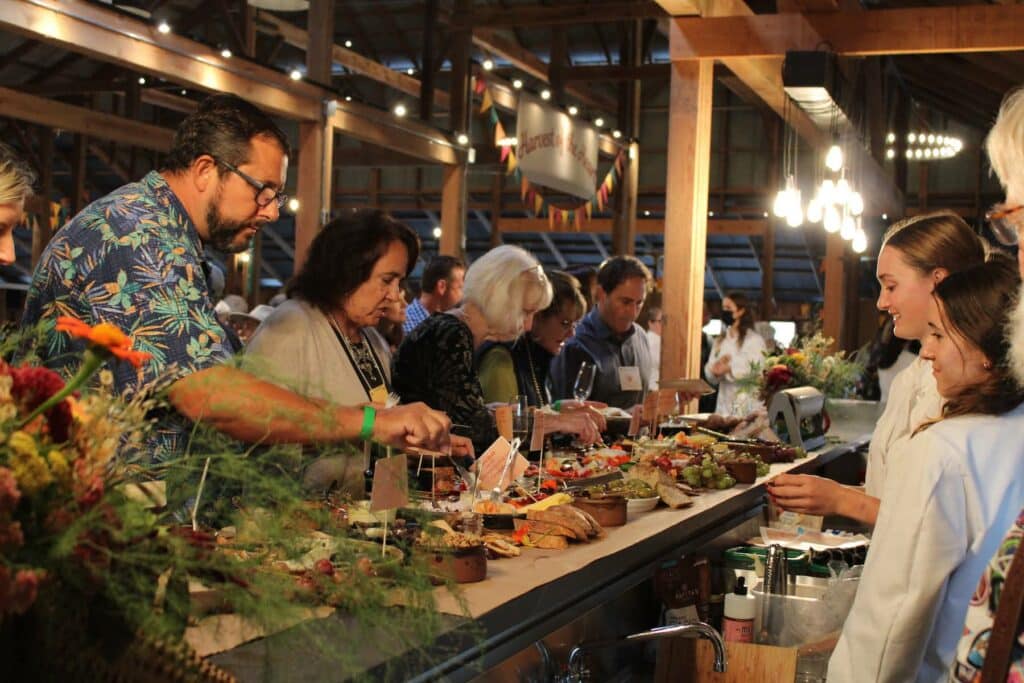 The auction was conducted by professional auctioneer, Keith McLane, who was retained by Ceres to manage the live bidding. A large number of Northern California wineries donated to the cause, including Russian River wineries Halleck Vineyard, Iron Horse Vineyards, Horse & Plow, Inman Family Wines, Martha Stoumen, and Hafner Vineyard, a small family winery in Alexander Valley near Healdsburg in Sonoma County that produces Cabernet Sauvignon, Chardonnay, and a Malbec. Breweries like Lagunitas in Petaluma and HenHouse in Santa Rosa supplied the auction with cases. With food from Park Avenue Catering in Cotati, Oliver's Market in Santa Rosa, Chef Daniel Kedan of Backyard Forestville, Ceres Teen Leaders, Fishetarian Fish Market in Bodega Bay, and Three Leaves Foods in Santa Rosa.
About Sebastopol Charity Ceres Community Project
Sebastopol charity Ceres Community Project is a non-profit organization that works with teen volunteers to prepare and deliver healthy, wholesome, and 100% organic meals to people undergoing serious acute or chronic illness. These are free or low-cost meals.
Ceres also partners with healthcare providers such as Kaiser Permanente to make access to medically tailored meals a routine part of healthcare. In 2018 it galvanized California into funding a first-in-the-nation statewide pilot program of medically tailored meals for low-income community members with congestive heart failure. Currently, Ceres is working to establish full reimbursement in the state's MediCal program for medically tailored meals.
Additionally, Ceres Community Project has a youth development program. They work to ensure that teens and young adults know how to make a healthy meal and understand the impact their food choice has on their own health and the health of the planet. To this end, they empower teens as volunteer gardeners and cooks, giving them direct hands-on experience in growing organic food and preparing nutrient-dense meals. With their help, Ceres maintains two organic gardens, and three kitchens in Santa Rosa, Sebastopol, and Novato, where all meal preparation takes place. This expands their confidence and skills, which the organization mentors as they usher them into the business world.
To make a one-time or recurring donation to the Ceres Community Projects, click here.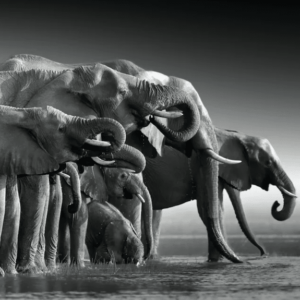 Join Sonoma vintner Jennifer Halleck on an unforgettable journey to Africa, where you will explore the wonders of this vibrant continent and share your passion for wine with fellow enthusiasts.…
Read More
Our Virtual Tasting Salons are designed not only to bring the vineyard to you, but to offer a tasting experience paired with organic delectables created...
Sonoma Wine Tasting in Sebastopol