How to Pick a Wine Tasting Room for your Sonoma Wine Tasting Weekend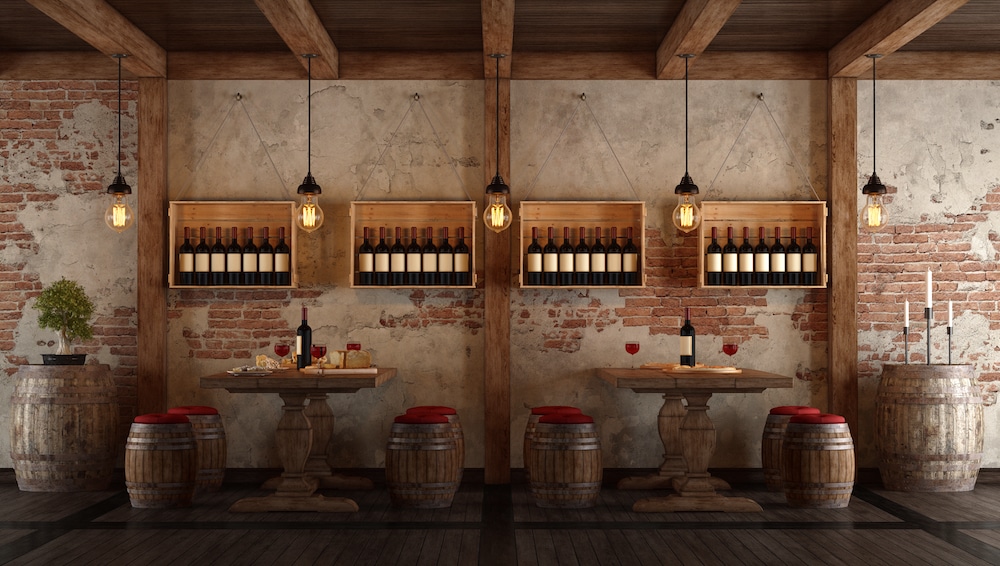 Planning a Sonoma wine tasting weekend?
Whether it's a romantic getaway, a girls'/guys' weekend, or a family trip, we'll narrow down the best wine tasting rooms that fit your preferences.
When traveling to wine country, you want to get the most out of your experience. And, with over 600 vineyards to choose from, planning wine tasting weekends in Sonoma can seem overwhelming at first. Wine tasting rooms in Sonoma are as diverse as the wines offered, so start thinking about what suits your group best.
---
---
But what is wine country exactly, and how do you seek out its gems when planning your Sonoma wine tasting weekend? Let's take a look at this renowned wine region, and give you tips to pick the special wine tasting rooms that suit the precise experience you want to have with your partner, family, friends, or colleagues.
What is wine country?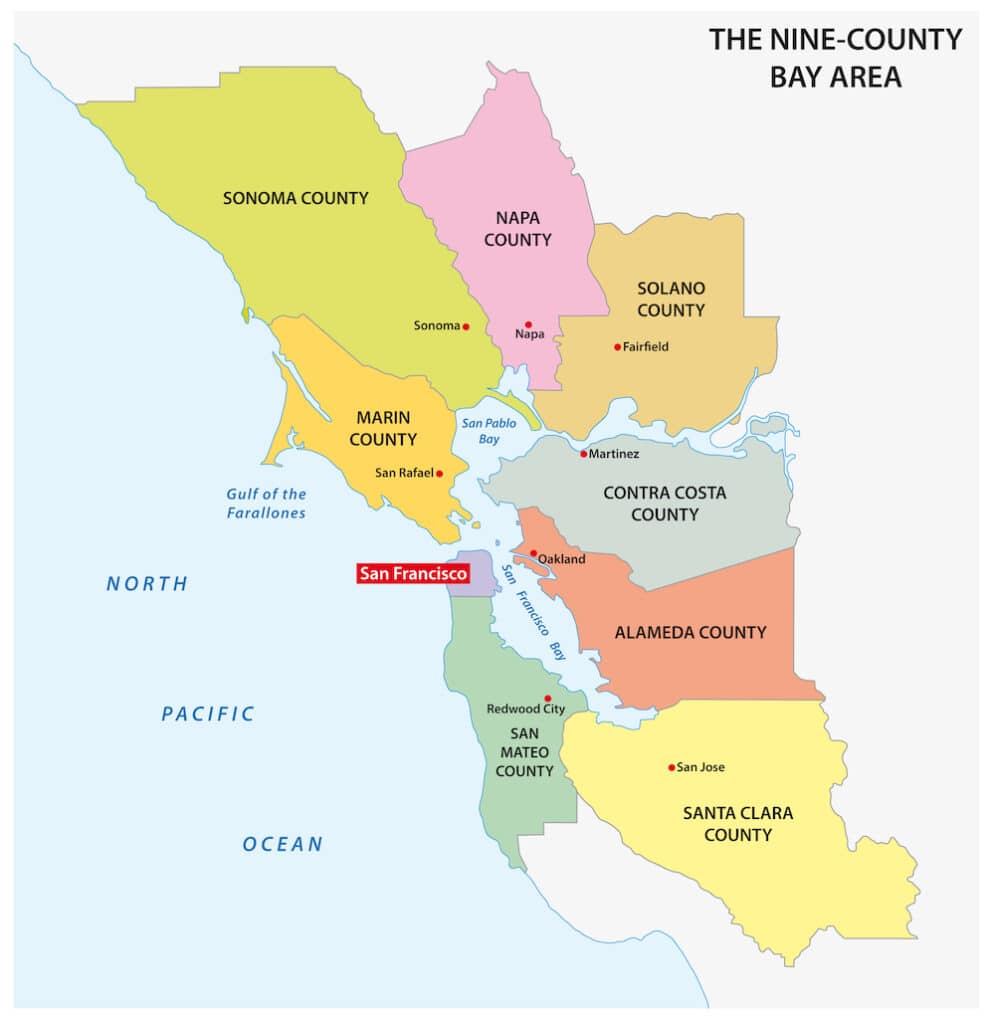 The term "wine country" in the United States is most often used to refer to the North Coast AVA of California. More specifically, it describes Sonoma County and Napa Valley – the most famous wine regions in the country.
Sonoma is the largest producer of wine in Northern California, and is considered the birthplace of the California wine industry. Spanning over one million acres, Sonoma County is a massive AVA to explore, filled with dozens of micro-climates that bring unique character to its wines. It stretches up and down the coast of California from Mendocino County to the San Pablo Bay, and east to the borders of Napa.
---
---
Unless you're living in the area, the easiest way to reach Sonoma County is by flying into SFO (San Francisco International Airport). Sonoma proper lies about 45 miles north of San Francisco – about an hour's drive up route US-101 N.
You can also try to get a flight right into wine country at the Charles M. Schulz Sonoma County Airport. You can book direct flights from Denver, Portland, Seattle, Los Angeles, Phoenix, San Diego, and more.
So now that we understand where wine country is, and how to get there, it's time to discuss the important details. Where are you going to stay, and what wine tasting rooms are you going to visit on your Sonoma wine tasting weekend?
Tips to master your Sonoma wine tasting weekend
Make the most of your stay in wine country with seven simple tips.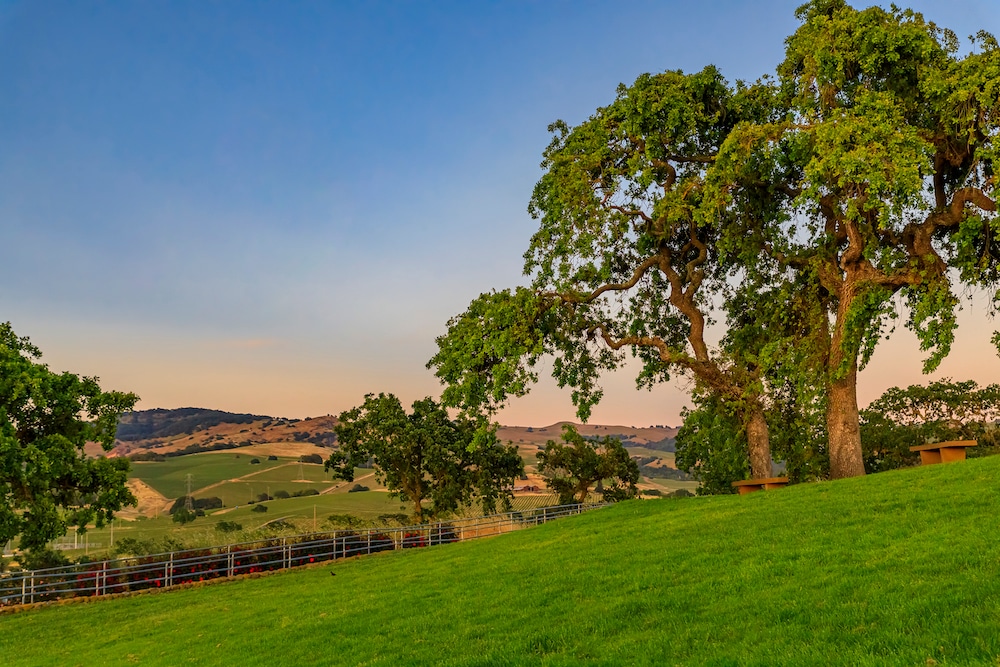 1. Choose a hub to explore from
Even if you are blessed with a long weekend, a few days is not much time to take in Sonoma wine country. To make the most of your time, we suggest picking one town as your home base for your Sonoma wine tasting weekend.
You can start looking for hotels or restaurants you love, and base your Sonoma wine tastings around that. Or, if there is a particular type of wine you're after, you can situate yourself accordingly.
For example, if you're looking for the best Pinot Noir wine, you'll want to be near Russian River Valley and its revered Sonoma Coast Pinot Noir. If you prefer a good glass of Zinfandel, you'll want to stay near Dry Creek, or near Alexander Valley if a bold Cabernet Sauvignon is what you're after.
For first time visitors (and even Sonoma veterans) we often recommend the quaint town of Healdsburg. Situated smack in the middle of Sonoma County, Healdsburg gives you easy access to Sonoma's most celebrated vineyards.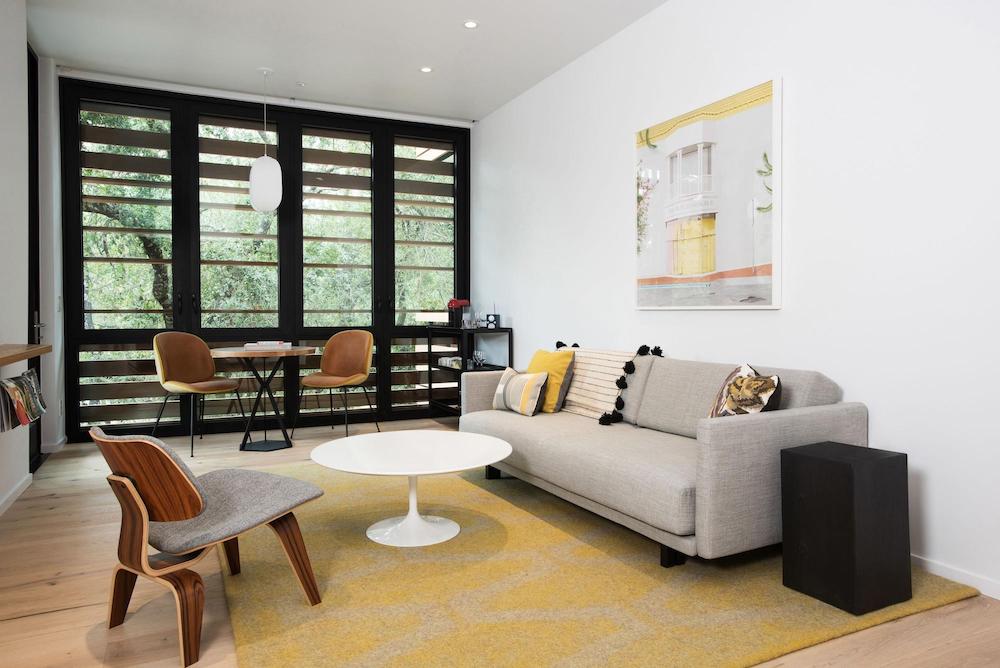 Healdsburg has an adorable central plaza filled with shops, restaurants, and tasting rooms. It offers a range of fabulous accommodations from swanky, modern Harmon Guest House in Healdsburg's heart, to cozy Victorian Raford Inn – 15 minutes outside of town, down winding country roads.
2. Keep it simple
One of the most common mistakes people make when planning a Sonoma wine tasting weekend is stretching themselves too thin. Sonoma is a vast wine region, and it can easily take an hour or more to get from one winery on your list to the next.
Running late to reservation after reservation certainly doesn't make for the best holiday. Try to be strategic when planning wine tastings, meals, and lodging so you can spend the majority of your time relaxing and drinking and not stuck in the car.
Try to plan convenient routes, and pick wine tasting rooms within relative proximity. When making reservations or plans, leave ample time to enjoy the wine and ambience at each stop. After all, that's the whole point of a wine country weekend!
In general, we'd suggest no more than 3 or 4 wineries per day. You may even want to narrow it down to two if you are planning to do a plated food and wine tasting.
The majority of wineries open around 10:00 or 11:00am and stop tastings between 4:00 and 6:00pm. Some of them have live music or other events in the afternoons, so if that interests you, you should factor this in when mapping out your itinerary.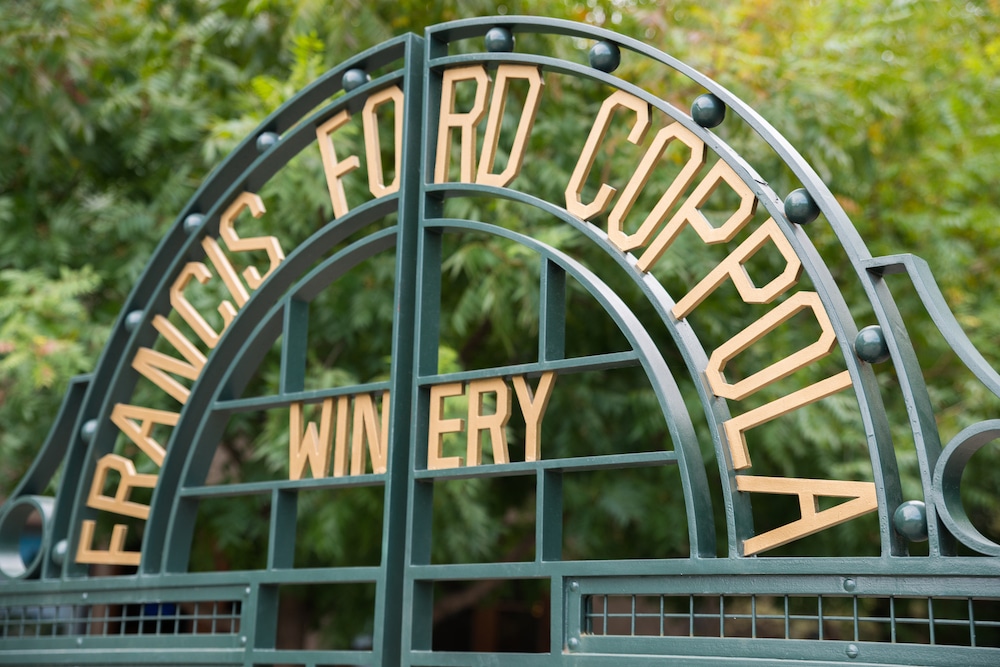 ---
---
3. Ensure your party can be accommodated
Do some research to make sure the wine tasting rooms on your tour can accommodate your party. Some boutique wineries can't accommodate large groups, and even big commercial wineries will probably want advance notice if your party is on the larger side.
Some wine tasting rooms happily accept children and dogs into the mix, but not all of them do. If your party includes tots or terriers, it's important to confirm if they will be allowed to avoid any snags in your Sonoma wine tasting weekend.
4. Designate a driver
A car is a must for Sonoma wine country, and it's important to designate your driver ahead of time. If you designate a driver from your group, they can still enjoy the wine tasting. Every wine tasting room should have a spit bucket available for those who want to savour (but not imbibe) their wine.
If you'd rather let a little loose and leave the plans in the hands of others, you can also hire a driver for your Sonoma wine tasting weekend. There are so many chauffeurs to choose from, from freelance and family-owned businesses, to luxury transport providers like Sonoma Sterling Limousines or Pure Luxury Transportation.
You can plan out the route and timing with your driver, and they can shuttle you around to the best wineries in Sonoma. Plus, since your driver works in wine country, they are sure to have a few great recommendations!
5. Dress accordingly
When it comes to Sonoma, the temperatures are as varied as the wine varietals. While the afternoons are sunny and warm, the nights can be downright cold and foggy. As such, it's best to come prepared with layers for your Sonoma wine tasting weekend.
In general, it's best to mix style with convenience and comfort. Darker colors and patterns can hide potential wine spills, and flat, closed-toe shoes are recommended for walking tours of the vineyards.
We also recommend skipping the perfume and cologne. That's because 80% of what you taste actually comes from smell, and wearing a scent can affect the wine tasting for you and others in your party.
6. Stay hydrated
Wine isn't the only thing you should be drinking during your Sonoma wine tasting weekend. It's important to drink water throughout the day – so you're still enjoying your vacation come morning!
Use water to cleanse your palate between each wine in your flight, and try to drink about two glasses of water for every full glass of wine you enjoy. If you forget to hydrate during the tasting, it's helpful to carry some water with you so you can drink it during car rides.
7. And most importantly, have fun!
Once you have everything planned out, just relax and enjoy the educational (and tantalizingly tasty) experience that is Sonoma. On your Sonoma wine tasting weekend you'll be in idyllic settings sipping world-class wines with the people you love most. This is life at its finest!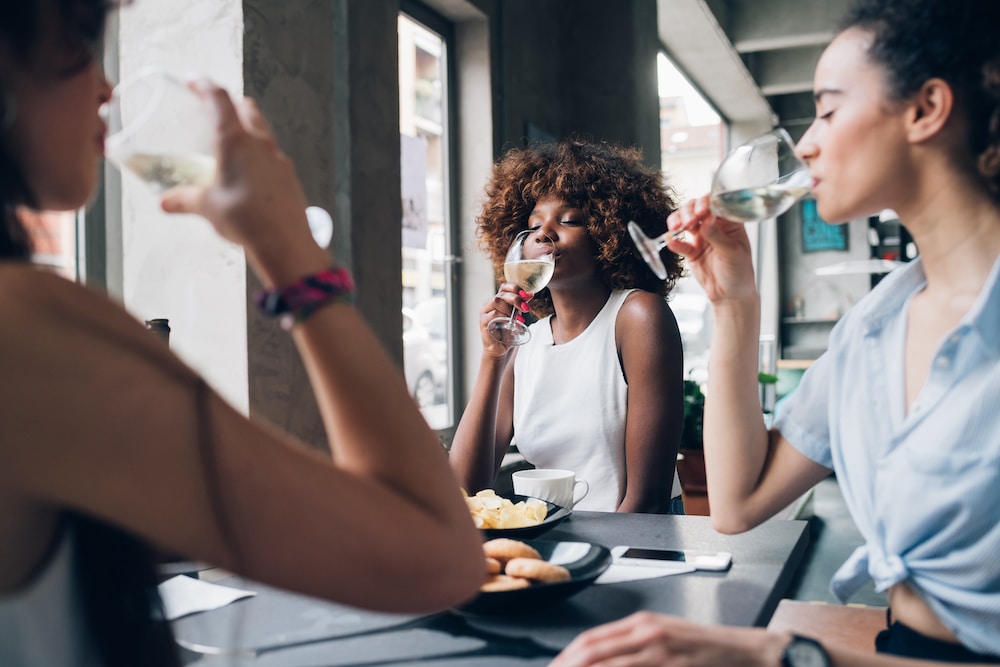 If you're feeling intimidated, take a deep breath. Wine tastings aren't only for experienced connessoiurs. Many people who plan a Sonoma wine tasting weekend are still wondering "how does a wine tasting work?" And if that's you, we have an entire post on how to taste wine with your name on it!
Sonoma wineries are thrilled to welcome visitors who are just starting their wine discovery journey and are happy to teach you all about their wines and winemaking practices. Feel free to ask your host as many wine tasting questions as you want!
But before you decide on any wineries, it's time to ask yourself some questions to narrow down the best wine tasting rooms for your Sonoma wine tasting weekend.
---
---
Questions to ask yourself when choosing wine tasting rooms
Here are some of the most important things to ponder when narrowing down your wine tasting room selection.
Do you want to speak directly with the winemakers?
Are you content learning about the wines from a waiter or staff member? Or do you want to hear from the people who make the wine themselves? If you don't have many questions to ask, and just want to enjoy sipping good wine with friends or family, then maybe it won't matter to you.
But for some, a wine tasting is a unique opportunity to get a glimpse into how that Sonoma winemaking magic works!
Do you want a party atmosphere or an intimate one?
Ambience is important when choosing your wine tasting rooms. As you plan your Sonoma wine tasting weekend, ponder what type of atmosphere you want your tastings to take place in.
Would you prefer a large commercial tasting area where you can enjoy shuffleboard and bocce ball? A rock and roll lounge with a fun party atmosphere? A quiet table for two overlooking lavender fields? A private, custom experience in the vintner's own home?
If you're looking to connect with loved ones, perhaps you want more intimate shared experiences. If you're just looking for a good time with friends or colleagues, you might prefer the freedom of a commercial tasting space. It's all down to you and your group – and don't be afraid to switch up the vibe a few times in your wine tasting route!
Do you want a food pairing with your wine tasting?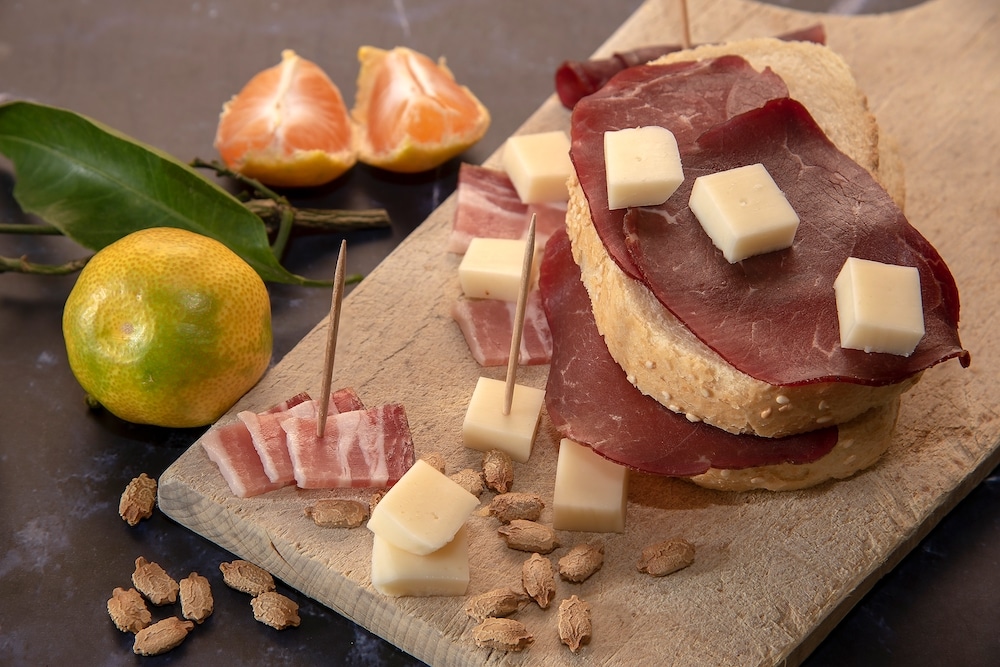 When planning your Sonoma wine tasting weekend, food options are an important thing to consider – as it's best to avoid any issues of drinking on an empty stomach.
Many wine tasting rooms will offer cheese pairings or charcuteries boards with their tastings. Some even elevate each sip with farm-to-table plated meals by award-winning chefs.
Make sure to check out the food offerings (if any) at the Sonoma wineries you are eyeing, as this will help you plan your route around meal times.
Do you want to make a reservation in advance, or do a walk in?
Some people prefer the flexibility of spontaneous winery walk-ins, while others would rather reserve to guarantee their place and tour. Which would you prefer?
Many wineries are open every day of the week and welcome walk-ins of small groups, but that is entirely dependent on the location and season. If you plan your Sonoma wine tasting weekend during the high season from June to October, expect more places to be fully booked up if you don't reserve in advance.
Especially during COVID times, a good number of wineries are making reservations a requirement. Indoor wine tasting rooms could be closed down, and they could be relying entirely on their outdoor spaces to seat your party.
For peace of mind, we generally advise you to make reservations as far in advance as possible.
Do you want a guided wine tasting experience?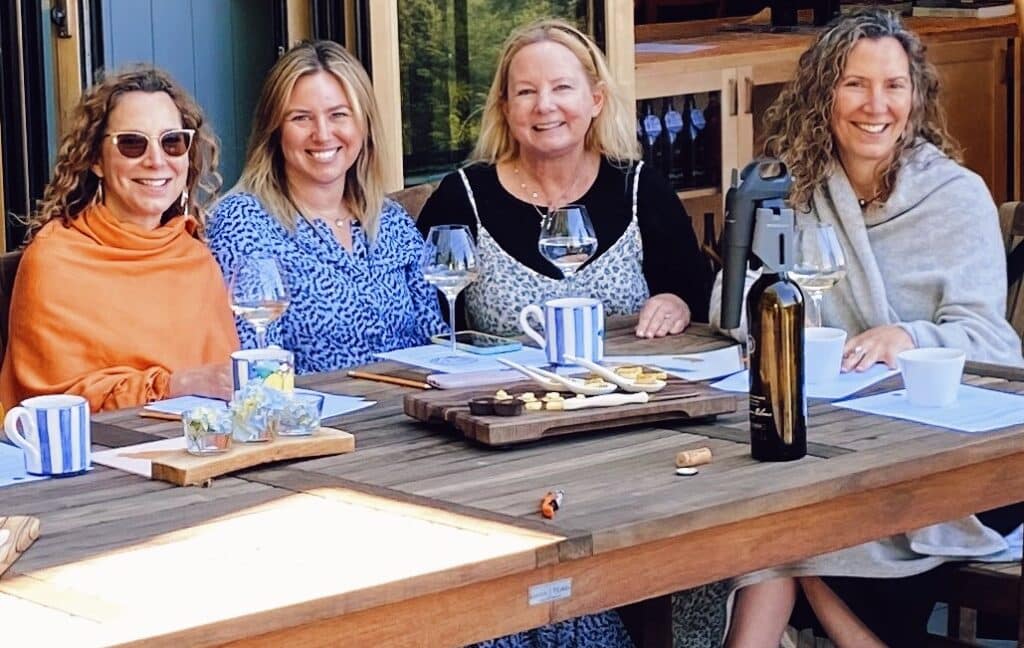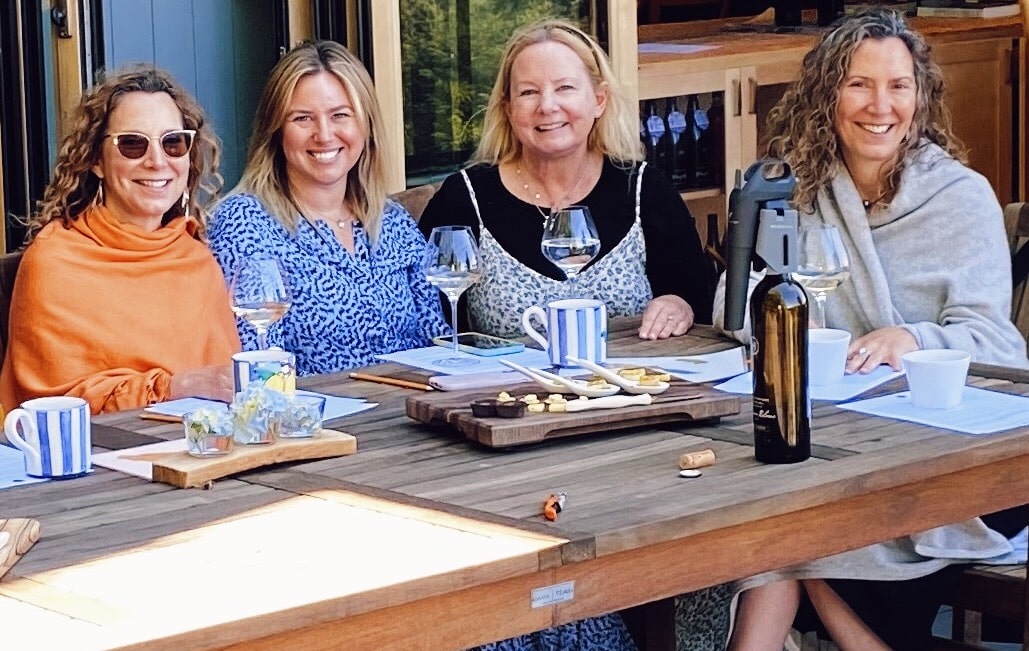 Would you rather be left to your own devices to chat with your party, or would you like the vintner to walk you through your wine tasting experience?
Most wineries offer a wine bar where you can walk up and order wine flights. These commercial tasting experiences usually don't require an appointment, and give you more time to sip and savor on your own.
If you want to truly get to know wine country though, we recommend a guided vineyard tasting. These tastings often include a tour of the grounds, so you can see where the wines are made and learn firsthand about the journey of the grape from vine to bottle.
These boutique experiences have wine tasting rooms designed for more intimate or formal tastings where the vintner will open a number of bottles for you and your party to sample. As you drink, the winemaker will walk you through how best to enjoy each of their wines. At these guided tastings, you may even be able to try a sip from limited-edition reserve bottles.
Visit our intimate wine tasting room in Sebastopol
If you're looking for the top Pinot Noir wine in the country, and hoping for an intimate, custom experience for your Sonoma wine tasting weekend, then your tour won't be complete without a stop at Halleck Vineyard.
We are happy to open the doors and welcome you to our family estate so you can enjoy our wine tasting in Sebastopol. Here you can sample our award-winning Pinot Noir wine and other exquisite varietals from Sauvigon Blanc to delightfully dry Gewurztraminer – paired with locally made artisan cheeses and chocolates to enhance your tasting experience.
Sit back and relax (and stay here if you like!) at one of the most gorgeous wineries in Sonoma County, nestled in the Russian River Valley itself.
This isn't just a wine tasting room, this is our home – and we can't wait to share it with you.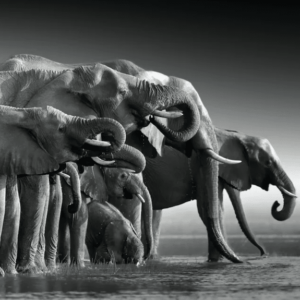 Join Sonoma vintner Jennifer Halleck on an unforgettable journey to Africa, where you will explore the wonders of this vibrant continent and share your passion for wine with fellow enthusiasts.…
Read More
The entry-level price of a Sonoma wine tasting rose 11% from $36 in 2022 to $40 in 2023. Adjusting for those cities with at least 15 wineries in the sample,…
Sonoma Wine Tasting in Sebastopol