Romantic Wineries in Sonoma for Lovers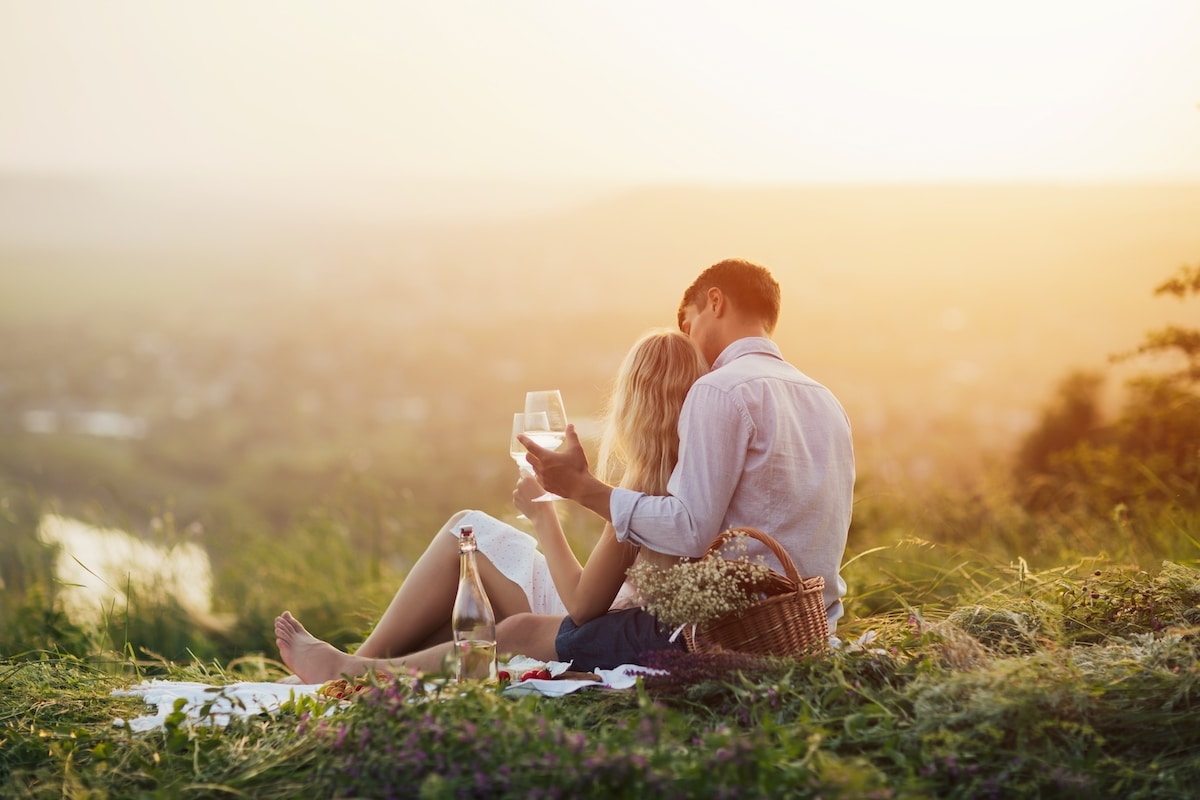 Thanks to the ample rains from the heavens, Sonoma Valley vineyards are teeming with life. What could be better than a romantic wine tasting getaway in Sonoma? It's time to get creative with your amorous planning.
But with a wealth of wonderful Sonoma wineries and hillside screaming out with abundant greenery, it may be challenging to pick and choose the most romantic wine tasting rooms.
Not to worry!
No need to blindly search for a 'romantic winery near me' and pray for the best. Let Cupid's arrows lead your way. Use our Guide to the Most Romantic Wineries in Sonoma County this plan your romantic wine tasting get away.
---
---
What makes a Sonoma County wine tasting experience romantic?
Stunning Sonoma is chock full of gorgeous destinations and some of the most romantic wineries in the world. From the Russian River Valley to the majestic Sonoma Coast, there are so many ways to bring joy to the heart of your loved one.
Group size is key. Does your romantic wine tasting in Sonoma involve sipping alone as a cozy couple, or will you share this starry-eyed adventure with existing or new friends?
Do you fancy an intimate setting at a boutique winery or are you looking for something a little more buoyant and social? Will Sonoma wines be the central focus of the day, or simply the superb backdrop to an amorous afternoon? What about food pairings? Will you be enjoying a meal with your wine? Some of the most exciting moments in winetasting occur when foods are perfectly paired with the chosen wines. So much to consider, so little time.
When it comes to cool climate varietals, the wines of Sonoma are impeccable. Especially for Pinot Noir, Chardonnay, and Sauvignon Blanc, the region is a winetaster's dream.
Your romantic wine tasting getaway will be awash with fabulous flavors and decadent delights, whether you are tete-a-tete or relaxing with the gang. But different Sonoma wineries offer diverse selections of wines, so if you lean heavily towards red wine, white wine, or sparkling wine, select Sonoma wineries that specialize in those varietals.
---
---
Is a small winery more romantic than a large winery?
There's no right or wrong here, simply personal preference. Some of the larger wineries offer beautiful grounds for picnics and lovely restaurants too. That can be enticing. You can disappear into the crowd.
On the other hand, many small wineries are located in vineyards where the grapes for the wine in your glass were grown and other more intimate wine tasting experiences. You can sip on an actual taste of the land. What could be more romantic?
If that sounds like a fit, we put together a list of the best small wineries in Sonoma. These places are labors of love. The wines are hand-crafted with exceeding attention and care. There's the freedom to experiment here with different styles and varietals. An approach that looks to expand your palate instead of stultifying it.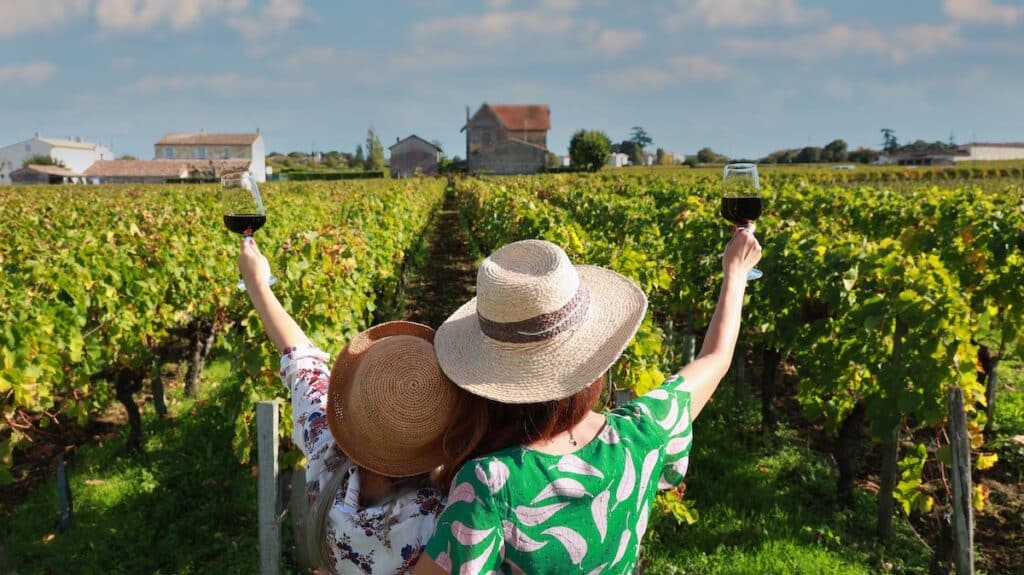 Which wine tasting experience is better, Napa or Sonoma?
For those looking to visit the wineries of Northern California, the rolling hills of Sonoma and Napa offer extraordinary experiences not found anywhere else. While Napa and Sonoma are geographic neighbors, they couldn't be more different. They both offer fine wines and romantic wineries, but the similarities end there.
Sonoma is more than twice the size of Napa and has more wineries. While Napa's physical dimensions may be slight, everything else about Napa is big. From its international reputation for award-winning California wines to the price tags to the big, bold flavors of its famous Cabernet Sauvignons and Chardonnays, to the number of big wineries producing millions of cases of wine each year. Any way you look at it, Napa is big. The prices to taste the wines also tend to be big, so be sure to call ahead before you go.
---
---
Napa is arguably more famous than Sonoma, having been brought to the forefront of the wine world in 1976 with the Judgment of Paris when two little-known Napa wines went toe-to-toe in competition with famous French wines and won!
The success immediately put Napa on the map, and the rest is history. Napa commands the respect of the world. People come from far and wide to sample the wines. It's not uncommon to get stuck in the long line of cars along Highway 29. It can get rather crowded when the Kardashian family stops in to taste at Del Dotto Vineyards. It's all very flashy and all very Napa.
And then there's the more rural, serene Sonoma. Bordering the Sonoma and Mayacamas Mountains to the east and the Pacific Ocean to the west, the Sonoma Valley extends approximately 17 miles from north to south. Within those rolling hills is found a veritable treasure trove of boutique wineries specializing in exquisite Pinot Noir, Chardonnay, and Sauvignon Blanc. While a winery is considered small if it produces fewer than 50,000 cases per year, and very small if it produces less than 5000 cases.
Gone is the shiny glitz of Napa. Sonoma is the dedicated home of brilliant boutique wineries, where the emphasis is on quality, not quantity. The wines are crafted with grapes unique to the climate and soil of the region. These are wines with a heart, as they are made with love and the utmost care. These gifted vintners gently shepherd their wines from grape to glass. Truly an intimate place, and far from the tourist crowds of Napa. Where better to go for a romantic wine tasting getaway?
For an even more in-depth comparison, see this post on Sonoma vs. Nape Wine Tasting: Which is Better?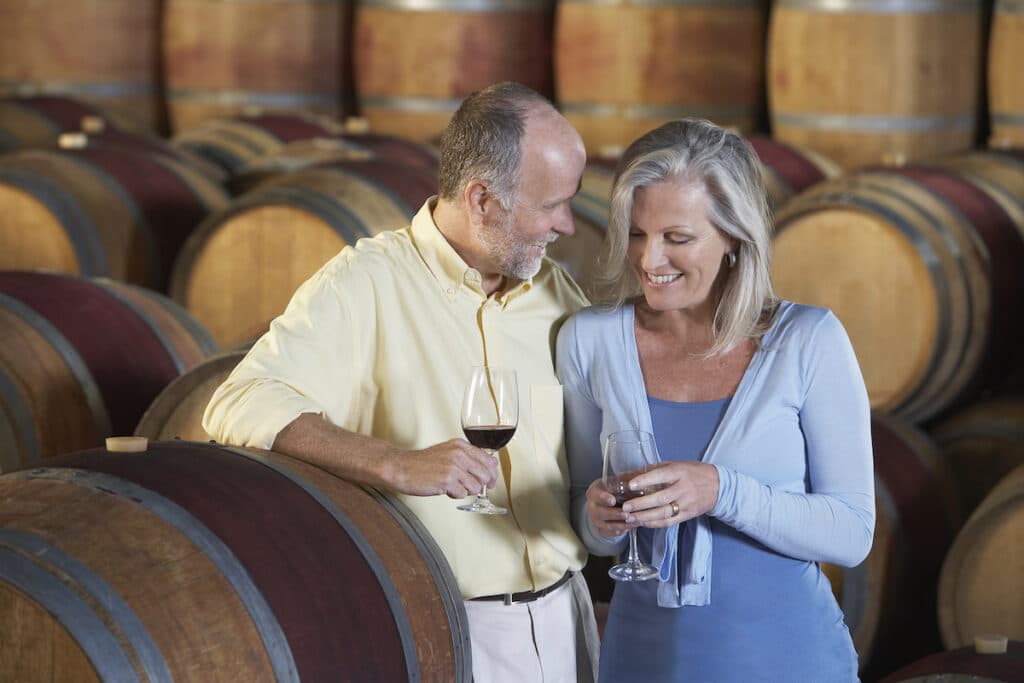 How many wineries should you visit in a day in Sonoma?
If you want a more in-depth, personalized experience, limit your itinerary to just one wine tasting per day. But if you'd like a more superficial experience of many wines and many winemakers within walking distance, seek out the charming towns of Sonoma, Healdsburg, or the Barlow in Sebastopol, where small winery tasting rooms line the streets, and there's no need to get in your car at all.
Use this Sebastopol wineries map to locate some exciting options. And for details on the cost of Sonoma wine tasting by town, download the Sonoma Wine Tasting Report.
---
---
Difference between private wine tastings and small winery tastings?
A private wine tasting and a small winery tasting are similar in that they both involve the tasting of wines.
In a private wine tasting, the event is typically held in a private setting, such as a home or informal tasting room. A variety of wines, generally from different wineries, are chosen and served by the host or a wine expert.
Small winery tastings are held at boutique wineries, and the wines being tasted are typically from that winery alone.
Both types of tastings may include guidance and educational information about the wines.
Is Sonoma famous for red wines, white wines, or sparkling wines?
Sonoma is famous for all of the above. The cool climate reds, whites, and sparkling wines are equally celebrated. Sonoma wines exude an ineffable sense of place and truly taste of the sun, rain, and earth from which they spring. Simply divine.
Boutique winery, Halleck Vineyard, offers some of the best wines in Sonoma. Their Pinot Noir scored Best Pinot Noir in the US three times, and they've also received quite a few White Wine accolades. Bubbles abound on the Sonoma coast, Carneros, and the Russian River Valley.
The fog and cool breezes from the Pacific Ocean provide the perfect growing environment for Pinot Noir and Chardonnay, the classic sparkling wine grapes. With such a wealth of wineries at your fingertips, you simply can't go wrong in your quest for a romantic wine tasting getaway!
---
---
Most Romantic Wineries in Sonoma
Buena Vista Winery – California's first premium winery, with a history dating back to 1857, offers picturesque tours and tastings in a beautiful setting.
Chateau St. Jean Winery – Known for its stunning gardens and picturesque views of the surrounding vineyards, Chateau St. Jean is a popular spot for romantic picnics and wedding ceremonies.
Halleck Vineyard – This boutique producer makes what has been judged the best Pinot Noir in the US, again and again. Equally, their white wines have been judged the best in the country. These intimate wine tasting salons host no more than 16 guests per seating and sell out fast.
St. Francis Winery and Vineyards – With its secluded hilltop location and Mediterranean-style architecture, St. Francis Winery is a romantic destination for couples looking to indulge in fine wine and beautiful scenery.
Landmark Vineyards – This winery features beautiful gardens, a tasting room with panoramic views, and a charming outdoor terrace that's perfect for taking in the scenery.
Paradise Ridge Winery – This winery is set atop a hill, offering panoramic views of the Russian River Valley, perfect for enjoying a romantic sunset and toasting with a glass of wine.
Trentadue Winery – This winery has a grand estate with European-inspired architecture, beautiful gardens, and breathtaking views of the Alexander Valley.
Merry Edwards Winery – Visit the wonderful winery started by one of California's first female winemakers, Merry Edwards, and now led by her hand-picked successor, winemaker Heidi von der Mehden. Taste the fine, terroir-driven wines and enjoy the beautiful vineyards. Truly a special place.
Iron Horse Vineyards – These stellar sparkling wines from this family-owned vineyard have had the honor of being served at the White house through five administrations, beginning with Ronald Reagan, who was a known champion of California wines. From the vintage brut to the blanc de blanc to the vintage rose, these are surely sparkles to share with someone special.
Inman Family Wines – This family-owned winery in the Russian River Valley produces both still and sparkling wines from Pinot Noir, Chardonnay, and Pinot Gris. Their sparkling 2018 Brut Rose is an award winner and a crowd favorite. Sip lovely bubbles on the Inman Family's elegant estate surrounded by their Pinot Noir vineyard.
May you enjoy both romance and good taste this Valentine's Day. Cheers!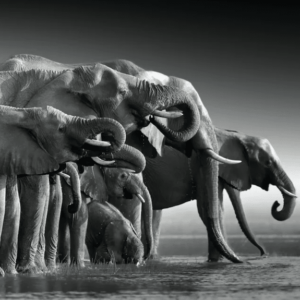 Join Sonoma vintner Jennifer Halleck on an unforgettable journey to Africa, where you will explore the wonders of this vibrant continent and share your passion for wine with fellow enthusiasts.…
Read More
The entry-level price of a Sonoma wine tasting rose 11% from $36 in 2022 to $40 in 2023. Adjusting for those cities with at least 15 wineries in the sample,…
Sonoma Wine Tasting in Sebastopol