Sonoma vs Napa Wine Tasting: Which is Better?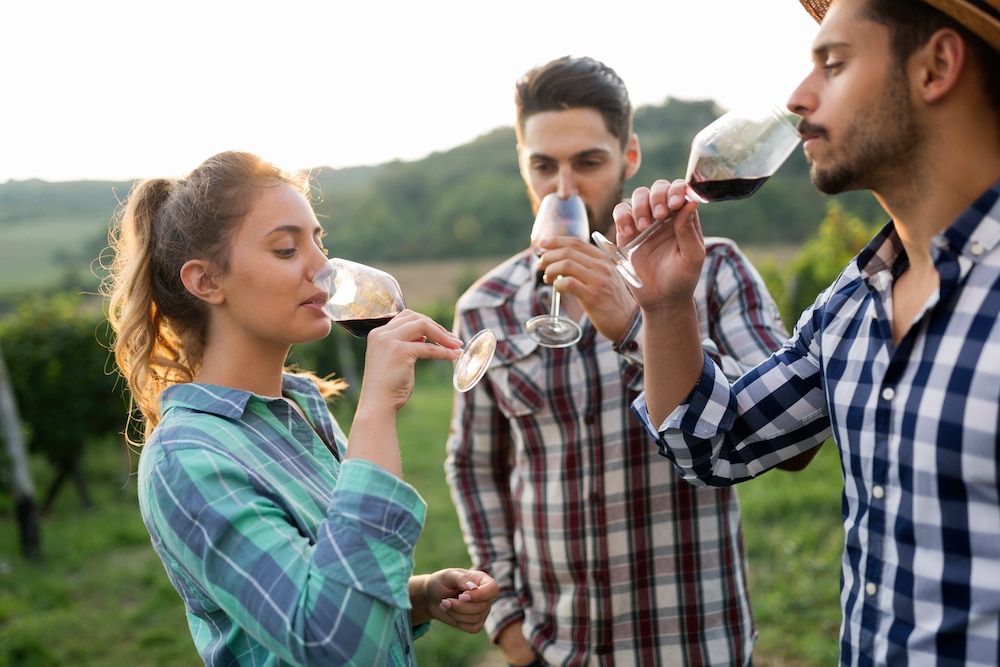 Sonoma vs Napa wine tasting: which one should you choose? Chances are you have limited time for wine tasting and want to choose where you go wisely.
It's the question everyone wants answered for their wine country weekend trip. Each of these renowned wine regions has premium wine offerings, so the answer to this question comes down to personal taste.
---
---
Napa and Sonoma are equally impressive. They both produce consistent chart-topping wines and memorable wine tasting experiences. That being said, although separated by just one mountain range, these viticultural neighbors couldn't be more different.
When it comes to Napa, just point your finger on the map and you're sure to hit a Michelin star restaurant like French Laundry or a winery with 95+ point bottles of Cabernet Sauvignon. Sonoma, on the other hand, is home to the #1 Pinot Noir in North America, as well as more intimate wine tasting experience, award-winning sustainable wineries and farm-to-table dining experiences.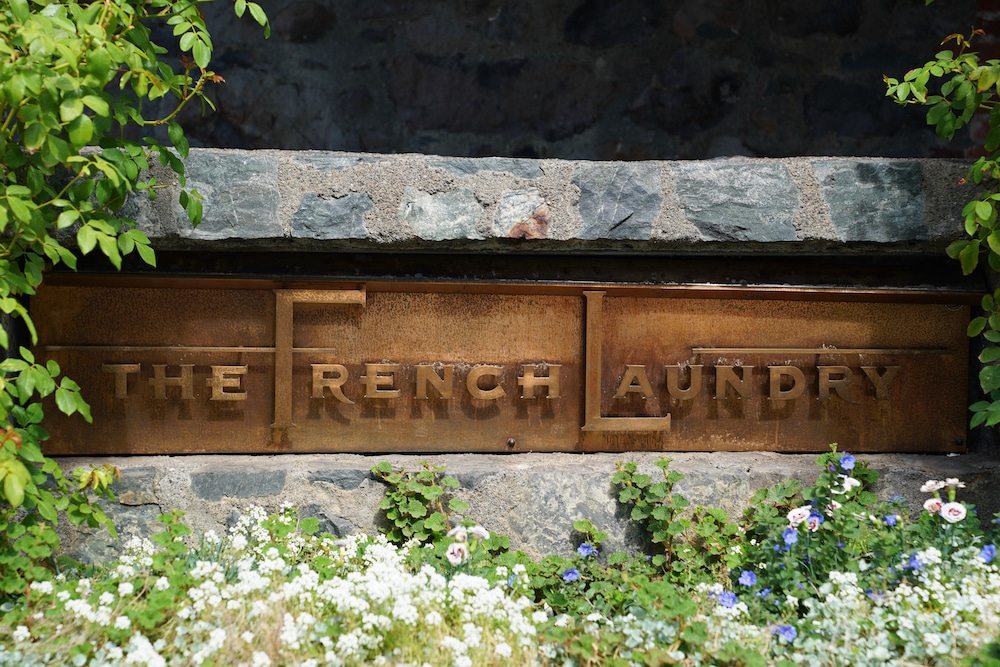 With almost 1,000 wineries between them, and exciting activities all around, there is absolutely no way to cover all Napa and Sonoma have to offer in a single trip. So the question becomes; Sonoma vs Napa wine tasting: which should you choose?
To help you make your decision, let's take a look at where these popular AVAs are and what makes them so distinct, so you can find the best fit for your wine tasting trip.
Where are Sonoma and Napa Valley?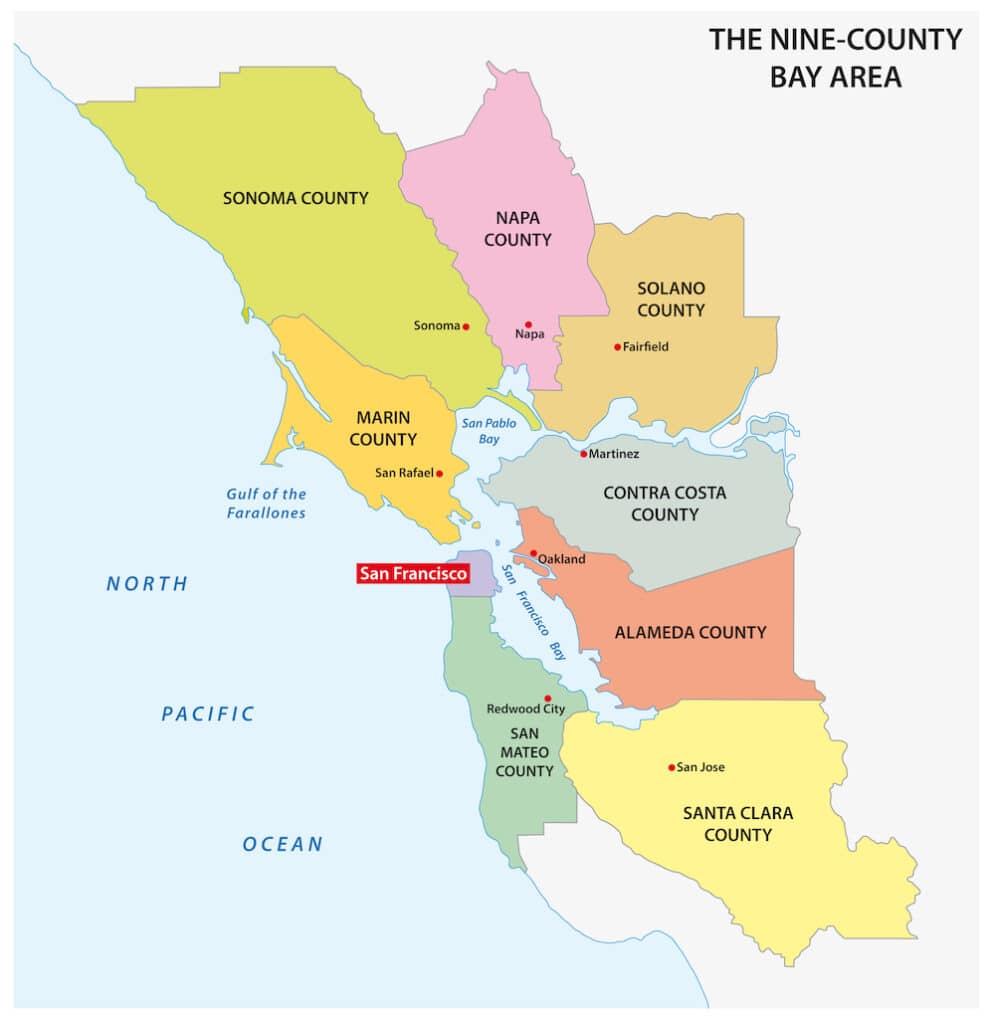 If you're planning a trip to wine country, then you need to know where you're going! Although most people picture Napa and Sonoma County when asked "what is wine country?" they probably wouldn't be able to point out where the AVA boundaries are drawn, let alone explain the nuances that set these regions apart. That's where we're here to help.
---
---
Sonoma County and Napa Valley are located about an hour north of San Francisco by car. Sonoma lies in the west, starting at the Pacific coastline and spreading north to south from Mendocino County to San Pablo Bay. It is the Mayacama Mountains that draw the eastern border of Sonoma County, and separate it from Napa.
Sonoma is over twice the size of Napa, measuring in at 1,738 square miles compared to Napa's 800. And while Napa County spans from Lake County in the north to Solano in the south and Yolo in the east, all the action is centered around one strip of land.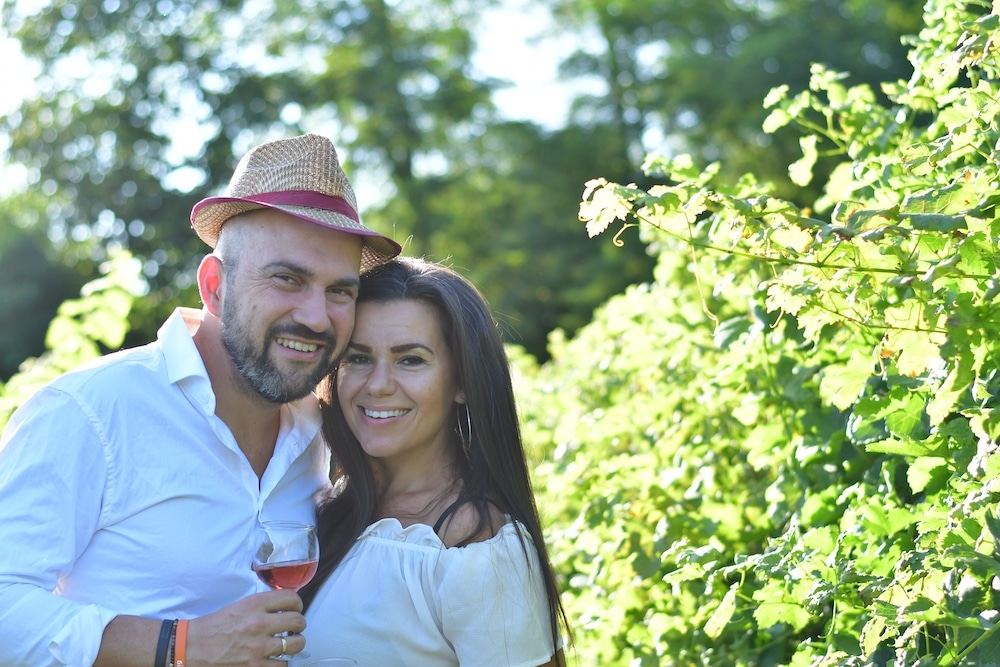 Despite its small size, Napa has almost as many wineries as Sonoma, which means they are truly packed in next to each other. You can find these wineries surrounding the towns of Napa, Yountville, St. Helena, and Calistoga, and up and down Highway 29.
And, although Sonoma and Napa look right next door to each other on the map, the traffic in Napa's thoroughfare, and the mountains between them, make it nearly impossible to book a morning tasting on one side and an afternoon tasting on the other.
Which means, you'll have to pick a side! Sonoma vs Napa wine tasting: which will you choose!? To help you figure out the answer, let's discuss the top difference between Sonoma vs Napa wine tastings.
6 differences between Sonoma vs Napa wine tasting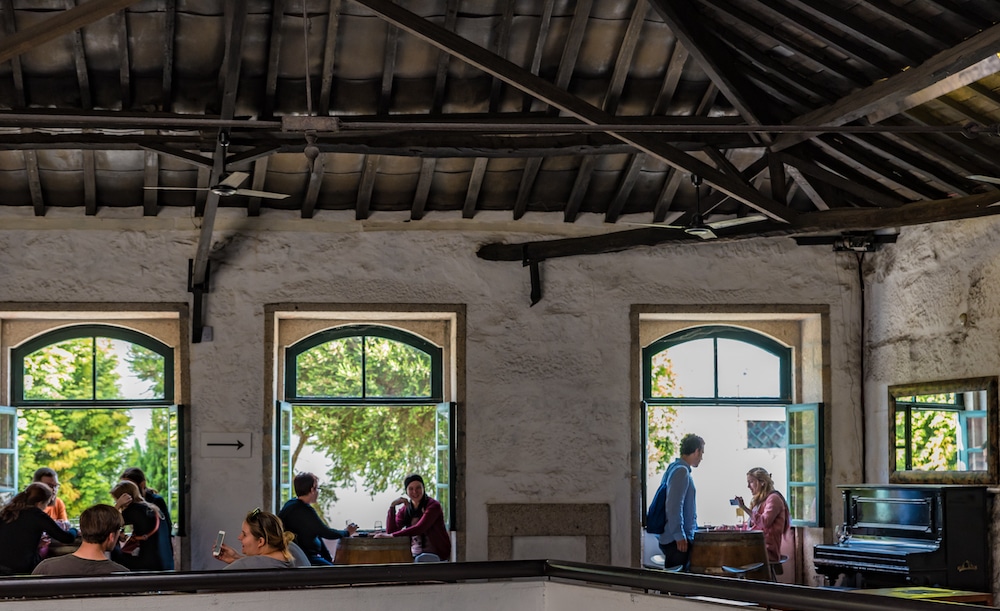 1. The vibe
There is no doubt about it: Sonoma and Napa both produce absolutely stellar bottles of wine. But whether you choose Napa Valley vs Sonoma County for your weekend will almost always boil down to the vibe you are looking for.
When it comes to atmosphere, Sonoma vs Napa wine tastings are completely different experiences. Napa is sophisticated and glitzy – all about big impressions (and big price tags to match). Sonoma feels far more authentic, with hidden gems behind every corner, and something special for every budget.
Napa is over-the-top glam with five-star hotels, luxurious spas, seven-course tasting menus, and sweeping vineyard villas plucked straight from Tuscany. If you're after the finer things in life, want to completely pamper yourself, or are hoping to impress your sweetheart on a honeymoon or romantic weekend getaway, then Napa Valley might be your speed.
If you want to slow things down, and really dig into the wine tasting journey, then it's all about Sonoma. Sonoma County is inviting, cozy, and far less concerned with surface-value experiences. Here, it's the wine itself that takes center-stage.
Sonoma County is more about family-owned wineries and farm-to-table fare than grandiose tasting rooms. There is a distinct focus on authenticity, quality, and sustainability. In fact, a whopping 99% percent of Sonoma vineyards are certified sustainable, making Sonoma County the champion of sustainability in America.
If you're looking for a relaxed and intimate weekend with laid-back wine tastings, straight-from-the-farm freshness, and breathtaking outdoor experiences, then Sonoma is the place for you.
And, if you're new to the wine scene, and still looking for wine tasting tips, you might feel less intimidated in Sonoma County. With plenty of small, private tastings, your party can ask the winemakers any questions you might have about the varietals and how best to enjoy them. (You can always check out our post on how to taste wine to get yourself started!)
2. The wine varietals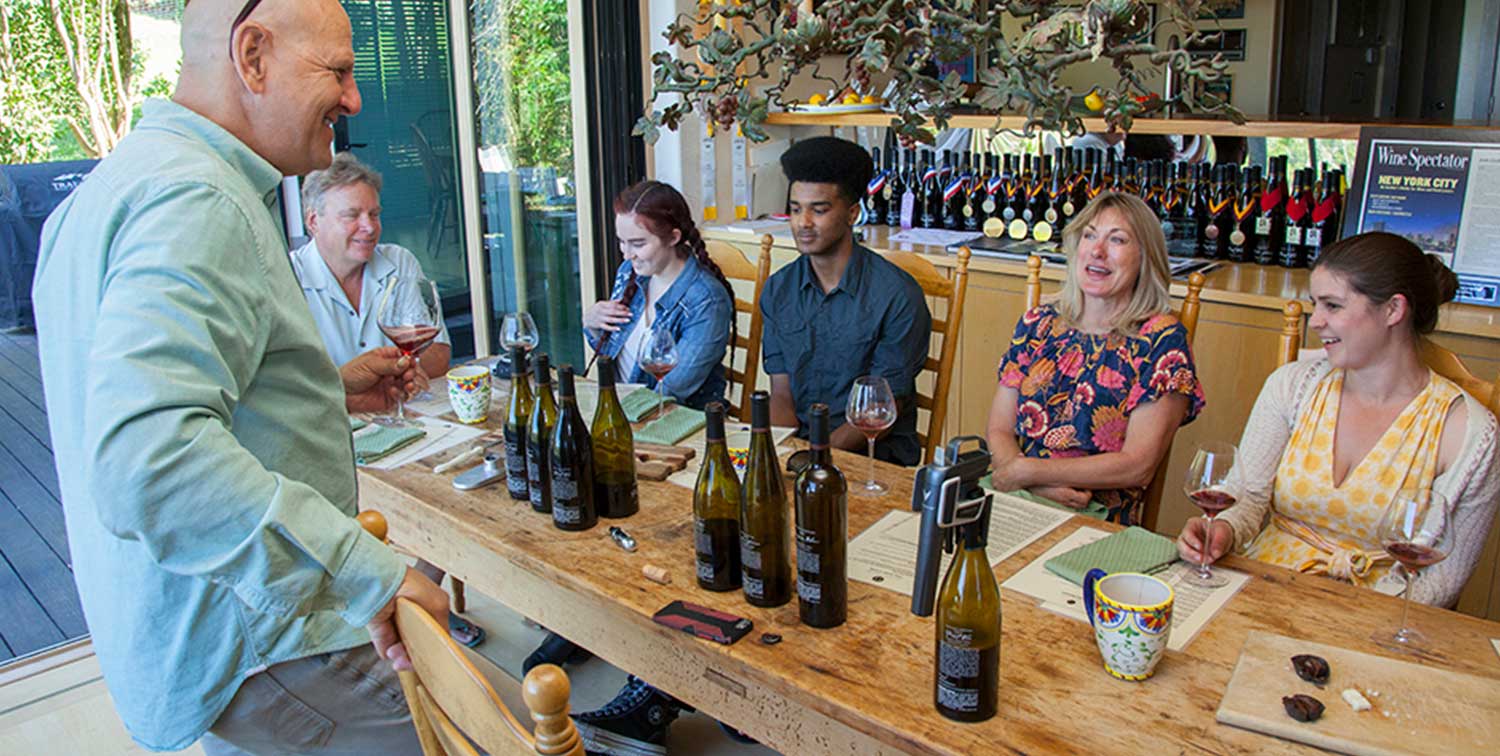 Beyond the overall vibe of your tasting room, one of the main differences in Sonoma vs Napa wine tasting is the type of wine you'll be trying.
Napa Valley is known for stunning Cabernet Sauvignon, buttery Chardonnay, and fruit-forward Merlot wine. You can expect the majority of your Napa wine tasting flights to stick to these three types of wine.
In Sonoma County, on the other hand, you'll be greeted by much more diversity. Thanks to its vast range of microclimates, Sonoma produces more than 40 varieties of world-class wine. When you treat yourself to a Sonoma wine tasting weekend, you can try elegant red blends, startlingly dry white Zinfandel and Gewurztraminer, zesty unoaked Chardonnay, and of course, prized cool-climate Pinot Noir.
Sonoma Coast Pinot Noir, and Russian River Valley Pinot Noir in particular, is considered by many to be the best pinot noir wine. It certainly has something special to offer, with bolder flavor and mouthfeel than almost any other style of this sophisticated varietal.
When deciding between Sonoma vs Napa wine tastings, choose Sonoma if you love Pinot Noir, or are looking for diverse, approachable wine flights. Opt for Napa if you prefer prestigious Cabernet Sauvignon and buttery Chardonnay.
3. The price point
Another point to consider when deciding between Sonoma vs Napa wine tastings is the price.
People don't go to Napa to pinch pennies. Napa is all about glitz and extravagance, with luxury hotels and pricier wine tastings that range up to $50. All in, the average day in Napa will set you back $460 per person.
Sonoma offers a wider range of budget-friendly options, as well as luxury accomodations for those who want them. Enjoying a day in Sonoma wine country, including lodging, will cost you $292 on average. You can also expect your wine tastings to be more reasonably priced, with fees between $15-$25 which are often waived if you purchase a bottle of wine.
Of course, a trip to wine country is exactly what you want to make of it. You can certainly camp out at night in Napa, and take yourself through town on a bike by day. And you can also book five-star hotels and Michelin-star meals in Sonoma. With so many options available, the budget should be the last thing to hold you back from enjoying the magic of wine country.
4. The lodging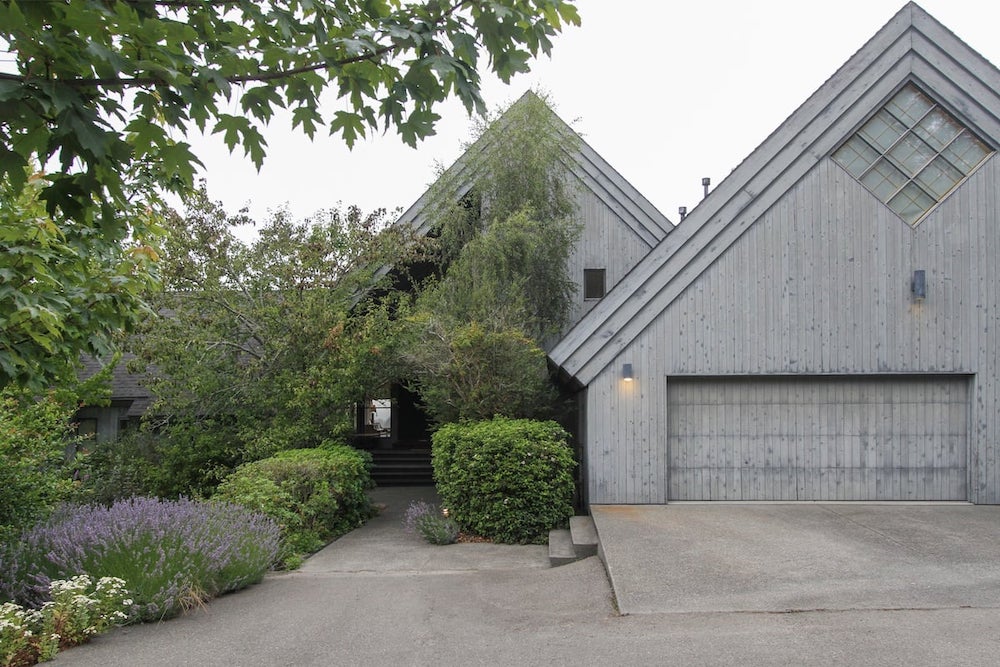 As we've already mentioned, Napa tends to be on the more glamorous side of things when it comes to lodging, while Sonoma tends to be more cozy. So, when planning Sonoma vs Napa wine tasting, you might want to factor accommodations into your choice.
In Napa, you can expect fancy urban hotels and relaxing resorts with expansive pools, 24 hour spas, and state-of-the-art fitness centers. Think luxurious touches like L'Occitane bath products, hydrotherapy tubs, and Nespresso coffee makers in your room. You might even find accommodations with PGA Championship golf courses and a smattering of tennis courts like the Silverado Resort and Spa.
In Sonoma, there is a wide range of accommodation options, with farm-stays and Victorian manor houses, and even hyper-modern hotels to choose from. You can still appreciate ample luxury, with feather beds, jetted tubs, and full-service spas. But expect a more cozy feel with private outdoor spaces, in-room fireplaces, and special personal touches.
For example, guests of Kenwood Inn and Spa can enjoy freshly baked chocolate chip cookies on arrival, while those who stay at the Gaige House + Ryokan can partake in an afternoon Jasmine tea service to relax after a day of touring.
Or if you want to experience Sonoma like a native, we also have private guest quarters at the Halleck Vineyard Estate in Sebastopol.
5. The traffic
Napa Valley is sometimes called the Disneyland of wine. And what do you expect at Disneyland? LONG LINES.
If you're planning a wine tasting weekend in Napa, expect to battle some serious traffic, especially if you are visiting during the peak season of August to October. Most of the wineries in Napa are very close together, and located right off Highway 29, so the traffic gets notoriously backed up. (All the more reason to reserve a stretch limo to enjoy your time on the road!)
While Sonoma County is more spread out, and you would expect drive times to be much longer, your commute should be smooth sailing. That's because Sonoma County has plenty of backroads to take – and if you book a private chauffeur, we're sure they'll know them all!
6. The activities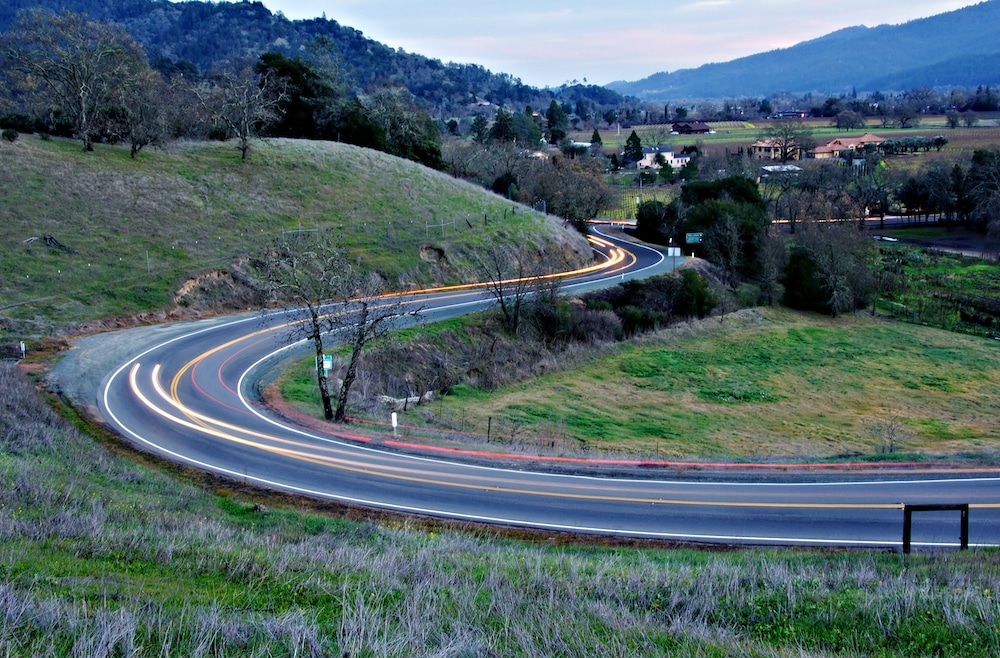 When deciding between Sonoma vs Napa wine tasting, it's important to consider what else you want to do during your stay. Many vinophiles are perfectly content to simply sip their way through wine country, but a Napa Valley or Sonoma County wine tasting trip can be about so much more than just wine.
While the landscape of Napa may not be as varied as in Sonoma, it's still completely stunning – with enchanting valleys swathed in a tapestry of vineyards. You can enjoy this scenery while soaring above the valley in a hot air balloon. Or, you can grab tickets for the Napa wine train, and cruise from downtown Napa to St. Helena in style (perhaps taking part in a murder mystery dinner in the process!)
You can also spend time in Napa playing golf, visiting wine caves, signing up for tasting menus, or relaxing in the Calistoga hot springs or award-winning spas.
Sonoma, on the other hand, is a nature-lover's paradise. Beyond tracking down the best wineries in Sonoma, there are some incredible outdoor activities to partake in, from trekking and biking, to birding and kayaking. You can even enjoy a stroll through a petrified forest, a lakeside picnic, an outing to Safari West Wildlife Preserve, or even some whitewater rafting!
From redwood forests to mountain lakes to rocky coastlines, Sonoma has it all. But it isn't JUST about the outdoors. Healdsburg and Sonoma Town Plaza make for fabulous window shopping, with numerous art galleries, boutiques, and local markets with handcrafted charcuterie and chocolates.
As you can see, the activities in Napa and Sonoma are as different as their attitudes, and could make all the difference when deciding on a Sonoma vs Napa wine tasting weekend.
Book an intimate wine tasting in Sonoma County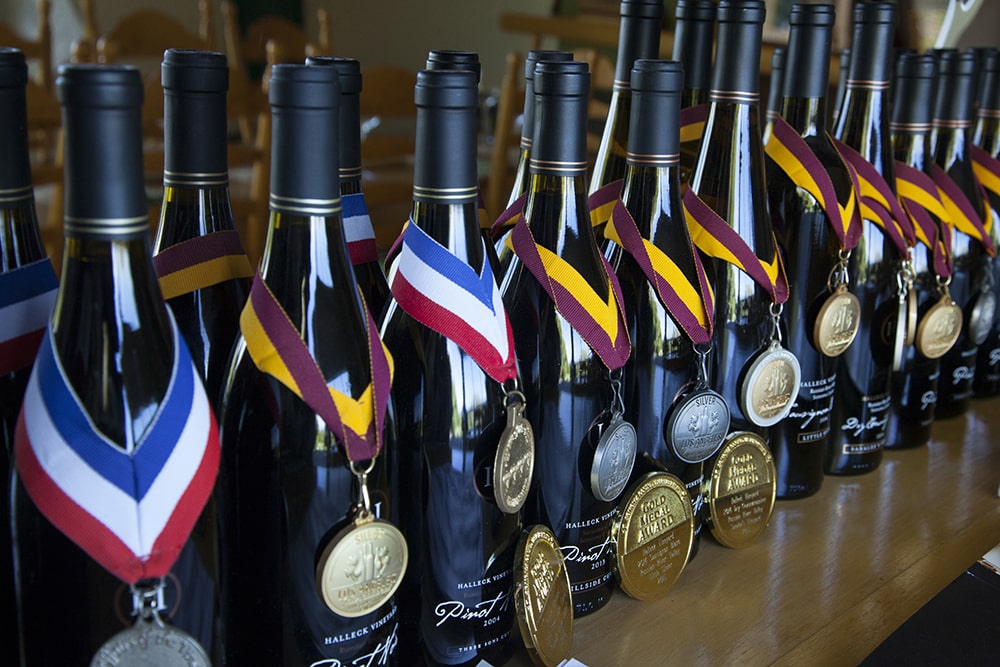 There is no universal BEST when it comes to Sonoma vs Napa wine tastings. There is only the best for you and your preferences. Sometimes you want an authentic, laid-back wine tasting weekend in Sonoma, and other times you want the full decadent and romantic Napa experience.
But if Sonoma sounds like your cup of tea (er, your sip of wine), then we know you'd love our wine tasting in Sebastopol at Halleck Vineyard. Our family estate is nestled in the rolling hills of the Russian River Valley, and we're incredibly proud of the Pinot Noir our slice of land produces year after year.
Come learn about the process and passion behind the #1 Pinot Noir in North America, and get a glimpse into what makes the wine so special in this stunning place we call home.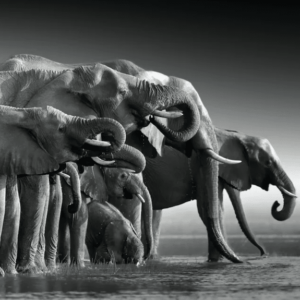 Join Sonoma vintner Jennifer Halleck on an unforgettable journey to Africa, where you will explore the wonders of this vibrant continent and share your passion for wine with fellow enthusiasts.…
Read More
The entry-level price of a Sonoma wine tasting rose 11% from $36 in 2022 to $40 in 2023. Adjusting for those cities with at least 15 wineries in the sample,…
Sonoma Wine Tasting in Sebastopol