The Difference Between a Wine Club Membership and Wine Subscription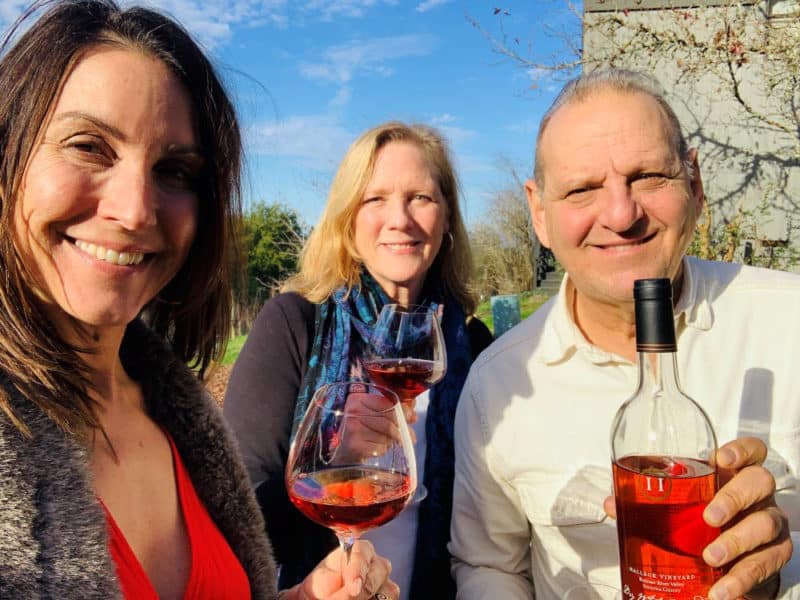 You've probably heard of wine clubs and wine subscriptions by now, but did you know that the word "wine club subscription" is actually a little misleading? That's because a wine subscription and a wine club membership are actually two different experiences.
Wait, what?
It's true! There are different perks and benefits when you join a wine club vs a wine subscription.
And here at Halleck Vineyard, we always work to offer our customers exactly what they want when it comes to enjoying our wines. So, we created both of these offerings for you.
And, in this blog, we're breaking down the difference so you can find the right one for you. But first, we'll take a look at what wine clubs are and where they came from.
What is a wine club?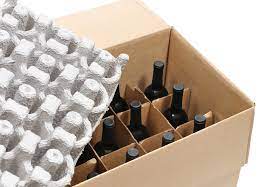 A wine club offers you inside access to your favorite wines from your favorite vineyard – and to wine cultural experiences such as tastings and other exclusive events!
Wine clubs are designed to provide their members a series of monthly, quarterly, or semi-annual premium-quality wine shipments and benefits.
These are sometimes referred to as "wine club subscriptions," but as we've mentioned, that name is not quite correct. They are curated shipments of the best wines that come straight to your doorstep at regular intervals – so you don't have to search for them.
Many a lover of wine has chosen to join a wine club to receive:
Bottles of wine before they are available to the general public

Reserve wines and exclusive releases not available anywhere else

Wine shipments and merchandise at members-only prices

The ease of having world-class wines hand picked just for them

Access to special members-only events

Special, VIP events at the winery for wine club members only
Each vineyard prices their clubs differently, but you may see a monthly offer and annual offer. So, if you are an enthusiast who enjoys the social element of wine just as much as drinking it, a wine club membership is a great choice.
That being said, not all wine clubs are the same, and you should consider what you are seeking from the experience.
Is it access to the latest vintage at your favorite winery? A large selection of wines at preferred prices? Or having the experts determine the most select, rare, and esteemed wines for your shipments?
You want a wine club to fit your tastes. But if you've already found a vineyard whose wine you love, it makes absolute sense to sign up for a wine club membership there.
Where did wine club subscriptions start?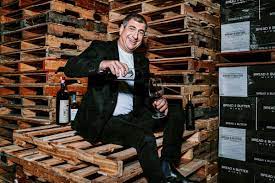 The very first wine club was surprisingly not even started by a vineyard. It was created by liquor store owner Paul Kalemkiarian in 1972 when he began a "Wine of the Month Club." He founded this club for his patrons to help them take the guesswork out of selecting the best quality wines.
Paul personally toured the top California vineyards to find the best value for his customers in Palos Verdes Estates, California.
When he found what he deemed to be the two best-value bottles of the month, he would deliver them to customers who elected to be in the club. Over time, the Wine of the Month Club reputation and popularity grew, until people from far and wide wanted a taste.
And thus, the idea of a wine club/subscription was born – curated wine delivered straight to your door.
This idea took off like wildfire.
By 2003, 24% of direct wine sales in the USA were being made through wine clubs, and by 2006, over 800 wine clubs had sprung up around the country.
Soon, Forbes, The Wall Street Journal, The New York Times, and even Martha Stewart all had their own wine club subscriptions for wine lovers. And of course, local vineyards started to offer wine clubs or subscriptions to their own loyal patrons.
If you are a wine enthusiast, then a wine club or subscription might answer your prayers…
But remember, a wine club membership is actually oh-so-much-more than a wine subscription (though we love that, too!). Take the wine club at Halleck Vineyard for instance. Our Inner Circle is an absolute celebration of Russian River Valley Pinot Noir, Sonoma Coast Pinot Noir, Russian River Valley Dry Gewurtz, Sauvignon Blanc and Dry White Zin – with access to limited wines, exclusive members tasting, special invitations, and even a built in travel club. 
The Halleck Inner Circle
If you want the most out of your wine club experience, then it's time to join the Inner Circle wine club at Halleck Vineyard. Not only will you get a twice-a-year wine club delivery, you'll also receive a number of perks, deals, and insider secrets as a member of our very own wine family!

Here are nine reasons we think you'll love our Inner Circle wine club: 
1. You can personalize your wine club selections

As a wine club member at Halleck Vineyard, you'll receive a shipment of our artisan family wines twice a yea
r (or even three times, if you choose). And, that shipment is customizable! You can handpick the specific wines you want in every shipment.
2. You get first access to limited-edition wines
Our award-winning Pinot Noir is limited, but as an Inner Circle member, there will always be an allocation for you. Even if we run out of shipments for the general public, you will still have access to our premium-quality Pinot Noir wines.
3. You get free shipping on your wine orders
For wine orders of six bottles or more, we offer complimentary ground shipping to our Inner Circle members. This even applies to orders outside of your twice-yearly wine club subscription shipments.
If you just can't wait to enjoy your wine, or are throwing an impromptu party, we've got you covered with 50% off on second day air shipments too!
4. You can enjoy complimentary wine tastings
As an Inner Club member, the door is always open to our award-winning vineyard for tastings. Book a personal tasting at our Sonoma County winery whenever it strikes your fancy. Just contact us, and we'll get you on the calendar. At Halleck Vineyard, you and a guest are always our welcome guests.
5. You can even spend the night at Halleck Vineyard!
Our wine club is so much more than just a wine club membership or wine subscription. As an Inner Circle member, you can even enjoy a night at our vineyard as our guest. Talk about exclusive access to your favorite vineyard!
6. We'll bring the Halleck Vineyard experience to you
Can't come to us? Halleck Vineyard will bring your favorite wine tasting experience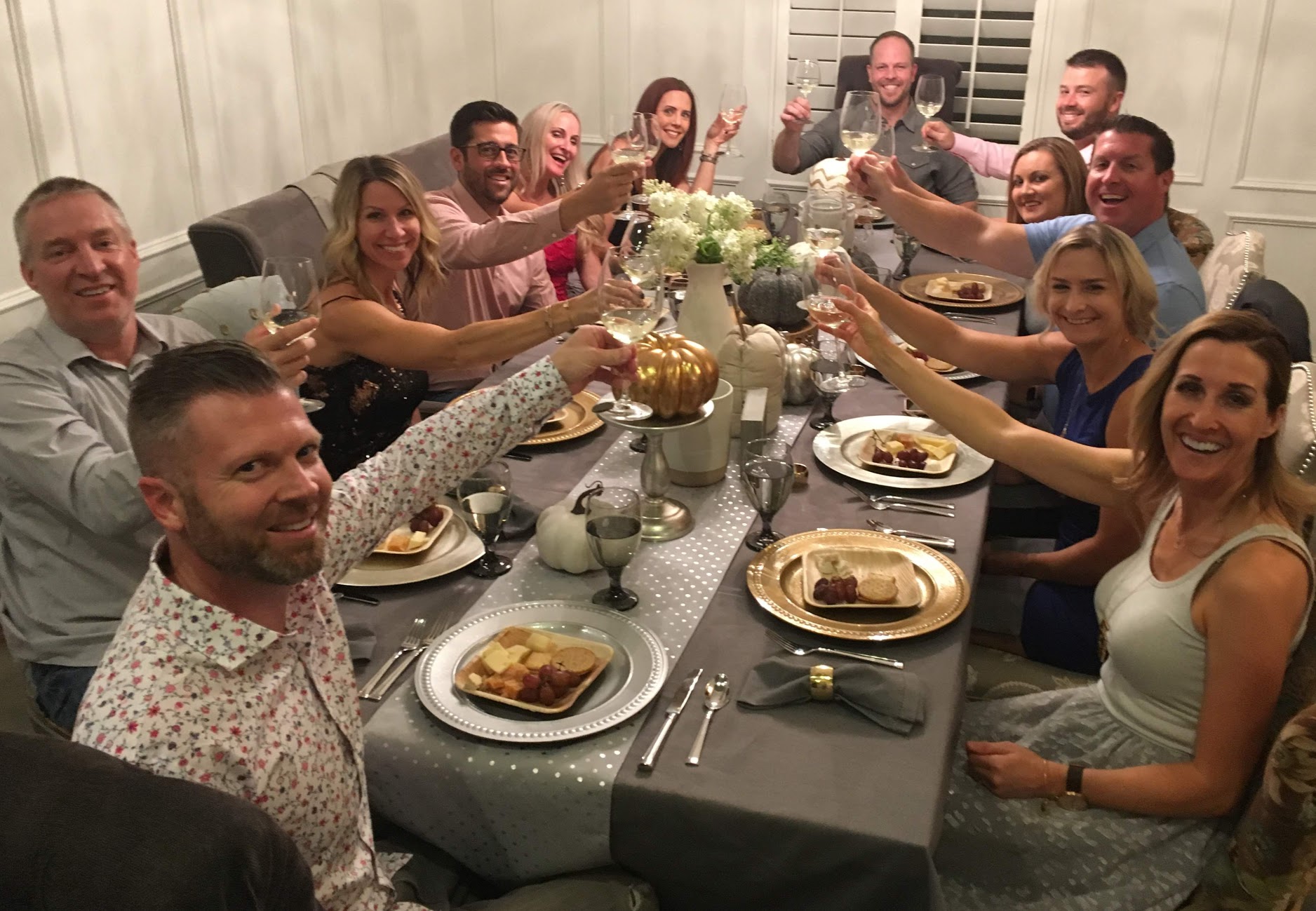 straight to you! Whether you're hosting a dinner party at home, or want to host a tasting for your friends and family, we can provide all the wines you could desire.
You can even ask us about virtual tastings and pairing options to enjoy at home.
7. You get inside-access to Halleck Vineyard events
Want exclusive invitations and preferential pricing at Halleck Vineyard's biggest events of the season? As an Inner Circle member, you get VIP seating and access to our parties, dinners, and concerts across the country. We'll even invite you to the annual Find Your Light Foundation gala with Josh Groban!
8. We'll add you to our travel club
If you need one more reminder that the Inner Circle is not just a wine club subscription, when you join the Inner Circle, you're becoming a member of our travel club.
Our past trips have included Cuba, Italy, Honduras, Kenya, South Africa, Yosemite National Park, Lake Tahoe, Hawaii, Sun Valley, Virgin Islands, and the Caribbean.
You can enjoy our wines in stunning locales with great company and life-changing experiences from kayaking and cruising to sailing, hiking and, of course, incredible fine dining.
9. You can support your most cherished causes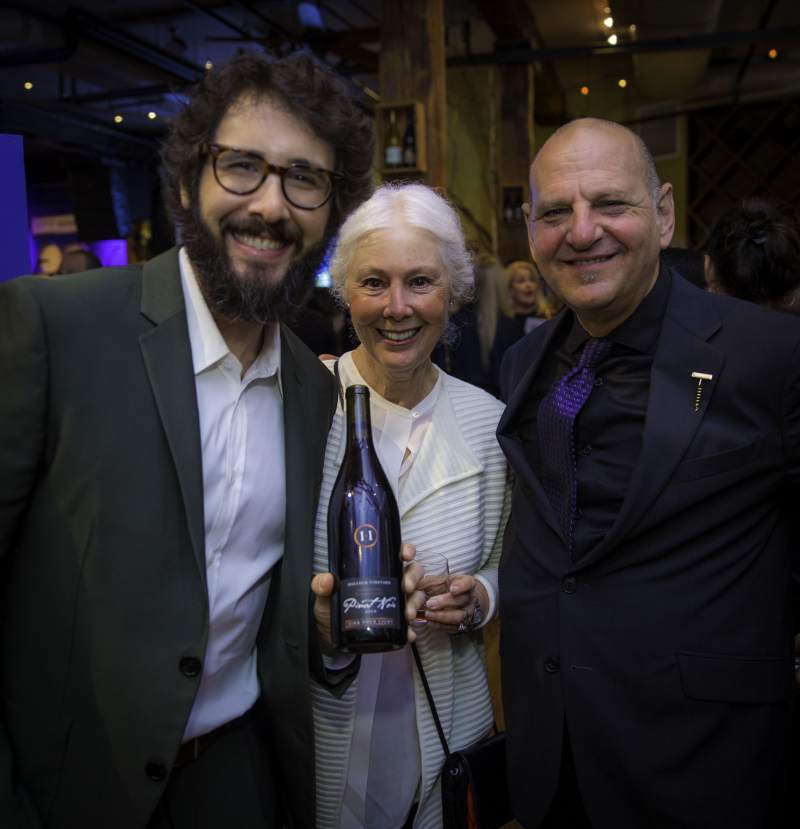 As if all these perks weren't enough in the wine club membership of a lifetime, when you join the Inner Circle, we will work together to create an auction lot to benefit your favorite charity. We can also create a dedicated page in our store and donate 25% of sales to the charity.
Now, we understand that not all of you can make use of these amazing benefits. That's why we also offer our award-winning wines to our customers across the country with our regular wine subscription service.
Halleck wine subscriptions
What is Pinot Noir capable of achieving? You don't even know until you've had one of our Russian River Valley Pinots featured in our subscription options.
Halleck Vineyard Pinot Noir has been voted the best Pinot Noir wine in the USA multiple years running. And it's award-winning for a reason. Just take a sip of our nuanced, sophisticated Pinots and you might be thoroughly transported.
That's because we chose to make our home in one of the top wine growing regions in the world.
Russian River Valley Pinot Noir is richer, dimensional, and more complex than just about any other Pinot out there. You can taste this region's Gold Ridge soil in each sip, as well as hints of cola, cherries, deep berries, cinnamon, clove, and pepper.
Our family-owned winery works day and night to get the very best out of this region's terroir straight into your glass of wine.
Prefer a Sauvignon Blanc? We also have a Little Sister who's dying to meet you.
When you sign up for our wine subscription, you can choose between three bottles of our "Best of Class" Little Sister Sauvignon Blanc or three bottles of our award-winning Three Sons Cuvee Pinot Noir in shipments every six weeks.
We've curated our most-loved wines to bring you the best wine subscription, letting you restock your wine supply every six weeks – without ever leaving home.
Get your very own wine club or subscription today!
Planning on hosting a holiday party or backyard barbeque?
You'll want some truly stunning bottles of wine to share with your friends and associates. That's where your wine subscription comes in handy, making sure you've got the best on offer for your guests.
You can even give a bottle of wine to a special someone as a thank you. And while you're at it, a wine subscription can make a fantastic and thoughtful gift to a loved one or colleague.
Want something that's meant as a treat just for you, fully immersing you in wine culture (dare we say "wine lifestyle")?
It's time to become a wine club member!
Come join our family journey with our Inner Circle wine club membership. We can't wait to invite you into the Halleck Vineyard community and share some amazing wines together.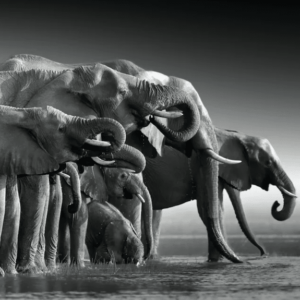 Join Sonoma vintner Jennifer Halleck on an unforgettable journey to Africa, where you will explore the wonders of this vibrant continent and share your passion for wine with fellow enthusiasts.…
Read More
The entry-level price of a Sonoma wine tasting rose 11% from $36 in 2022 to $40 in 2023. Adjusting for those cities with at least 15 wineries in the sample,…
Sonoma Wine Tasting in Sebastopol